News from Sri Nabadwip Dham
Sunday, 2 April 2017

Service paraphernalia of our Sri Chaitanya Saraswat Math has got a new addition: the old truck
that has been used for bhoga collections for many years is now replaced with a new one.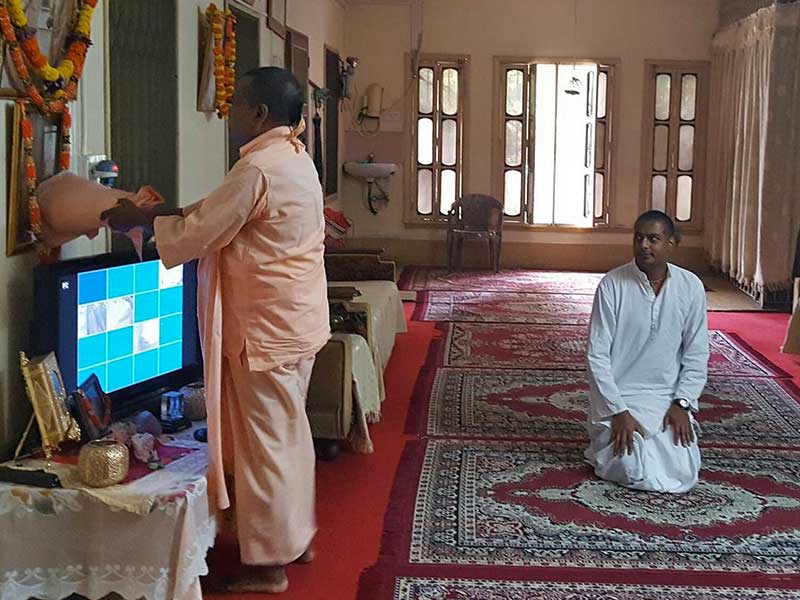 Another good news is that Srila Acharya Maharaj gives brahmacharya to Purna Prajna Prabhu (Mauritius),
currently serving at Sri Nabadwip Dham in the Western Devotees' Office.
Saffron robes, besides being an indicator of the devotee's intention to keep celibacy and dedicate themselves to service more, are also, as Srila B.S. Govinda Dev-Goswami Maharaj said, similar to an 'asbestos suit' serving to protect the devotee in their spiritual life and service.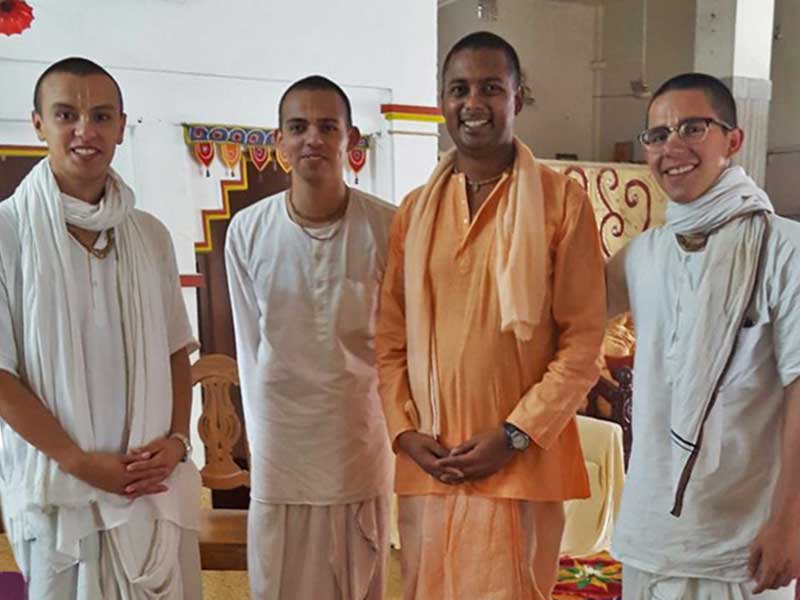 Purna Prajna Prabhu with Kamalendu Prabhu, Madhupati Prabhu,
and Jagannath Vallabha Prabhu.