Construction News from Sri Ekachakra Dham
Friday, 5 April 2019,
Birbhum, West Bengal
Photographs courtesy of Sri Gauranga Prabhu (Brazil)
pujya-sri-guru-varga-vandita-mahabhavanvitayah sada
paurvaparya-parampara-prachalita-prajya-pramurtakrteh
bhakter nirmala-nirjharasya nibhrtam samraksakam sadaram
vande sri-gurudevam anata-sira acharya-varyam nijam
"I bow my head in eternal obeisance to my Gurudev, the best of acharyas, Srila Bhakti Nirmal Acharya Maharaj. He is the ever vigilant, stalwart guardian of the current of pure devotion whose highest form flows from our most worshippable Sri Rupanuga Guru-varga in their exclusive dedication to Mahabhav, Srimati Radharani."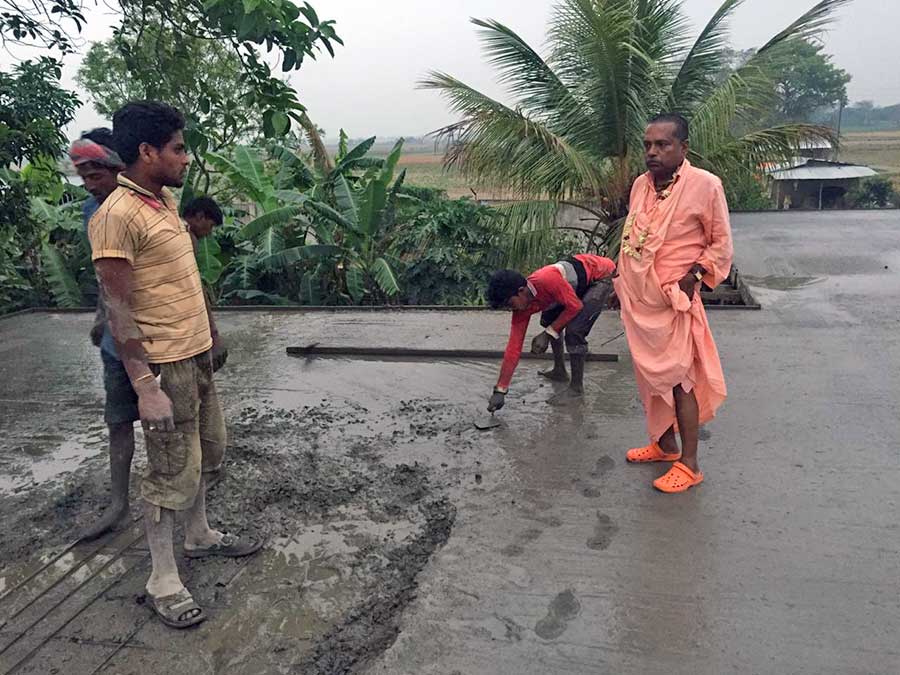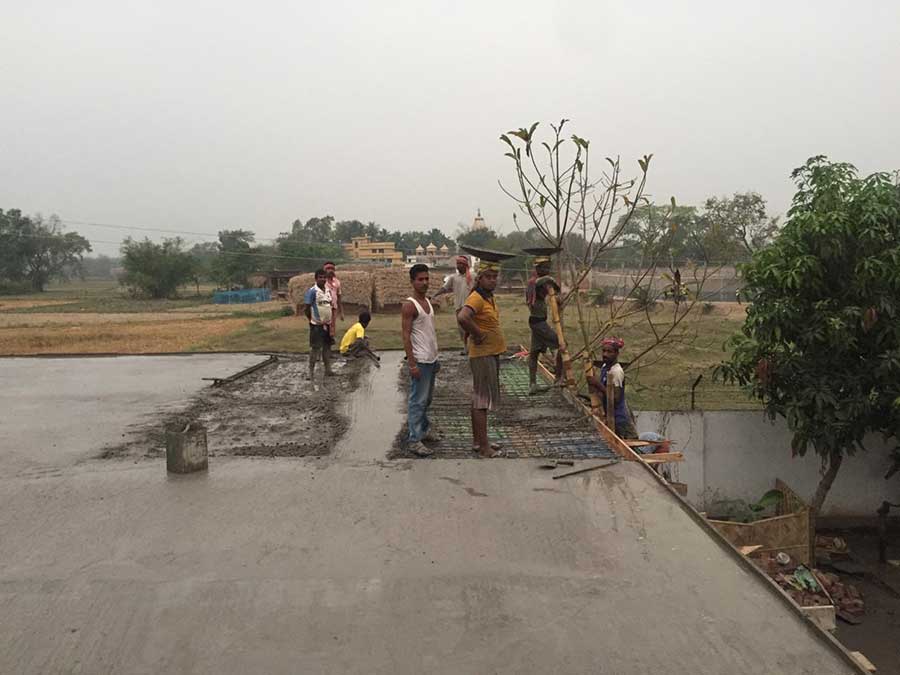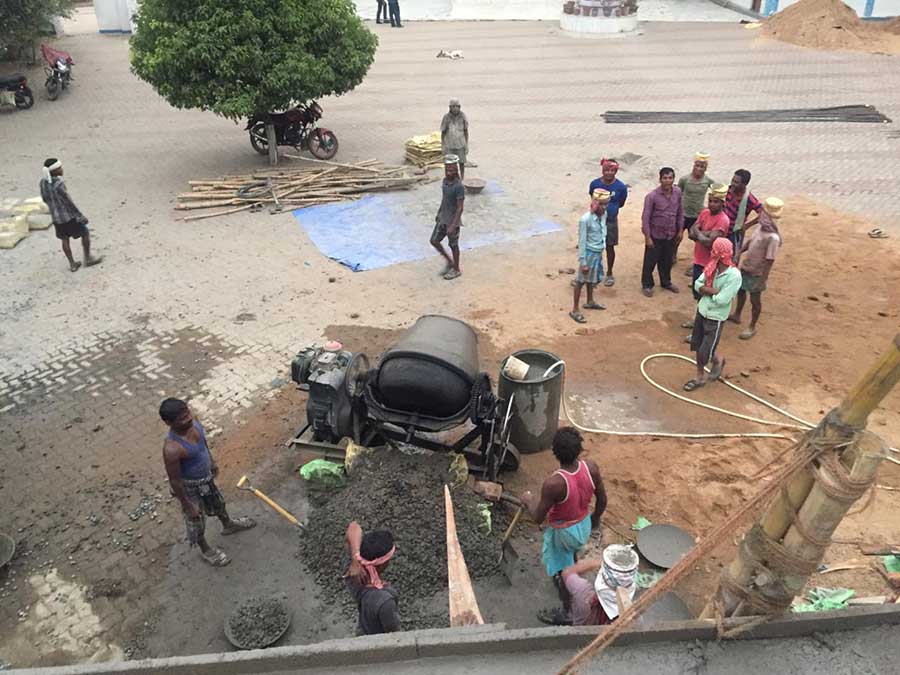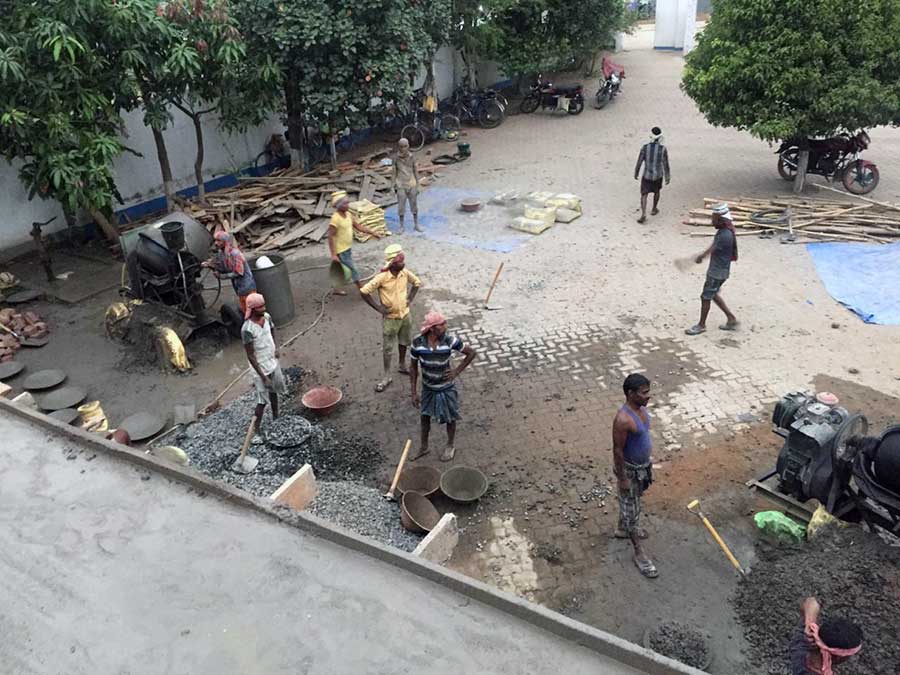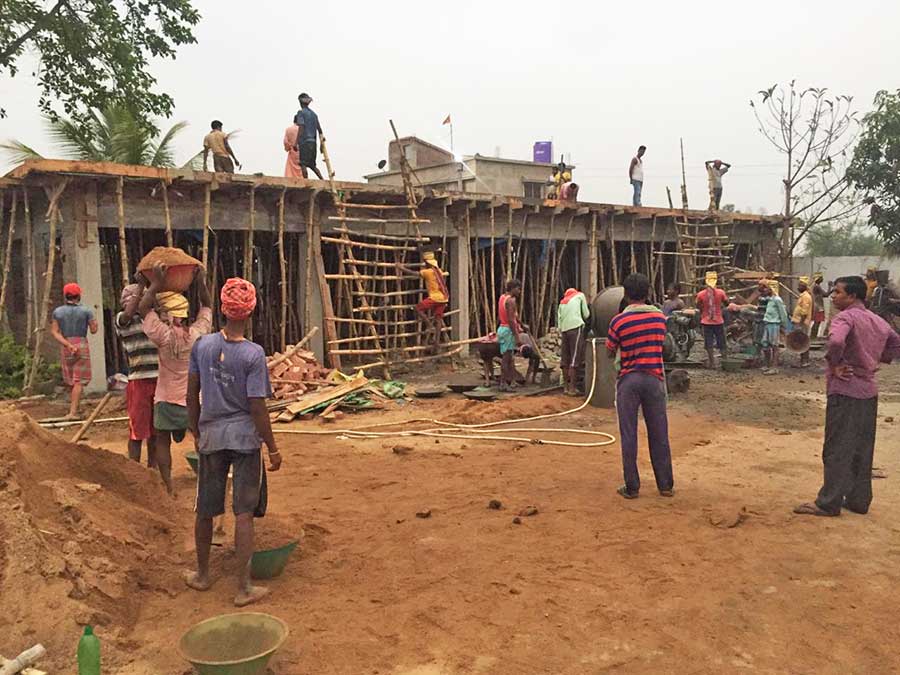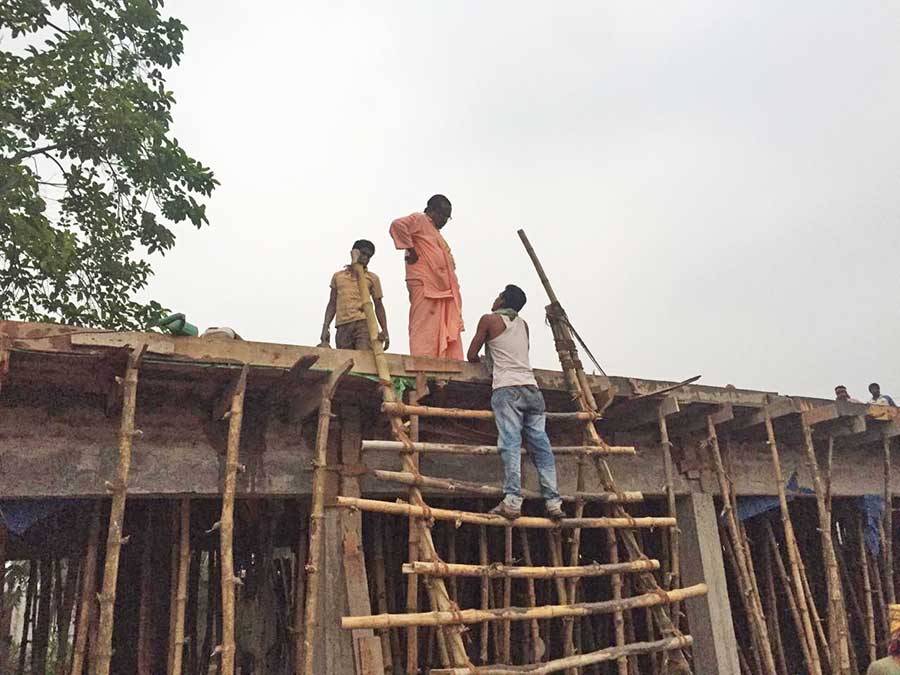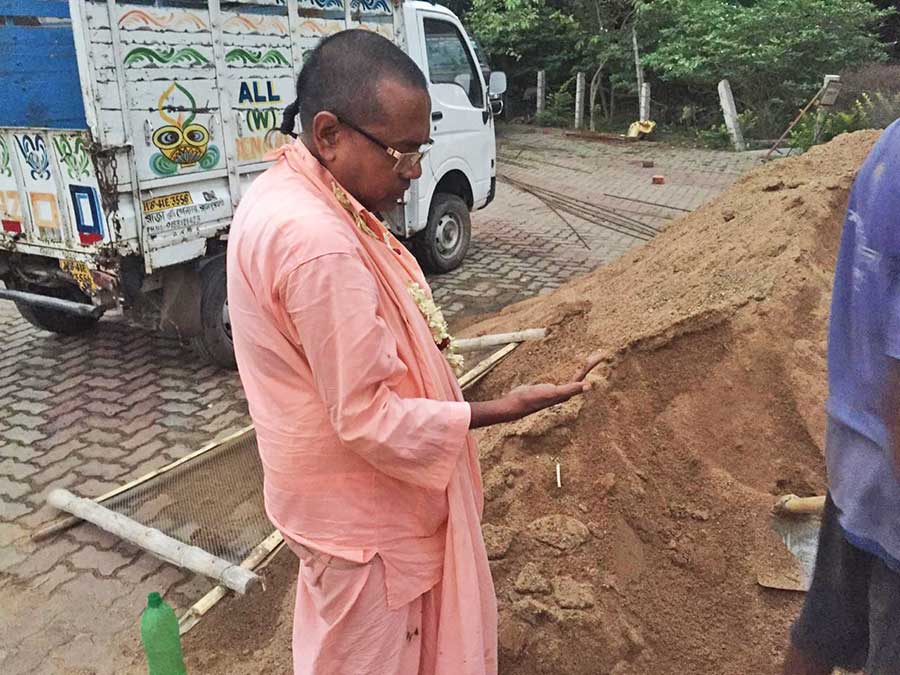 His Divine Grace checks the quality of the sand used for cementing.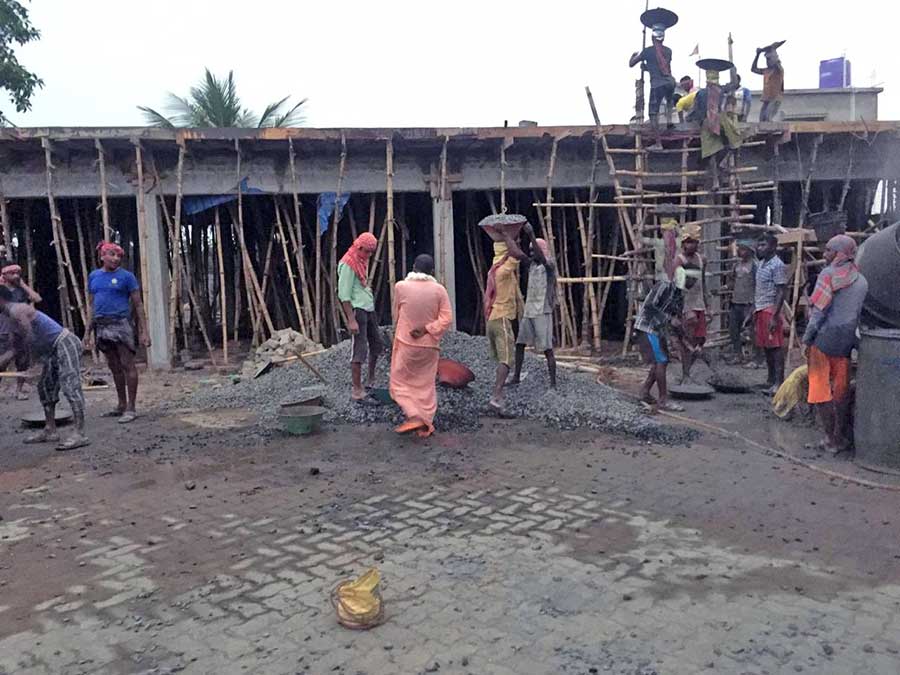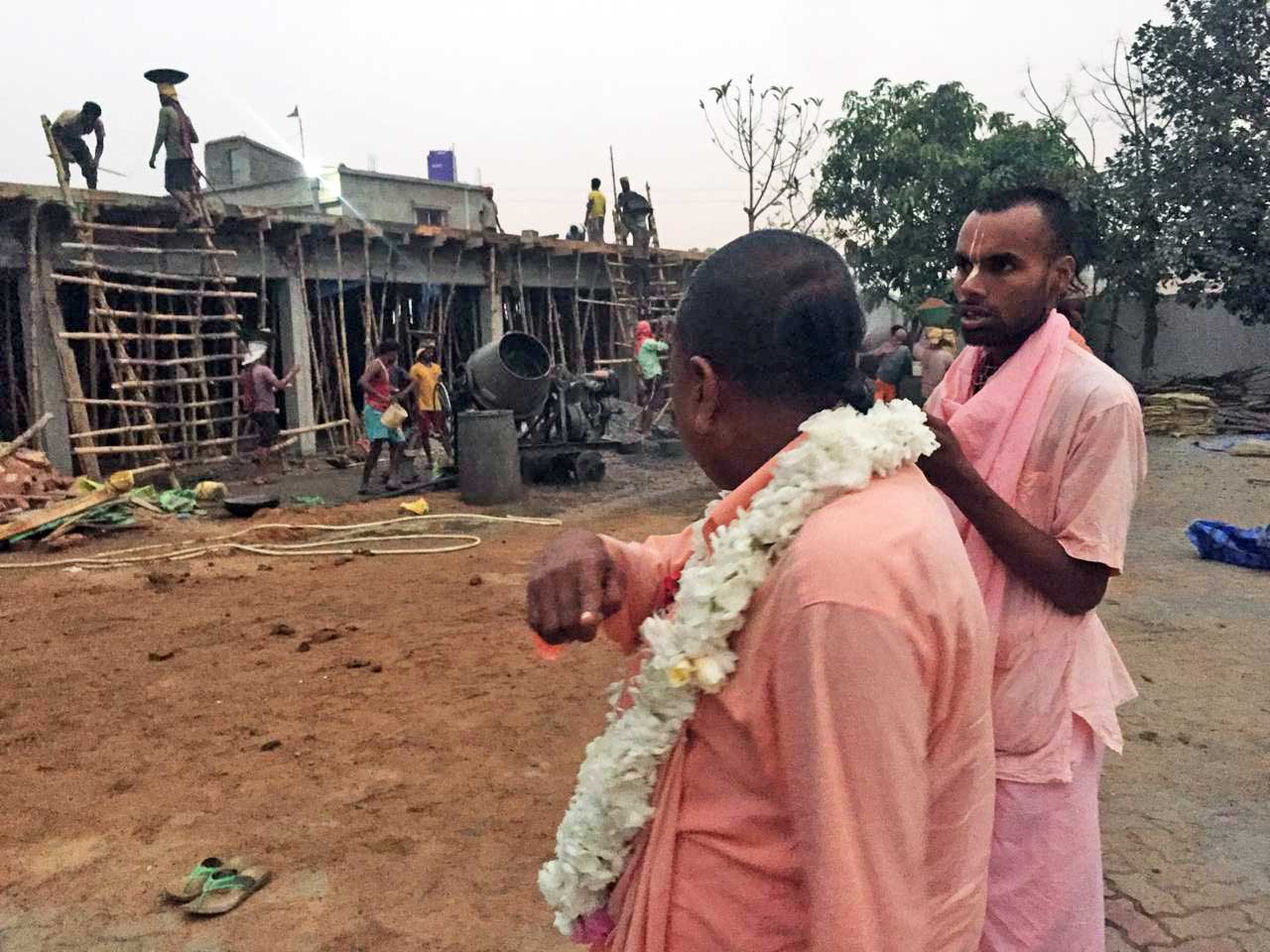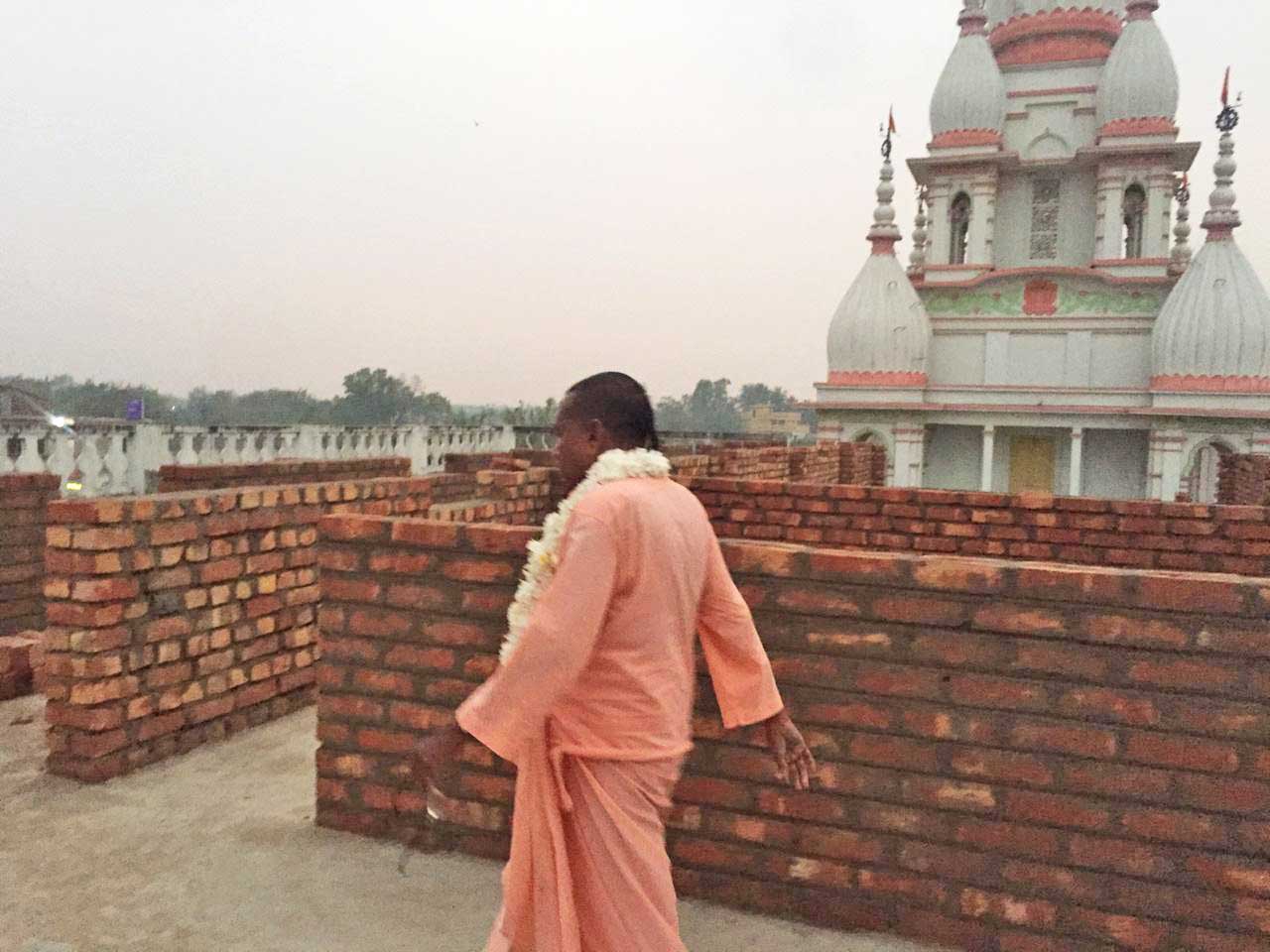 This year, His Divine Grace has taken the decision to extend the nat mandir and build more rooms for the devotees to stay as each year more and more pilgrims come to celebrate Sri Nityananda Trayodasi. During the festival earlier this year, His Divine Grace also remarked that when the nat mandir was projected, Srila B.S. Govinda Dev-Goswami Maharaj wondered, "You are making it so big, but will you get so many devotees to come?" Today, everybody can see the vision of His Divine Grace manifest: the nat mandir is just enough to accommodate everyone nicely during the festival. It is also known that His Divine Grace wanted to bring Srila Govinda Maharaj here by helicopter, so he was making the nat mandir with the view that its roof would be spacious enough to accommodate a helicopter's landing.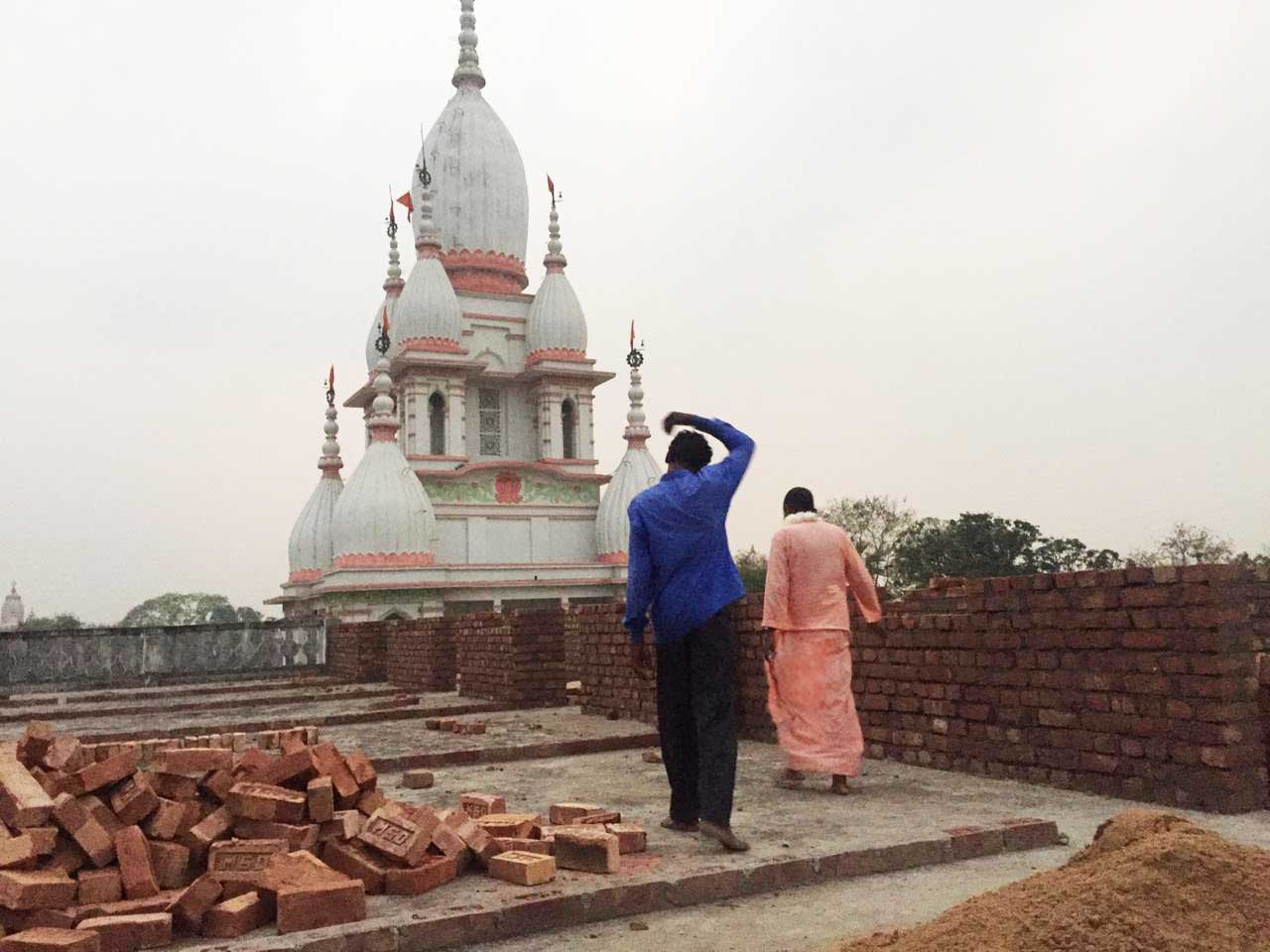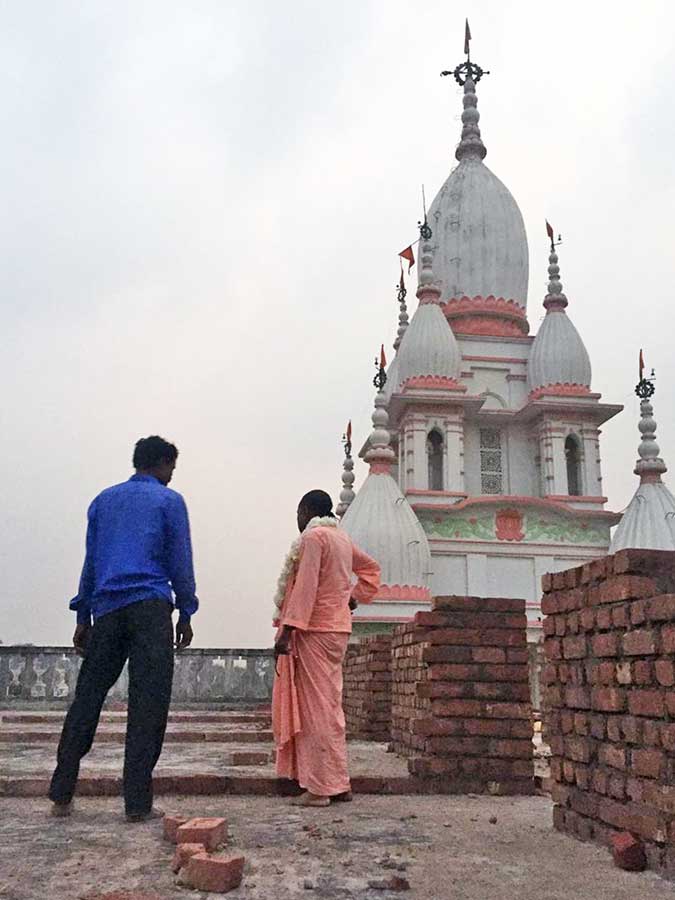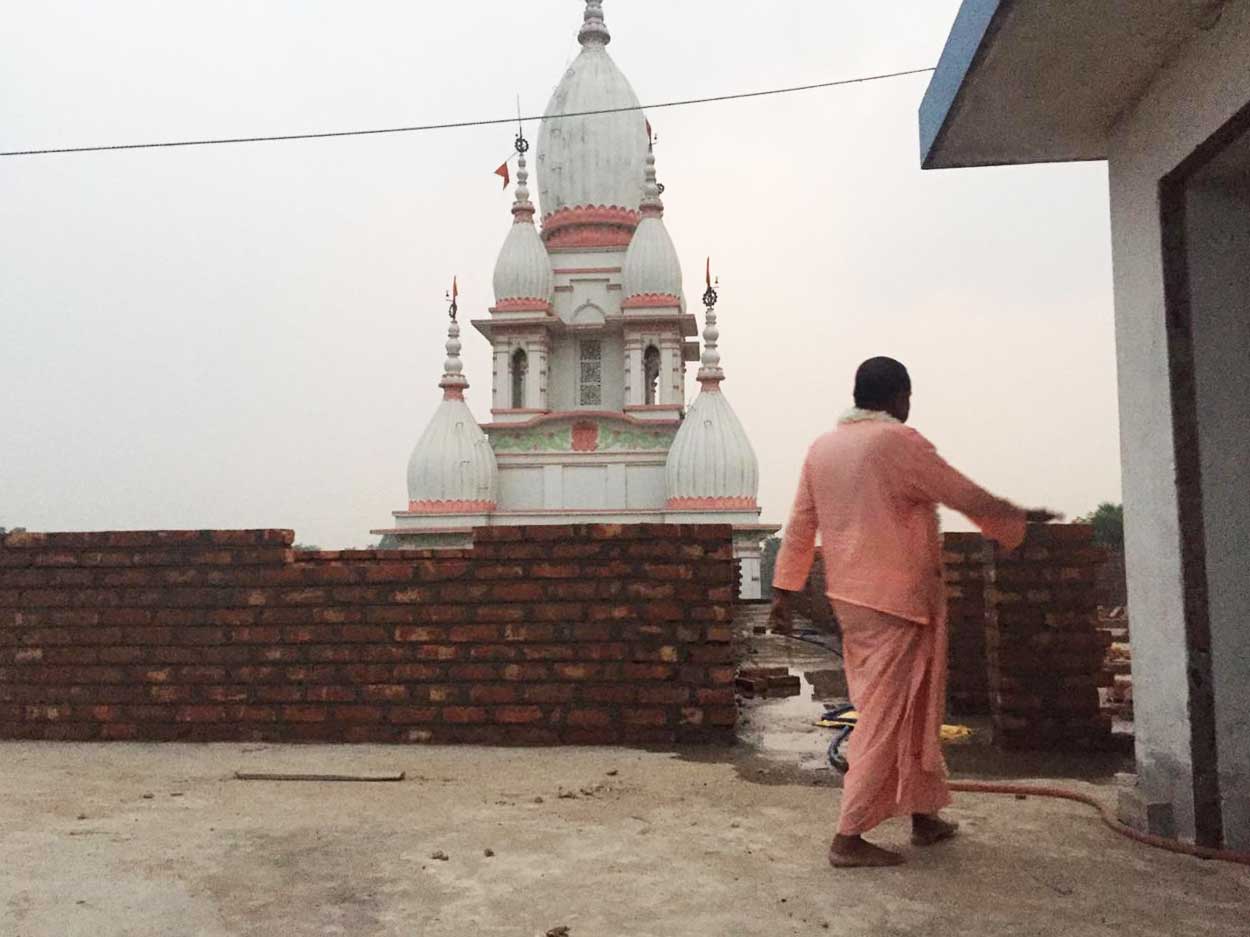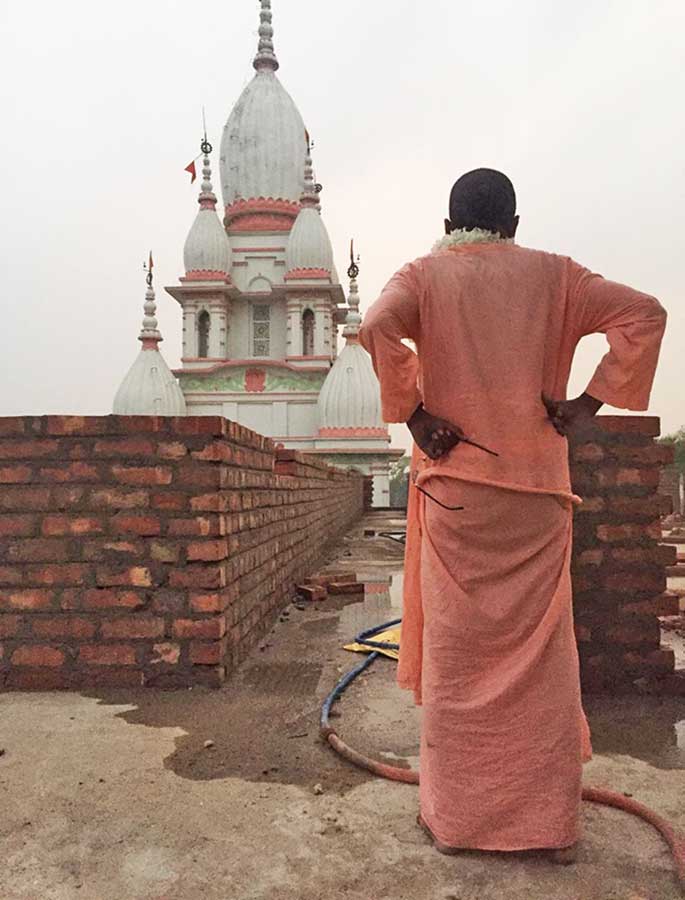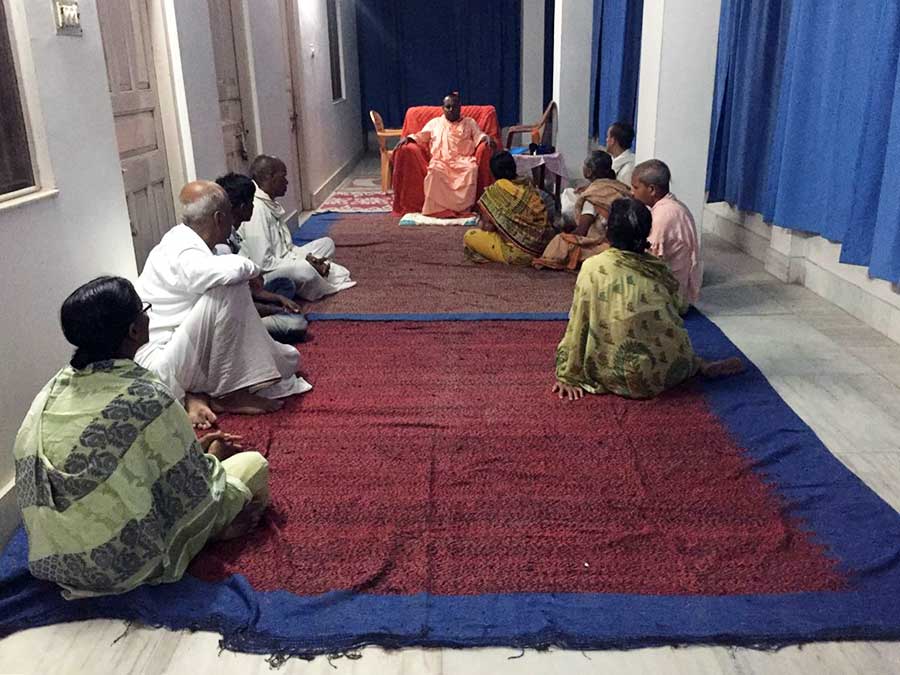 During the evening class.