Service at Sri Ekachakra Dham
Monday-Tuesday, 3-4 February 2020
Birbhum, West Bengal
pujya-sri-guru-varga-vandita-mahabhavanvitayah sada
paurvaparya-parampara-prachalita-prajya-pramurtakrteh
bhakter nirmala-nirjharasya nibhrtam samraksakam sadaram
vande sri-gurudevam anata-sira acharya-varyam nijam
"I bow my head in eternal obeisance to my Gurudev, the best of acharyas, Srila Bhakti Nirmal Acharya Maharaj. He is the ever vigilant, stalwart guardian of the current of pure devotion whose highest form flows from our most worshippable Sri Rupanuga Guru-varga in their exclusive dedication to Mahabhav, Srimati Radharani."
nitai gunamani amara nitai gunamani
aniya premera vanya bhasala avani
Nitai, the jewel of all good qualities, my Nitai, the jewel of all good qualities, brought a flood of divine love and inundated the earth.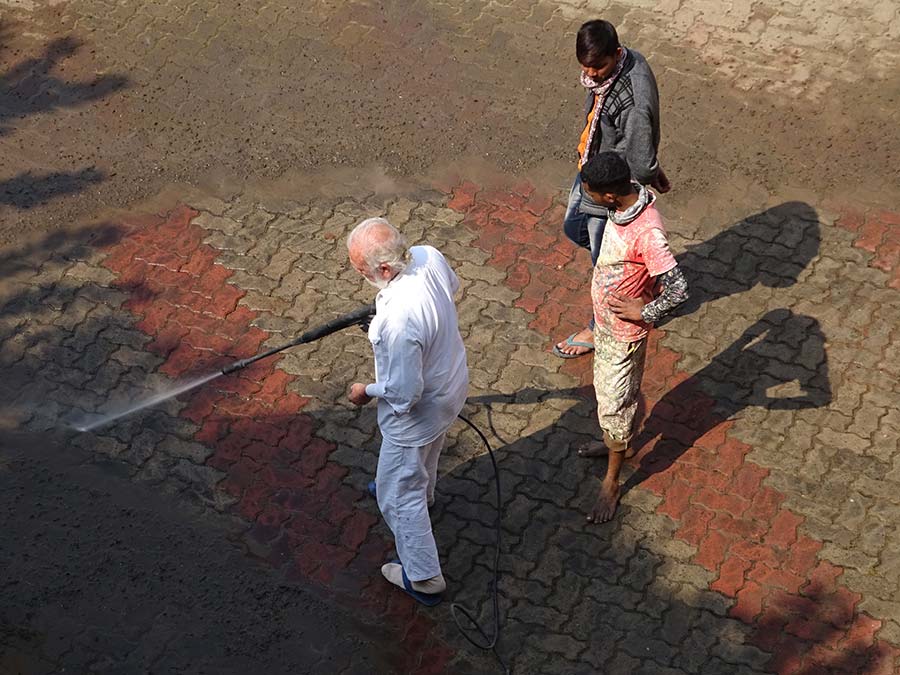 Starting cleaning the courtyard from the sand, etc. after the construction works.

Sripad Niriha Maharaj cleaning the temple.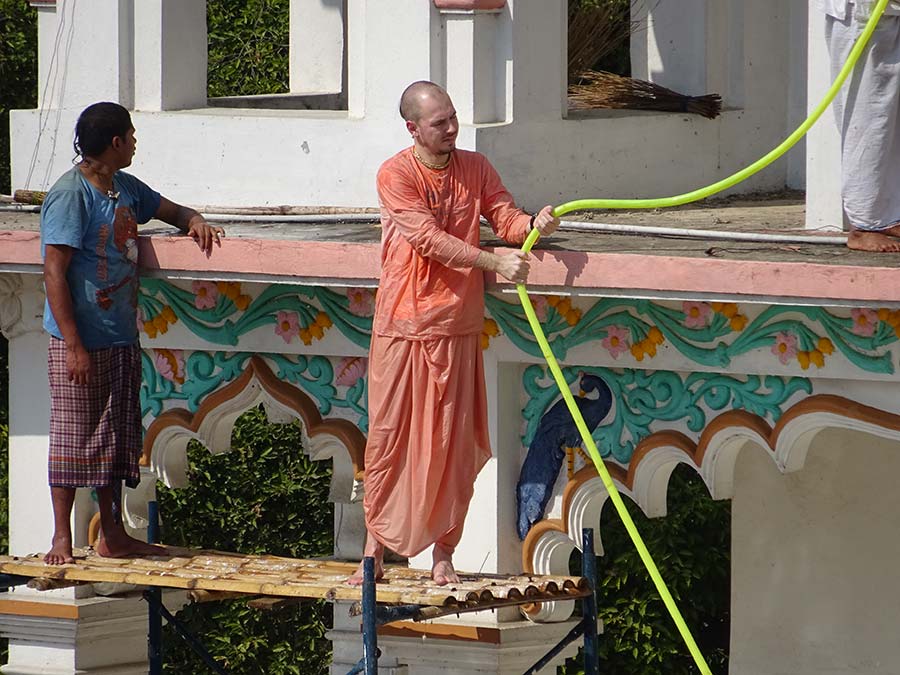 Govinda Prabhu, Rasaraj Prabhu

Sripad Tarok Krishna Prabhu (Hapaniya Dham)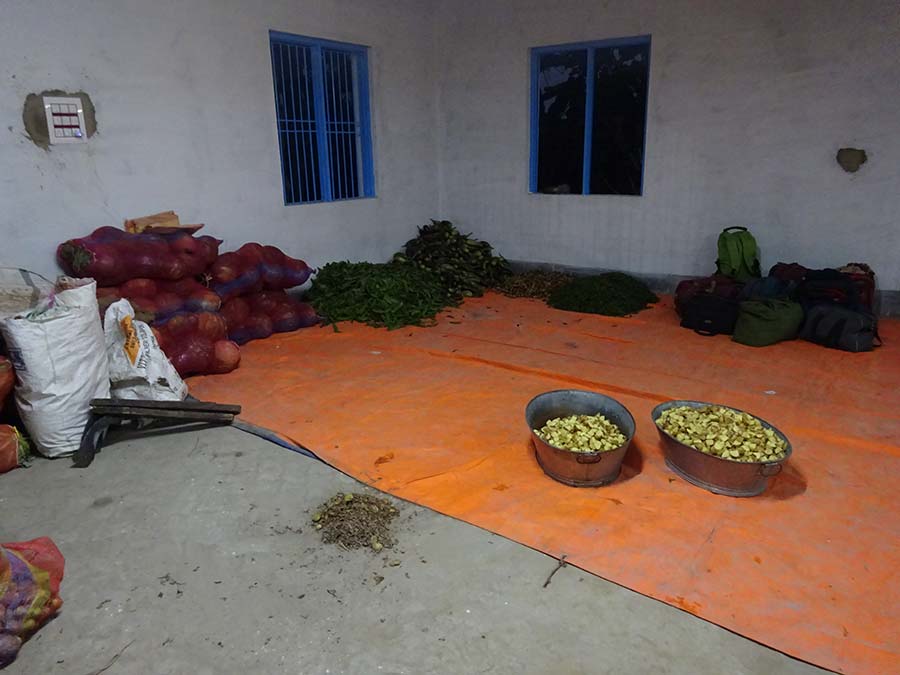 First stock of bhoga at the kitchen.

Starting the fire.

At the evening arati of Sri Sri Guru Gaura Nityananda Prabhu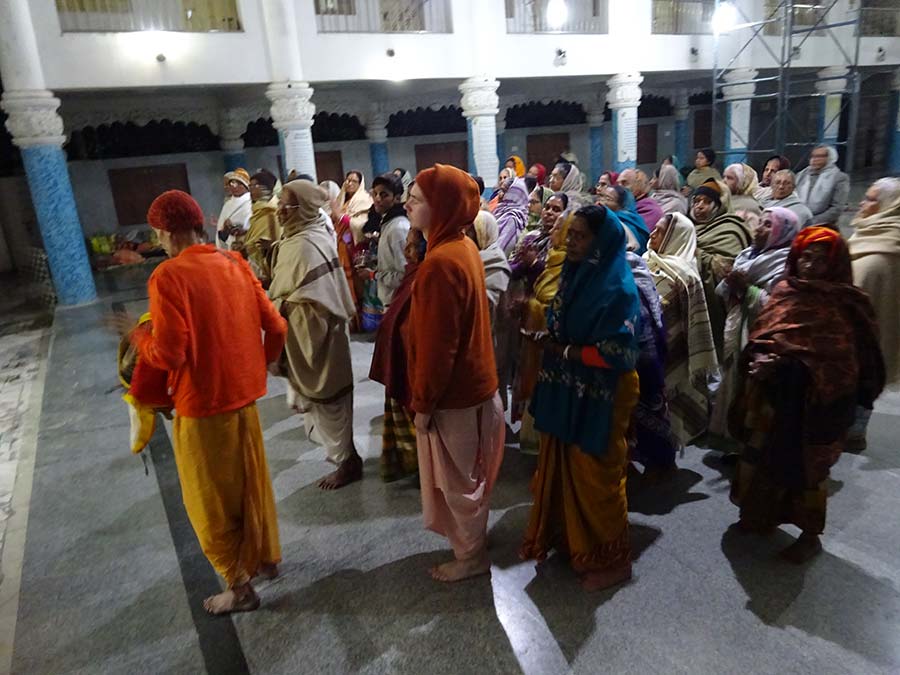 His Divine Grace returns from the preaching programmes in the late evening.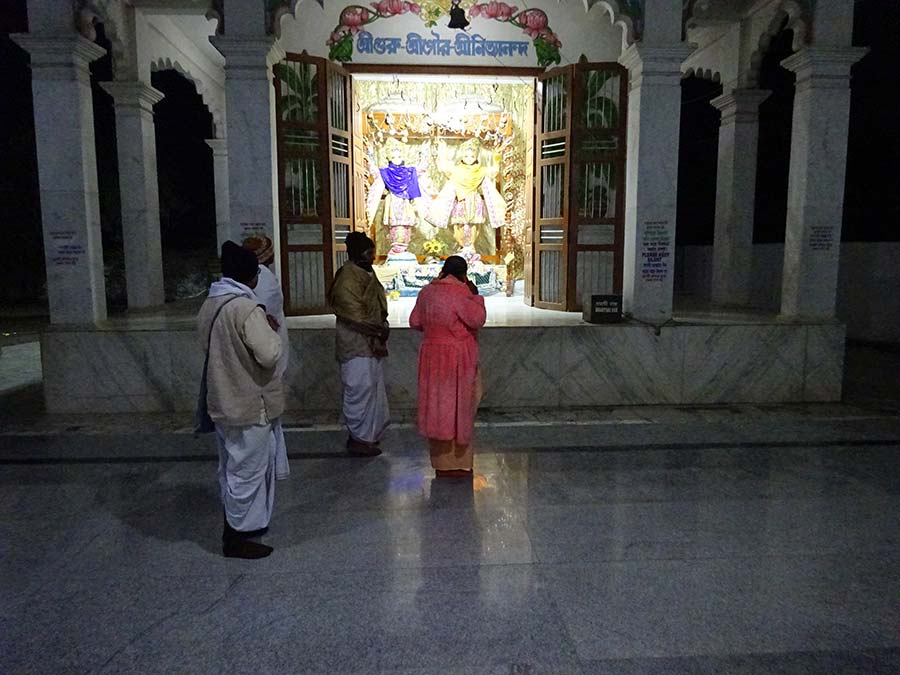 Devotees joyfully gather around chanting "Jay Gurudev Jay Gurudev" and pay obeisances to His Divine Grace.

Evening kirtans and class. Sripad Shanta Maharaj speaks to the assembled devotees.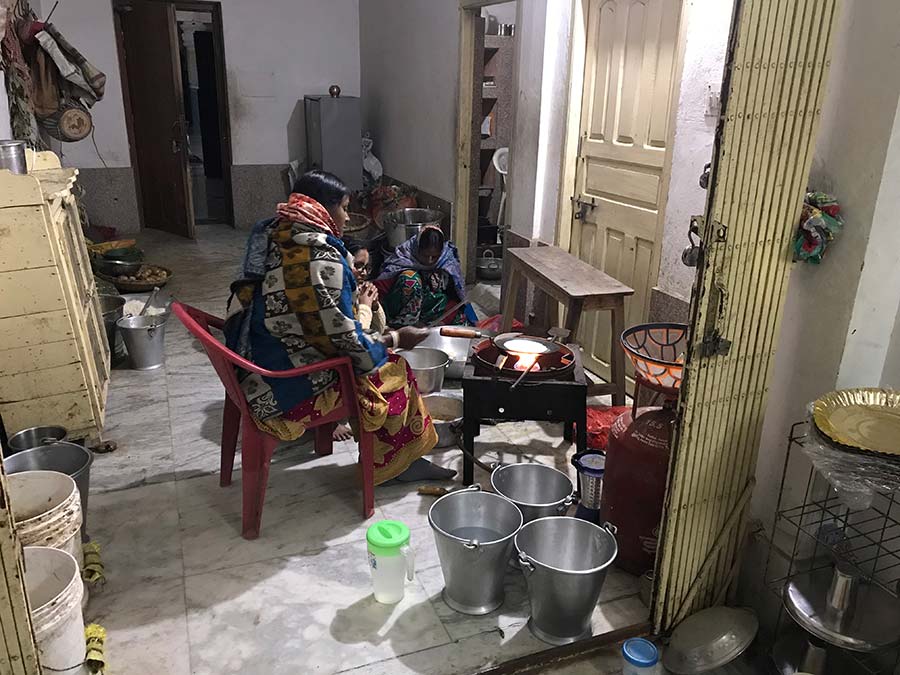 A glimpse of the Lordships' kitchen by the temple.