Sri Uluberia Temple: Construction Progress
Tuesday, 19 May 2020,
Howrah District, West Bengal
Photographs courtesy of Sri Vishnu Prabhu (Singapore)
pujya-sri-guru-varga-vandita-mahabhavanvitayah sada
paurvaparya-parampara-prachalita-prajya-pramurtakrteh
bhakter nirmala-nirjharasya nibhrtam samraksakam sadaram
vande sri-gurudevam anata-sira acharya-varyam nijam
"I bow my head in eternal obeisance to my Gurudev, the best of acharyas, Srila Bhakti Nirmal Acharya Maharaj. He is the ever vigilant, stalwart guardian of the current of pure devotion whose highest form flows from our most worshippable Sri Rupanuga Guru-varga in their exclusive dedication to Mahabhav, Srimati Radharani."
vaisnavera pada-dhuli tahe mora snana-keli
tarpana mora vaisnavera nama
vaisnavera uchchhista tahe mora mano-nistha
vaisnavera namete ullasa
"The feet dust of the Vaishnavs is where I sport and take bath, Vaishnavs' name is the water oblation. My mind is intently fixed upon the remnants of Vaishnavs, and I am elated at the name of Vaishnavs."
gangara-parasa ha-ile paschate pavana
darsane pavitra kara—ei tomara guna
"If the Ganges touches someone, they are purified some time later; but one becomes purified just by seeing you, O Vaishnava Thakur. Such is your power."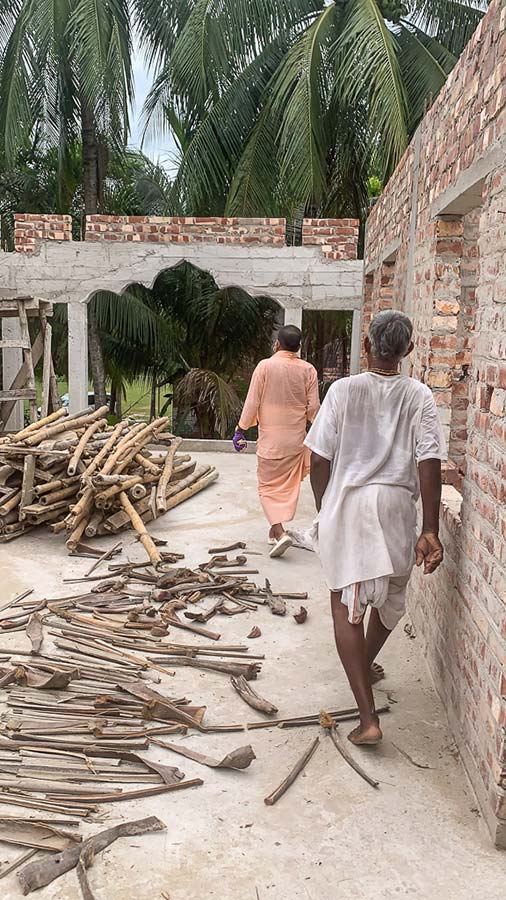 On the left: Sripad Rama Krishna Prabhu is coming to welcome His Divine Grace. Upon arrival, His Divine Grace takes a close look at the construction progress examining the works and assessing the works to follow.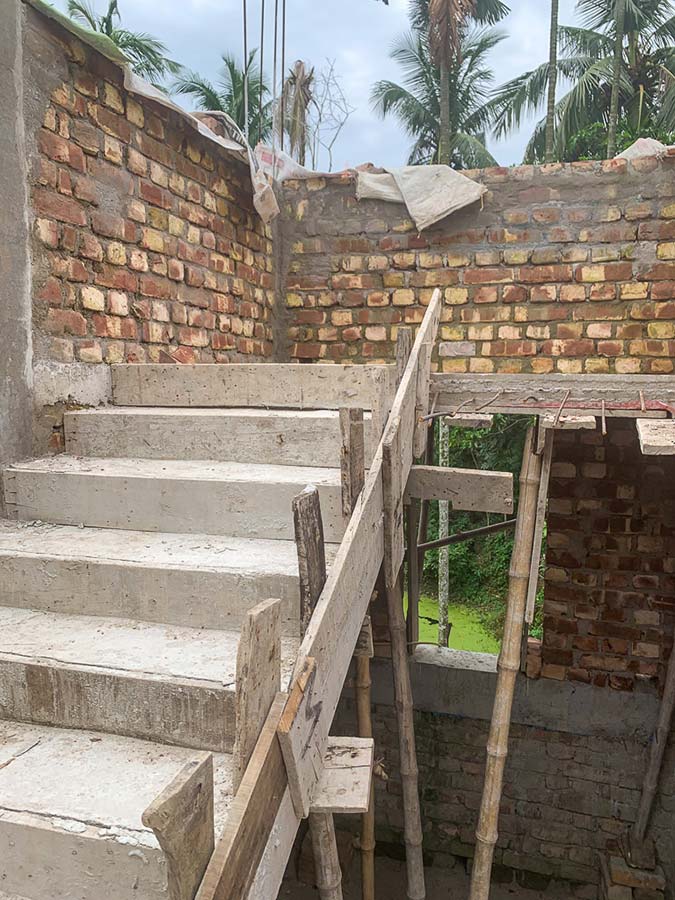 On the left: Sripad Rama Krishna Prabhu.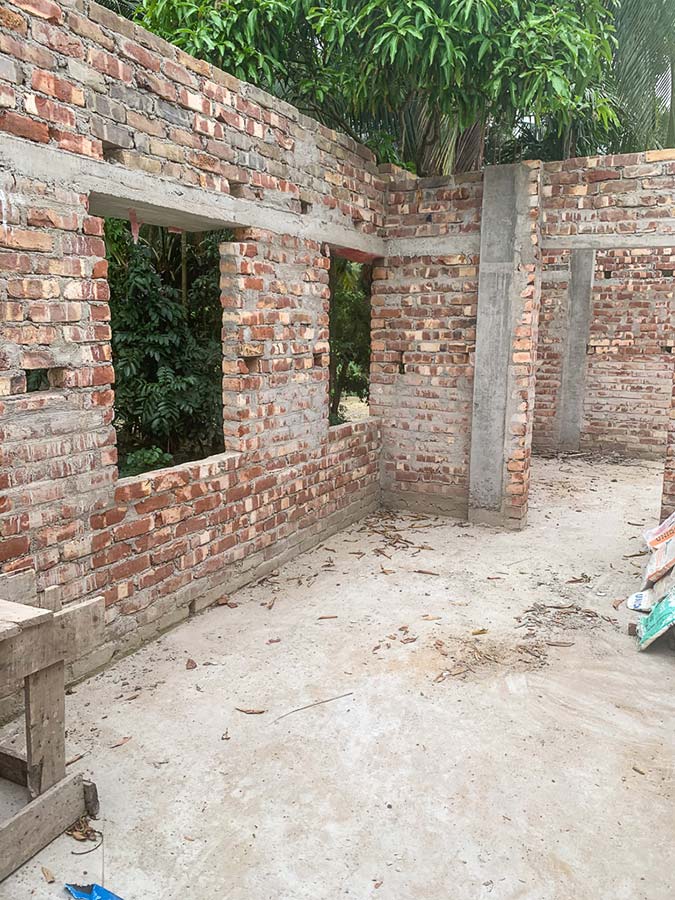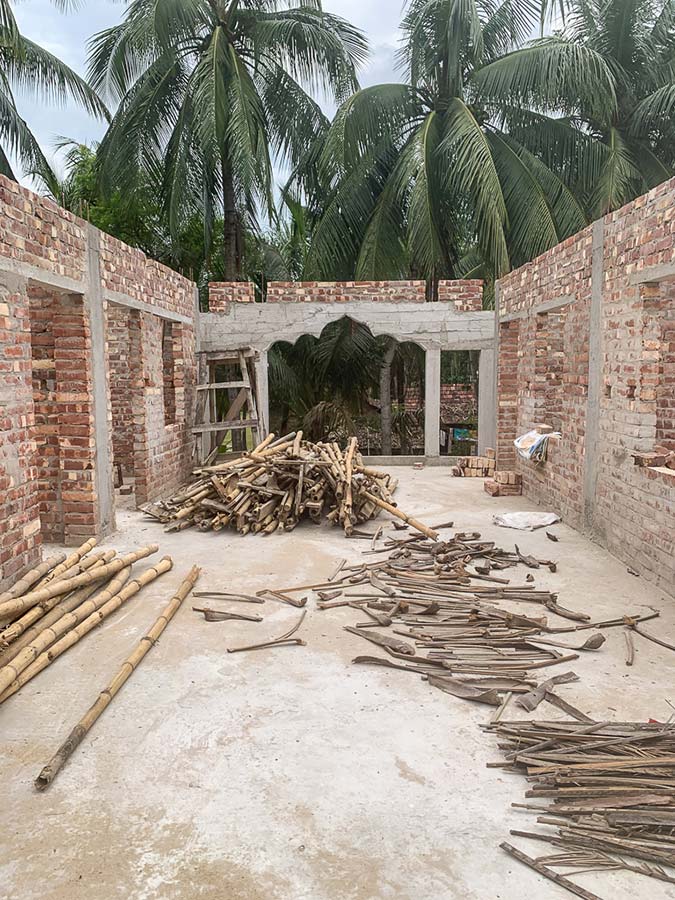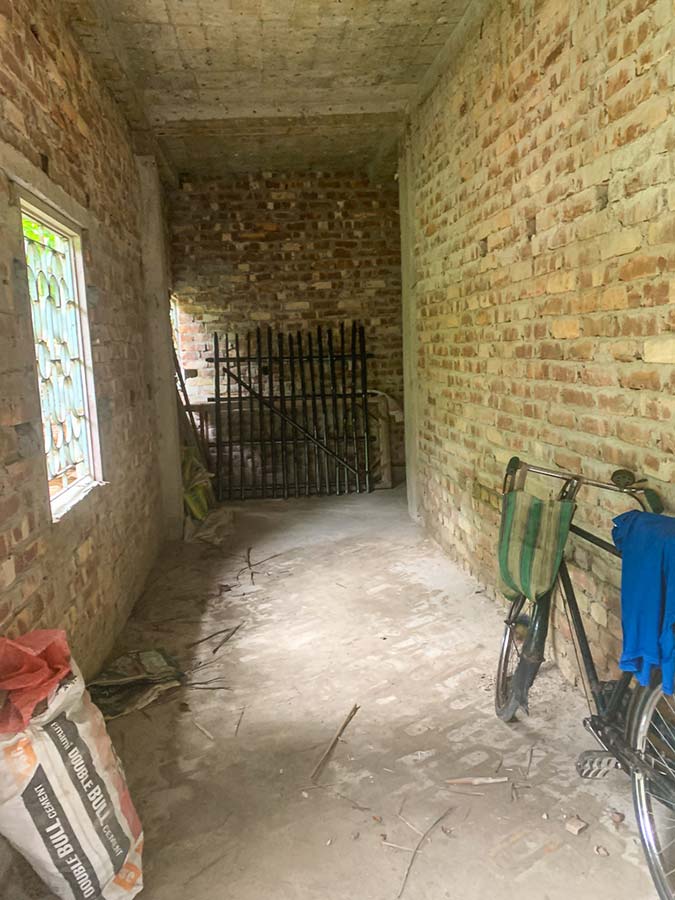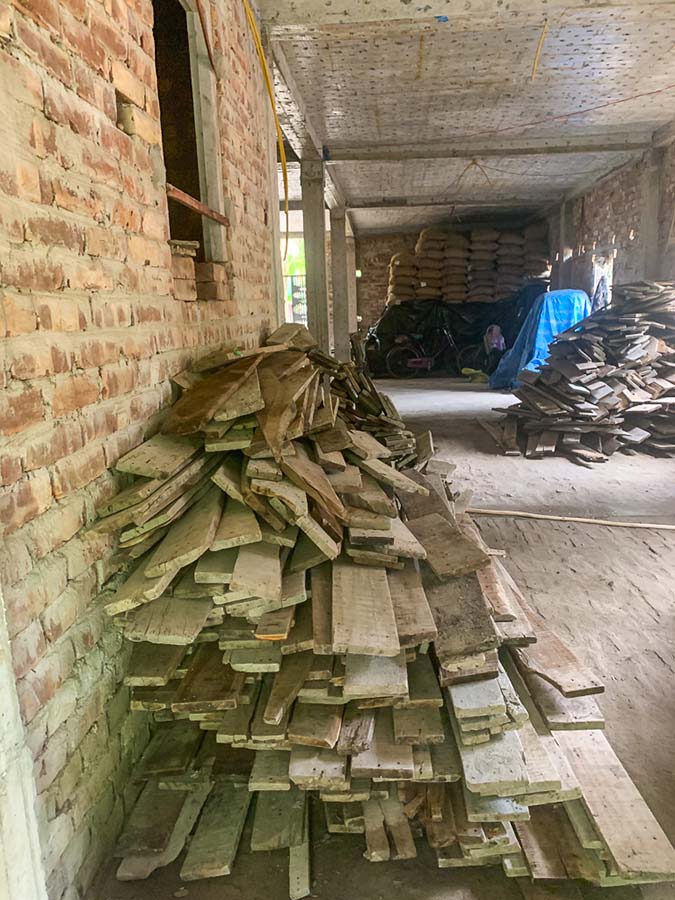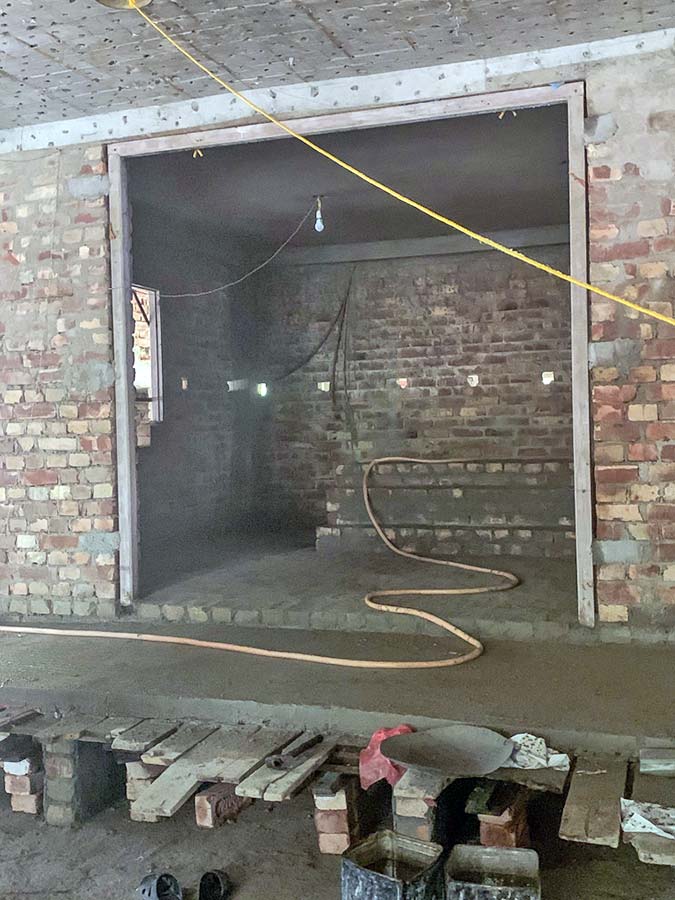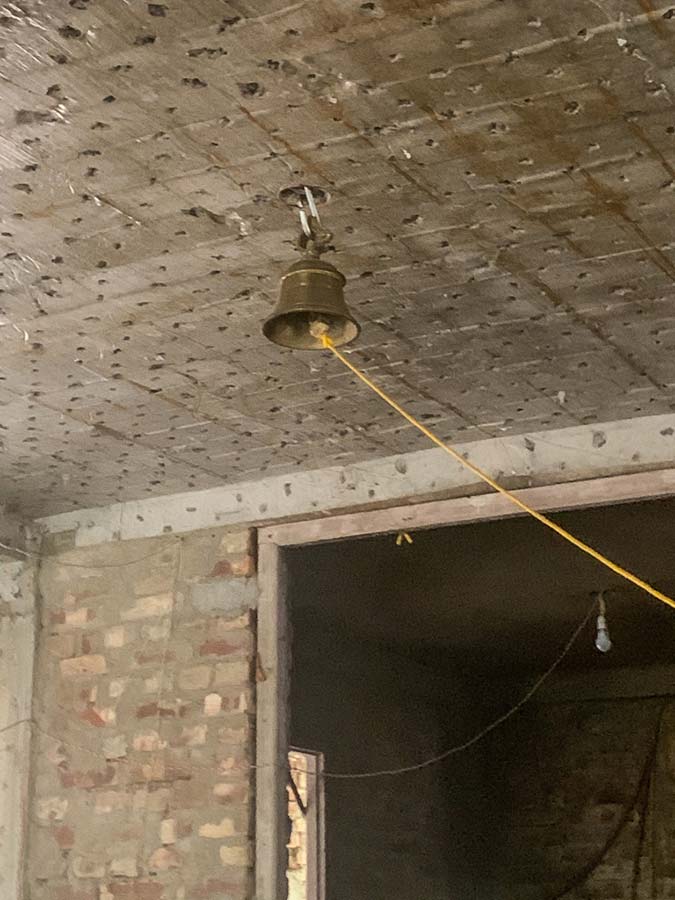 The future simhasan for the Lord slowly taking shape and the arati bell now hung to the ceiling.

Plastering works commencing.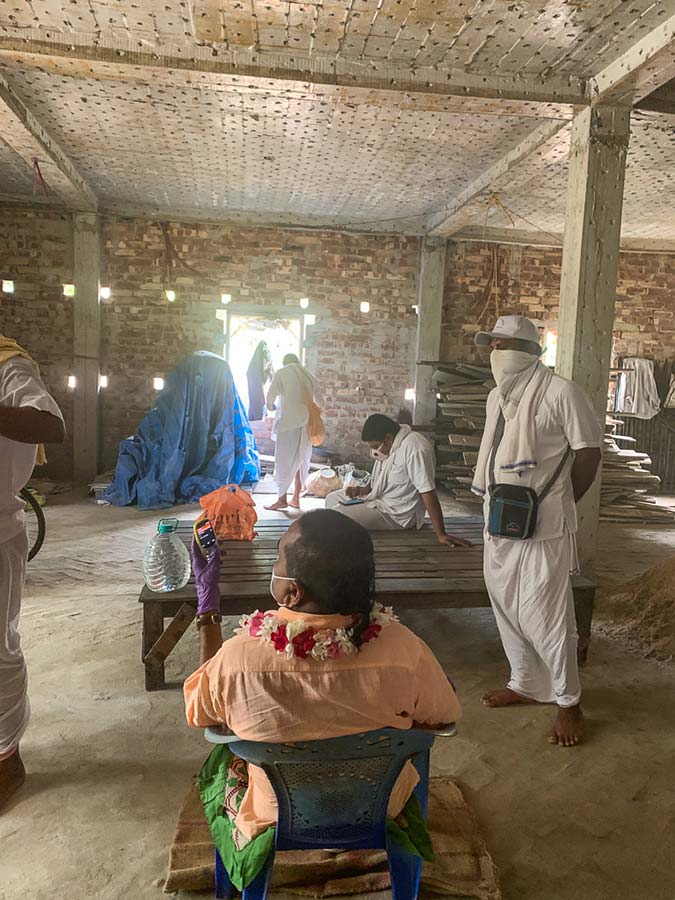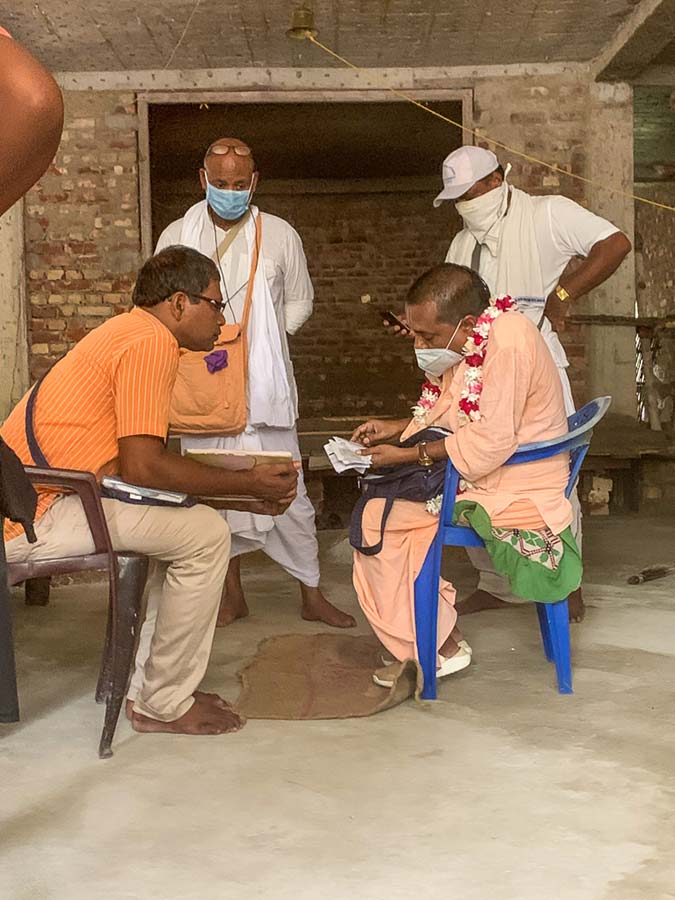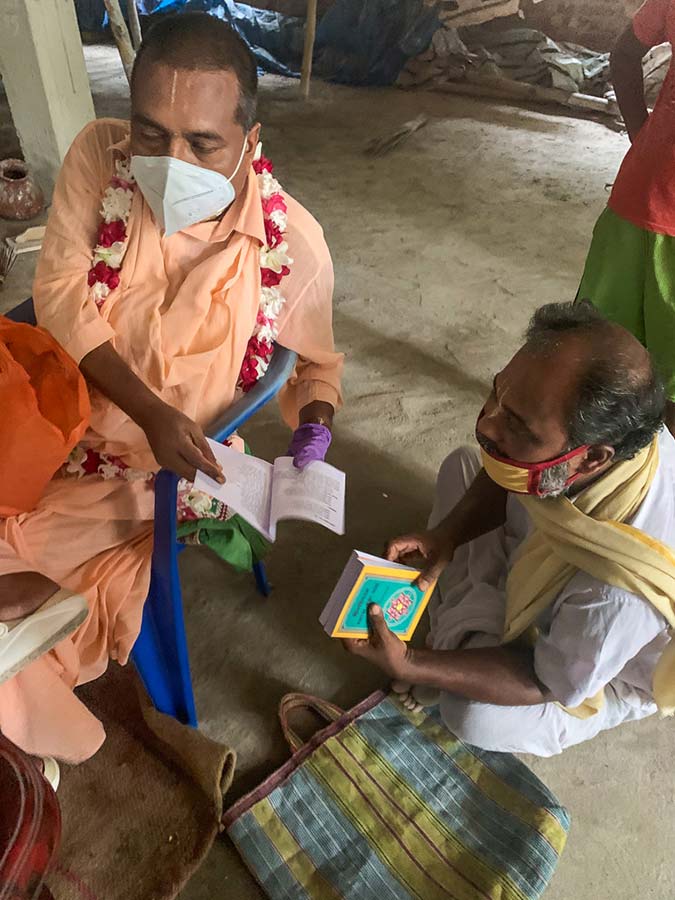 His Divine Grace discusses the further works, gives orders and happily meets with the devotees. On the right: His Divine Grace gives calendar and the two Bengali books published recently (Sri Nabadwip Dham Mahatmya-mukta-mala and Sri Upadesh 4).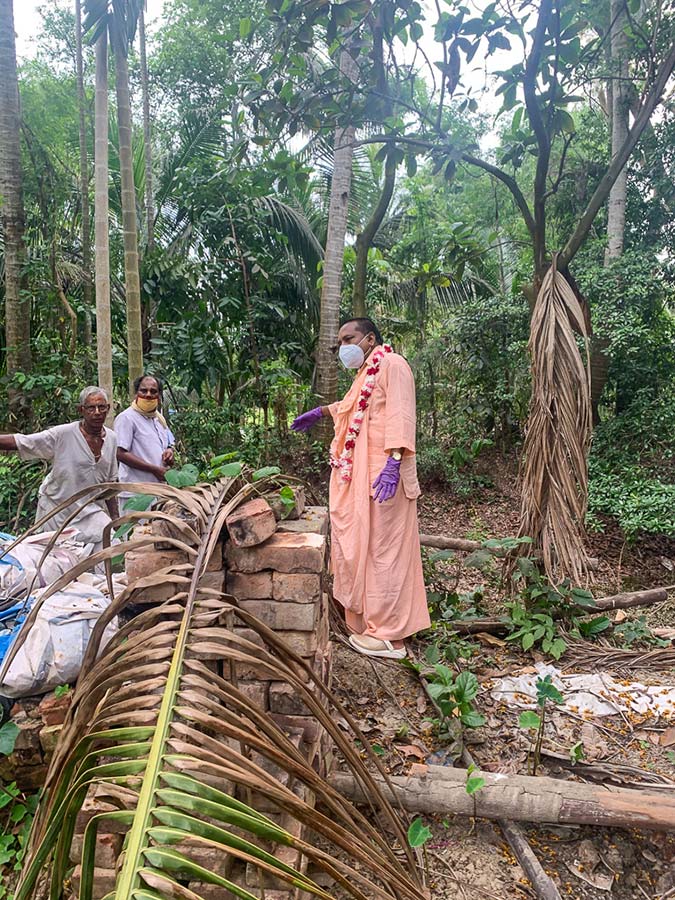 On the left: His Divine Grace does not stay for long, so devotees bring various treats to serve His Divine Grace.
On the right: checking the premises outside the temple.