News from Sri Nrisingha Palli
15 July, 2020
Nabadwip, Nadia, West Bengal
pujya-sri-guru-varga-vandita-mahabhavanvitayah sada
paurvaparya-parampara-prachalita-prajya-pramurtakrteh
bhakter nirmala-nirjharasya nibhrtam samraksakam sadaram
vande sri-gurudevam anata-sira acharya-varyam nijam
"I bow my head in eternal obeisance to my Gurudev, the best of acharyas, Srila Bhakti Nirmal Acharya Maharaj. He is the ever vigilant, stalwart guardian of the current of pure devotion whose highest form flows from our most worshippable Sri Rupanuga Guru-varga in their exclusive dedication to Mahabhav, Srimati Radharani."

Despite the on-and-off rains, the construction works are continuing steadily.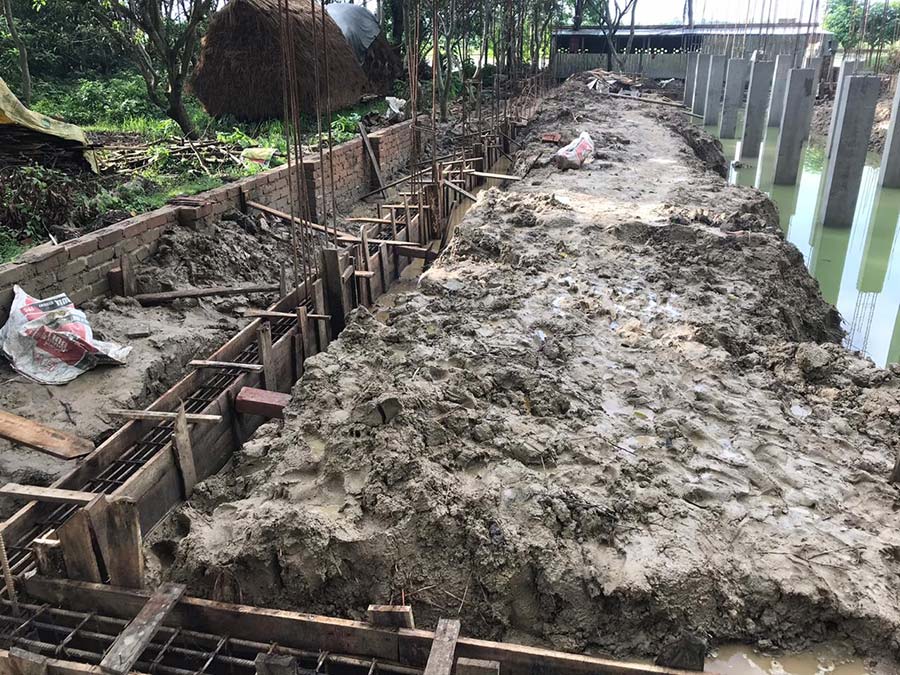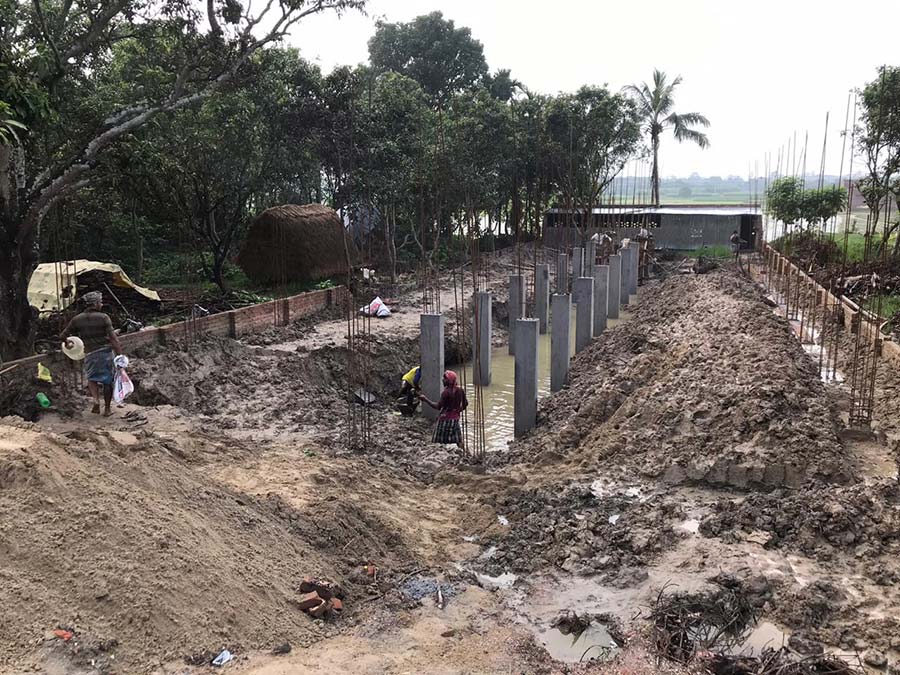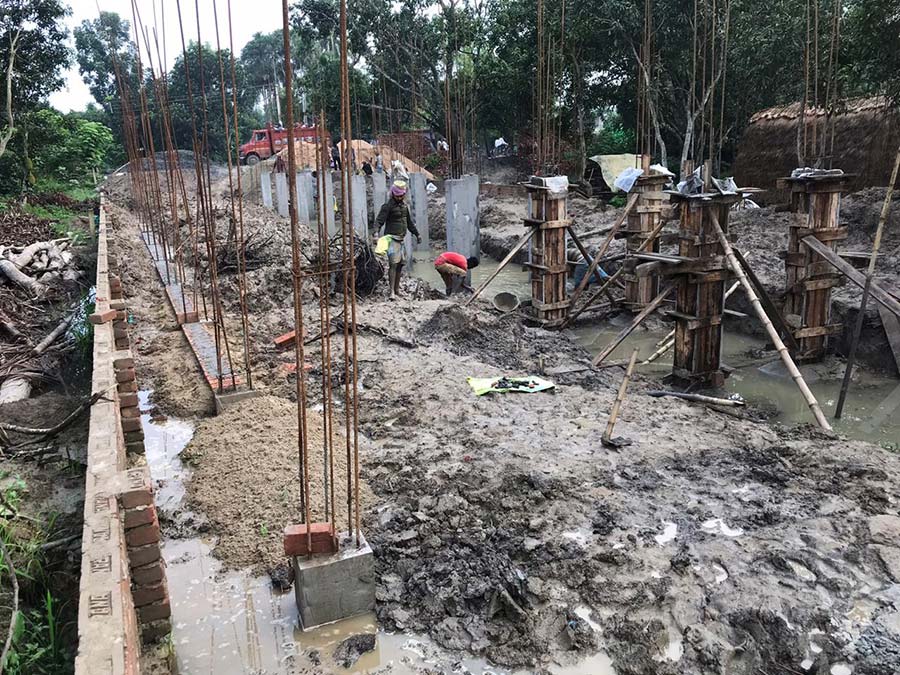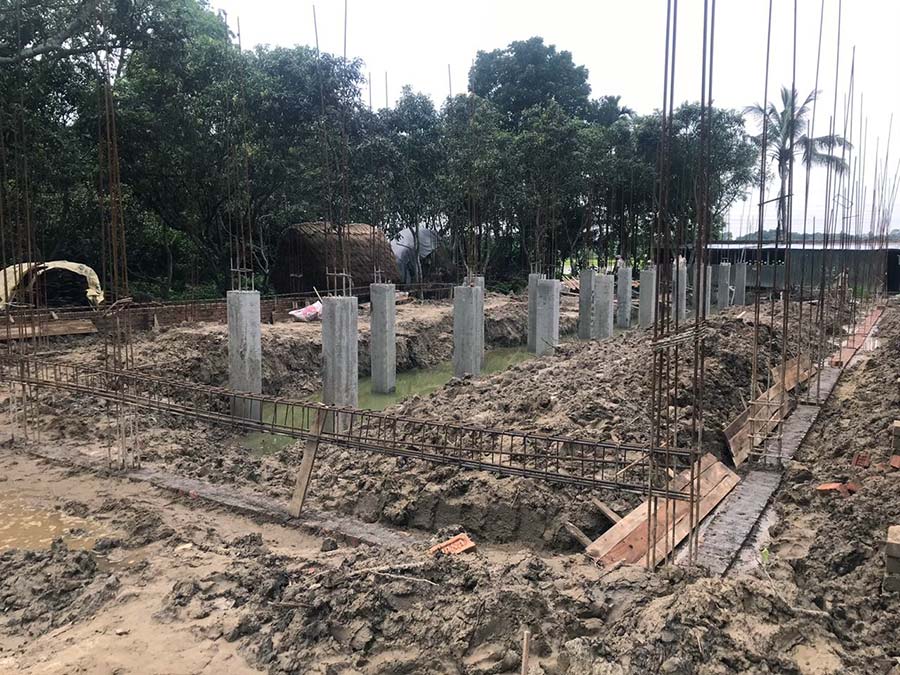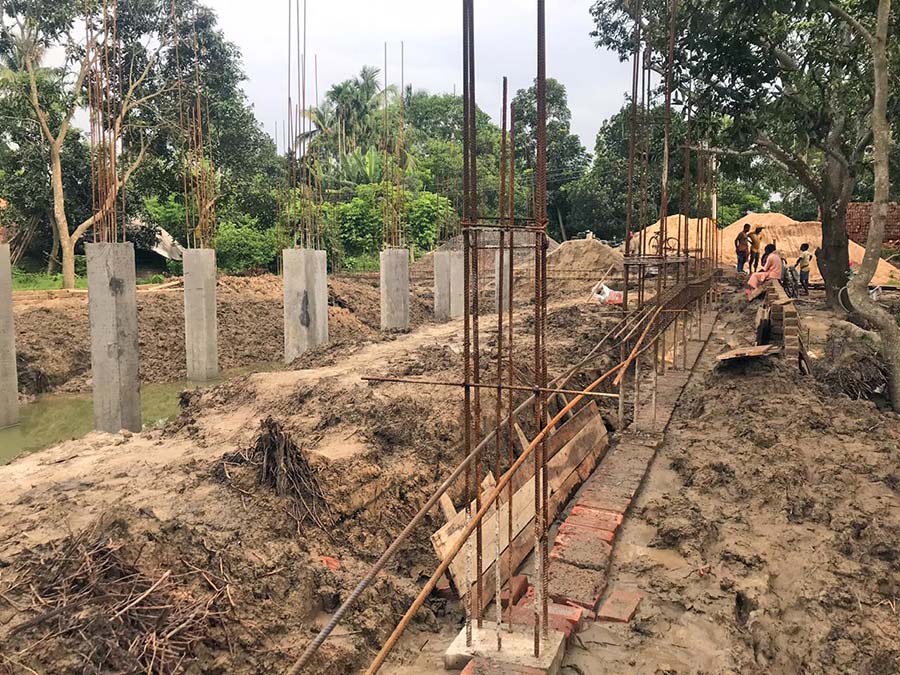 Far on the right: on the order of His Divine Grace, Sripad Niriha Maharaj regularly comes to supervise the works and to make sure everything proceeds smoothly.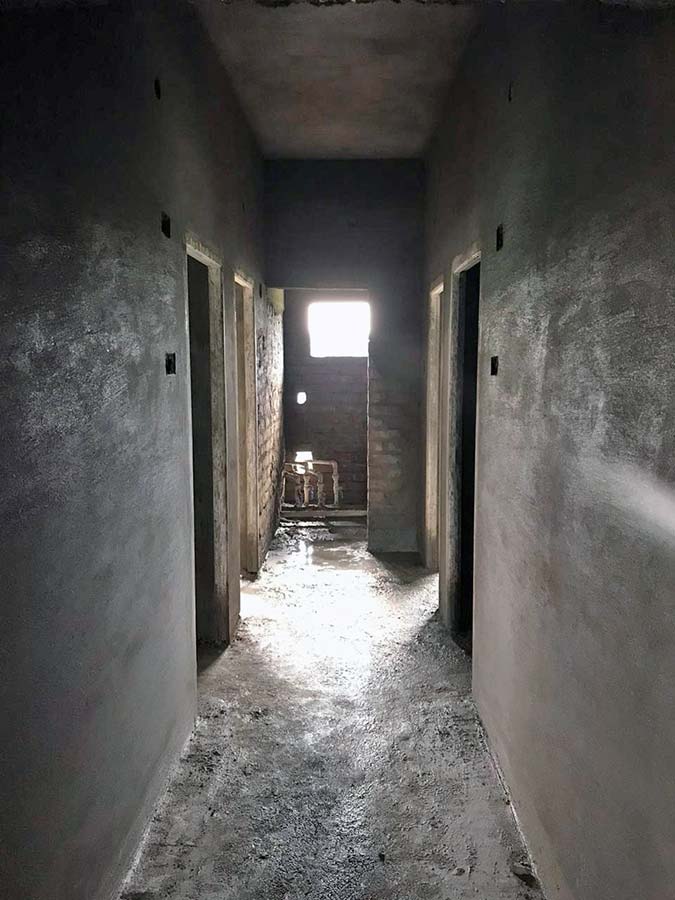 Meanwhile at the temple...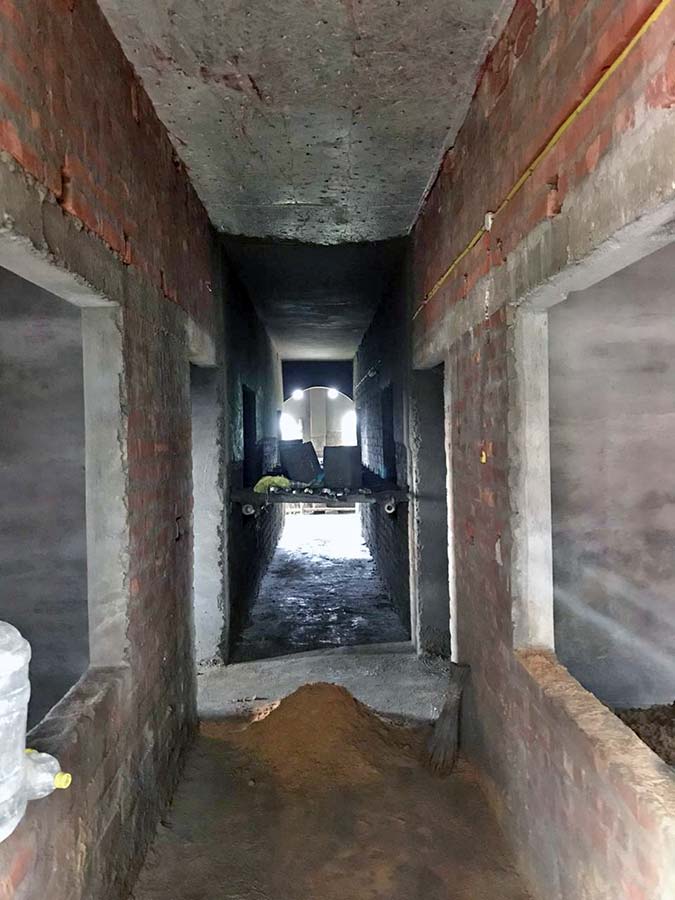 The plastering works are well underway.