News from Sri Nrisingha Palli
15 July, 2020
Nabadwip, Nadia, West Bengal
pujya-sri-guru-varga-vandita-mahabhavanvitayah sada
paurvaparya-parampara-prachalita-prajya-pramurtakrteh
bhakter nirmala-nirjharasya nibhrtam samraksakam sadaram
vande sri-gurudevam anata-sira acharya-varyam nijam
"I bow my head in eternal obeisance to my Gurudev, the best of acharyas, Srila Bhakti Nirmal Acharya Maharaj. He is the ever vigilant, stalwart guardian of the current of pure devotion whose highest form flows from our most worshippable Sri Rupanuga Guru-varga in their exclusive dedication to Mahabhav, Srimati Radharani."

The new land (to the right of the temple) is just down the road, a five-ten-minute's walk from the temple.

His Divine Grace personally takes care to select the quality and design of the tiles and marble (below) for the tiles for the new top floor above the temple and the new guesthouse.

Back at the premises of the future guesthouse, now that the perimeter of the future grandeur is carefully outlined and cemented, the works will continue to level out the ground and continue erecting the edifice.
His Divine Grace has also revealed the name of the guesthouse "Sri Bhakti Sundar Angan"—"a place where Gurudev always stays, where Gurudev always dances."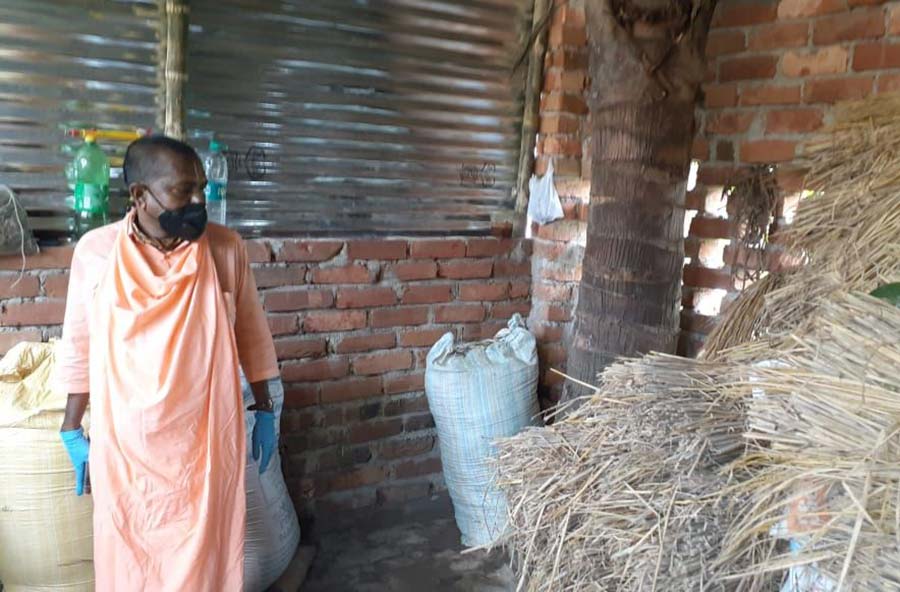 His Divine Grace checks the goshala (the cows and the fodder) and makes sure everything is running smoothly.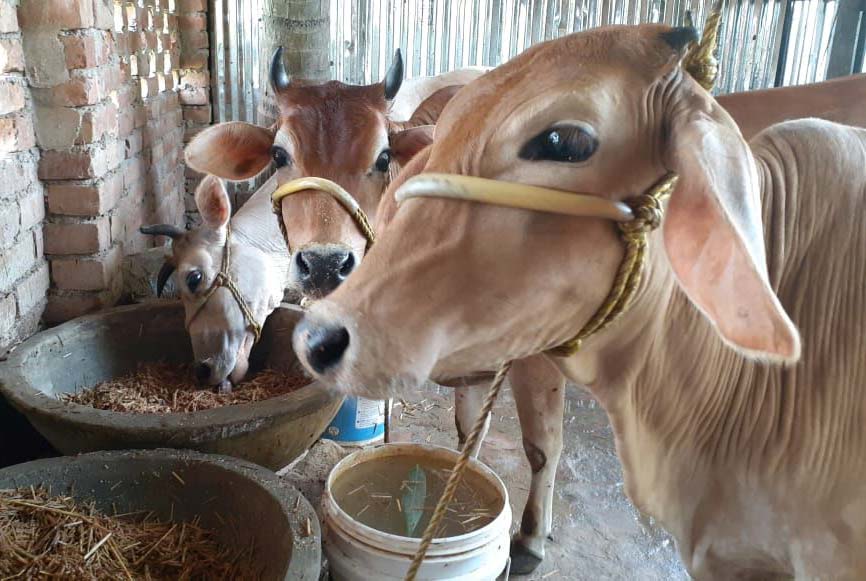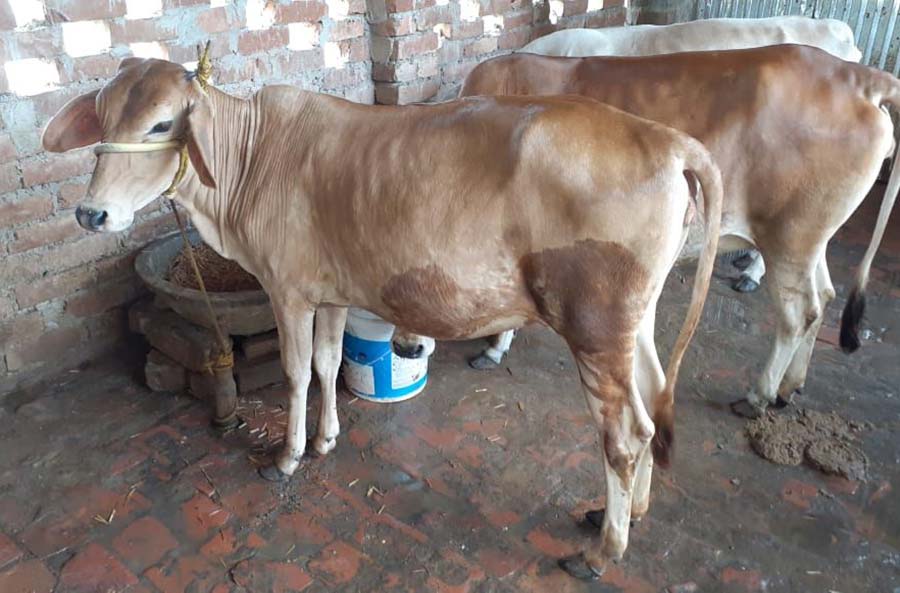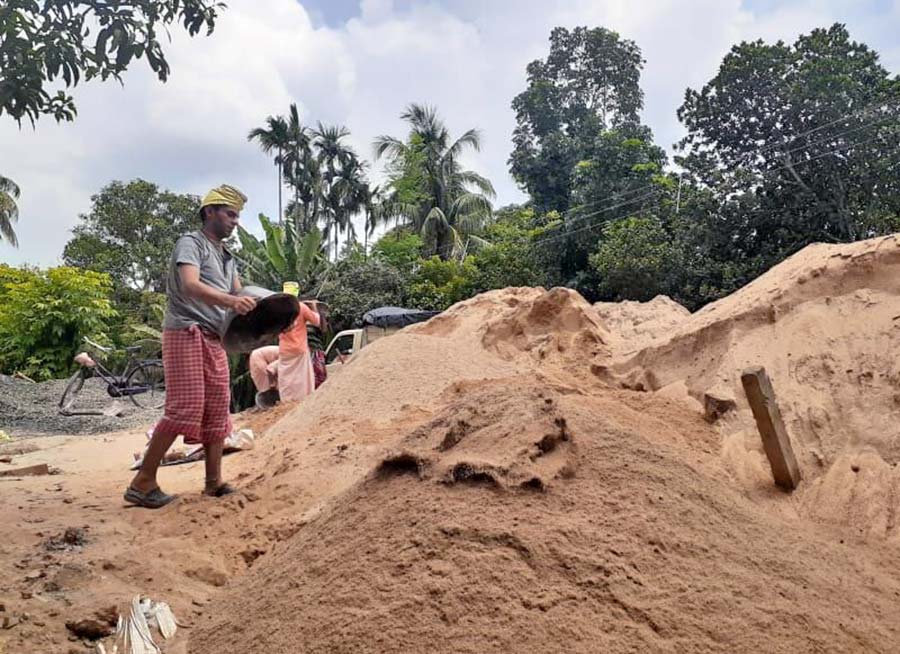 Amrita Krishna Prabhu (Colombia) has been earnestly giving his energy to the construction service for the pleasure, and to the pleasure, of His Divine Grace...

...so has His Holiness Sripad Bhakti Chandan Vishnu Maharaj.
(Moving the heaps of sand off the road and closer to the site.)

Sripad Krishnapad Prabhu (on the left) has also been rendering all sorts of services around the temple and here at the future guesthouse site.