Sri Bamunpara temple, a satellite photograph.
— 1999 —
— 2002 —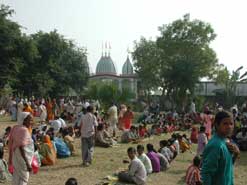 The first house that was built on the premises and where Sri Chaitanya Saraswat Math
Bamunpara sangha started from simple worship of Srila Gurudev's photograph.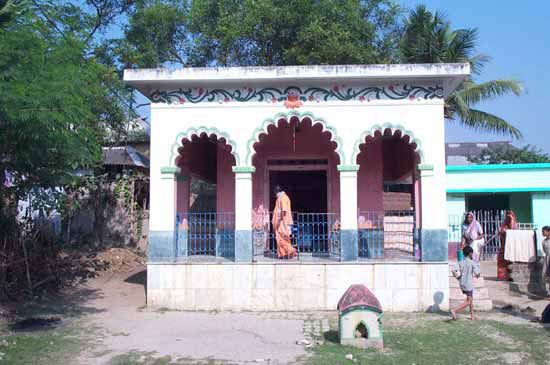 This is the original temple of Radha-Gopinath in the village,
built by Srila B.N. Acharya Maharaj in late 90s.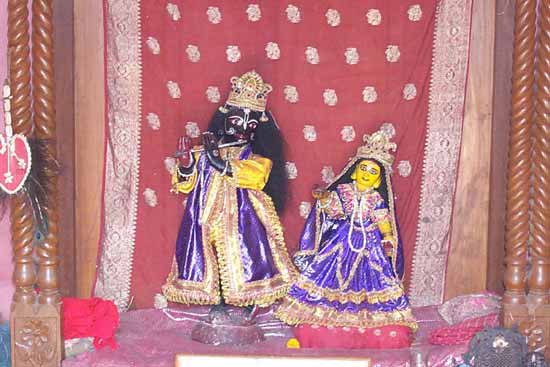 Sri Sri Radha Gopinath, Deities that were actually worshipped
by Virachandra Prabhu's family (son of Sri Nityananda Prabhu)
and are the family Deities of Srila Gurudev.

Photographs taken during the Vyasa Puja celebration.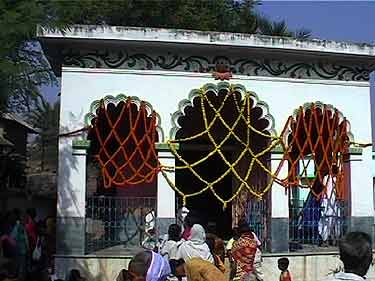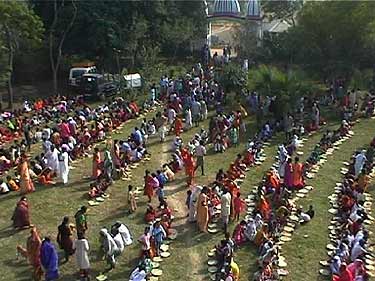 — 2003 —
INAUGURATION YEAR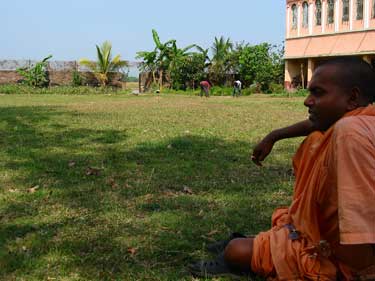 Amazingly, during this one year, Srila Acharya Maharaj
has constructed a temple and a nat mandir from scratch,
turning this clear land into a beautiful temple compound.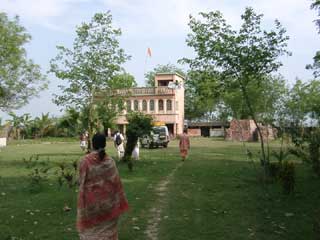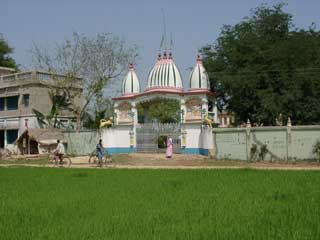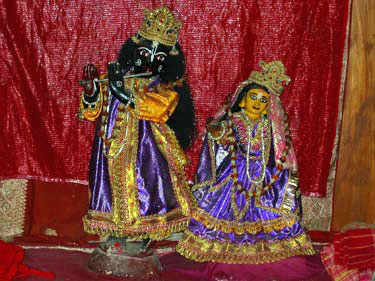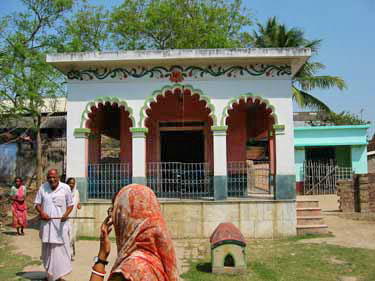 The early stages of construction:

The temple and nat mandir.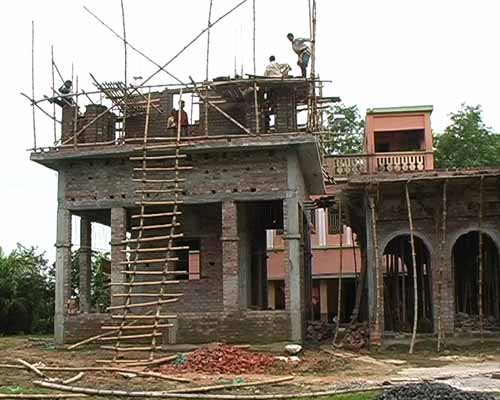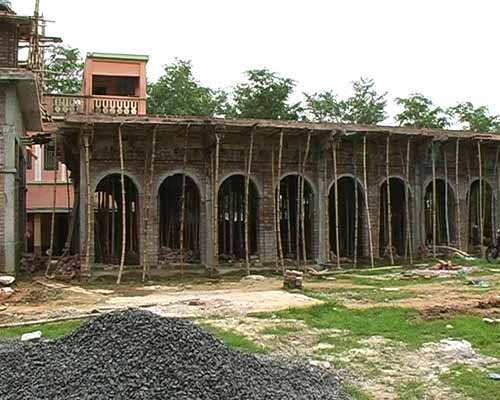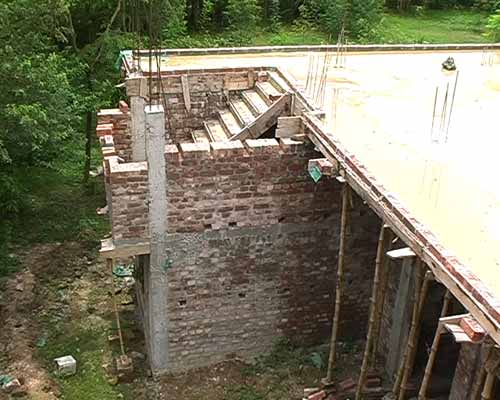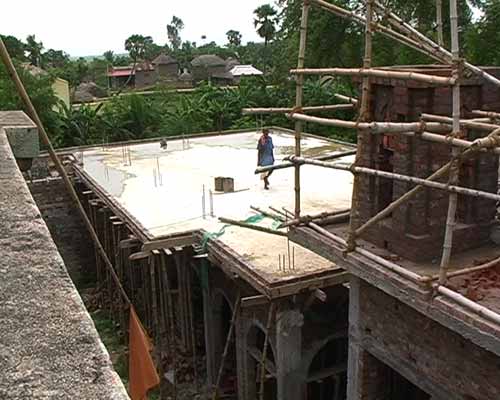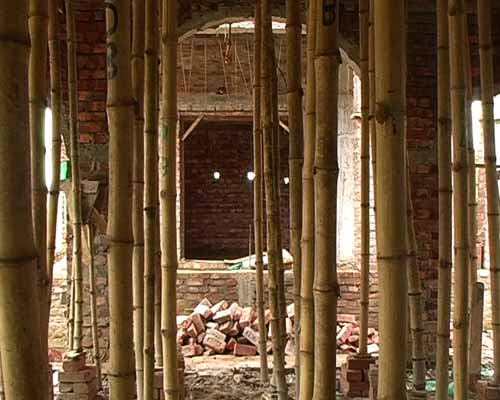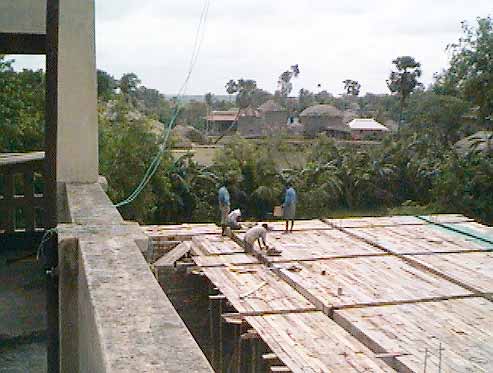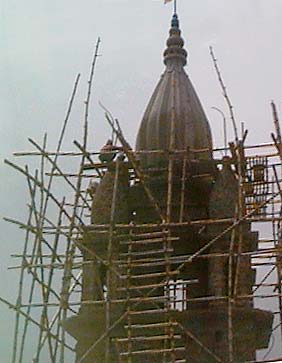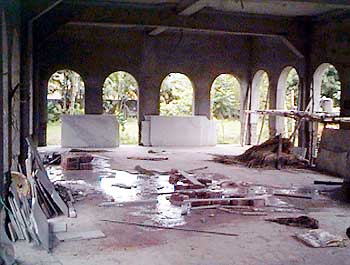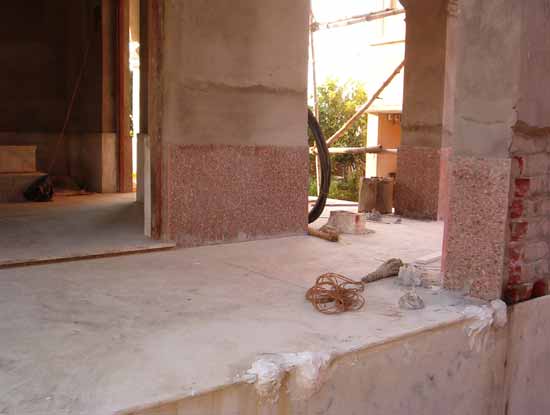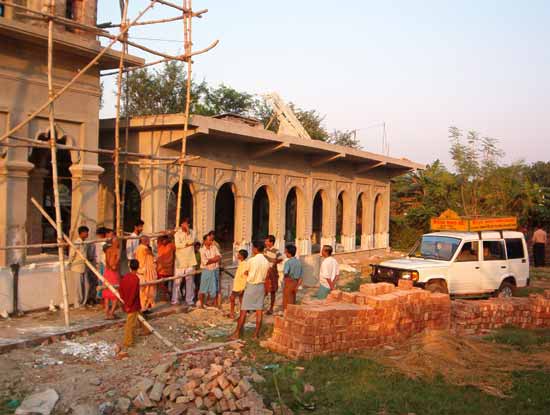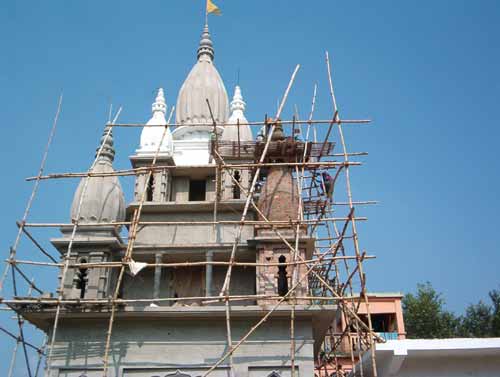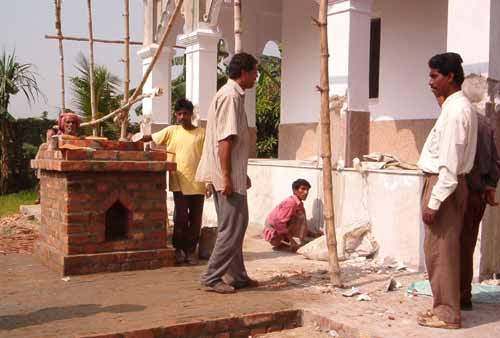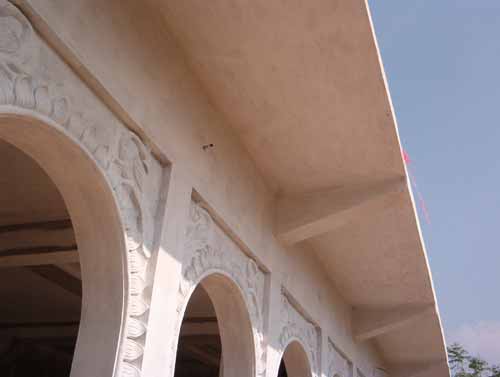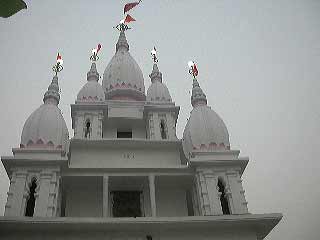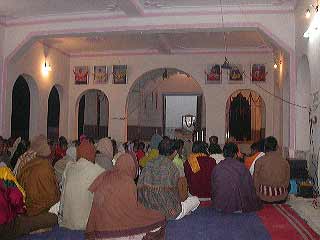 The grand inauguration of the temple.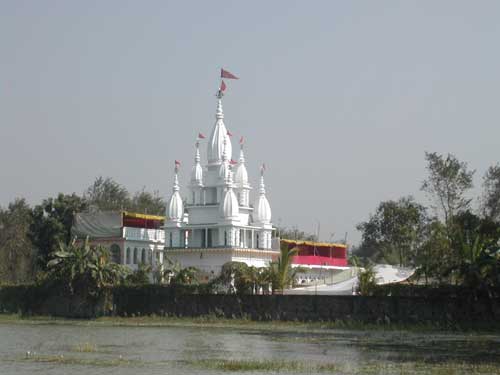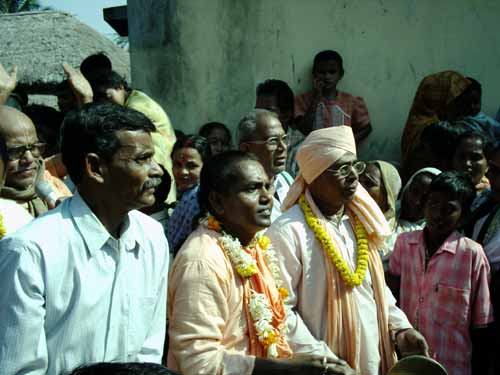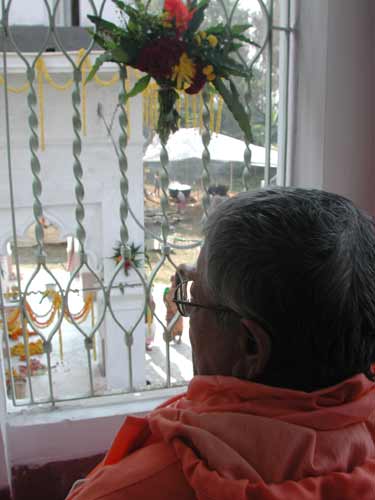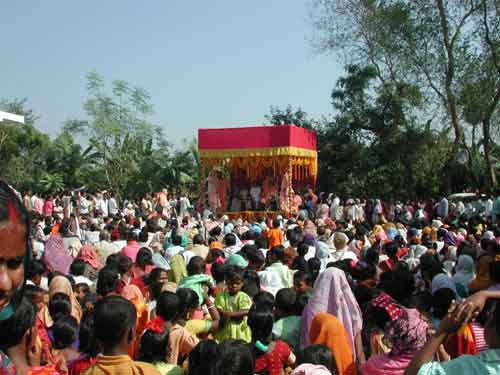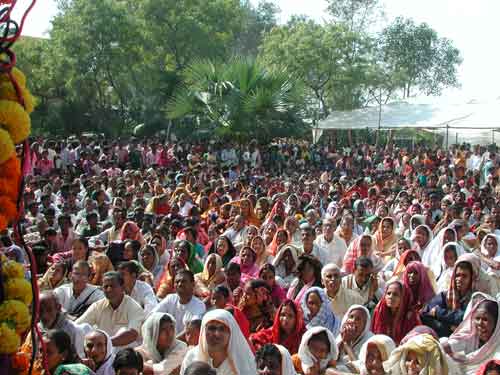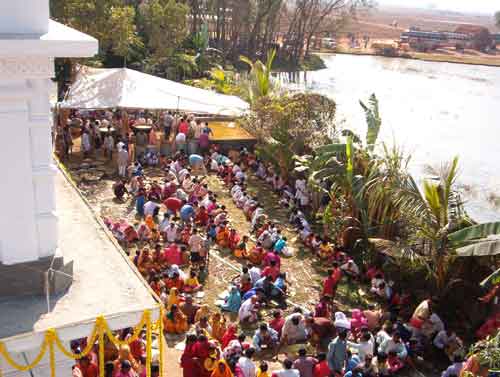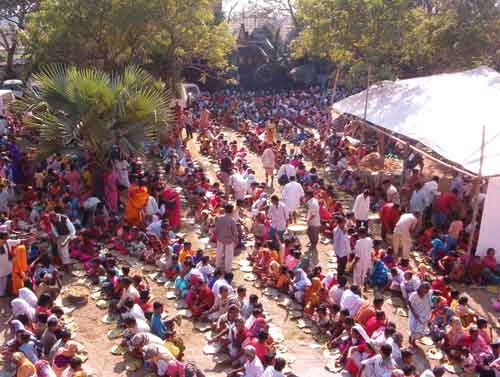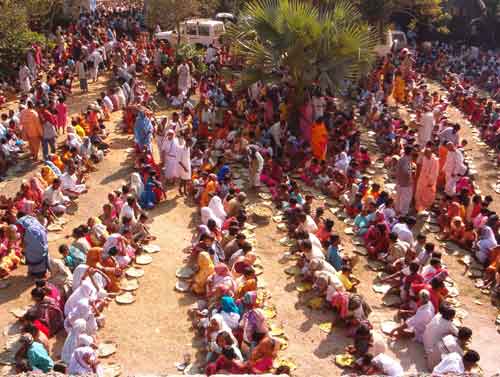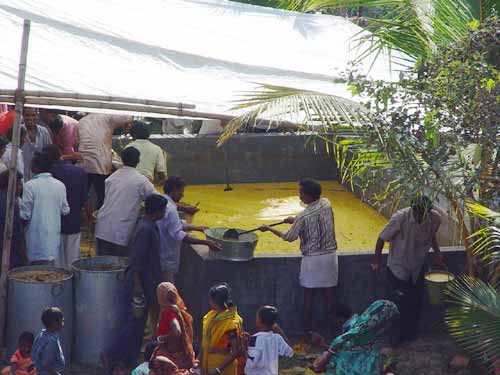 — 2004 —

During this year, the temple marbling was completed and the main pathway paved.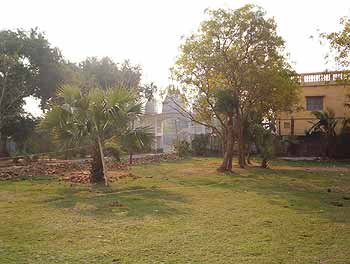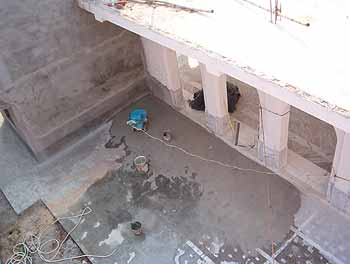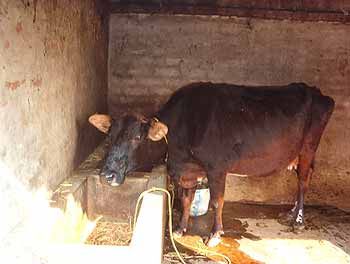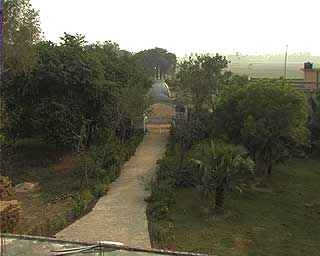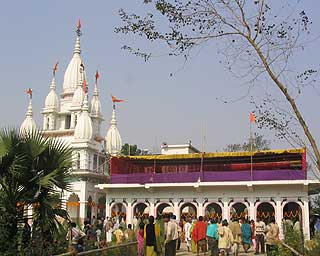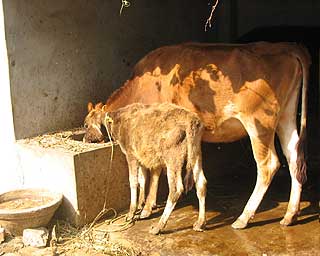 — 2005 —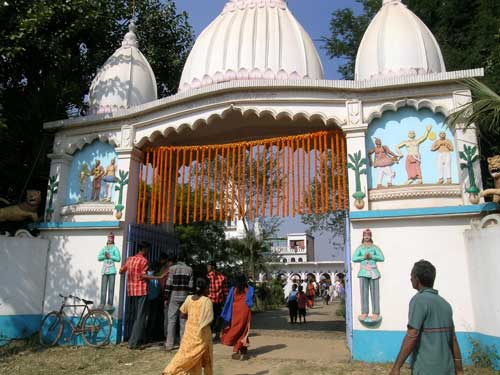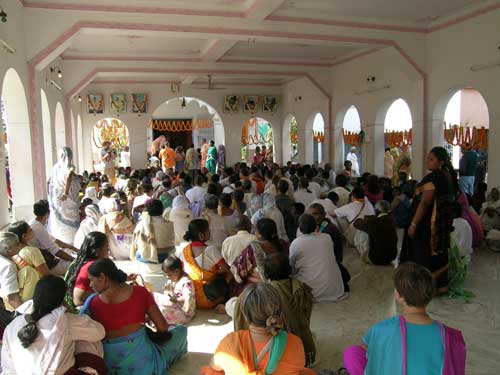 — 2006 —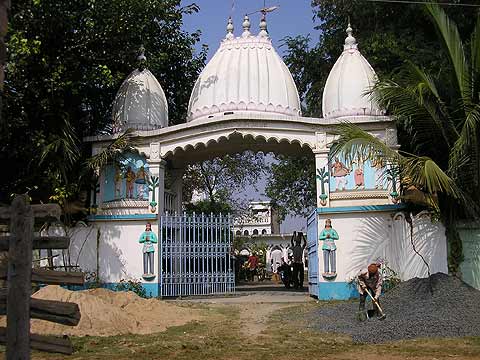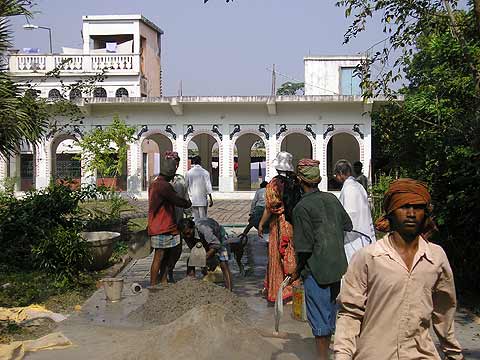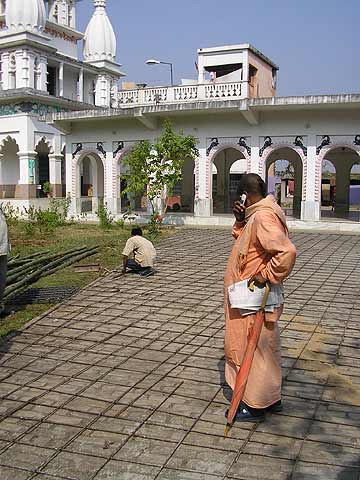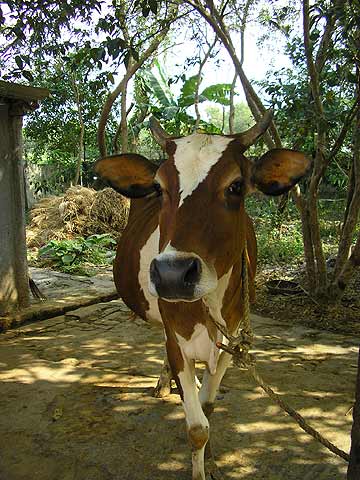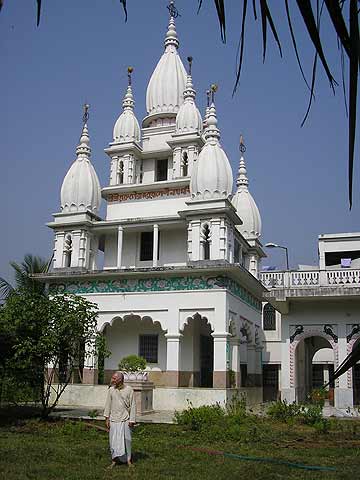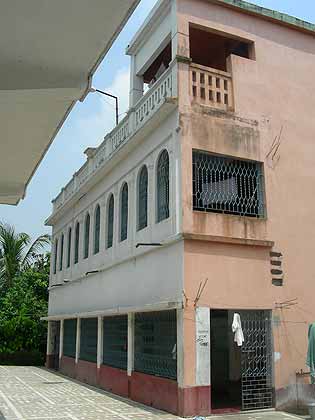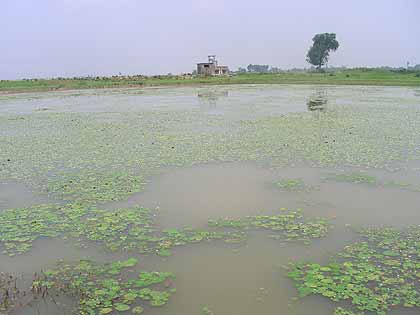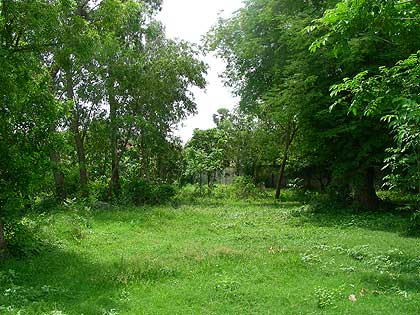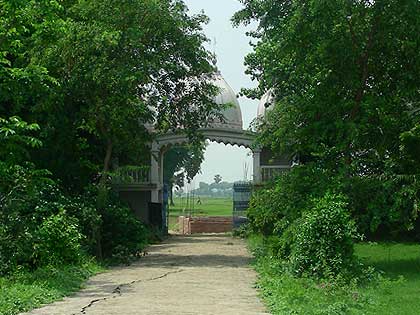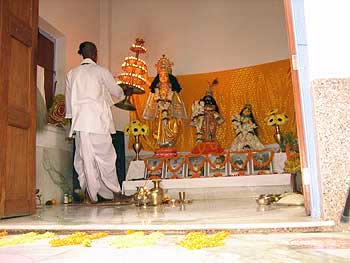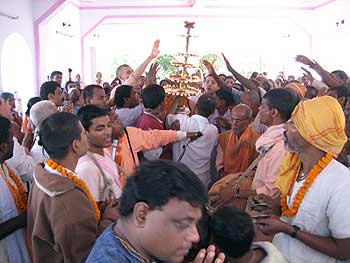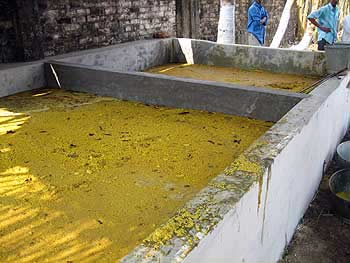 — 2007 —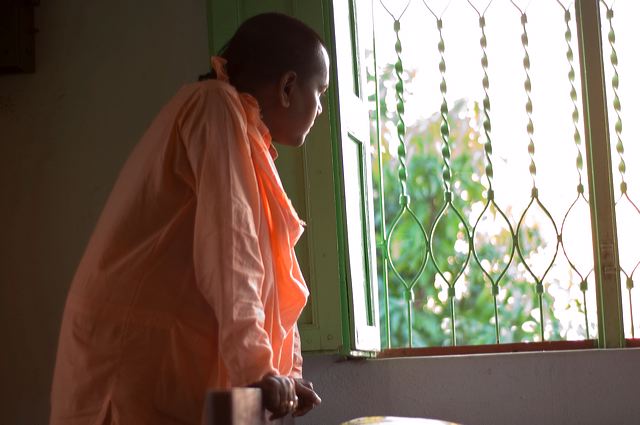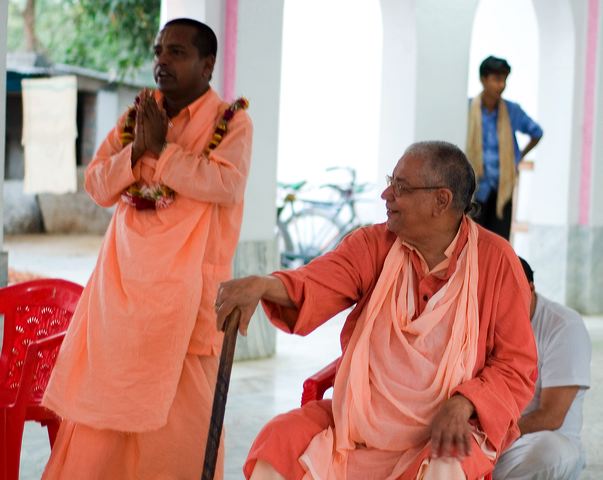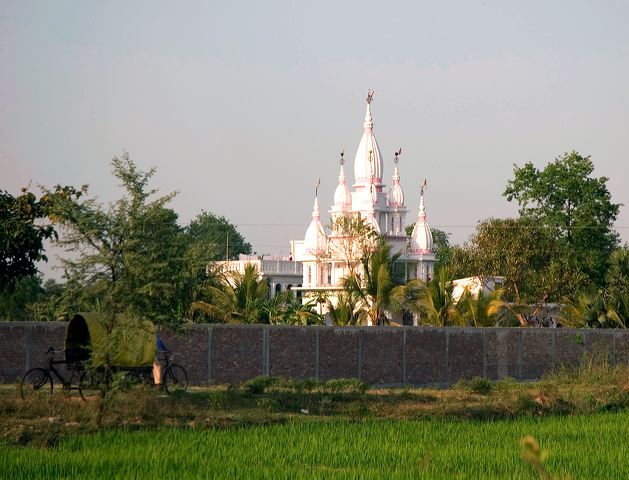 A compound wall built around the temple and Nityananda Sarovar.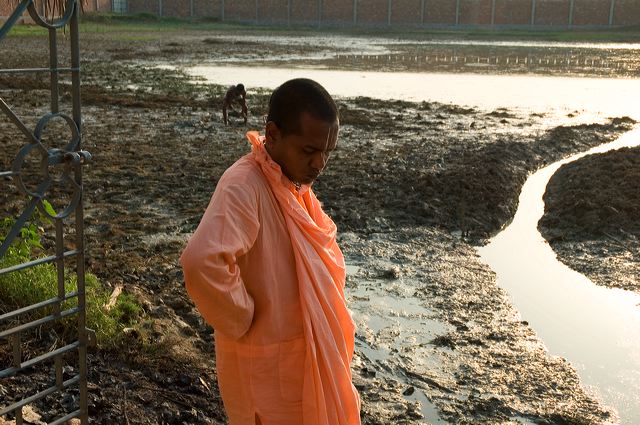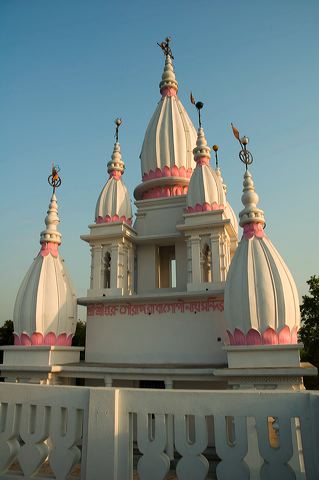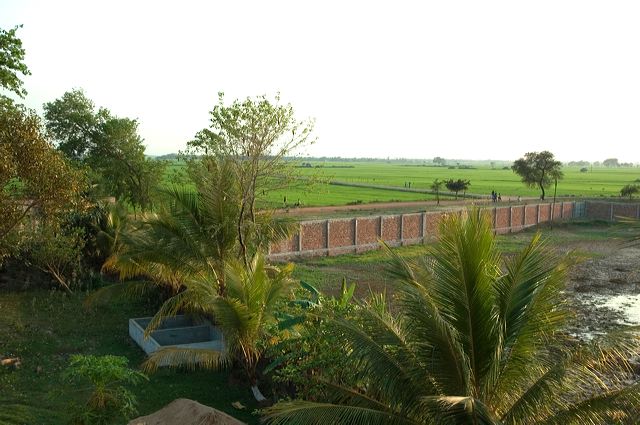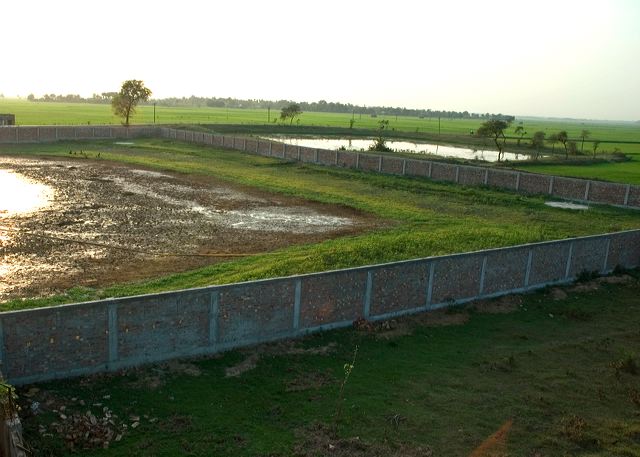 — 2008 —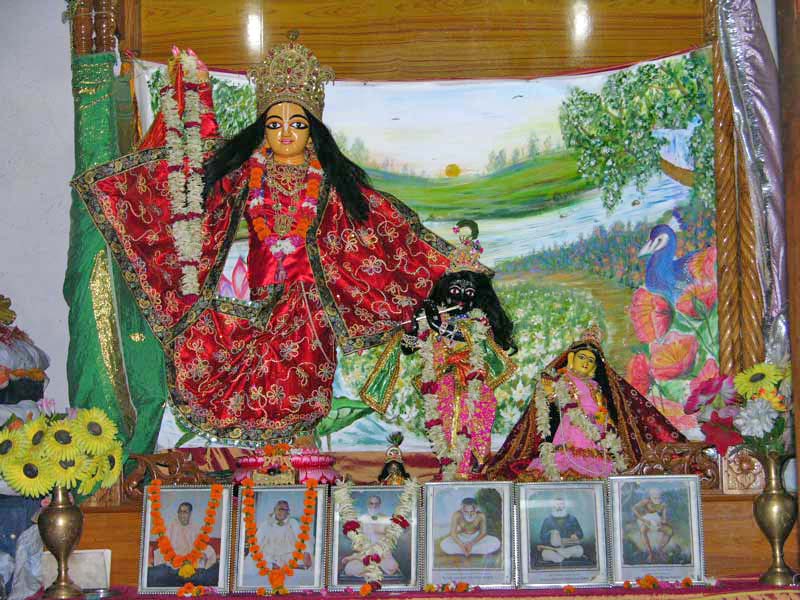 This year completed the temple compound with the construction of Sevak Bhavan.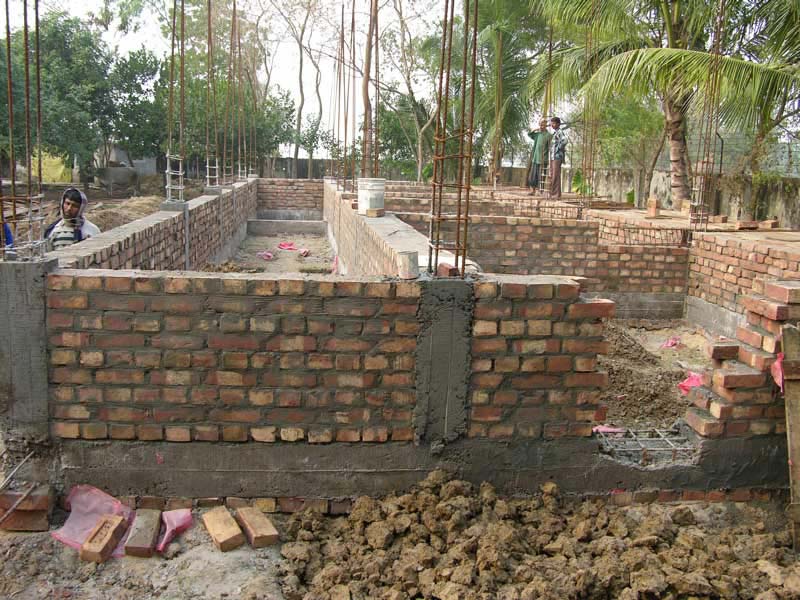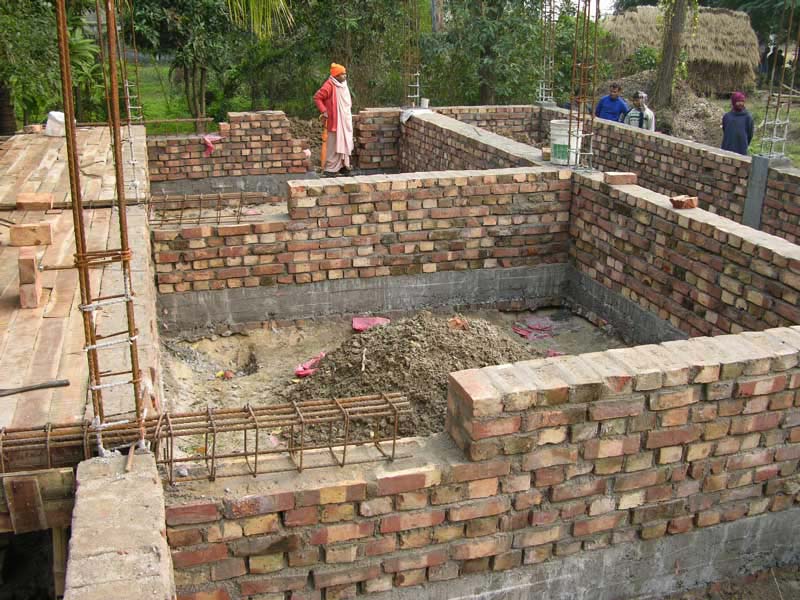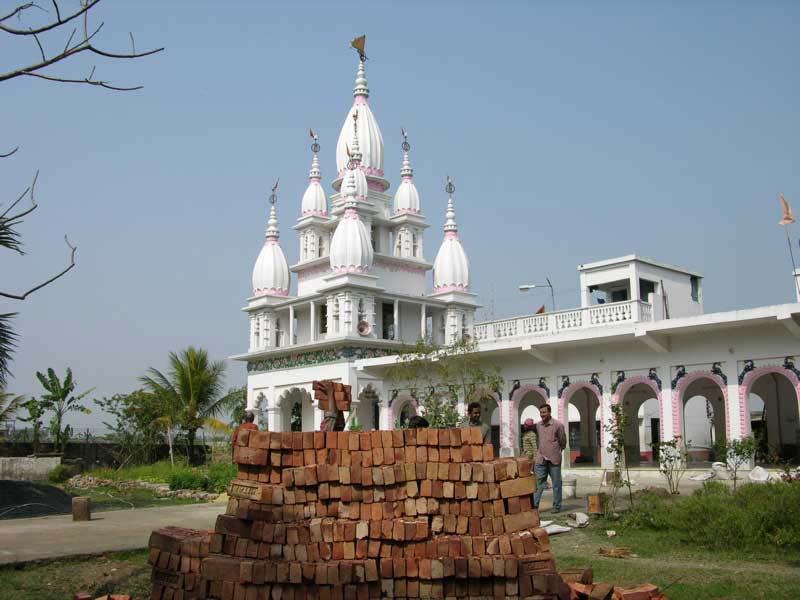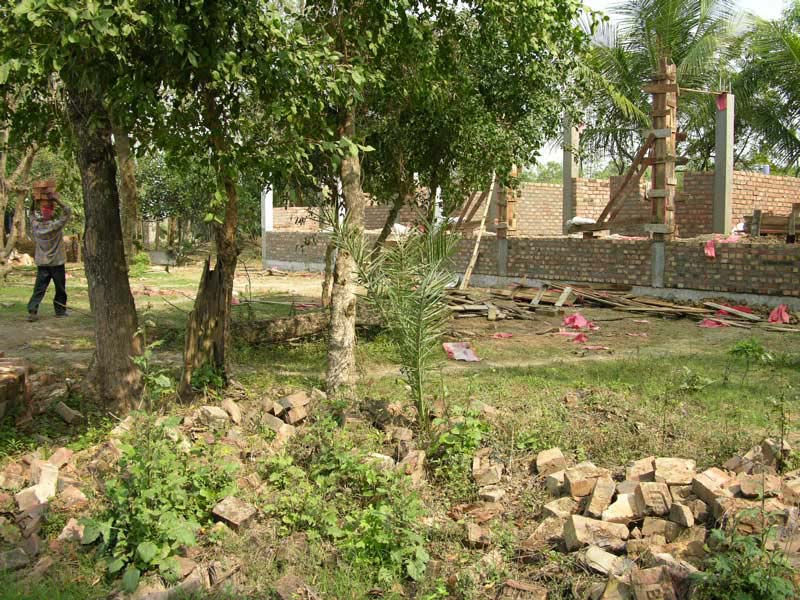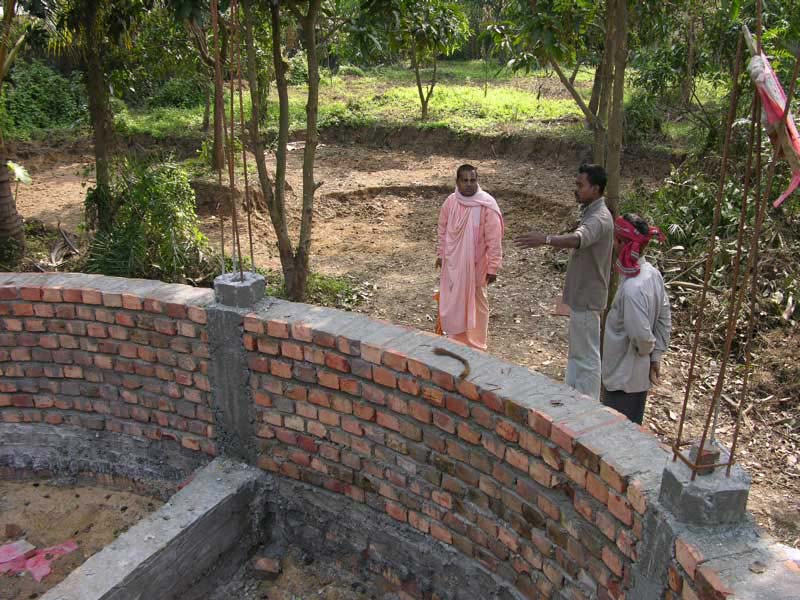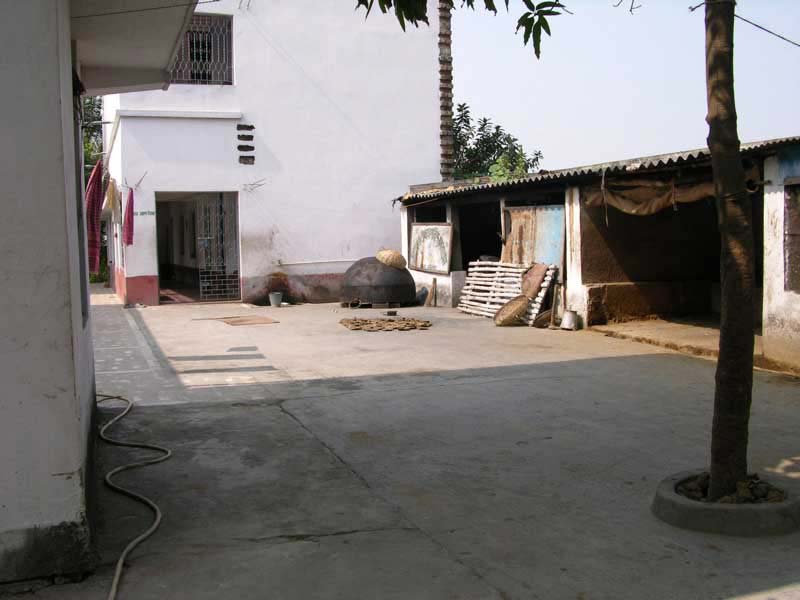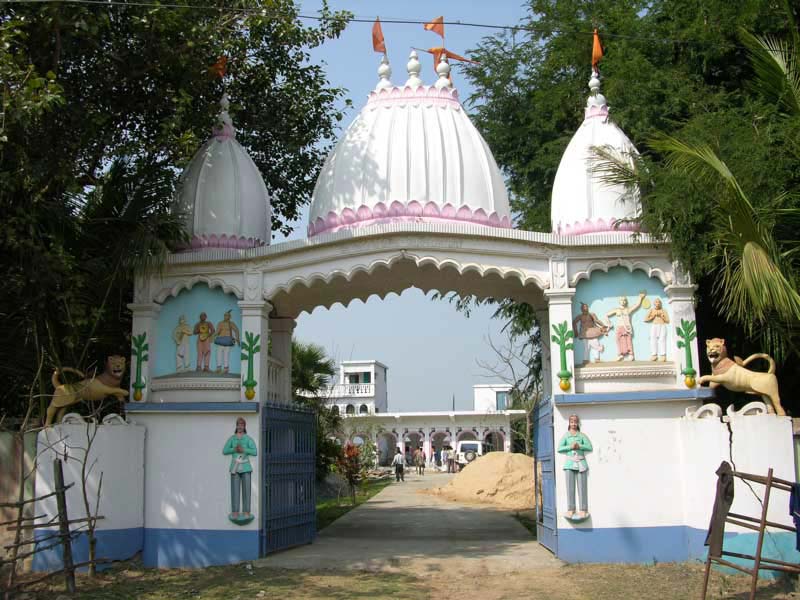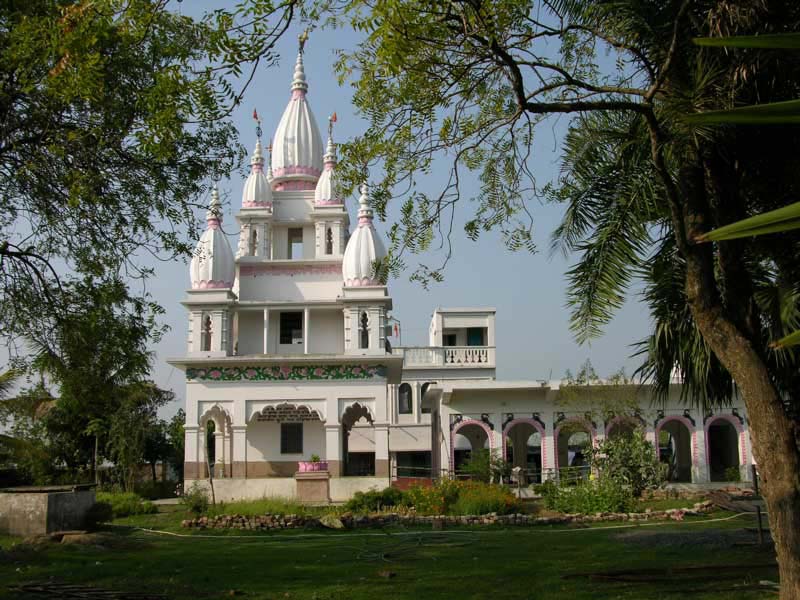 An avocado tree planted by Sripad Nimai Chandra Prabhu.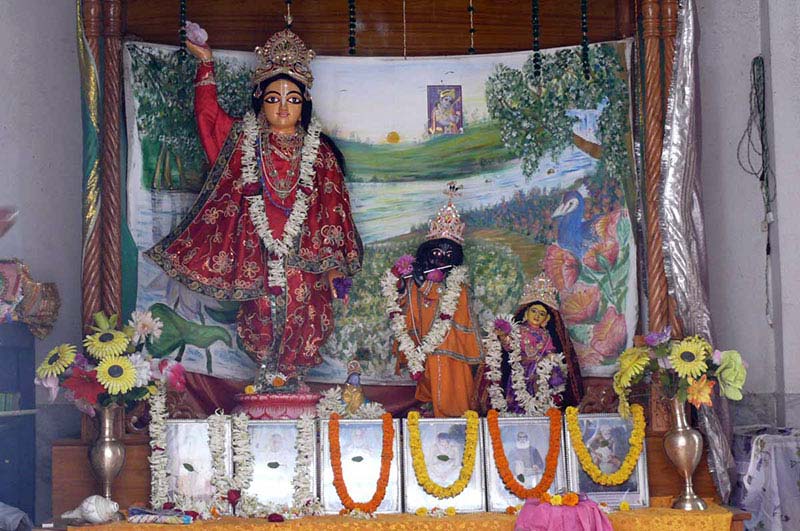 — 2009 —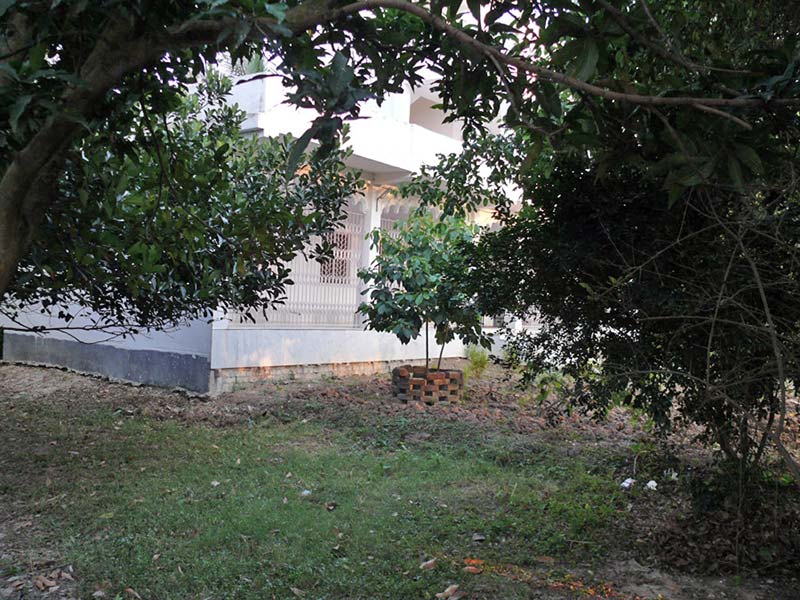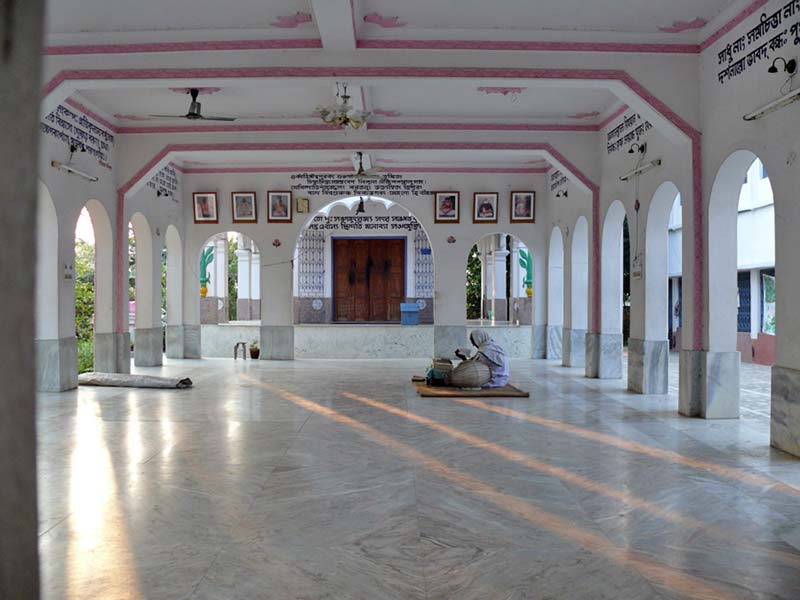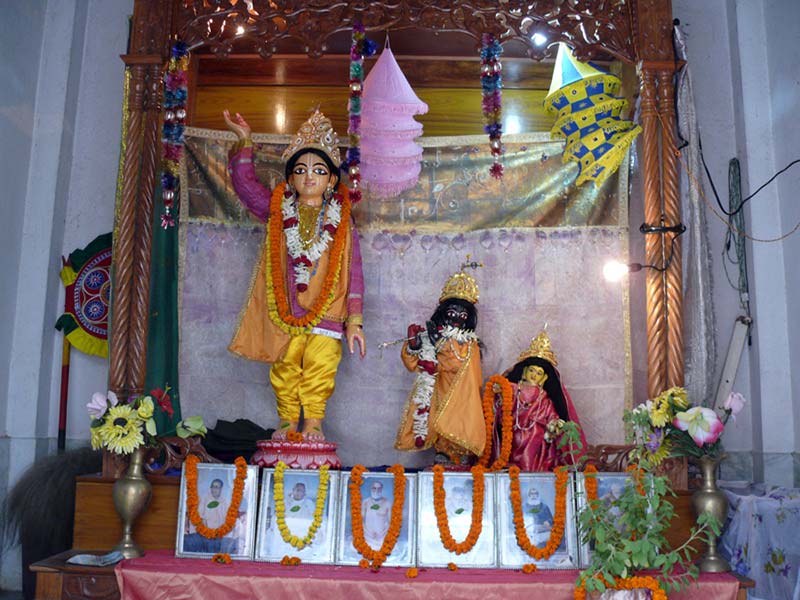 — 2010 —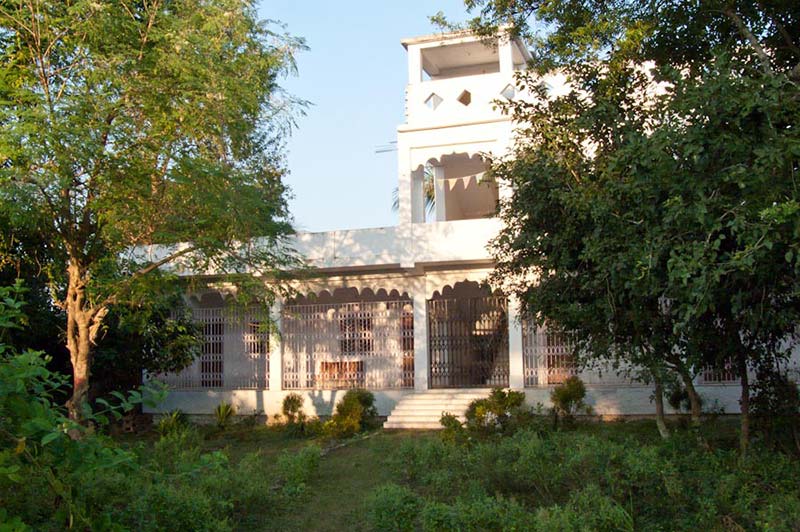 After Srila Gurudev's mother, Sri Tarangini Devi Dasi, affectionately addressed to as Thakur Ma, passed away,
her murti was installed in the first temple of Radha-Gopinath. This small temple functions as her puspa samadhi.
(The temple in the foreground of the photograph is Sri Tulasi mancha.)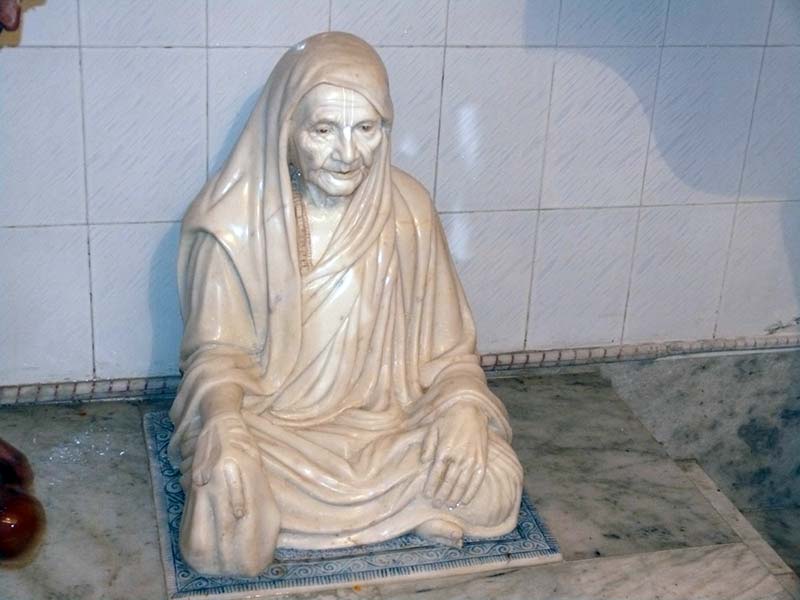 Murti of Sri Tarangini Devi Dasi.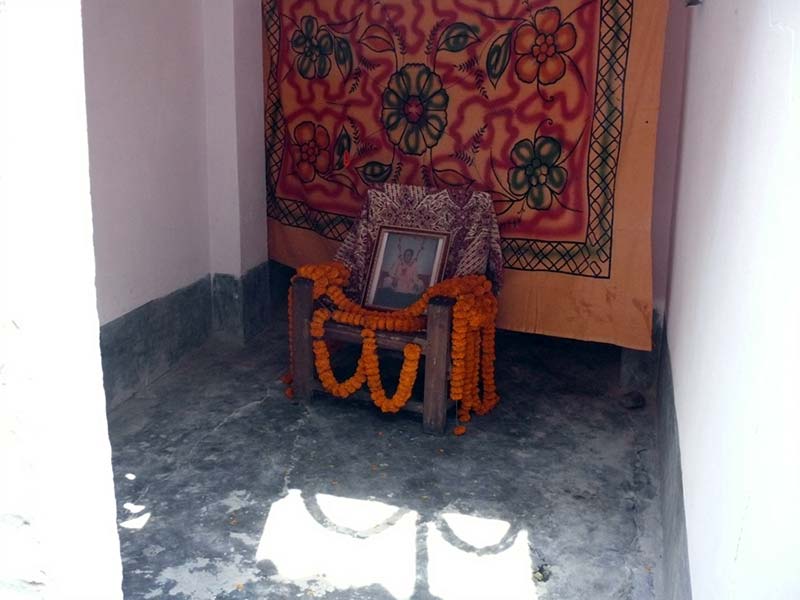 This small room near the puspa samadhi is the very place where Srila Gurudev made his appearance.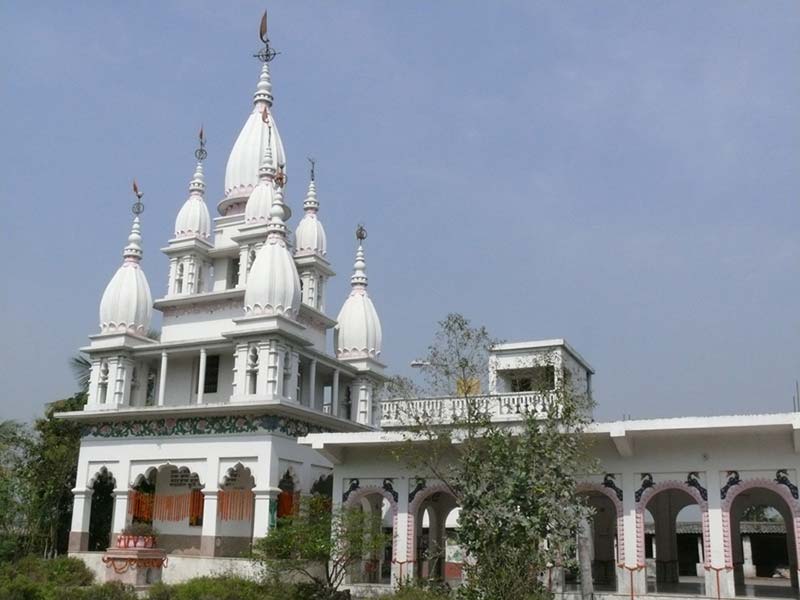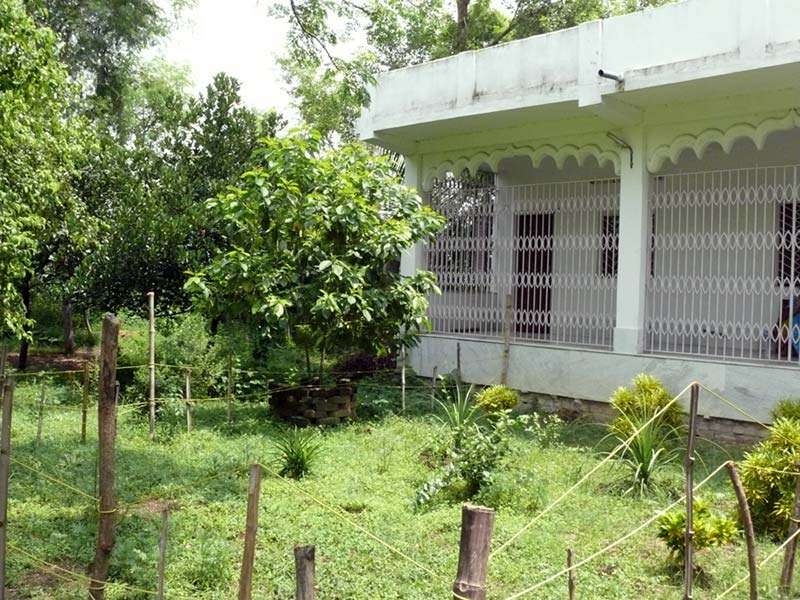 Although avocados do not grow in India, this tree is growing quite happily.