Sri Ekachakra Dham: Varaha Dvadasi
Noon, 31 January 2015

As the day unfolds, a few hundred devotees arrive at the Math, and are just in time for the noon arati and prasad seva.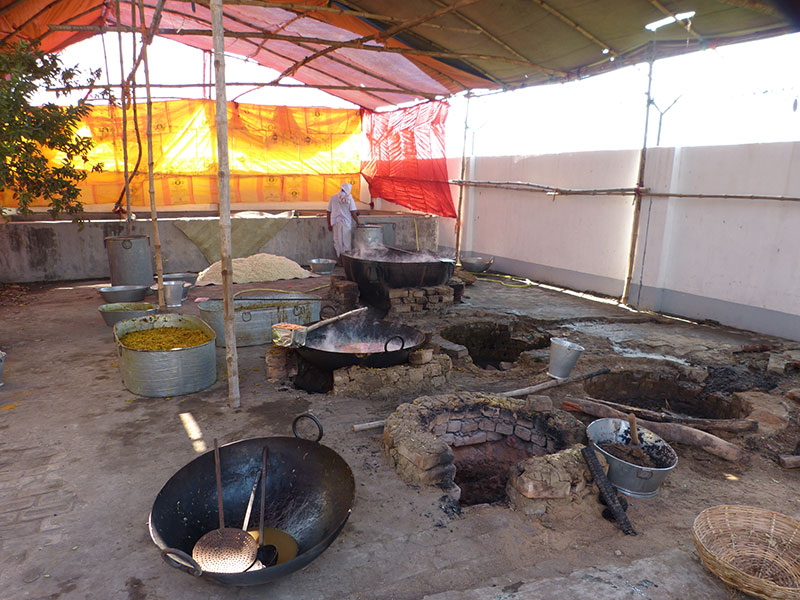 Five huge pits for cooking pots and several concrete tubs in the background to fill up with prasadam.

In the meantime, the noon arati starts with bhog arati.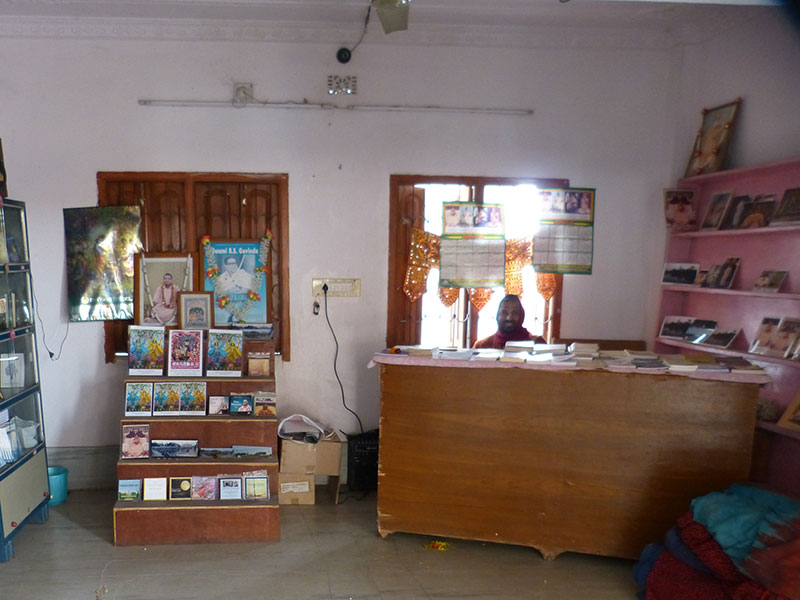 Swarupananda Prabhu Brahmachari is doing the book room service.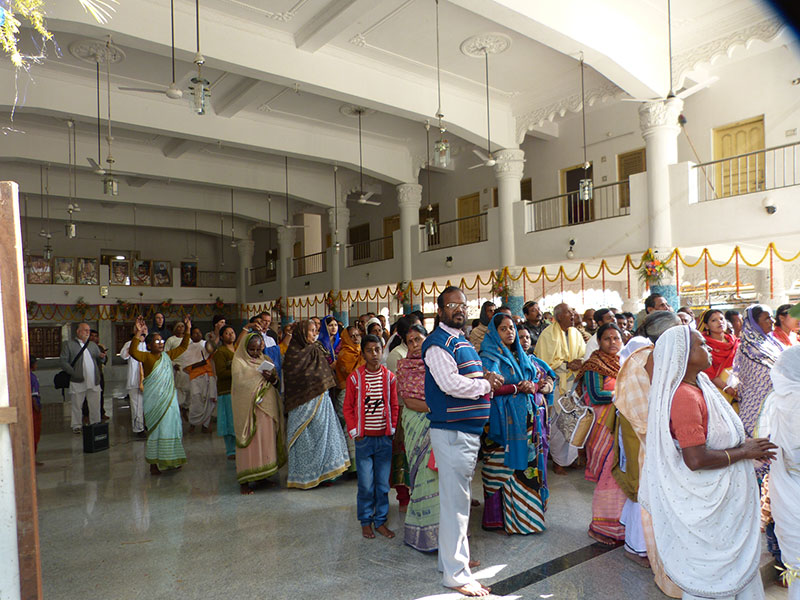 After the arati, the devotees and guests line up in the yard for prasad seva.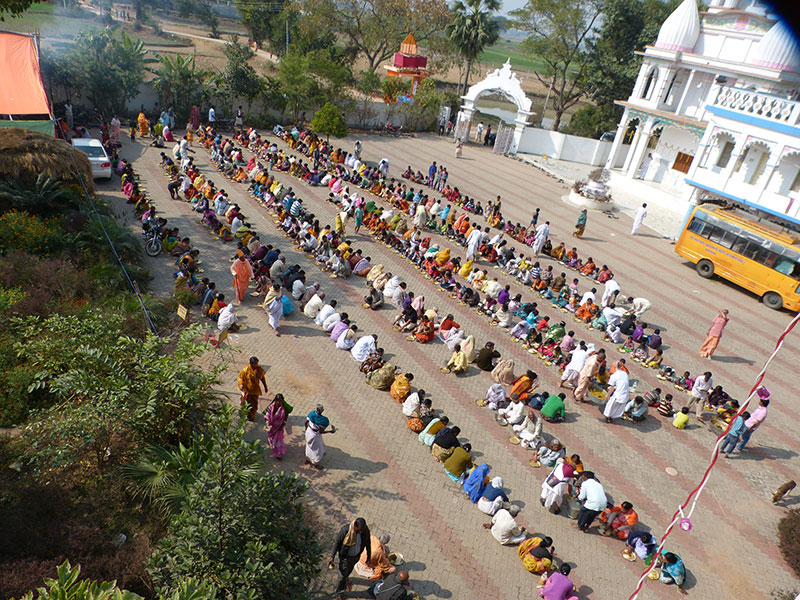 His Divine Grace Srila Bhakti Nirmal Acharya Maharaj supervising and directing the prasad distribution
that lasted for a few hours.