Preaching Programmes
14-17 February 2015

A few days after the village preaching, His Divine Grace Srila B.N. Acharya Maharaj sets on another four-day preaching trip to nourish the devotees, invite everyone to join the oncoming Sri Nabadwip Dham parikrama, and to collect some bhog for the festival. Below are photographs capturing the main activities of His Divine Grace and his preaching party during the trip.
DAY ONE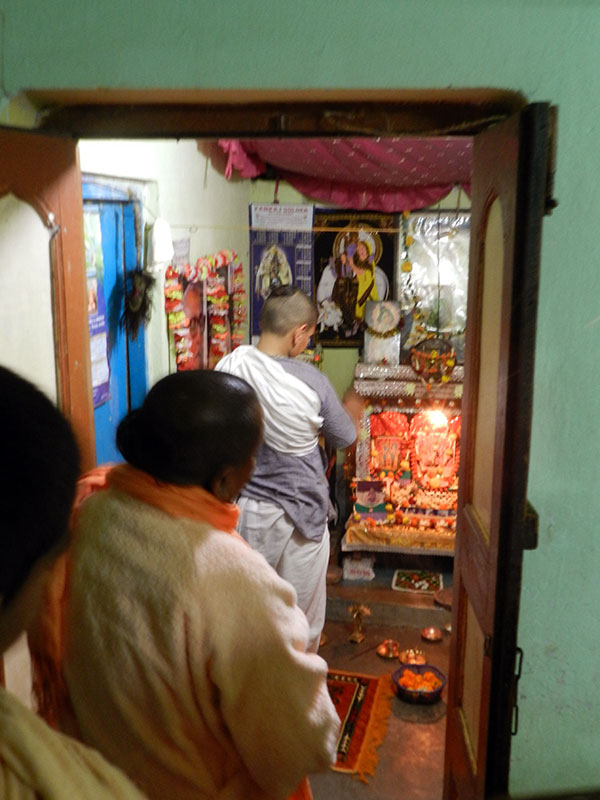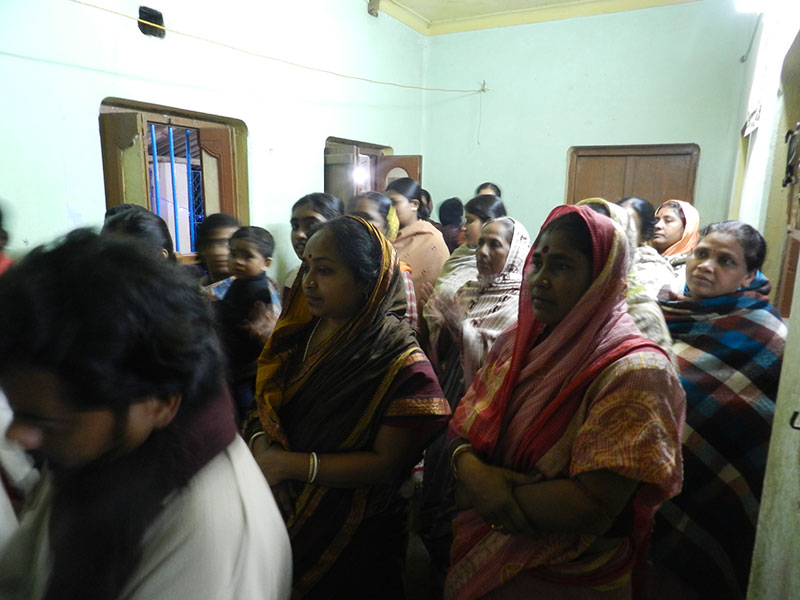 Tulasi Parikrama.
DAY TWO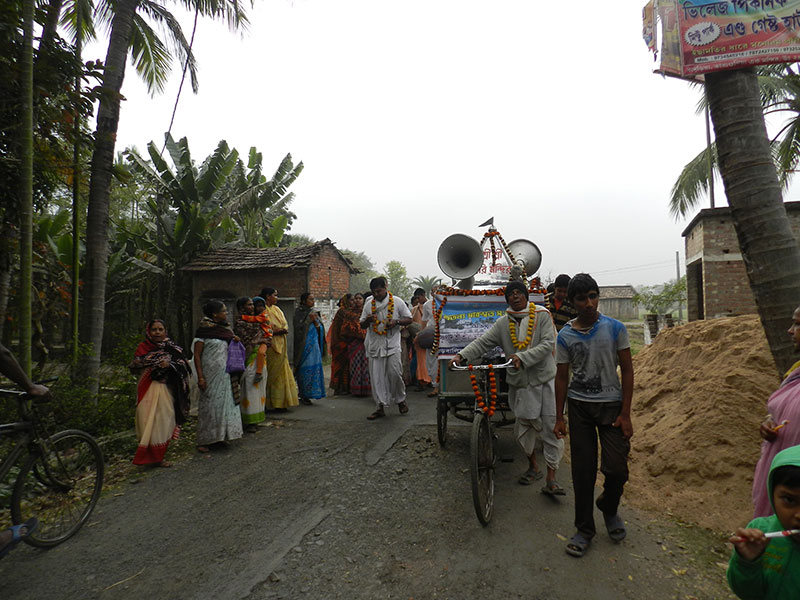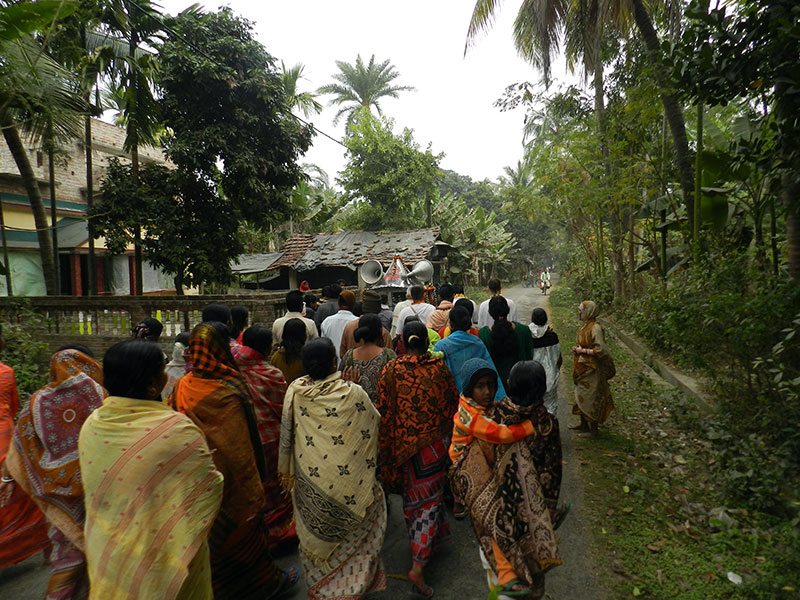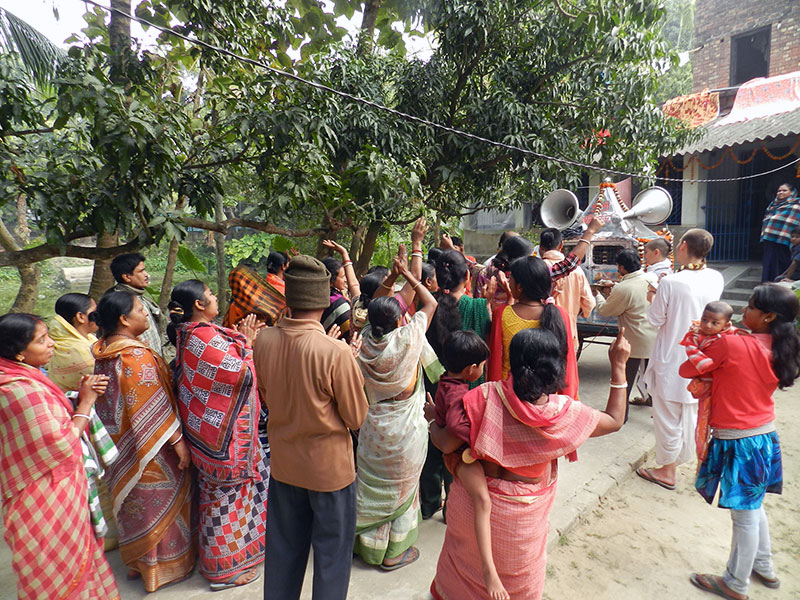 Daughter-in-law of the host of the house is taking Harinam initiation.

In the background: Meena Devi Dasi, the affectionate and humble host at whose house His Diving Grace
and the devotees spent two of the three nights.

After the well-attended programme, His Divine Grace spent some time with the devotees.
In the picture: giving a new kanti-mala to a devotee.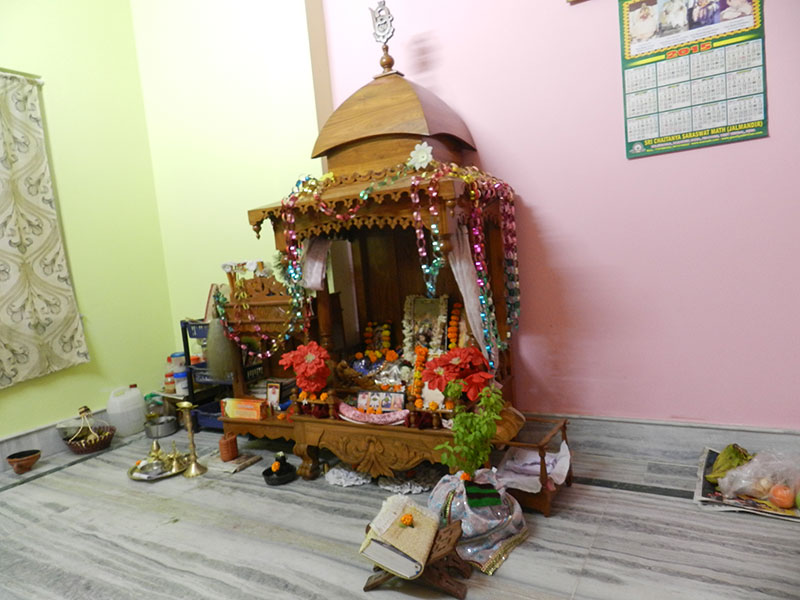 The spacious prayer room at the house.

The house outside.

In the evening, the party went out to another house for the programme.

His Divine Grace happily invites everyone to join the parikrama.
DAY THREE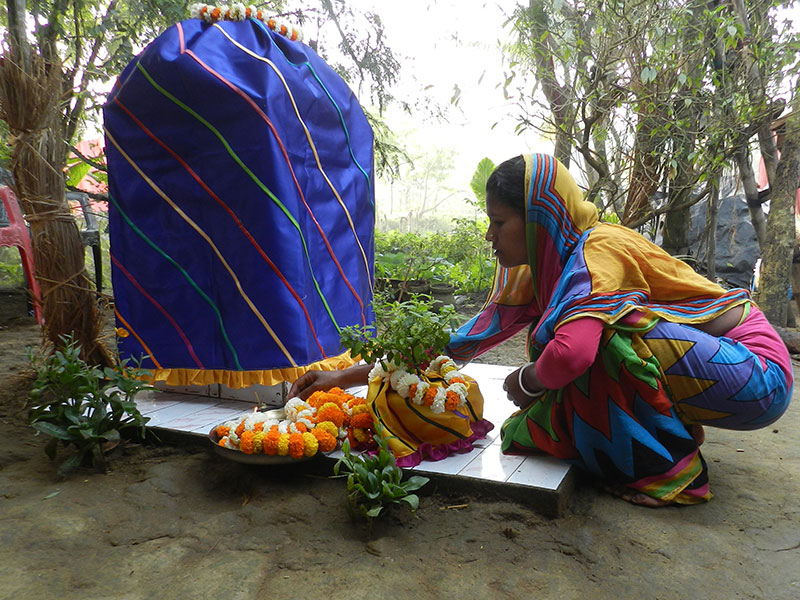 Above and below: the hosts of the programme.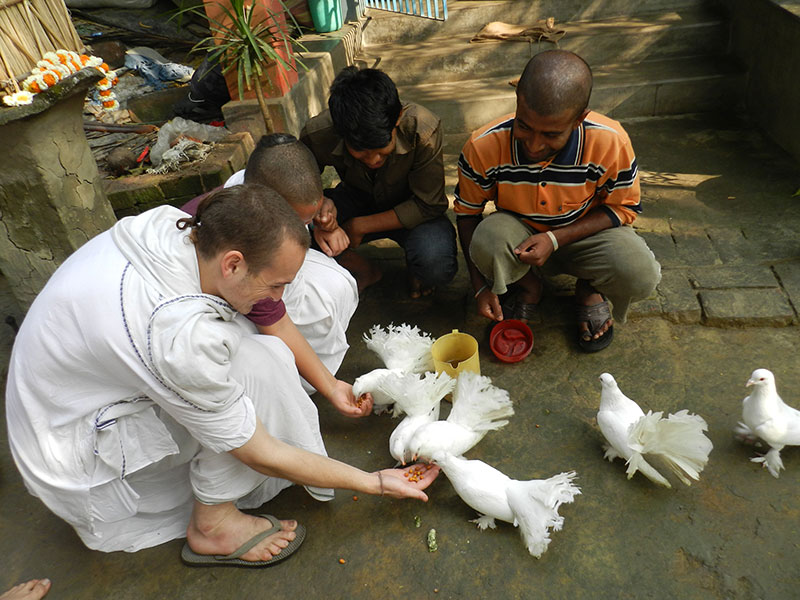 Ramananda Prabhu and Sankar Mohan Prabhu feed the pigeons that are bred in the adjacent house.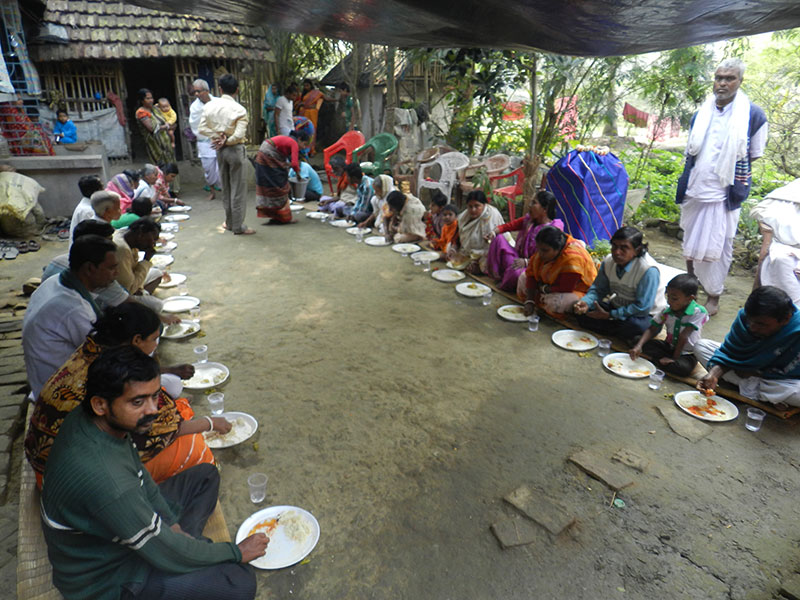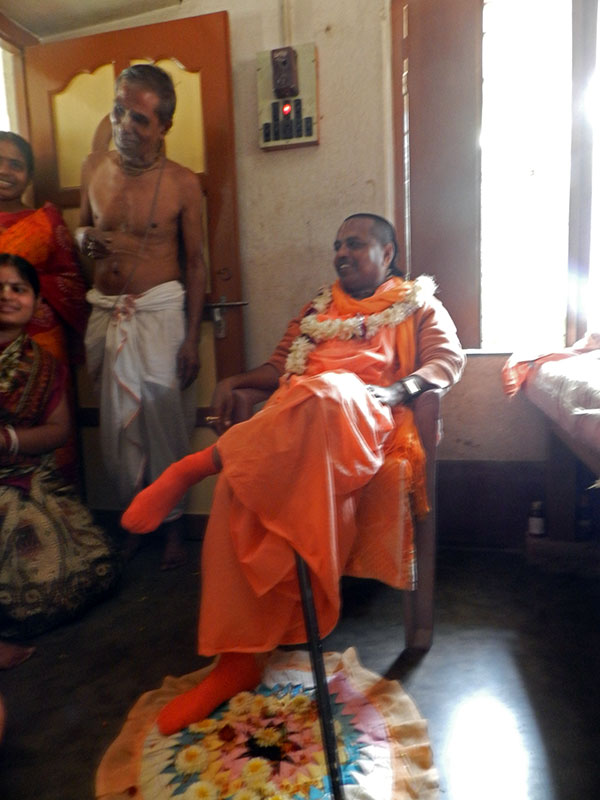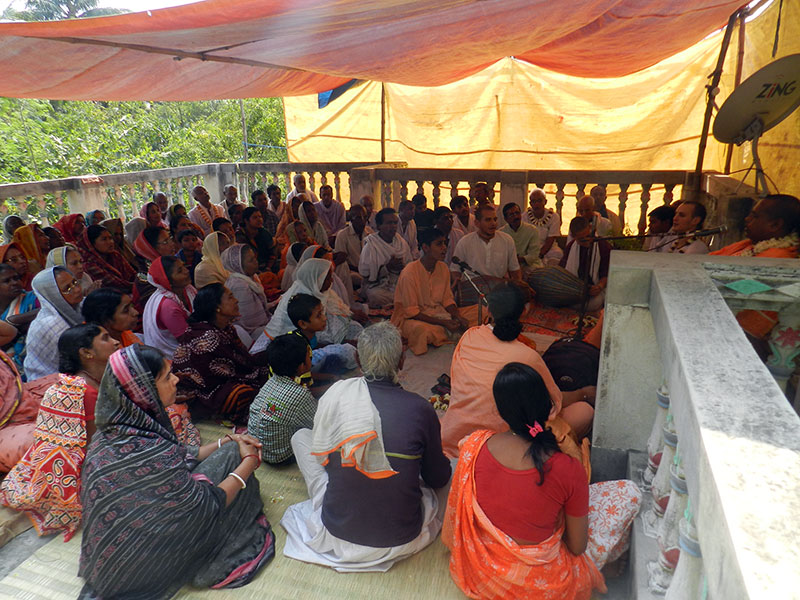 During the last day, many devotees donated vegetables and rice to the Math.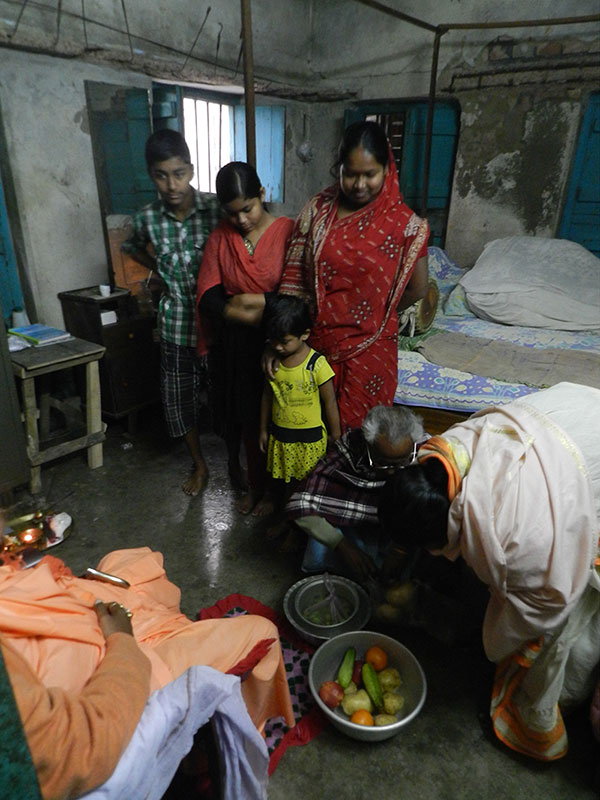 DAY FOUR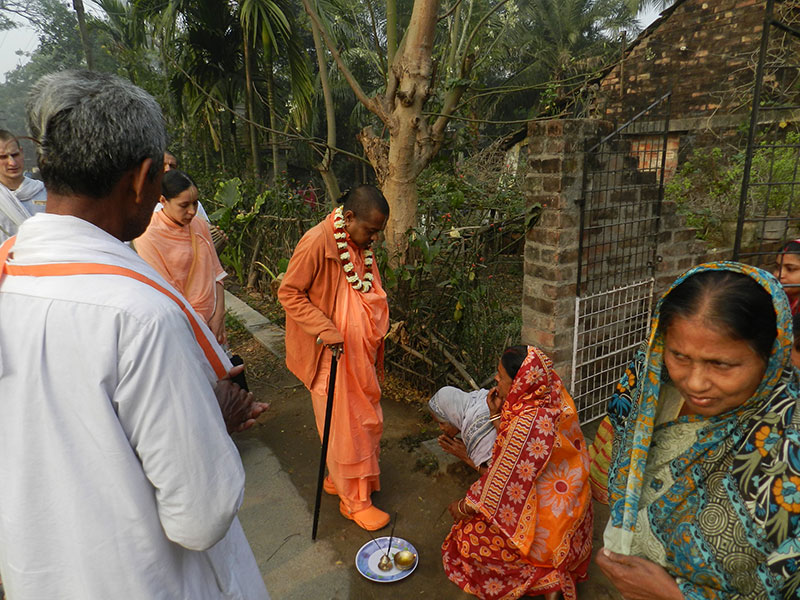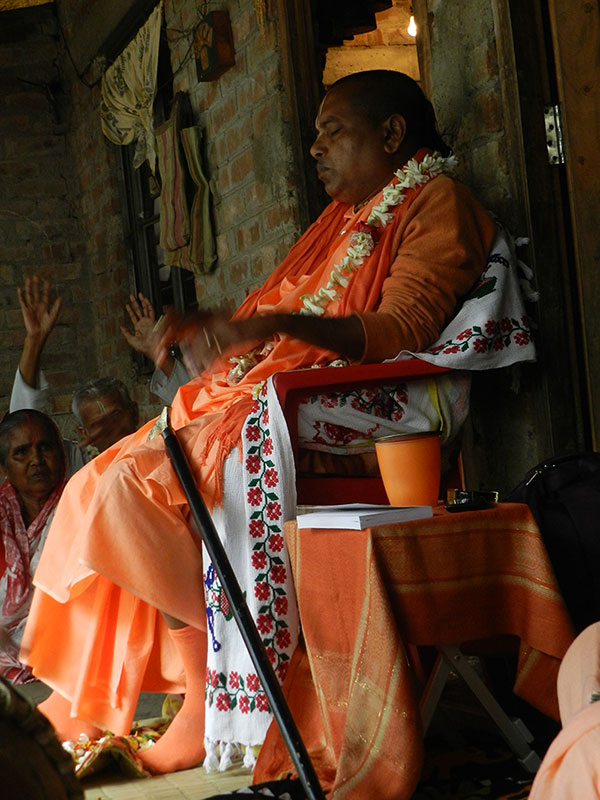 The devotees making luchis, or puris.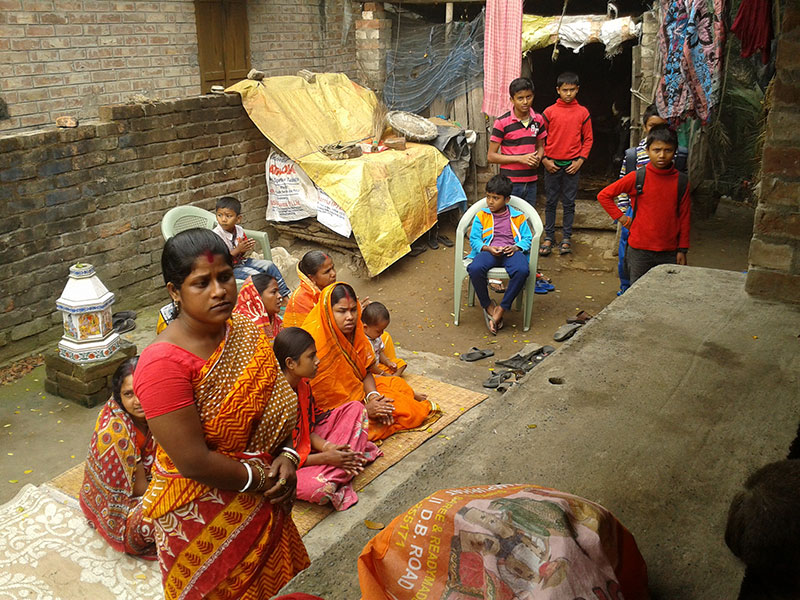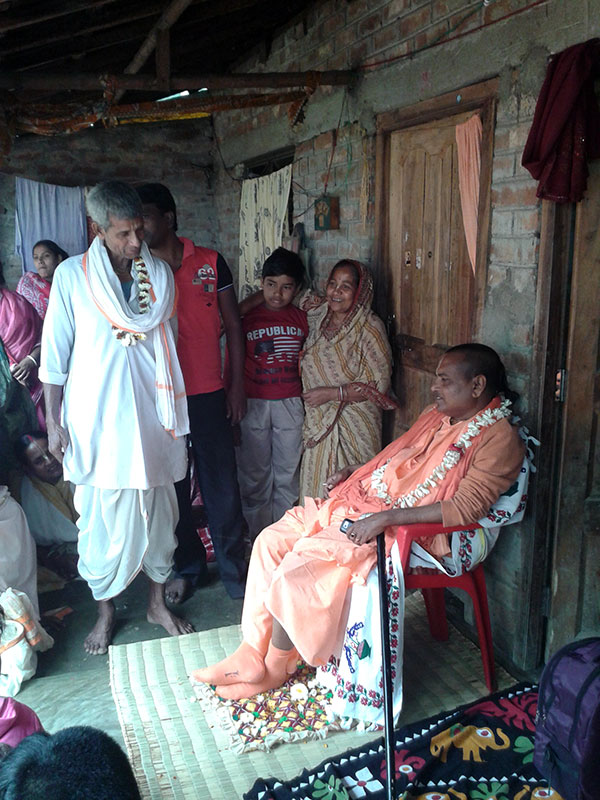 Meena Devi Dasi talking to His Divine Grace before the party leaves
for the last programme before returning to Nabadwip.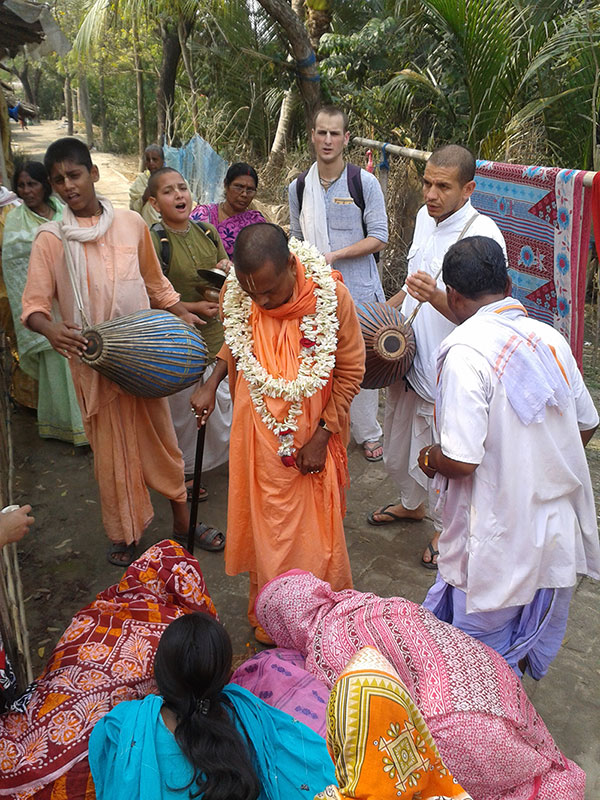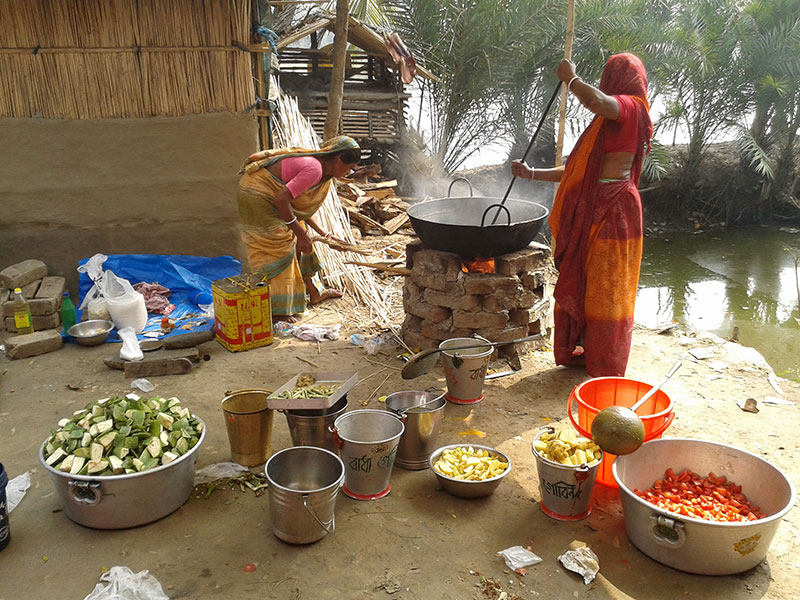 In the meantime, the preparations in Sri Nabadwip Dham are at full swing: wood, bhog, pandals
on the roofs and Govinda Kunda are being prepared for the festival that is likely to attract
the highest number of pilgrims as of yet.