Sri Nabadwip Dham: The Festival Is Coming
26-27 February 2015

The flood of arrivals has subsided and now the central Sri Chaitanya Saraswat Math at Sri Nabadwip Math is swarming with devotees and guests from all over the world and India. The programmes and aratis are all well-attended, joyful and smooth, and everyone is eagerly awaiting the first day of the parikrama.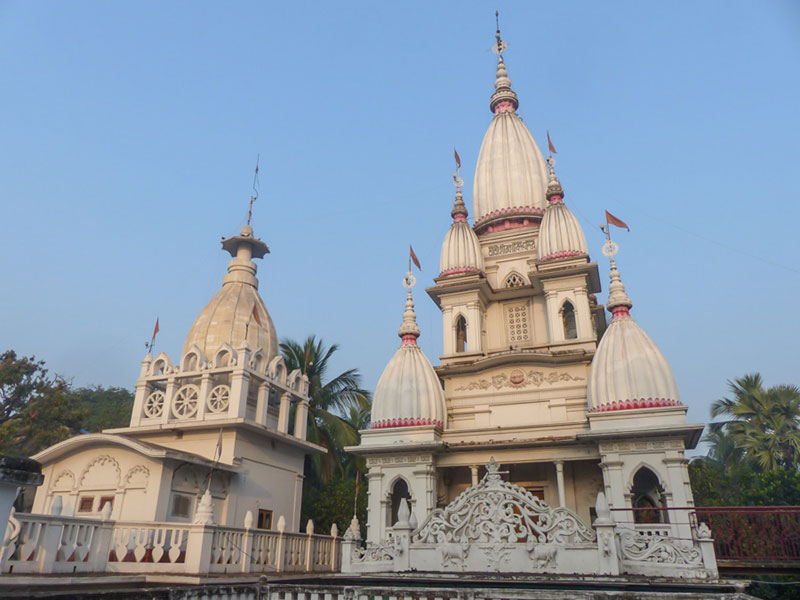 The holy domes of Srila B.R. Sridhar Dev-Goswami Maharaj's Union In Separation samadhi mandir and
the main Sri Sri Gupta Govardhan temple of Sri Sri Guru Gauranga Gandharva Govinda Sundar Jiu

The lights have been fitted on all main buildings of the Math.

The first programme in the large pandal at Sri Govinda Kunda.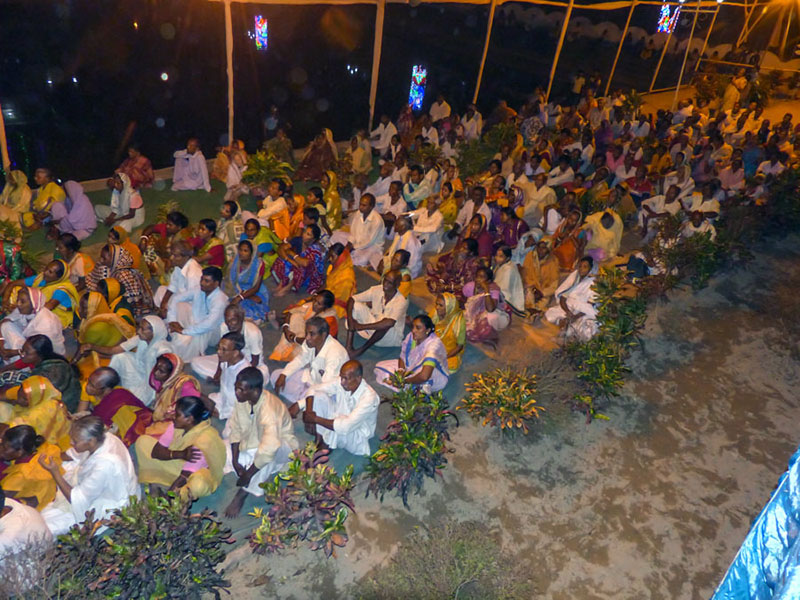 His Divine Grace Srila Bhakti Sundar Govinda Dev-Goswami Maharaj's murti.

His Divine Grace Srila B.N. Acharya Maharaj starting the morning parikrama around the temples.

Sriman Mahaprabhu sporting in the temple of Sri Giriraj.

After the parikrama, His Divine Grace mercifully took the Western devotees to the museum where he spoke
in English, offering relief to those who do not know Bengali.

A testimony to the international nature of the festival: in the picture are devotees from India, Colombia,
the UK, Hongkong, Mexico, and the USA.

The Spanish-speaking devotees grouped together to hear the translation.