Sri Nrisimha Chaturdasi
Sri Nabadwip Dham, 3 May 2015

MORNING INITIATIONS

Seven devotees from the Hoogly district, brought to the lotus feet of Sri Gurudev by Ashok Prabhu,
received initiation from His Divine Grace Om Vishnupad Srila Bhakti Nirmal Acharya Maharaj.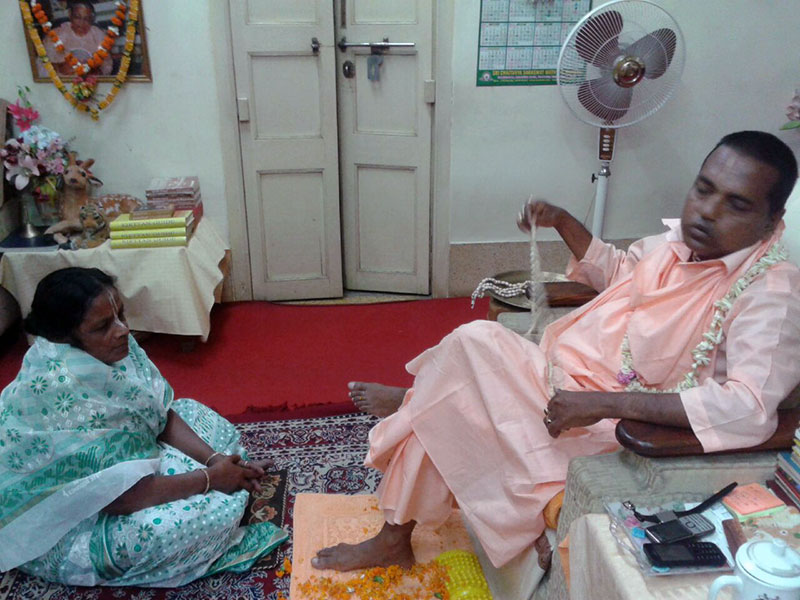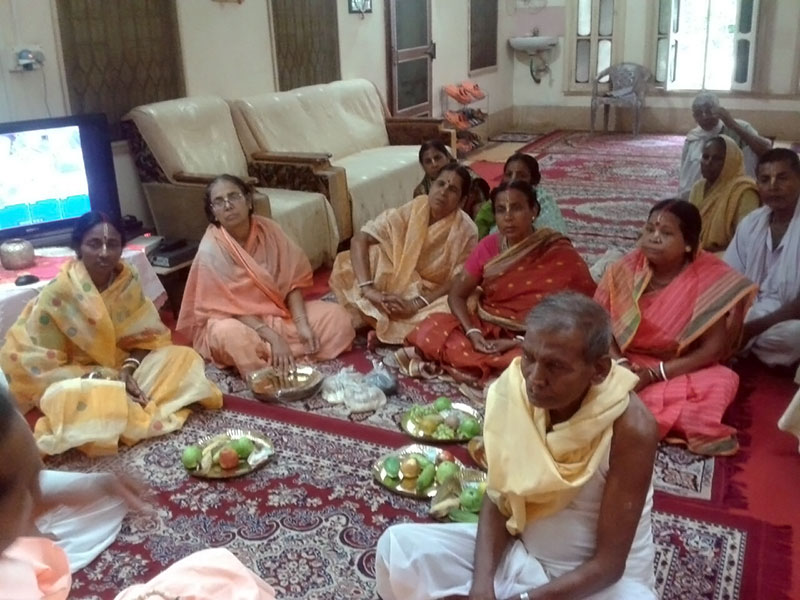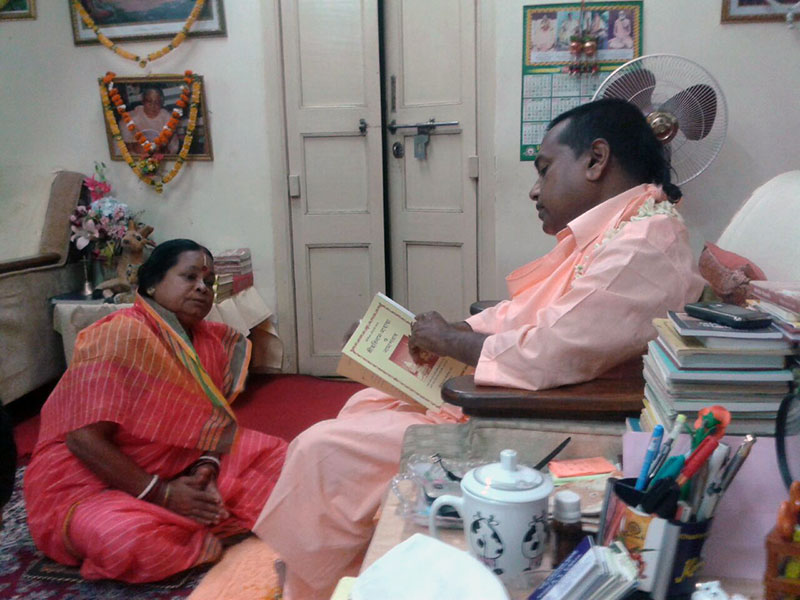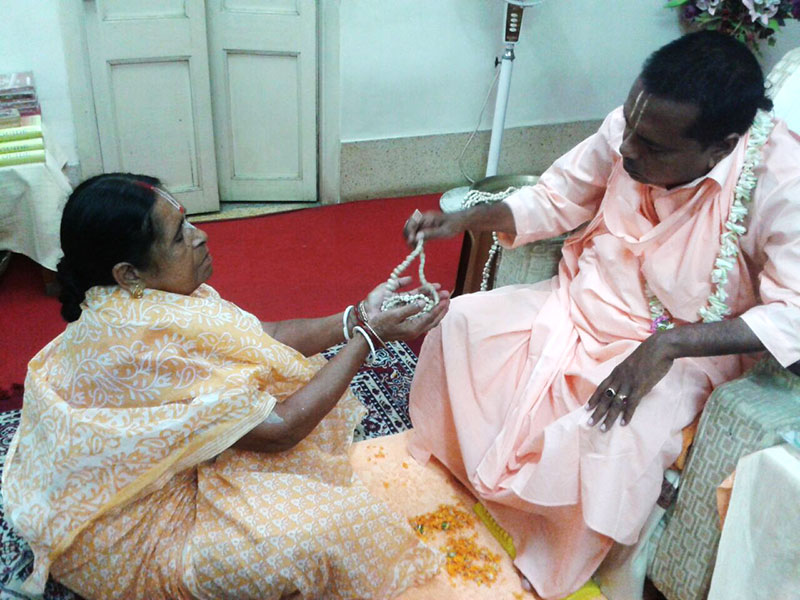 NOON PROGRAMME AT SRI NRISIMHA PALLI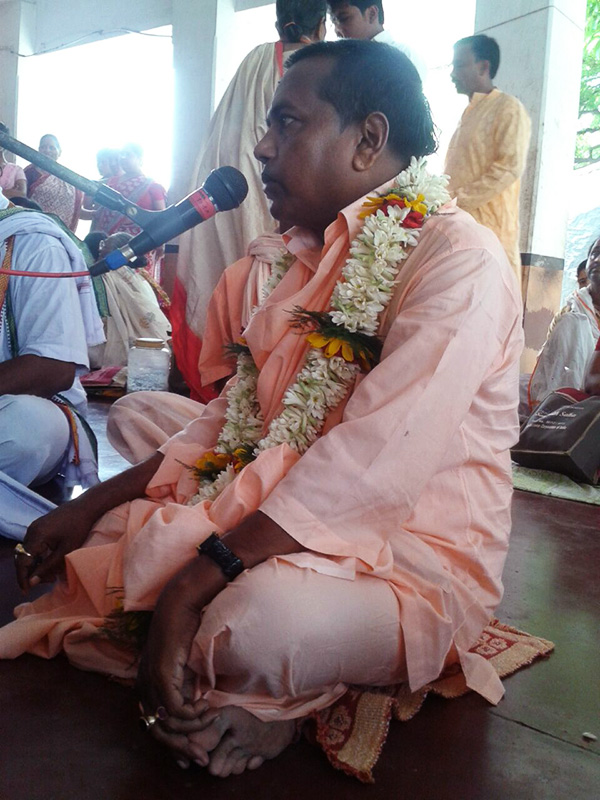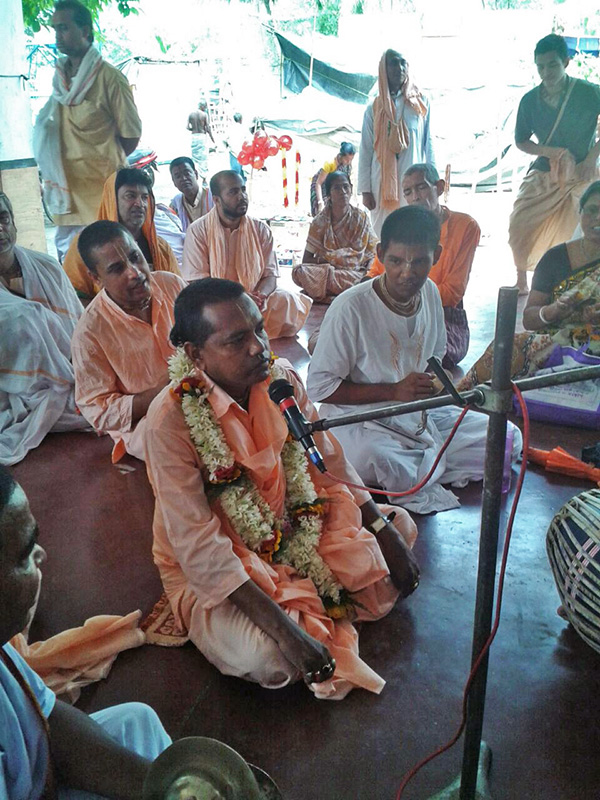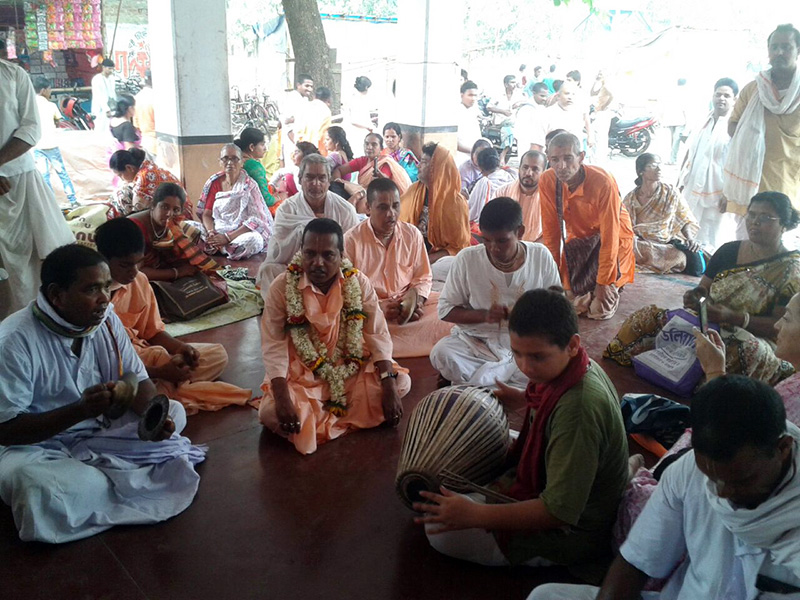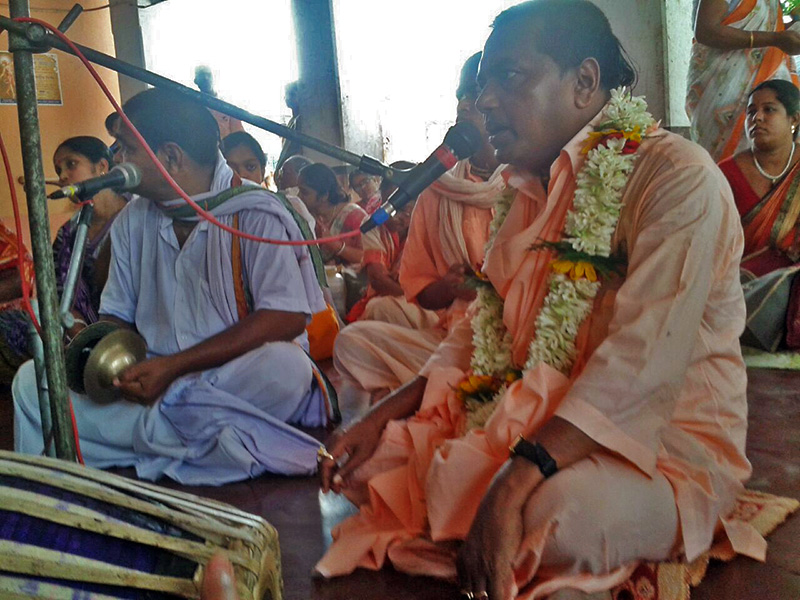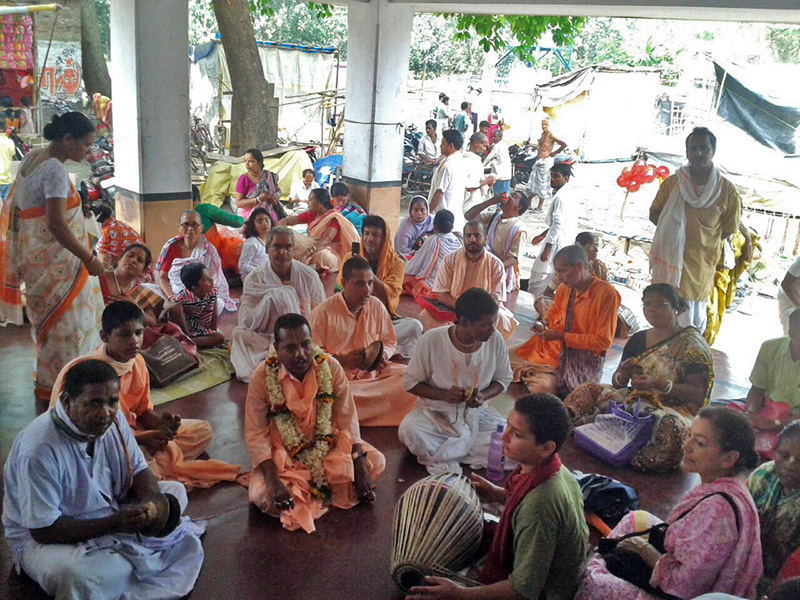 His Divine Grace and the devotees at the new land of Sri Chaitanya Saraswat Math.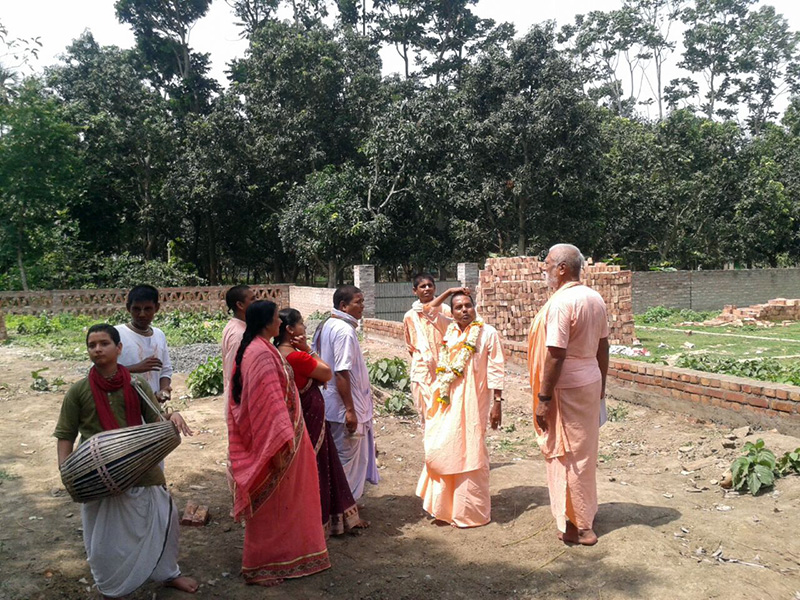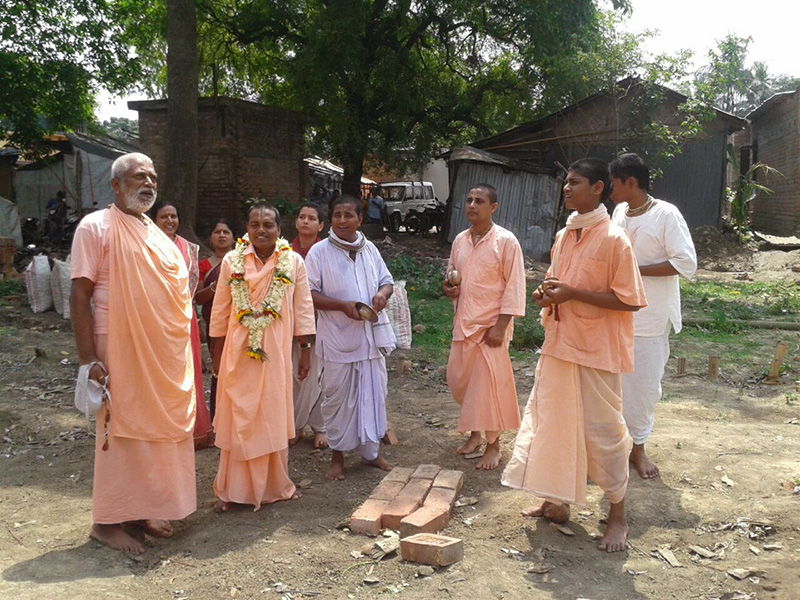 Fruit offering for Sri Nrisimhadev.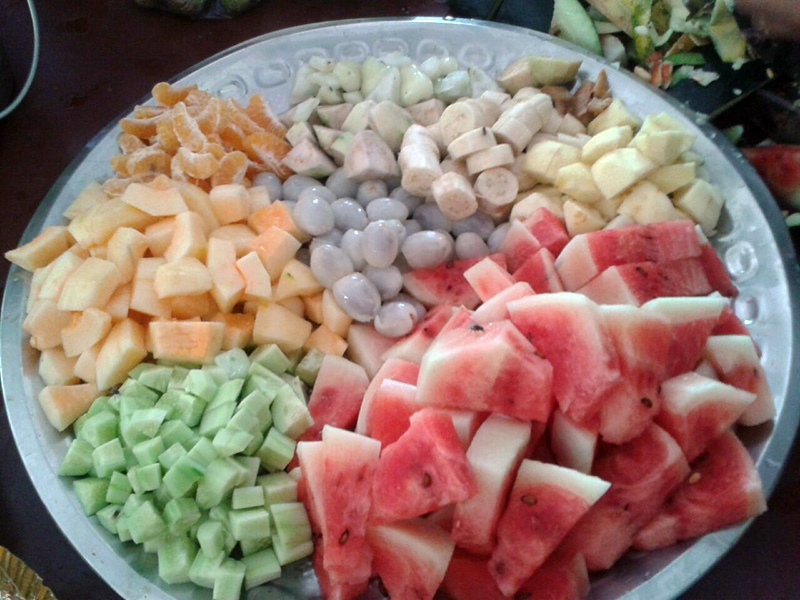 Melon, mandarins, wax apple, guava, banana, lichi, sapota (chiku), water melon, cucumber.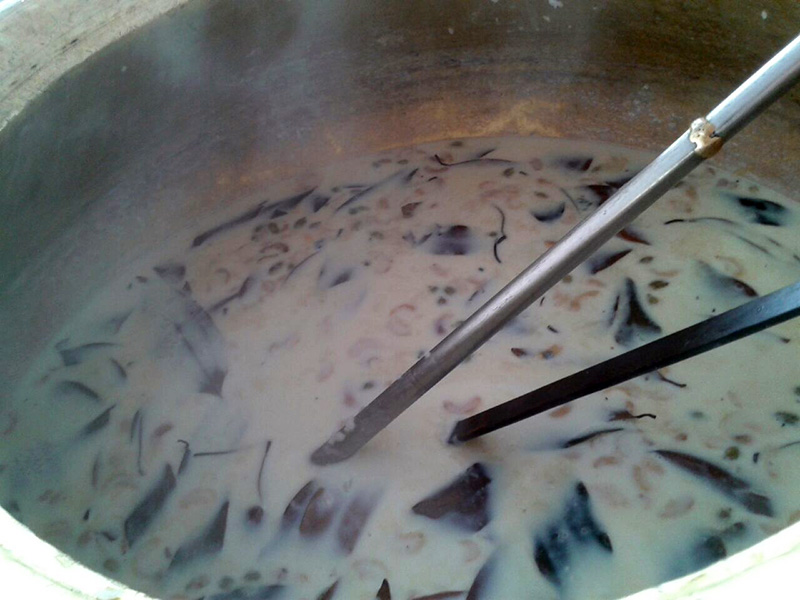 A huge pot of sweet rice that His Divine Grace has arranged to be cooked and offered to Lord Nrisimhadev.