Two New Temples
23 May 2015
Raipur (Burdwan Dist) and Betur (Bankur Dist)

A new temple donated to Sri Chaitanya Saraswat Math is in a village located in the district of Raipur,
a short drive from Burdwan and not that far from Kolkata and Nabadwip.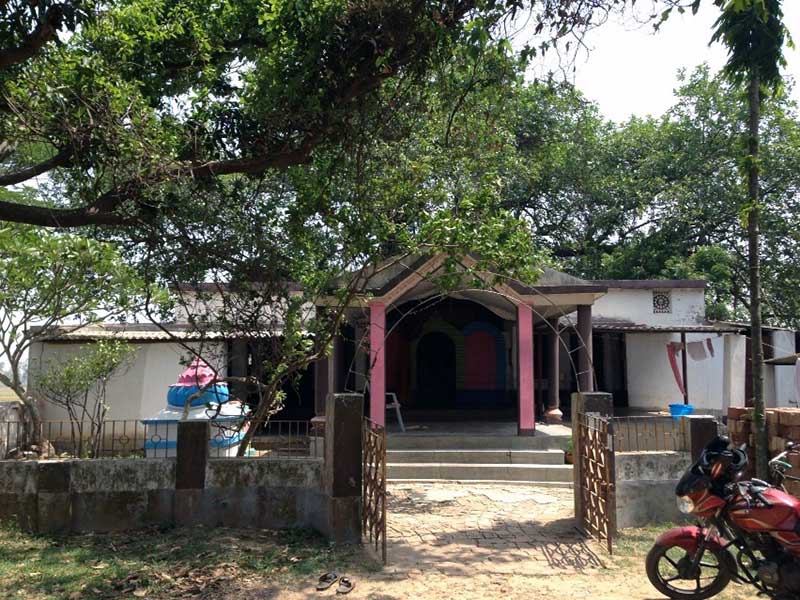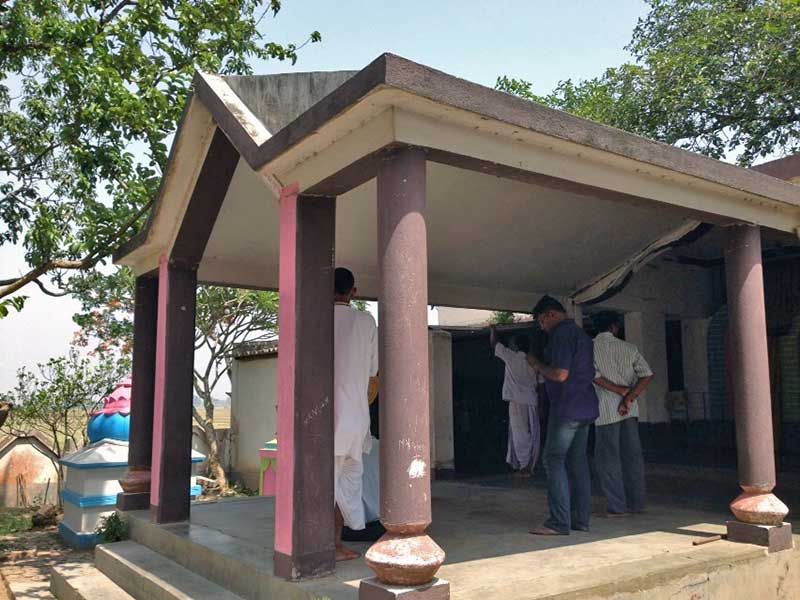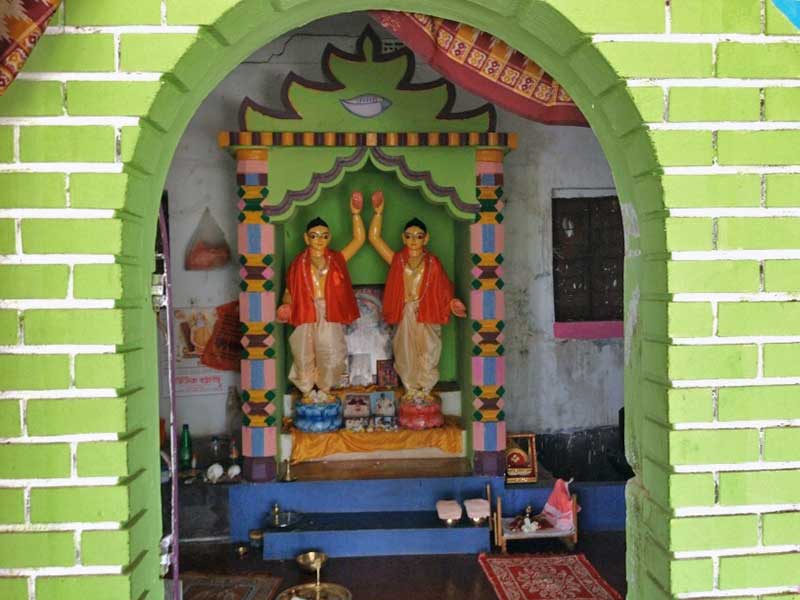 Sri Sri Gaura Nitai Deities installed in the temple.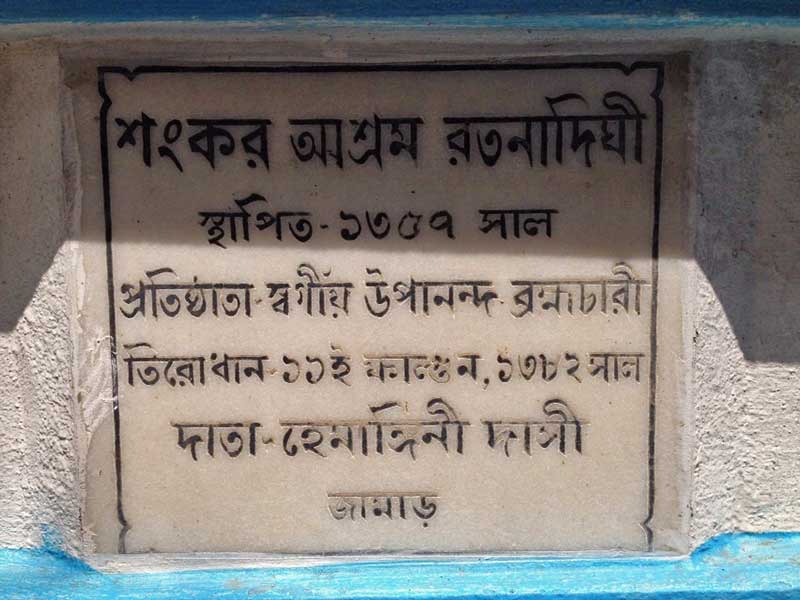 Sankara Ashram Ratnadighi. Established—Bengali year 1367 (1961).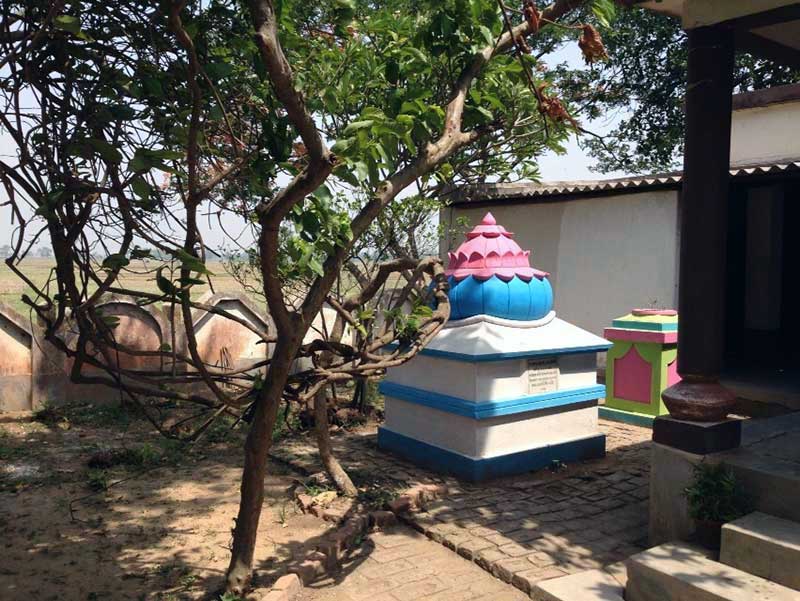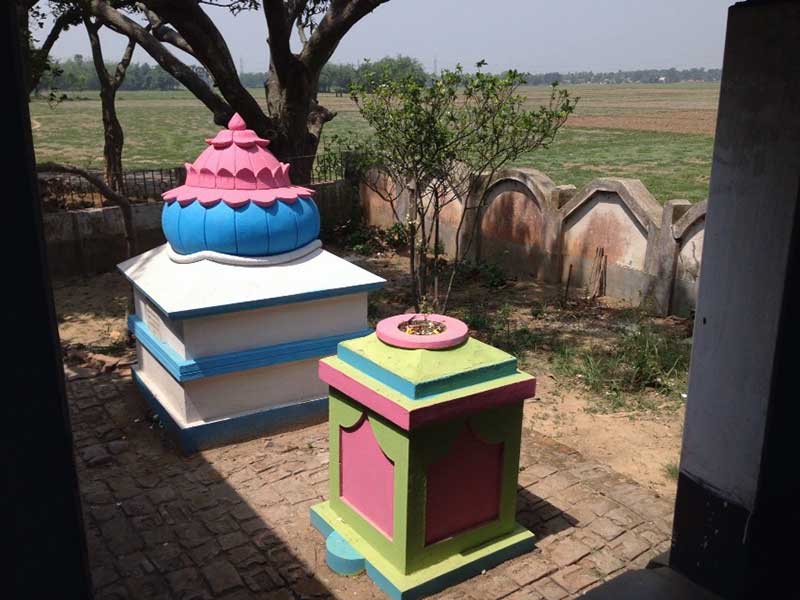 Tulasi Mancha and the tomb of the founder of the temple.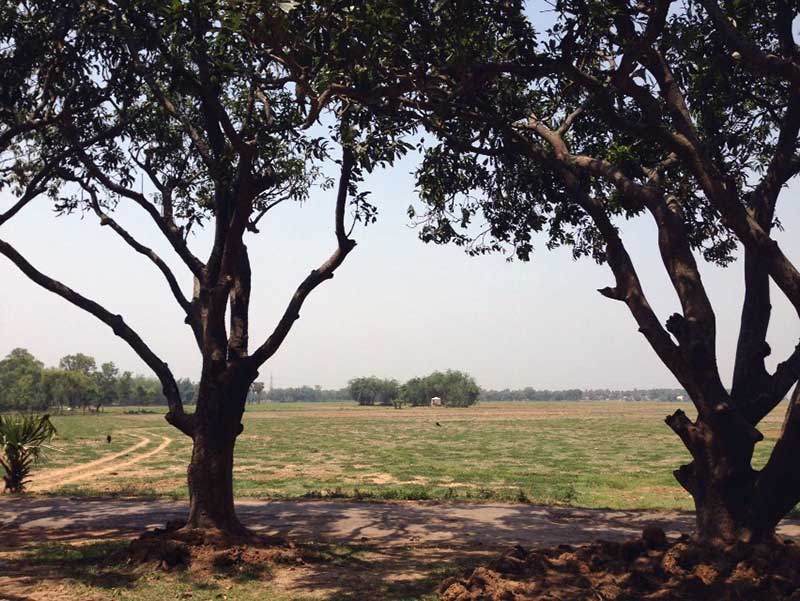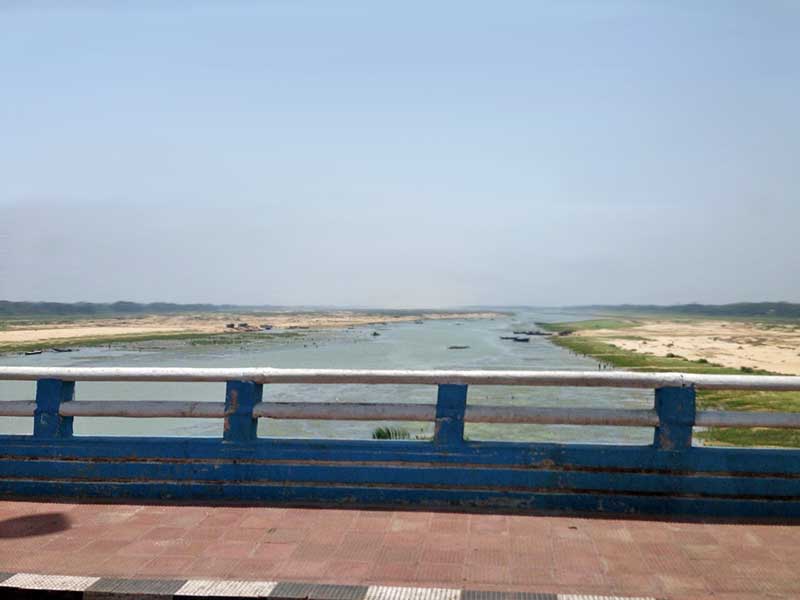 Crossing the River Damodar, devotees continue their trip to the district of Bankur.

The second temple the devotees visit is in Betur, in the district of Bankura, to the South-West of Burdwan.

Here, the construction of the temple is nearing the end, and the freshly painted domes shine resplendent.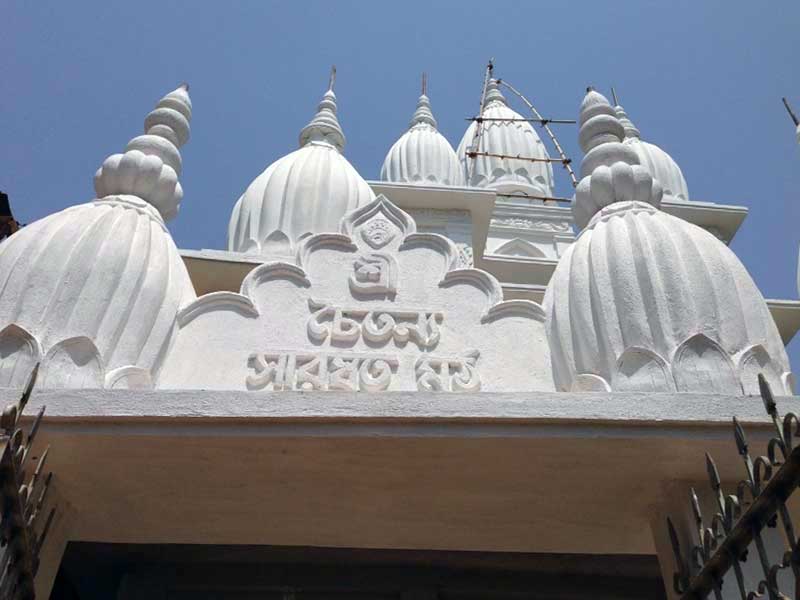 "Sri Chaitanya Saraswat Math", the top part of the gates.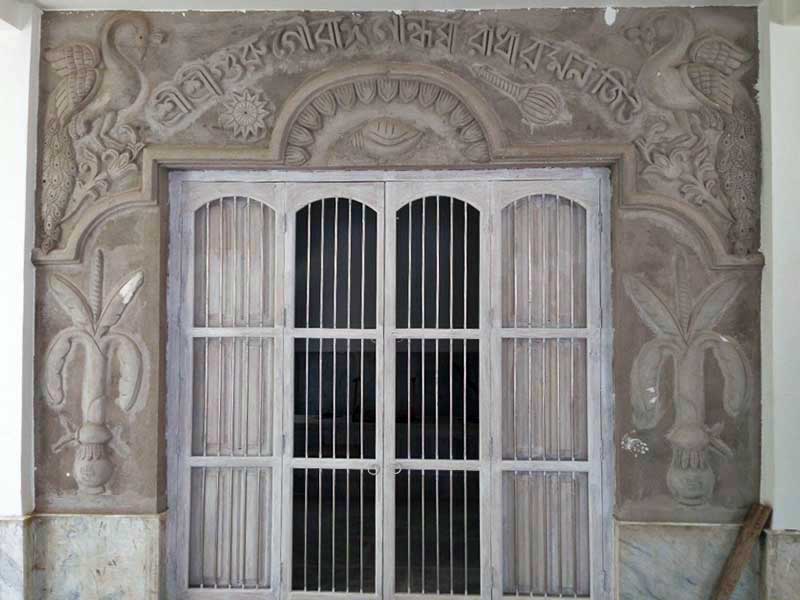 The main temple and the altar are also close to being finished. The Names of the Deities are already
inscribed over the door, suggesting the future glory of the place: Sri Sri Guru Gauranga Gandharva Radha-Raman Jiu.

Their Lordships' room.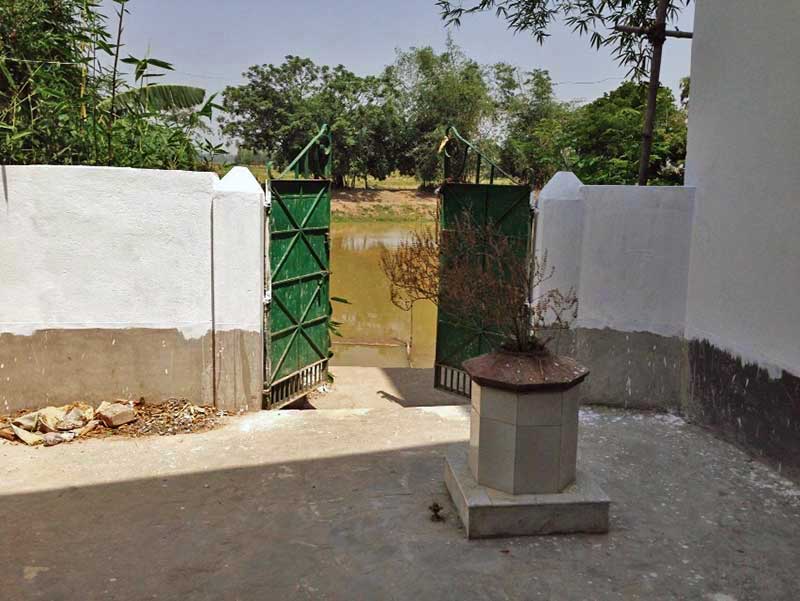 Tulasi Mancha and the adjacent pond.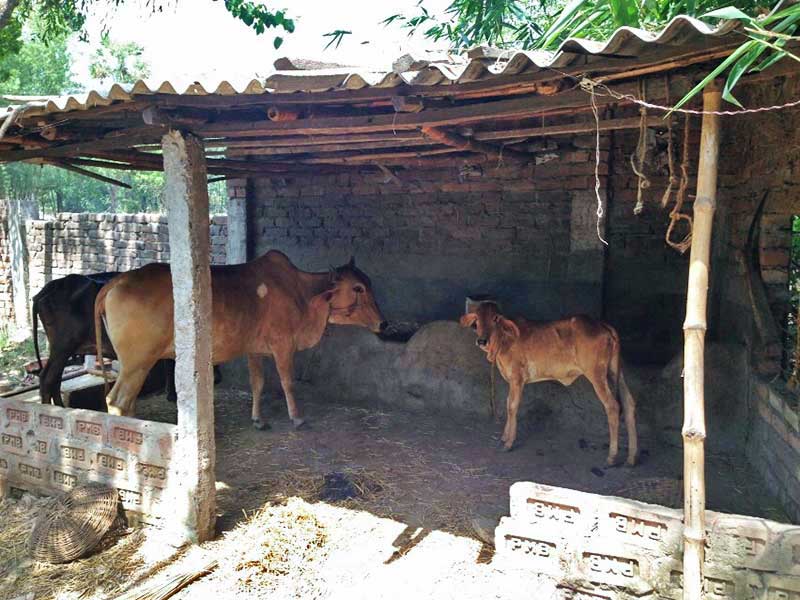 Goshala.