Deity Installation Anniversary
Siliguri, India
7 June 2015

Devotees started preparing for the festival from early in the morning.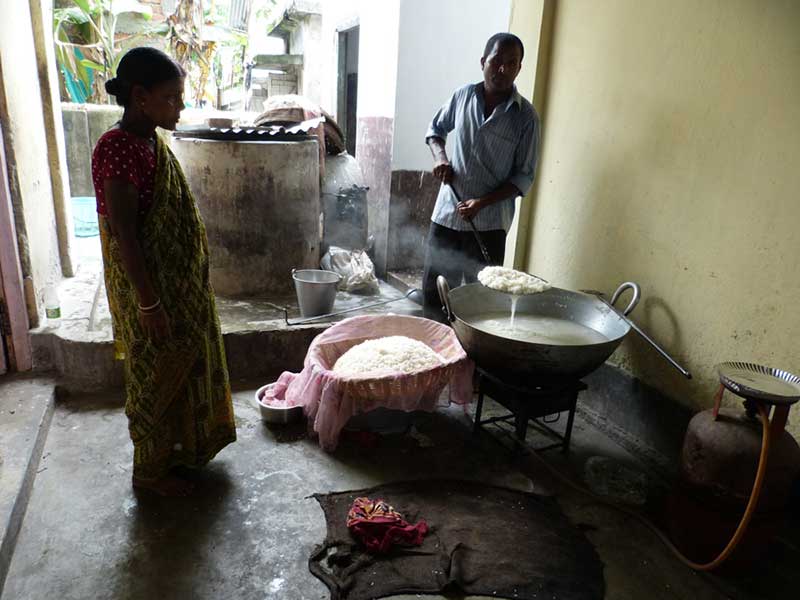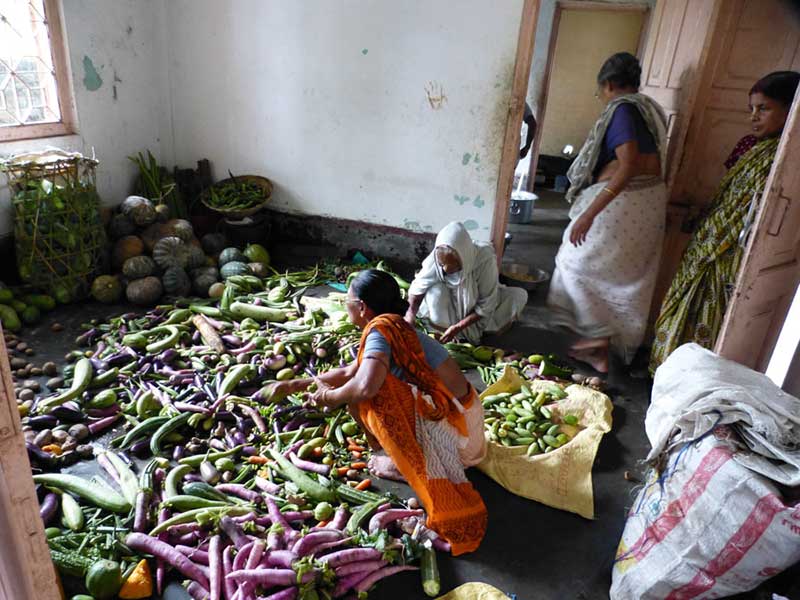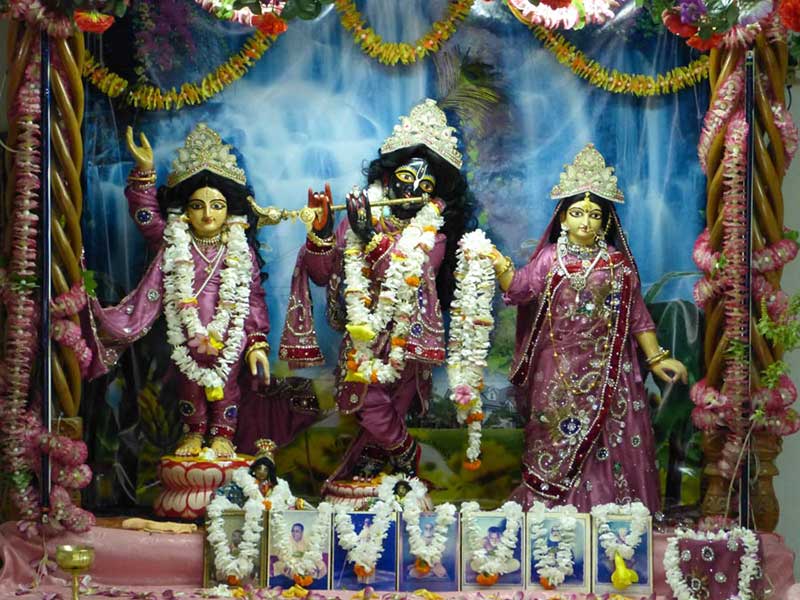 Their Lordships Sri Sri Guru Gauranga Gandharva Govinda Sundar Jiu.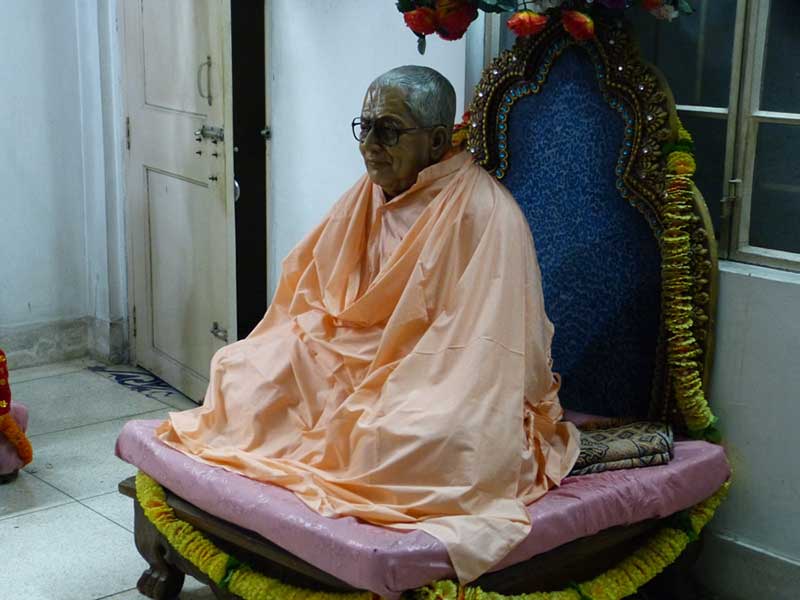 Murti of Srila Bhakti Sundar Govinda Dev-Goswami Maharaj.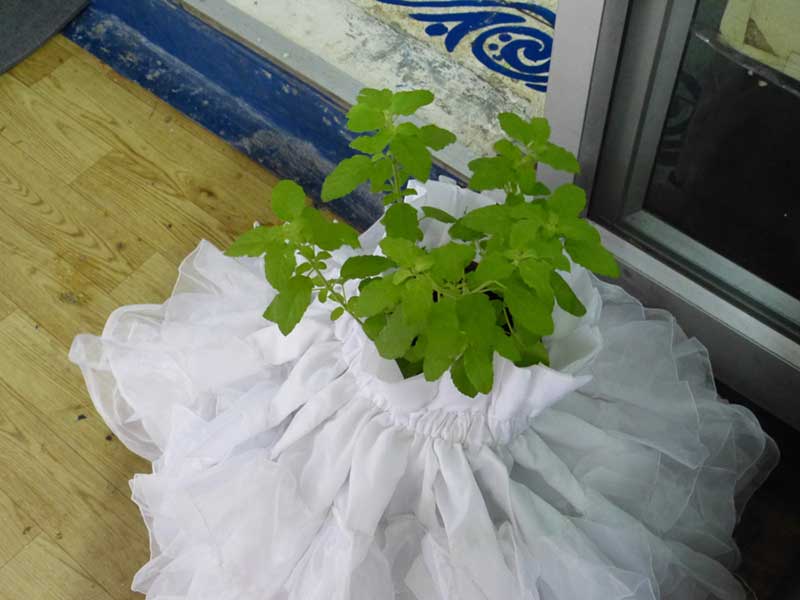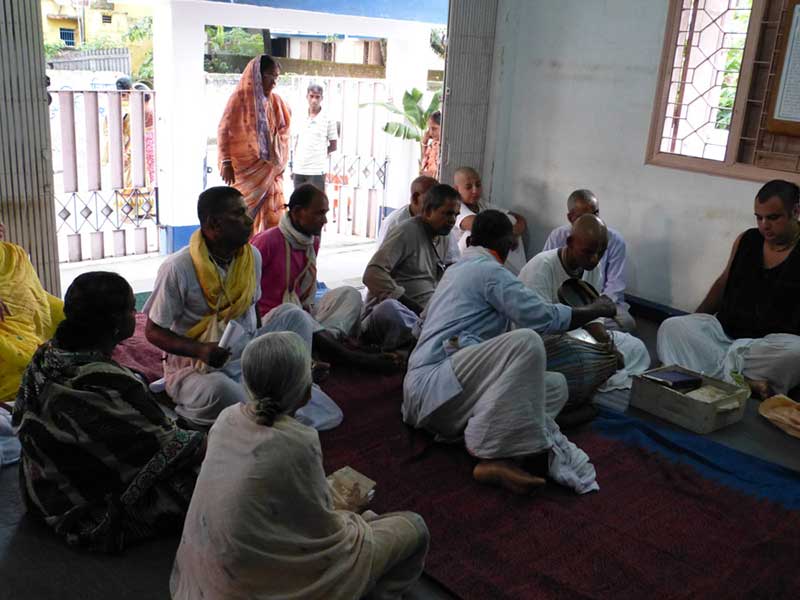 Morning programme at the nat mandir.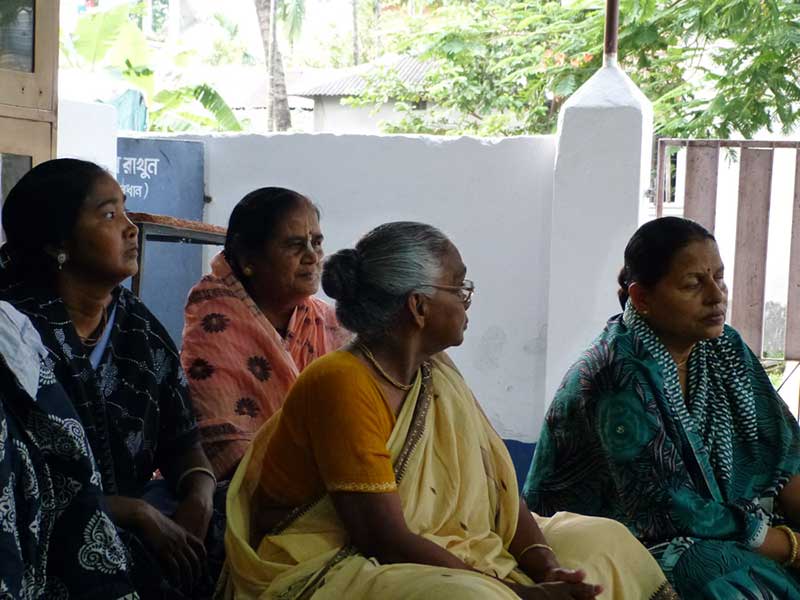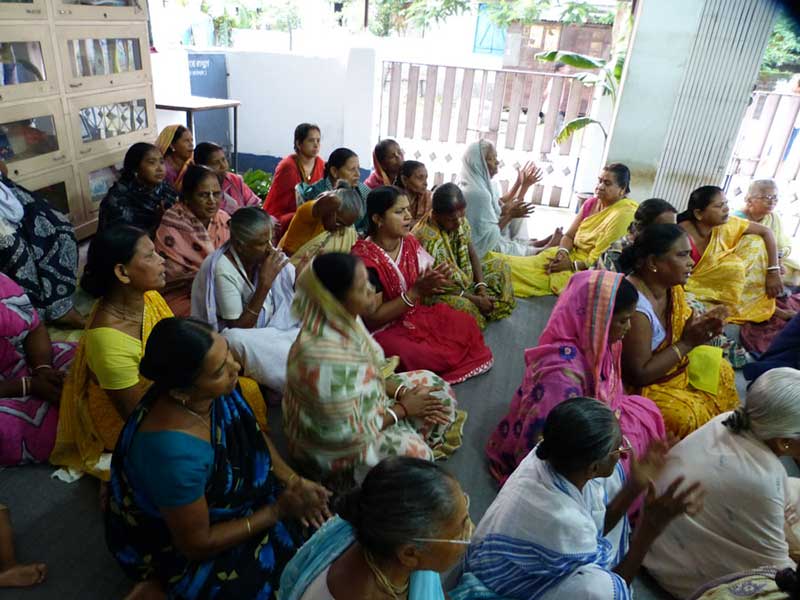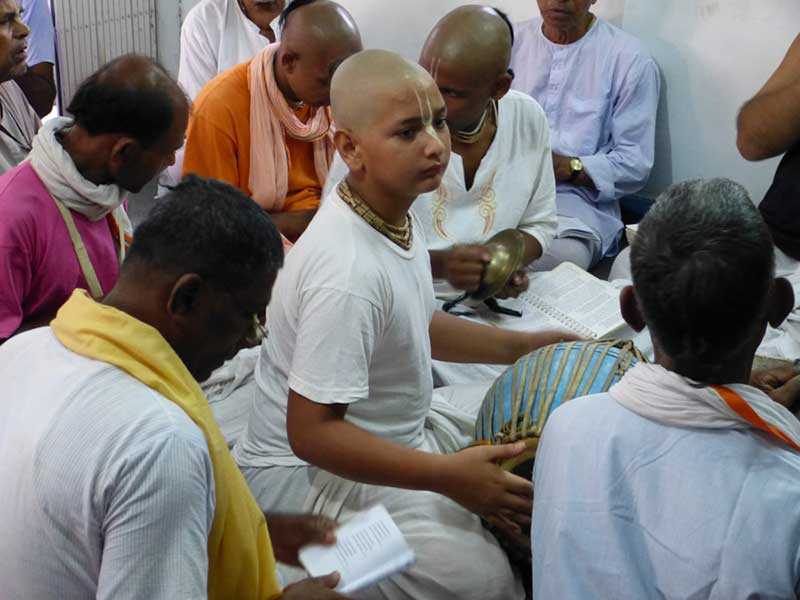 After the morning programme, devotees went on a nagar sankirtan to call everyone for the festival programme.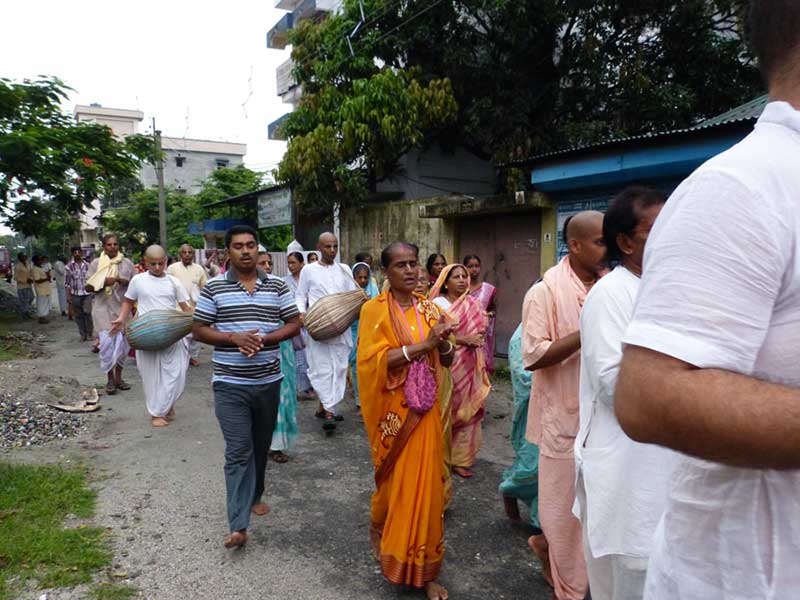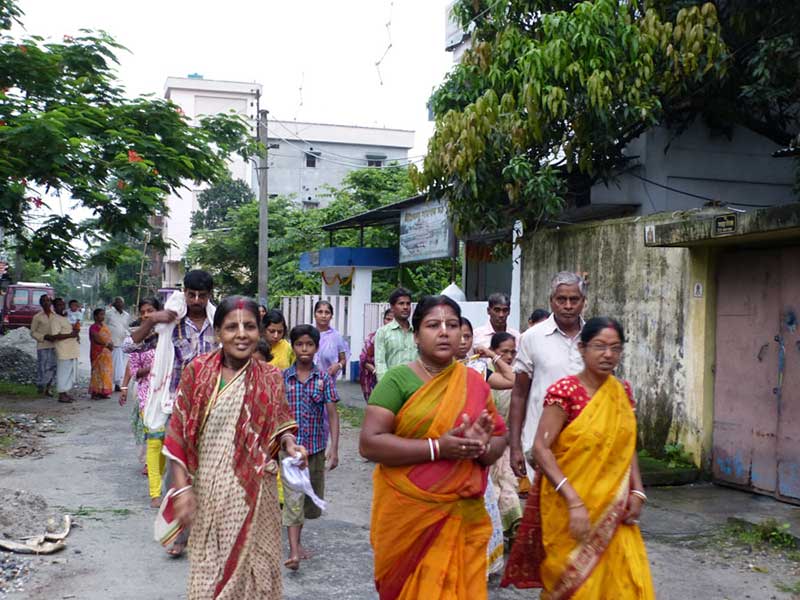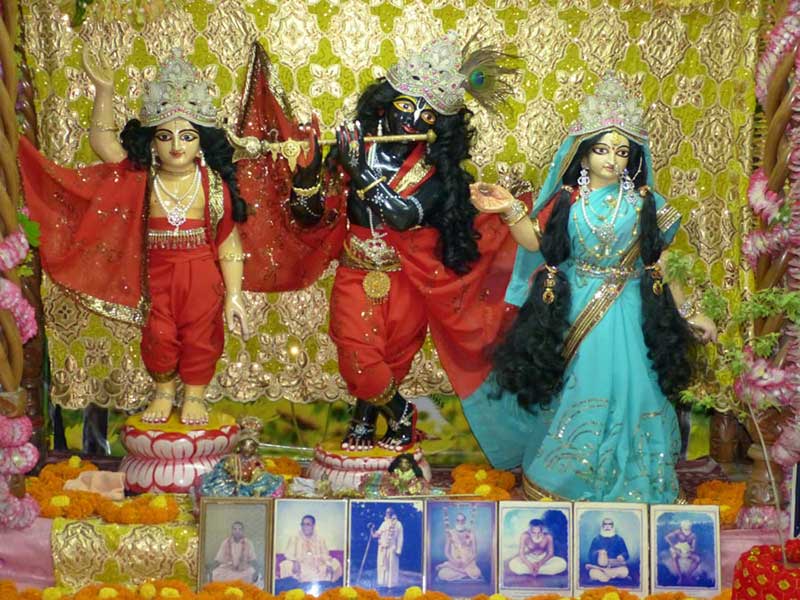 The Deities in Their festive outfits.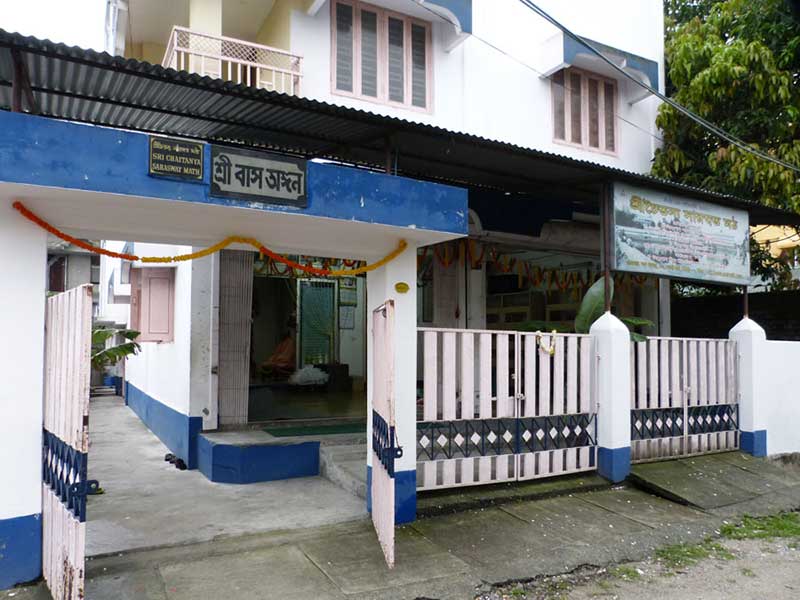 The entrance to the Siliguri Math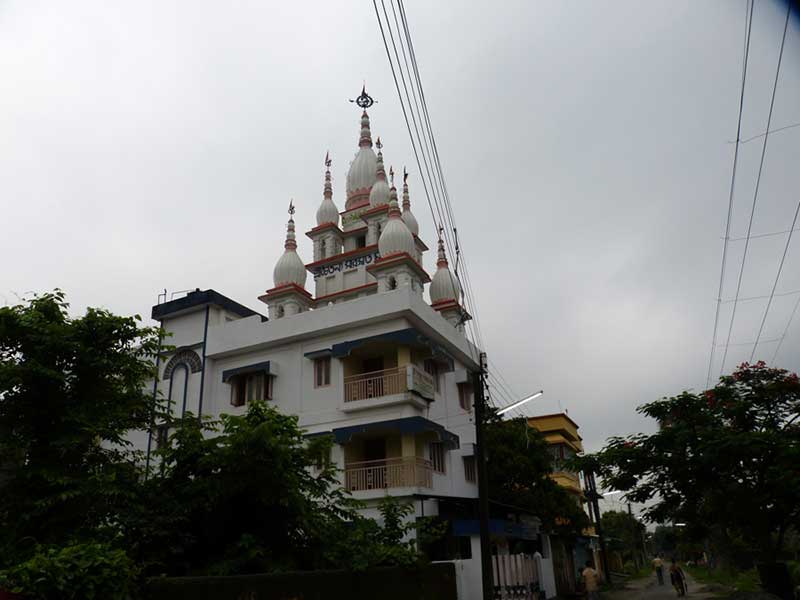 All sorts of vegetables and grains get cooked tub after tub.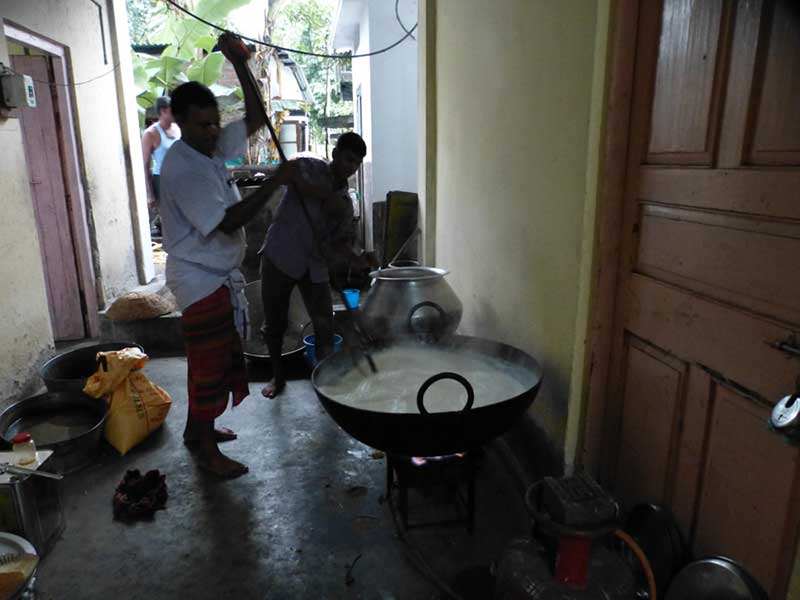 Sweet rice (paramanna).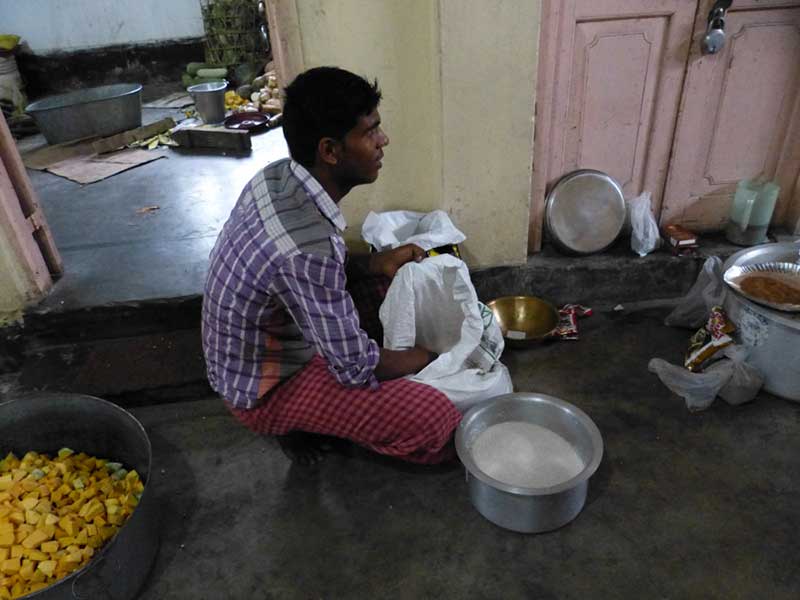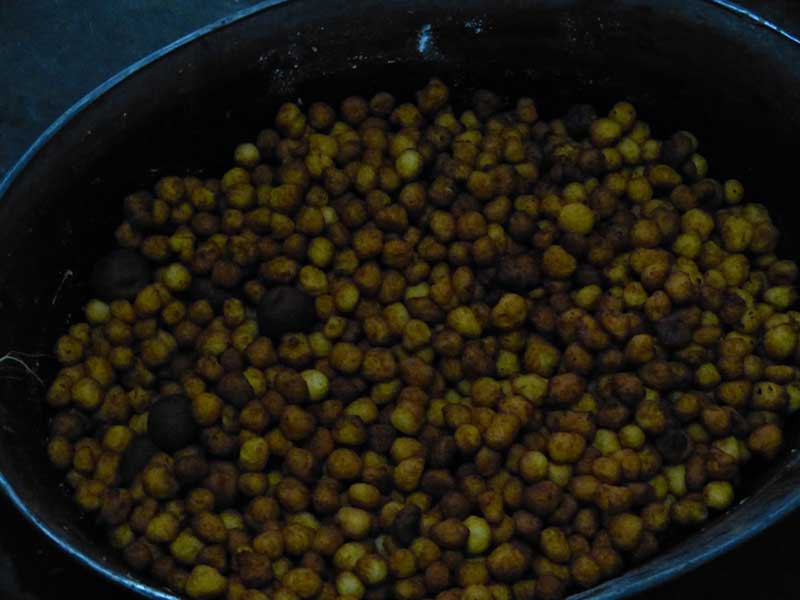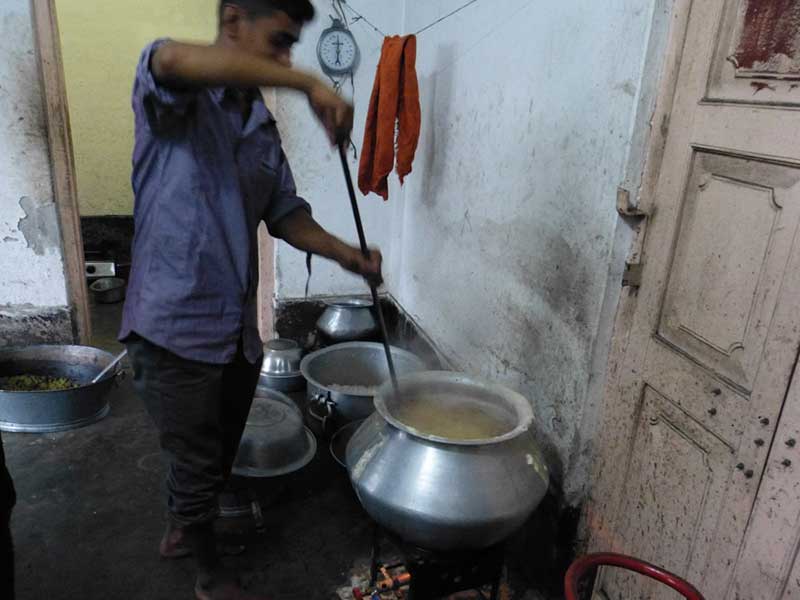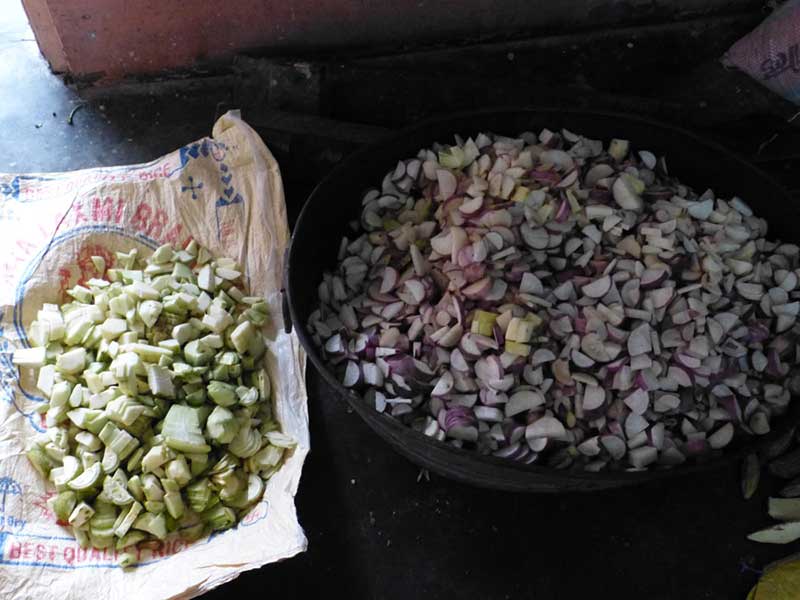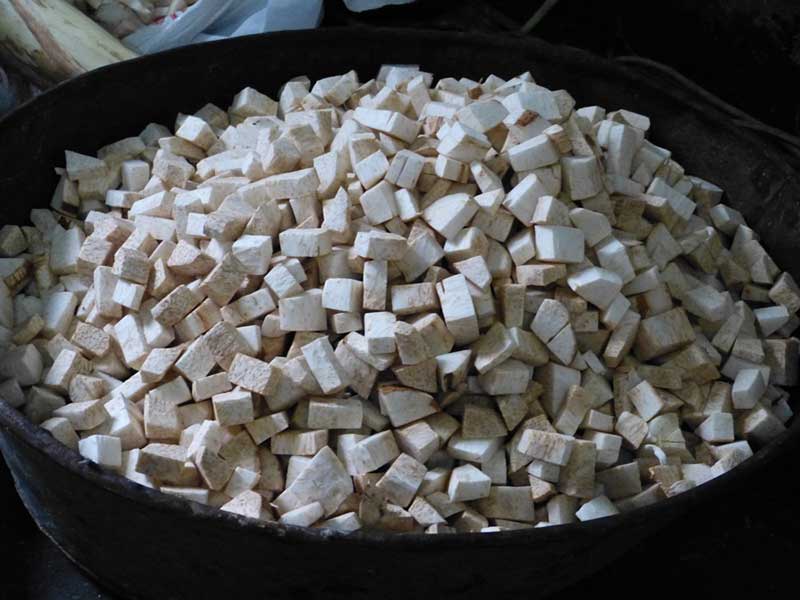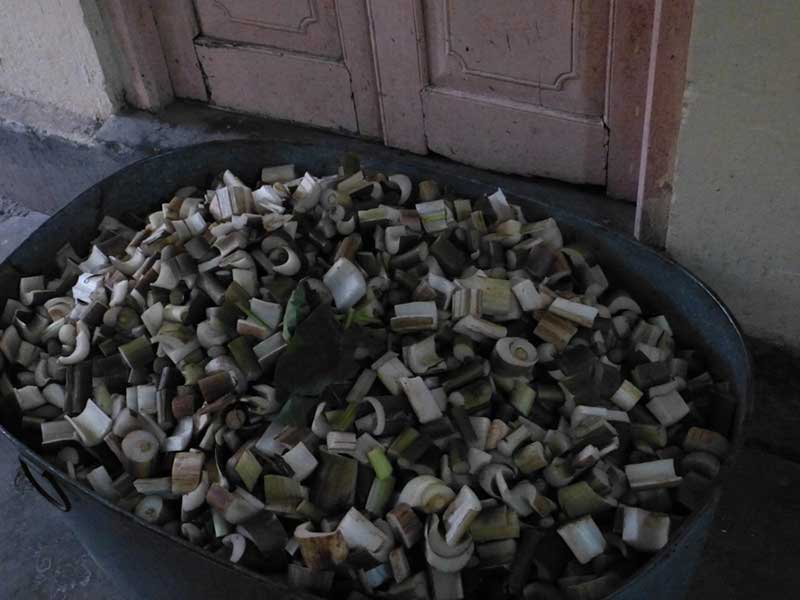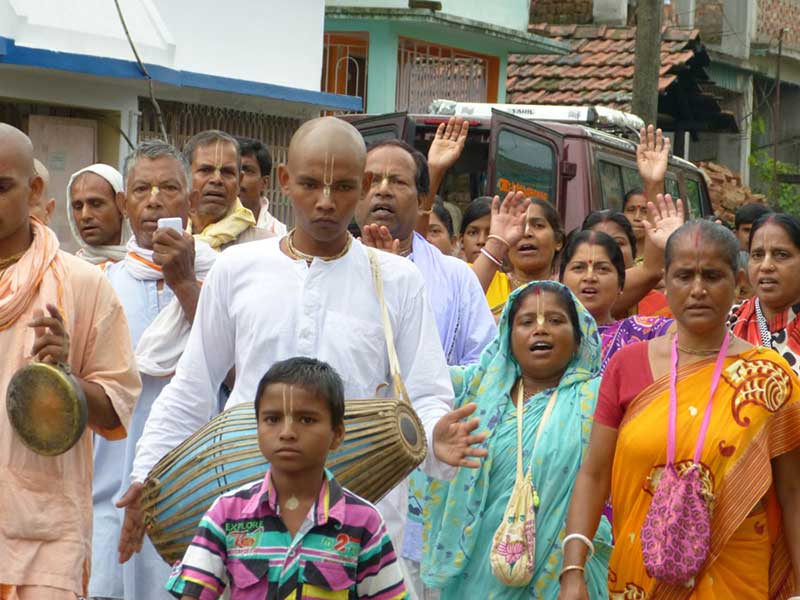 While the cooks are busy in the kitchen (a two-storey building across the street, a little to the right of the temple),
the sankirtan party returns and starts the noon programme.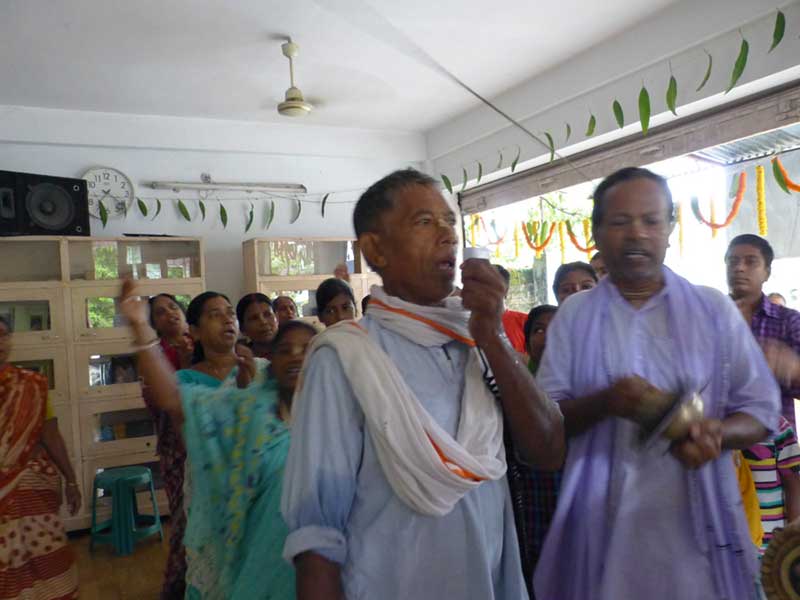 Rama Krishna Prabhu of Uluberia leading the kirtan.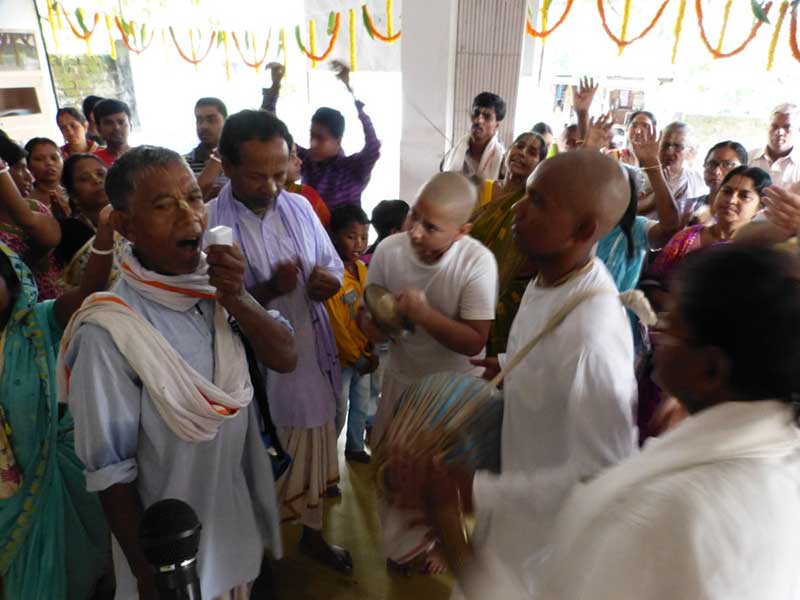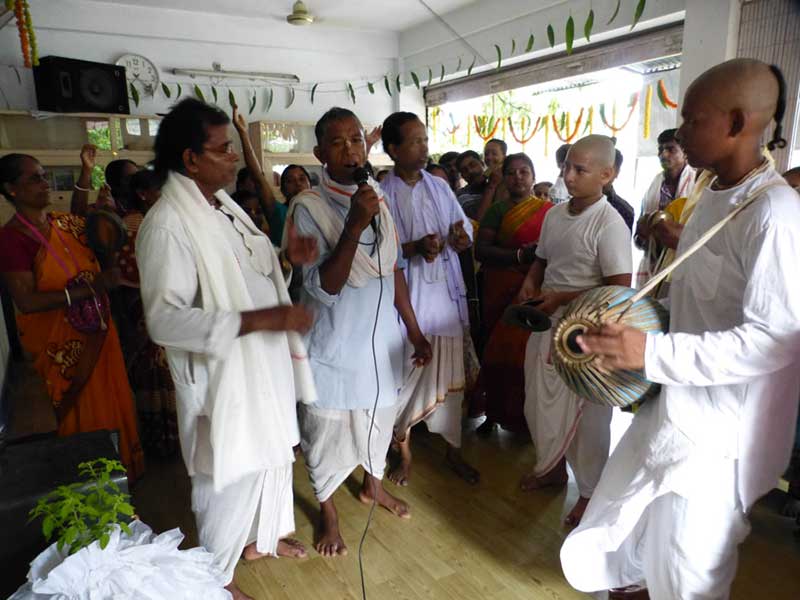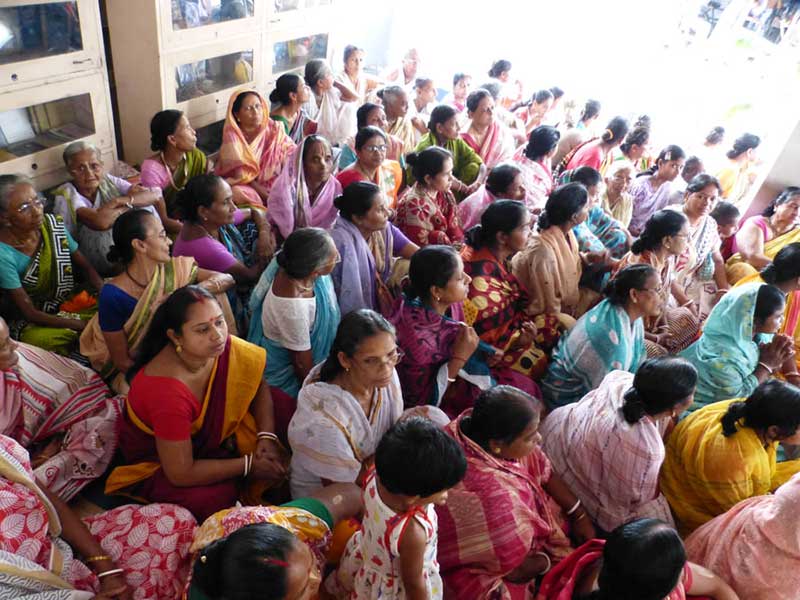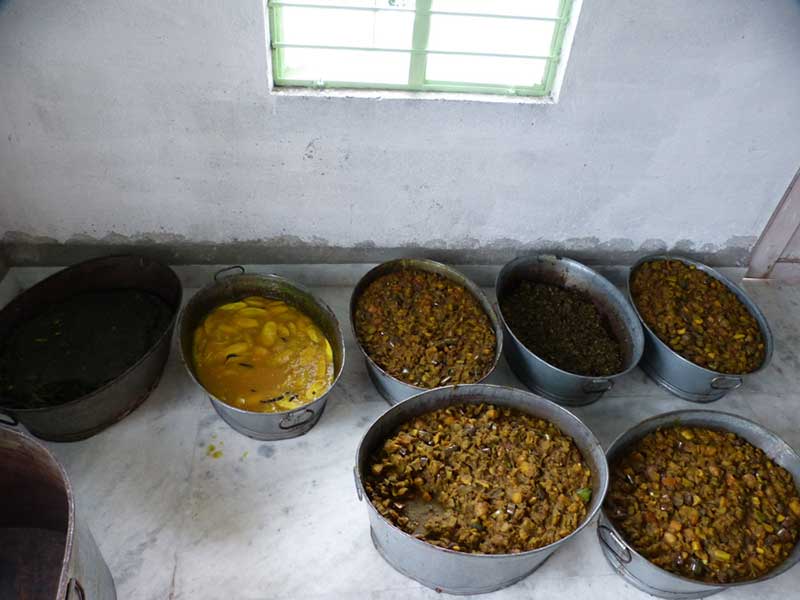 The bhog preparation is nearing the end.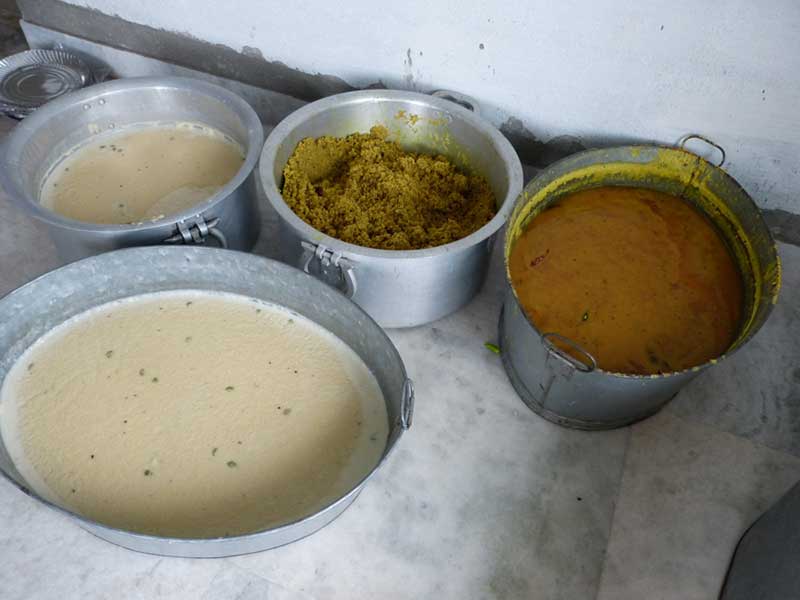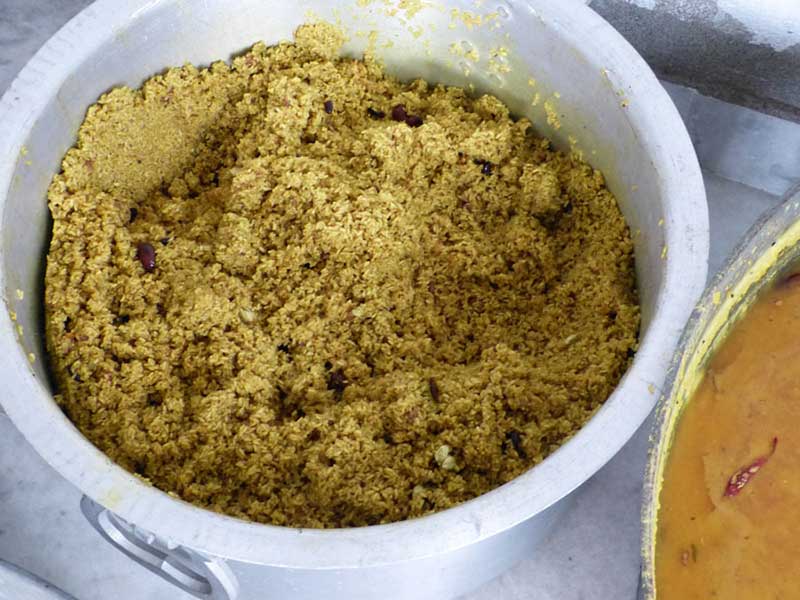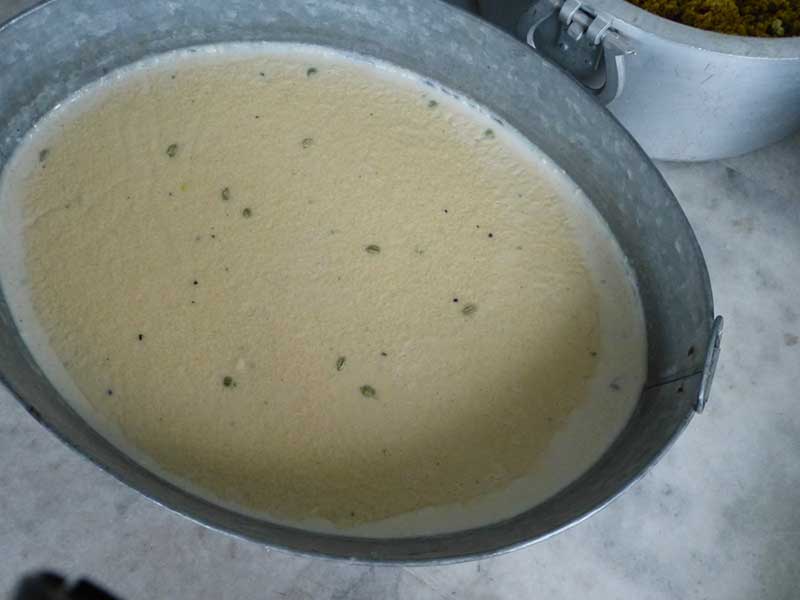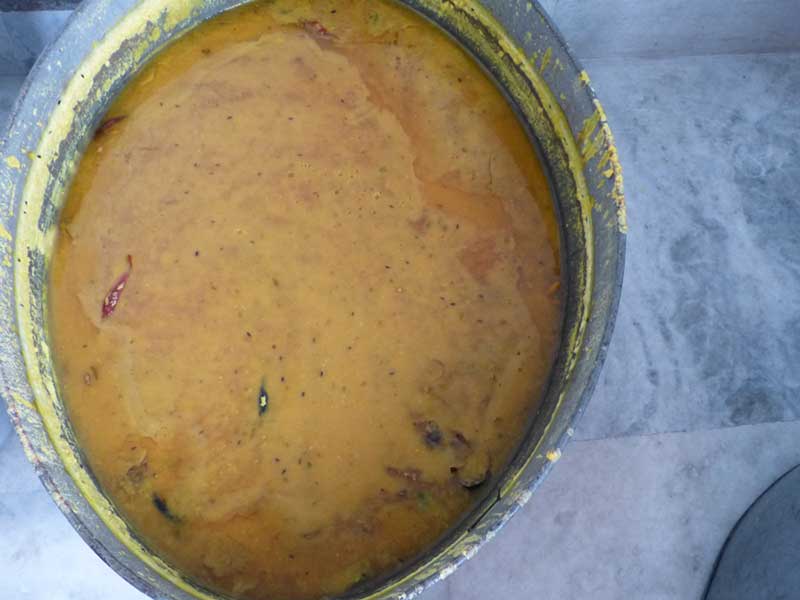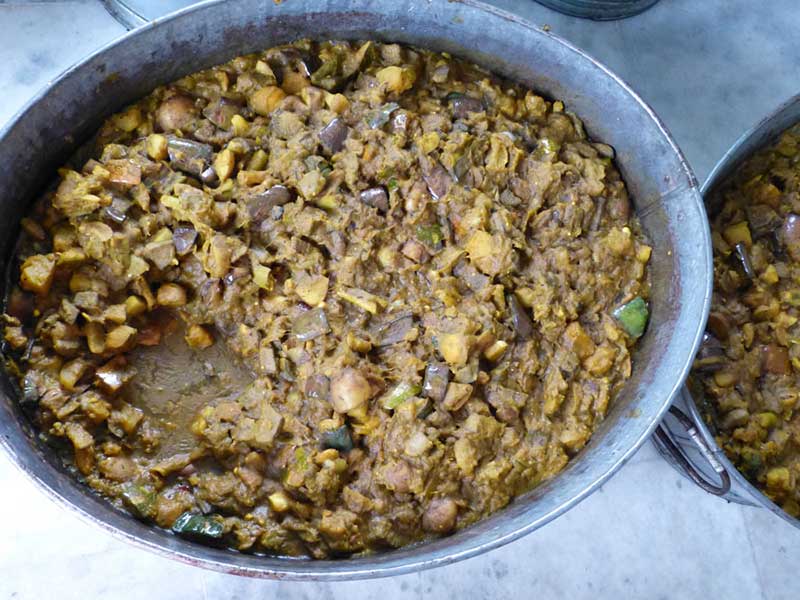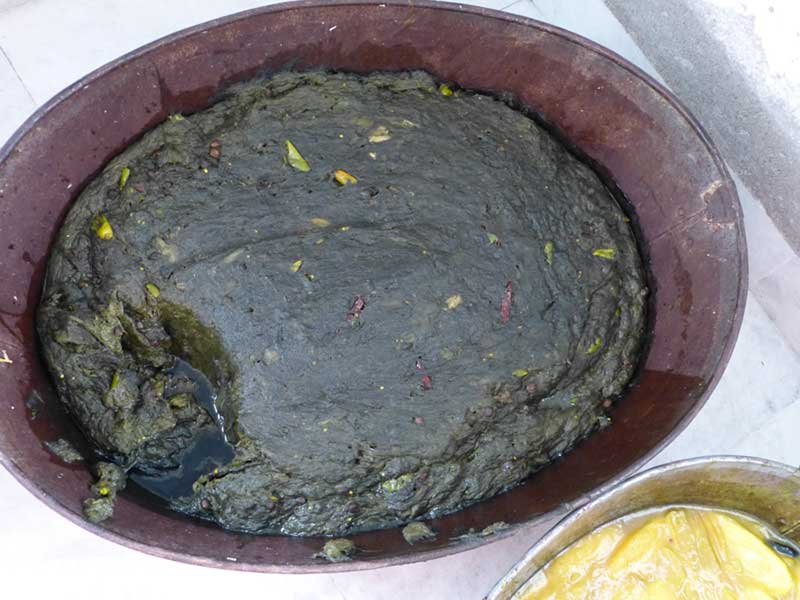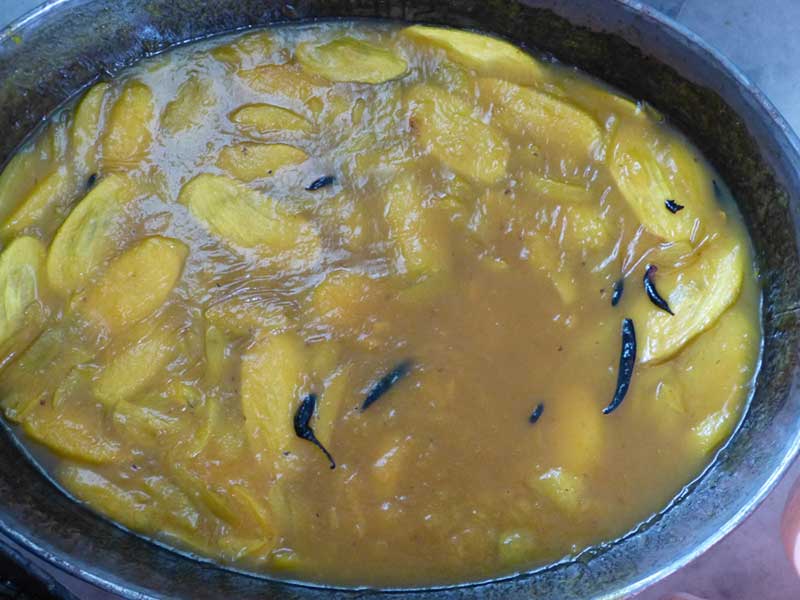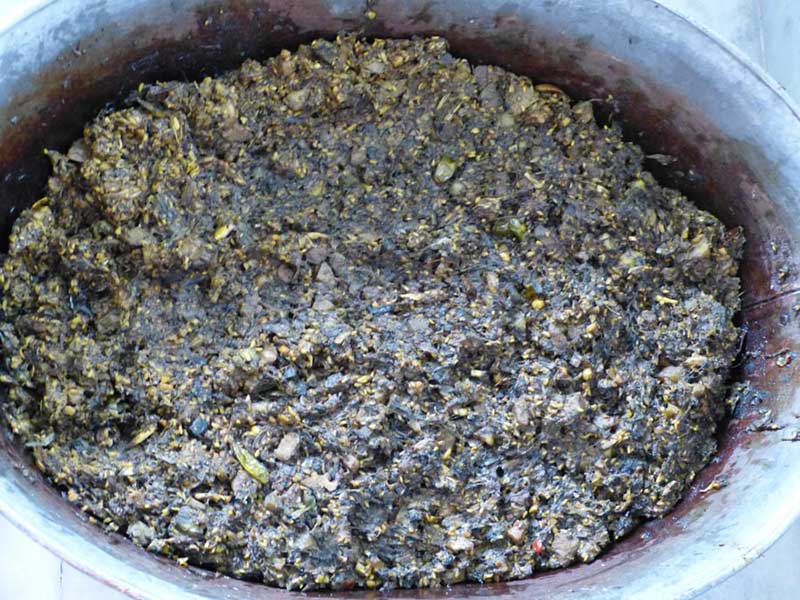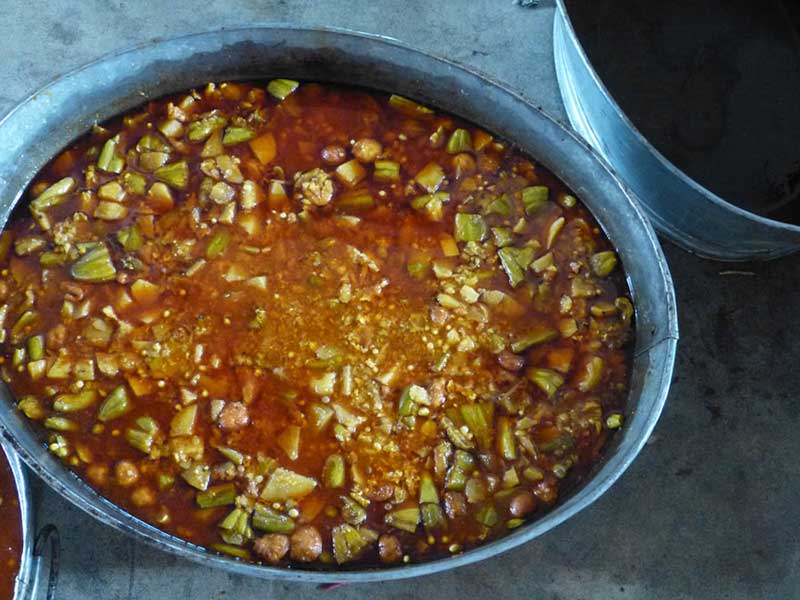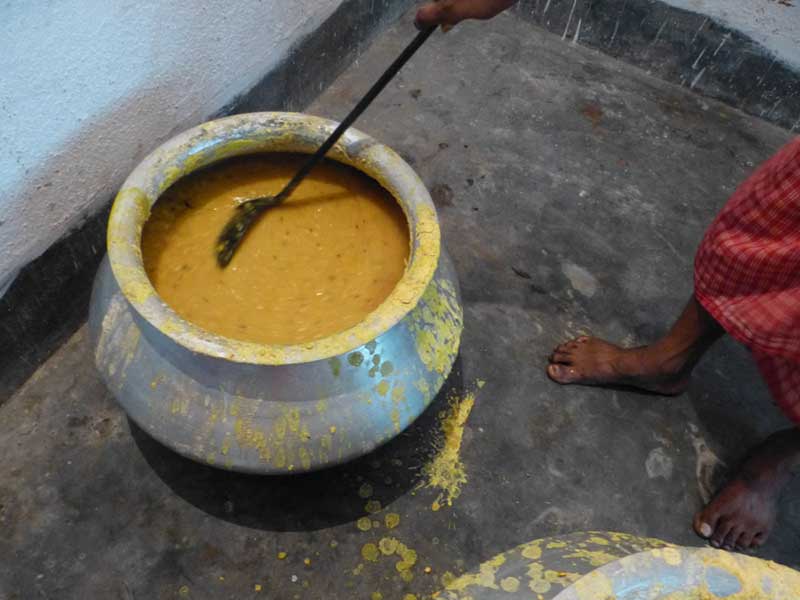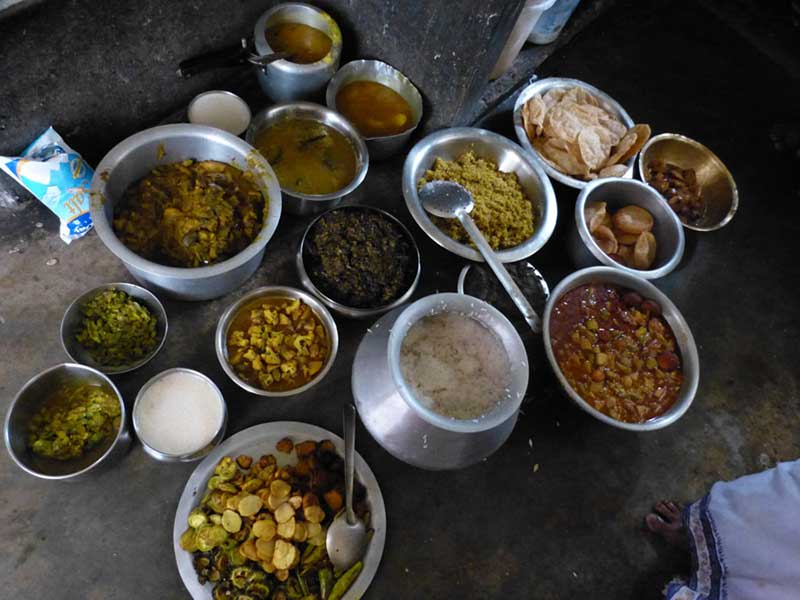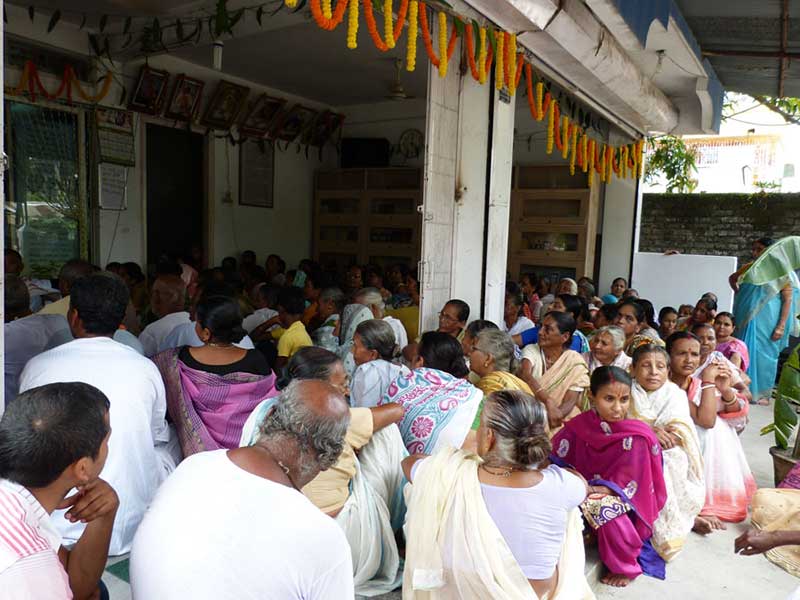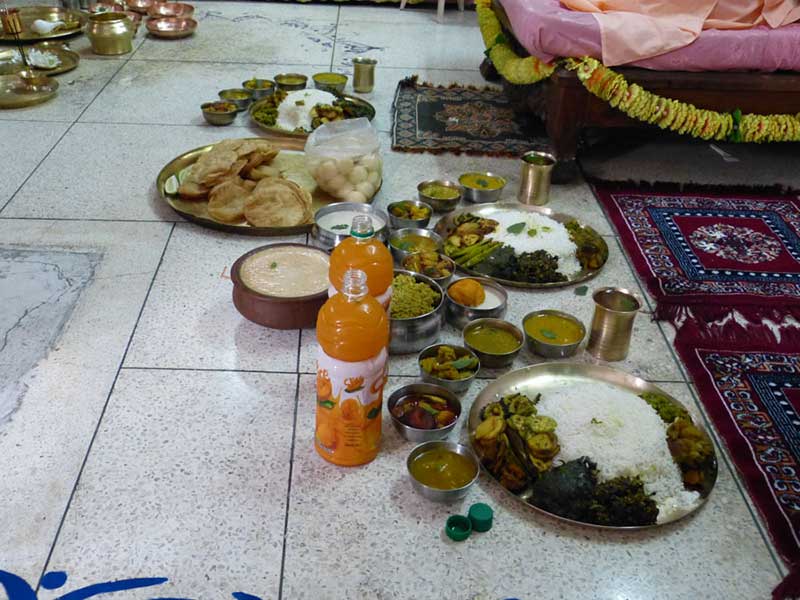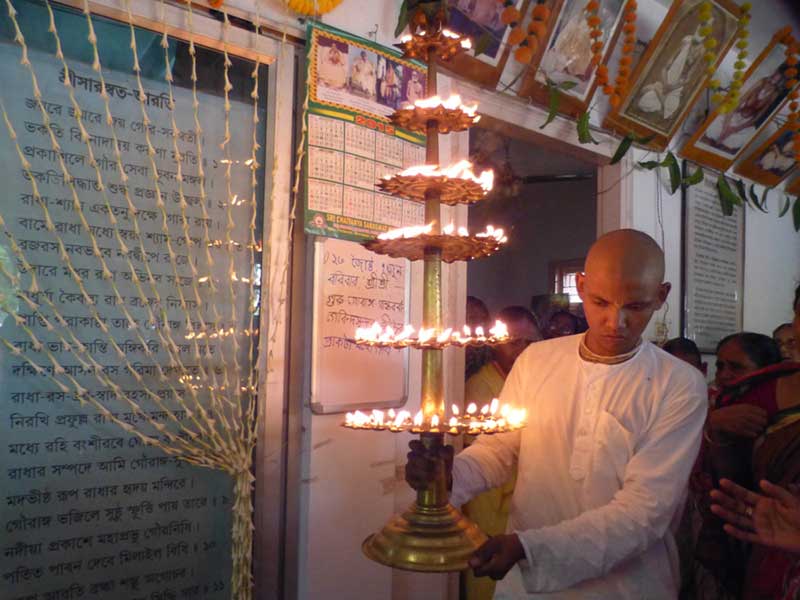 Revatinandan Prabhu taking the lamp to the altar.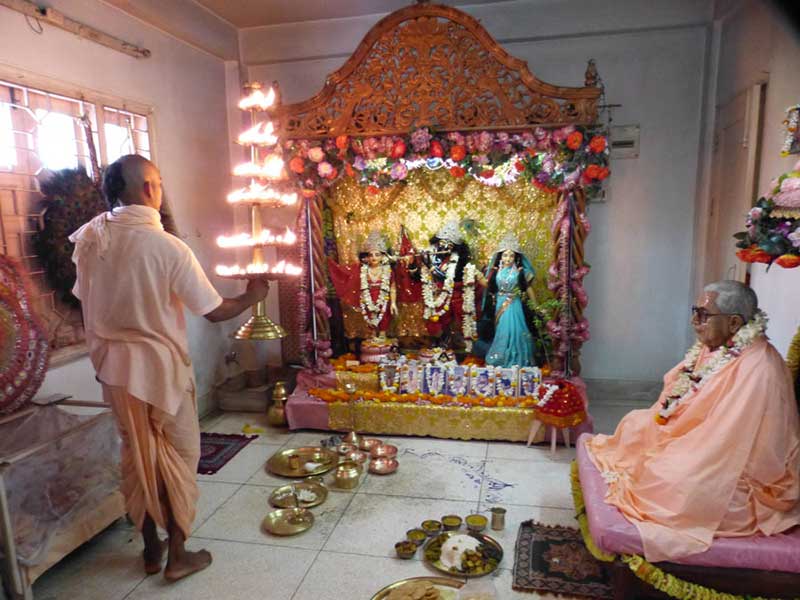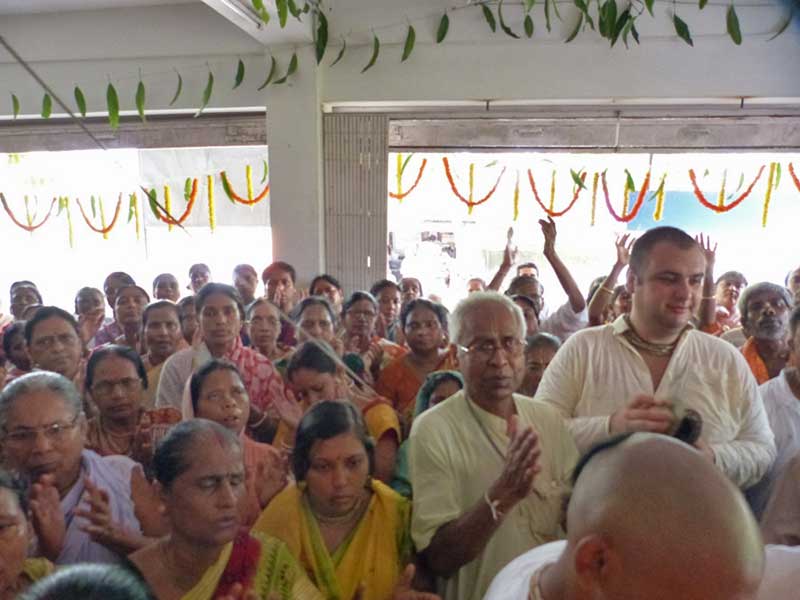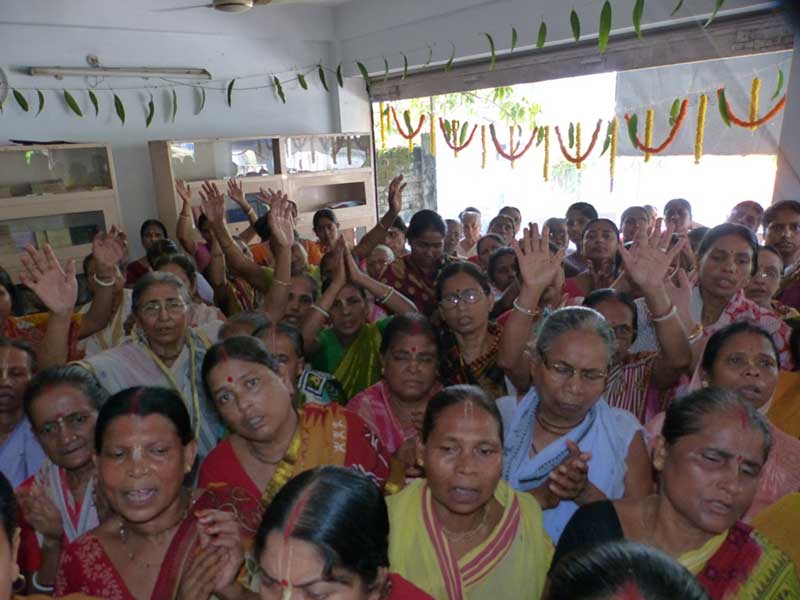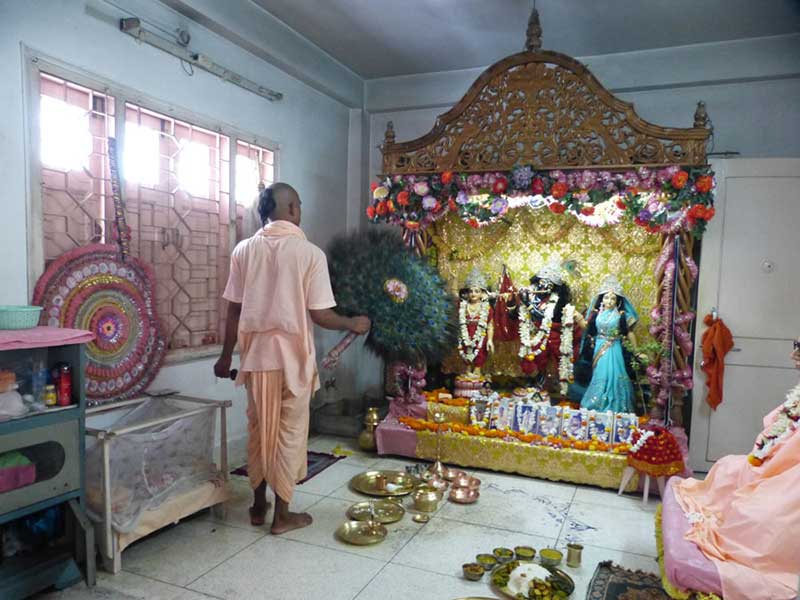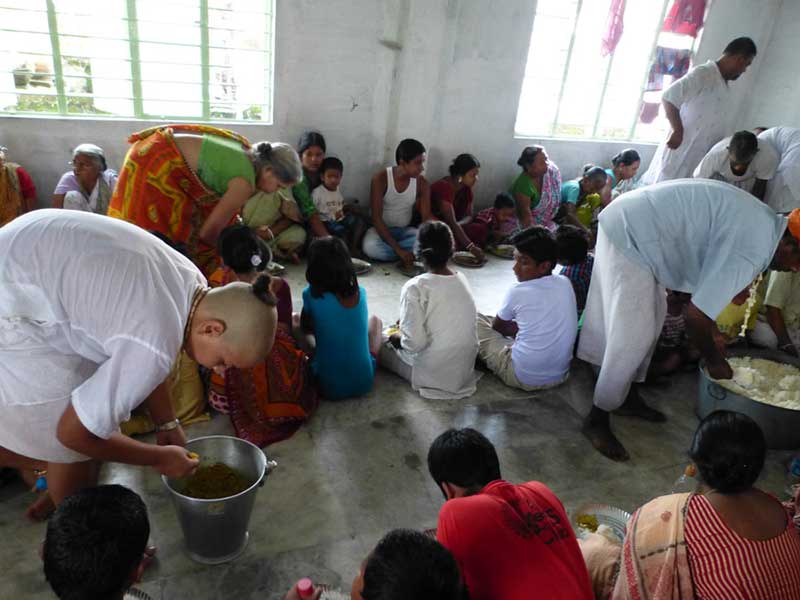 After offering the bhog and doing the arati, everyone heads off to the second floor of the kitchen building where the prasad is distributed to everyone's joy and satisfaction.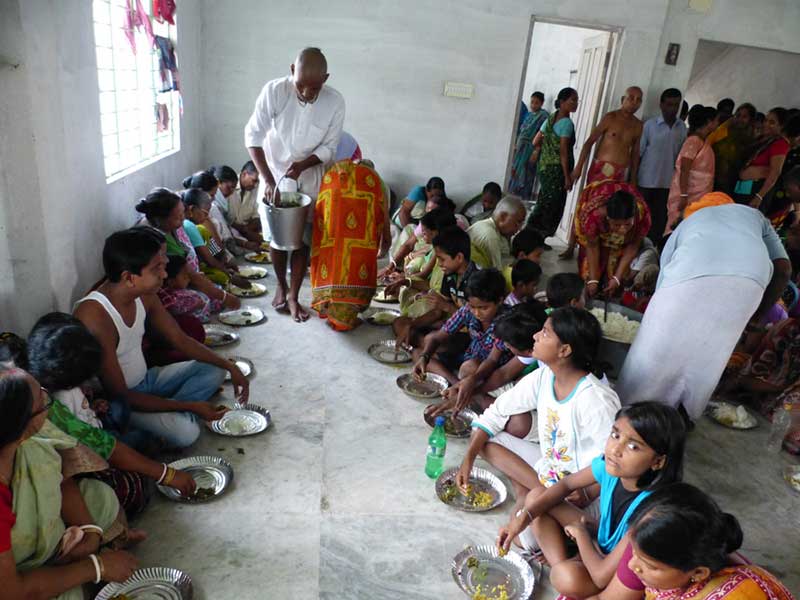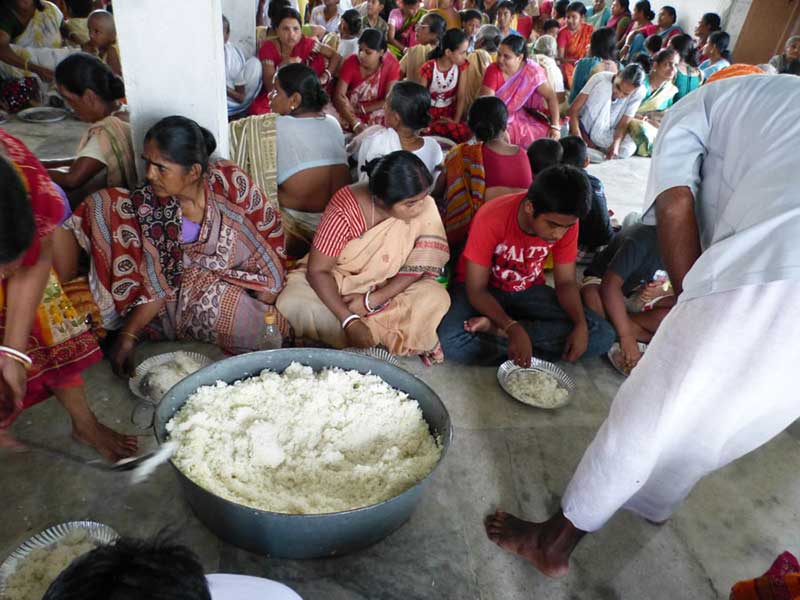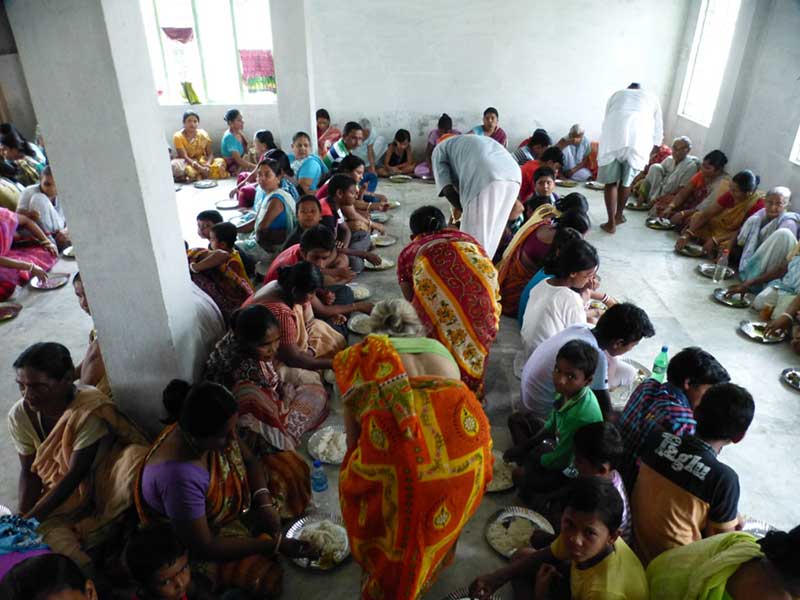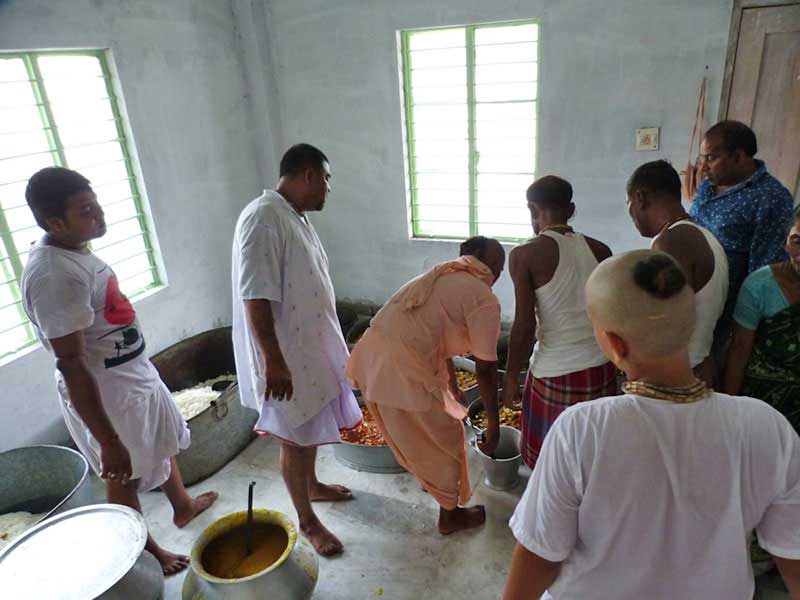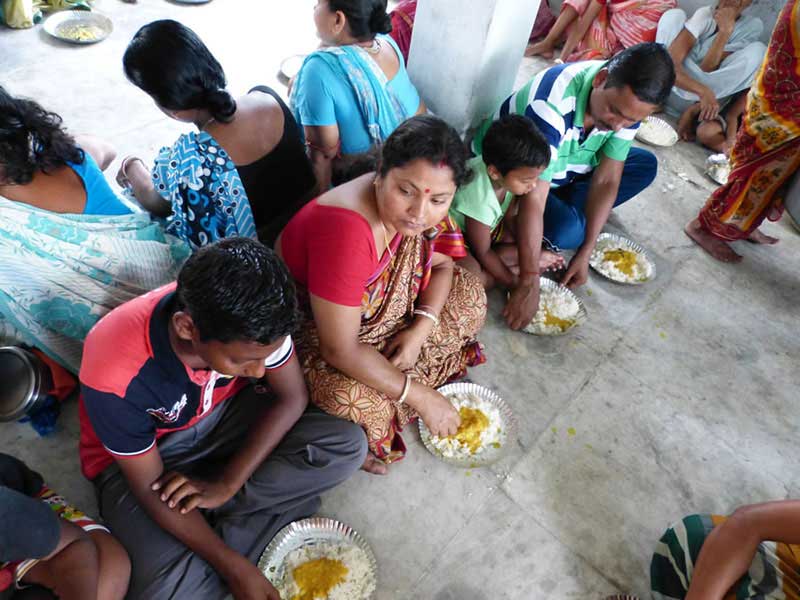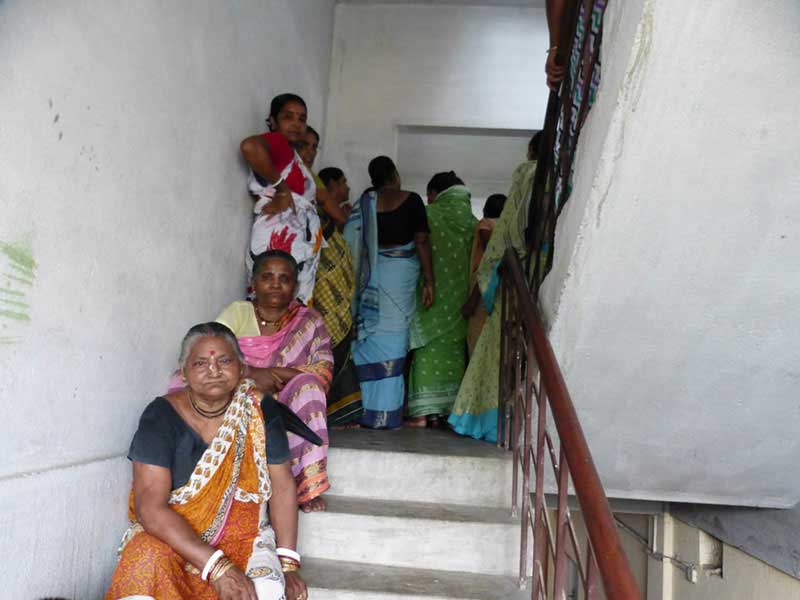 It is estimated that prasad was distributed to over 2,000 devotees and guests on this holy day.