Morning Class, Sri Nabadwip Dham
13 June 2015, India

Starting from today, His Divine Grace Om Vishnupad Srila Bhakti Nirmal Acharya Maharaj gives morning English class at the samadhi mandir of Om Vishnupad Srila Bhakti Raksak Sridhar Dev-Goswami Maharaj: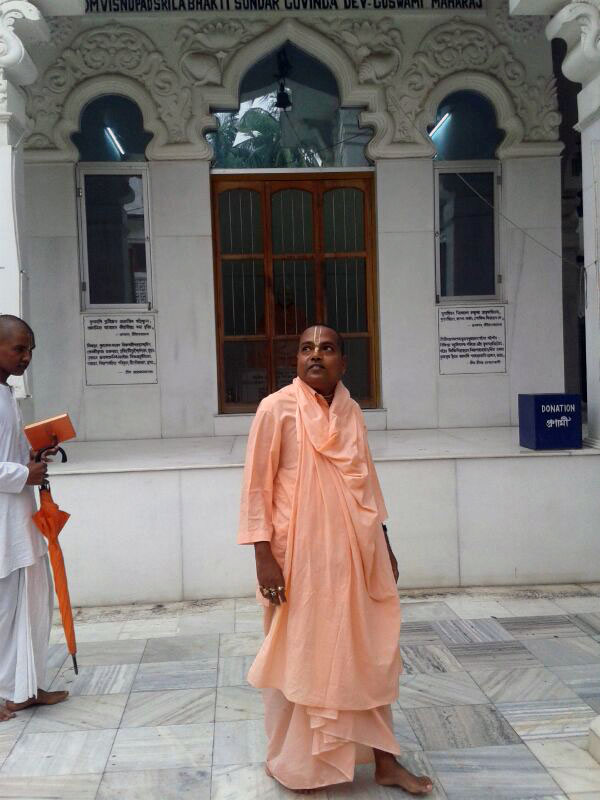 Phanindranath Prabhu, Sankar Mohan Prabhu, Aruradha Devi Dasi, Revatinandan Prabhu (Malaysia),
Manas Krishna Prabhu Brahmachari, and Aditinandan Prabhu.

Above and below: Anuradha Devi Dasi and Aditinandan Prabhu came from Brazil
to serve at the Math for an extended period of time.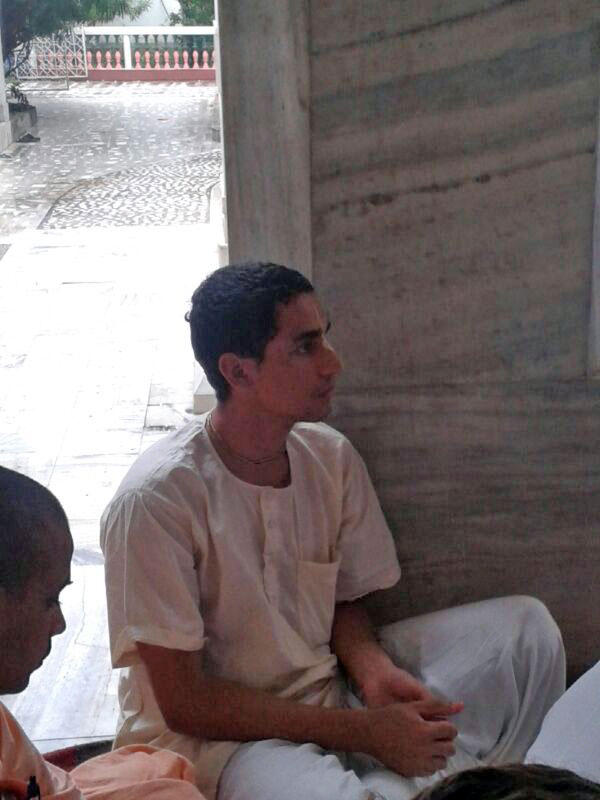 On the left: Bhima Prabhu Brahmachari from Russia,
also serving at the Math for an extended period.