An Afternoon in Sri Nabadwip Dham
Sri Nabadwip Dham, India
19 June 2015
His Divine Grace Srila Bhakti Nirmal Acharya Maharaj is overseeing the planting preparations at Sri Govinda Kunda and takes a regular walk around the premises to give guidance to the devotees and ensure the land of Sri Sri Guru Gauranga Govinda Sundar Jiu is maintained properly.

Santosh Prabhu, Sankar Mohan Prabhu, Tarok Krishna Prabhu, Vishnu Prabhu,
Rana Krishna Prabhu, Nitai Charan Prabhu:

yavat ahchaye prana dehe achhe sakti
tavat karaha krsna-pada-padme bhakti
"As long as there is life and strength in the body,
you should render devotional service to the lotus feet of Krishna."

(Sri Chaitanya-bhagavat, Madhya-khanda, 1.342)

Loading the tub with the seedlings.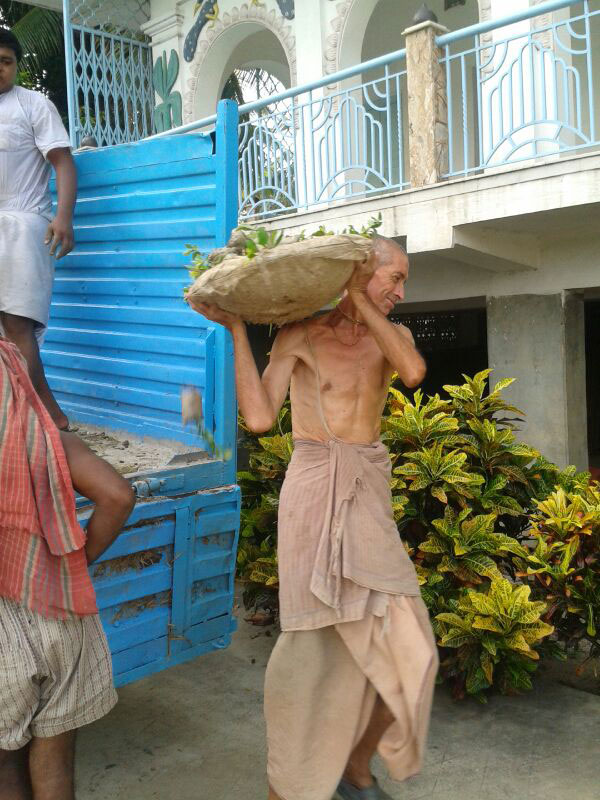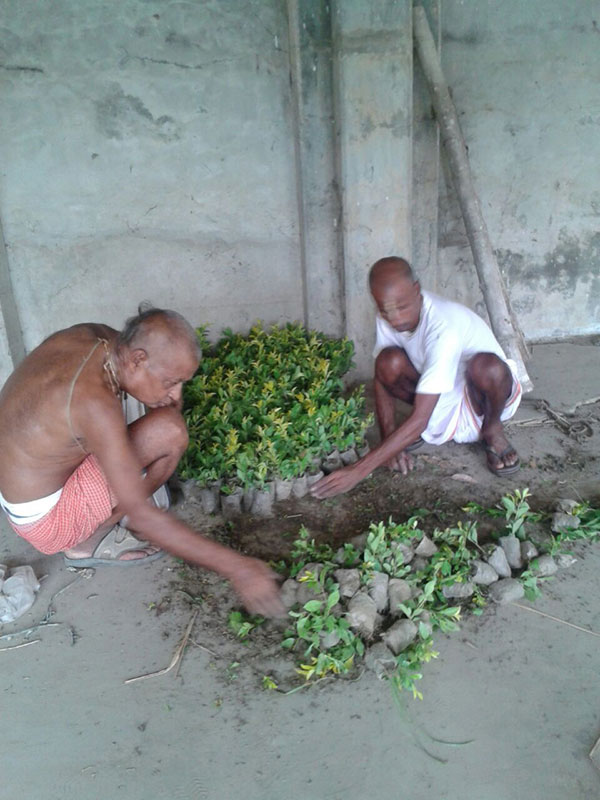 Once the seedlings are unloaded, they are then sorted and kept neatly.

Hundreds of jasmin tree seedlings.

Some trees were planted a while ago.