His Divine Grace Om Vishnupad
Srila Bhakti Nirmal Acharya Maharaj's
Sri Vyasa Puja Mahamahotsav
(Noon Programme)
Sri Nabadwip Dham, India
13 October 2015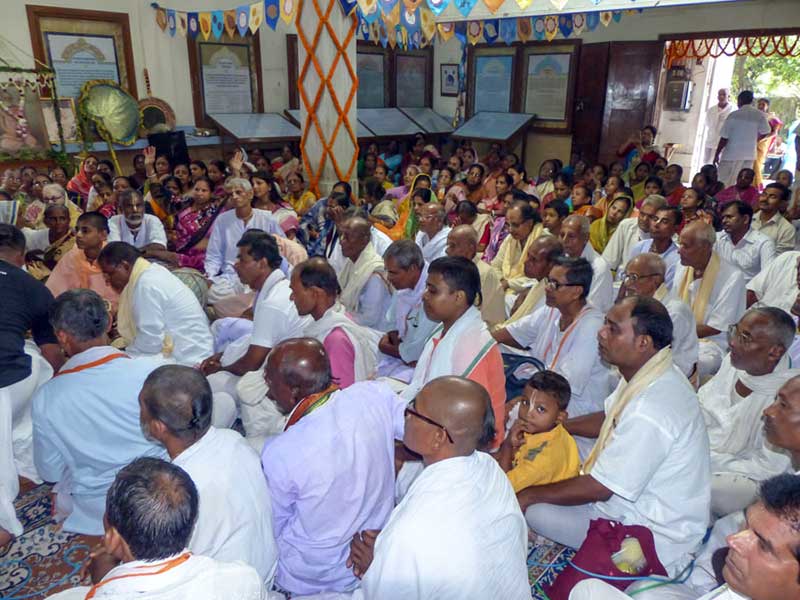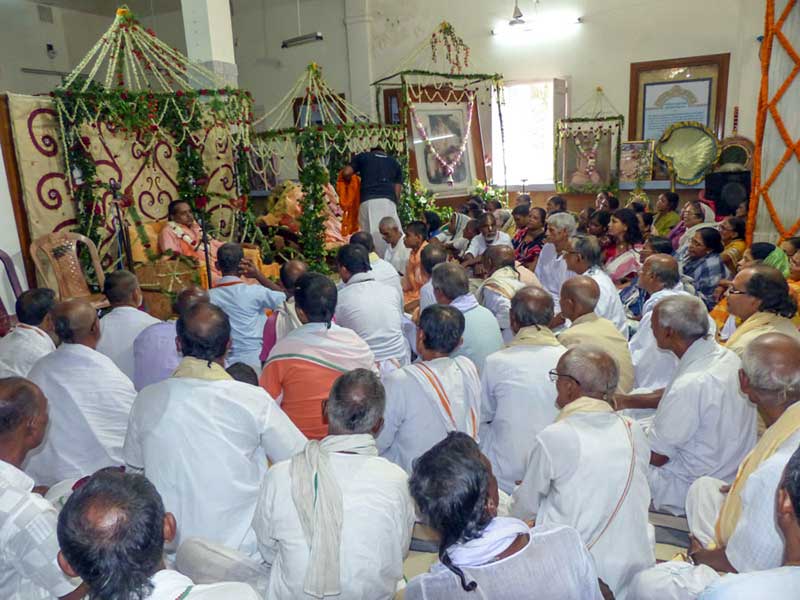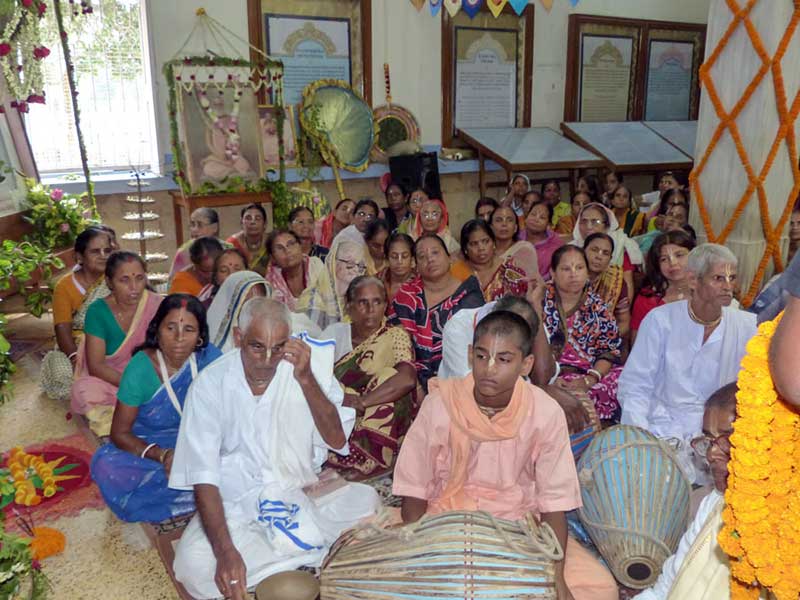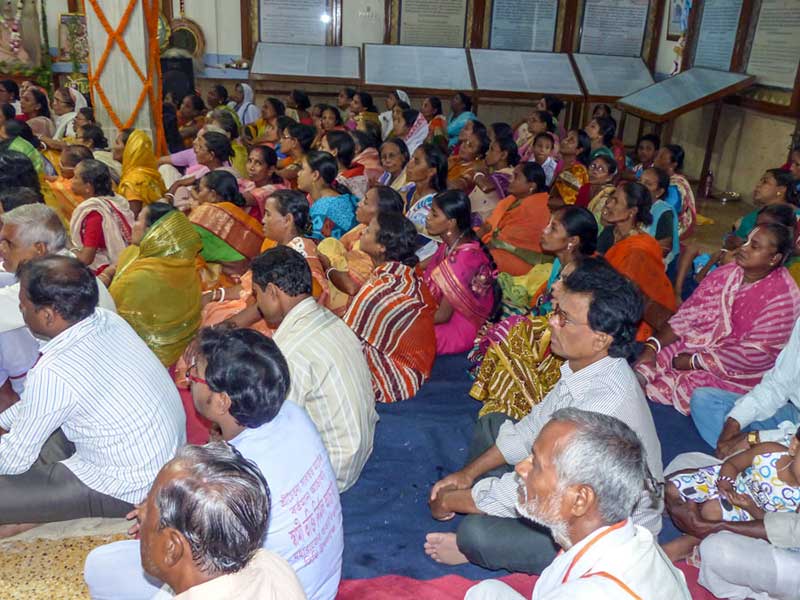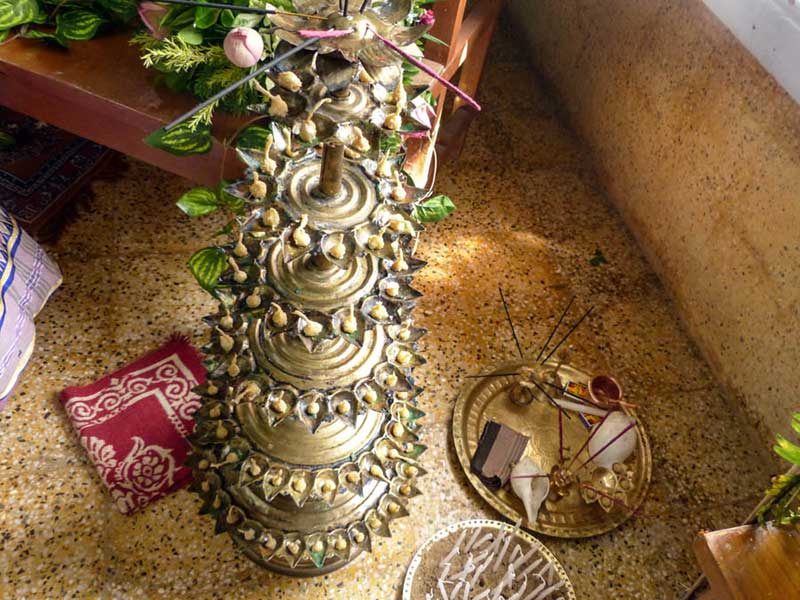 The paraphernalia affectionately prepared for Sri Guru Puja.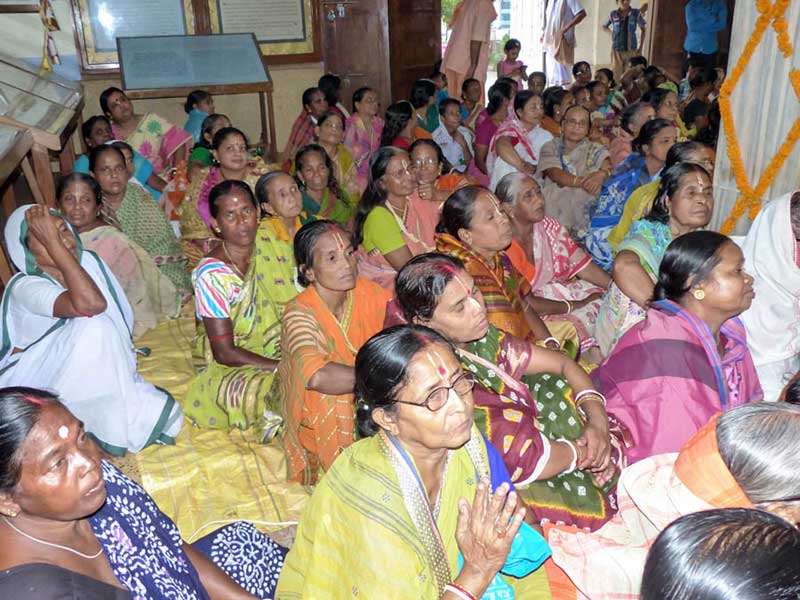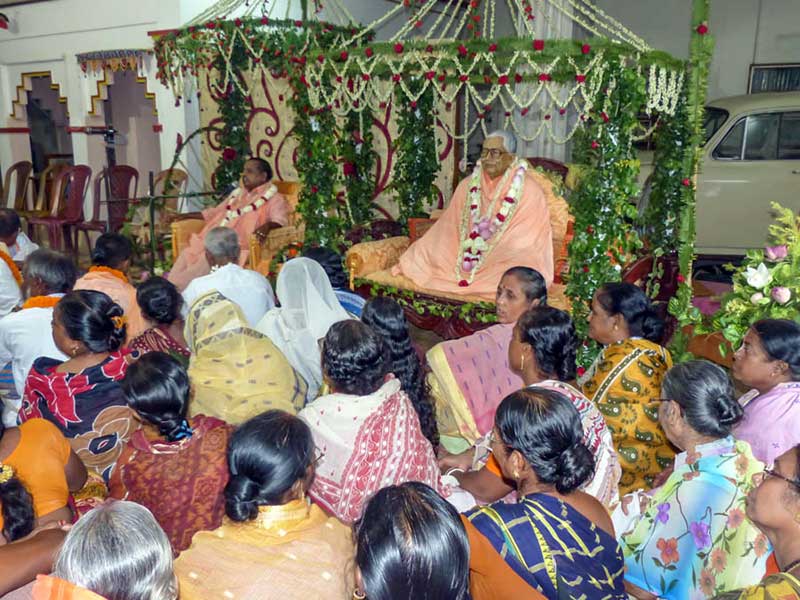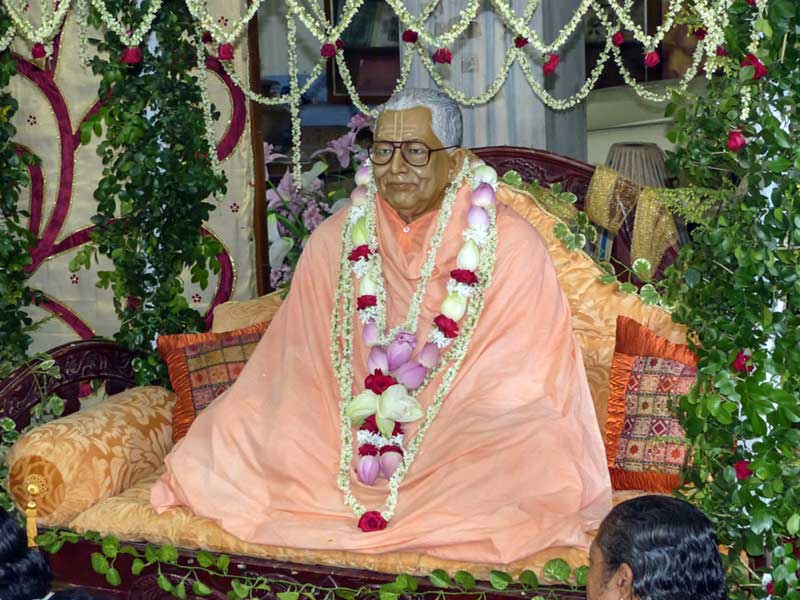 After His Divine Grace gives the class, the assembled Gaudiya Vaishnav dignitaries speak
to the assembled devotees in glorification of Sri Gurupadpadma.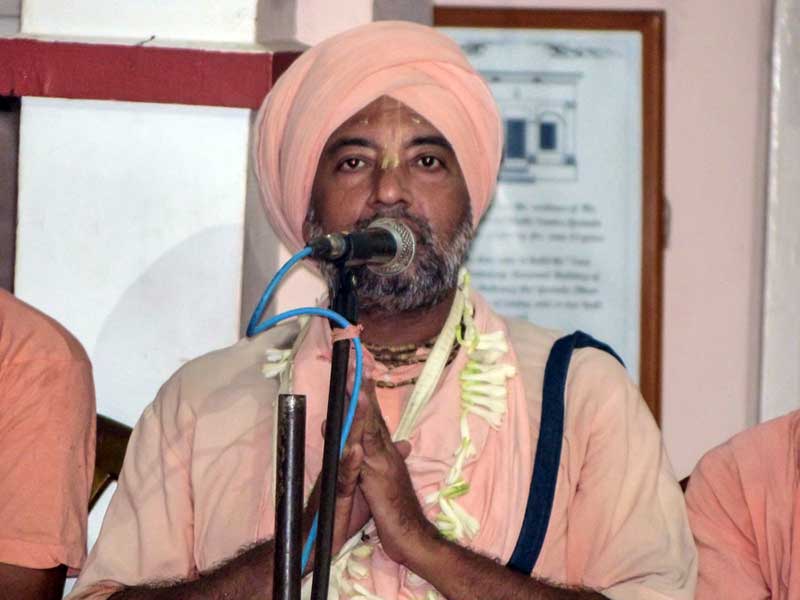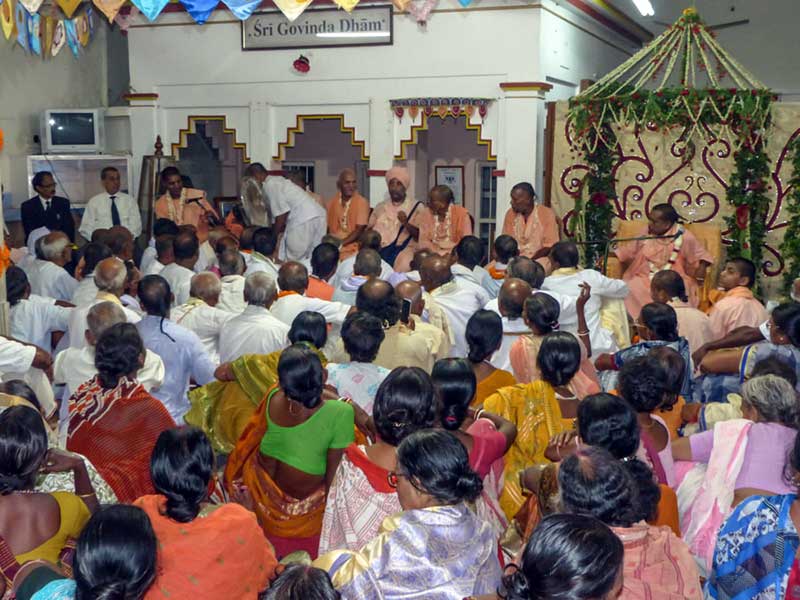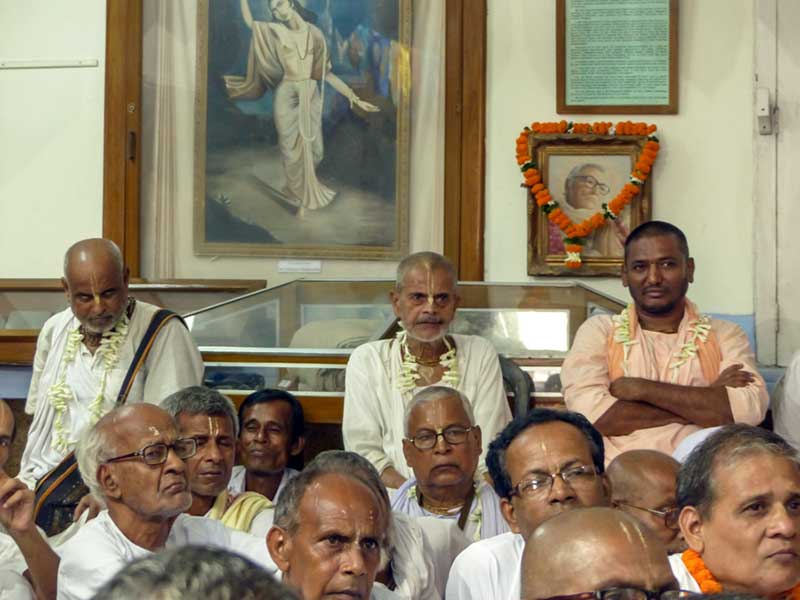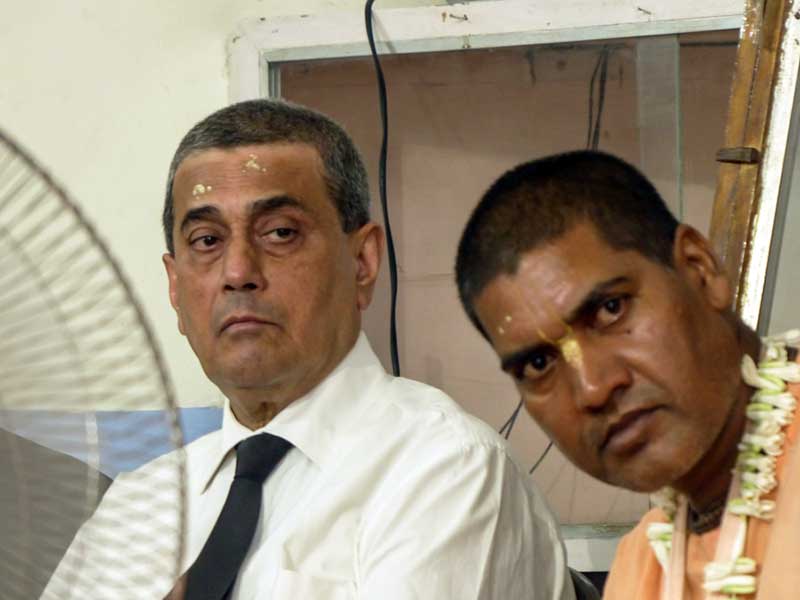 After the class, devotees humbly and carefully worship the holy lotus feet of Srila Gurudev,
Om Vishnupad Jagad-Guru Srila Bhakti Nirmal Acharya Maharaj.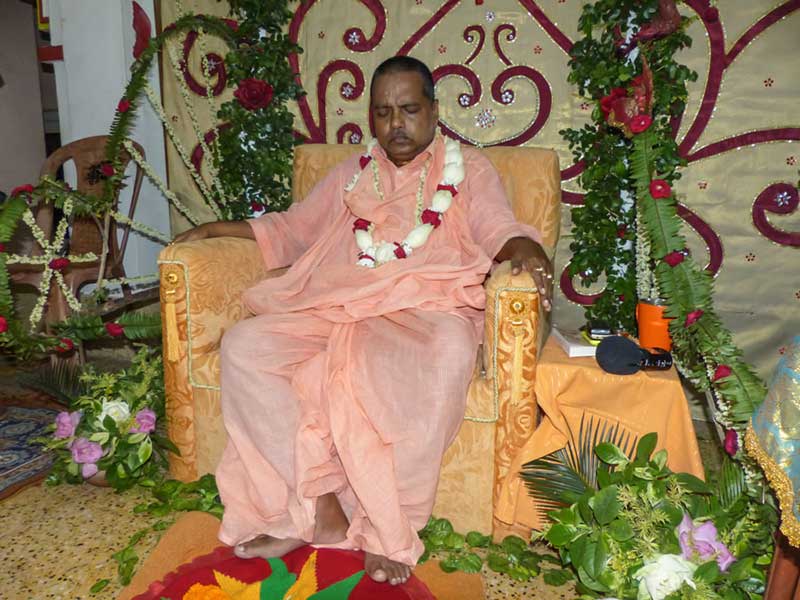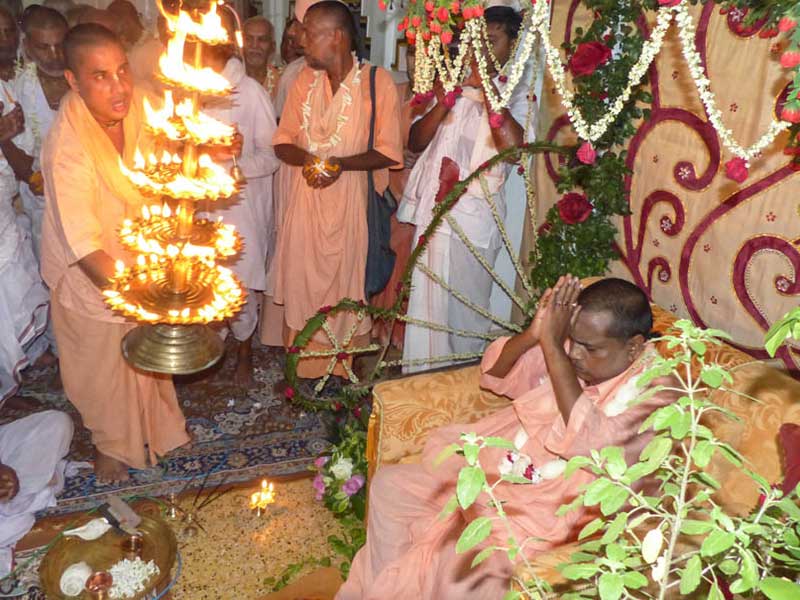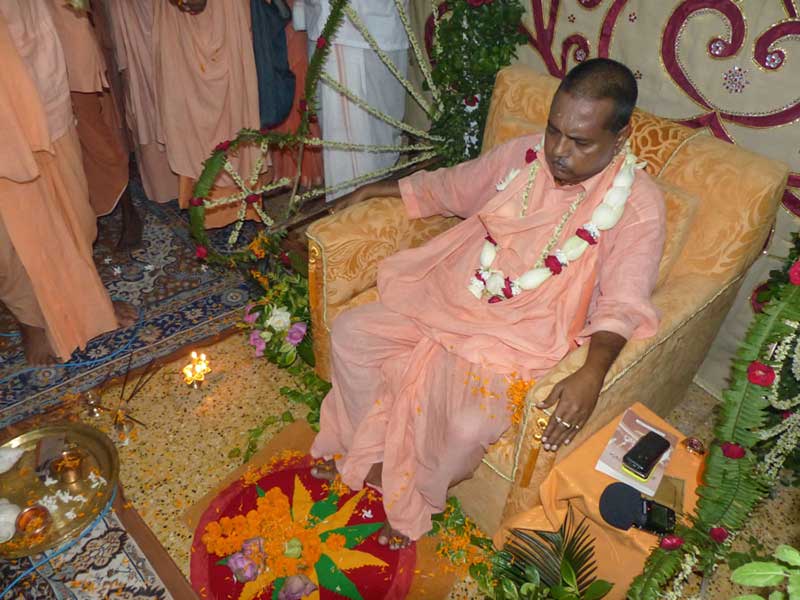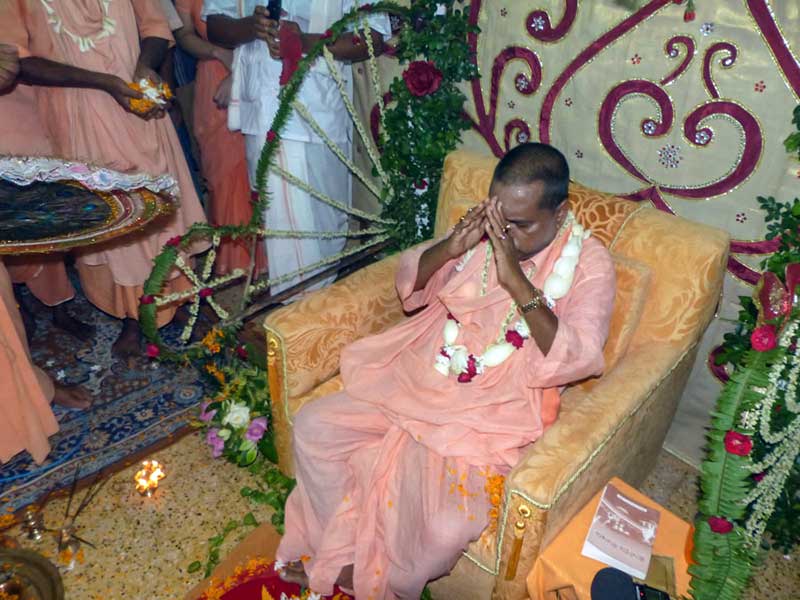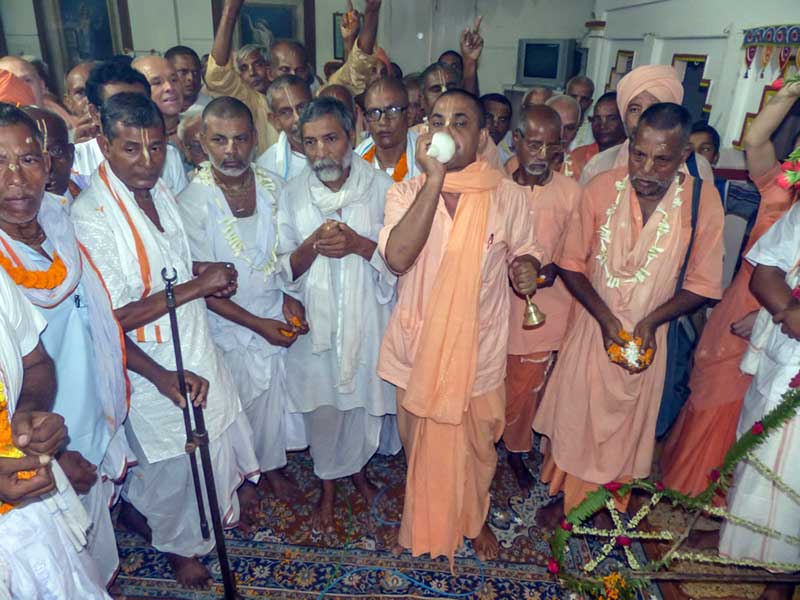 After the arati, all Vaishnavs and devotees offer puspanjali and their obeisances
at the holy lotus feet of Sri Gurudev.