News from Sri Nabadwip Dham
1-2 December 2015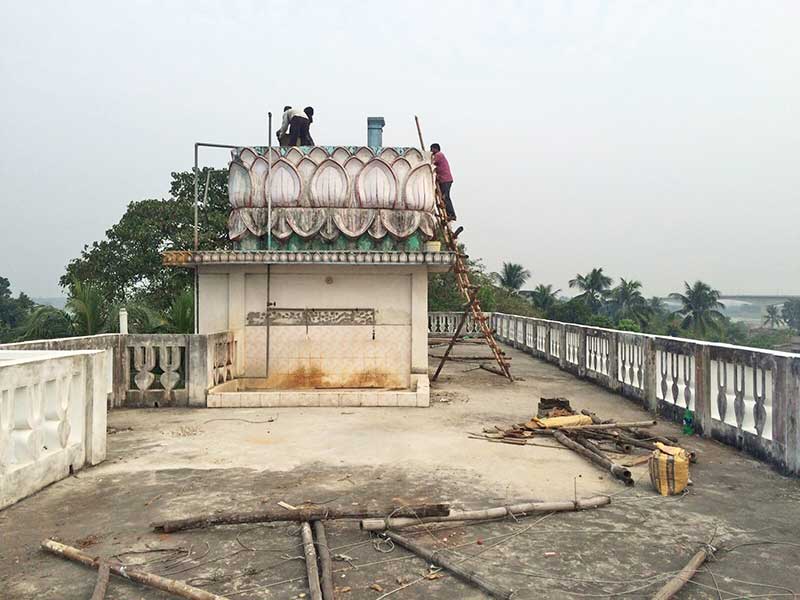 The repairs of the water tank are continuing...

...and so are the marbling works.

Sri Acharya Bhavan, the house and veranda of Srila Bhakti Sundar Govinda Dev-Goswami Maharaj,
gets a fresh coat of paint and some maintenance repairs.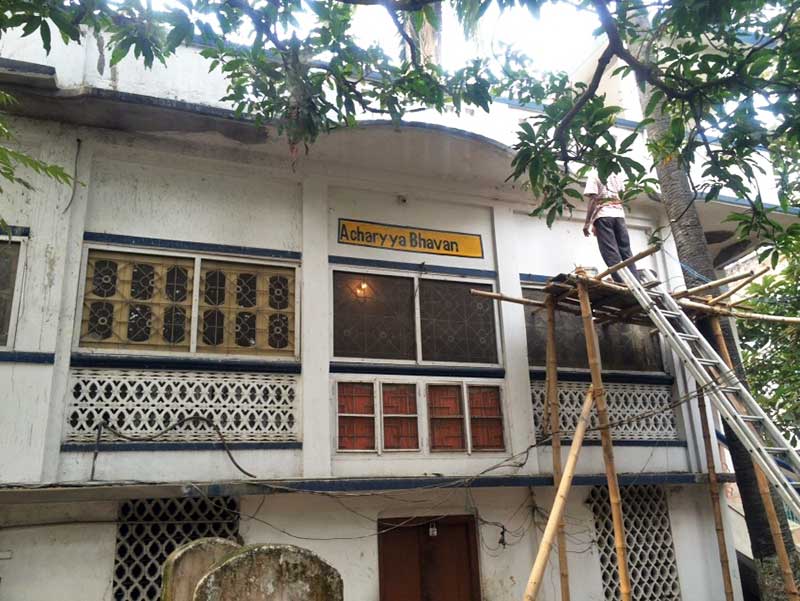 The ground floor is used for storing cooking utensils and other service paraphernalia.

Manas Krishna Prabhu Brahmachari walking out of the Gosala.

Threshing the harvested paddy in the area behind the Rama Dham (Ladies' Ashram).