News from Sri Nabadwip Dham
6 December 2015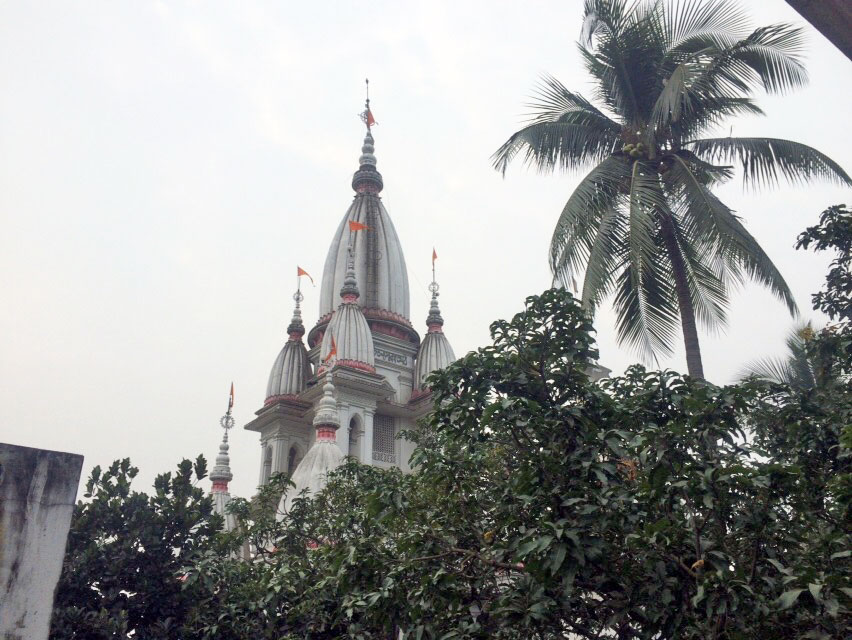 The roof of Srila B.S. Govinda Dev-Goswami Maharaj's house.

The close-up of the bell fruit tree.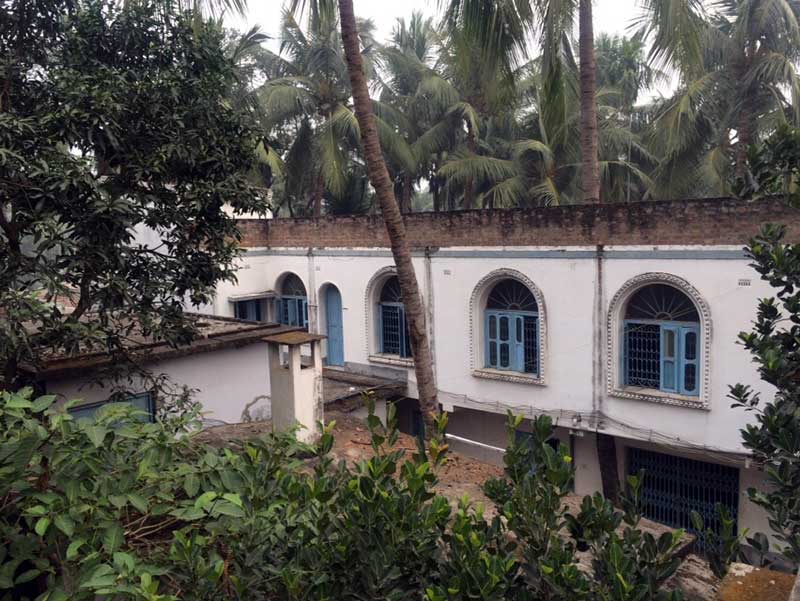 The view from the roof of Srila Gurudev's house: the passage to the kitchen and the prasadam hall.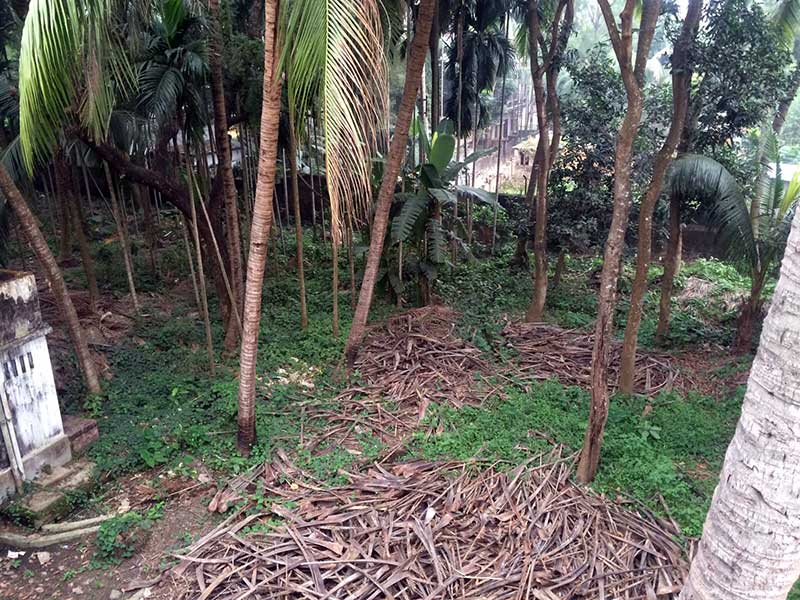 The area behind Srila Gurudev's veranda overlooking the North-West boundary wall.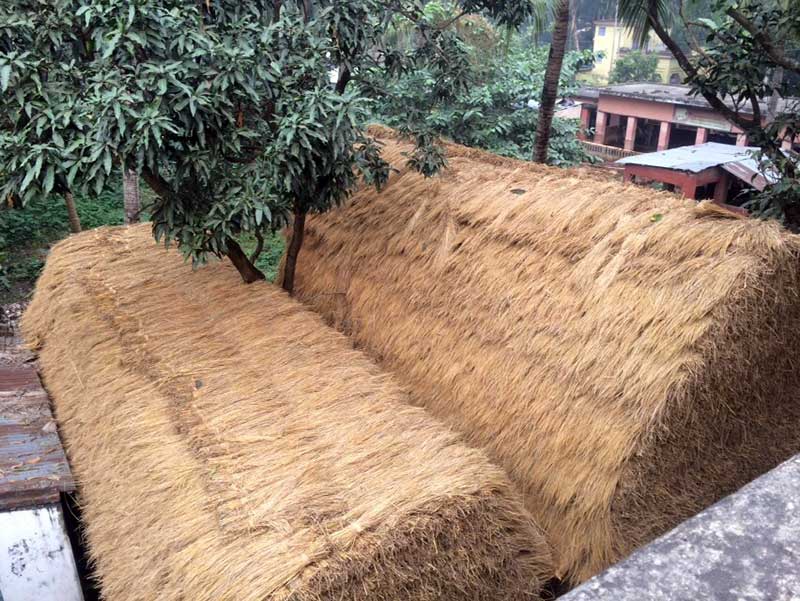 As the rice paddy is threshed, the hay stacks for the cows continue to grow.

The hay is then shredded into small bits, mixed with other fodder, and given to the cows.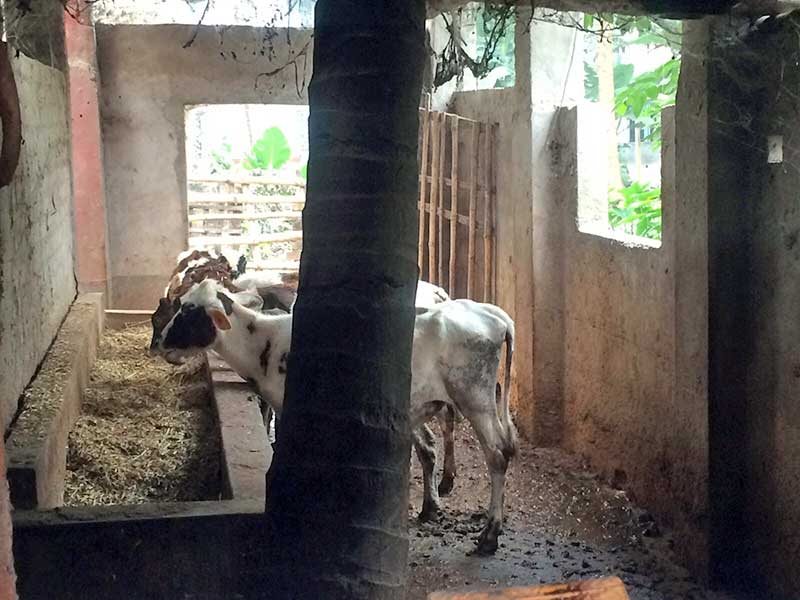 The goshala premises.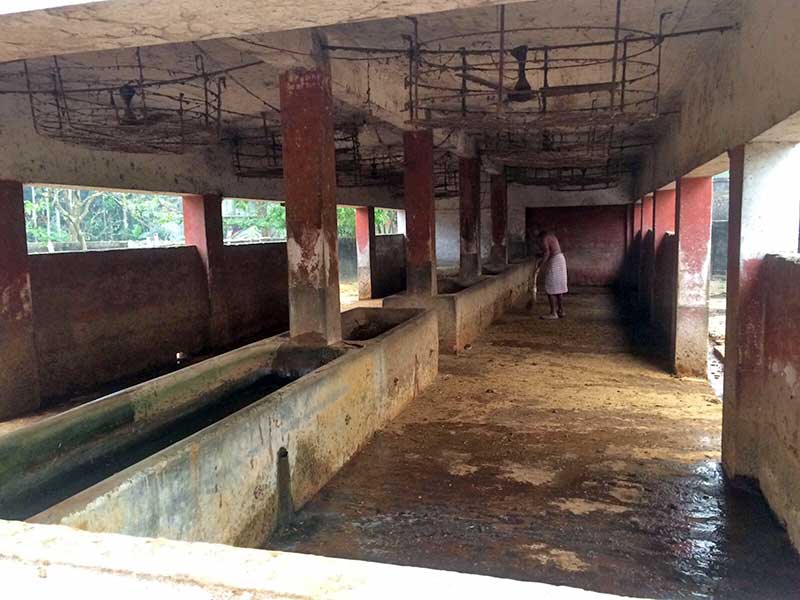 This Govinda-bhog rice is considered premium and used for making sweet rice (paramanna) and puspanna.

Santosh Prabhu (on the right) supervising the threshing.

Above and below: one more stack of hay is placed next to Rama Dham (the Ladies' Ashram).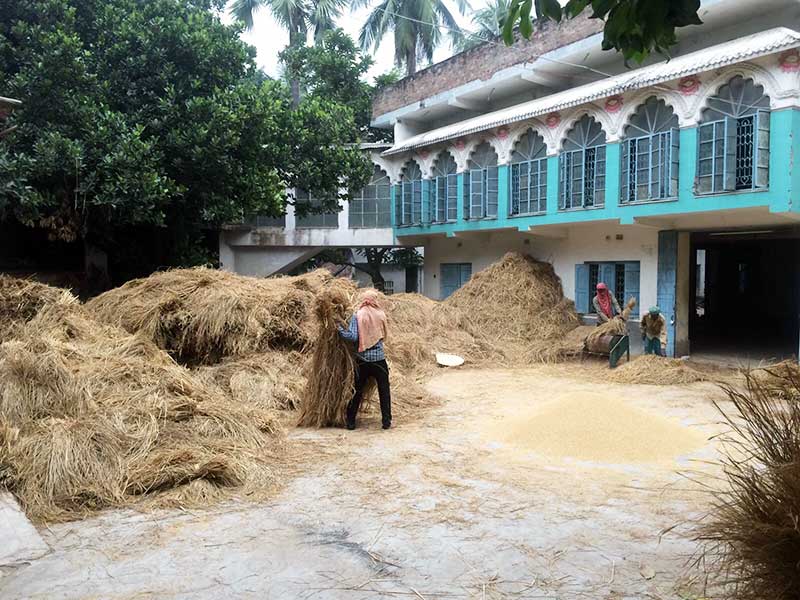 Garden of Srimati Tulasi Devi at Madhupati Dham.

Other rice batch is being threshed separately behind Rama Dham.