Srila Bhakti Sundar Govinda
Dev-Goswami Maharaj's
Sri Vyasa Puja Mahamahotsav
27 December 2015, Sri Nabadwip Dham
MORNING ARATI AND PROGRAMME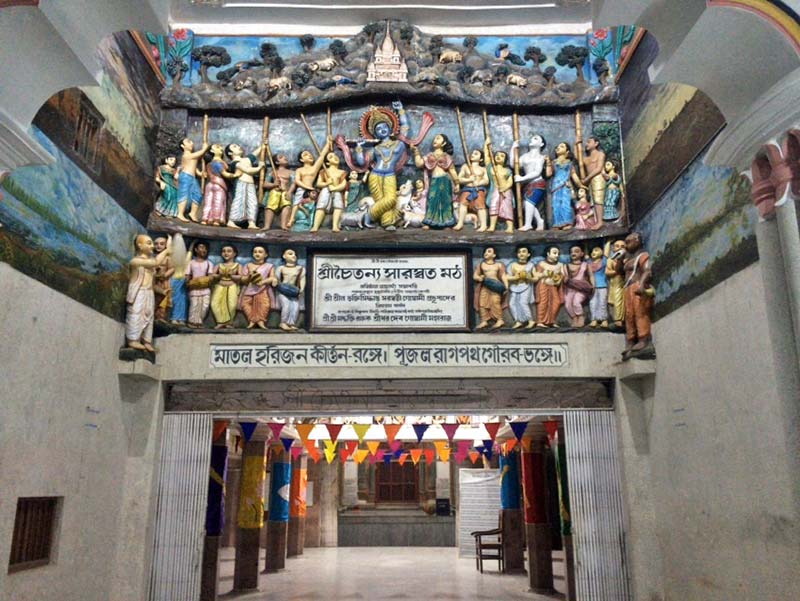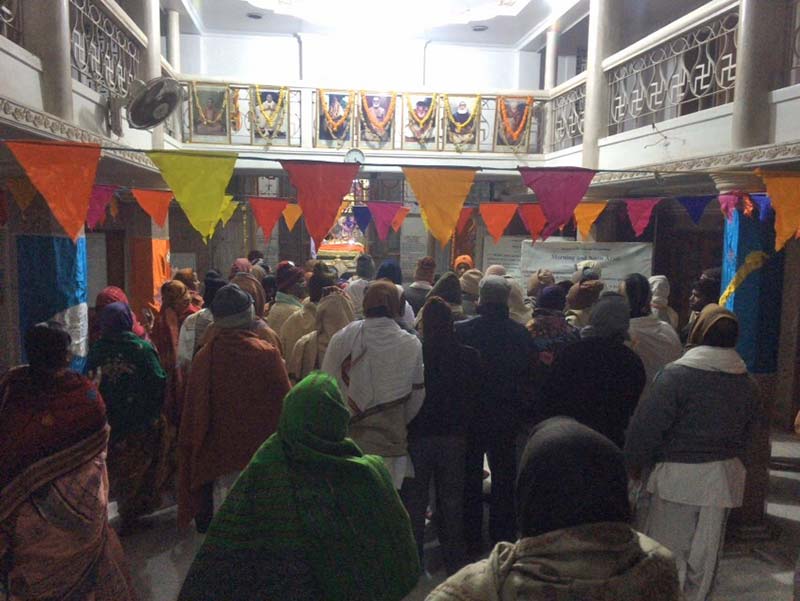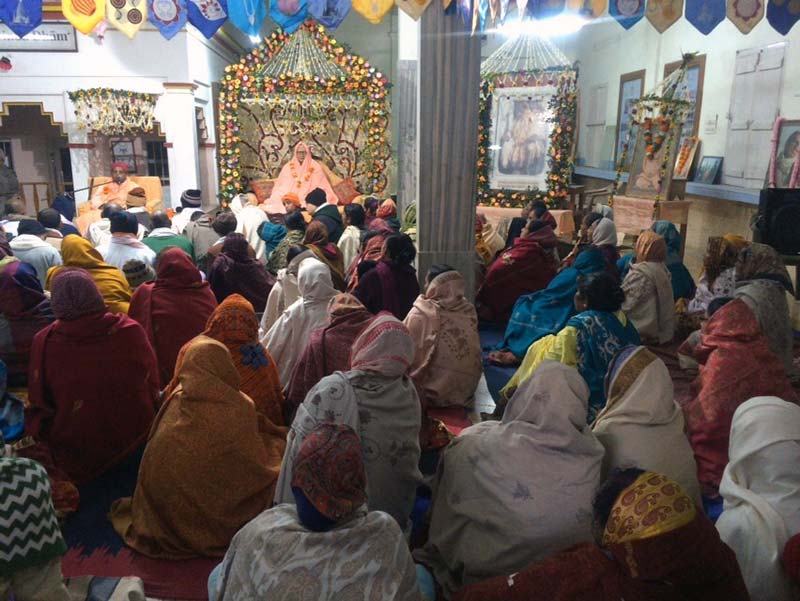 After the morning arati and the parikrama, the devotees come to Sri Seva Kunja to hear Hari-katha
from the lotus mouth of His Divine Grace Om Vishnupad Srila Bhakti Nirmal Acharya Maharaj.

Seated to the right of His Divine Grace is Sripad Rama Krishna Prabhu from Uluberia.
INITIATIONS

Several devotees sought and received second initiation on this auspicious day.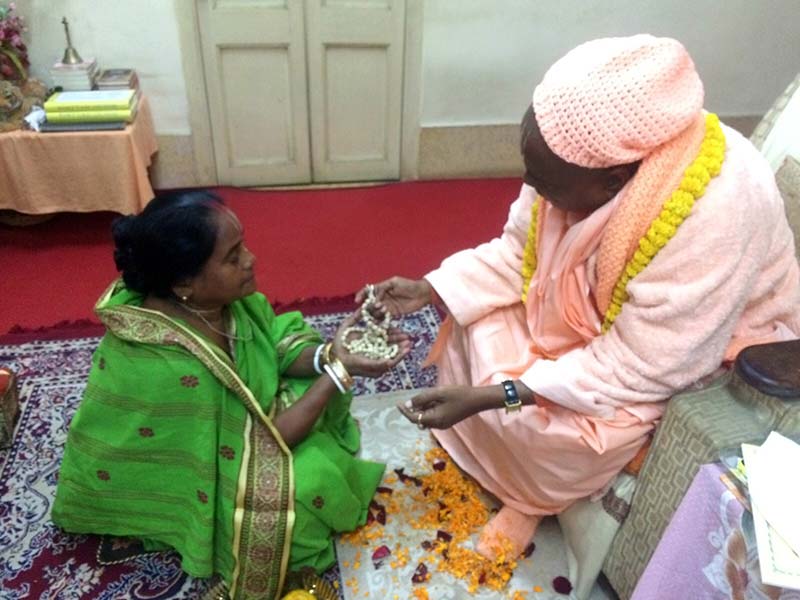 First initiation.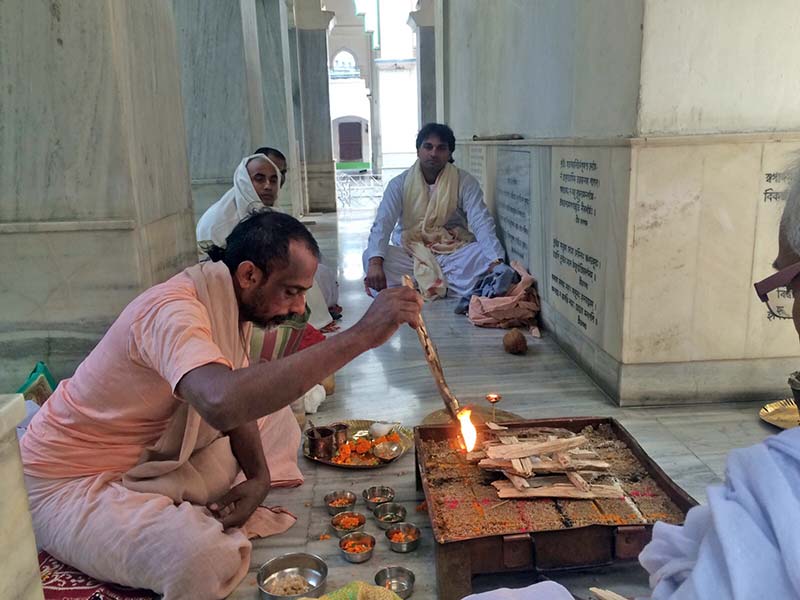 A fire sacrifice held for the male initiates into the gayatri mantra.
NOON PROGRAMME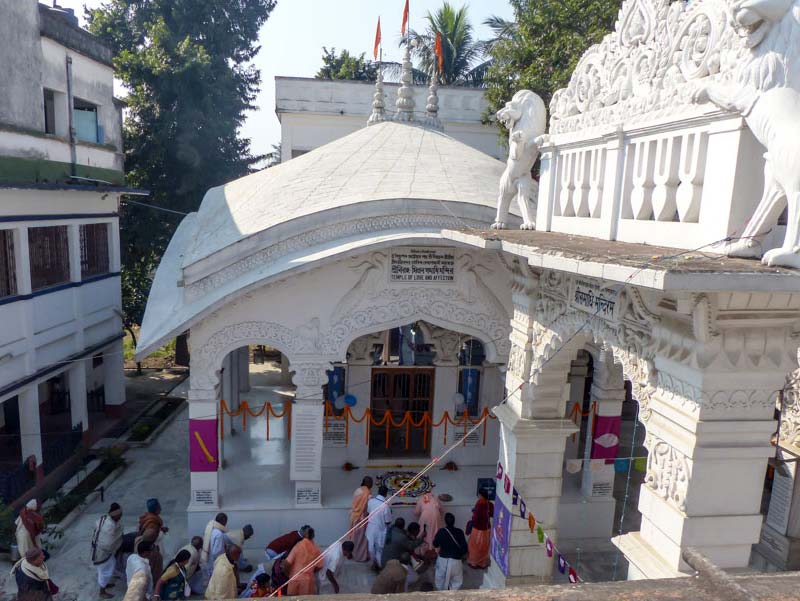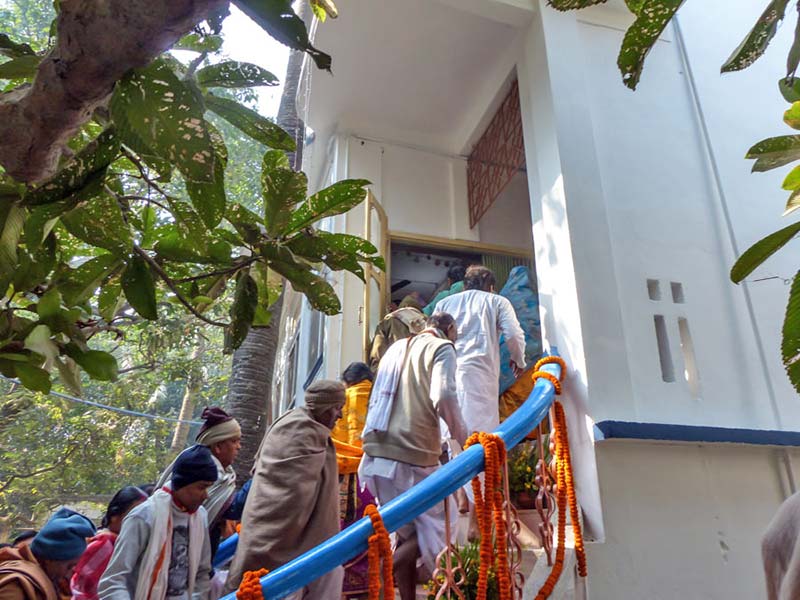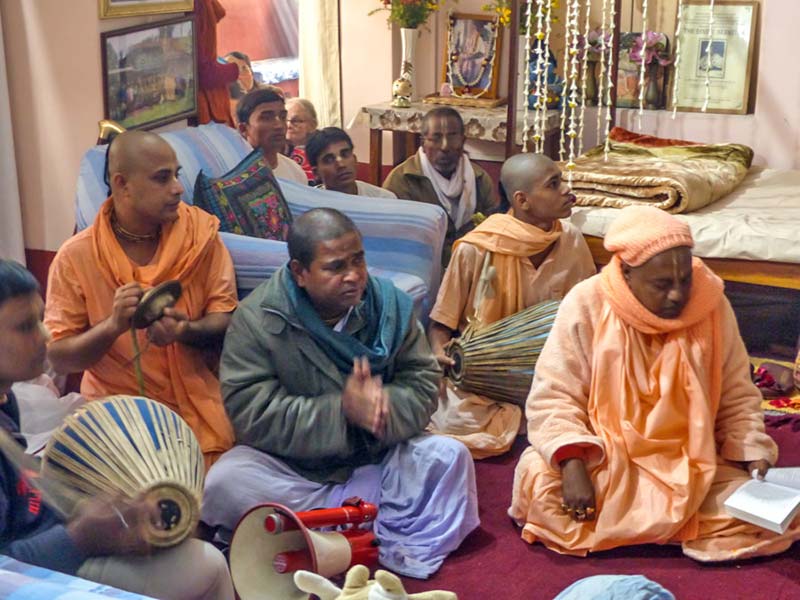 The main programme in honour of the divine appearance of Om Vishnupad Srila Bhakti
Sundar Govinda Dev-Goswami Maharaj begins here, at the holy bhajan kutir of His Divine Grace.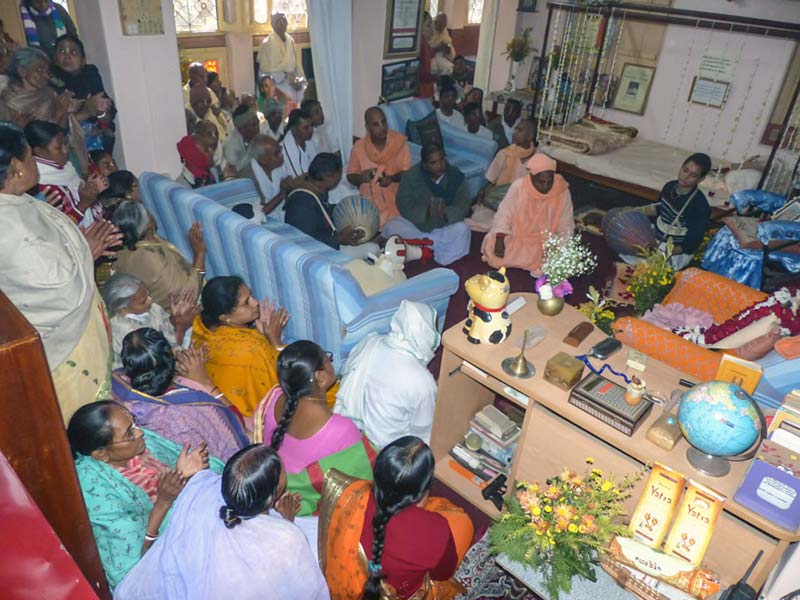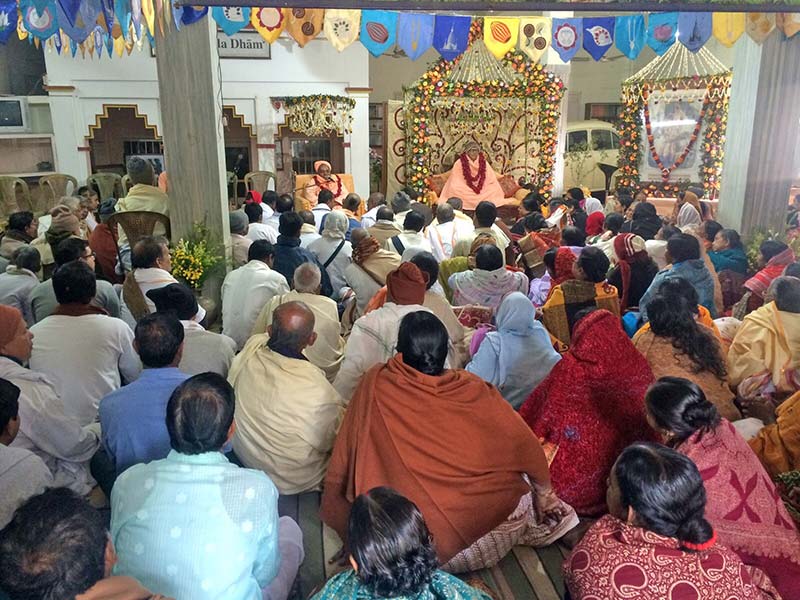 The programme then continues at Sri Seva Kunja.
SRI PRASAD SEVA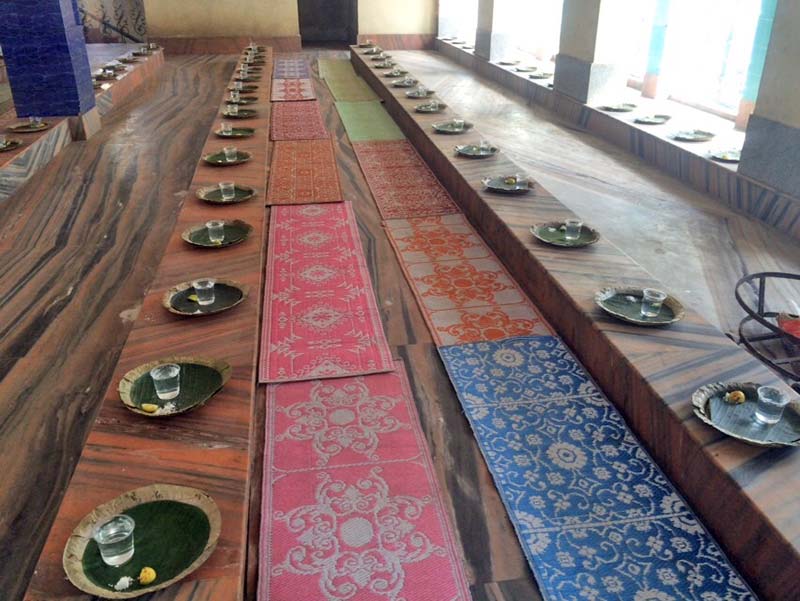 The plates are placed (with some salt, lemon and water), the mats are spread,
and the devotees are ready to serve the Vaishnavs.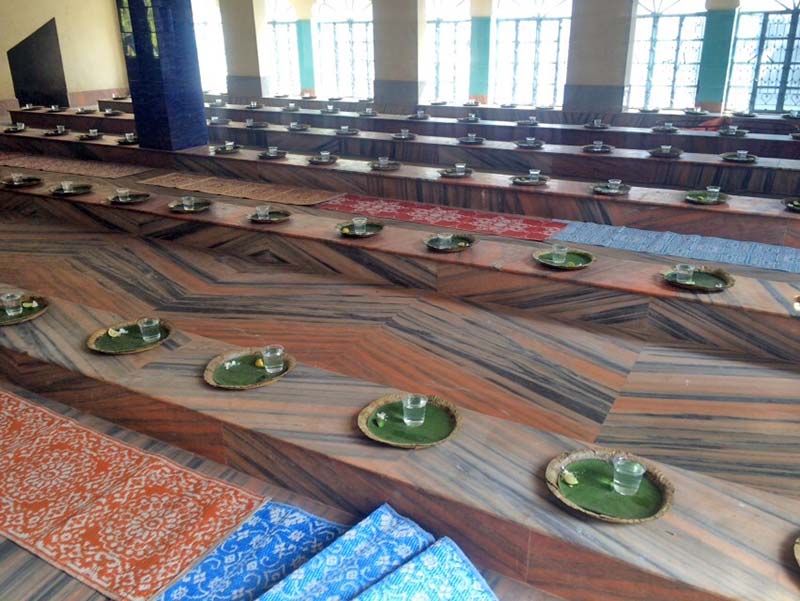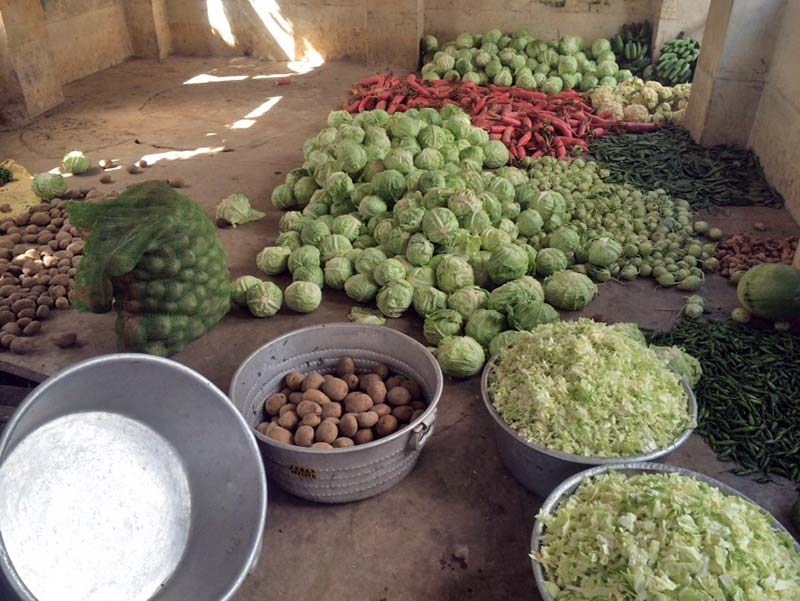 Tub after tub, the vegetables are cut throughout the day.

Rice, sak...

...mixed subji, sweet rice...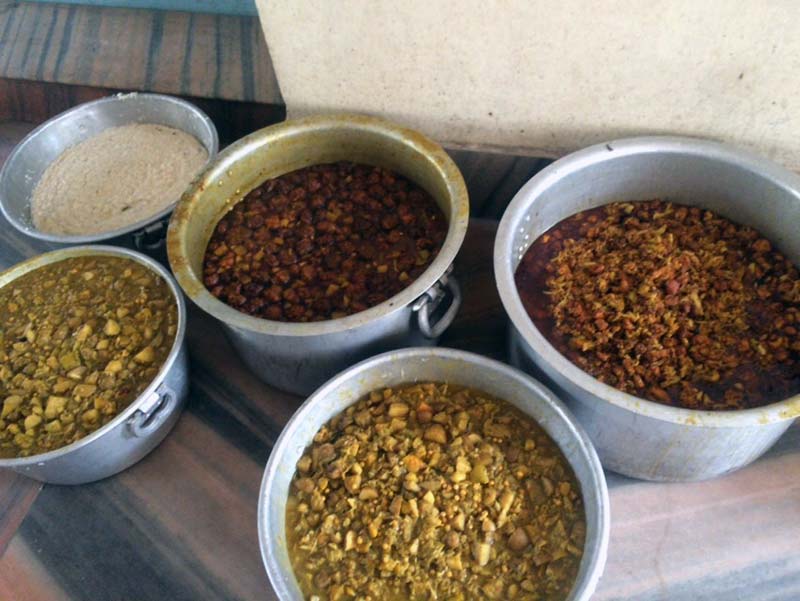 ...and many more pots of prasadam.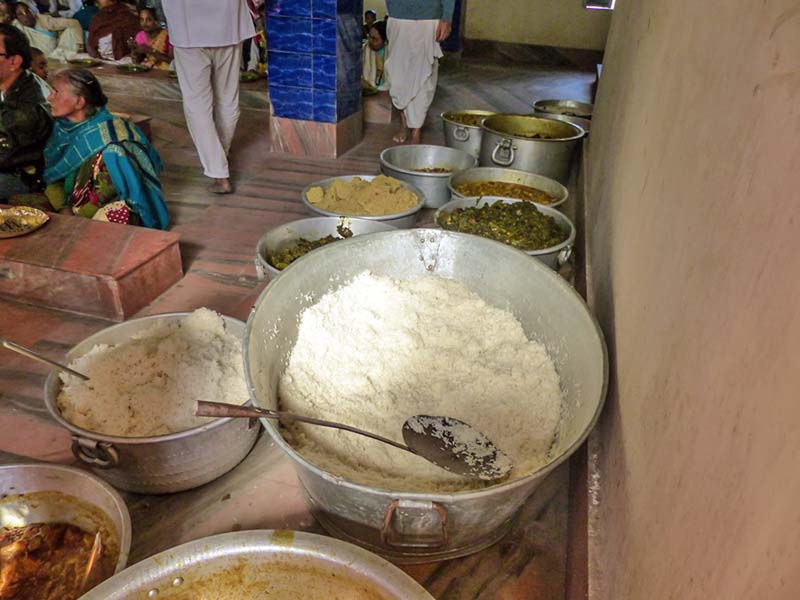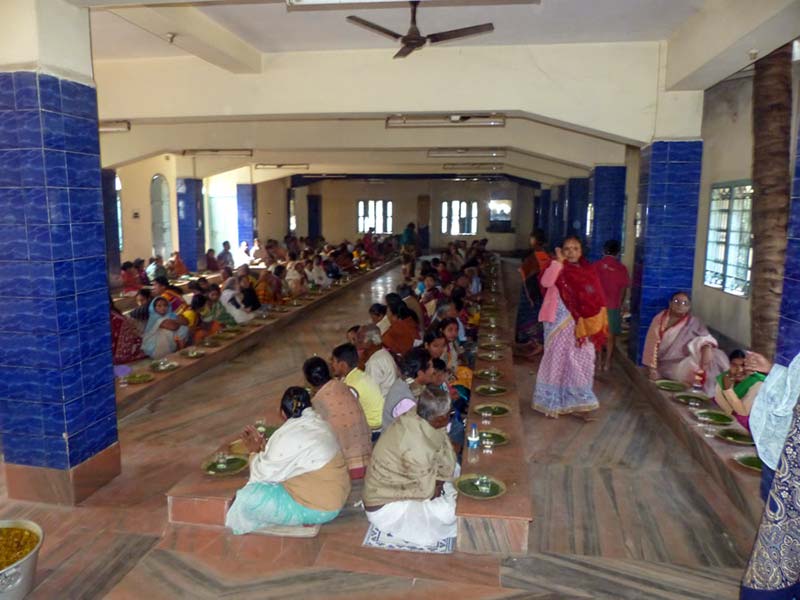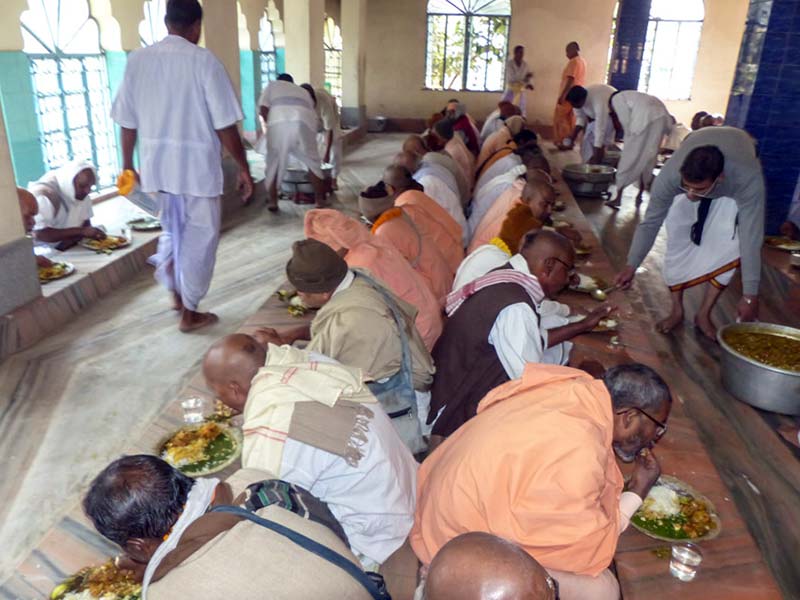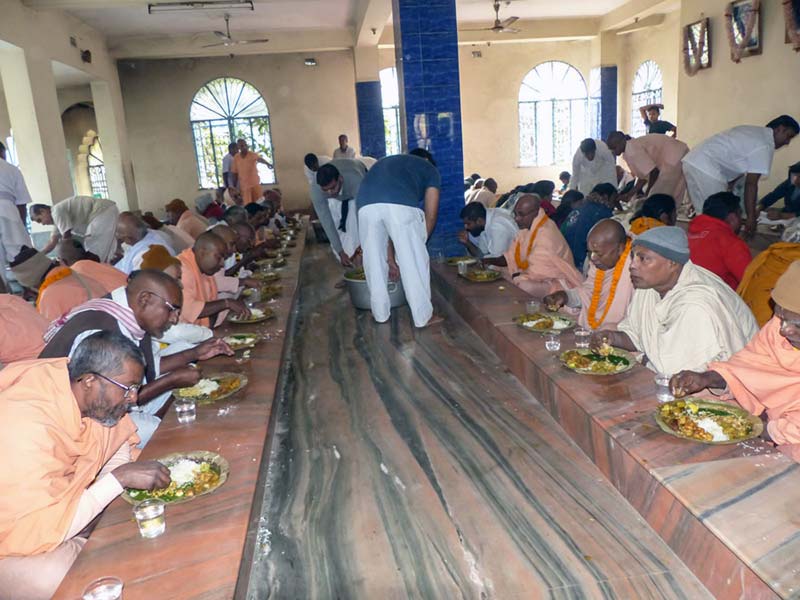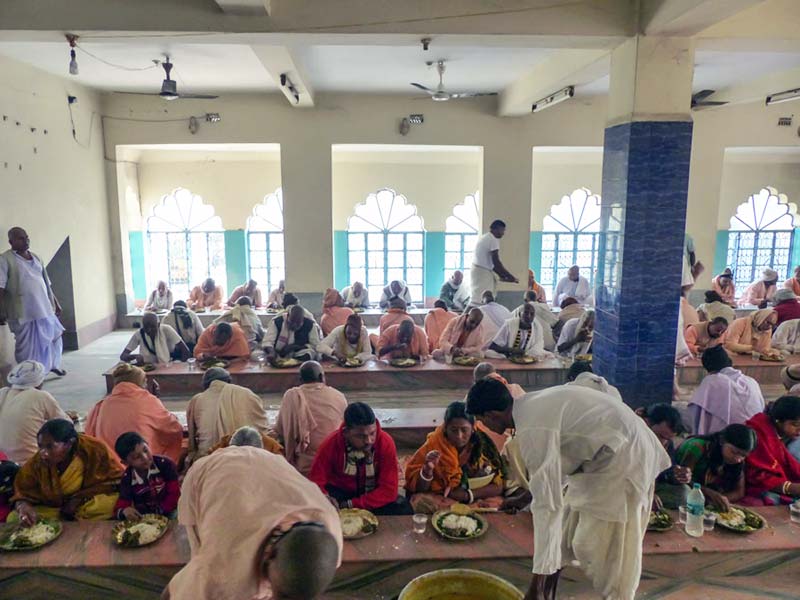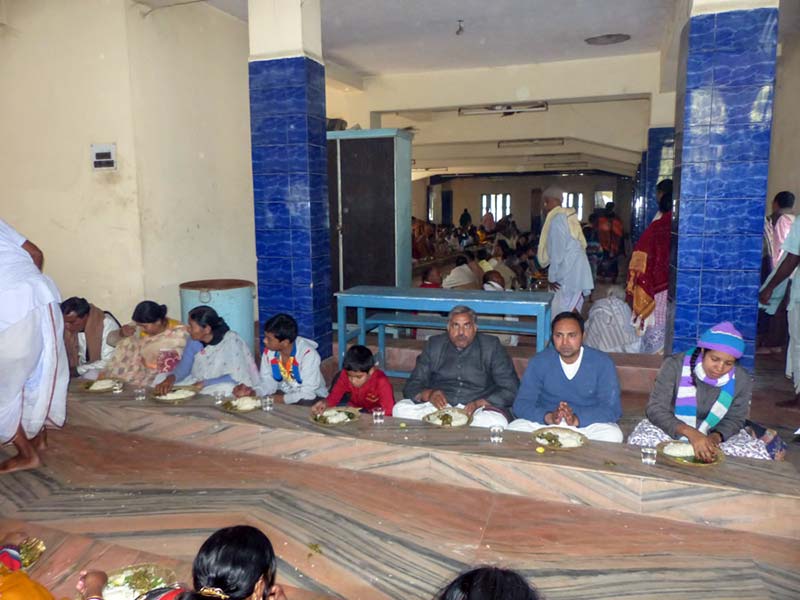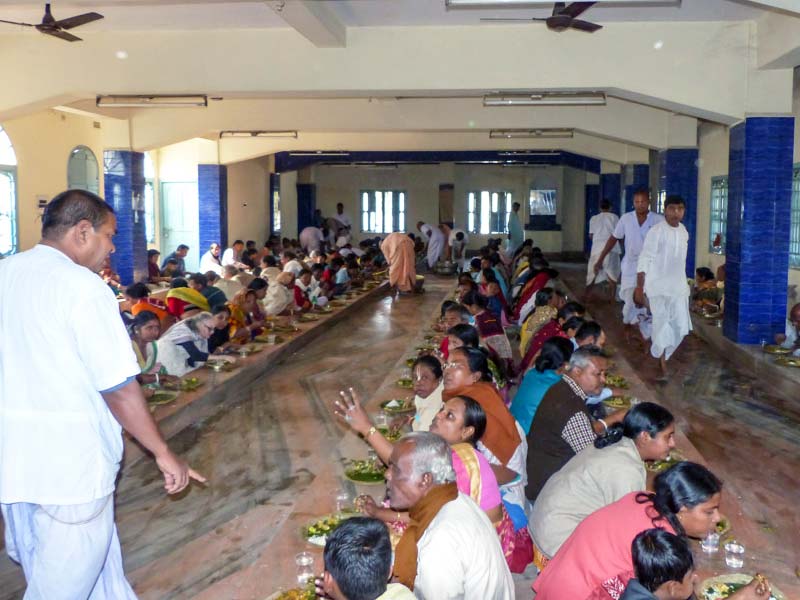 · — { HARE KRISHNA } — ·