Temple Inauguration in Betur
29 December 2015
On the sorrowful day of disappearance of Bhagavan Sri Srila Bhakti Siddhanta Saraswati Goswami Thakur Prabhupad, when the Lord's hand snatched the jewel of the world's eye and left the souls weep and forever sore-hearted, that same merciful Lord today caught our worshippable Sri Gurupadpadma's hand and revealed His forms as Sri Sri Guru Gauranga Gandharva Radha Raman jiu in Betur, Burdwan District, West Bengal, India, to distribute His causeless mercy to all jiva souls and fill their lives with all auspiciousness.
May the lotus feet of Sri Gurupadpadma Jagad Guru Om Vishnupad Srila Bhakti Nirmal Acharya Maharaj—by whose energy and vision this sweet temple has manifested and whose strongest desire for the beneft of all jiva souls has today brought the Lords to Their home—keep our bodies, minds, and mouths forever engaged in selfless service to his servants' servants' foot dust and give us some small service place at his home.

Darshan of Sri Sri Guru Gauranga Gandharva Govinda Sundar Jiu in Sri Nabadwip Dham.

The devotees and villagers rejoiced at the arrival of His Divine Grace Jagad Guru
Om Vishnupad Srila Bhakti Nirmal Acharya Maharaj and his servitors and associates.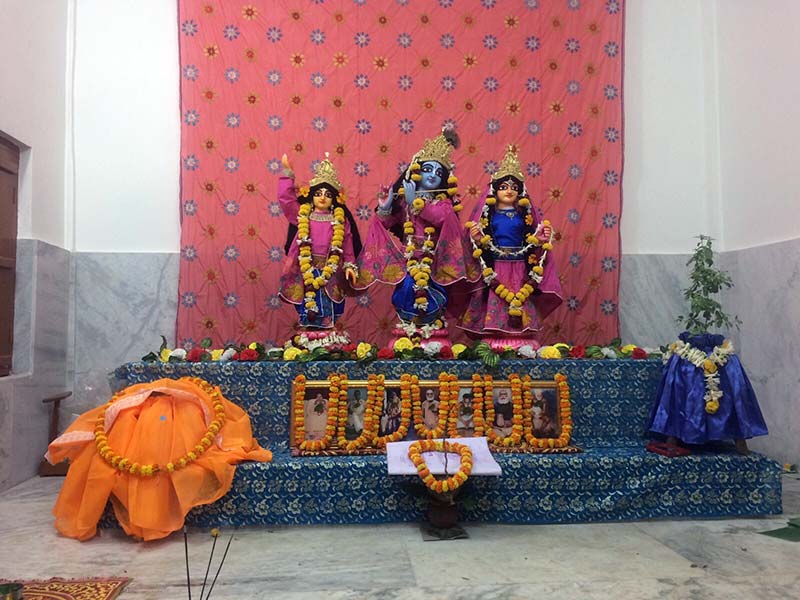 Their Lordships Sri Sri Guru Gauranga Gandharva Radha-Raman Jiu!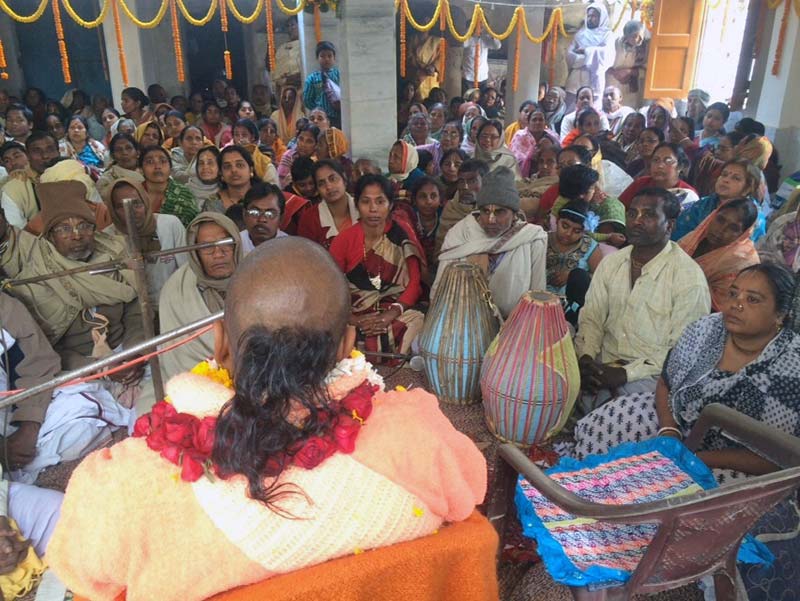 Devotees kept a book table at the gate of the Math.

Taking the offerings to the Lordships.

Bhoga arati.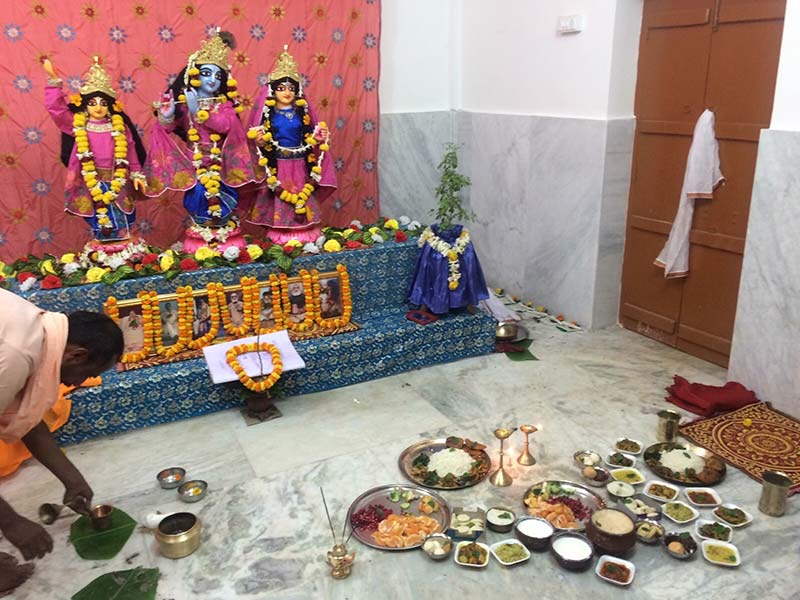 After the arati, His Divine Grace gave initiation to several devotees.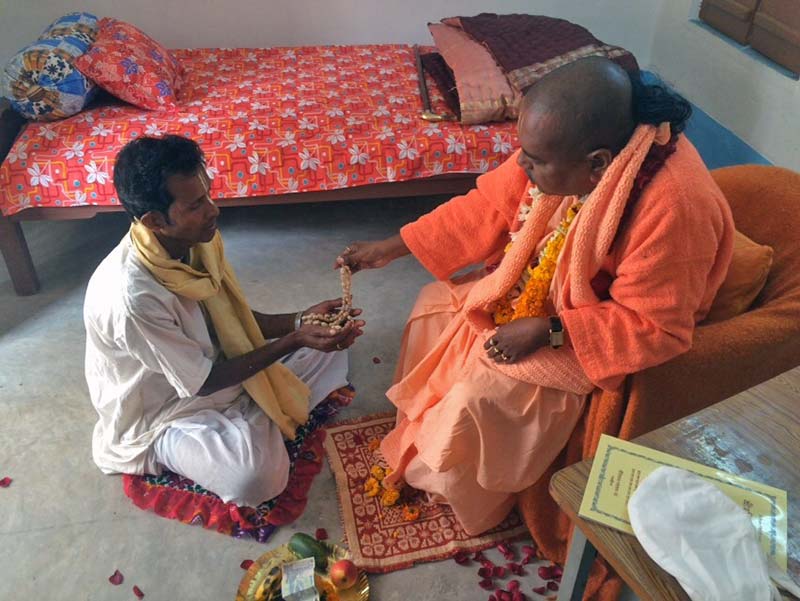 Time for Vaishnav-seva and prasad seva.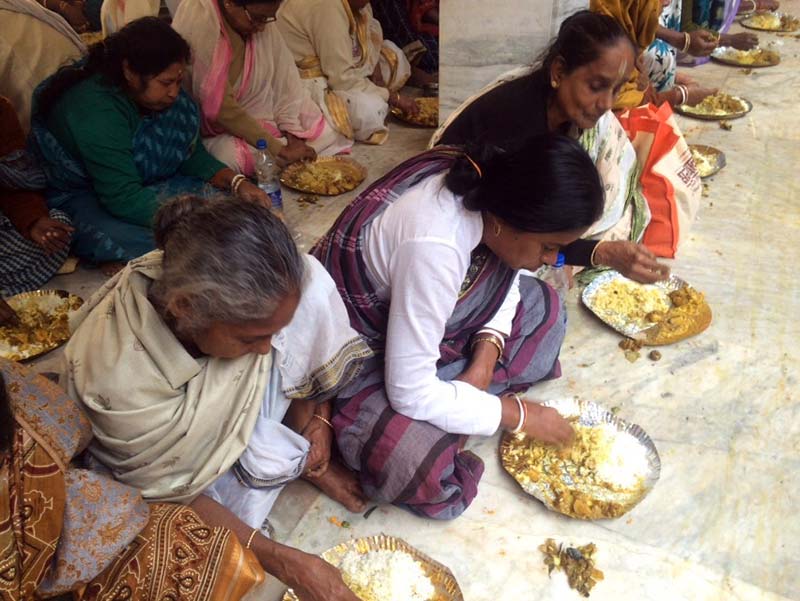 Every nook and cranny of the temple was occupied, everybody is affectionately attended to.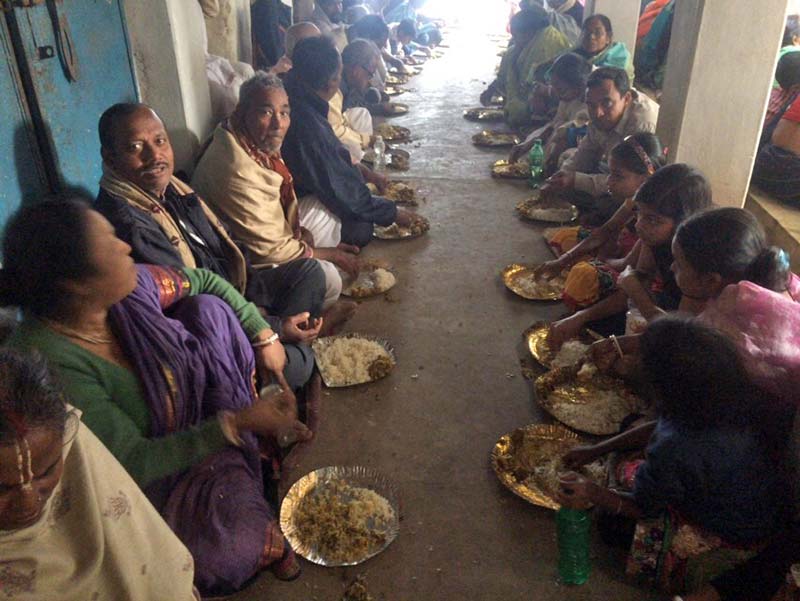 There was no end to the lines of devotees, inside and outside.

Thus finished the auspicious festival. May this holy day remain forever in the hearts of all the devotees.