Sri Govardhan Hill Project at Sri Nabadwip Dham
21 January 2016

As the workers continue to elevate the wall...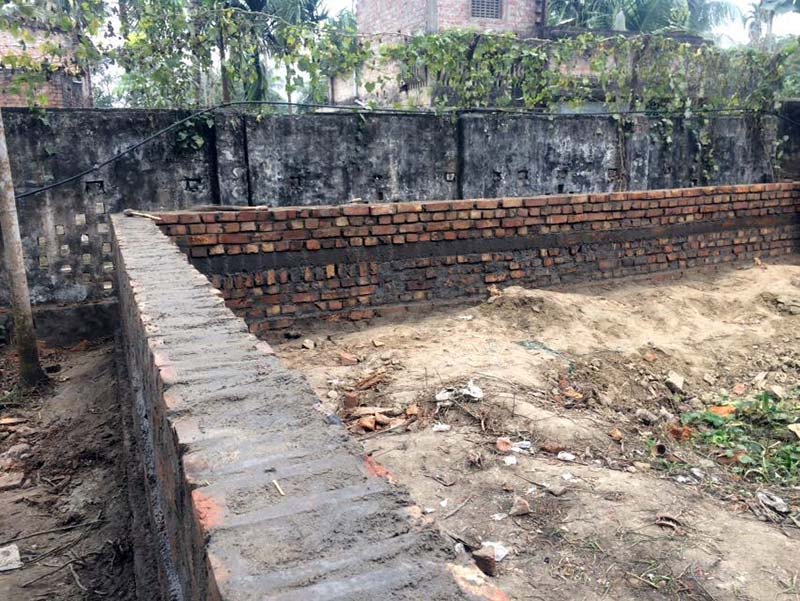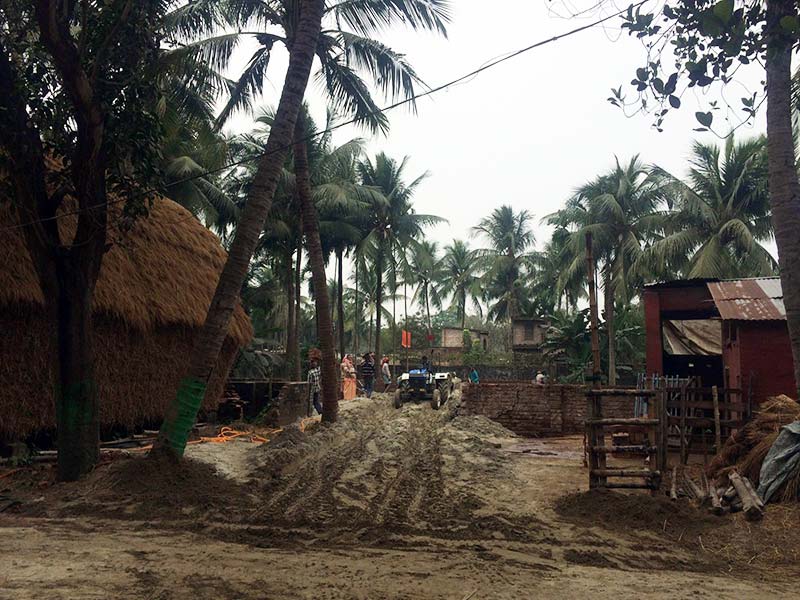 ...the sand is delivered and unloaded to even and elevate the ground for the cows
to be comfortable in winter and rainy seasons.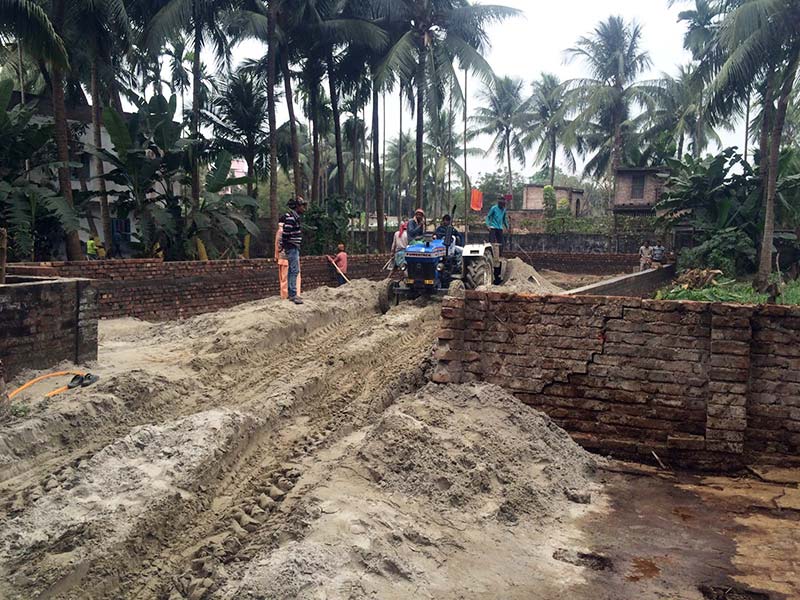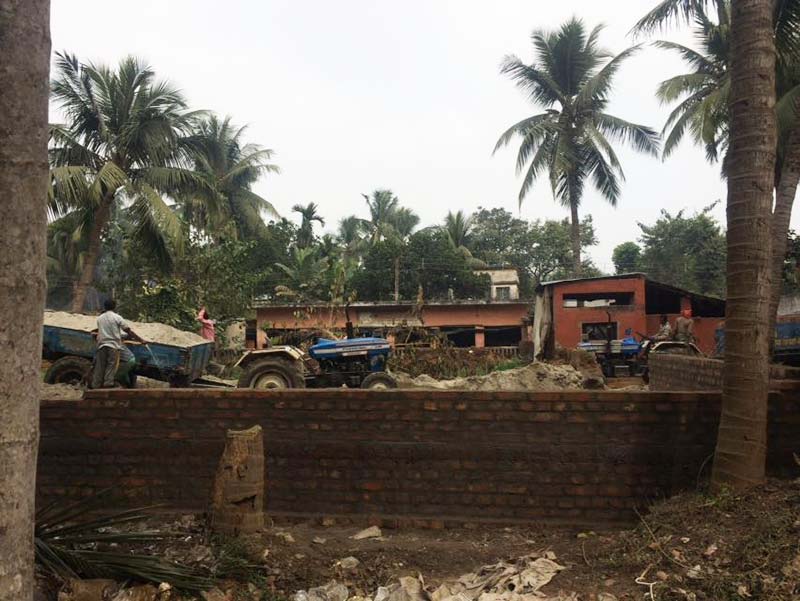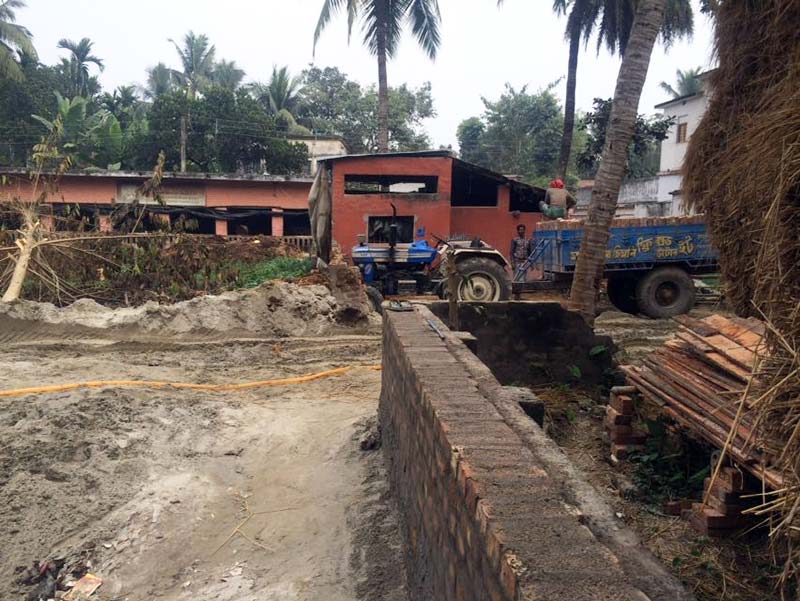 While the sand is unloaded, another cart-full of bricks is waiting to be unloaded.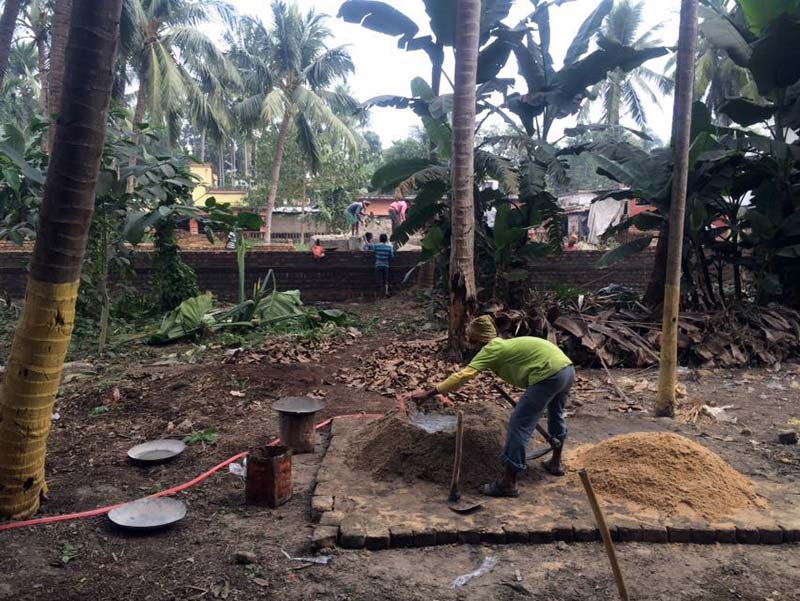 Mixing sand and cement for the works.