News From Sri Nabadwip Dham
5 March 2016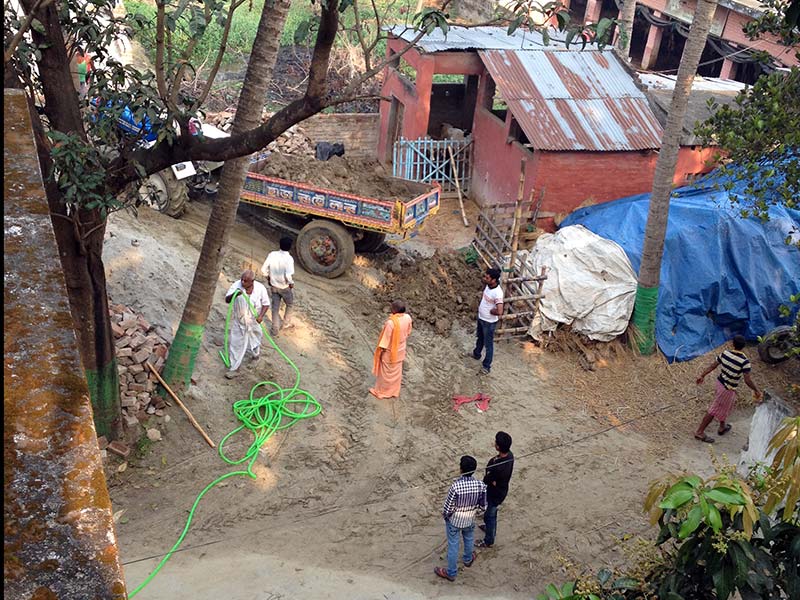 The construction of the goshala has been paused by now and will resume after the festival.

The workers taking the cow dung out.

Nimai Chandra Prabhu, Jahnavi Devi Dasi.

The new Tulasi trees at the mancha are sprouting and growing happily.

Taken at the darshan of His Divine Grace last evening.

His Divine Grace inspecting the banners just delivered at the Math.

Two sources of the increased commotion this morning.

Most roofs are now equipped with bamboo poles later to be covered with plastic to give shelter to the pilgrims.

During the 9 a.m. class that resumed as His Holiness Sripad B.K. Tyagi Maharaj returned to Sri Nabadwip Dham.

Caught on the way to the class: Shyamali Devi Dasi and Anjali Devi Dasi.

New arrivals in the geese family.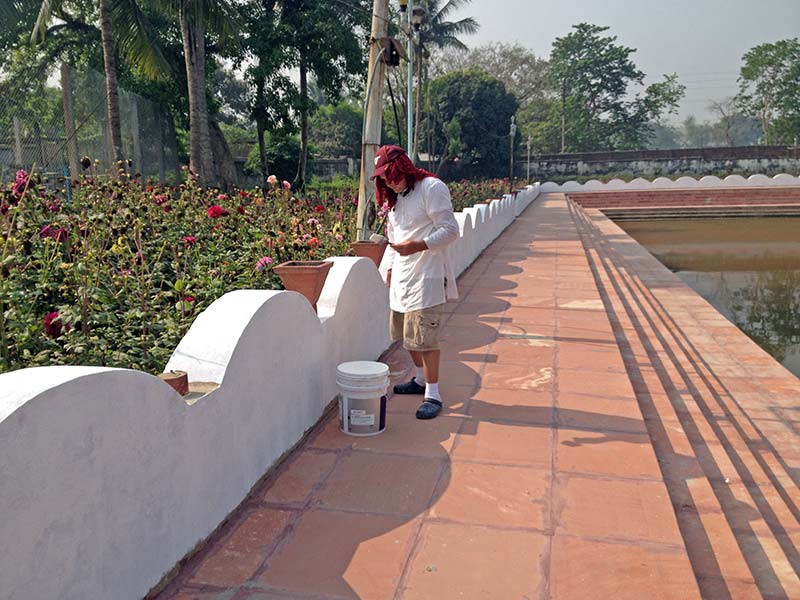 Last strokes of painting.

Restoring the slokas on the samadhi mandir of Srila B.S. Govinda Dev-Goswami Maharaj: Jahnavi Devi Dasi and Janaki Devi Dasi.