| | |
| --- | --- |
| Our Disciplic Succession: | "The Sun Never Sets on Sri Chaitanya Saraswat Math": |
Sri Sivaratri at Sri Nabadwip Dham
8 March 2016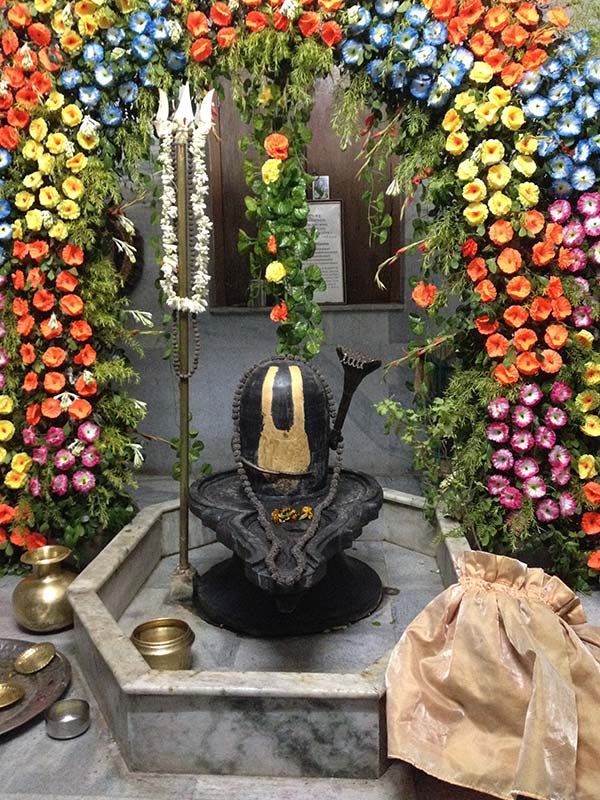 Sri Sada Siva Gangadhar, early in the morning.

devadidevam-ahibhusanam-indukasam
panchananam pasupatim varadam prasannam
gangadharam pranatapalakamasutosam
vande sadasiva-haripriya-chandramaulim
The chief of the Devas, whose body is decorated by snakes, whose body shines like the moon, who has five heads, who carries his weapon known as Pasupat, who gives boons, who is of satisfied nature, who holds the Ganga on his head, who maintains those who give obeisance to him, who is easily pleased—I offer my obeisances to Sada Siva, who is dear to Hari, and whose crown is the moon.

At the end of the morning parikrama.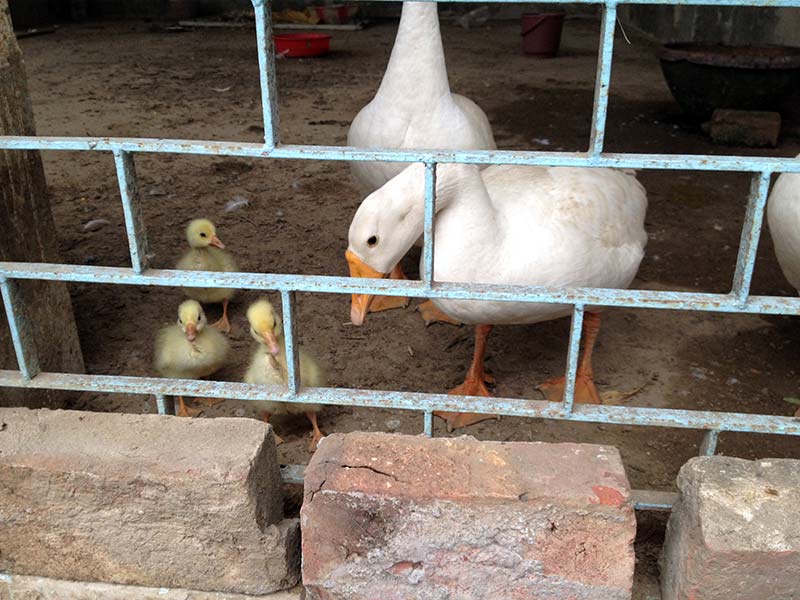 The fast growing goslings.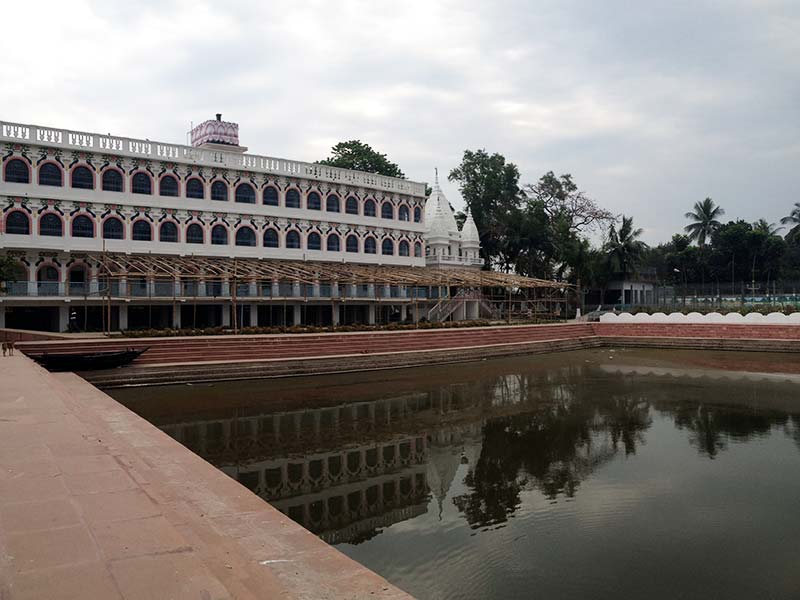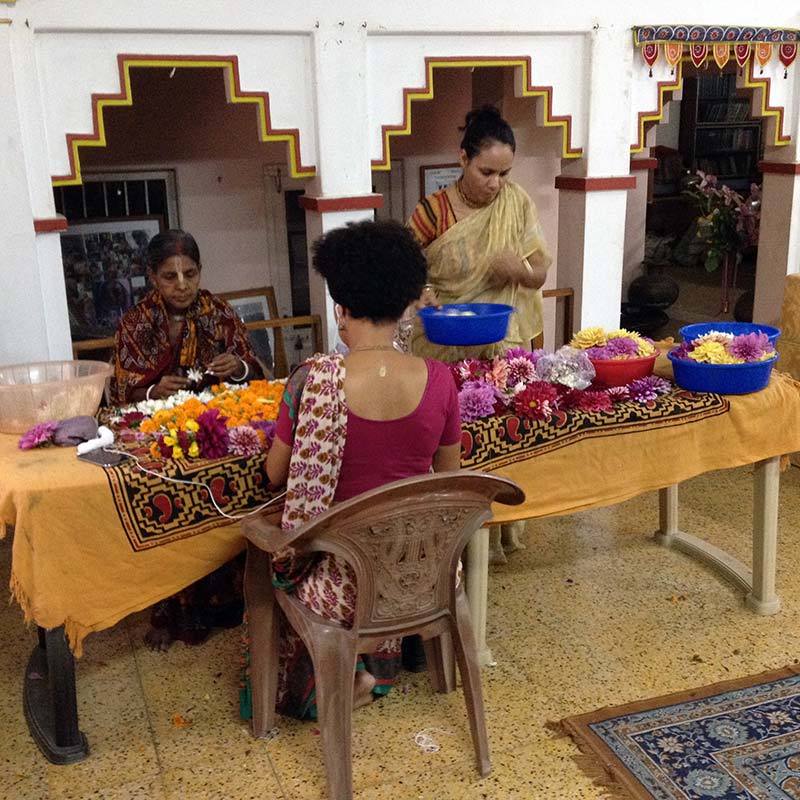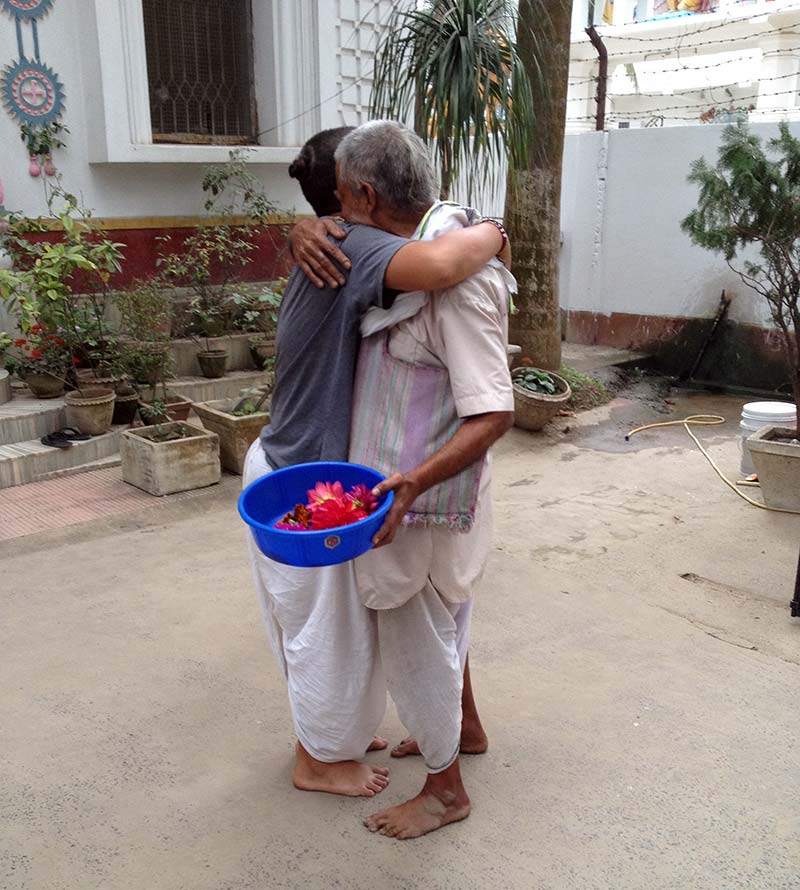 Kasinath Prabhu and Sankar Mohan Prabhu.
"That is the main thing: you must give your heart. You may have nothing, but you have sweet words,
you have a heart. It is not necessary to always give money, it is necessary to always give your heart."
(Srila B.N. Acharya Maharaj)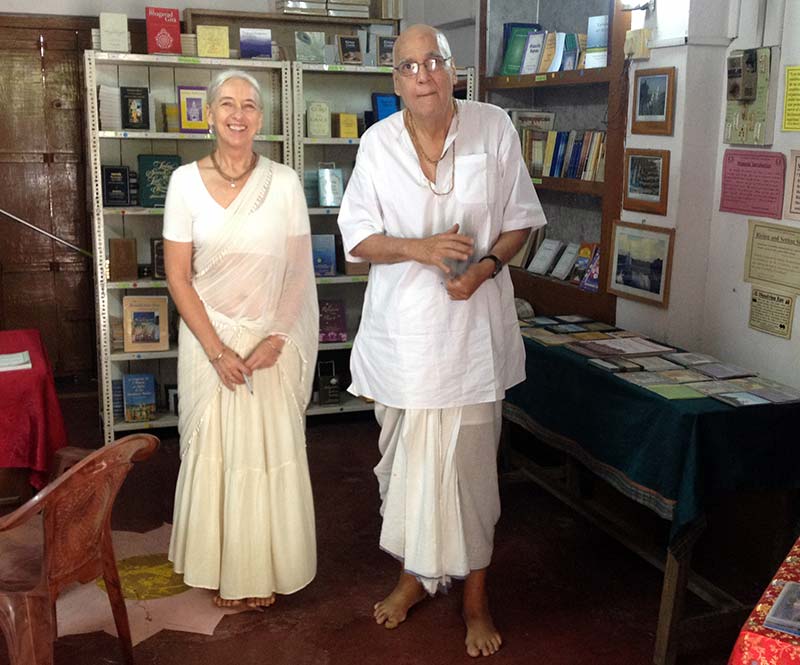 Enaksi Devi Dasi and Radha Raman Prabhu of Hawaii at the book room service.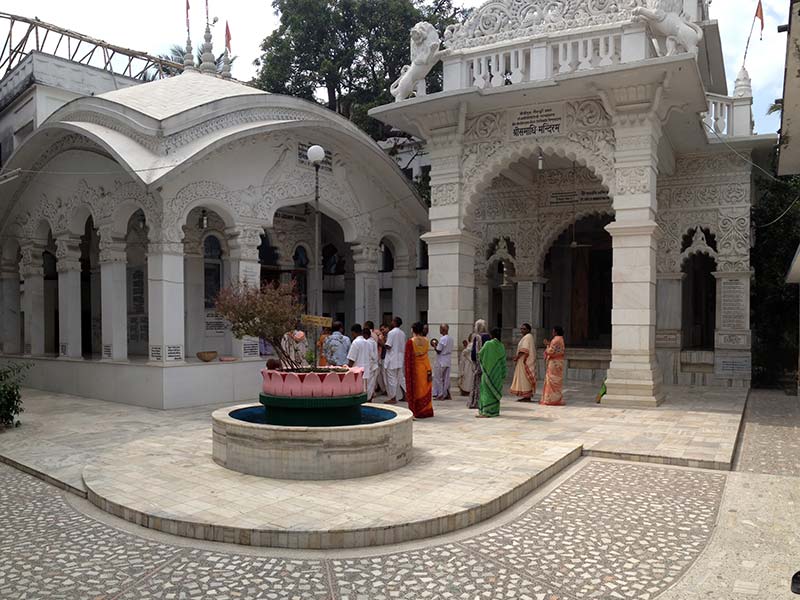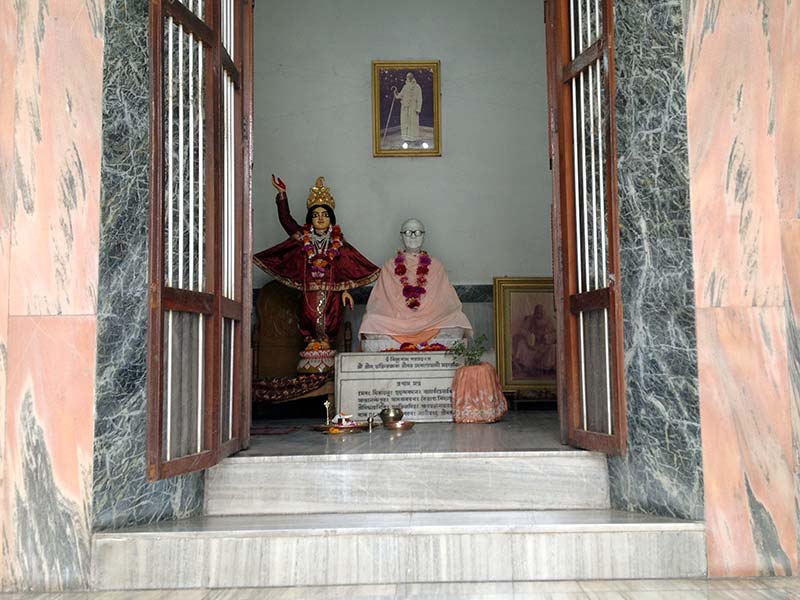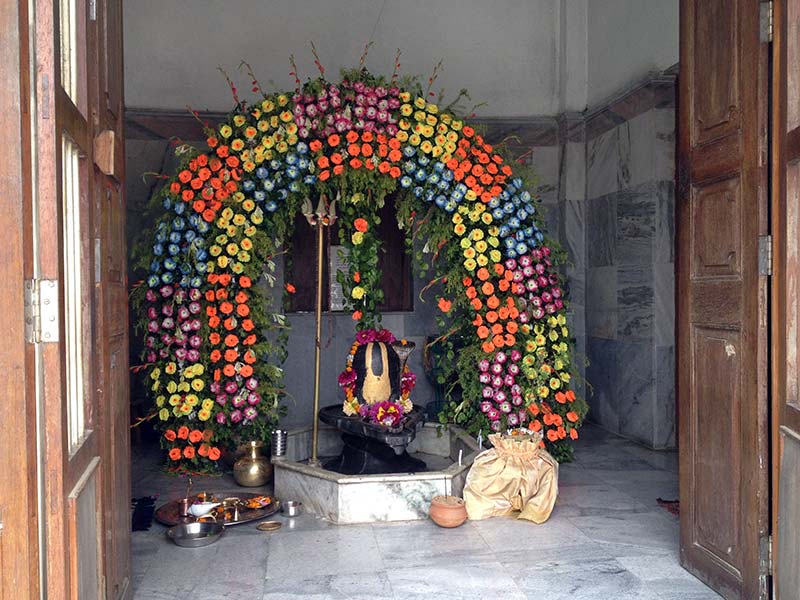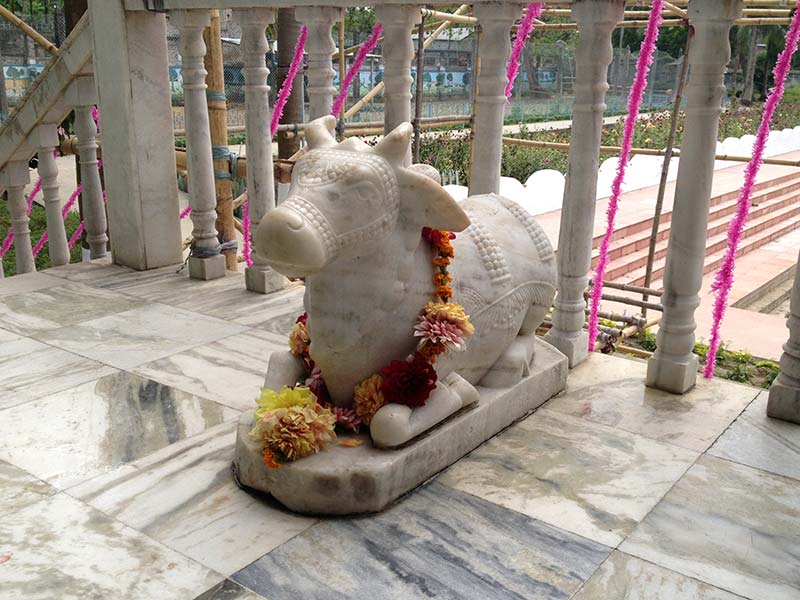 Taken last weekend: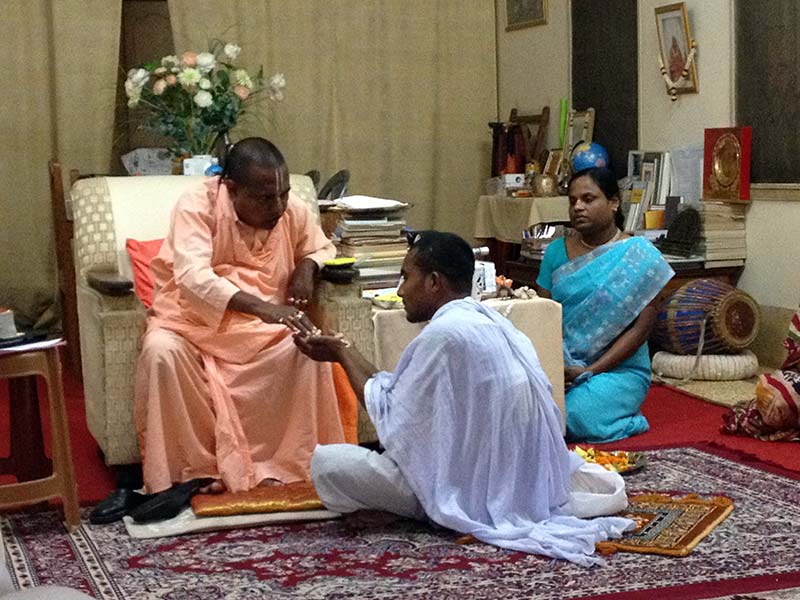 Initiation of Madan Gopal Prabhu.

Online darshan to Ukraine and Venezuela.
HARE KRISHNA HARE KRISHNA KRISHNA KRISHNA HARE HARE | HARE RAMA HARE RAMA RAMA RAMA HARE HARE