News From Sri Nabadwip Dham
17 March 2016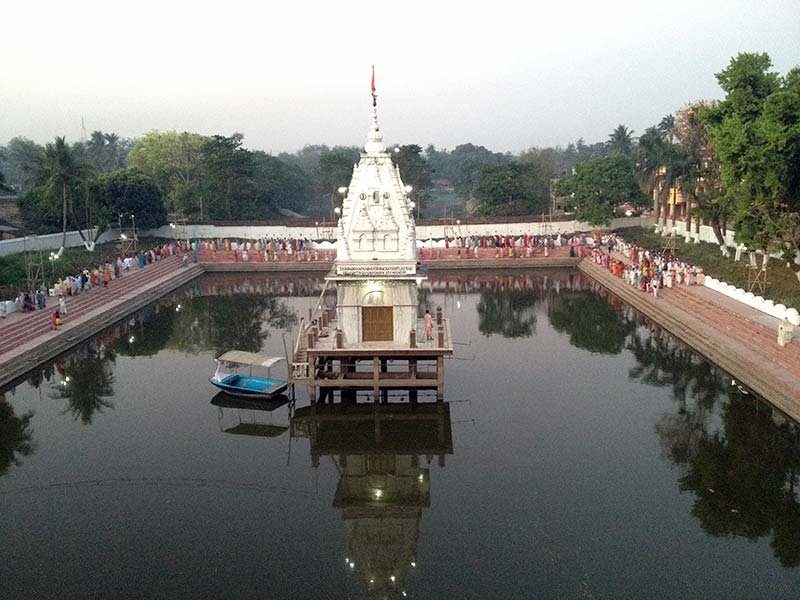 The parikrama line grows each day as more and more devotees arrive at the Math.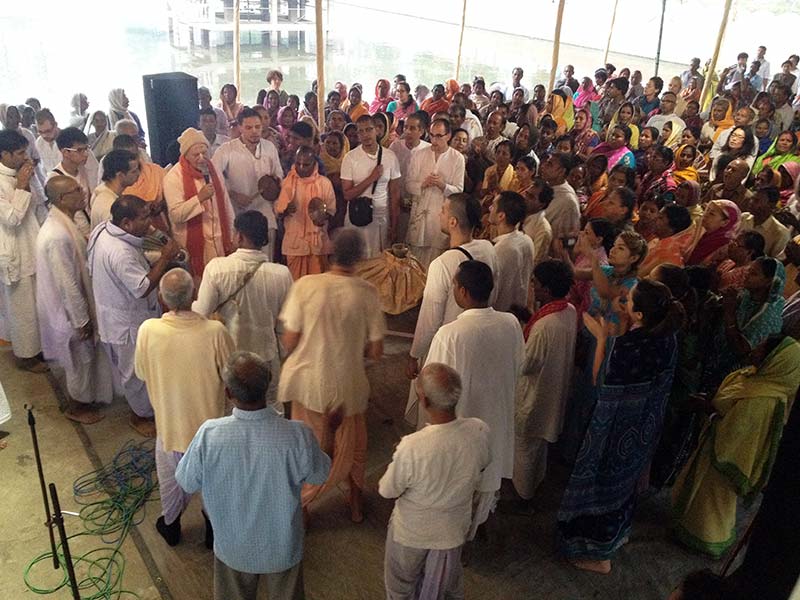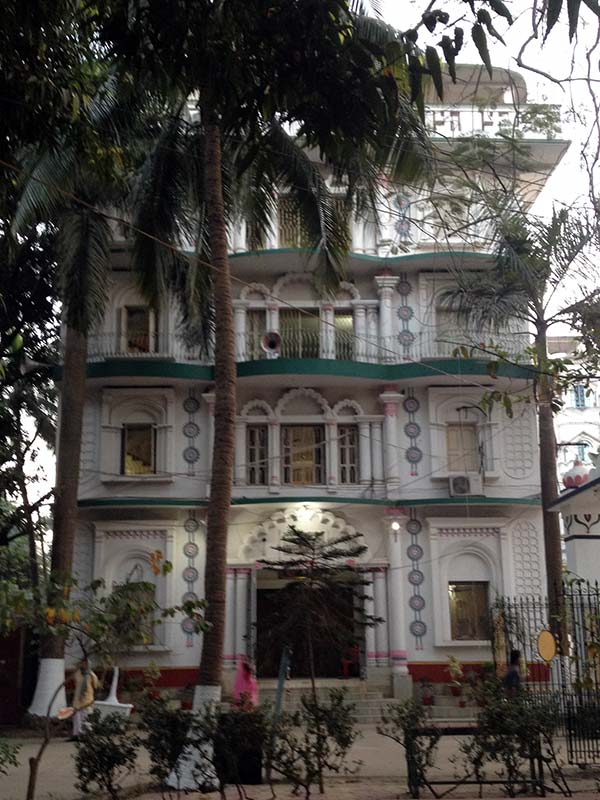 His Divine Grace Om Vishnupad Srila Bhakti Nirmal Acharya Maharaj spends the morning outside, collecting bhog, supervising Nrisingha Palli (preparing the site to host the devotees during Sri Nabadwip Dham parikrama), and making various other arrangements for the festival.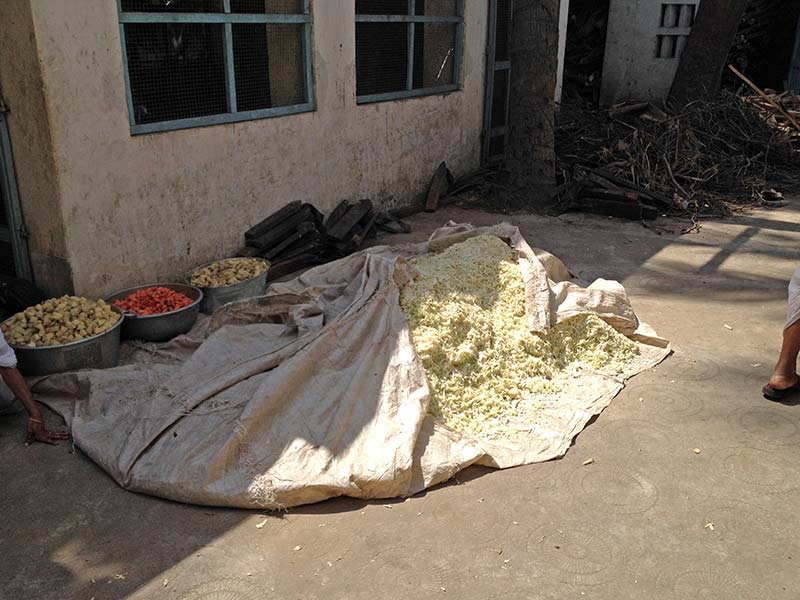 A cabbage mountain ready to be cooked for the evening offering.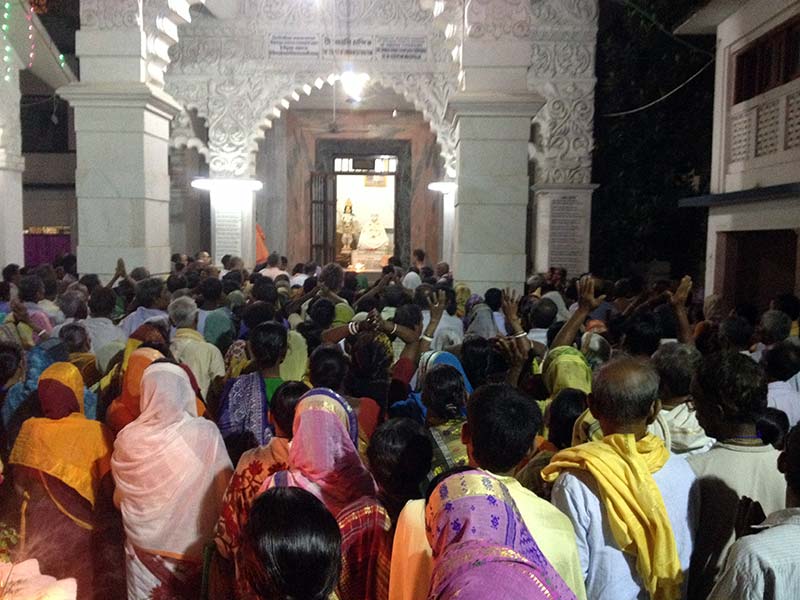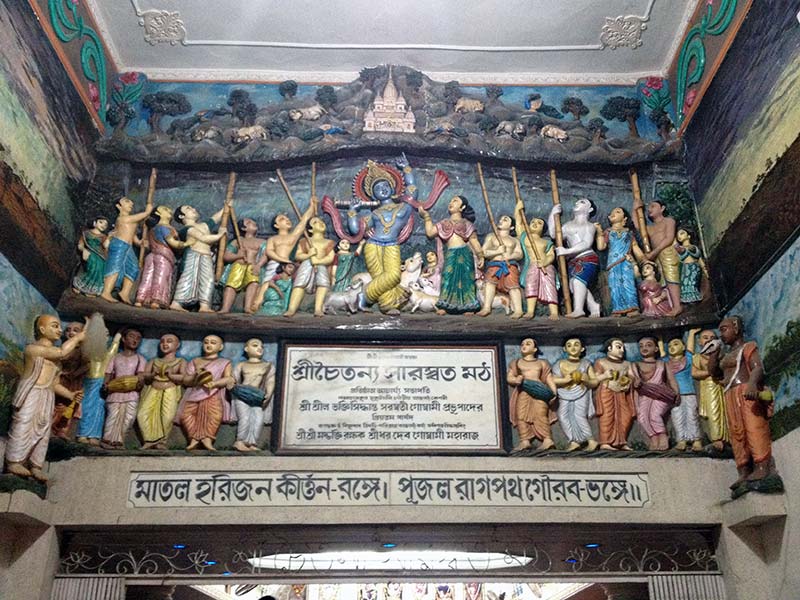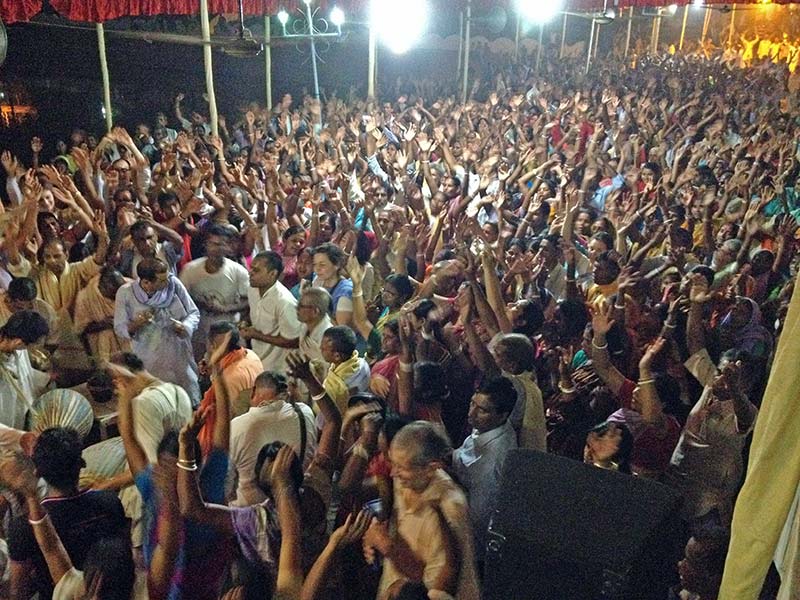 Srimati Tulasi Devi Parikrama.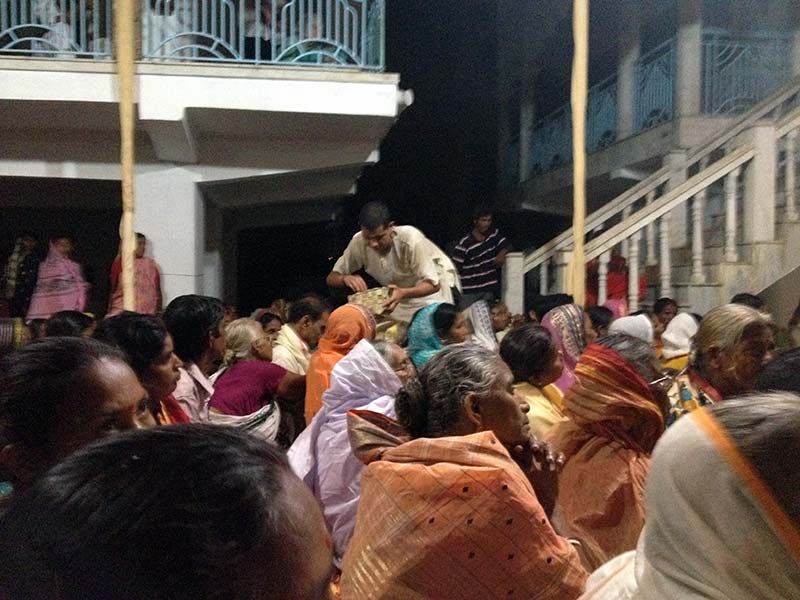 Gadadhar Prabhu (Mexico) is distributing Jagannath prasadam that the devotees brought from Jagannath Puri.

After His Divine Grace's class in Bengali, Srila B.K. Ashram Maharaj speaks in English and Sripad B.K. Tyagi Maharaj translates.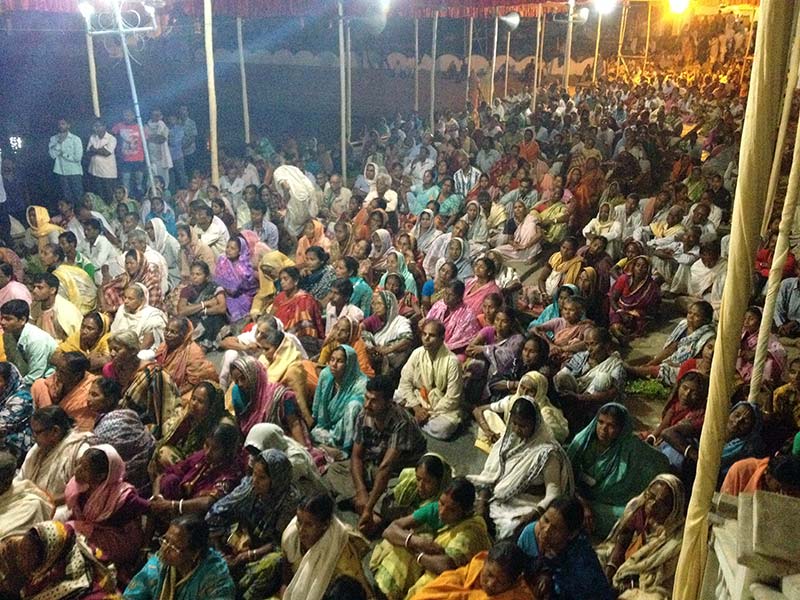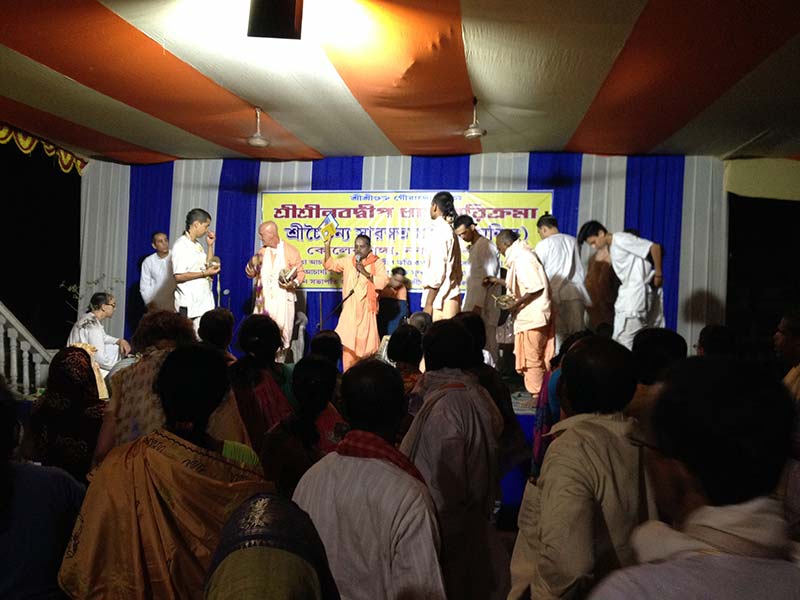 His Divine Grace showing three new publications that arrived this evening: Sri Gaudiya Darshan magazine, Sri Chaitanya Bhagavatam (reprinted), and Guidance (Volume One) translated into Russian. All are now available for purchase from Sri Chaitanya Saraswat Math, Sri Nabadwip Dham.