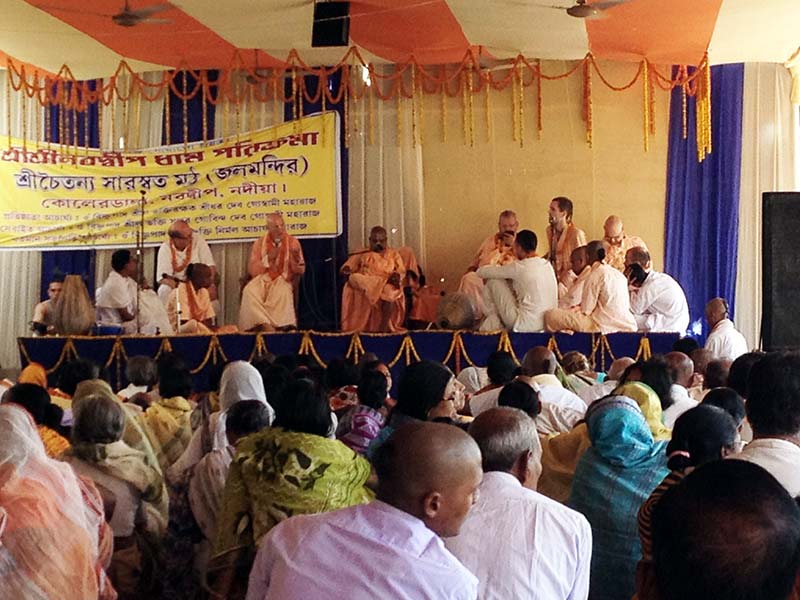 The last programme at the pandal: Sri Jagannath Mishra anandotsav, morning.

Festival prasadam: rice, bitter subji, dal, jackfruit subji, chutney, paramanna, puspanna, rasagulla.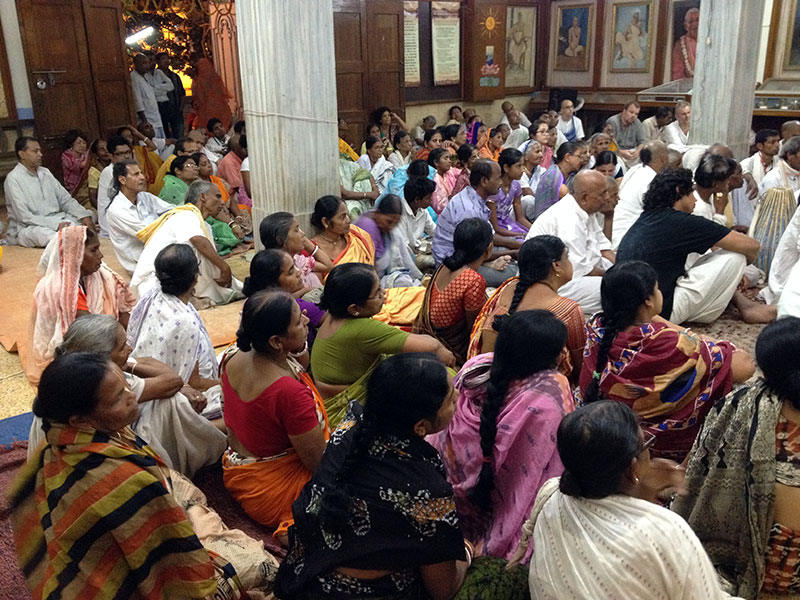 The evening programme at Sri Jagannath Mishra anandotsav.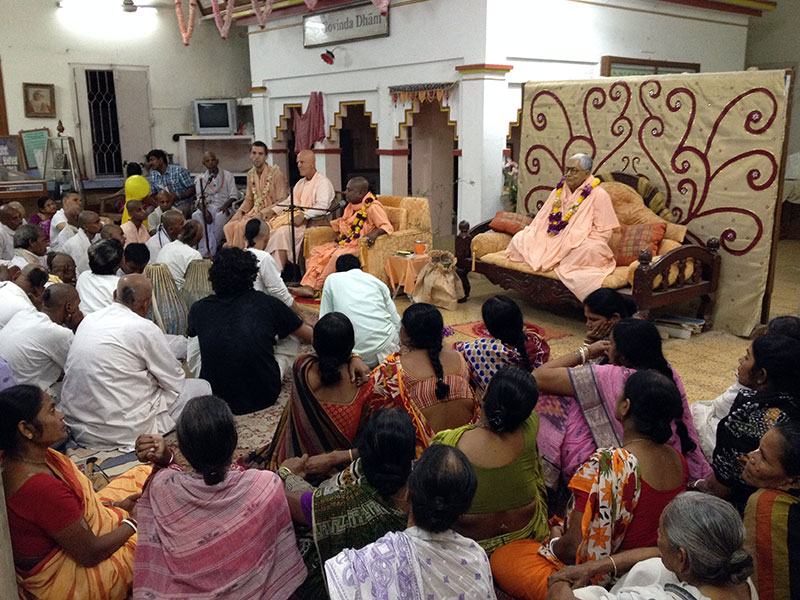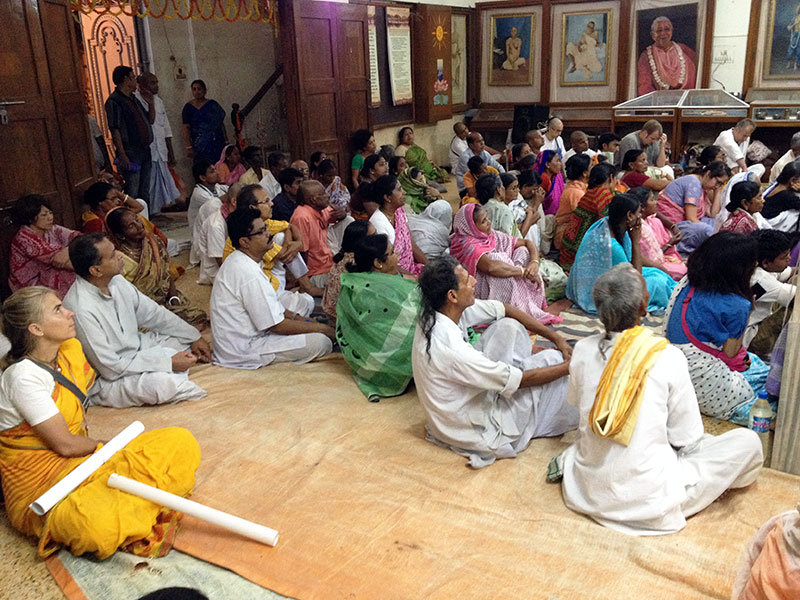 From the next day on, the evening class is back to the holy veranda of His Divine Grace.
SRI HAPANIYA DHAM FESTIVAL

Although almost all devotees visiting for Gaura Purnima have left, two buses get packed for the annual festival of Sri Sri Guru Gauranga Radha Gopinath jiu's installation anniversary.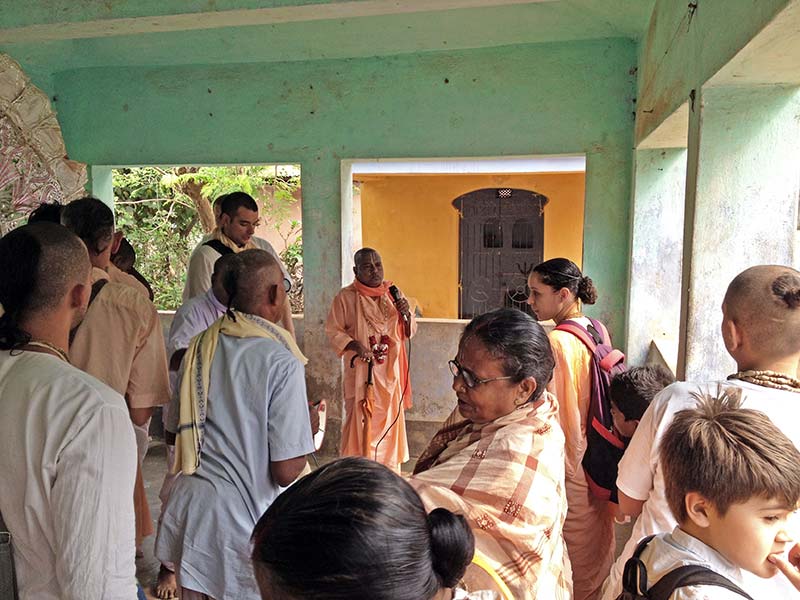 Upon arrival, His Divine Grace Om Vishnupad Srila Bhakti Nirmal Acharya Maharaj first takes the devotees to the Siva mandir where Srila Bhakti Raksak Sridhar Dev-Goswami Maharaj used to hold his first sankirtans with his childhood friends and where he would daily bring a lotus flower from the Ganges (some two kilometres away).

This small temple and the kirtan hall were built later, after constructing the temple.

Bowing to Lord Siva, devotees come to take darshan of Radha Gopinath.

Sri Sri Guru Gauranga Radha Gopinath jiu.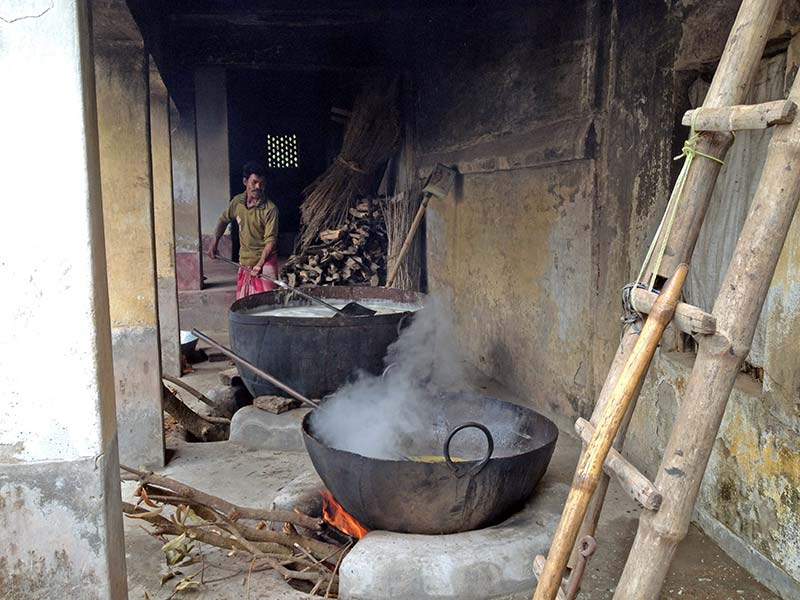 Kitchuri.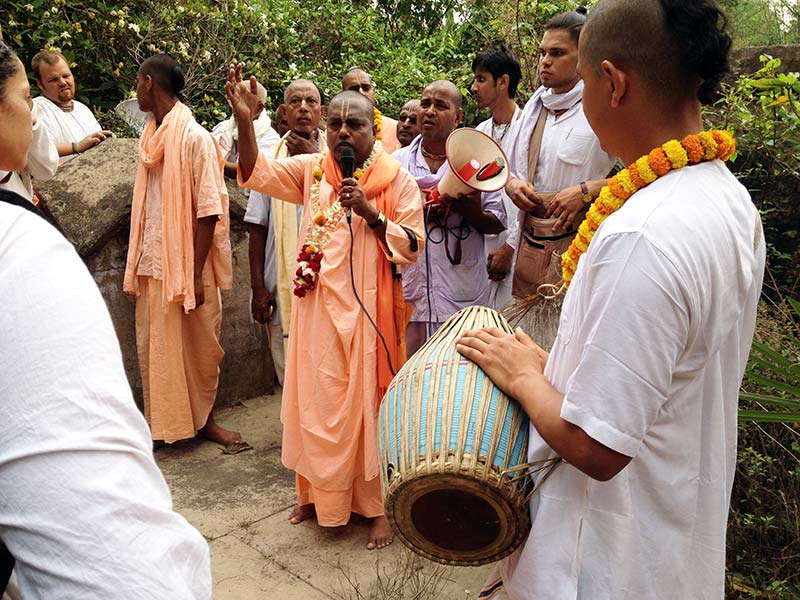 Having circumabulated Their Lordships, His Divine Grace Sri Gurupadpadma goes on a short parikrama around the adjacent land: Santi Sarovar (a pond named after Srila Guru Maharaj's late wife), and Tulasi mancha where the body of Upendra Chandra Dev Sharma Bhattacharya Vidyaratna Mahasaya, Srila Guru Maharaj's father, were brought upon passing away.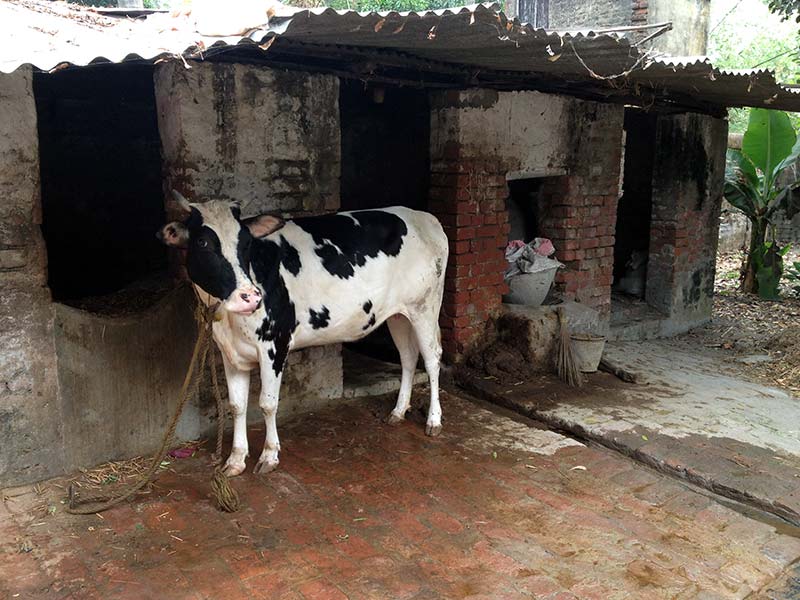 Back at the temple: a small goshala and the cow residing there.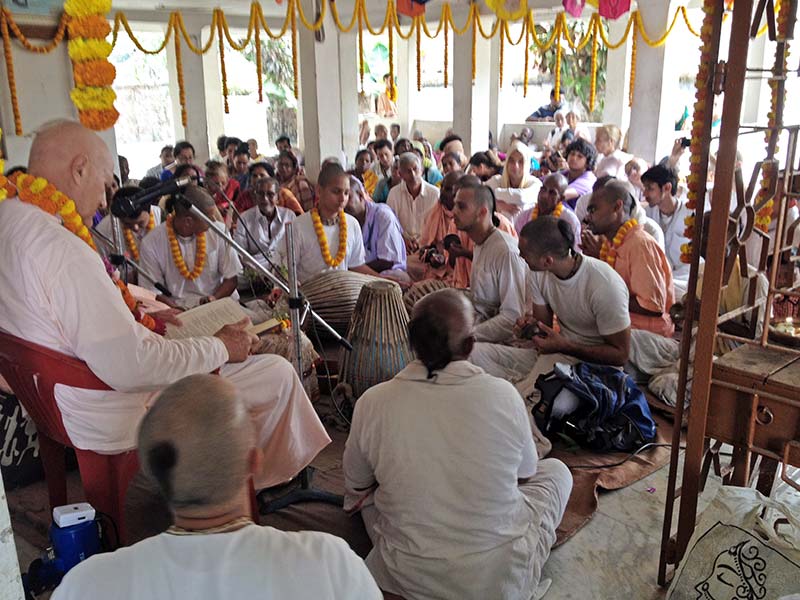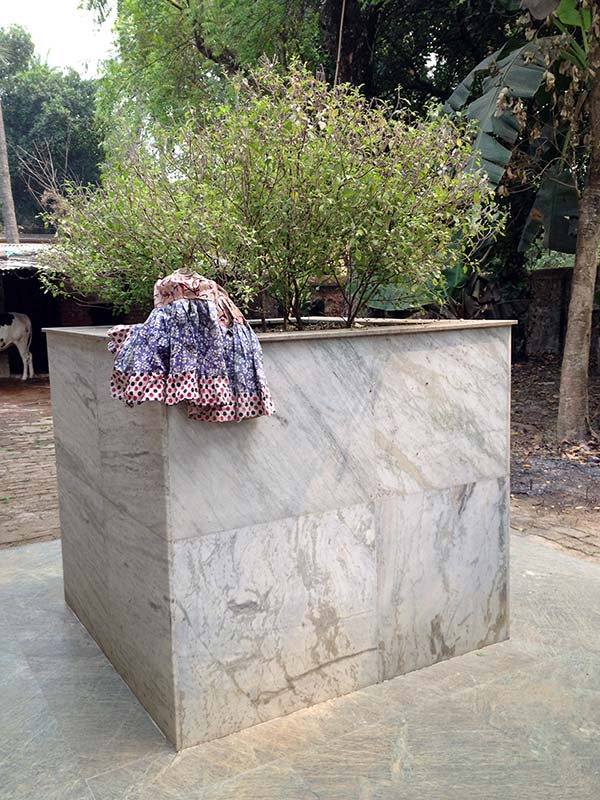 'Hapaniya' means 'sweet water', and its coconut (dubs) are famous for their sweet taste.

Sripad B.P. Srauti Maharaj (who took sannyas earlier this year and is an all-rounder manager at Sri Hapaniya temple) tidying at the goshala.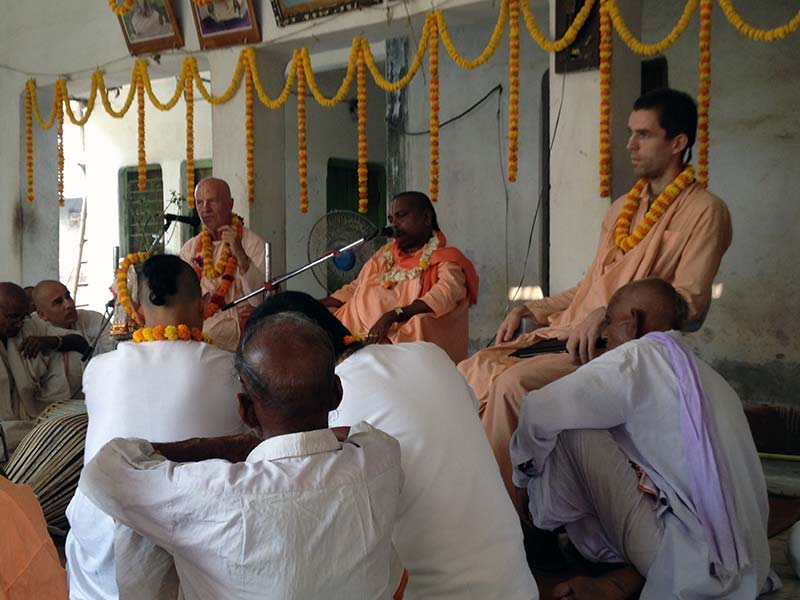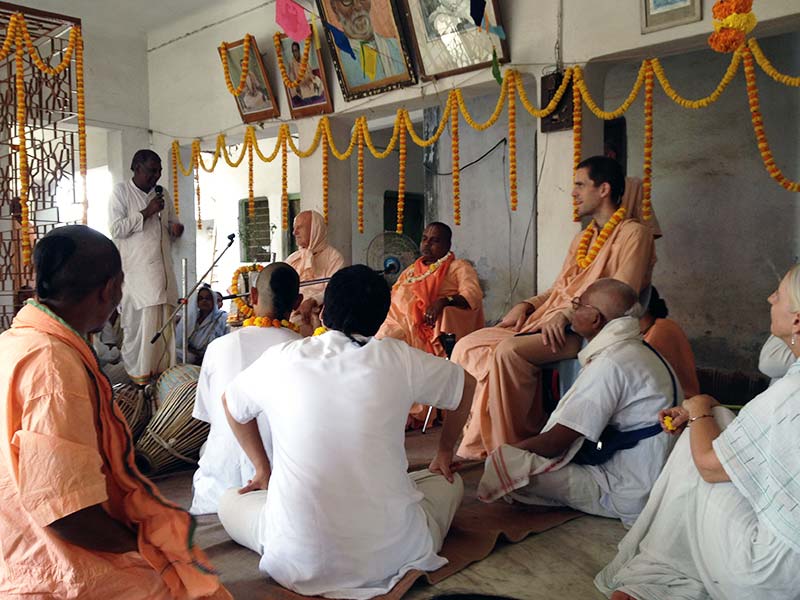 Adhoksaja Prabhu of Mauritius speaking of his experience of Srila Guru Maharaj's darshan.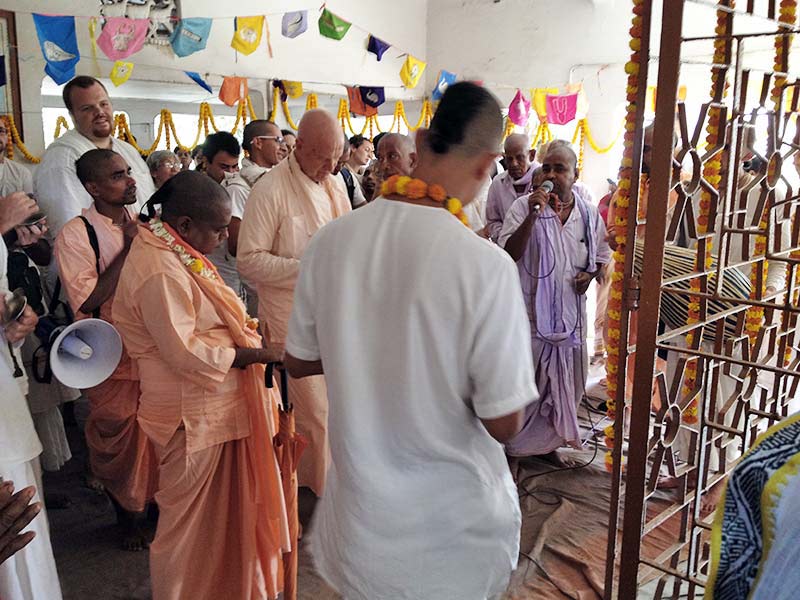 Bhog arati.