From Sri Nabadwip Dham
31 May, 1 June 2016
দুঃখ-মধ্যে কোন্ দুঃখ হয় গুরুতব ? ।
কৃষ্ণভক্ত-বিরহ বিনা দুঃখ নাহি দেখি পর ॥
'duhkha-madhye kona duhkha haya gurutara?'
'krsna-bhakta-viraha vina duhkha nahi dekhi para'
"Of all kinds of sorrow, which sorrow is the heaviest?"—"I cannot see any other sorrow except the sorrow of separation from Krishna's devotee."
(Sri Chaitanya-charitamrta, Madhya-lila, 8.247)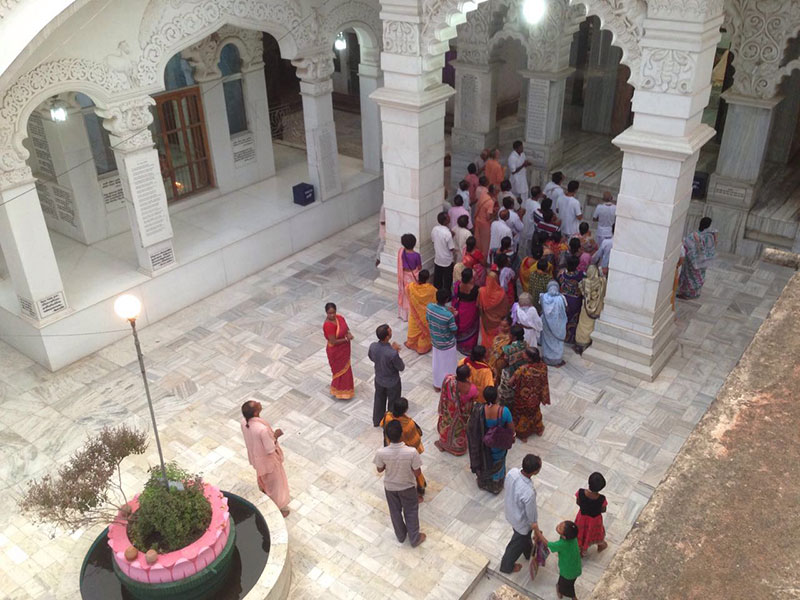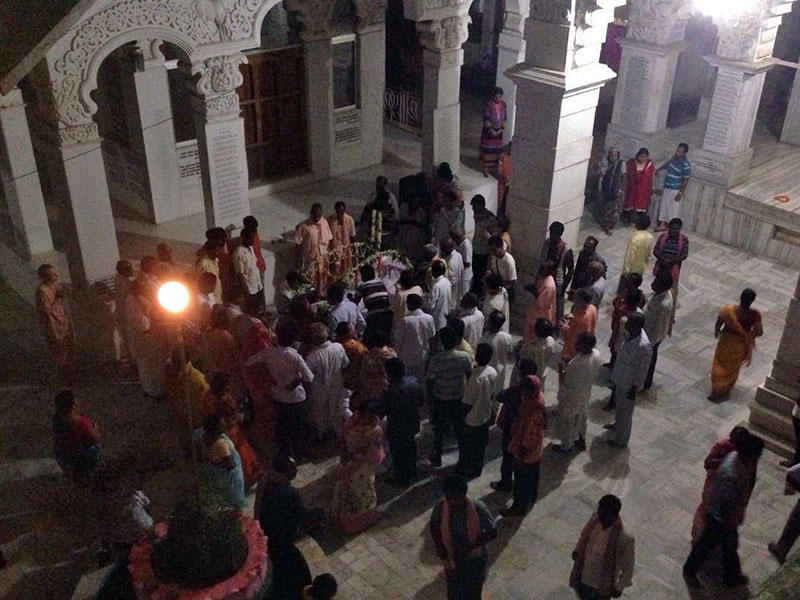 On Tuesday, the body of Sripad Santosh Prabhu was first taken to Nadanghat, his home,
and by the evening was brought to the Math for the final rites.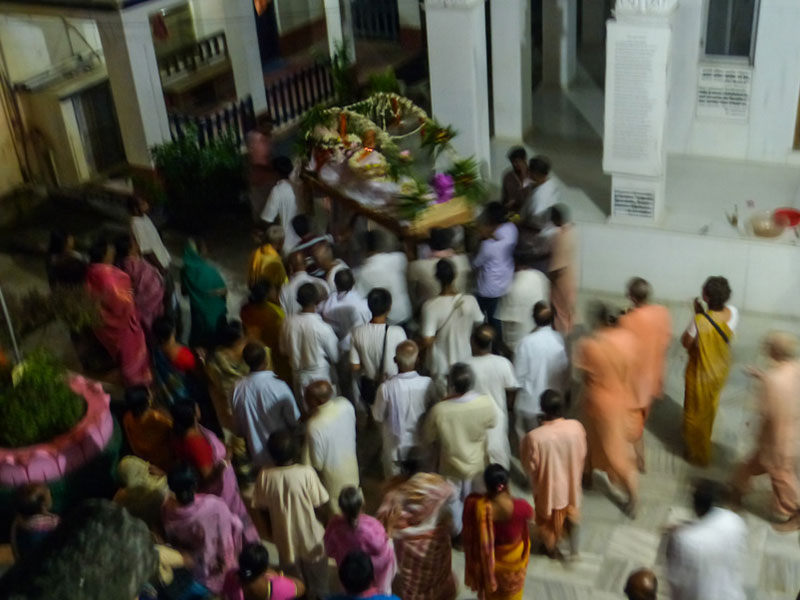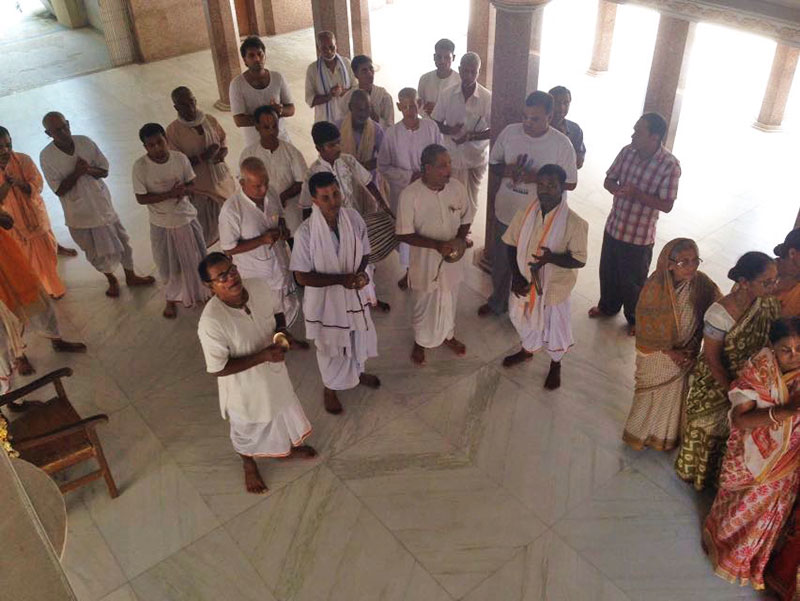 Taken at the bhoga arati the next day.