News from Sri Nabadwip Dham
1 August 2016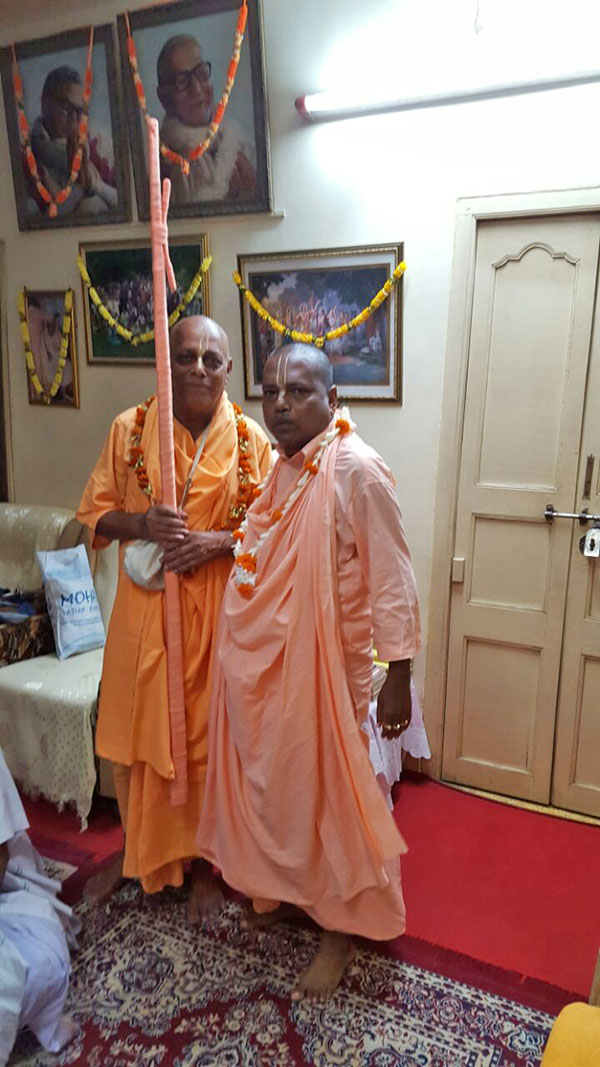 On the auspicious day of the adhivas of Srila B.R. Sridhar Dev-Goswami Maharaj's tirobhav festival,
His Divine Grace Srila B.N. Acharya Maharaj confers sannyas onto Dinanath Prabhu from Sri Puri Dham.
His name is now Sripad Bhakti Sarbasha Vaman Maharaj.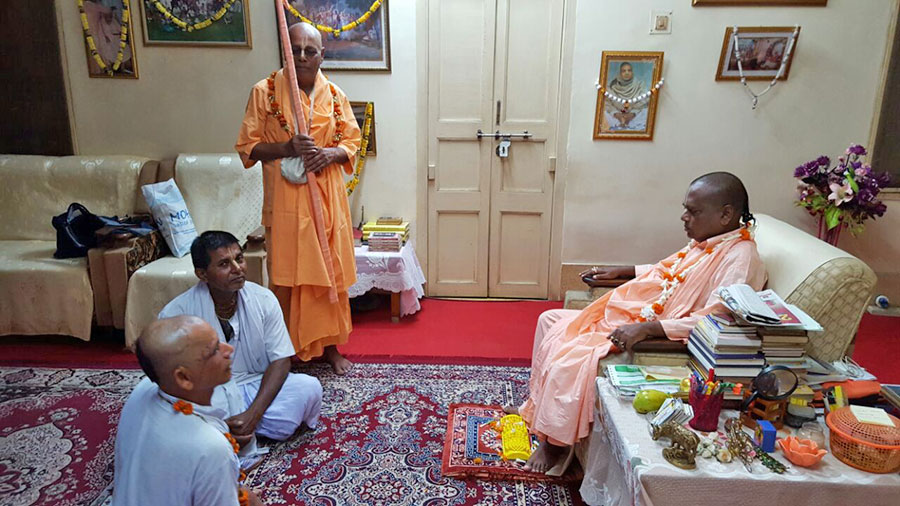 NEWS FROM SRI NRISINGHA PALLI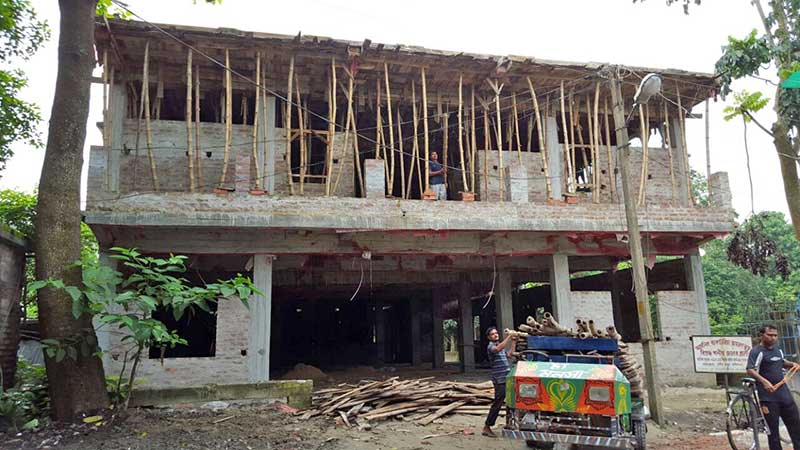 The construction of the temple is continuing gloriously.