Vaishnav Seva
11 February 2017, Birbhum

The festival comes to an end and His Divine Grace leaves Sri Ekachakra Dham. On the way back to Sri Nabadwip Dham, Srila Gurudev takes the devotees to a Vaishnav seva programme arranged by the devotees in the area.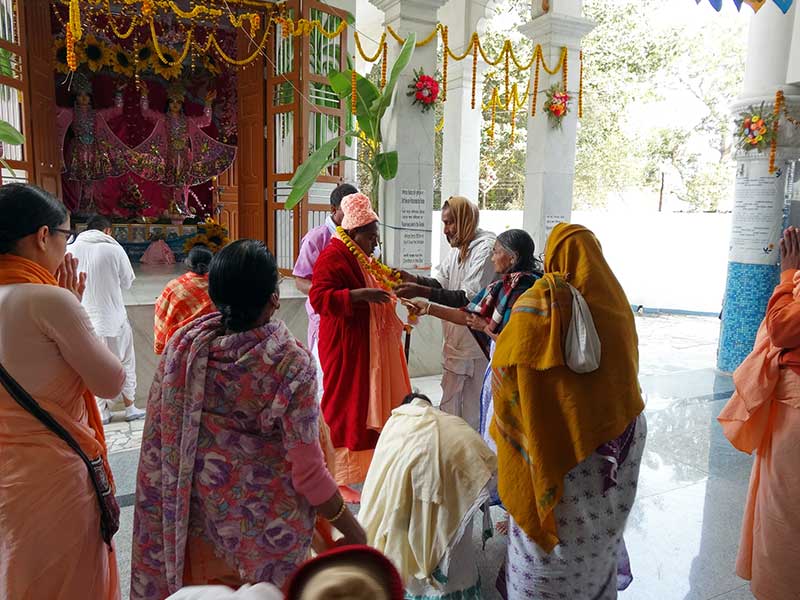 Devotees meeting His Divine Grace and accompanying the car to the house with sankirtan.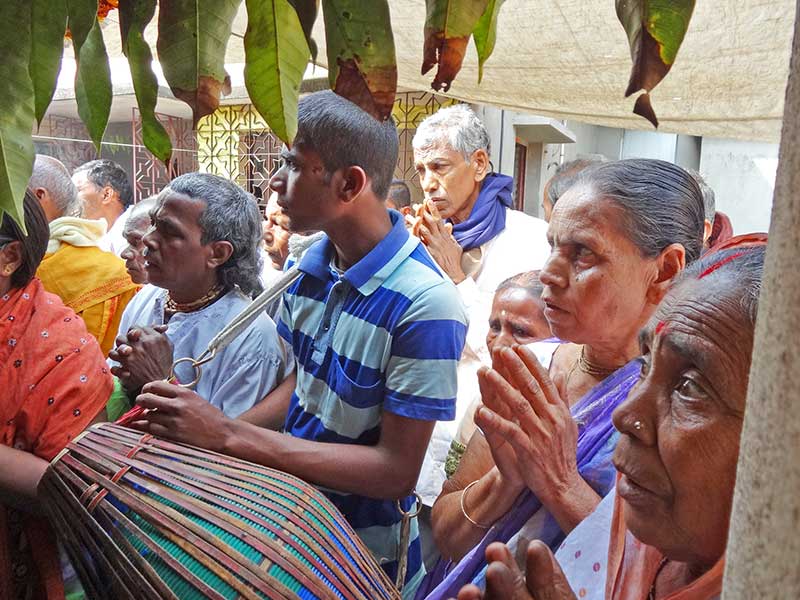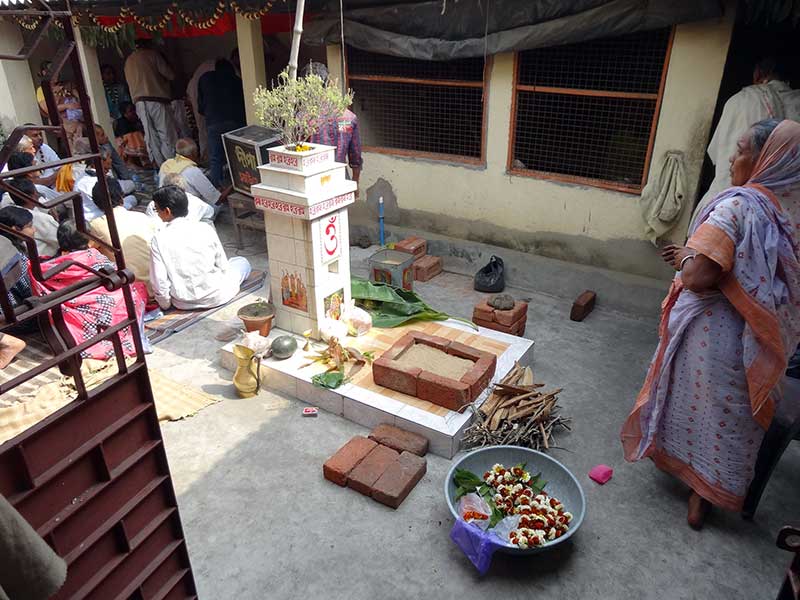 A yajna being arranged for, for the benefit of a devotee who passed away in the house.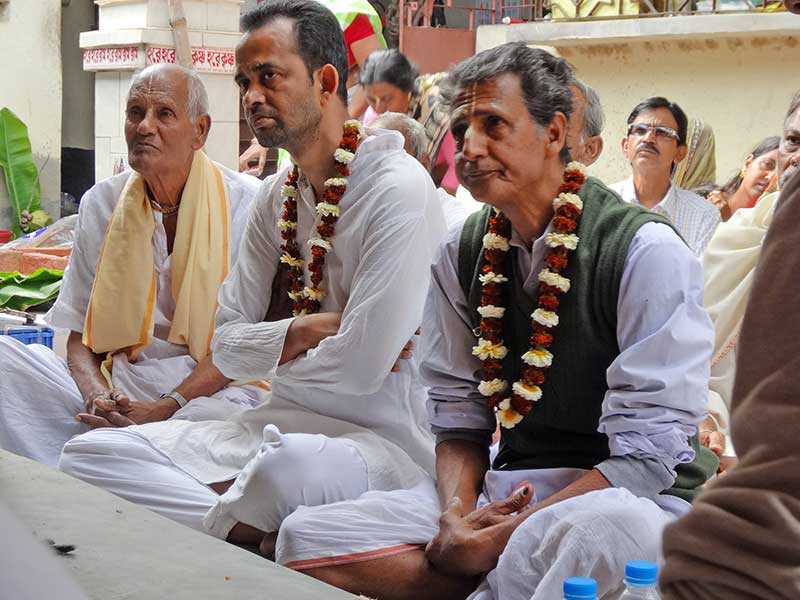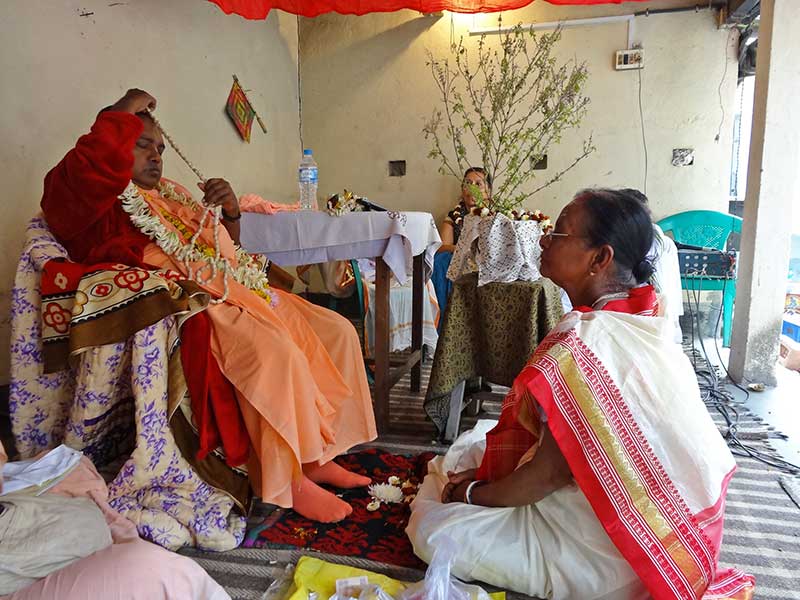 Amrita Krishna Prabhu serving as the priest for the yajna.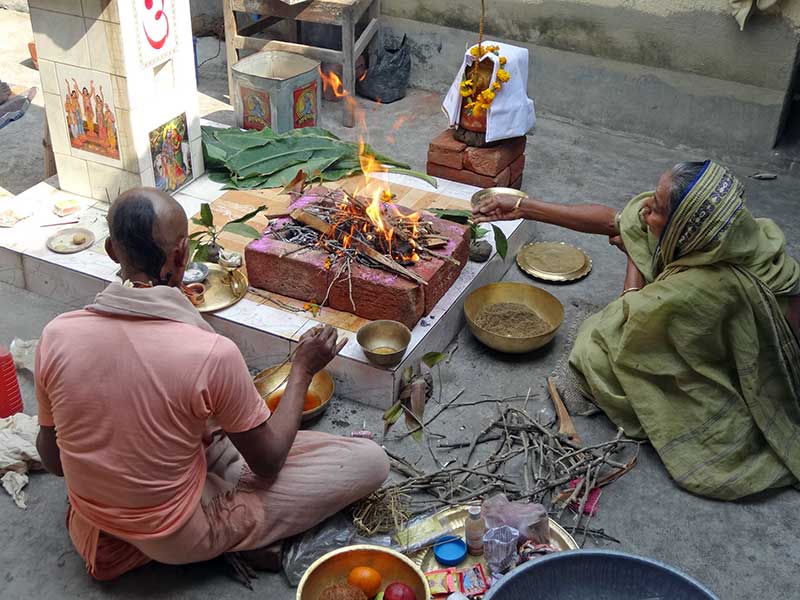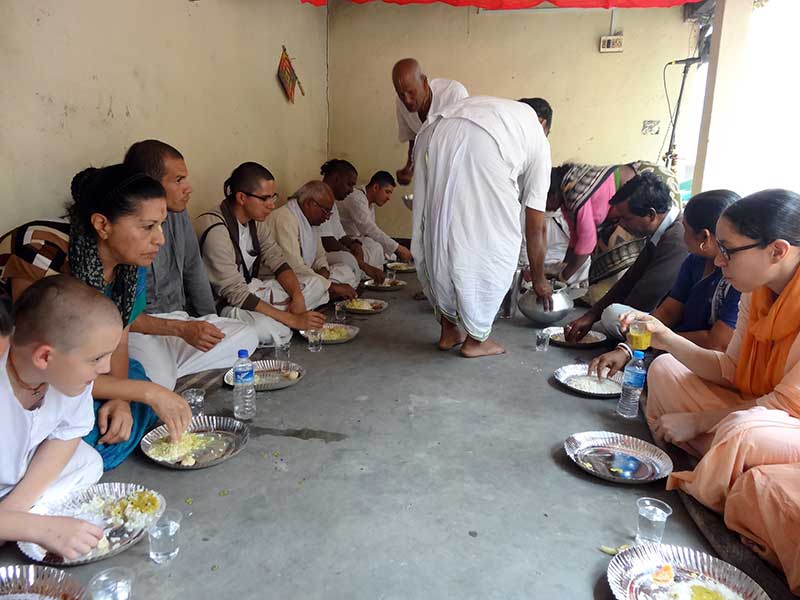 After the Vaishnava seva, His Divine Grace visits a house nearby and meet with the devotees,
extending to them an invitation to Tarakeshwar festival and Gaura Purnima.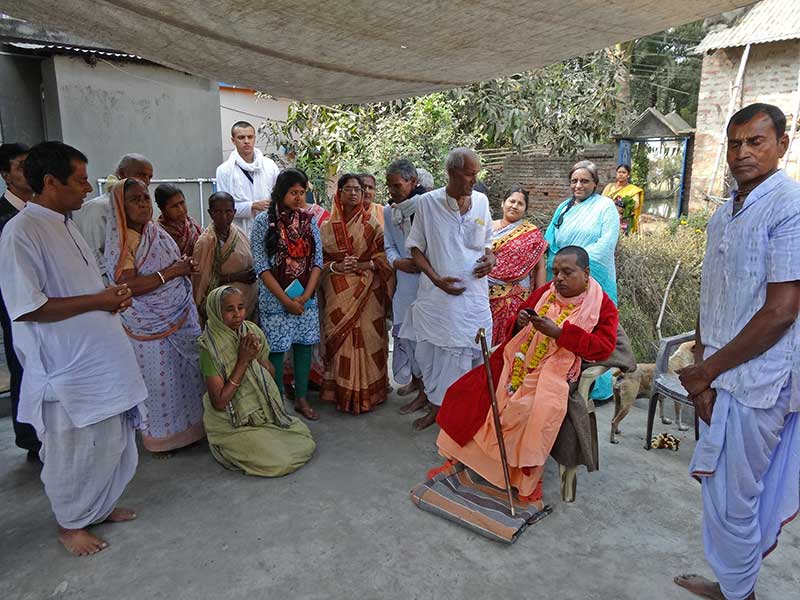 On the way back from the Vaishnav Seva, His Divine Grace visits these devotees' house.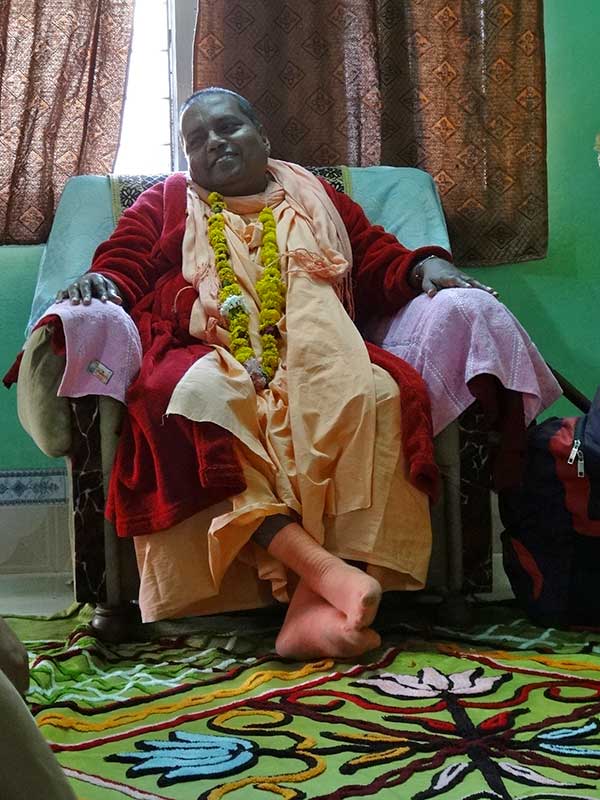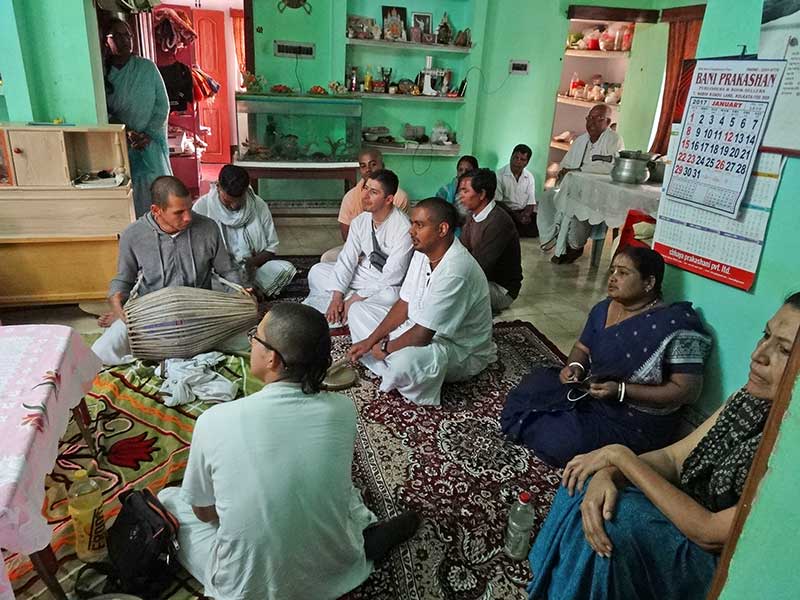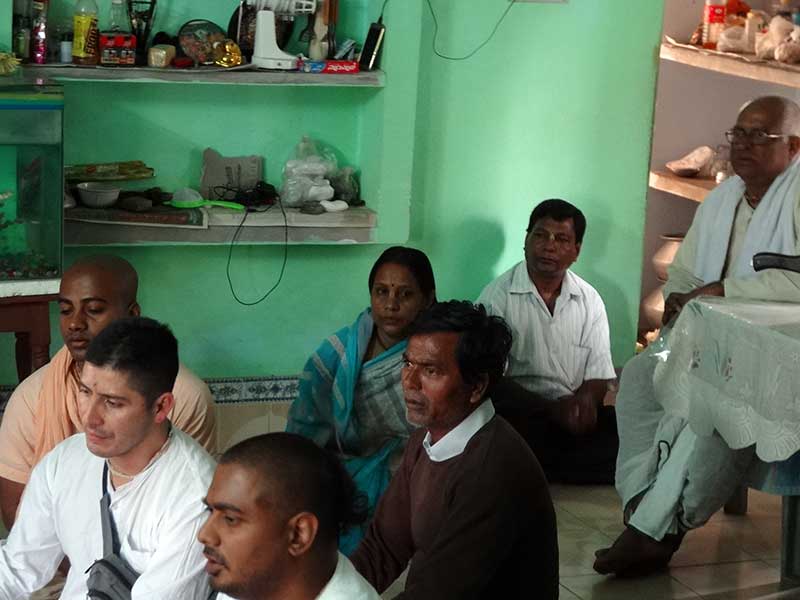 The host and the hostess sitting humbly at the back.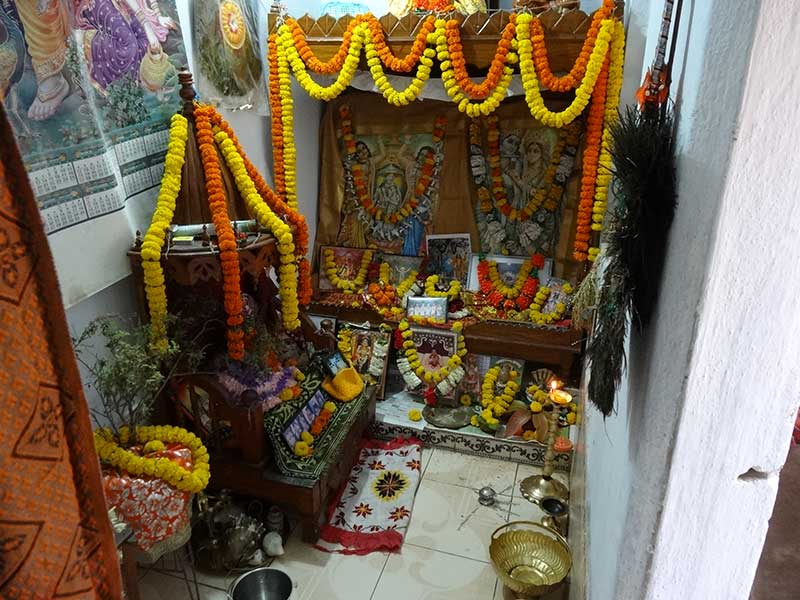 Taking a look at the alter, His Divine Grace commented that it was kept nicely.