Bhagavan Srila Bhakti Siddhanta
Saraswati Thakur Prabhupad's
Festival at Sri Mayapur Dham
16 February 2017, Mayapur, Sri Chaitanya Gaudiya Math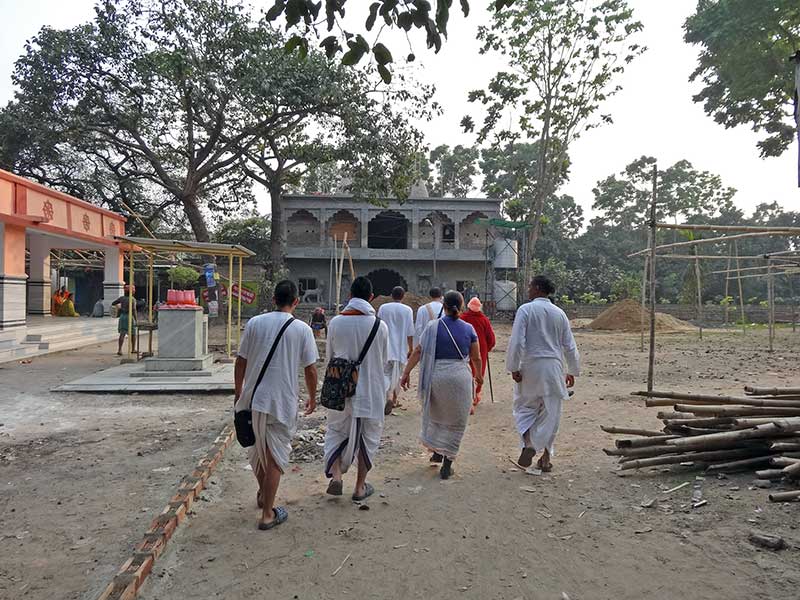 On the way to Mayapur, His Divine Grace Om Vishnupad Srila Bhakti Nirmal Acharya Maharaj stops at Sri Nrisingha Palli to check on the construction progress.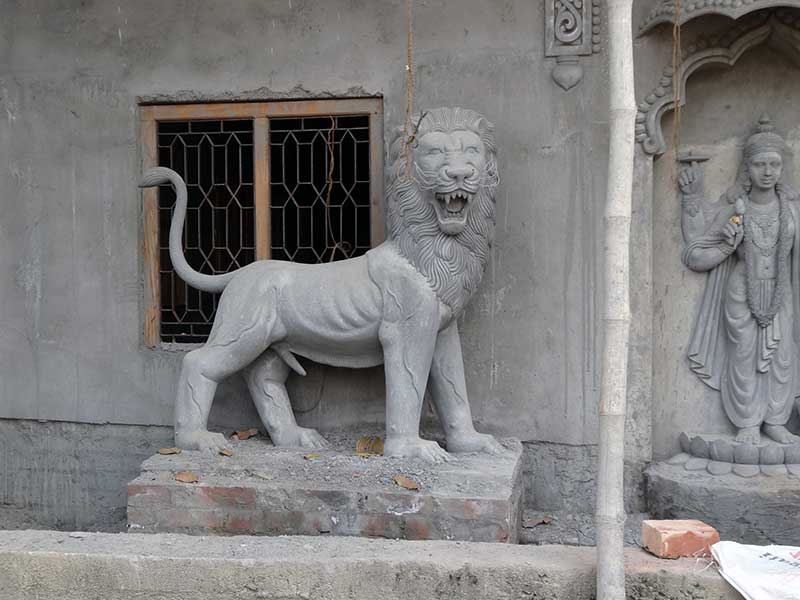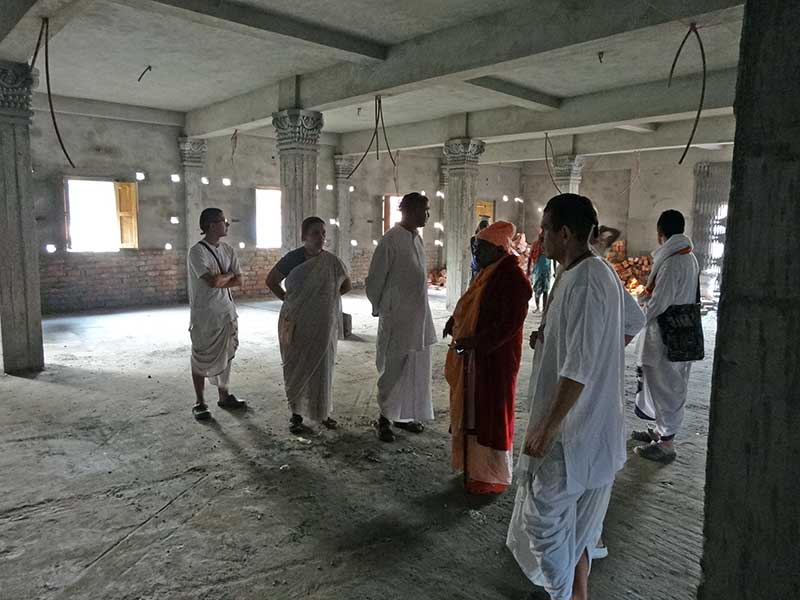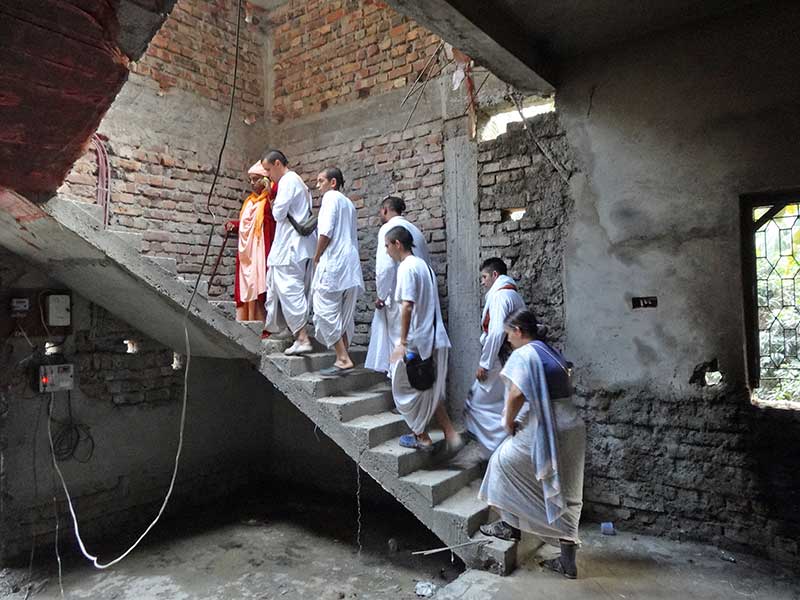 Followed by Kamalendu Prabhu, Balaram Prabhu, Purnaprajna Prabhu, Jagannath Prabhu,
Omkarnath Prabhu, and Madhuchanda Devi Dasi.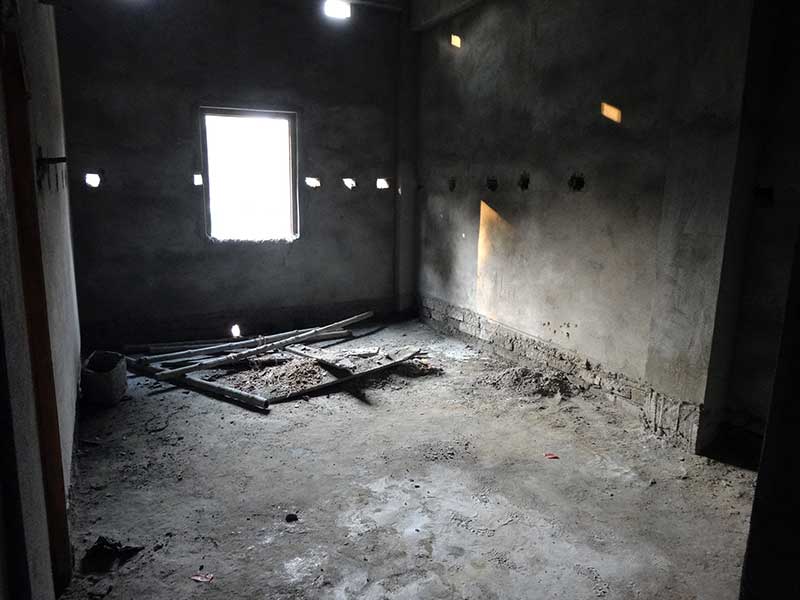 Plastering of the walls in some of the rooms is now finished.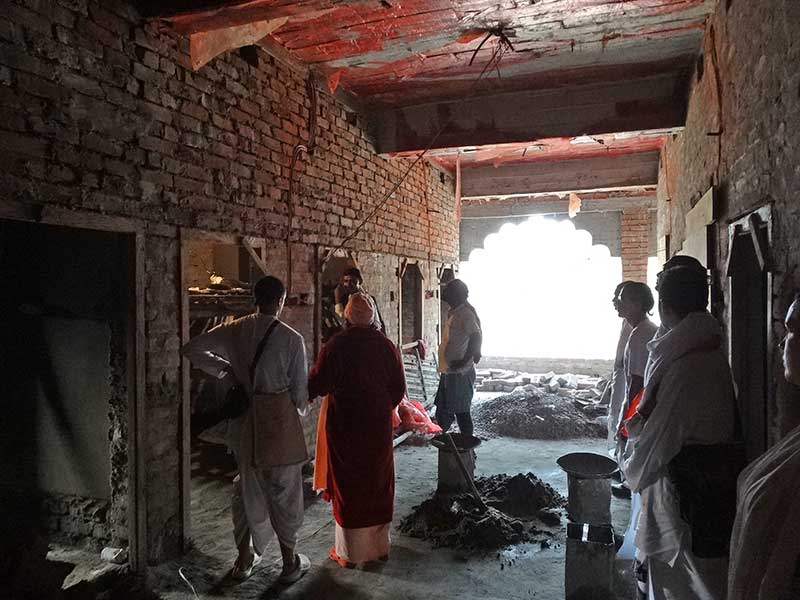 On the second floor above the nat mandir.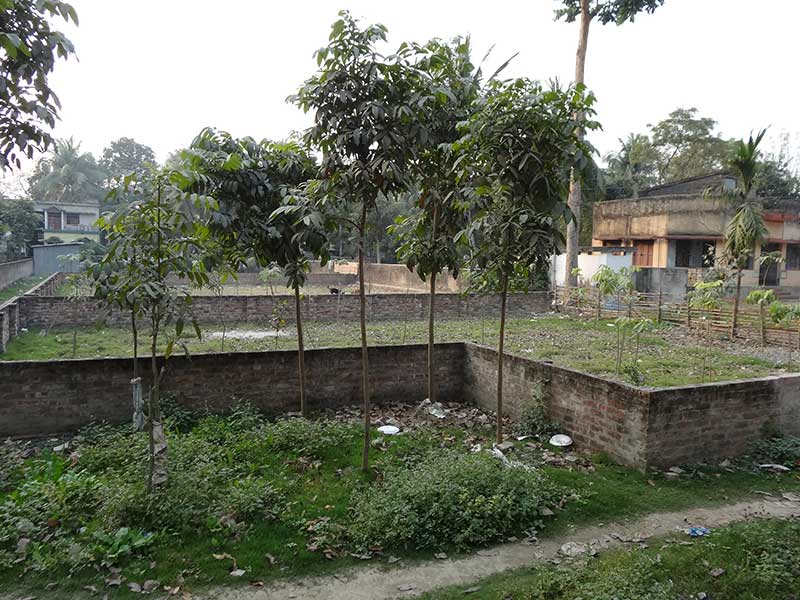 The land of the future guesthouse.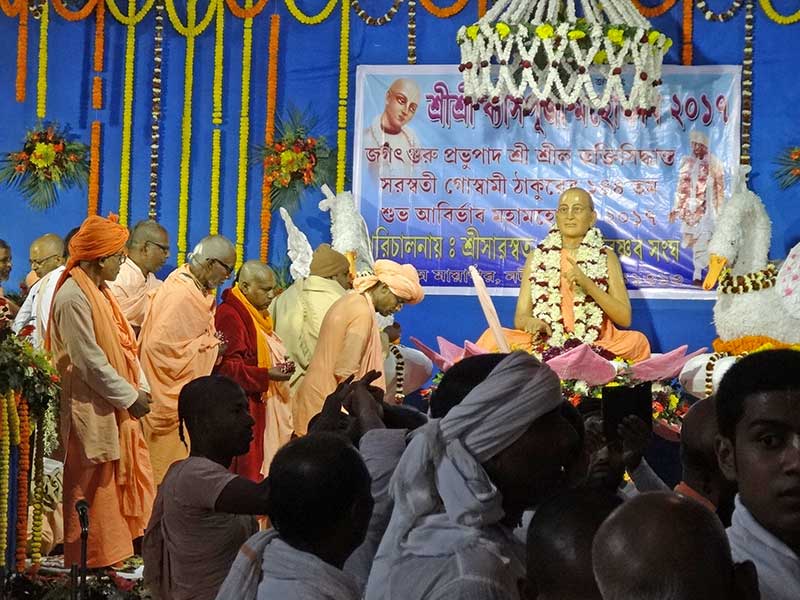 Arriving at Sri Chaitanya Gaudiya Math, Sri Dham Mayapur.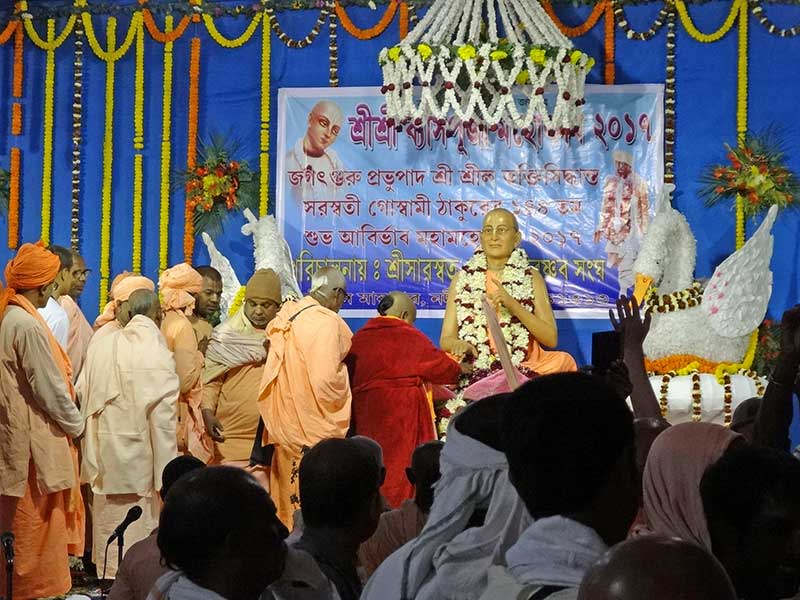 (Puspanjali offering.)