Arrival at Tarakeswar Temple
17 February 2017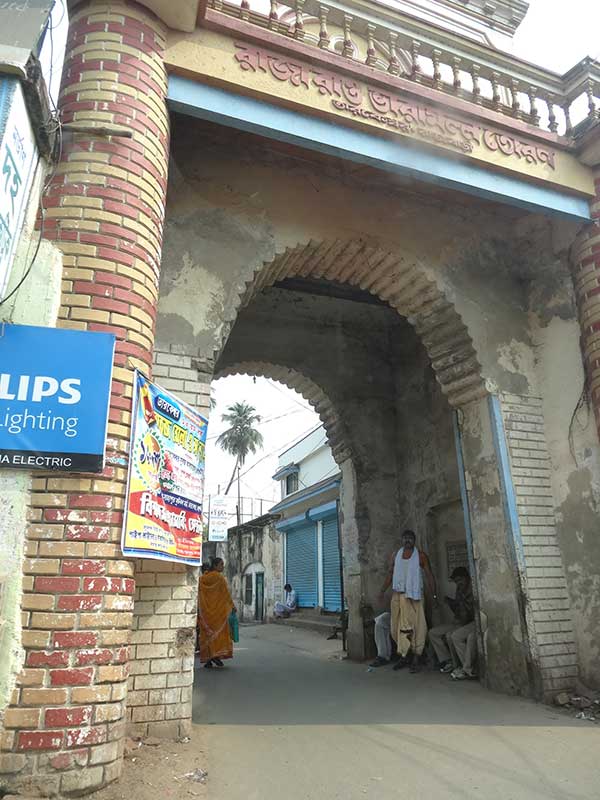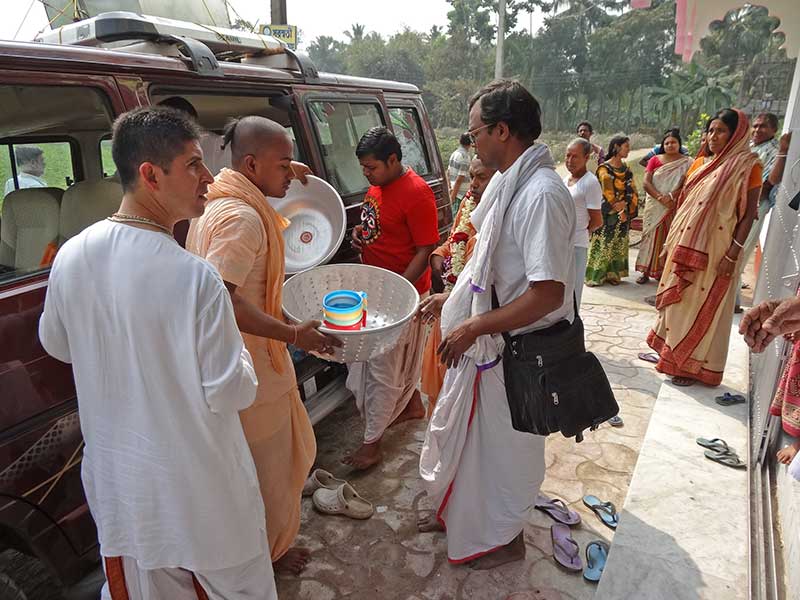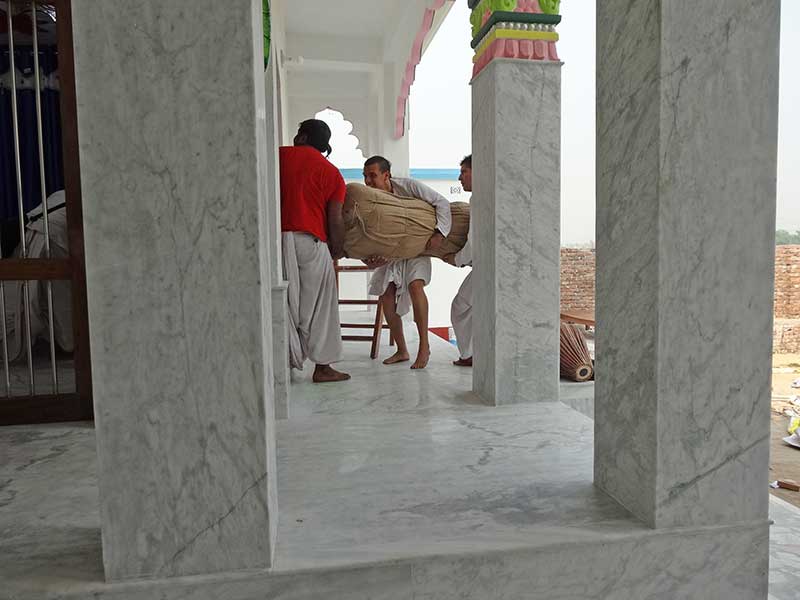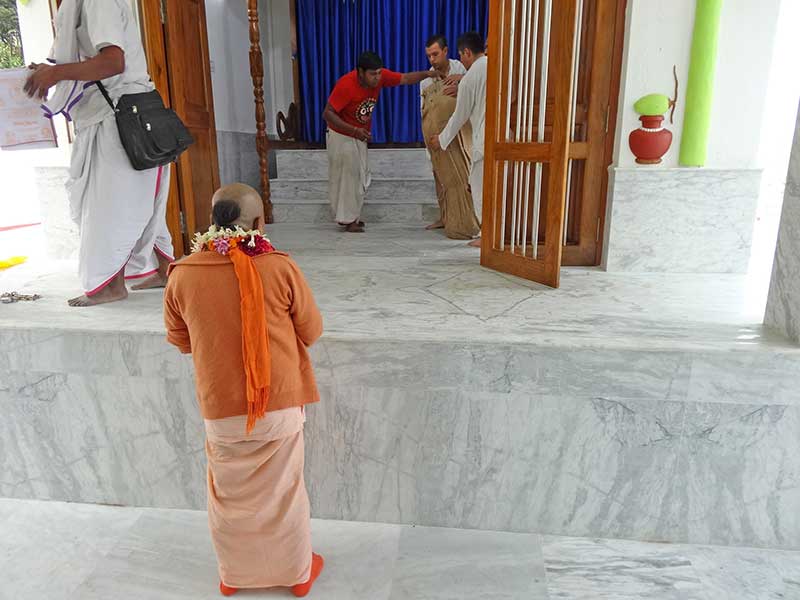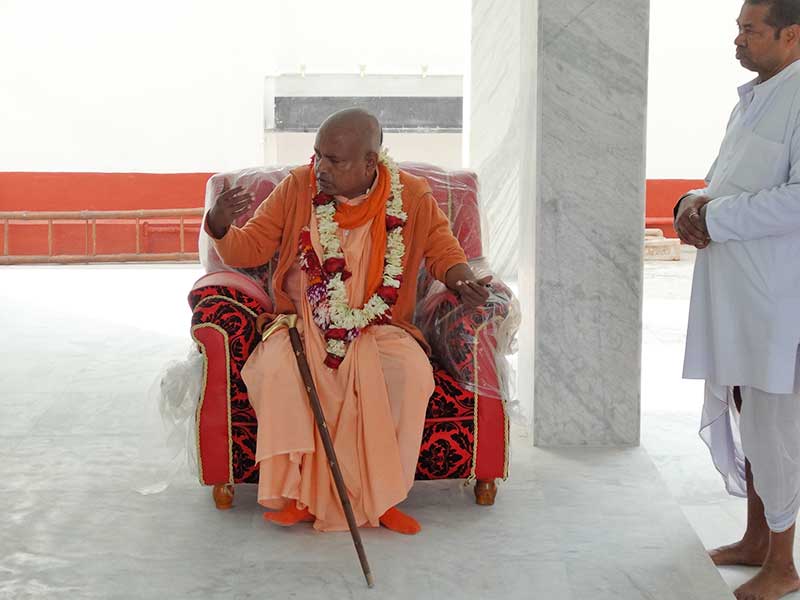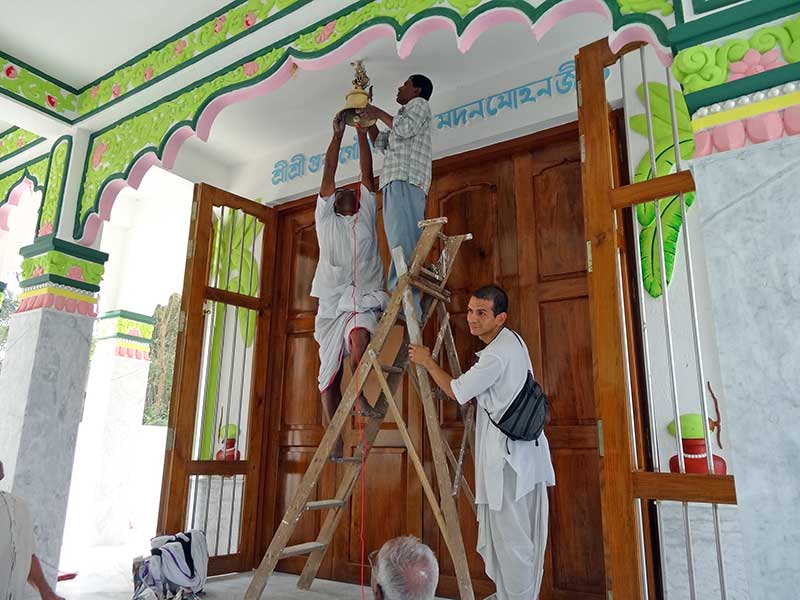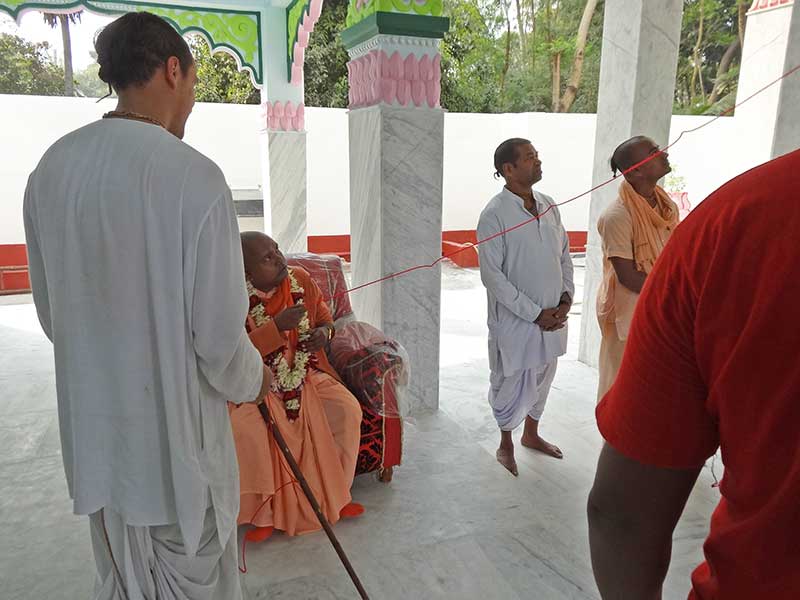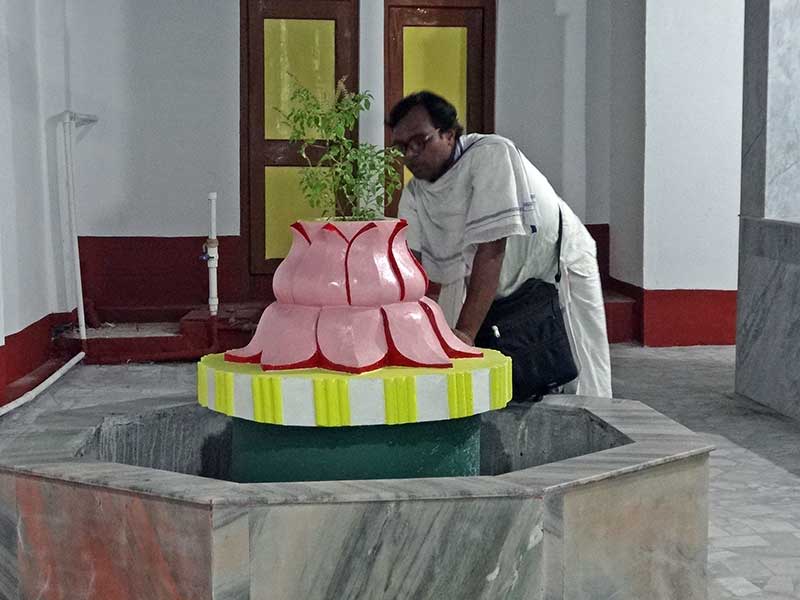 Saumendranath Prabhu, the manager of the temple, busy with all the preparations at site, all day round.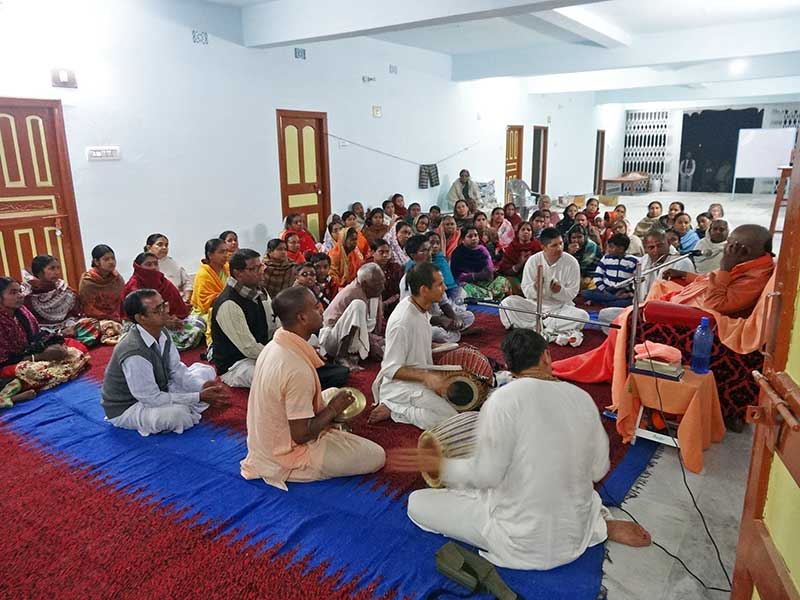 The first evening class is well attended and many of the visitors are excitedly looking forward to seeing the temple inaugurated.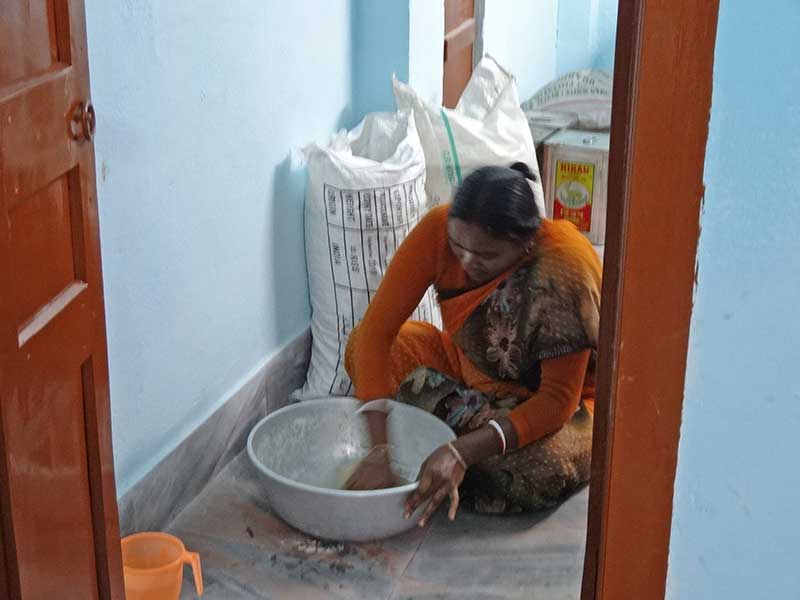 In the meantime, at the kitchen of Sri Sri Guru Gauranga Radha Madan-Mohan jiu.