Programmes at Sri Tarakeswar Temple
18-20 February 2017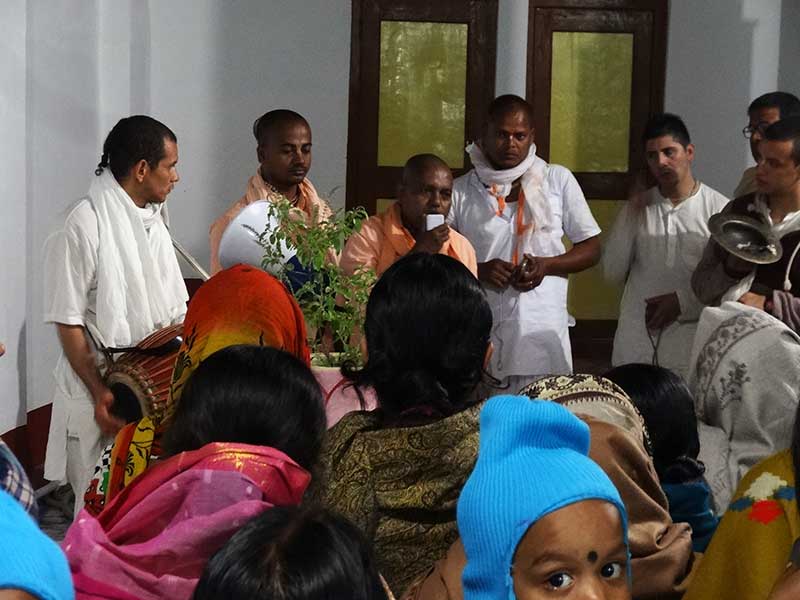 During the first Tulasi parikrama. His Divine Grace is explaining how to do the parikrama
and encourages everyone to practise it.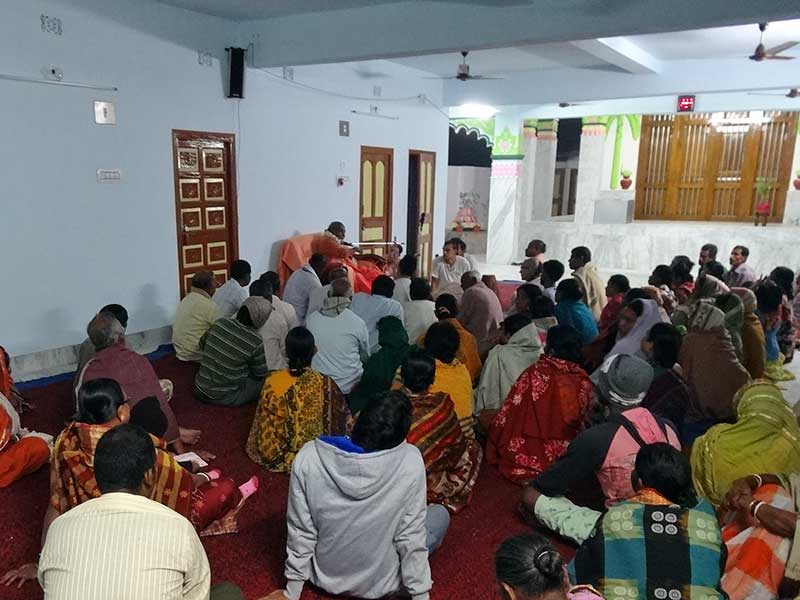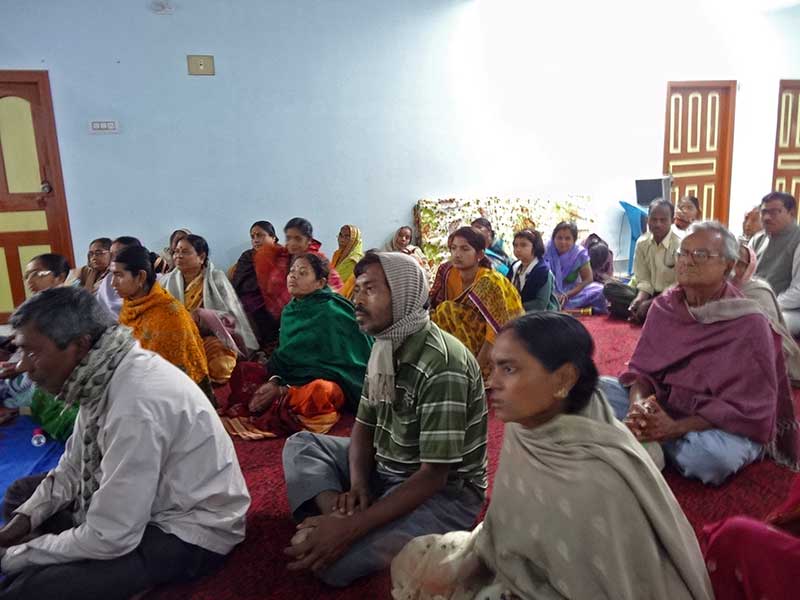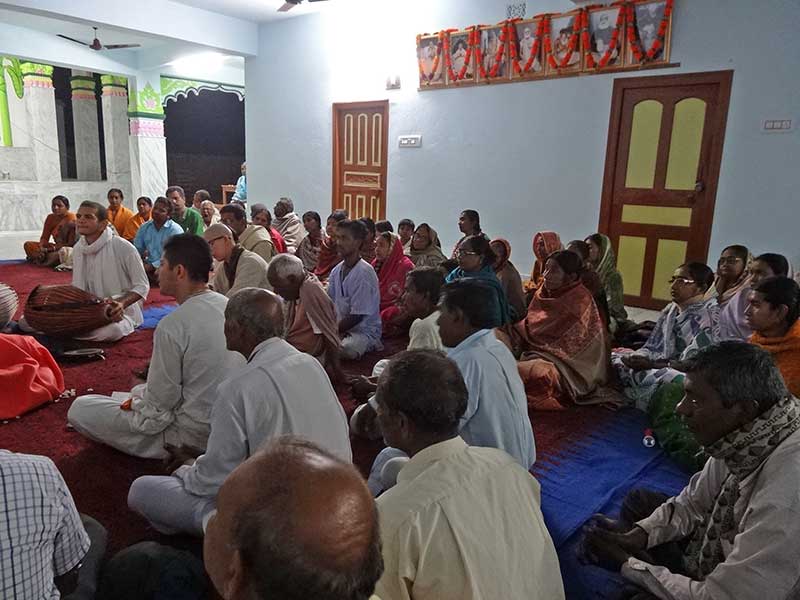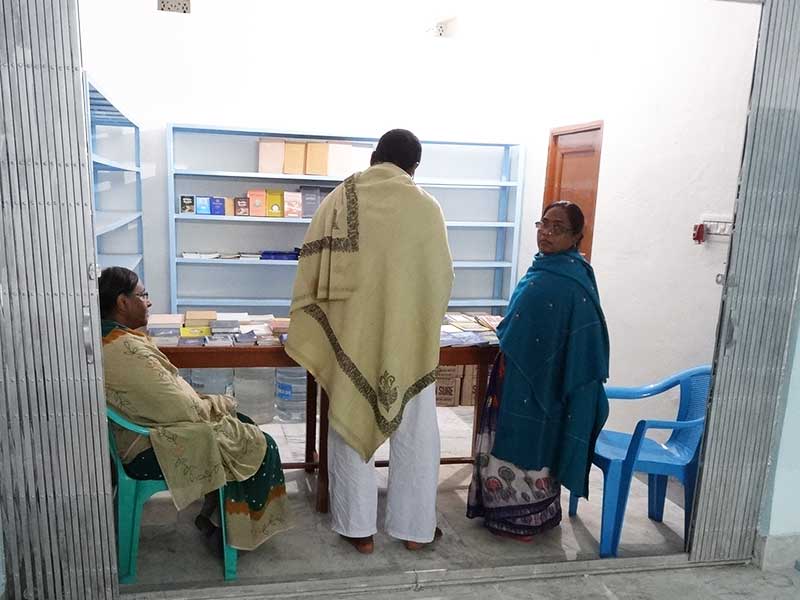 Shyamali Devi Dasi is attending to the book room during the late afternoon and evening hours.

Prasad seva.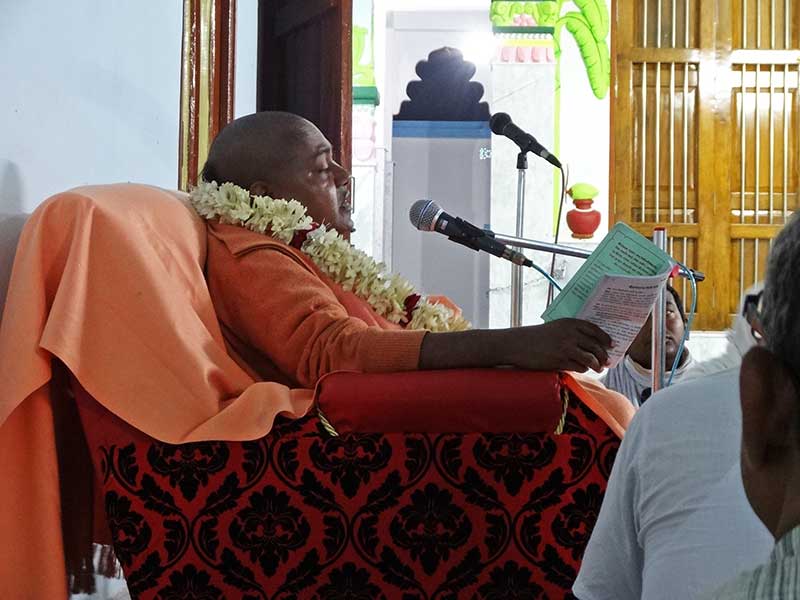 Srila Acharya Maharaj is reading from the Bengali calendar appendix about the seva-aparadhas.

Every day the attendance is growing and slowly, slowly the visitors learn to chant
and follow the proper Gaudiya tradition.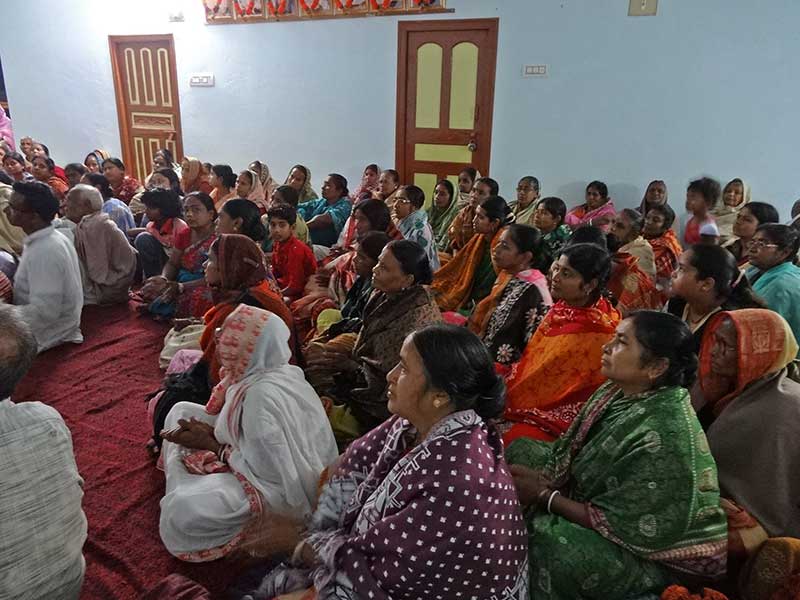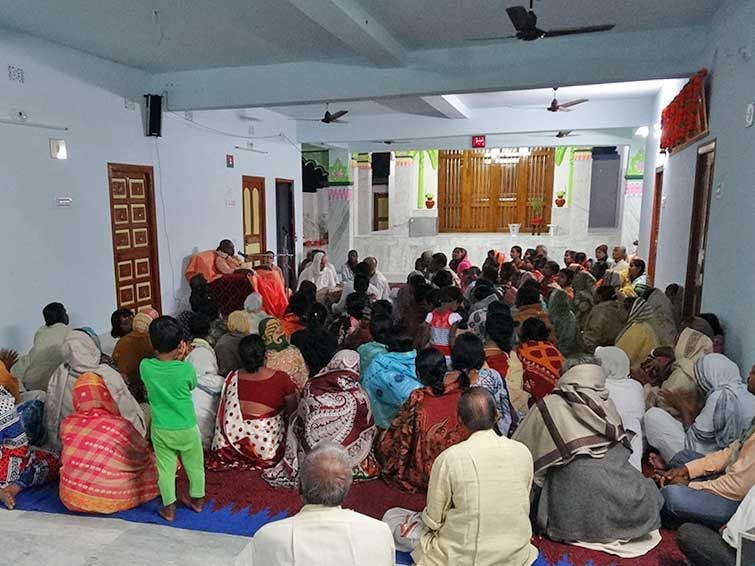 Before the first Tulasi parikrama, His Divine Grace requested devotees to bring a pot of Tulasi Devi
to the temple and place her around the mancha.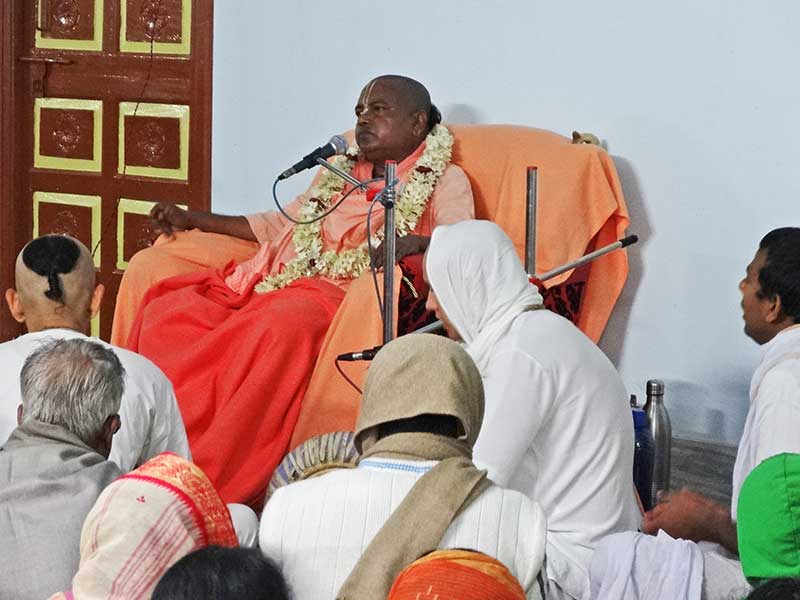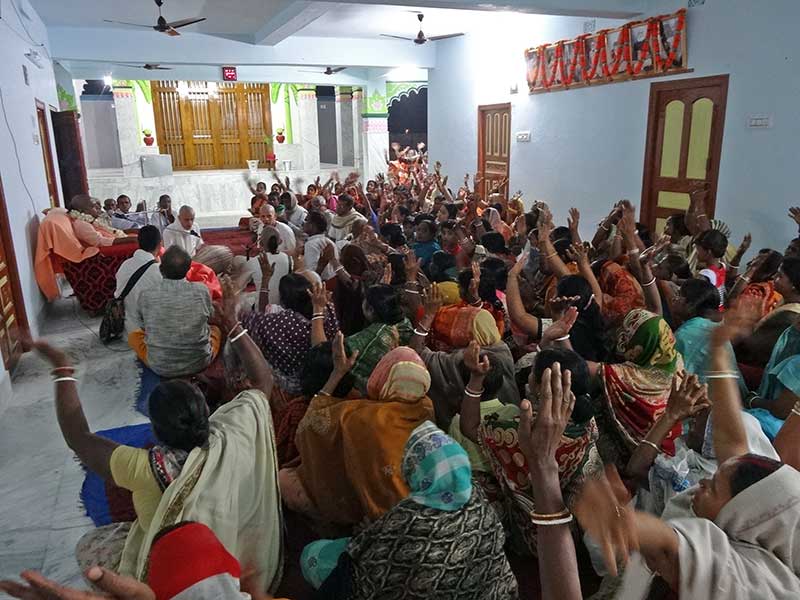 Everybody was happy to see Ashok Prabhu arrive at the temple in the evening.

Unloading last sack of bhog brought by Ashok Prabhu.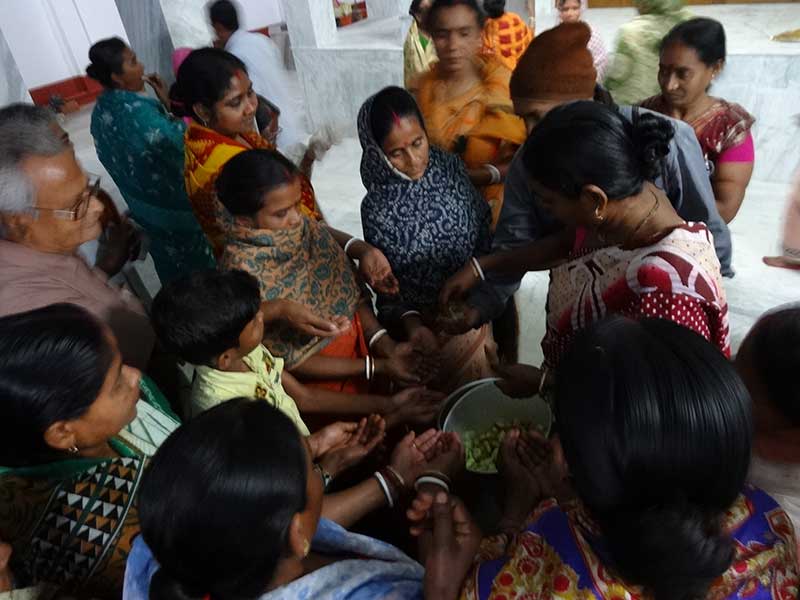 At the end of each programme, everyone gets some prasad. His Divine Grace
repeatedly tells everyone not to leave without taking some prasad.