Sri Nabadwip Dham: Festival Programmes
Sunday-Monday, 5-6 March 2017
5 MARCH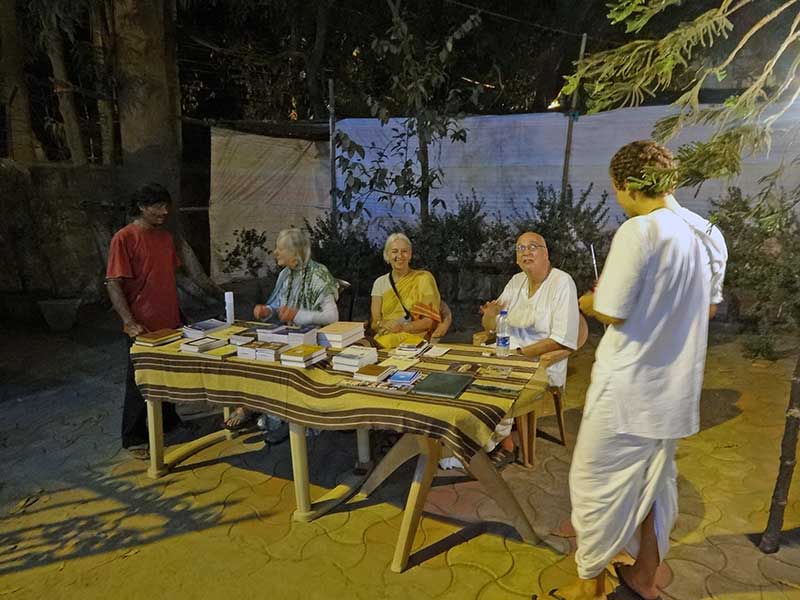 Enaksi Devi Dasi and Radha Raman Prabhu received the book table service from His Divine Grace.
Anjali Devi Dasi is assisting.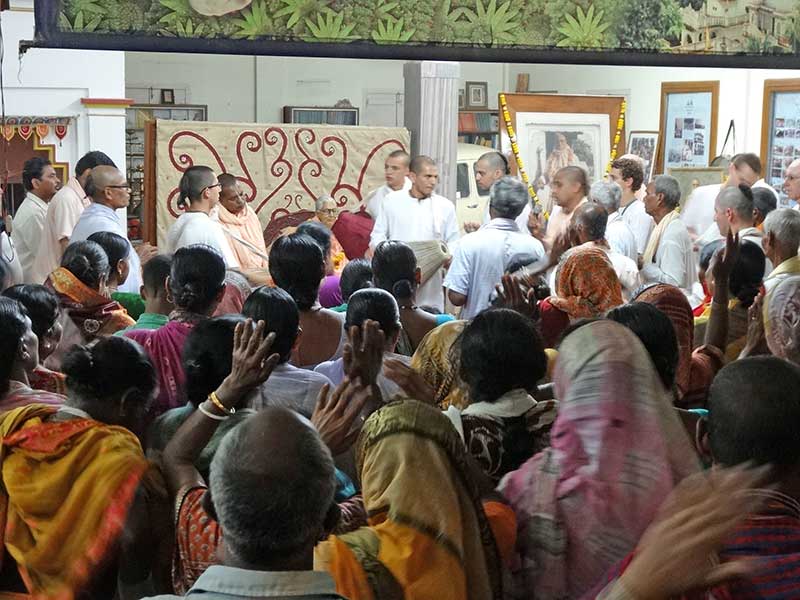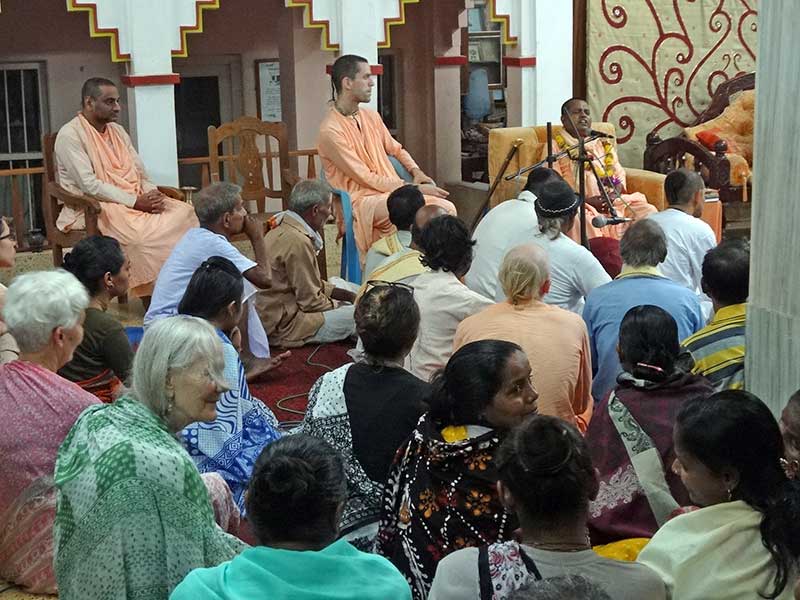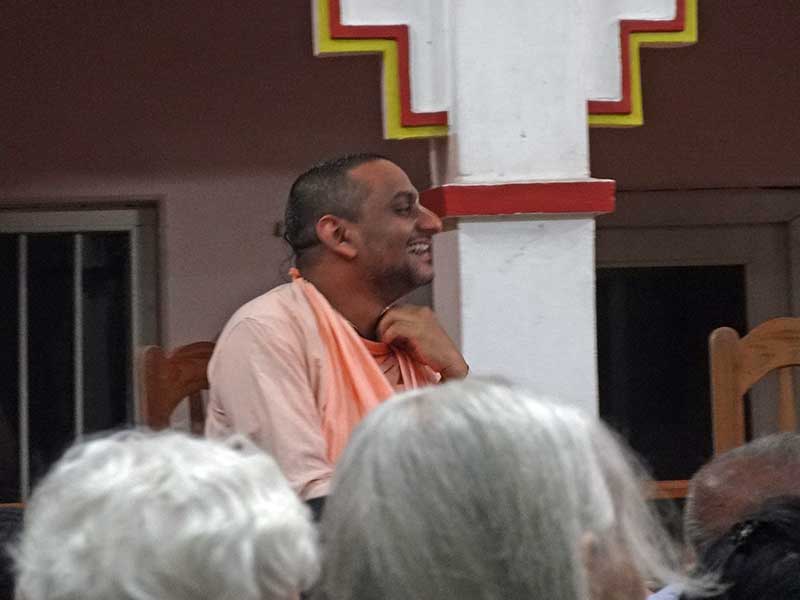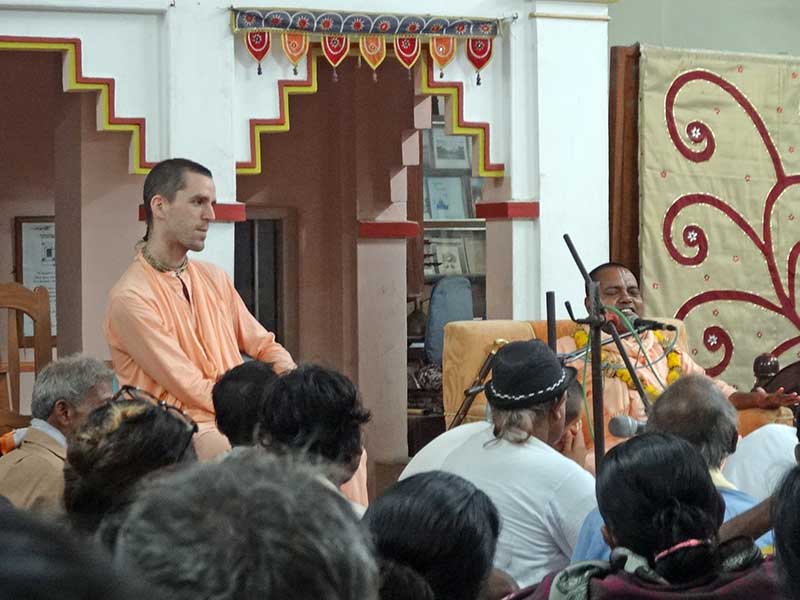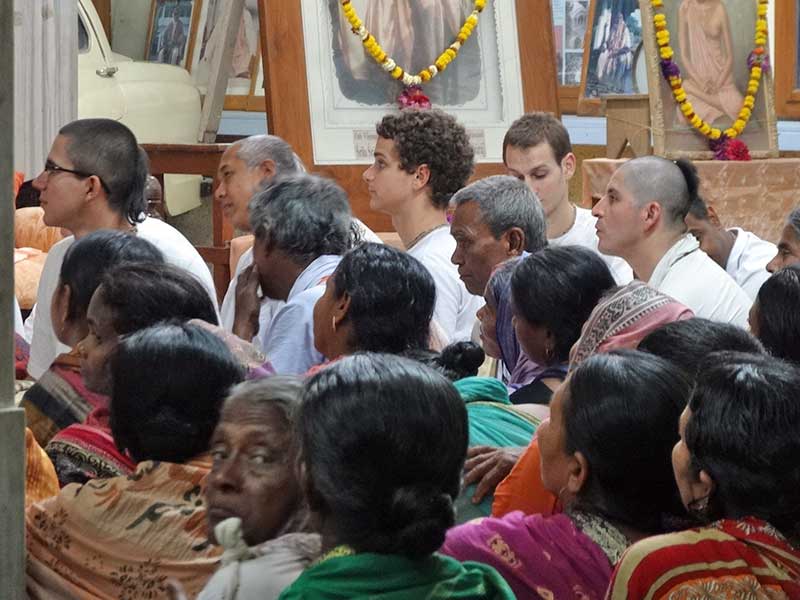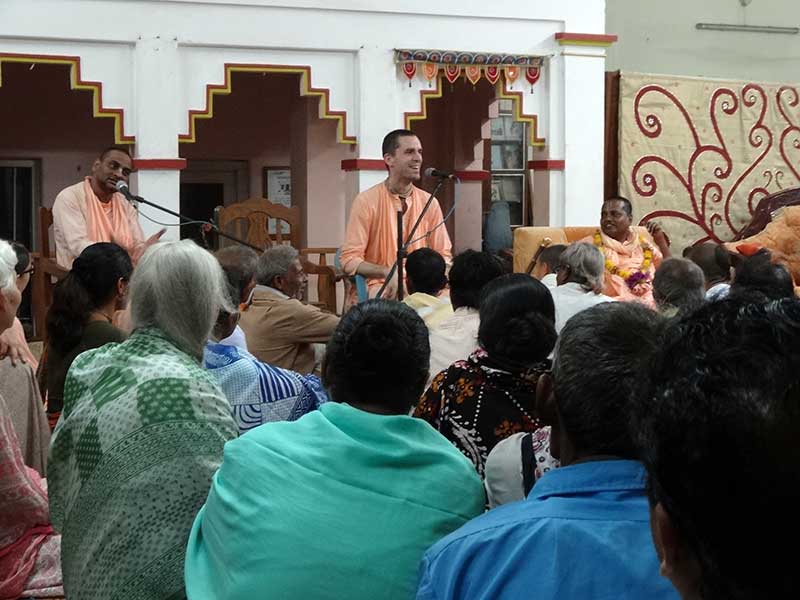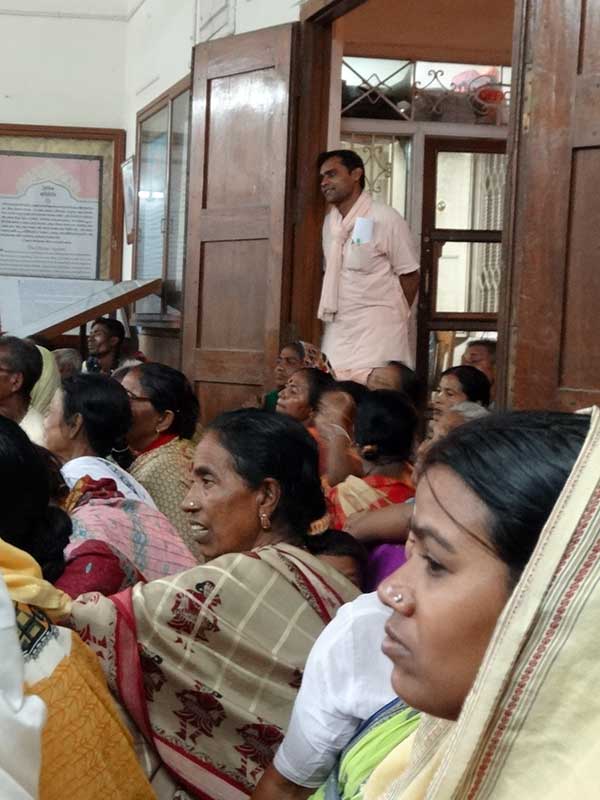 6 MARCH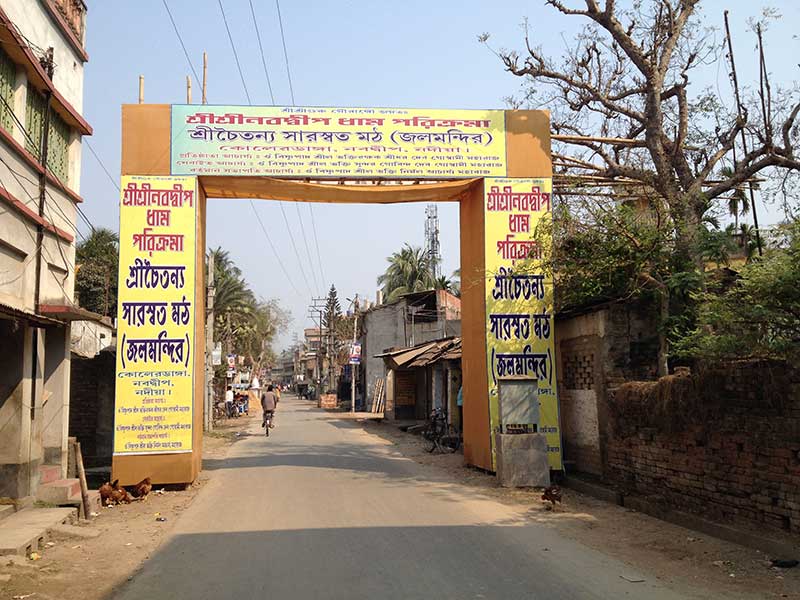 A Gate down the road announcing the Parikrama and festival days of our Sri Chaitanya Saraswat Math.

During the morning kirtans.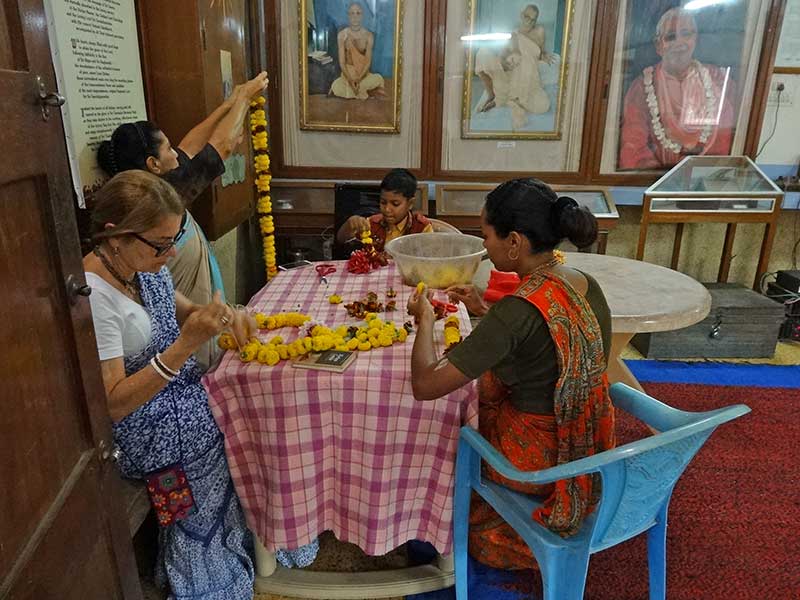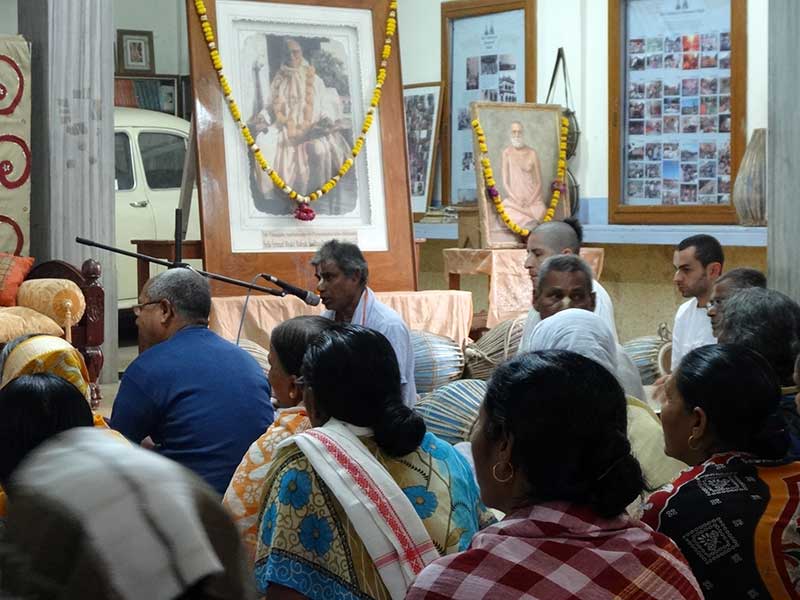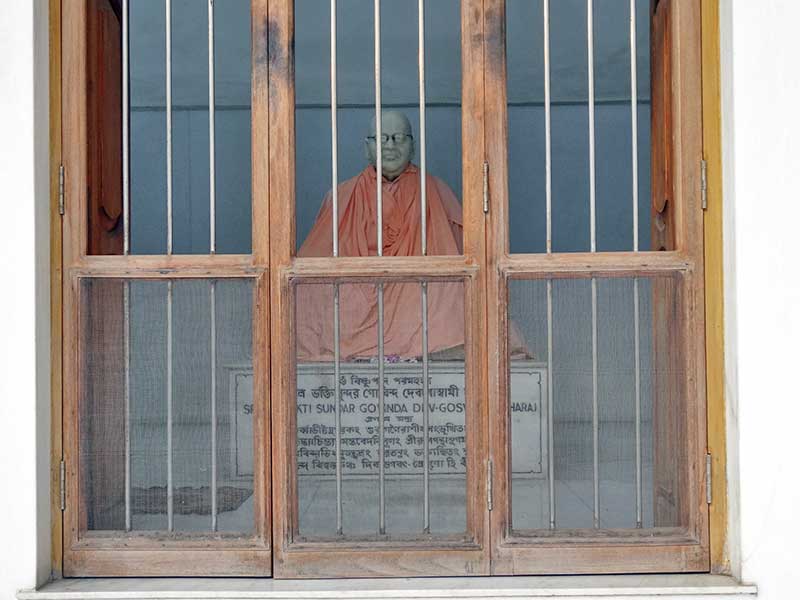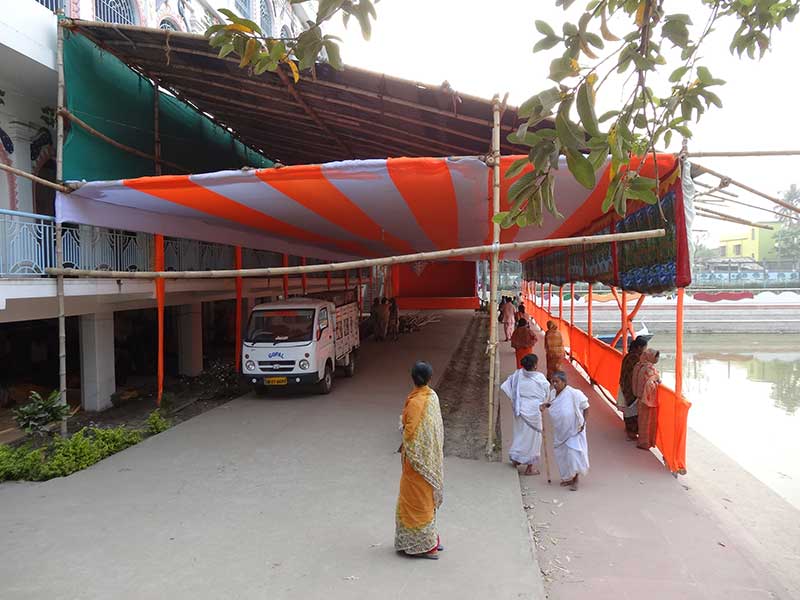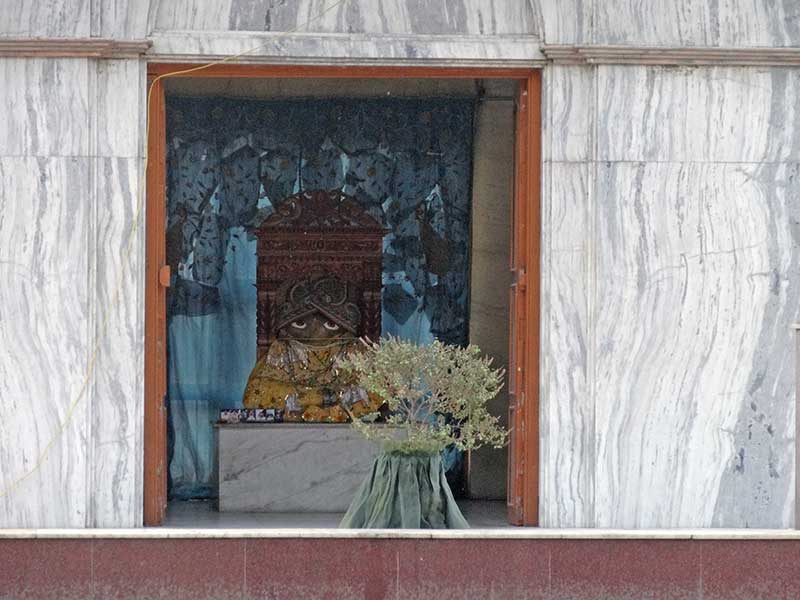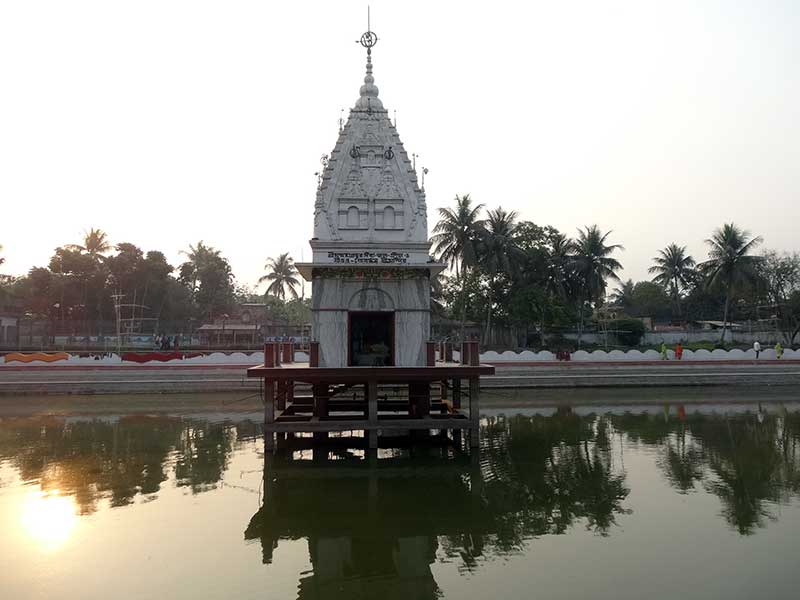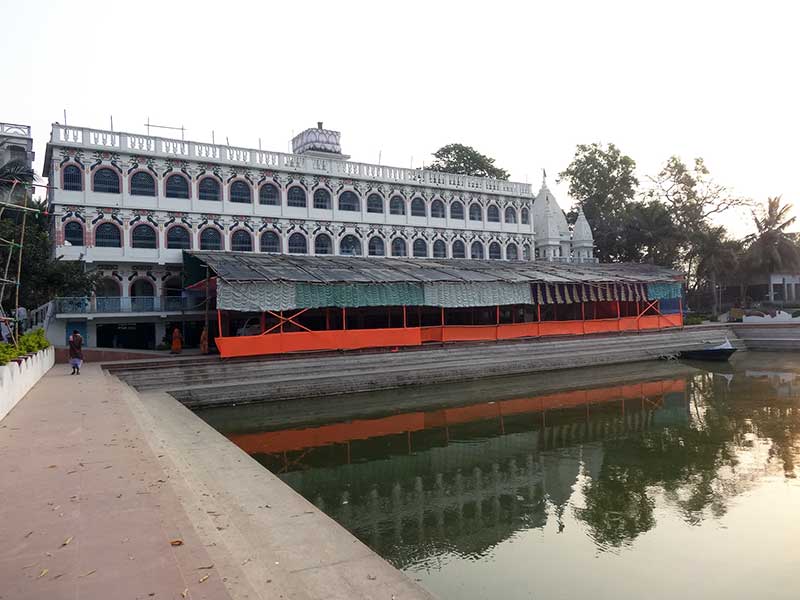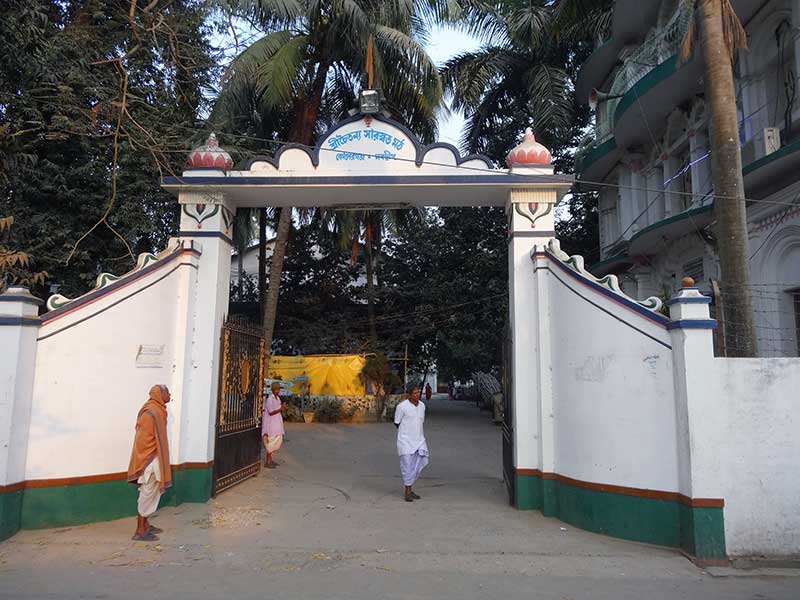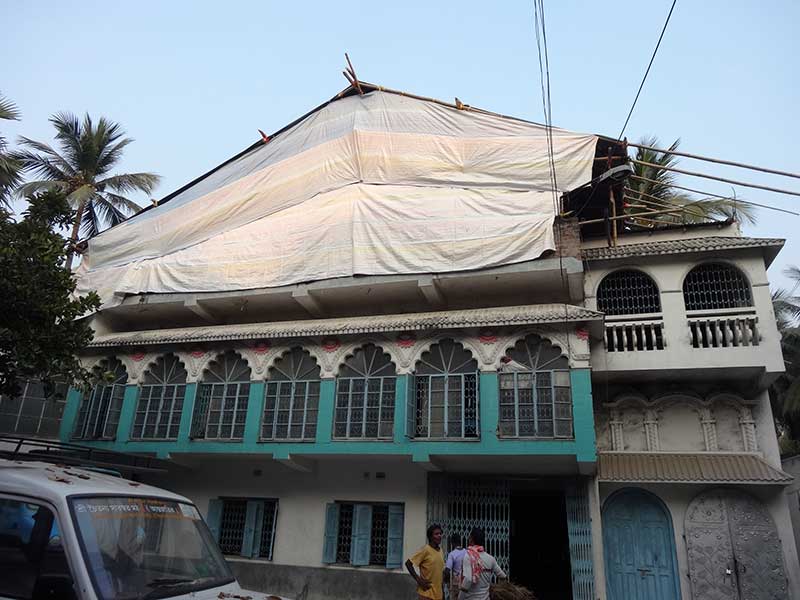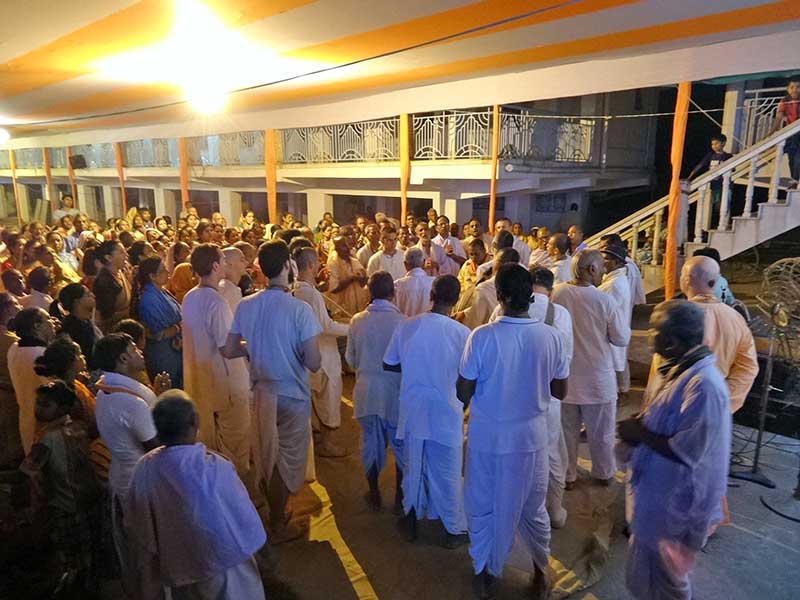 From Monday, all programmes are held in the pandal to better accommodate all devotees.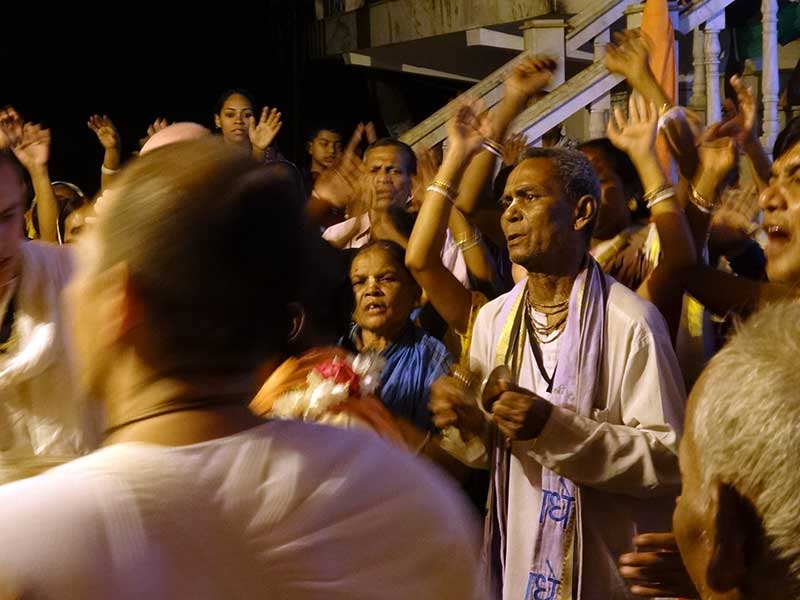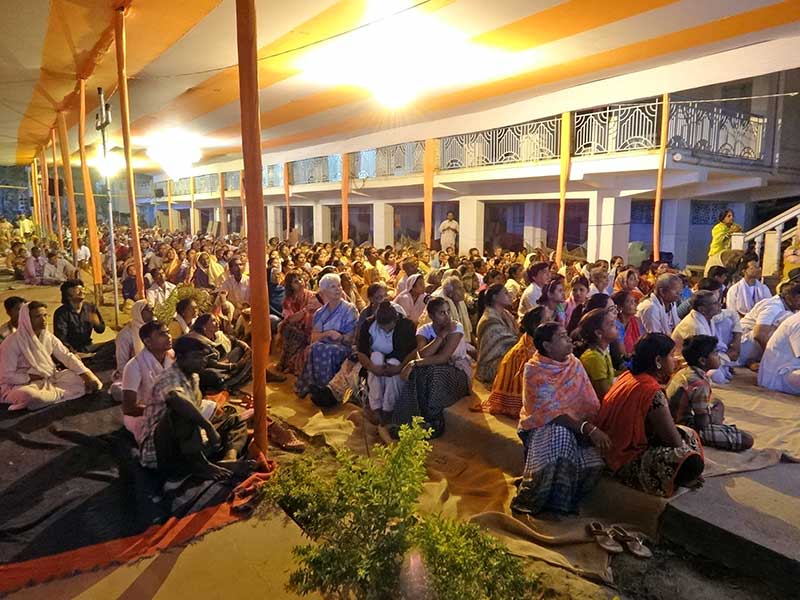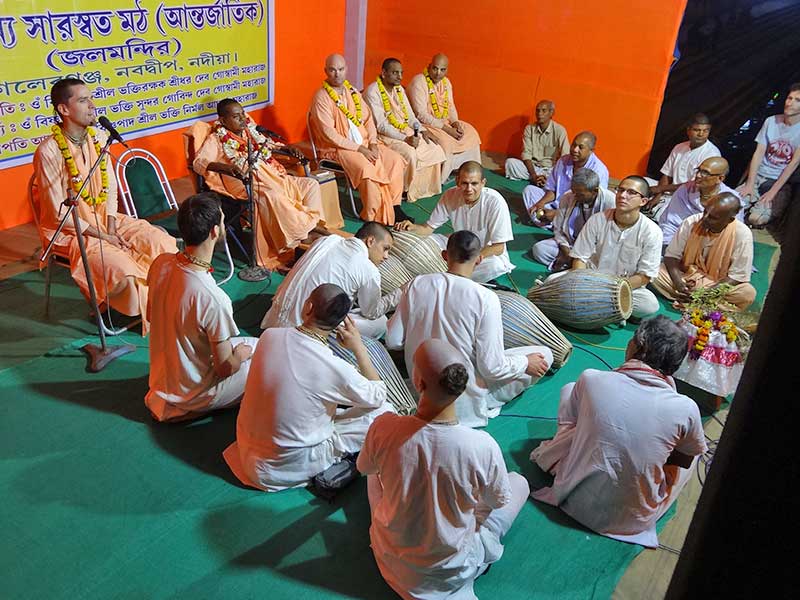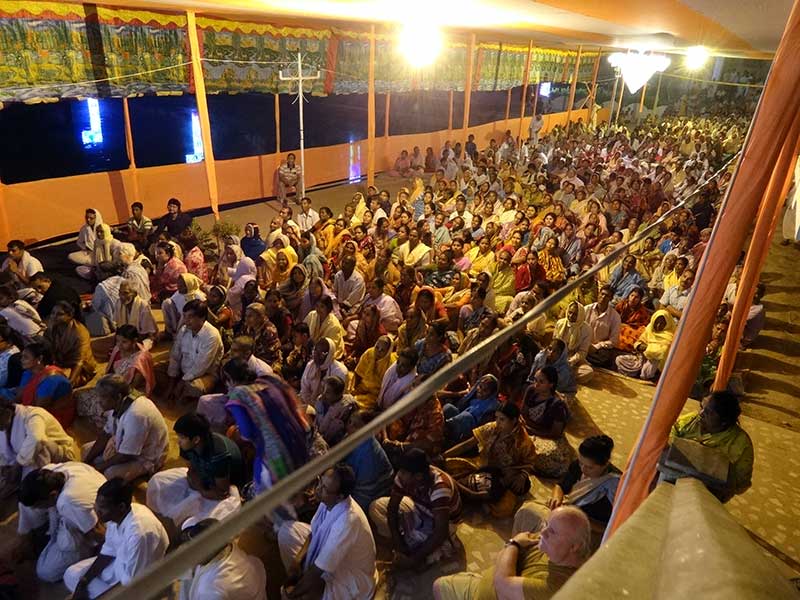 With many more expected to arrive on the adhivas day, the pandal is already near full.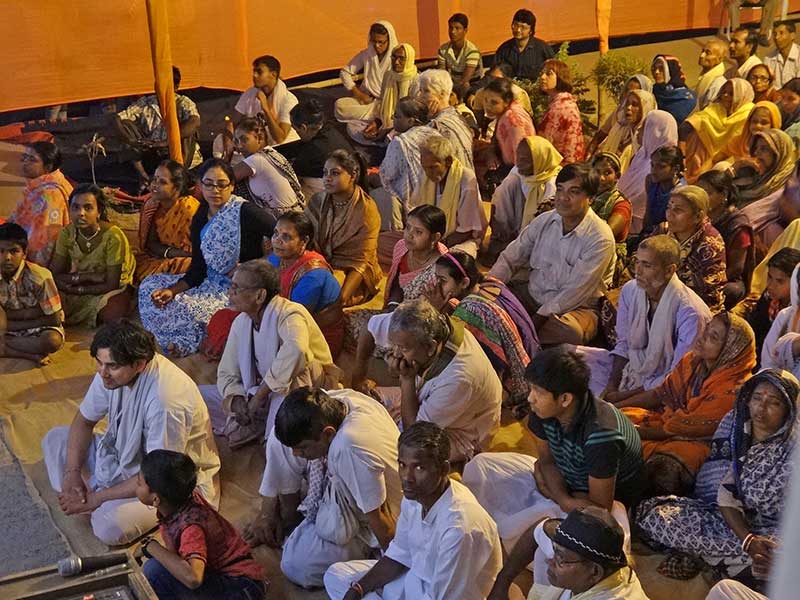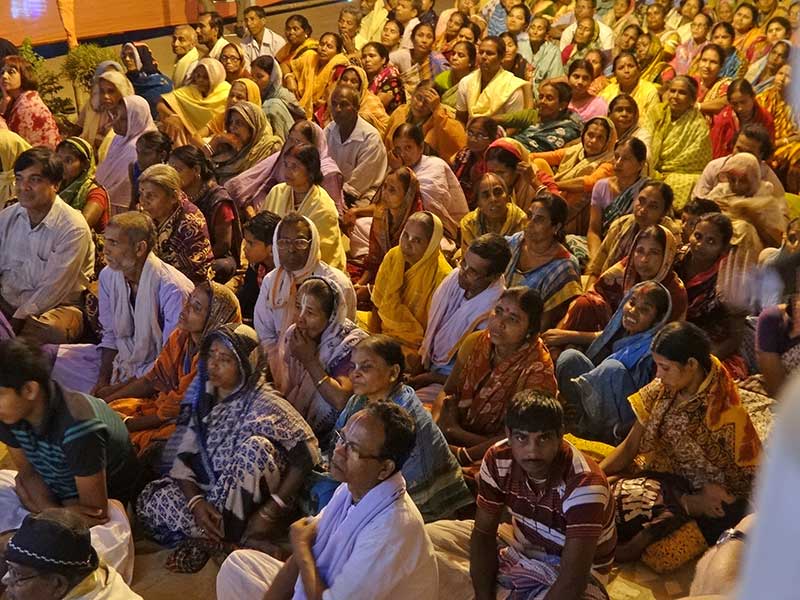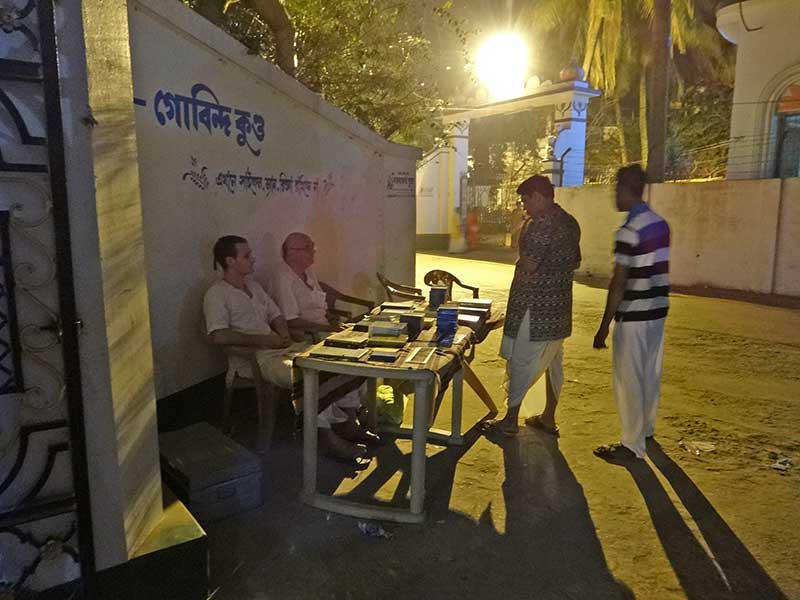 Ramananda Prabhu and Radha Raman Prabhu attending to the book table.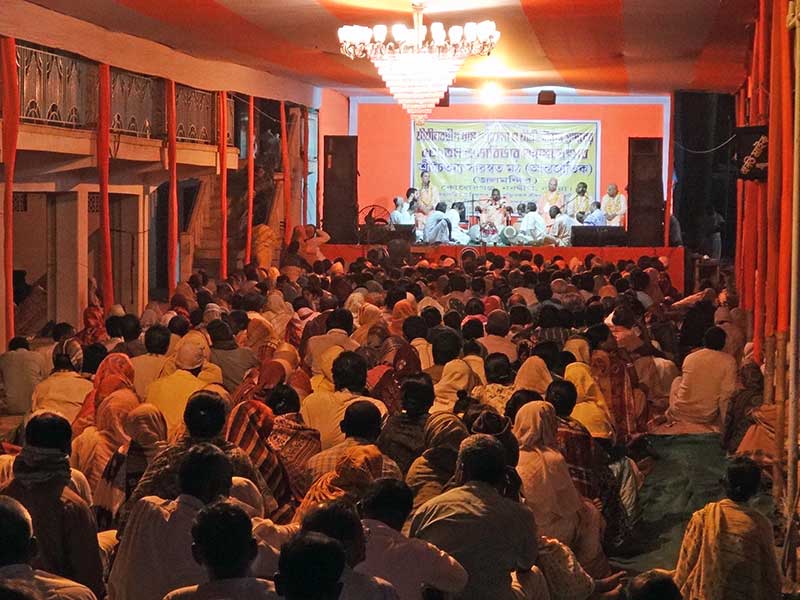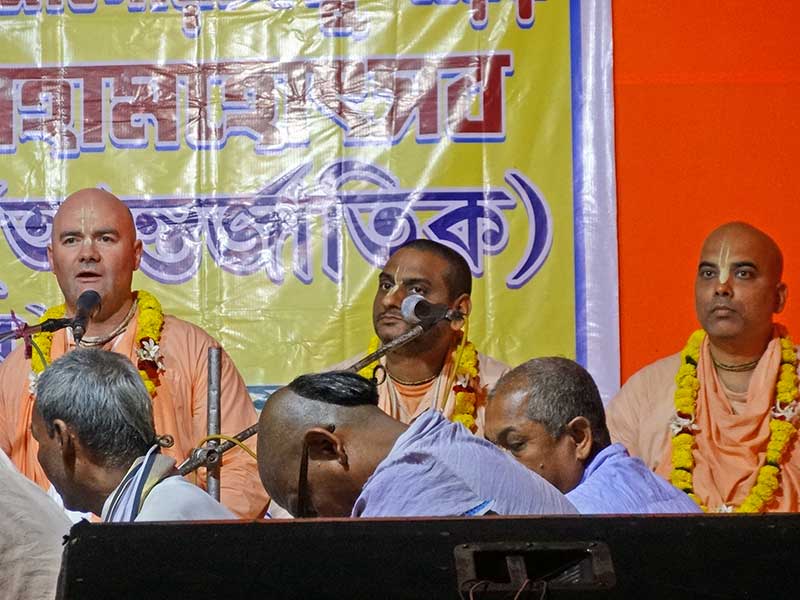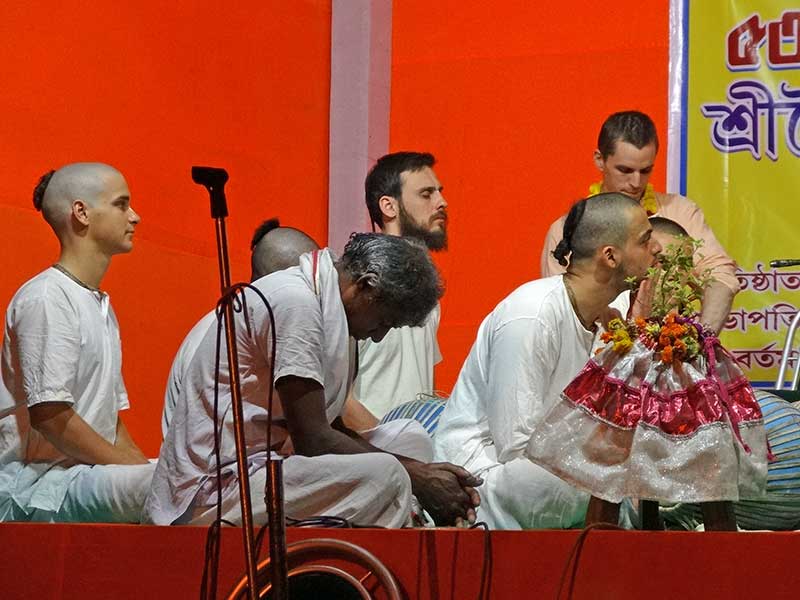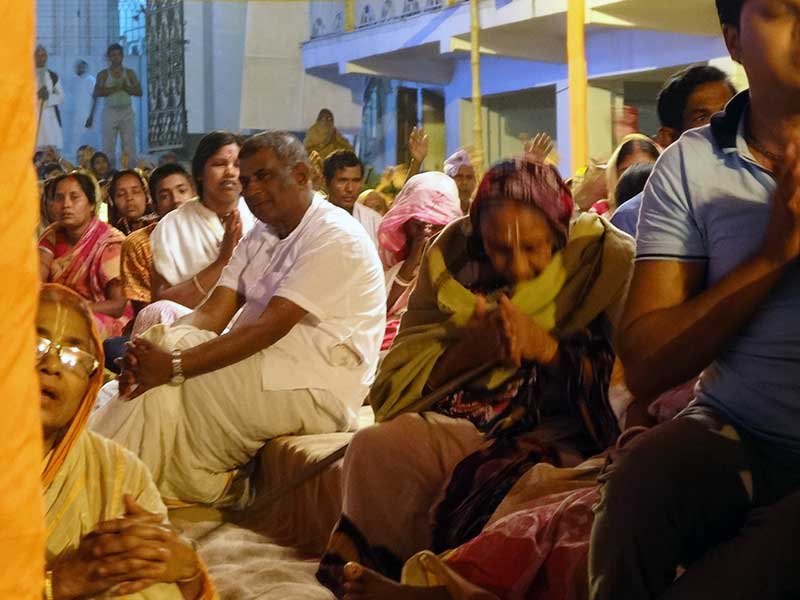 Adhoksaja Prabhu, humbly and contently, sitting in the background.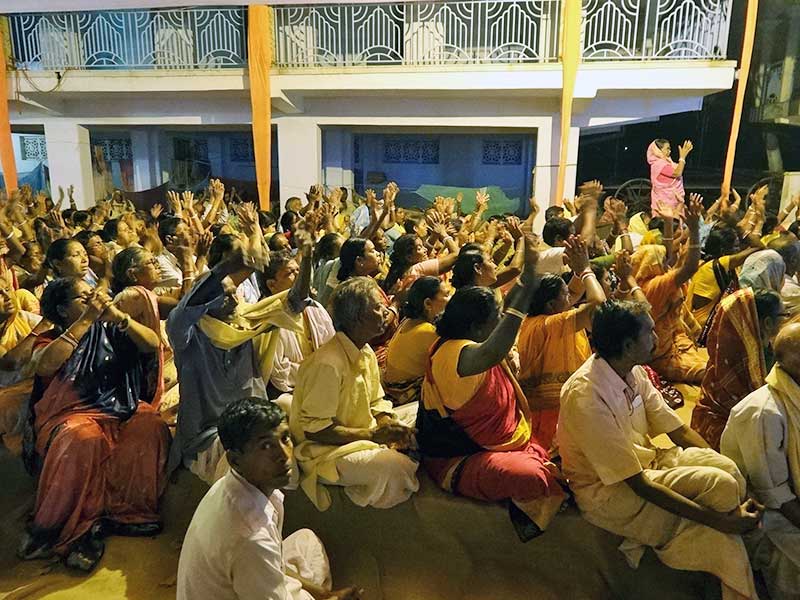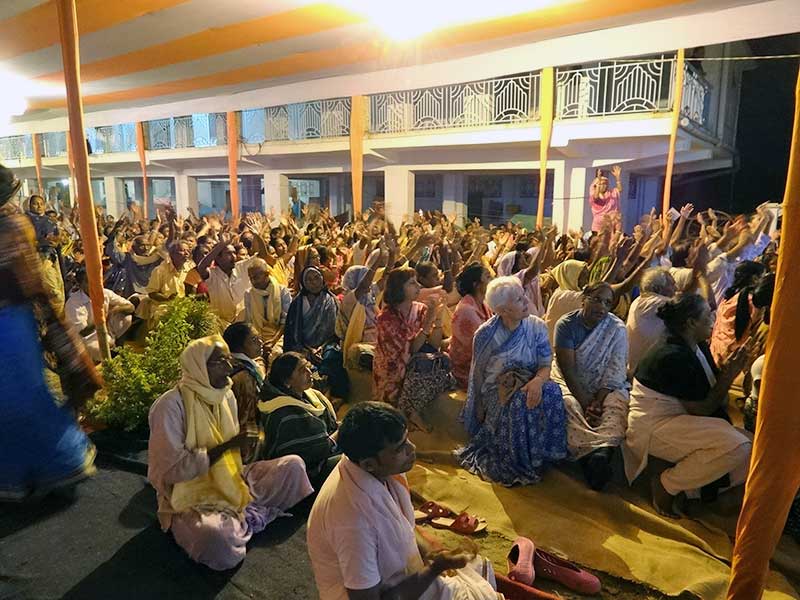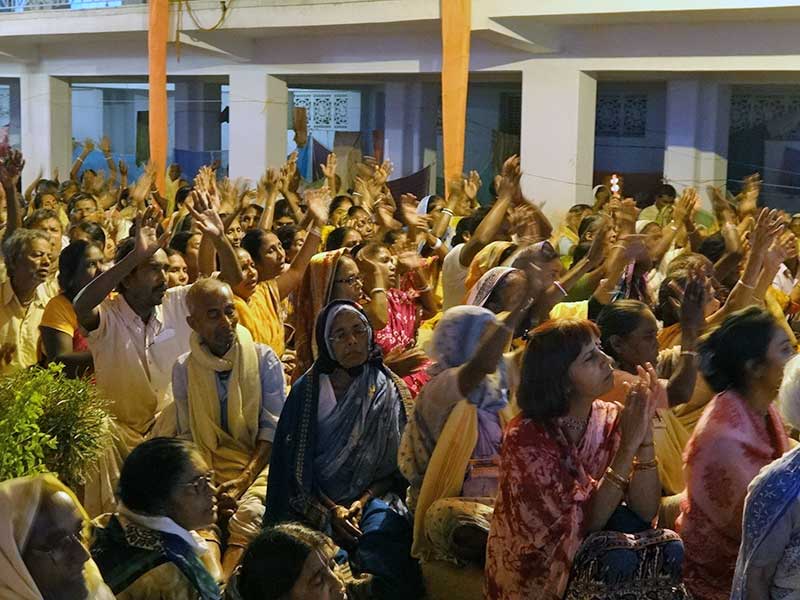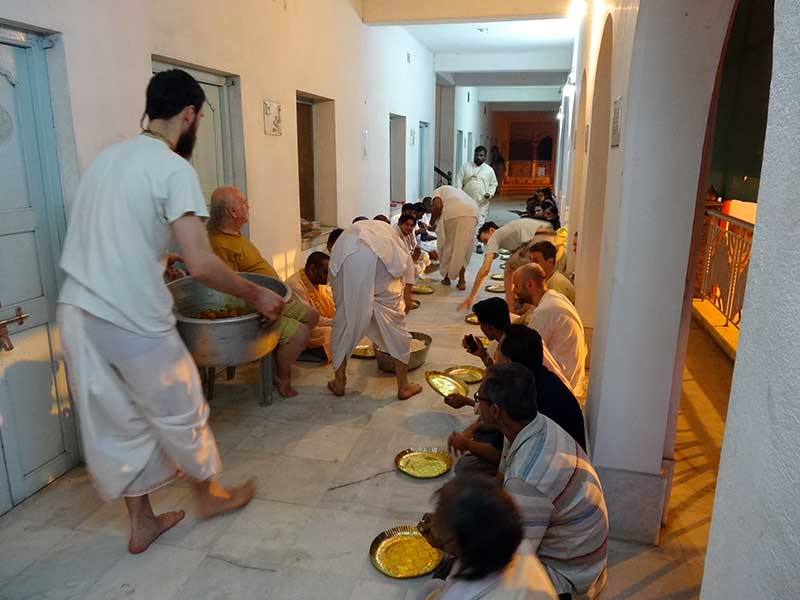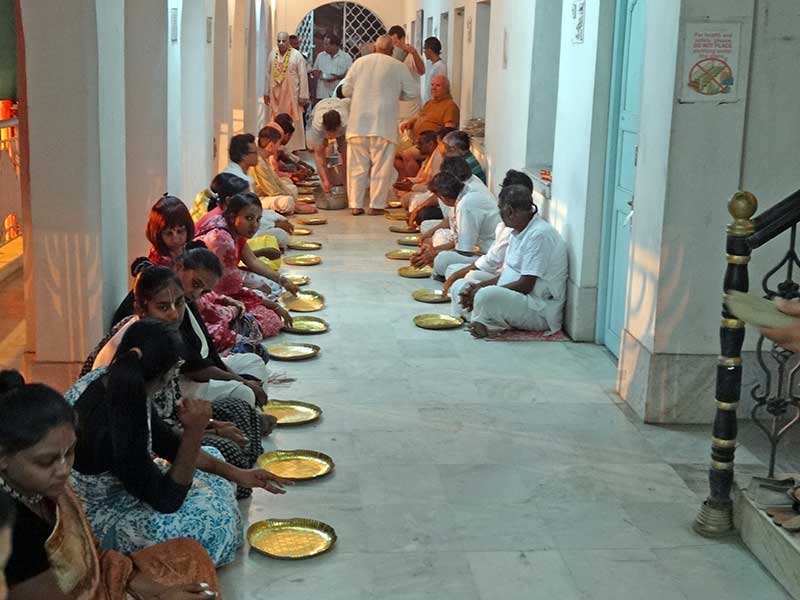 Prasad-seva.