At about 8 a.m. the devotees gather at the Centenary Museum.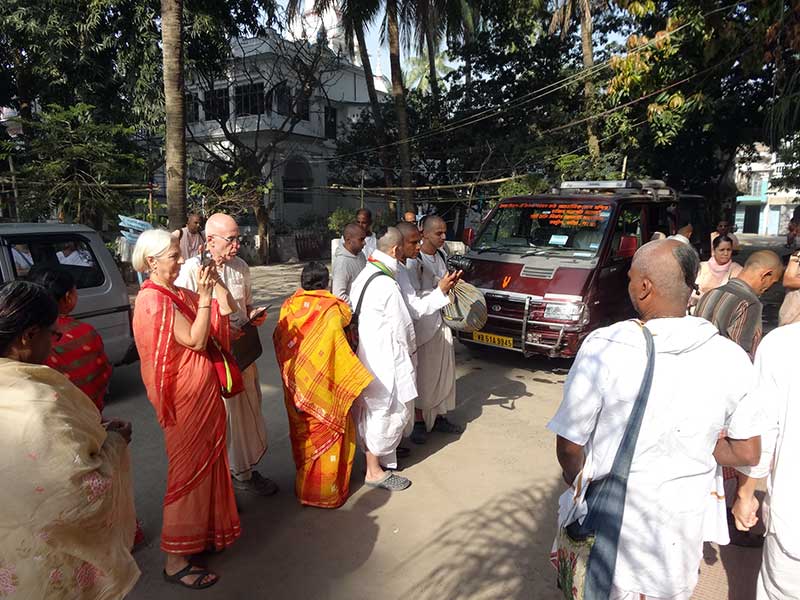 His Divine Grace personally takes care and makes sure everybody got into the cars.

Sripat Hapaniya Dham is about 20-30 minute drive from our temple in Sri Nabadwip Dham.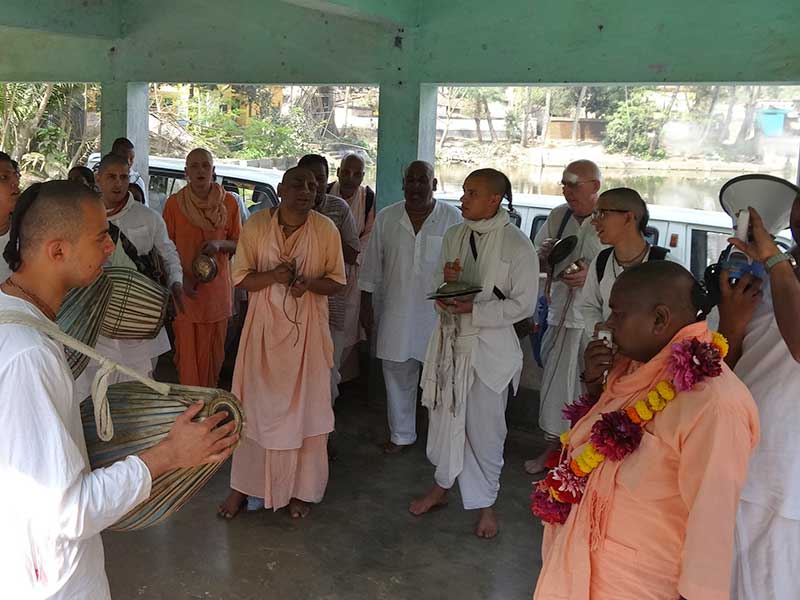 As soon as His Divine Grace arrives, he starts the sankirtan.

At the small nat mandir besides a temple of Lord Siva.

Srila Guru Maharaj worshipped this Deity of Lord Siva in his youth:
he would walk to the Ganges every day and bring a lotus flower for Lord Siva.

Circumabulating the room of Sri Sri Guru Radha Gopinath.

The parikrama continues to the places near the temple. Pictures: Sri Santi Sarovar.

Tulasi mancha where the body of Sri Upendra Chandra Prabhu,
the father of Srila B.R. Sridhar Dev-Goswami Maharaj, was brought upon demise
and before taking it to the cremation ghat.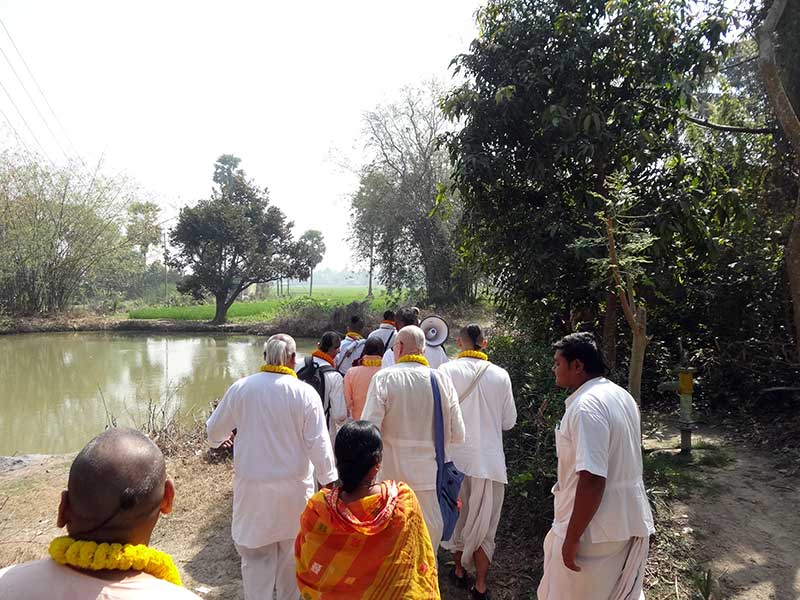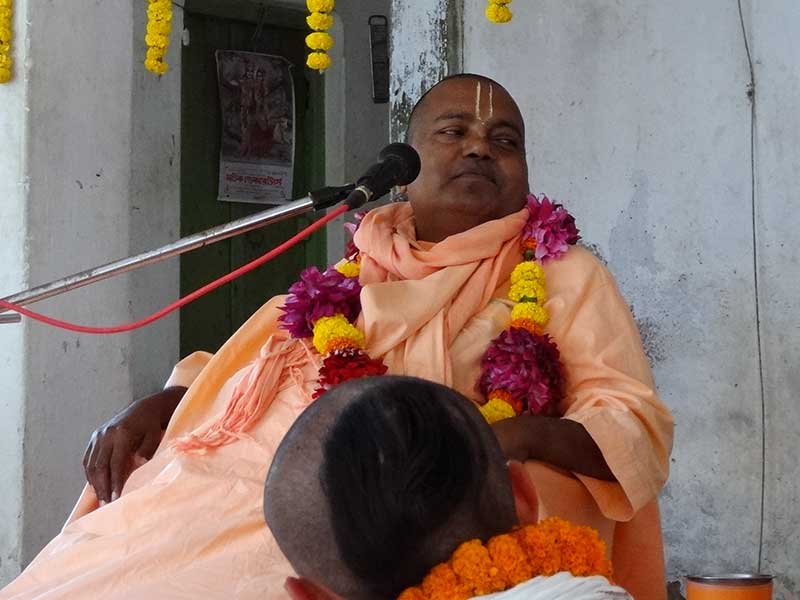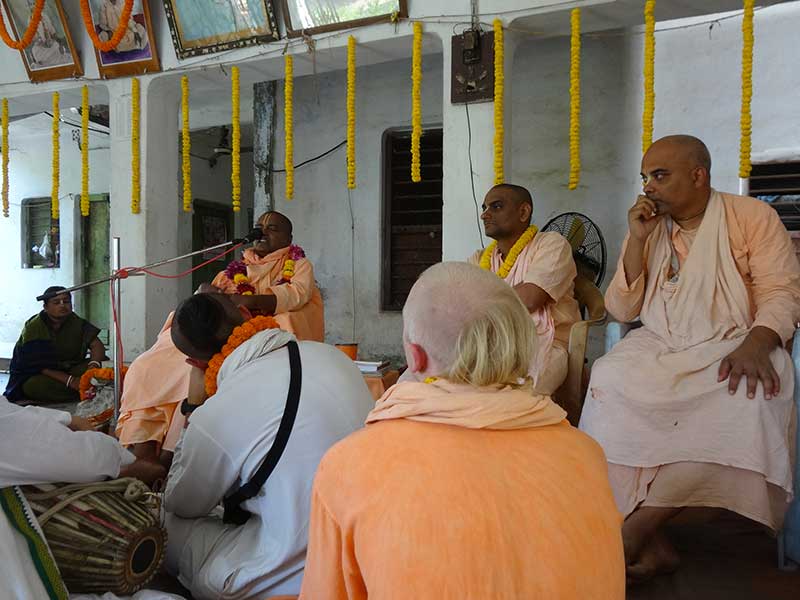 After the parikrama, His Divine Grace, followed by Sripad Shanta Maharaj and Sripad Muni Maharaj, gives a class.

Sripad Sroti Maharaj, the manager and sevak of the temple.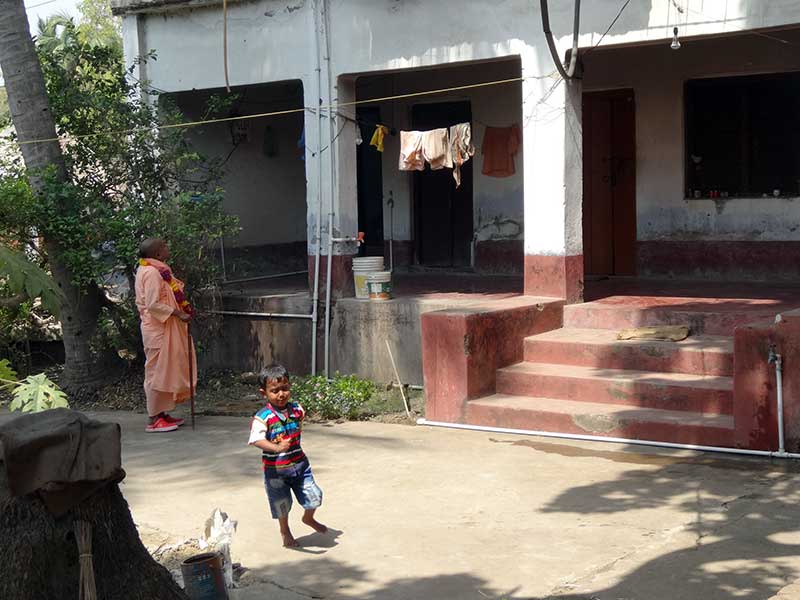 Bhoga arati.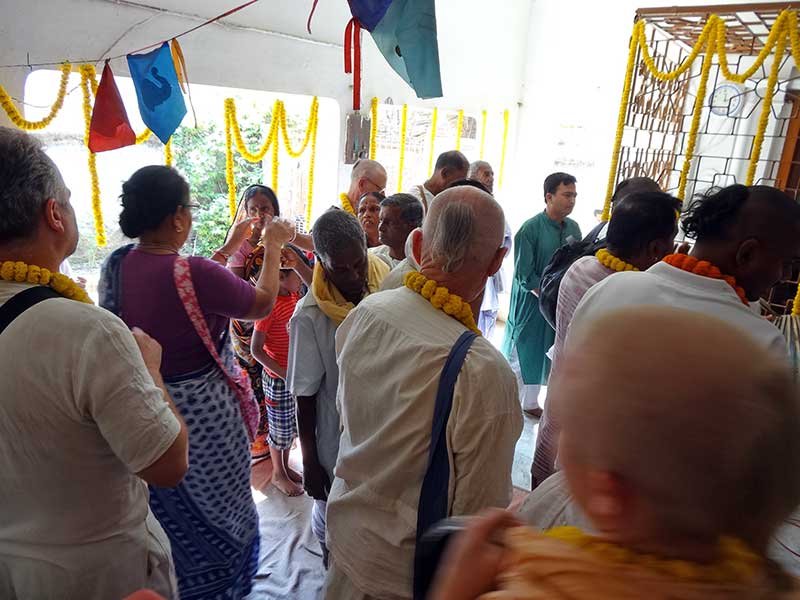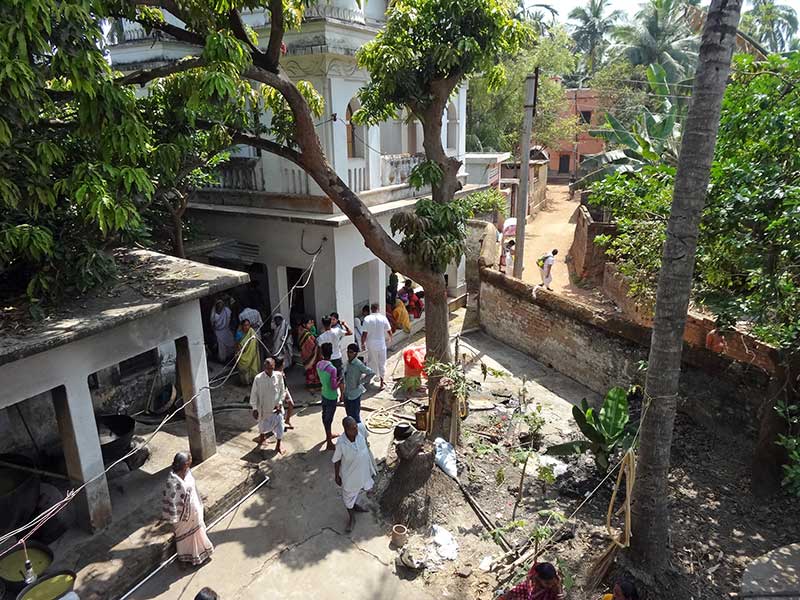 Devotees and villagers settling to honour prasad.

Kamalendu Prabhu getting ready to distribute prasad.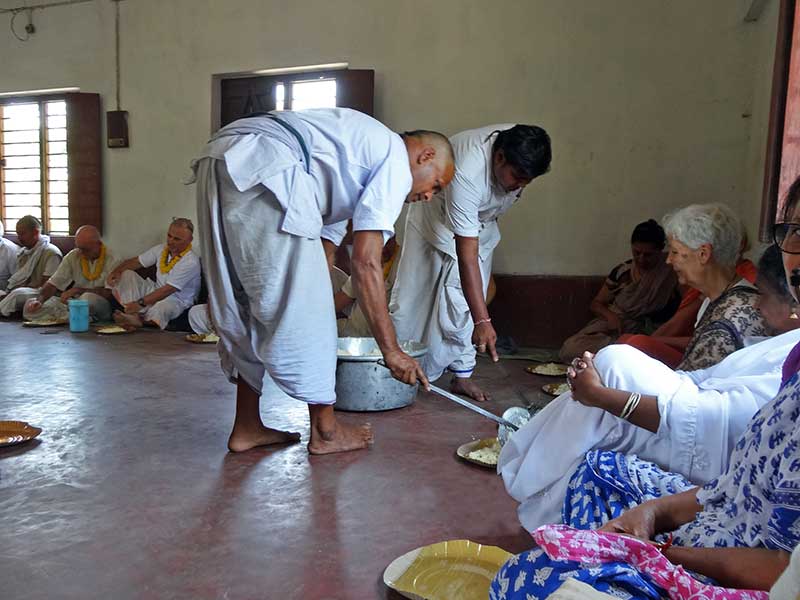 Tarok Prabhu, Rana Krishna Prabhu distributing prasad.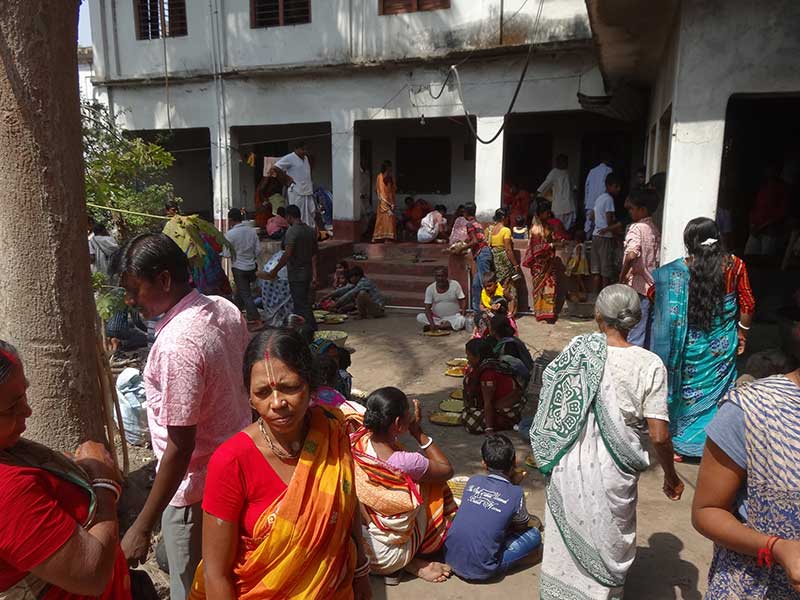 After honouring prasad, devotees return to the temple in Nabadwip.