Preaching Programme in Bora Kamalapur
Sunday, 2 April 2017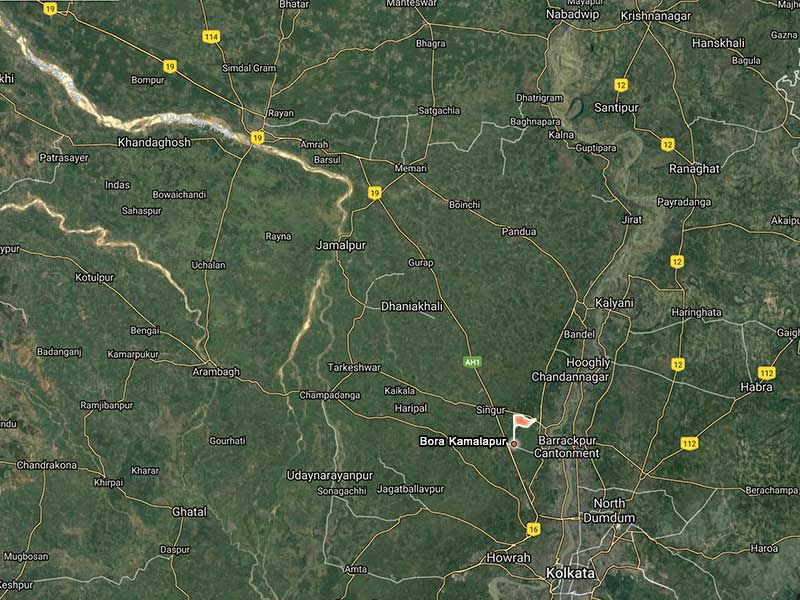 Bora Kamalapur is a village in the Hooghly district, near Kolkata.

For some fortunate souls of this world this Sunday has become a special day when Sri Gurupadpadma graces their house with the touch of his holy lotus feet and the nourishing nectar of Sri Hari-katha.

Soon after his arrival, His Divine Grace goes on a nagar sankirtan
gathering thus the villagers at the main programme.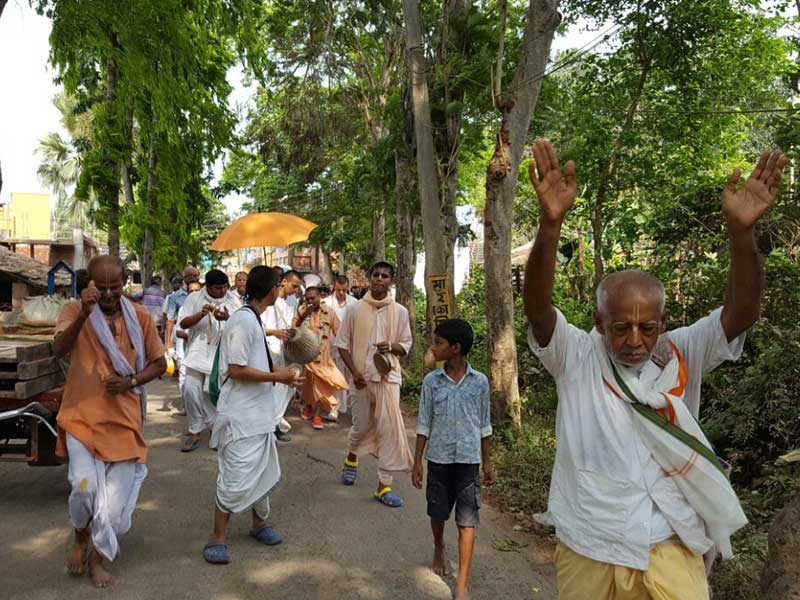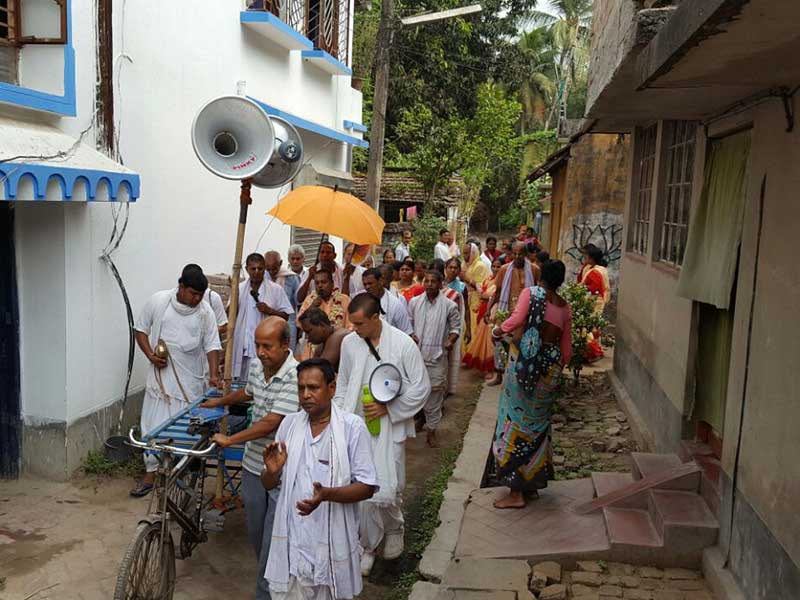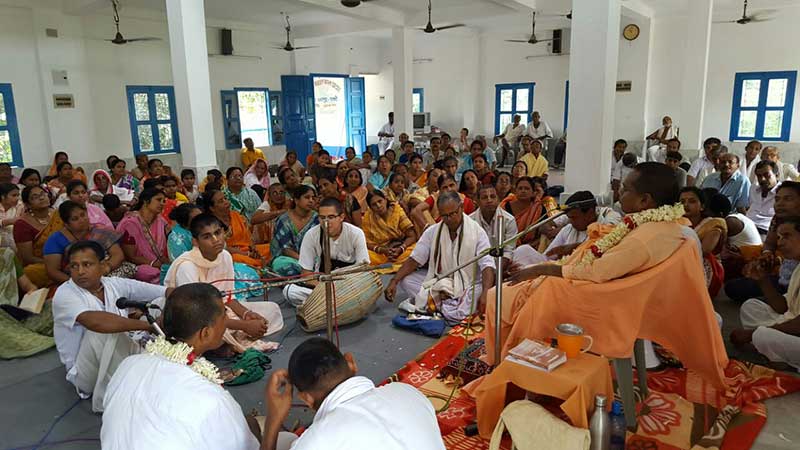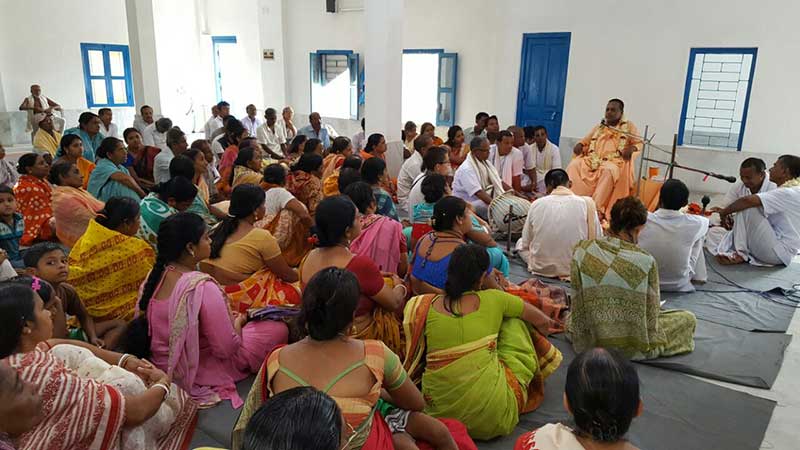 Madhupati Prabhu (Colombia) and Saumendranath Prabhu (Tarakeswar) are looking after the book table.