| | |
| --- | --- |
| Our Disciplic Succession: | "The Sun Never Sets on Sri Chaitanya Saraswat Math": |
News from Sri Nabadwip Dham & Caracas
Sunday 9 July & Monday 10 July 2017
INITIATIONS IN CARACAS: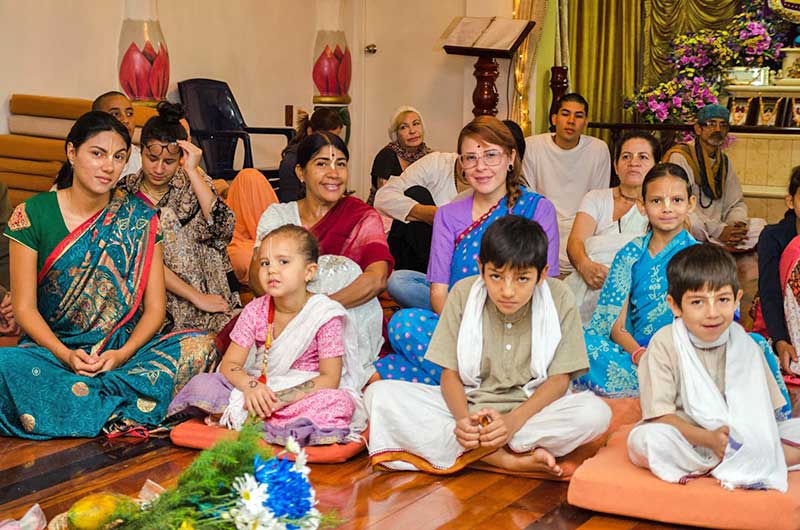 On the auspicious day of Sri Guru Purnima, Venezuelan devotees received a special mercy of Sri Gurupadpadma Om Vishnupad Srila Bhakti Nirmal Acharya Maharaj's darshan as His Divine Grace bestowed the Holy Name and the shelter of his holy lotus feet to several fortunate souls.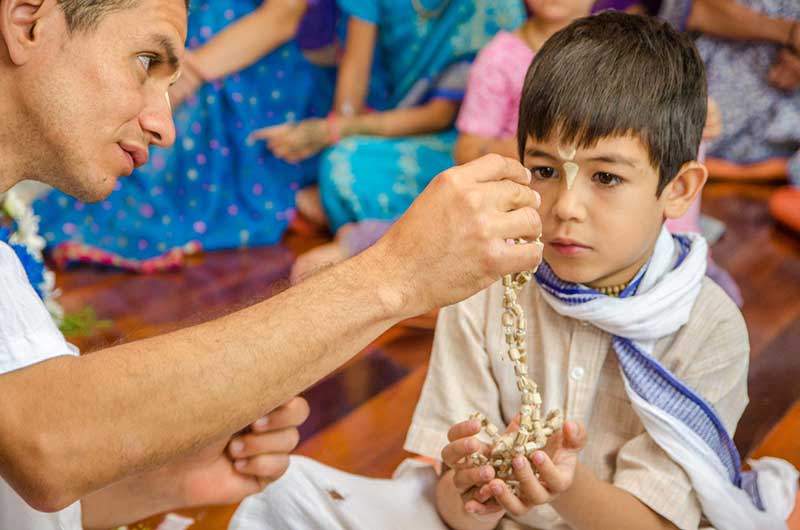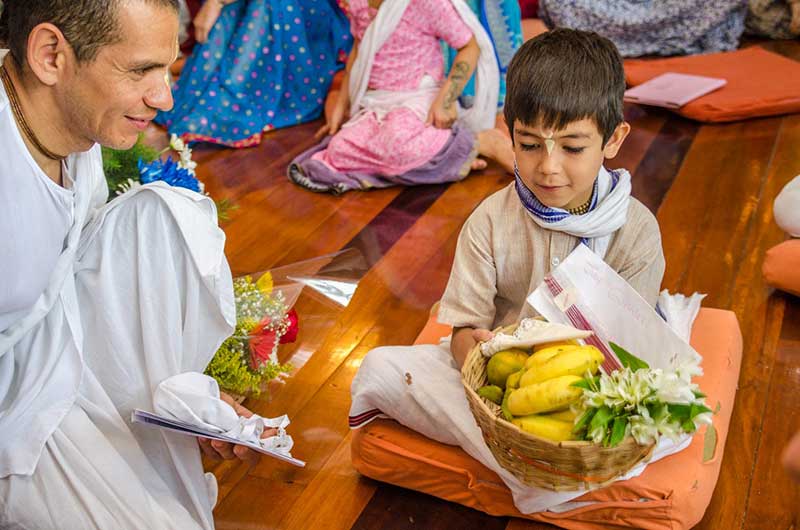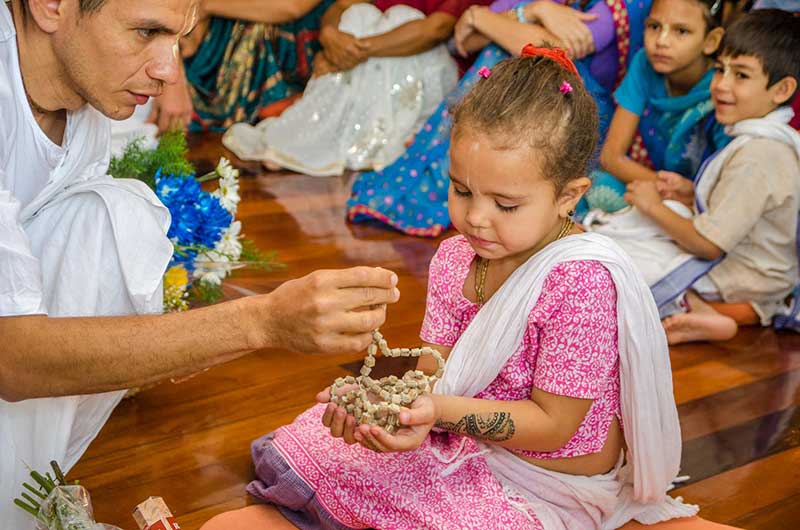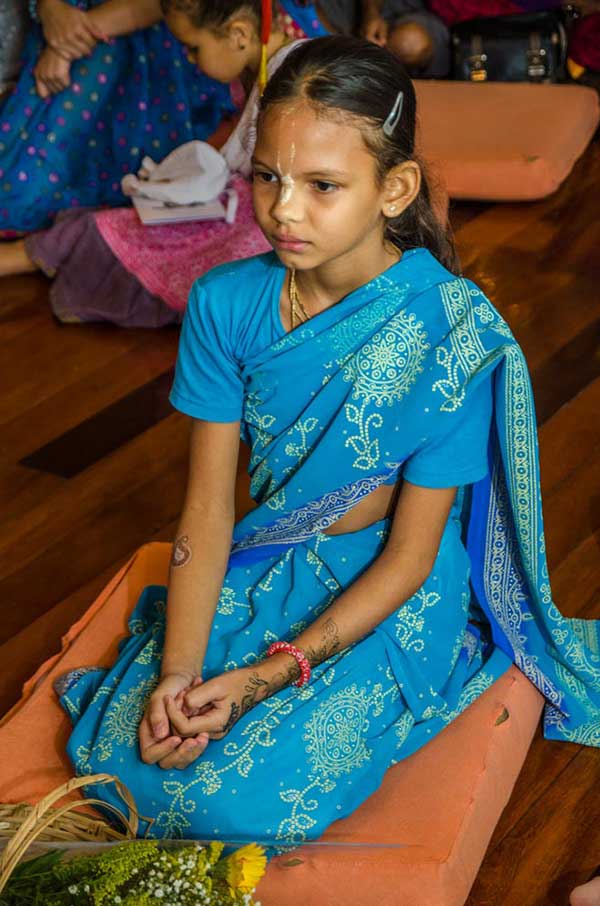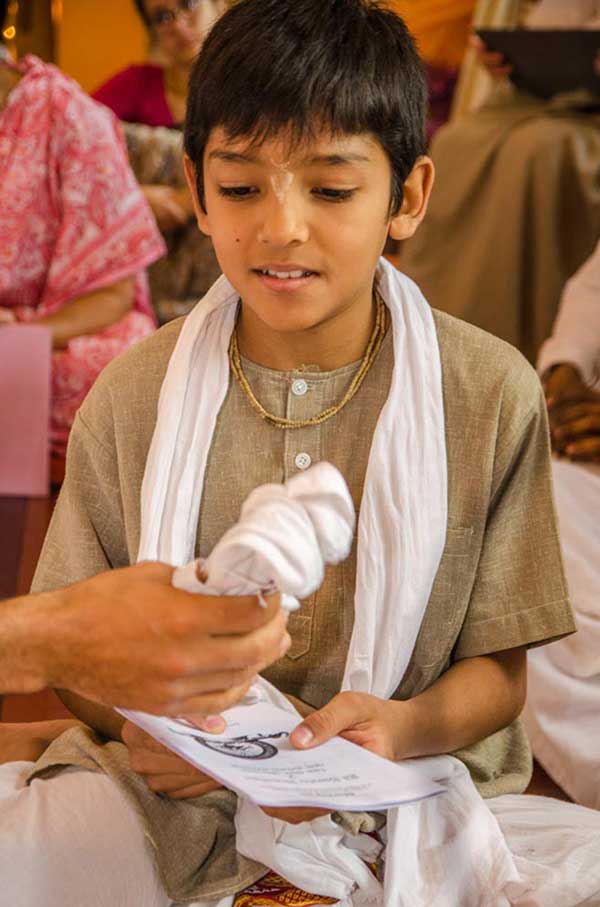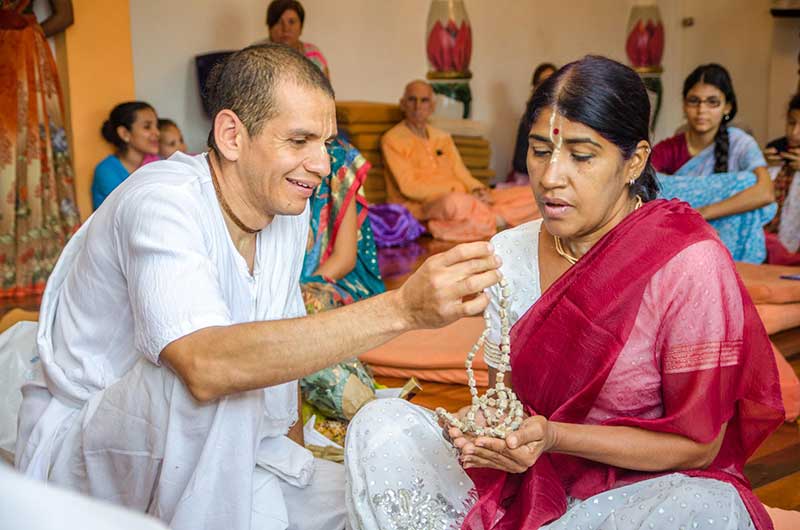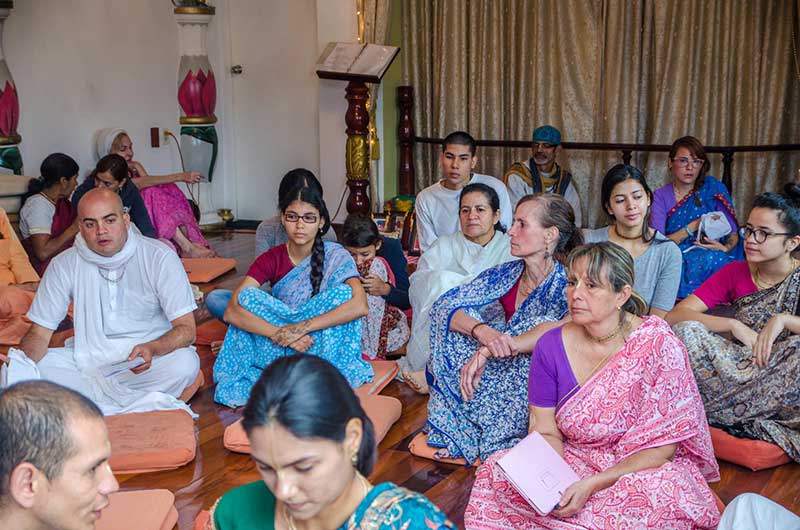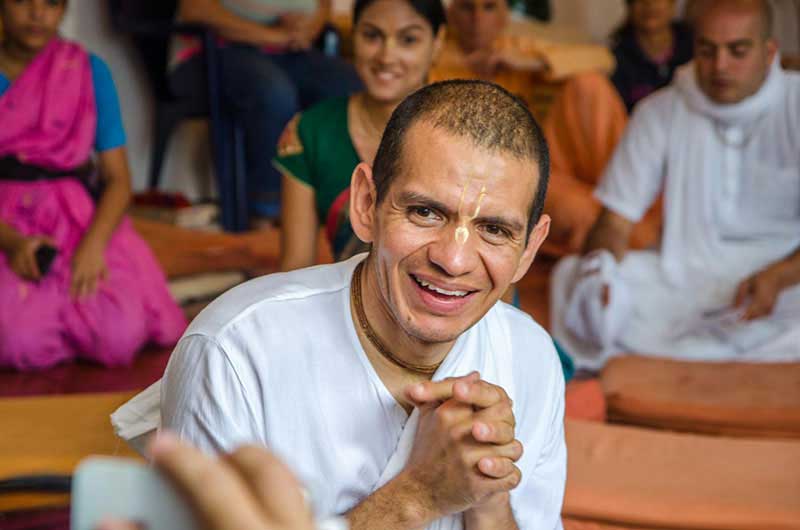 Balaram Prabhu who, along with Rohini Nandan Prabhu, assisted at the initiations.
Rohini Nandan Prabhu shares His Divine Grace's message:
"I am so sad to see that the devotees there (in Venezuela) are getting so many troubles, so many difficulties, but you are still doing service, I am happy with that. You must tolerate, those demons will go away soon... How are the things every day, bad or good? (Devotees answer: No Gurudev, every day worse.) Oh, my boys are suffering so much, but you have to tolerate it—even the demigods were disturbed by the demons, they had to run away to many places; even Sanatan Goswami, Rupa Goswami and Raghunath Das Goswami were in many troubles... You must learn from these examples and take shelter of the Name. The Name is very sweet—the Name has many qualities. You must learn it..."
DARSHAN FROM SRI NABADWIP DHAM: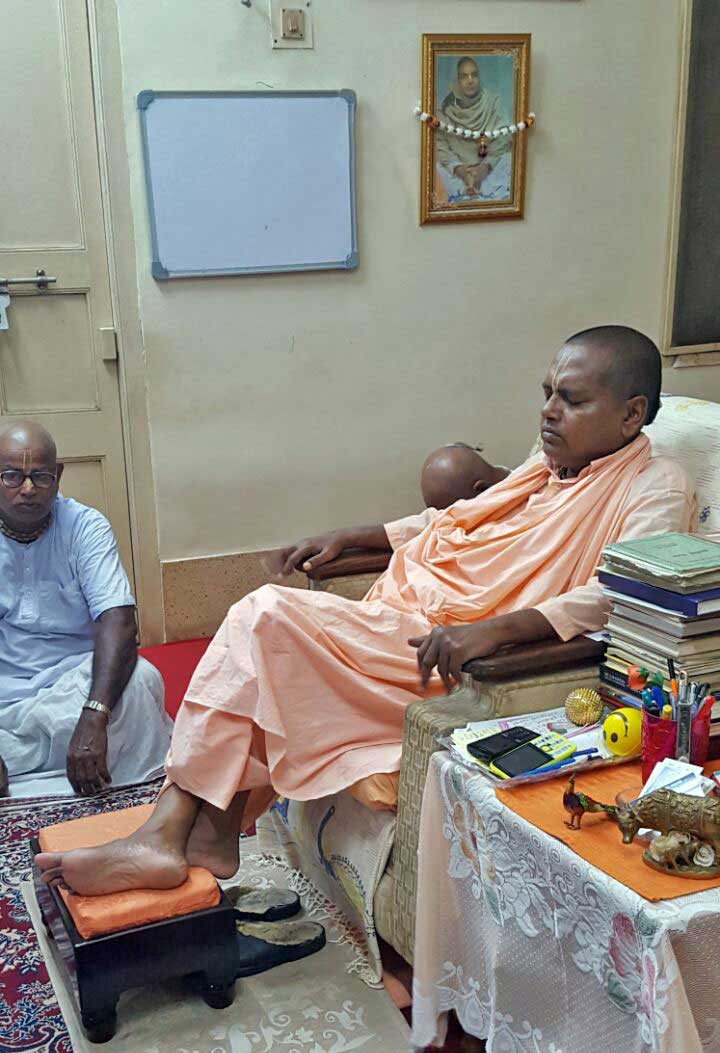 His Divine Grace is giving darshan on Monday (July 10) in the evening.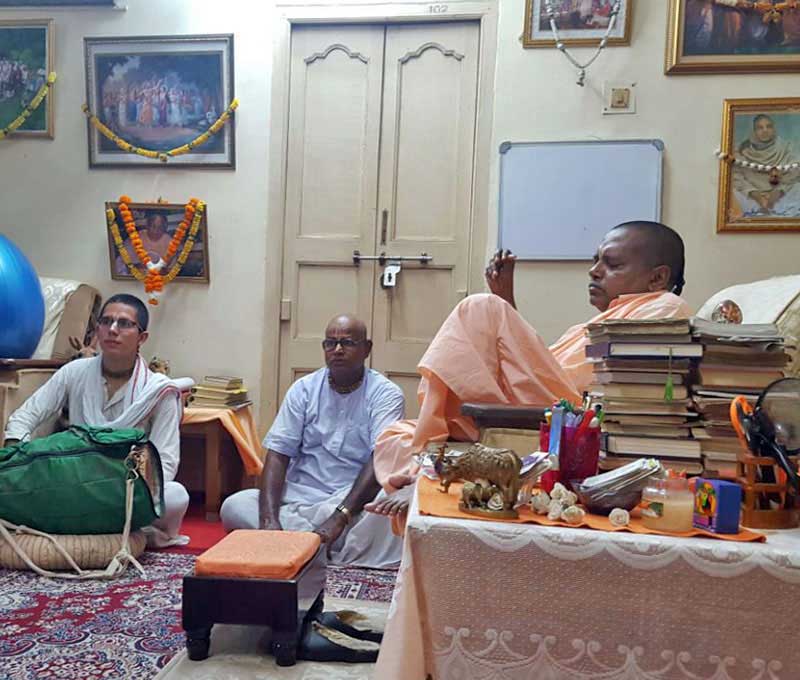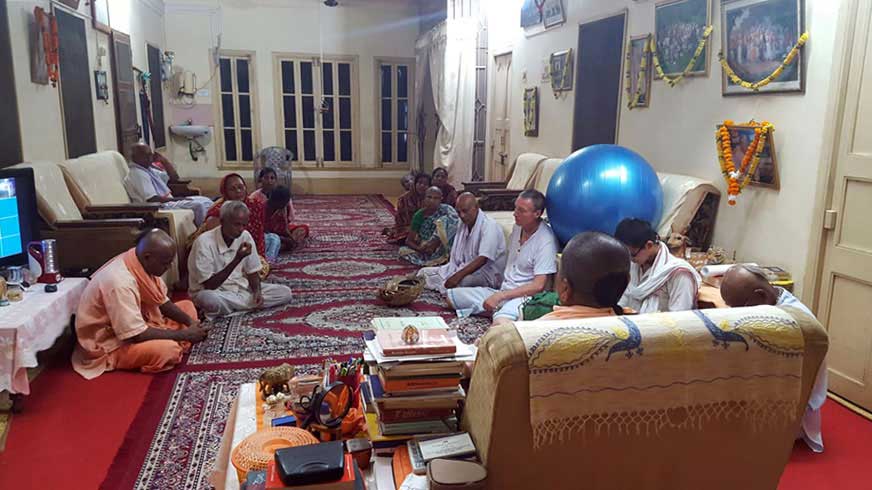 "HUMILITY, TOLERANCE, GIVING HONOUR TO OTHERS | HUMILITY, TOLERANCE, GIVING HONOUR TO OTHERS"