Sri Govardhan Puja: Annakut Maha-Mahotsav
Dum Dum Park, Kolkata
Friday, 20 October 2017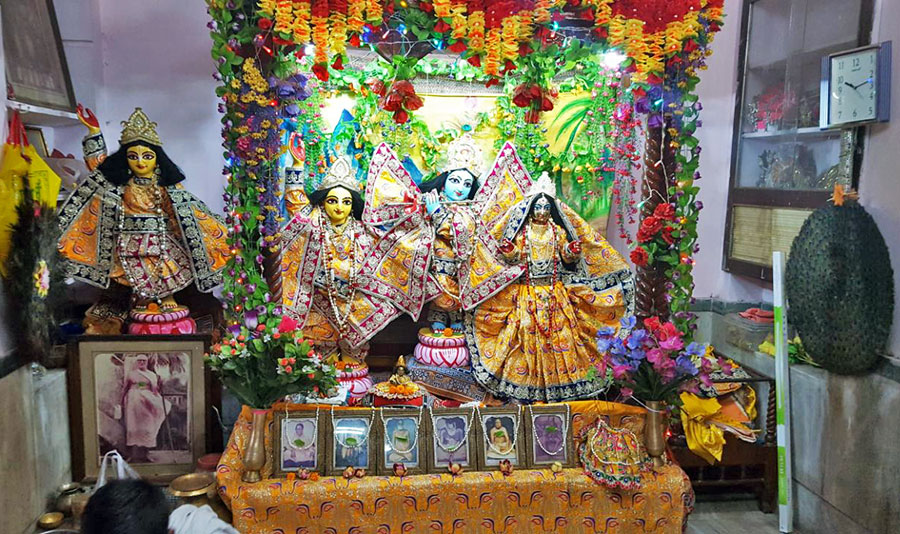 Their Lordships Sri Sri Guru Gauranga Radha Madan Mohan-jiu.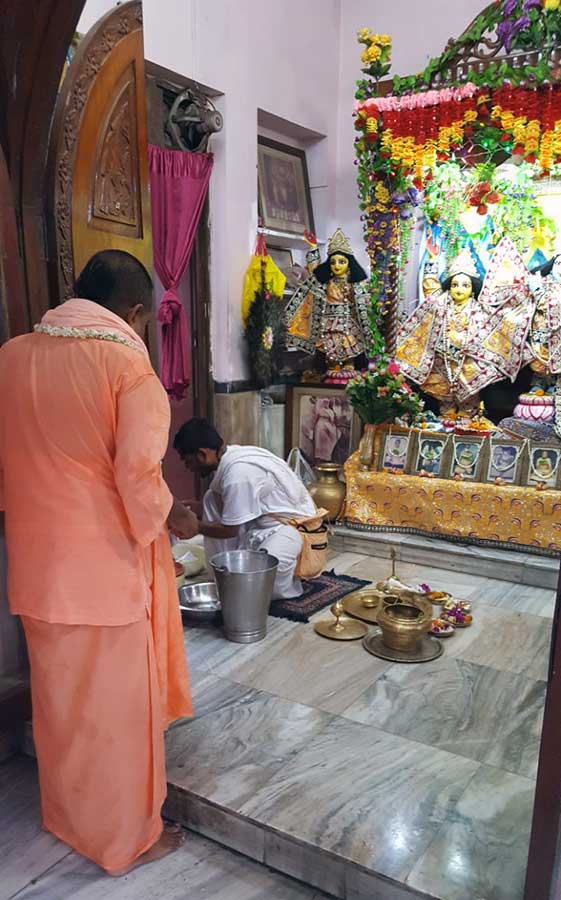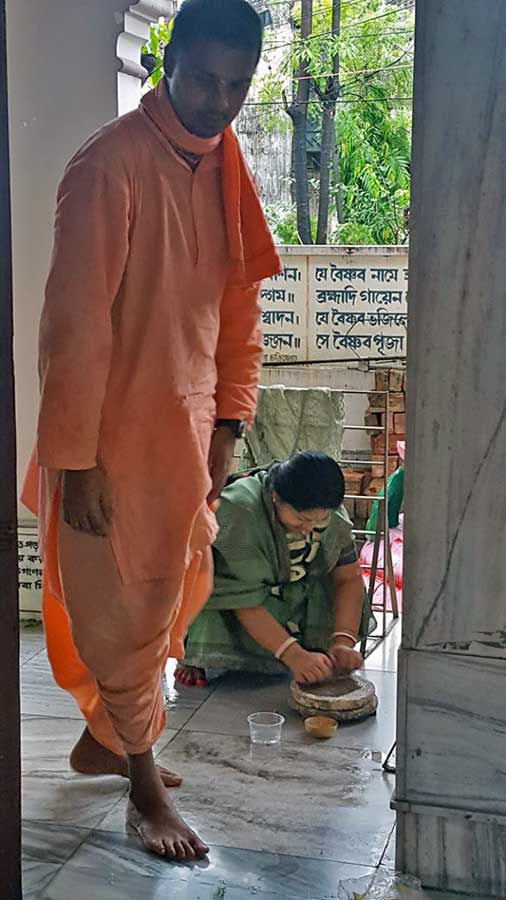 (Preparing the chandan paste.)

Two Govardhan silas mercifully allowing the worship.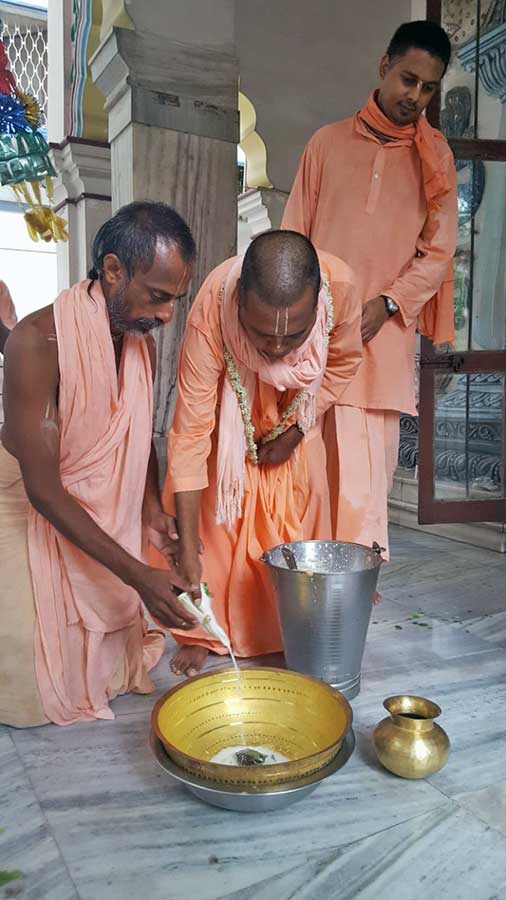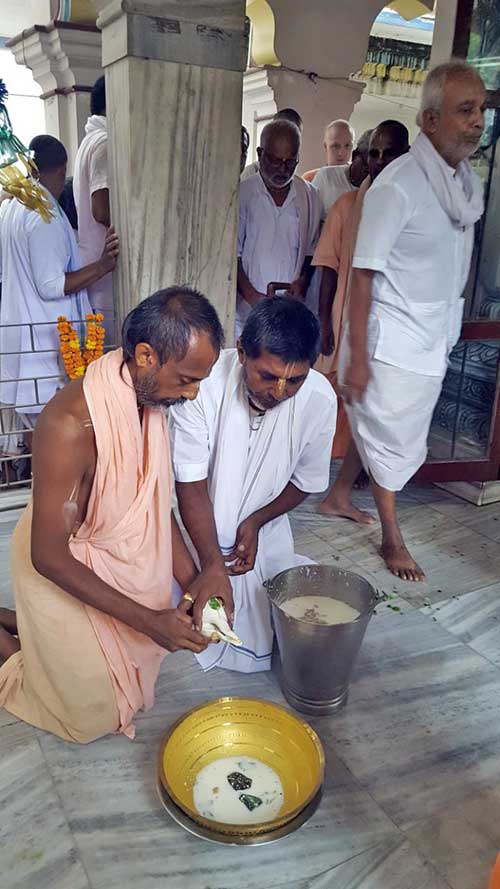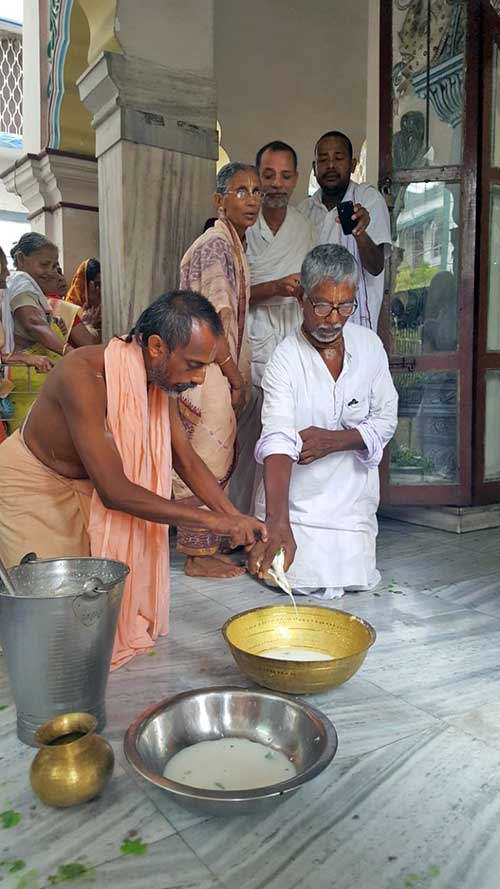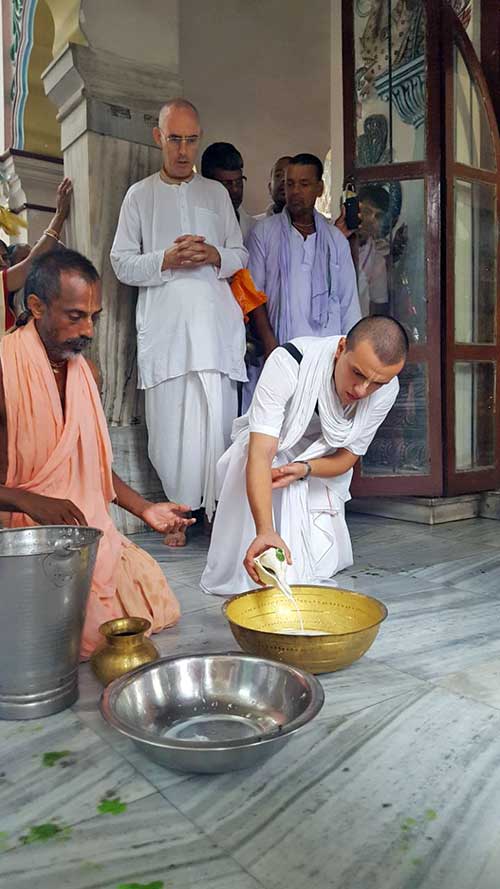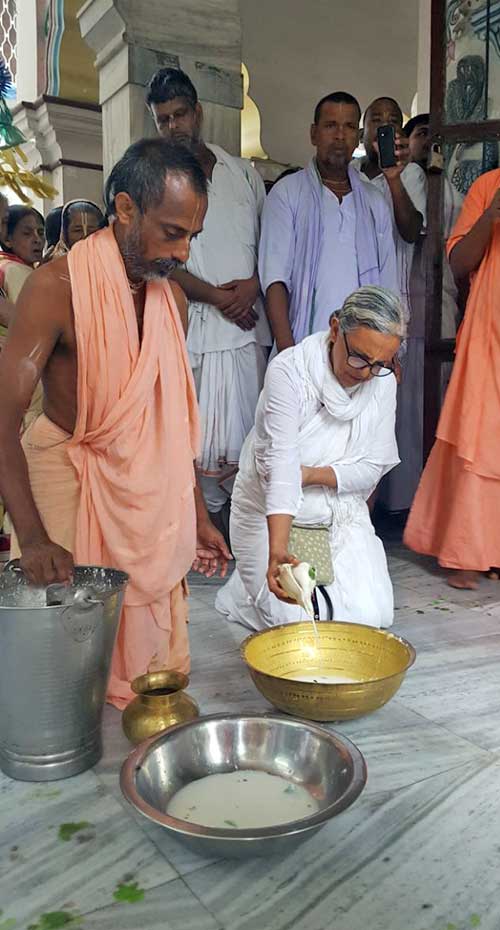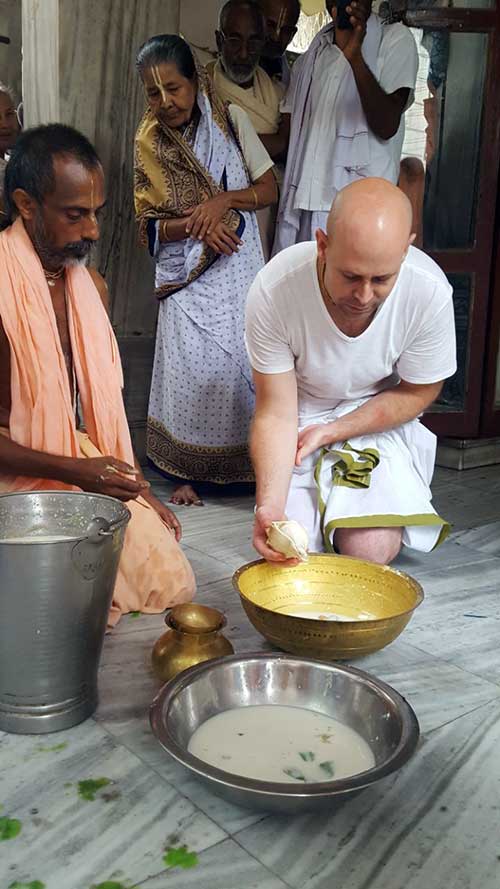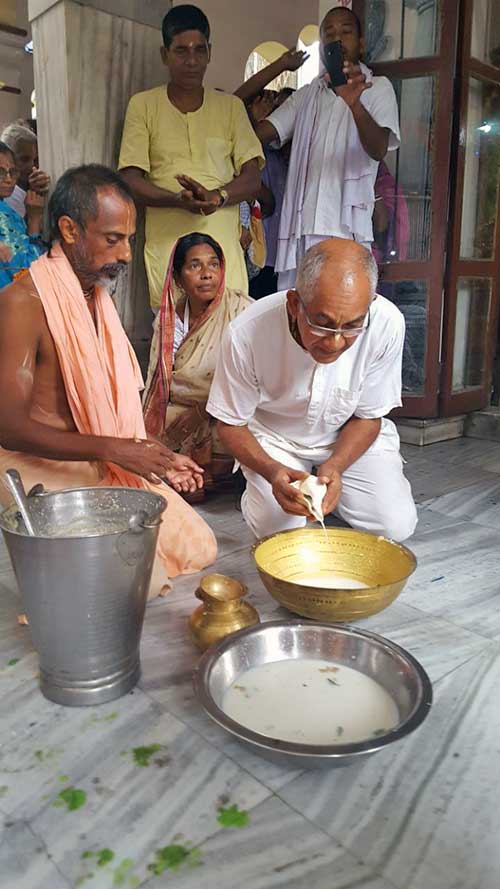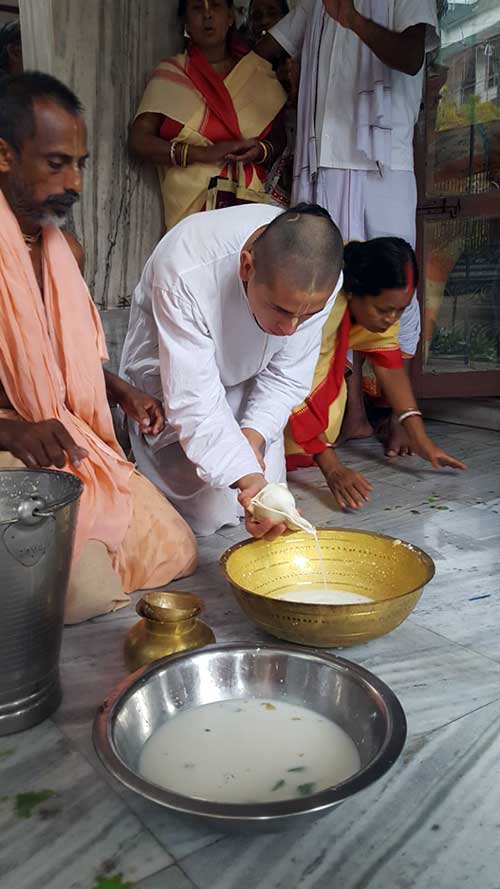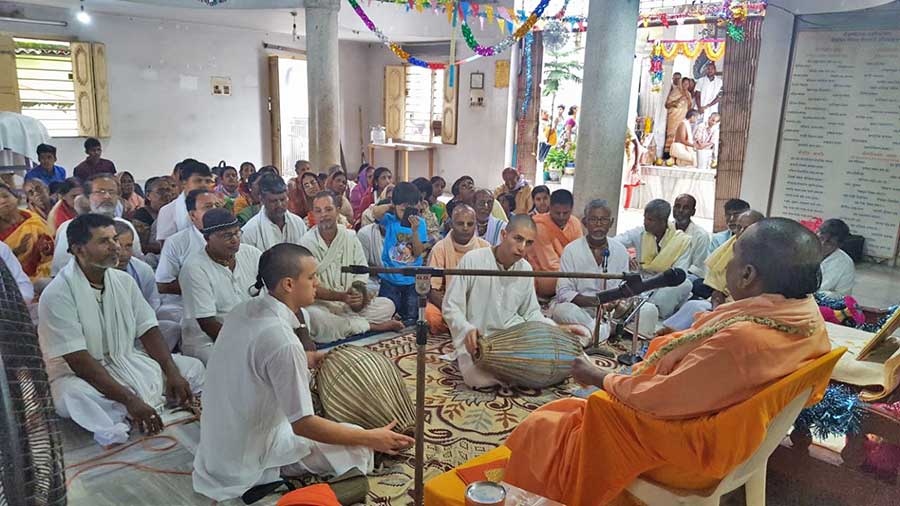 While the devotees offering the abhisekh, His Divine Grace started the the kirtans at the nat mandir.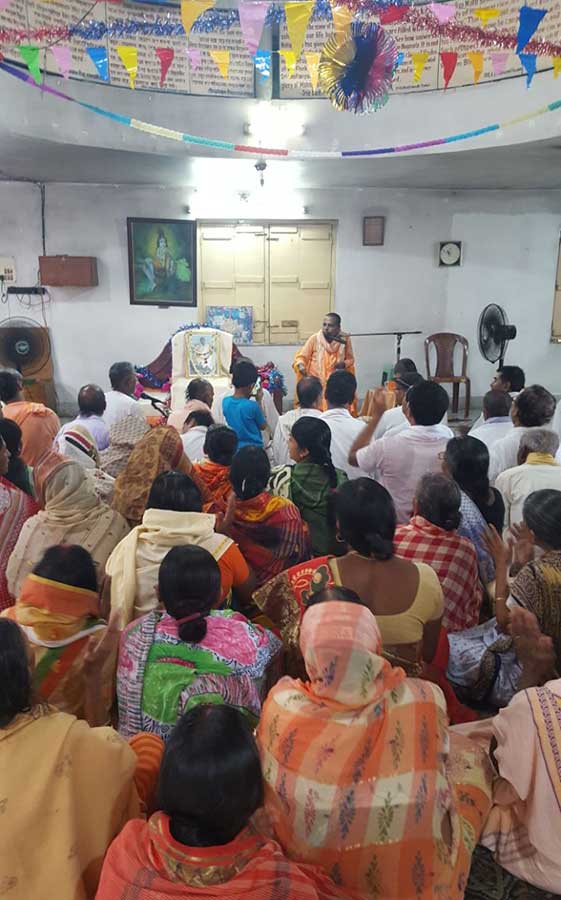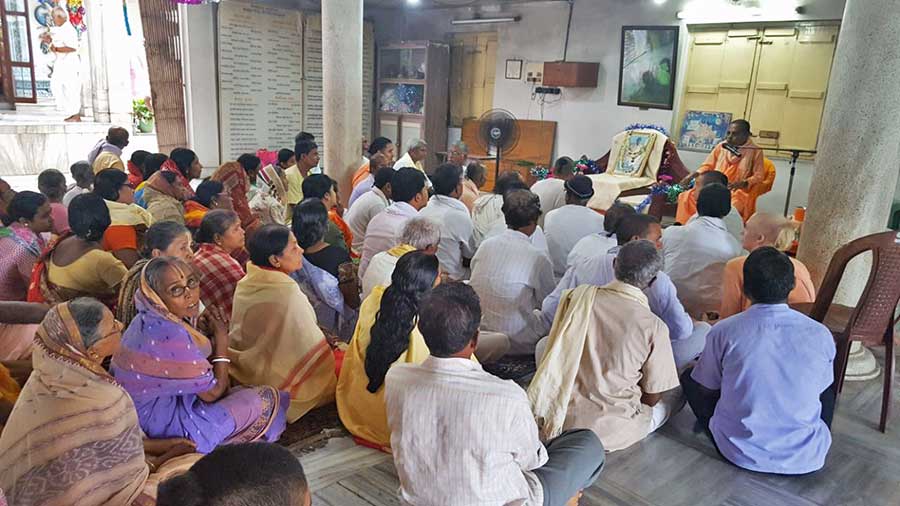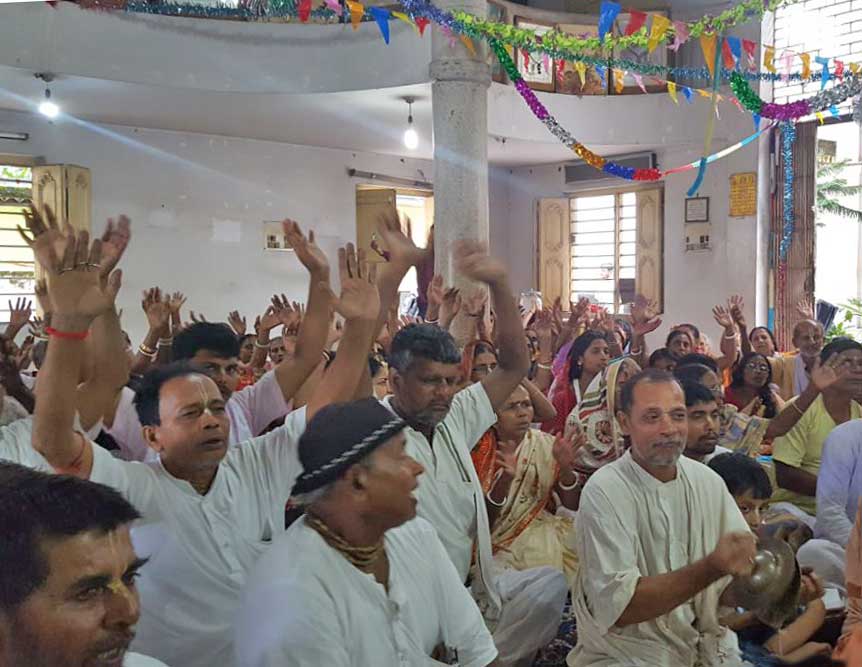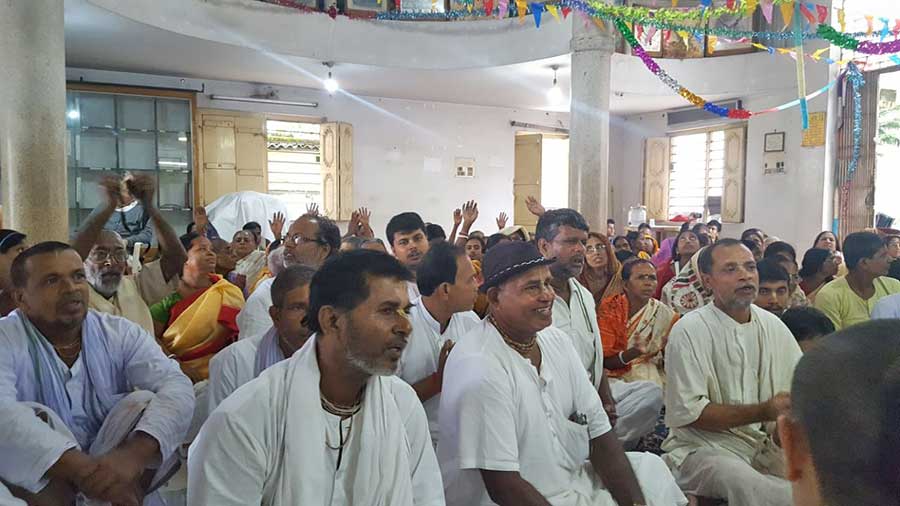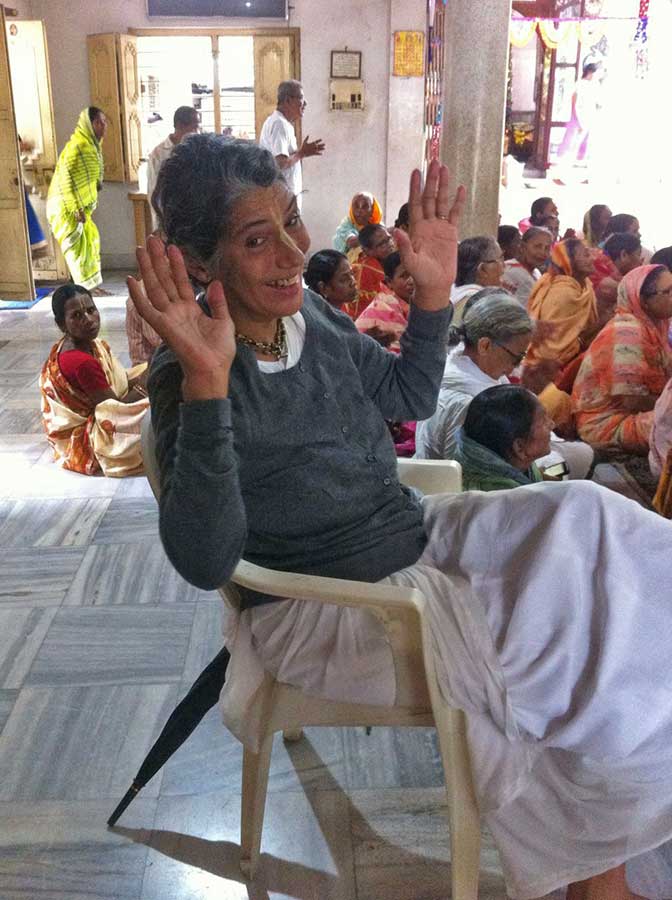 Joyful Rohini Didi.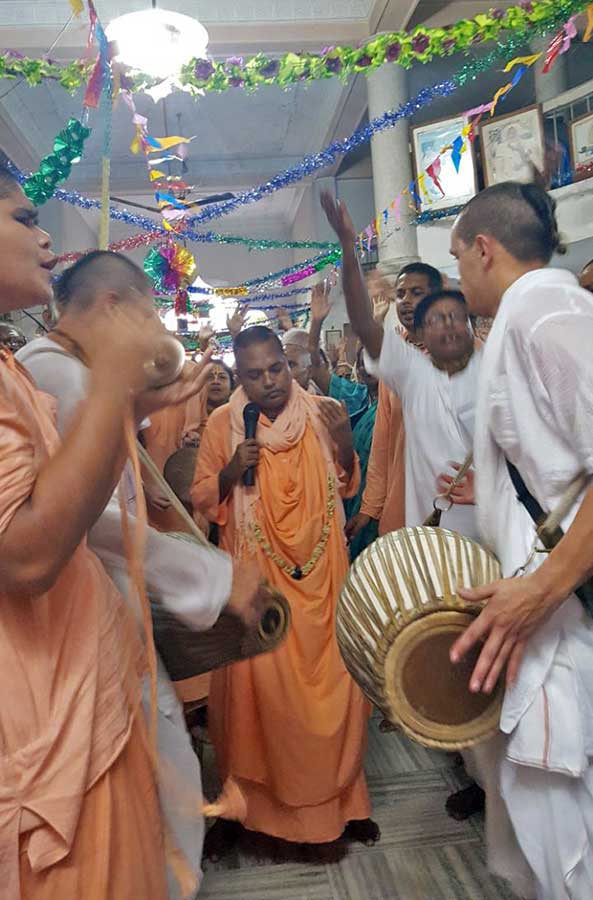 The kirtans and class are followed by the noon arati.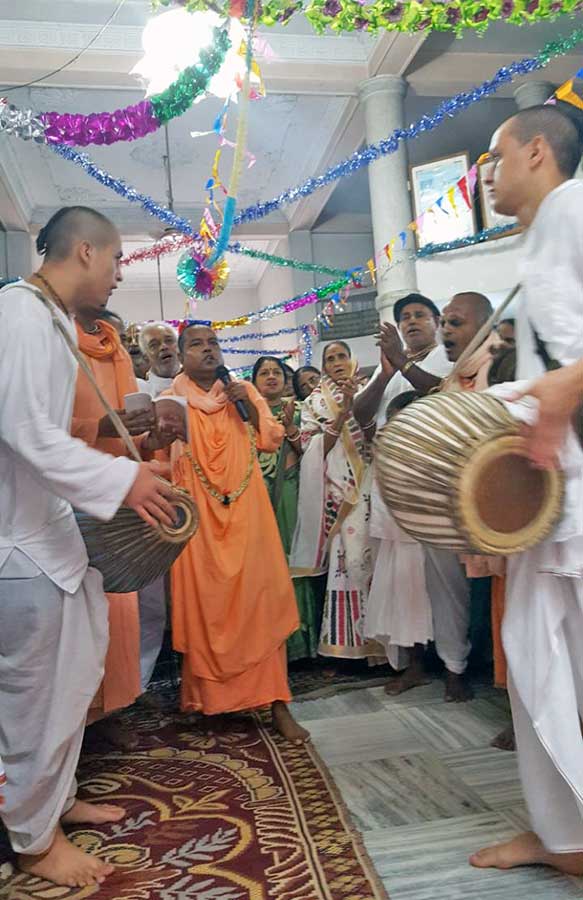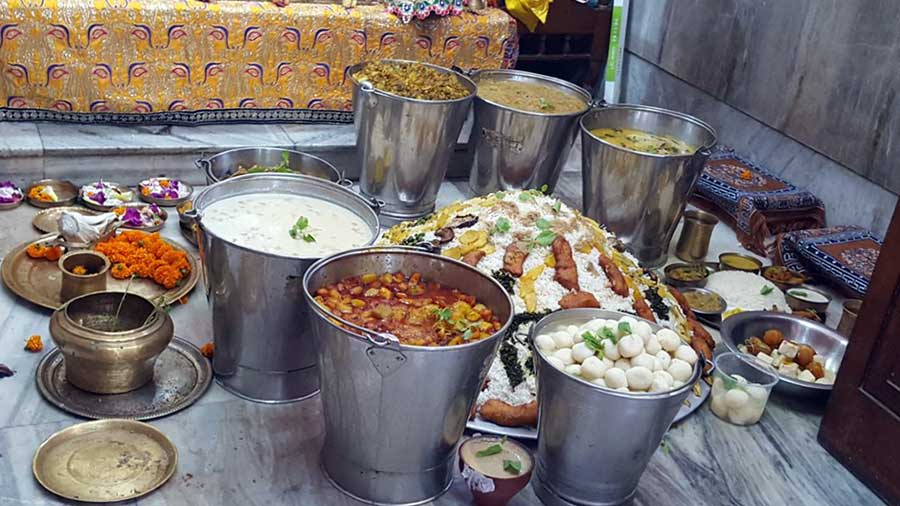 A grand offering of rice and numerous sumptuous preparations.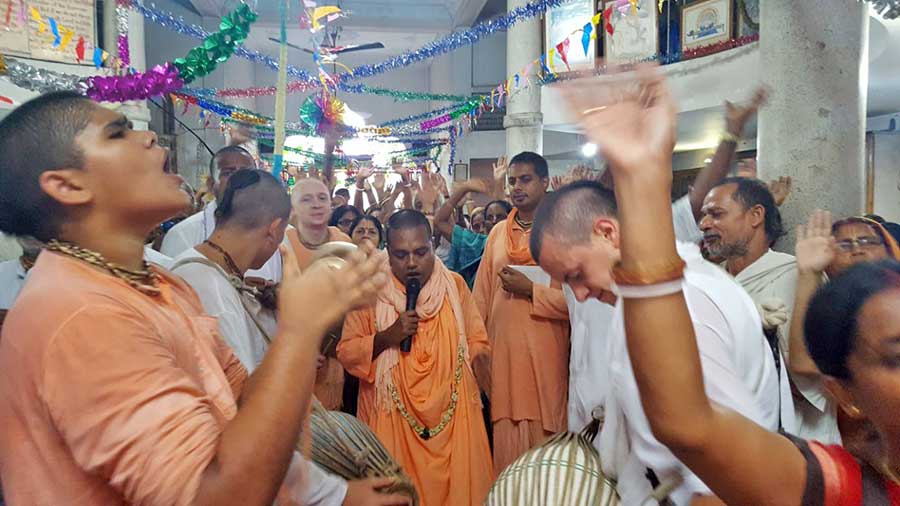 A peek into the kitchen seva.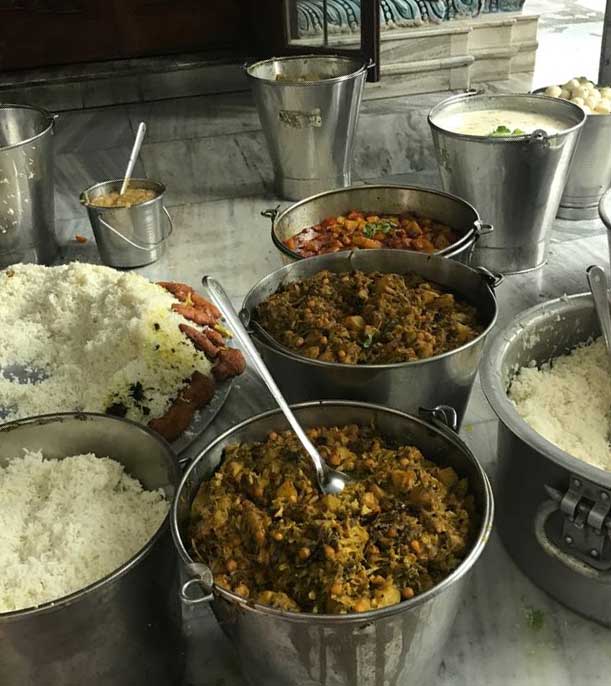 His Divine Grace personally supervised prasad seva making sure everybody serves and is served fully and properly.