Bestowing Sannyas Order
2 November 2017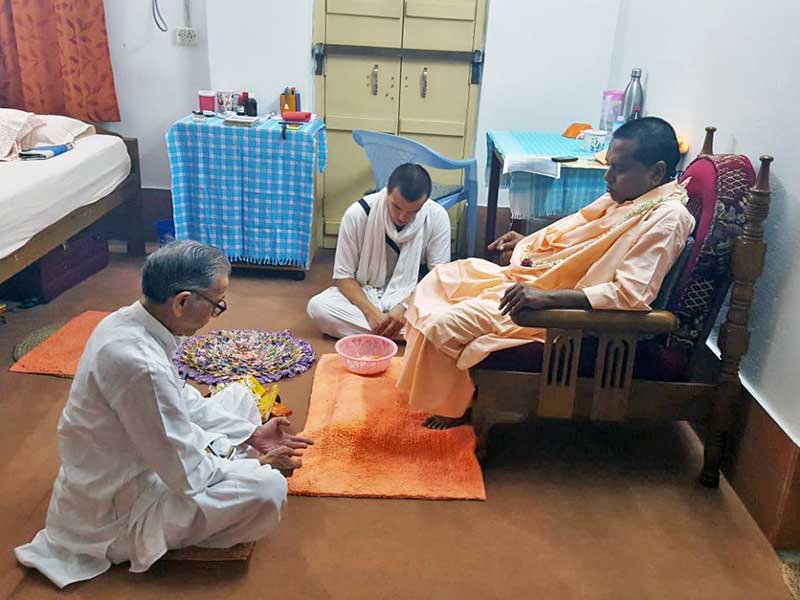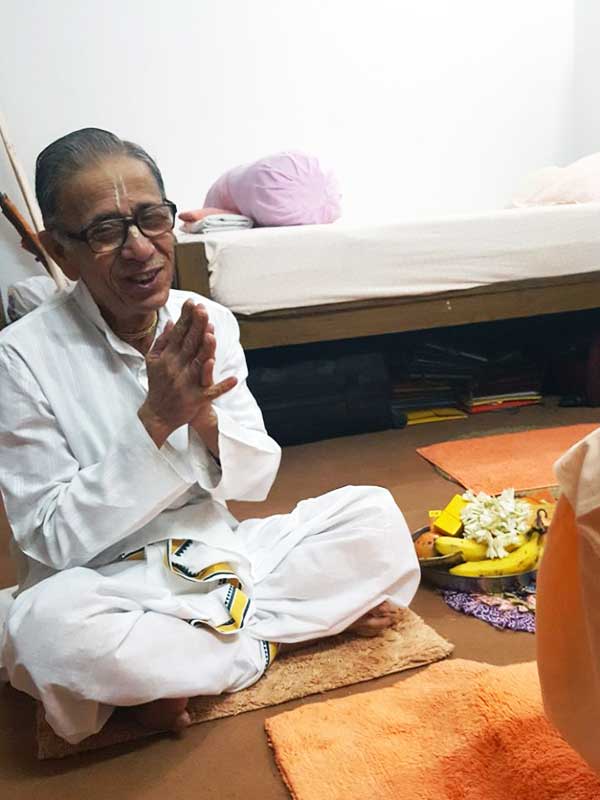 Prabhu happily receives the holy gayatri mantras from His Divine Grace.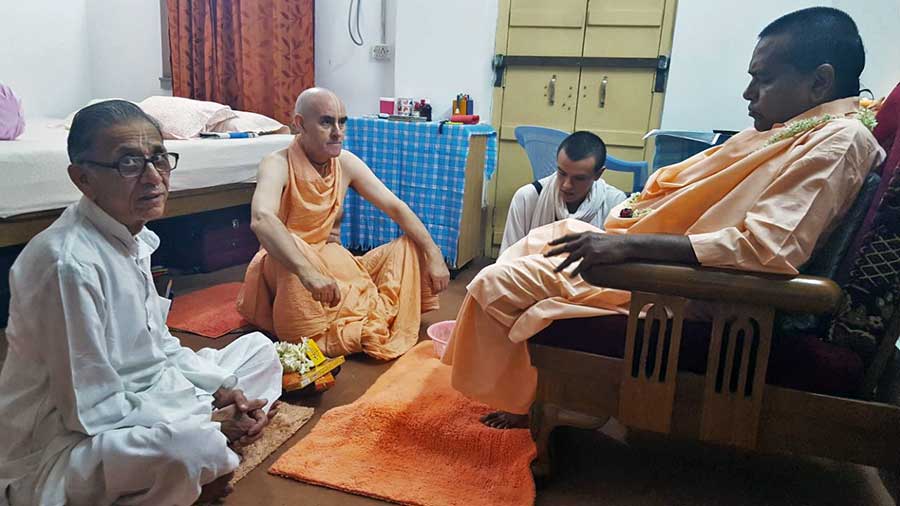 Sripad Kanai Lala Prabhu from London takes a brave step into exclusive service dedication and receives sannyas vesh from the lotus hands of His Divine Grace Om Vishnupad Srila Bhakti Nirmal Acharya Maharaj.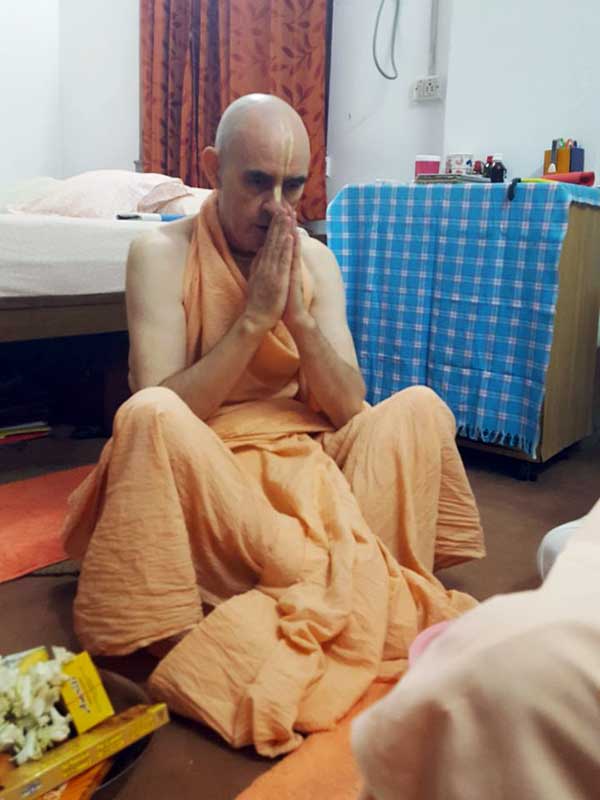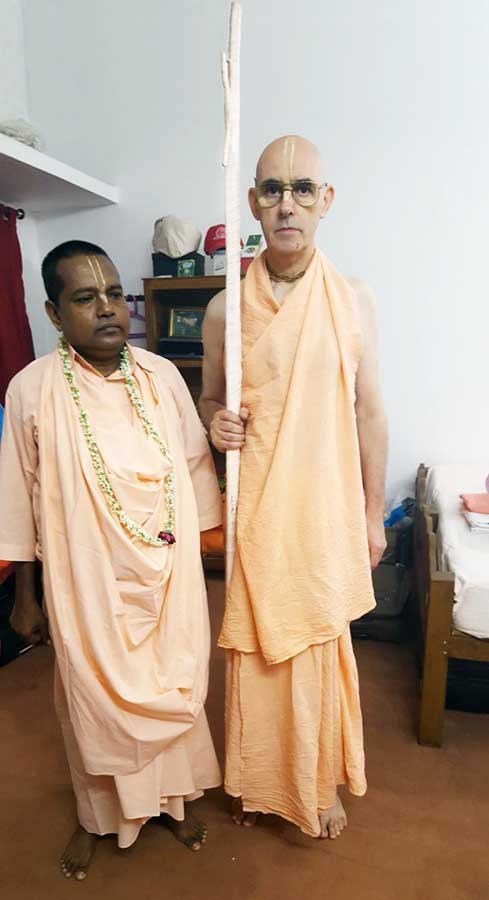 Sripad Bhakti Hriday Mahayogi Maharaj ki jay.