Visiting Sri Tarakeshwar Temple
Saturday, 25 November 2017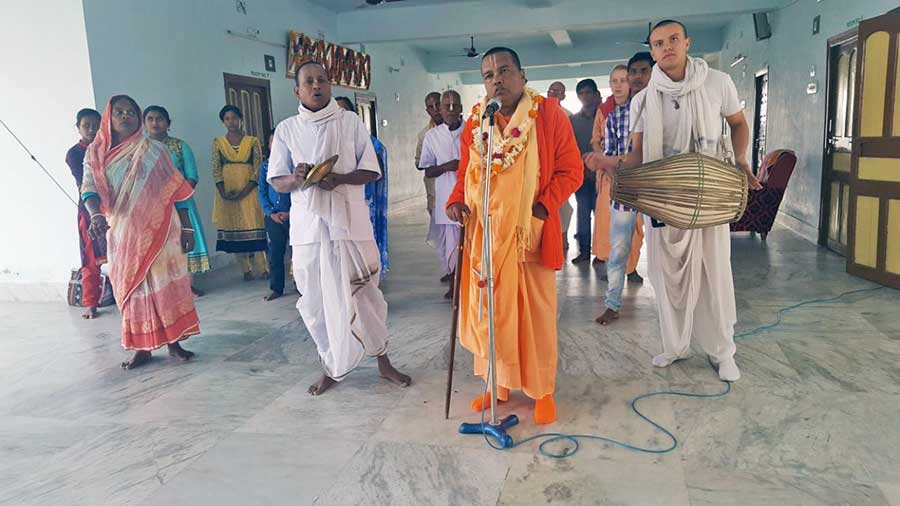 His Divine Grace arrives at noon, accompanied by a group of fortunate devotees.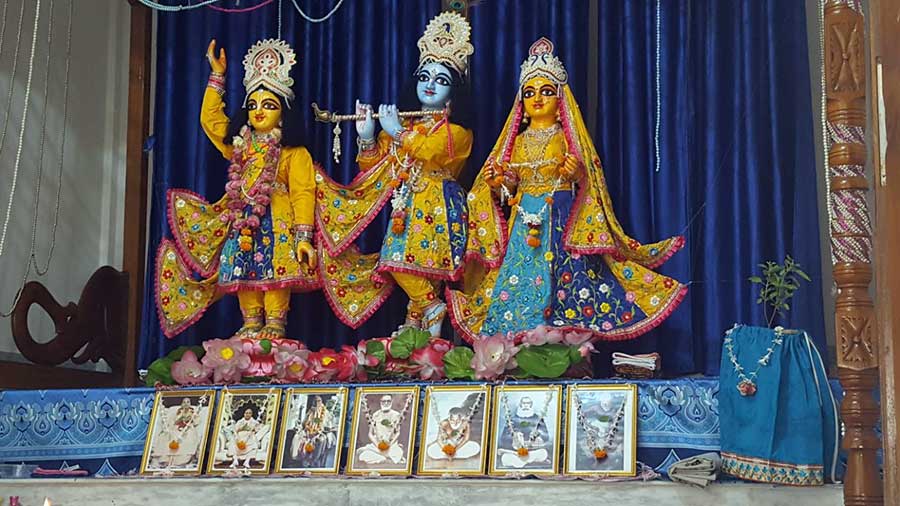 Their Lordships Sri Sri Guru Gauranga Radha Madana Mohan jiu.
EVENING PROGRAMME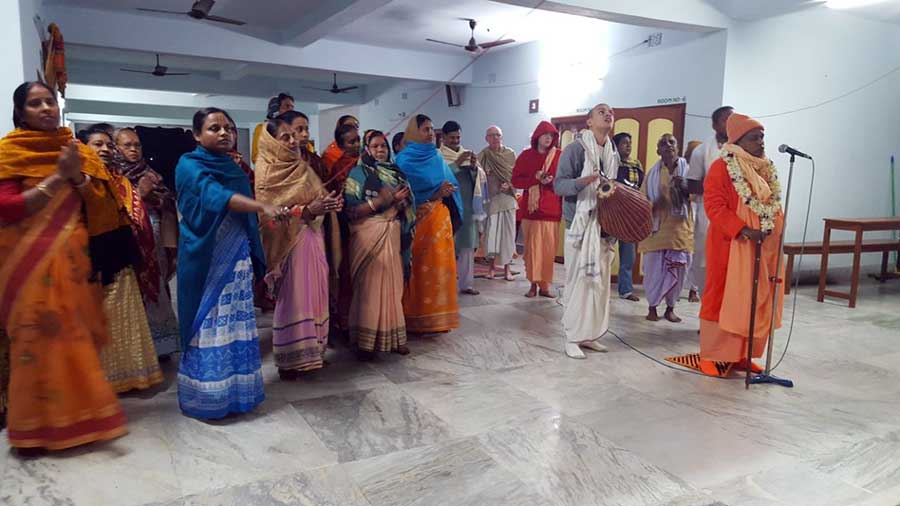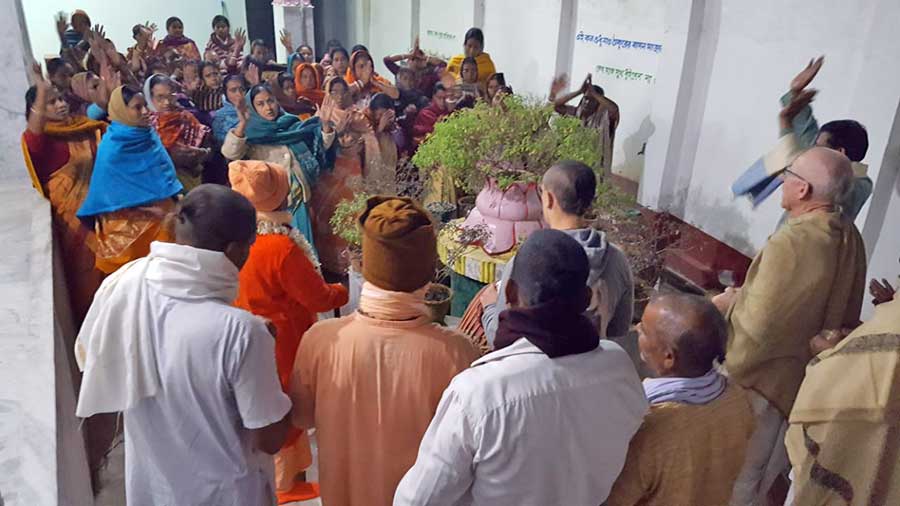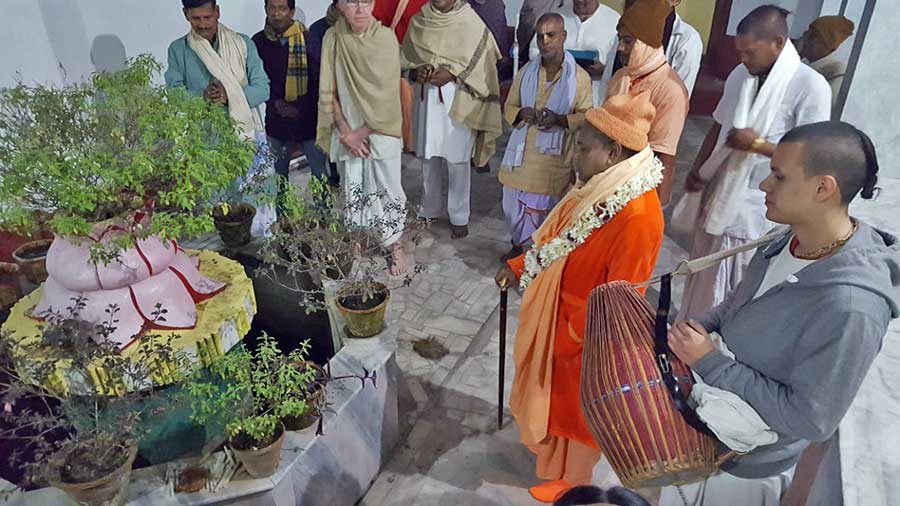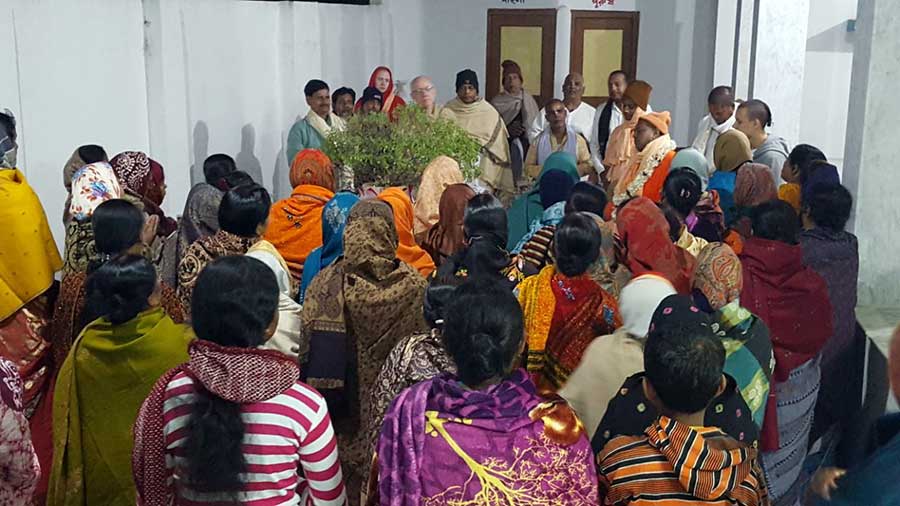 Atulananda Prabhu, Ananda Vardhan Prabhu (New Zealand), Tripta Krishna Prabhu (South Africa).

A beautiful Srimati Tulasi Maharani garden by the left side of the temple with pawpaw trees growing happily.