Visiting Sri Nrisingha Palli
5 January 2018

The main temple of Sri Nrisinghadev.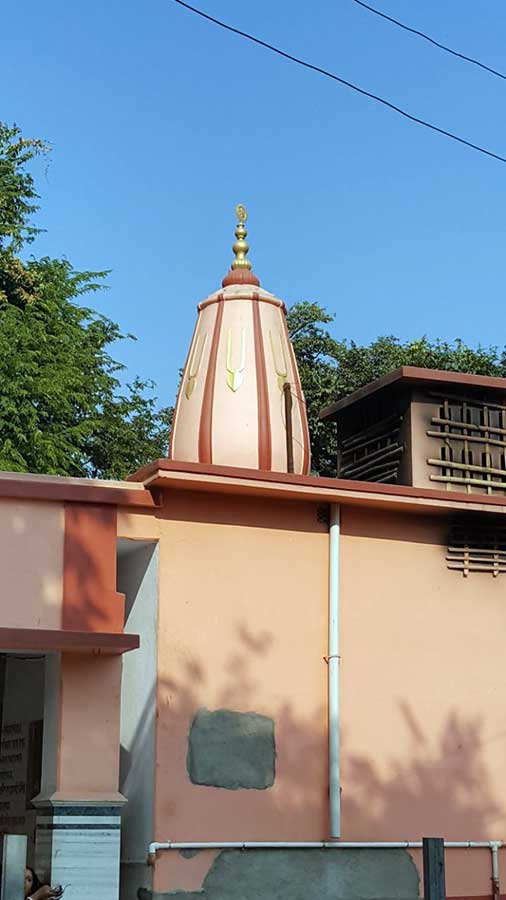 The front of the Temple of Sri Chaitanya Saraswat Math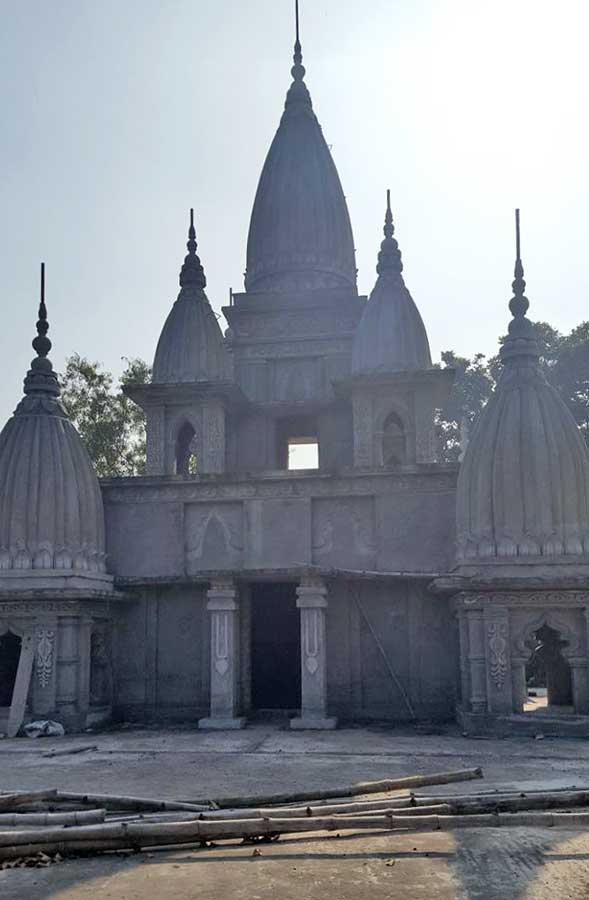 The completed domes.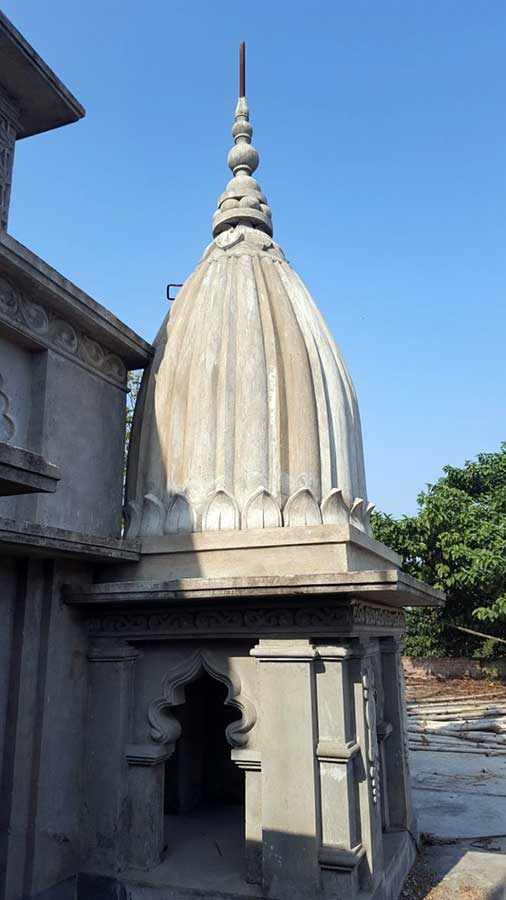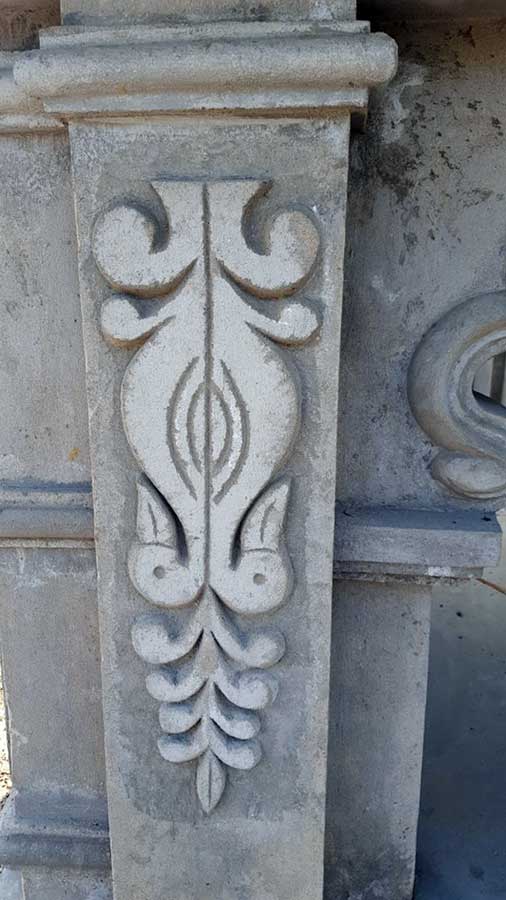 The living quarters are still under construction with gradual progress:

The tiled walls in one of the bathrooms.

Marbled steps of the stairs.

The floors, the pillars are now fully marbled and the walls painted. The view facing the entrance to the nat mandir.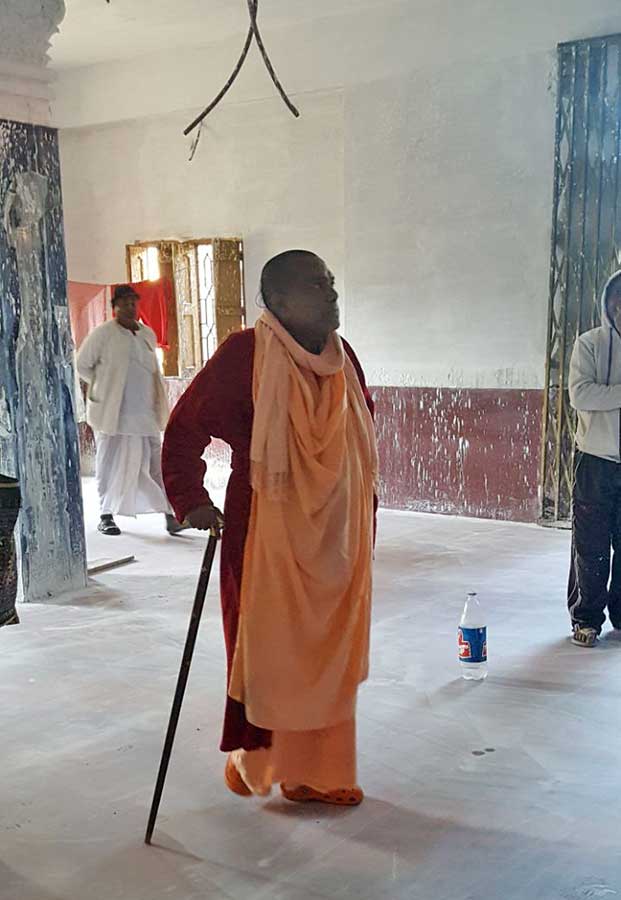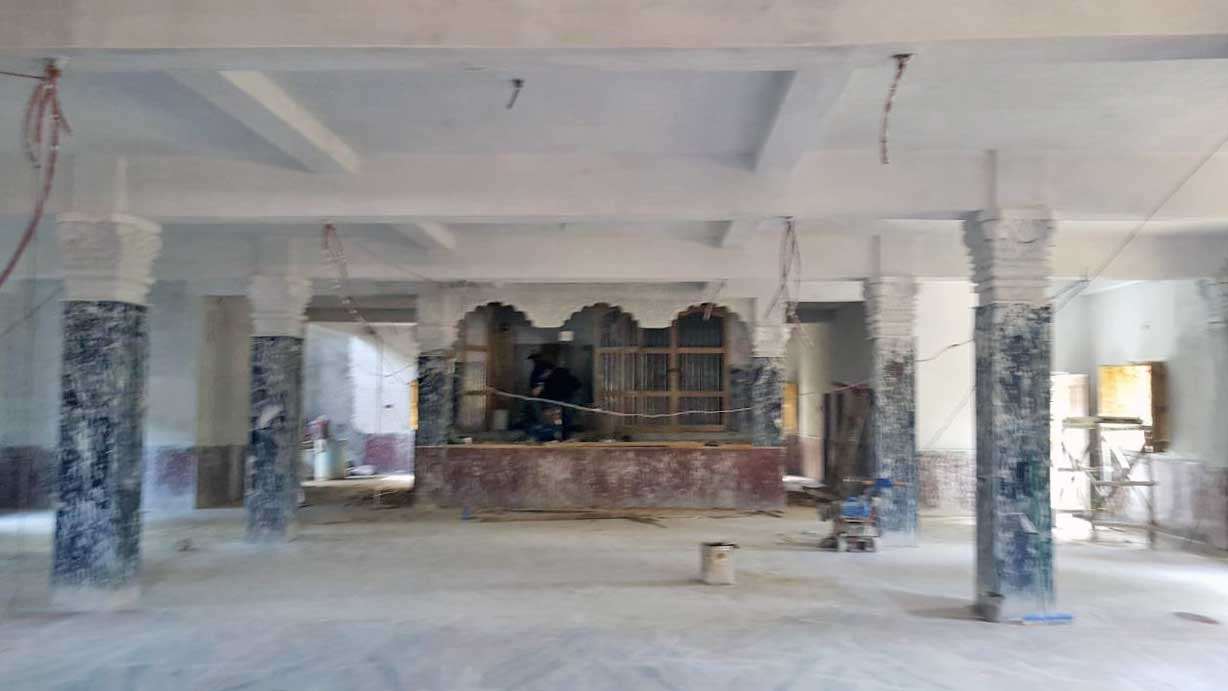 The view of the altar, also fully marbled. The carpenters are working on the doors now: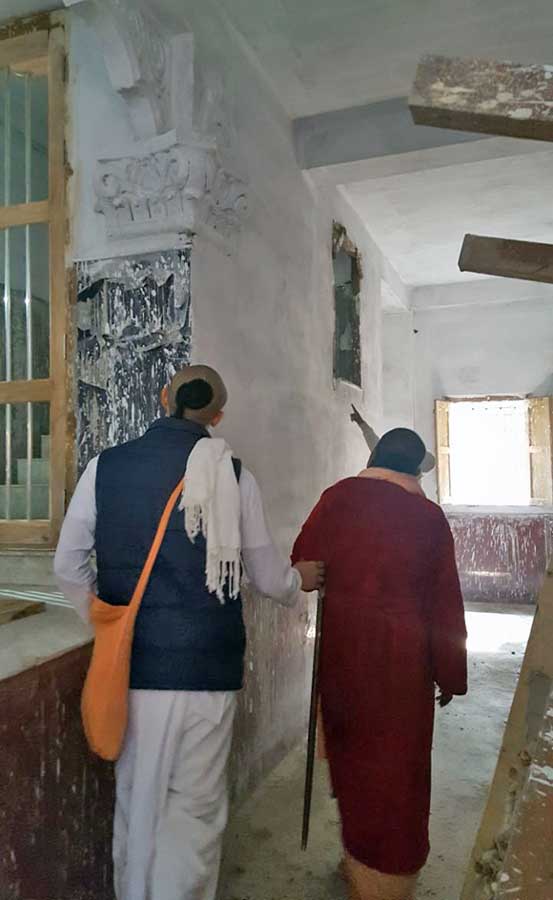 A fragment of the blue marble used for the pillars.

A side view of the domes of the Temple.