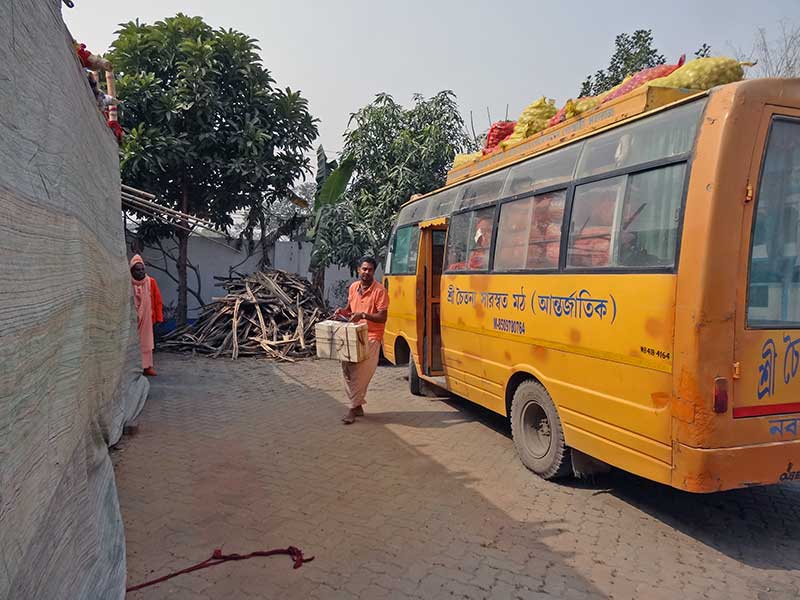 The preaching bus left the Temple in the wee hours of the morning and came back filled with the bhog for the Lordships: cabbage, pumpkin, cauliflower, aubergine, potato, tomato, cucumbers, beans, peas, fruits, chillies.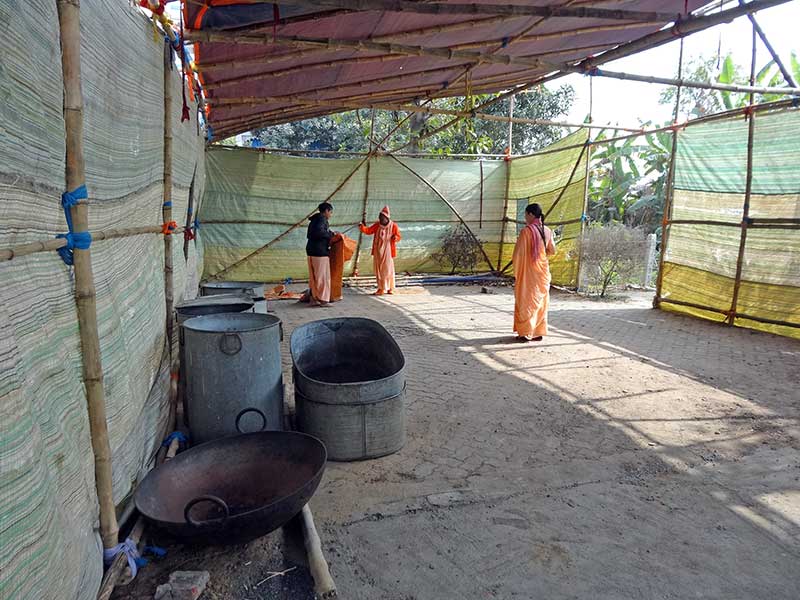 His Divine Grace personally makes sure the kitchen is set up properly and the bhog is stored well.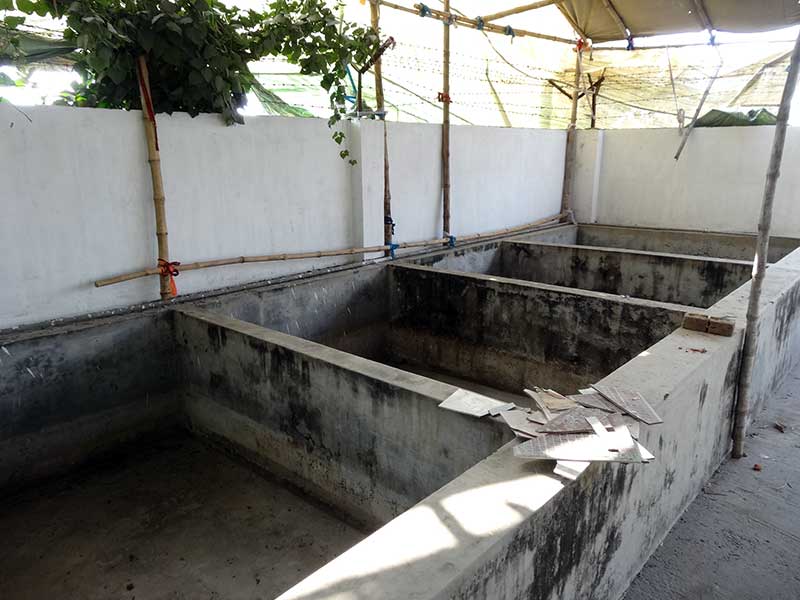 The tubs for subji/dal/kitchuri/etc.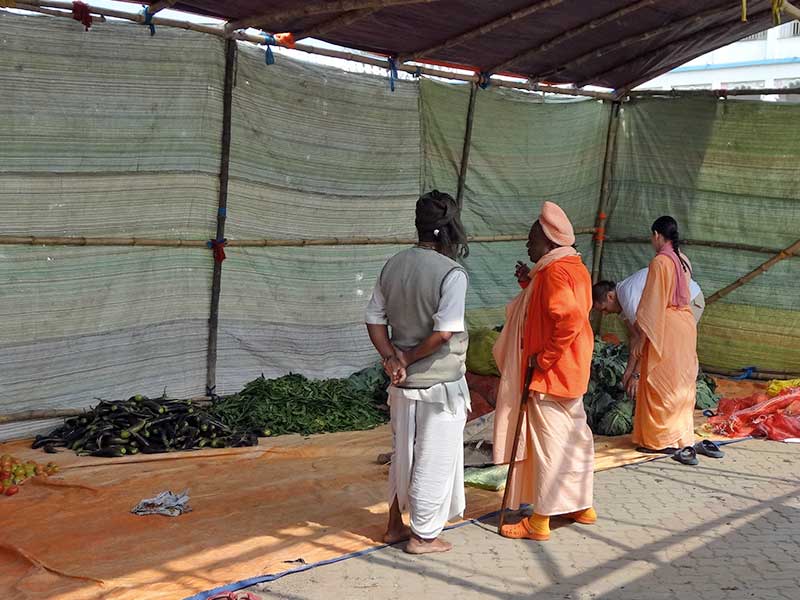 Srila Acharya Maharaj talking to Keshto Prabhu (our Sri Puri Dham Temple manager) who has come to Sri Ekachakra Dham to serve during the festival.

Tomatoes, peas, chillies, aubergine, sem (flat) beans, cabbage and cauliflower.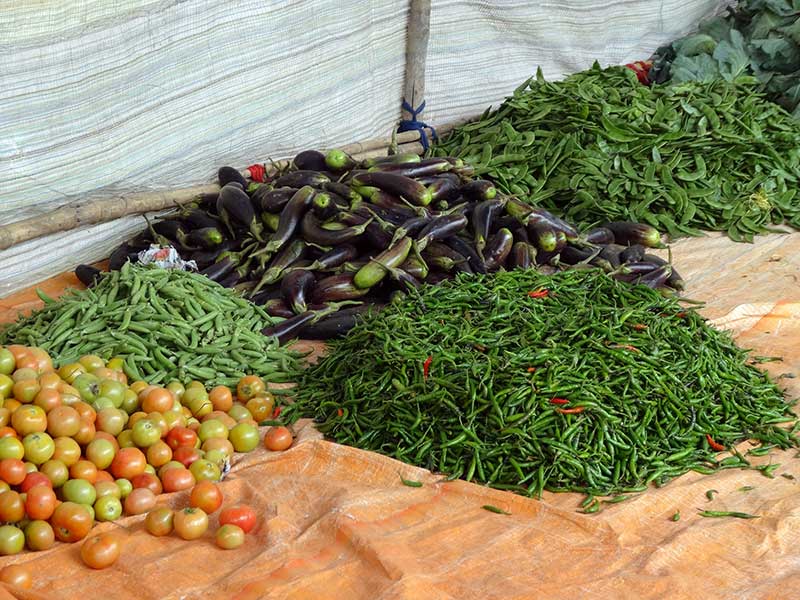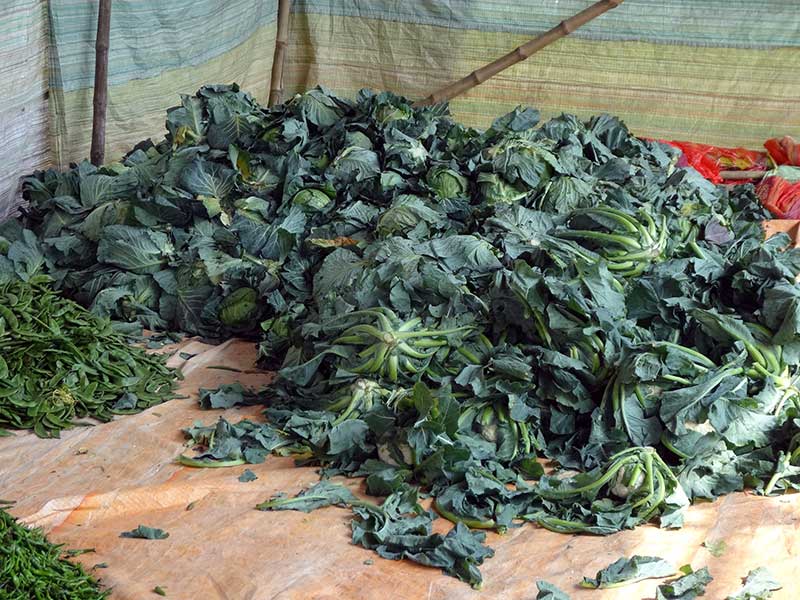 Getting potato sacks off the roof.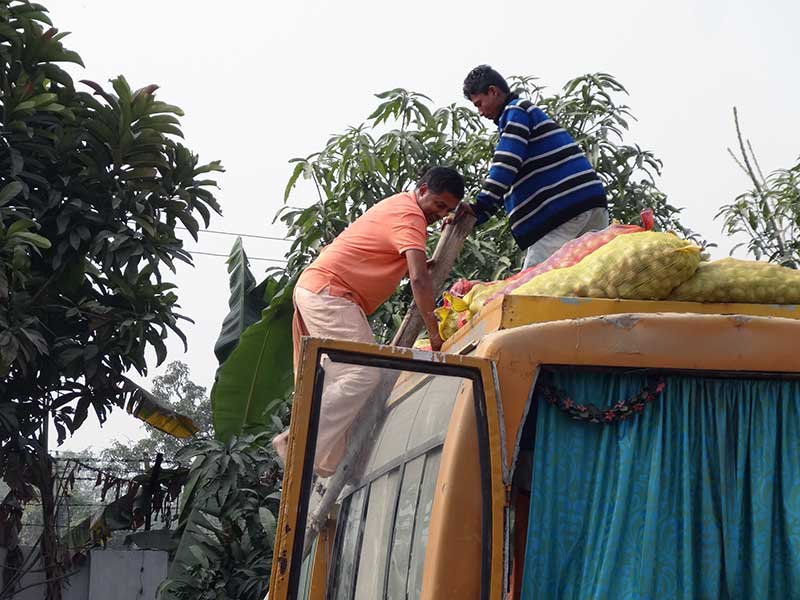 Purna Prajna Prabhu climbing up to help.

An ingenious Indian method: Purna Prajna Prabhu and the bus driver carefully feed the sacks down the ladder, while Vraja Kumar Prabhu and Sachinandan Prabhu catch the rolling (or sliding) down sack at the bottom.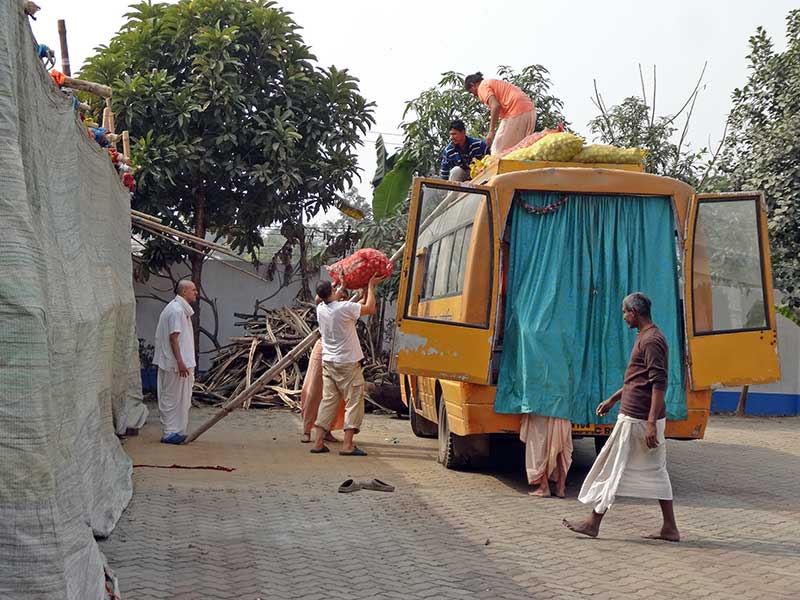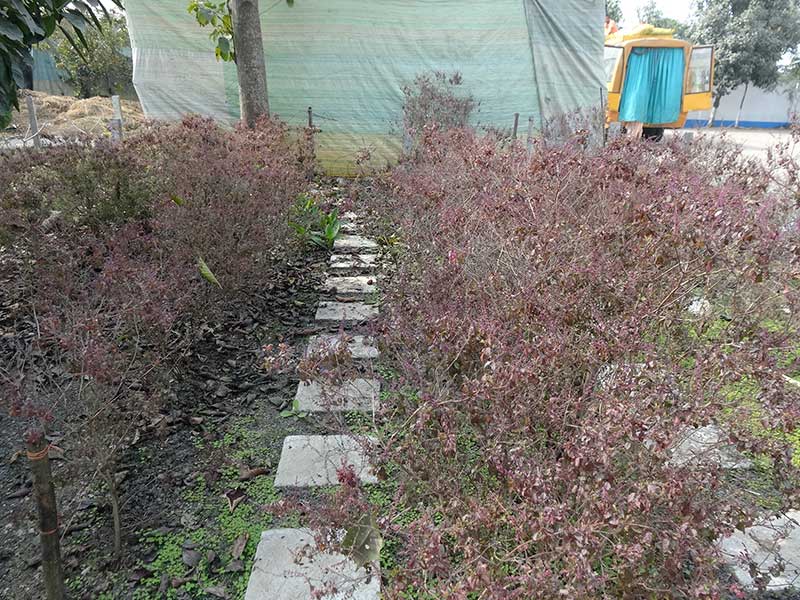 ('Krishna', or purple) Tulasi Devi's beautiful garden is affectionally taken care of by the devotees.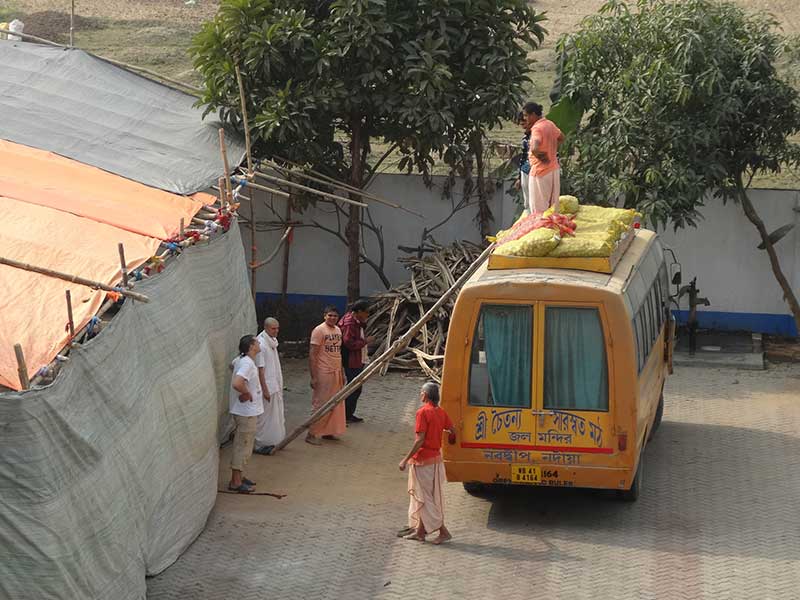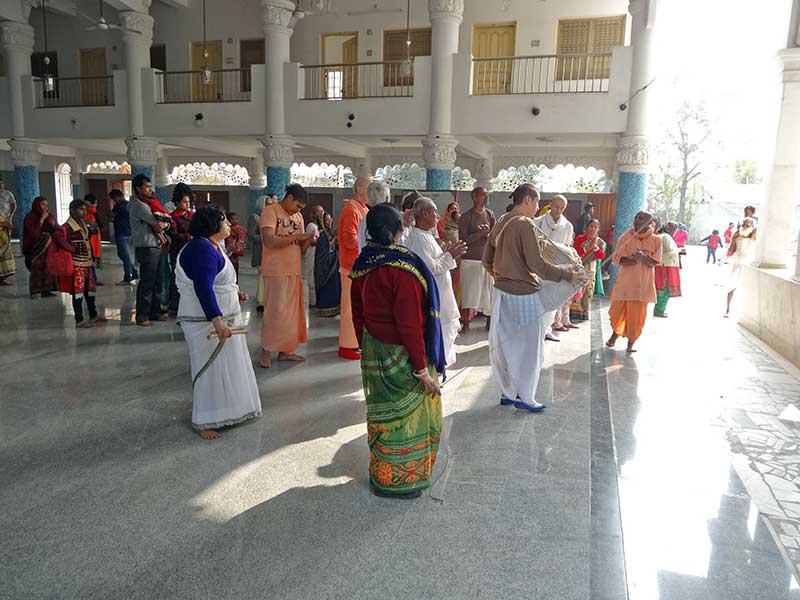 At the noon arati.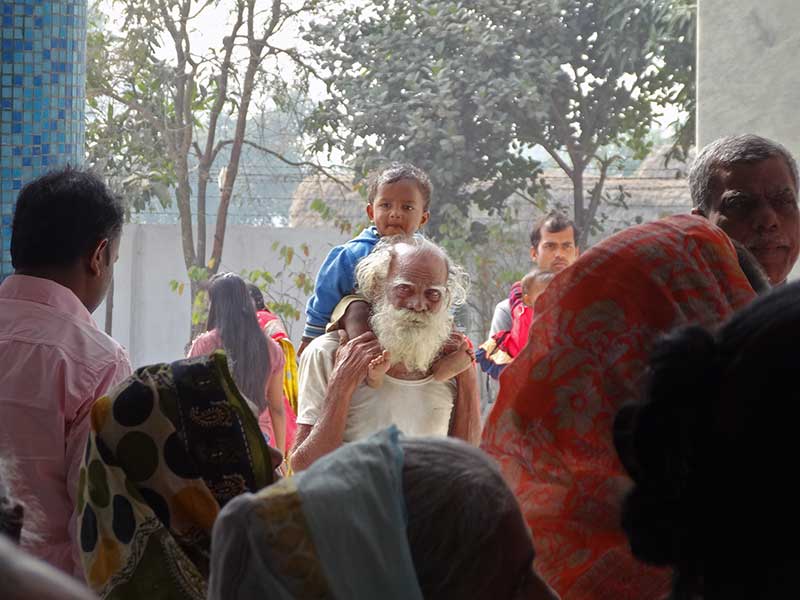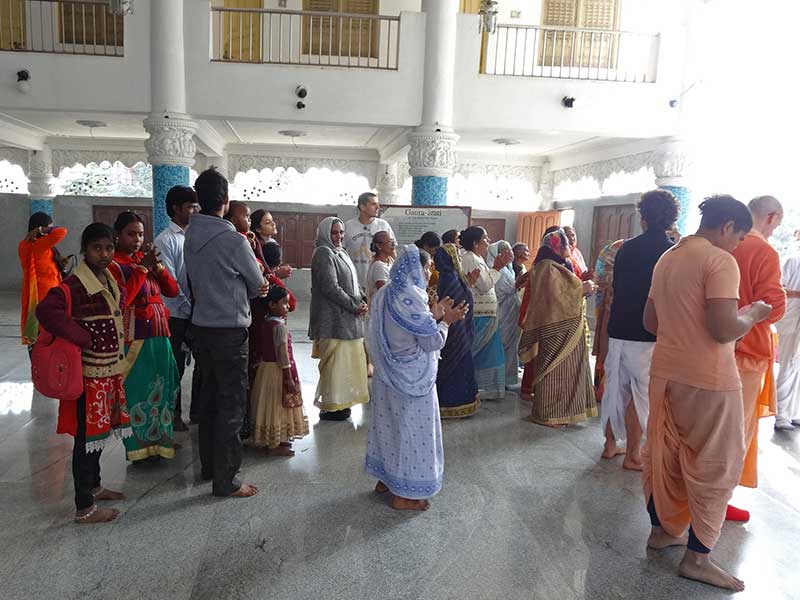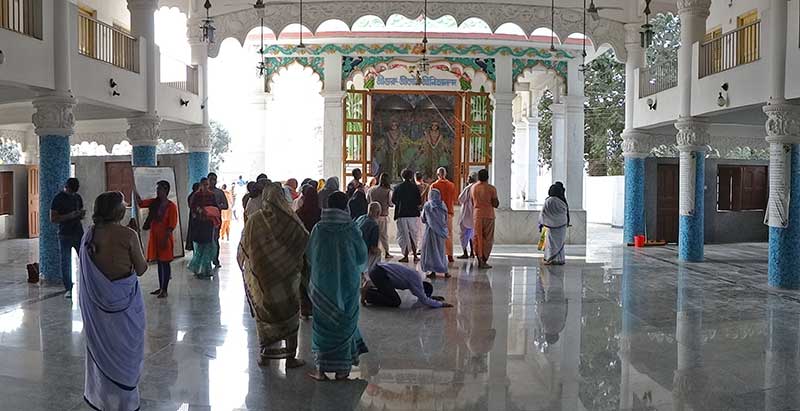 At the back and to the left: Gauranga Prabhu from our Tarakeshwar Temple arrived just in time for the arati...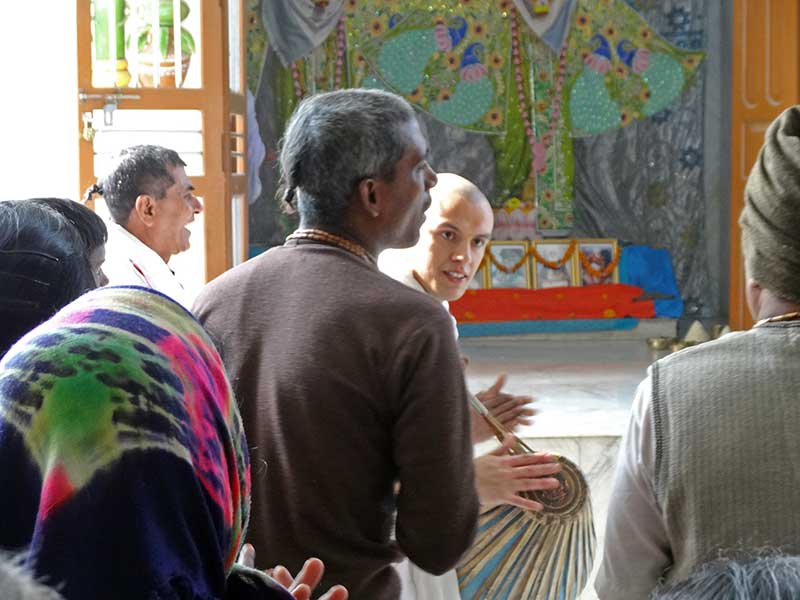 ...as well as Ashok Prabhu (Hooghly District), on the left at the back.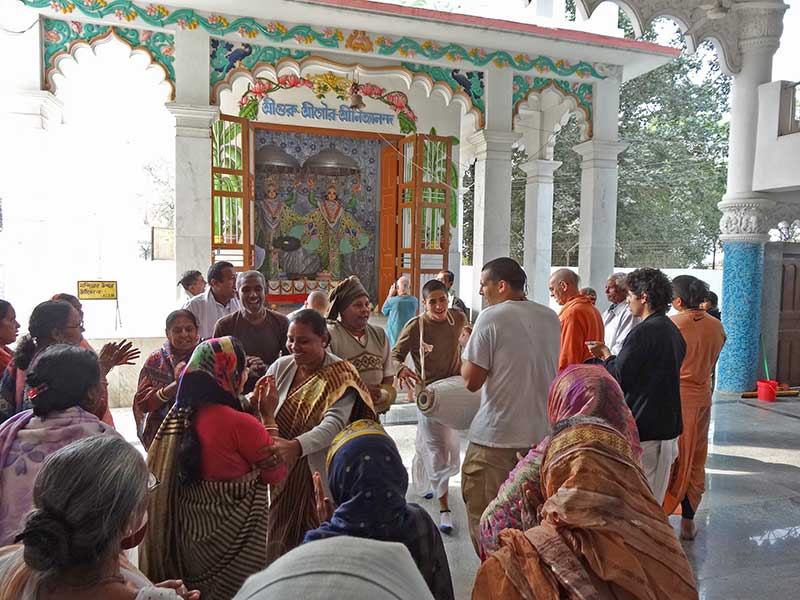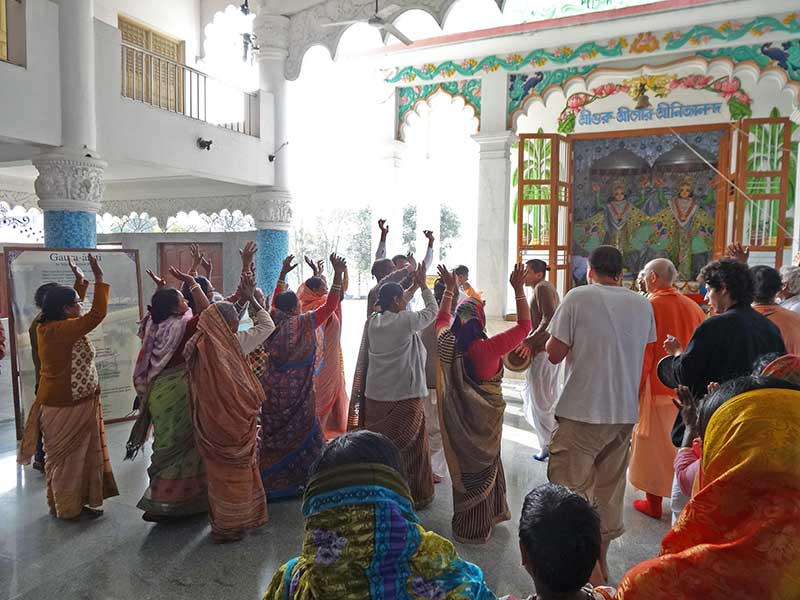 "Vaisnava sangete mana anandita anuksana: when we get some association of the devotees, always happiness comes to our minds, and also when we get good association, all misconceptions, all bad elements are removed from our hearts." (Srila B.N. Acharya Maharaj)

Sri prasad seva. Sachinandan Prabhu (at the back) is reciting the prayers to maha-prasad.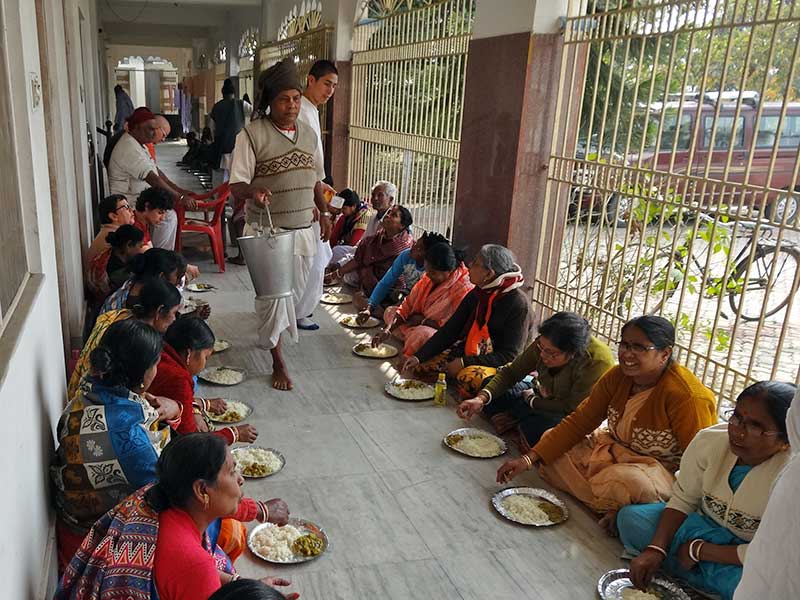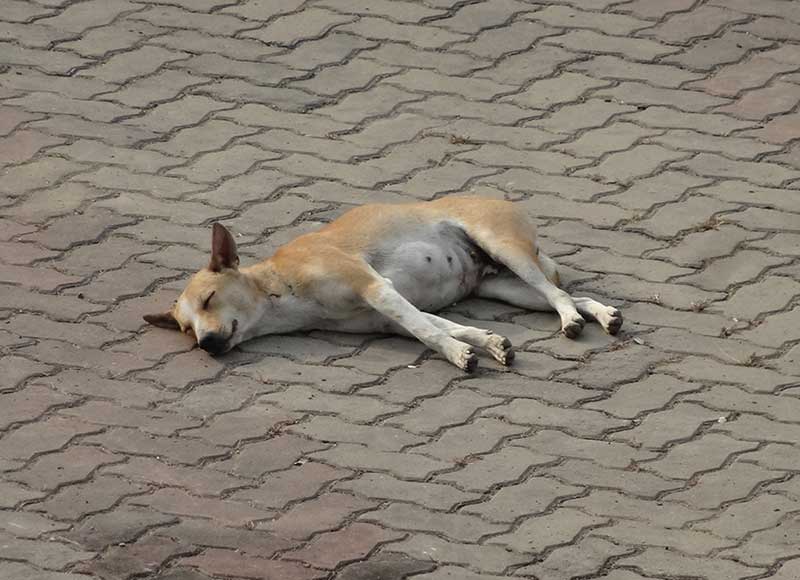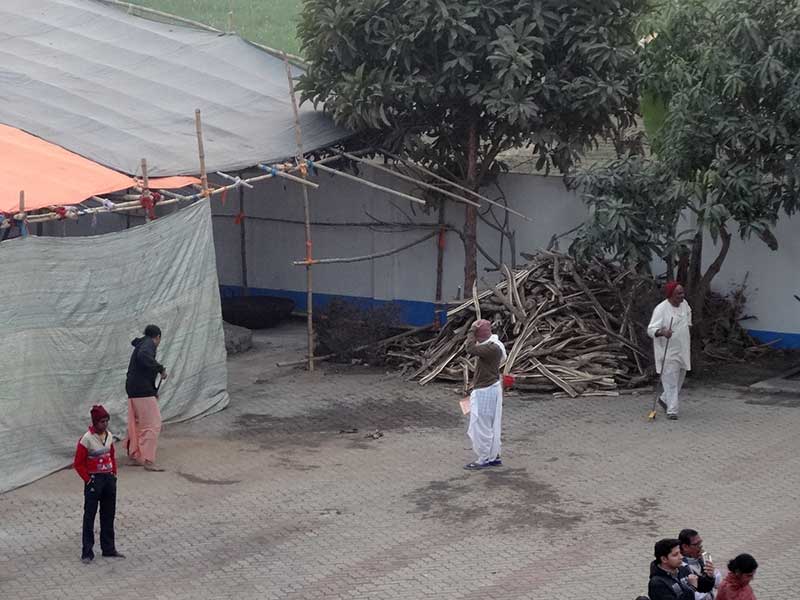 Cleaning the kitchen entrance and taking the sand away.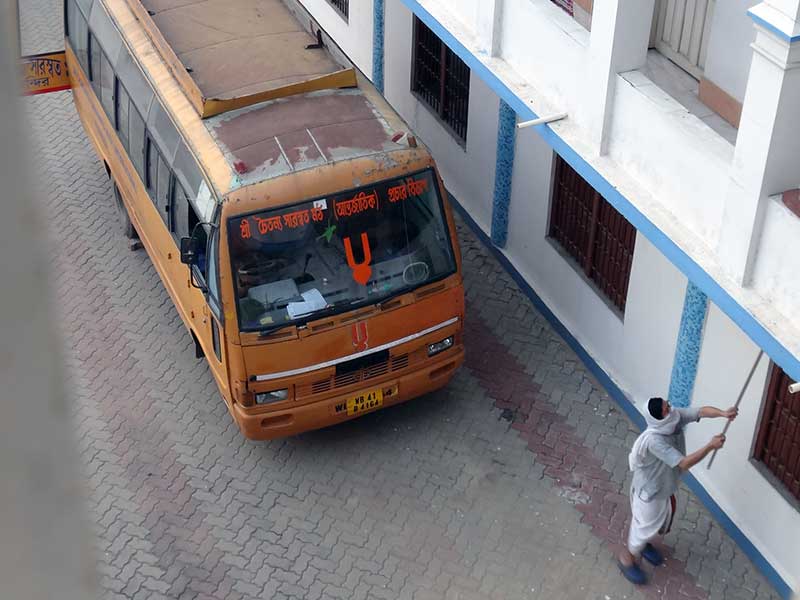 Jagannath Vallabha Prabhu dusting outside the nat-mandir.
In the afternoon, devotees take a brief rest and as more family members begin to flock, everybody happily meets each other—with obeisances, embraces and joyful hearts, happy to be brought back, happy to again get devotee association. Just a few hours later into the afternoon, devotees again busily engage in the services around the temple—arranging accommodation, cleaning, decorating, doing final setting up of the kitchen, and making sure that everything is ready and prepared for the festival of Sriman Nityananda Prabhu's divine appearance day.