Visiting Kandi and Nrisingha Palli
Wednesday, 31 January 2018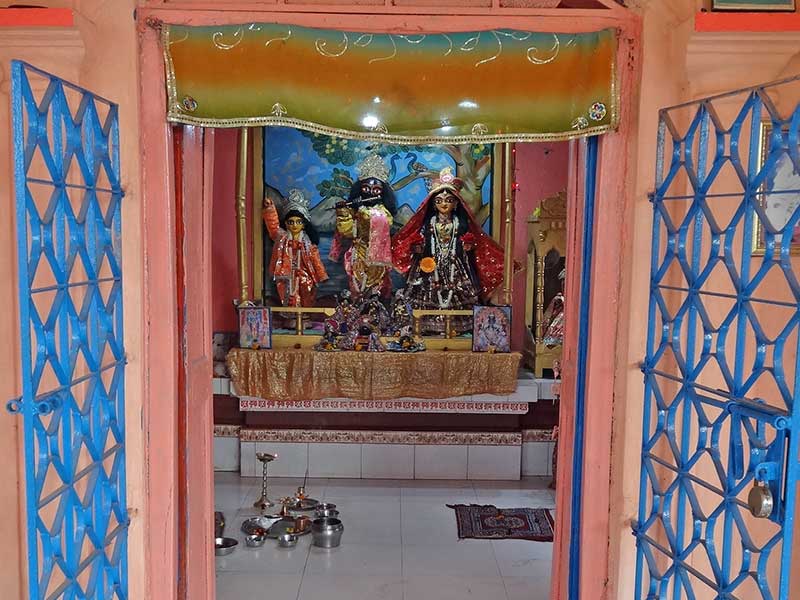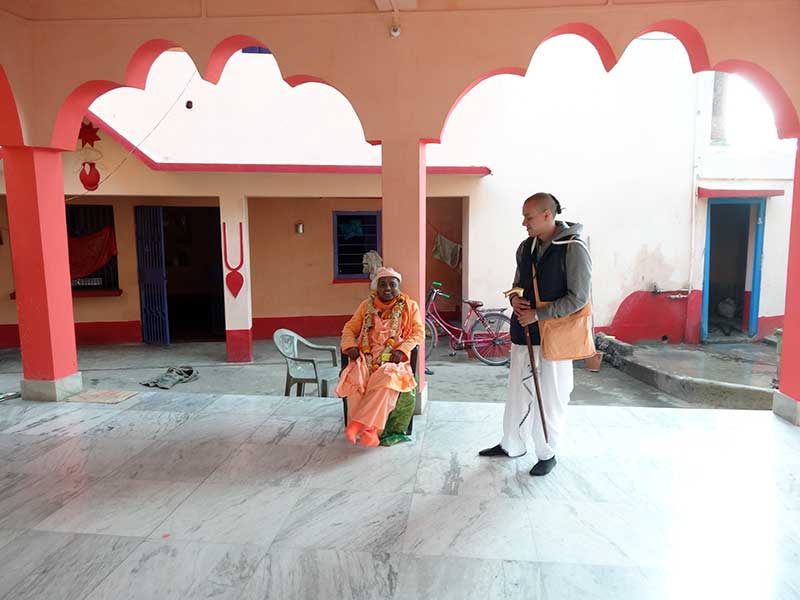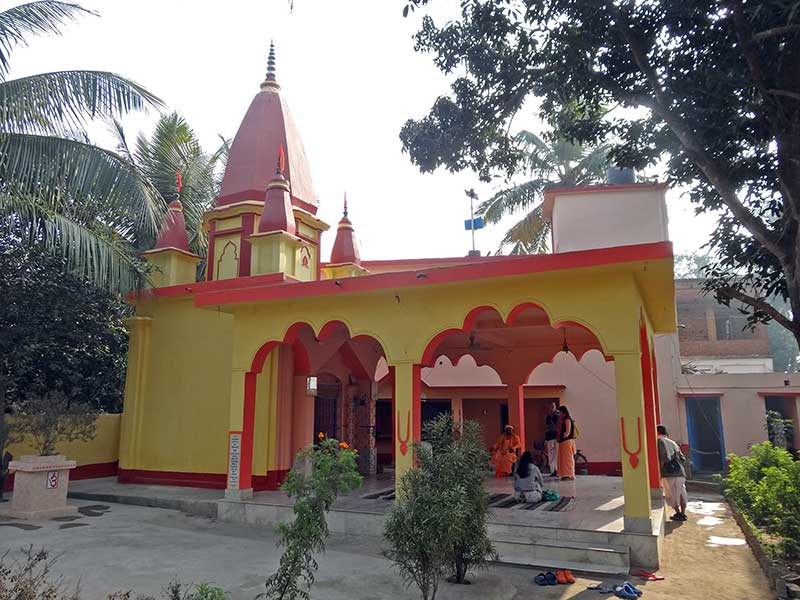 A beautiful small temple at Kandi, not far from Ekachakra. His Divine Grace
pays a brief visit to the temple on the way from Ekachakra.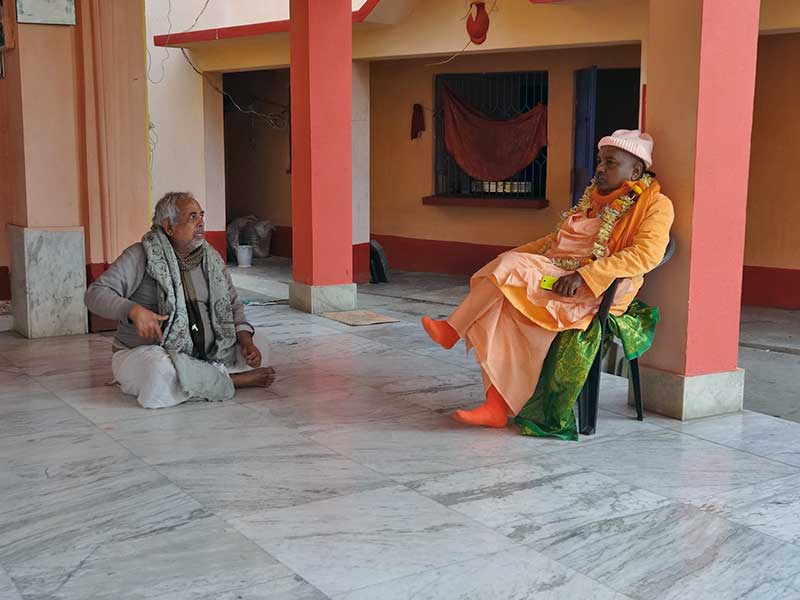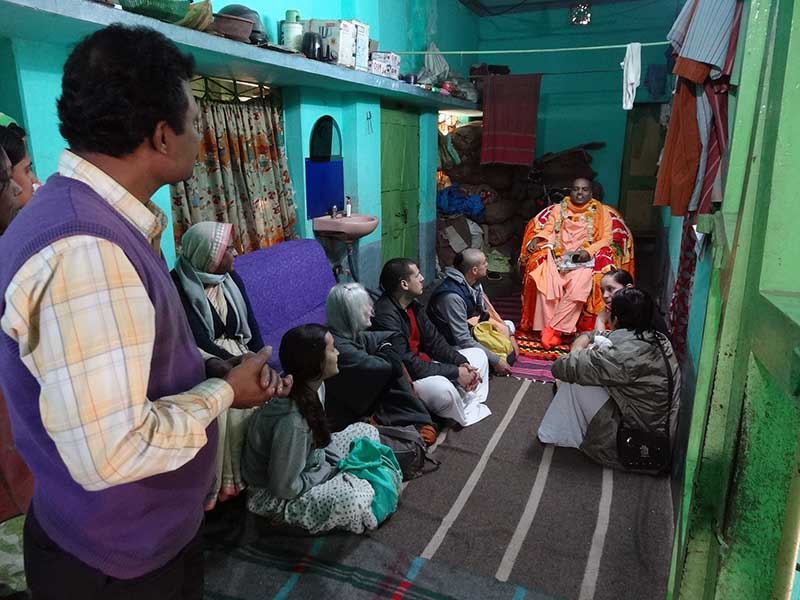 Visiting devotees' house on the way.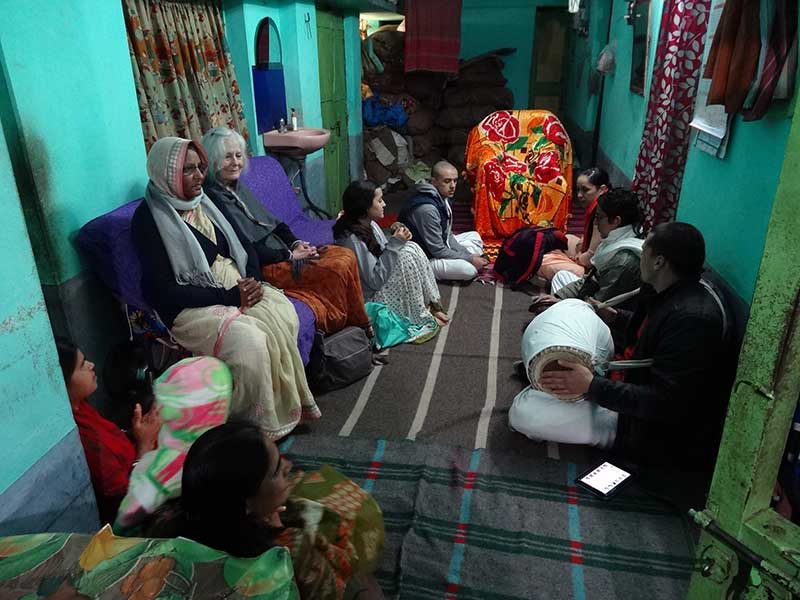 While Srila Acharya Maharaj goes away for a short while, devotees chant kirtan.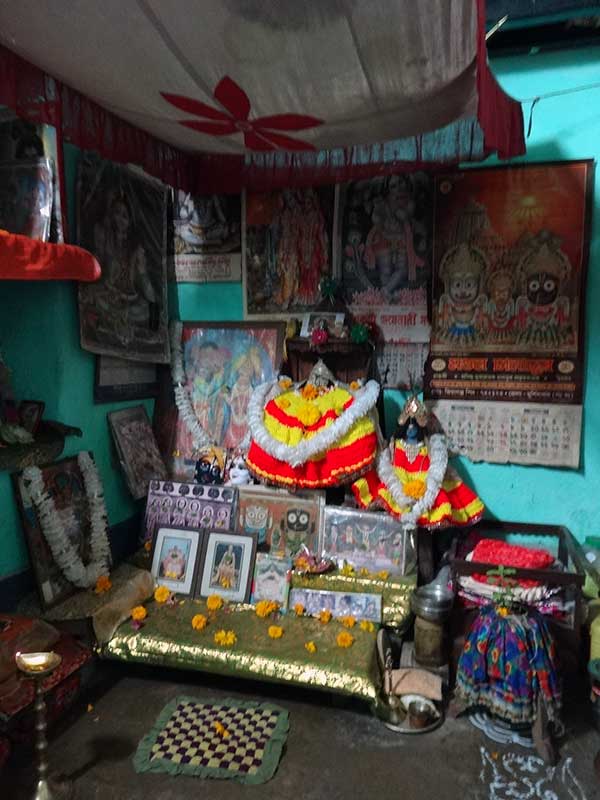 The altar at the house.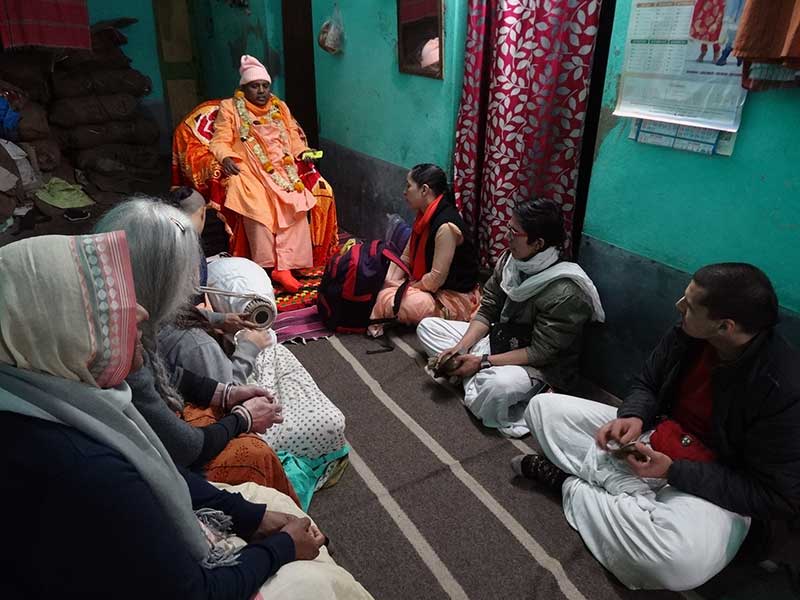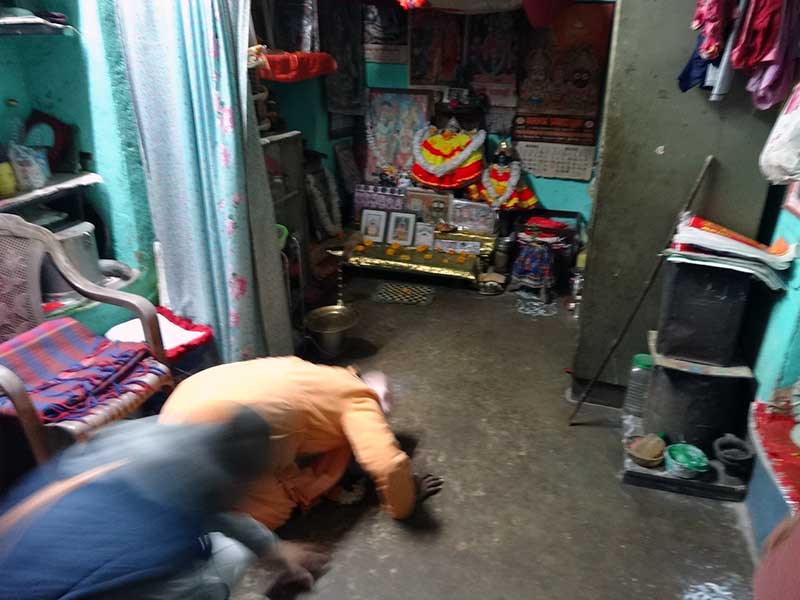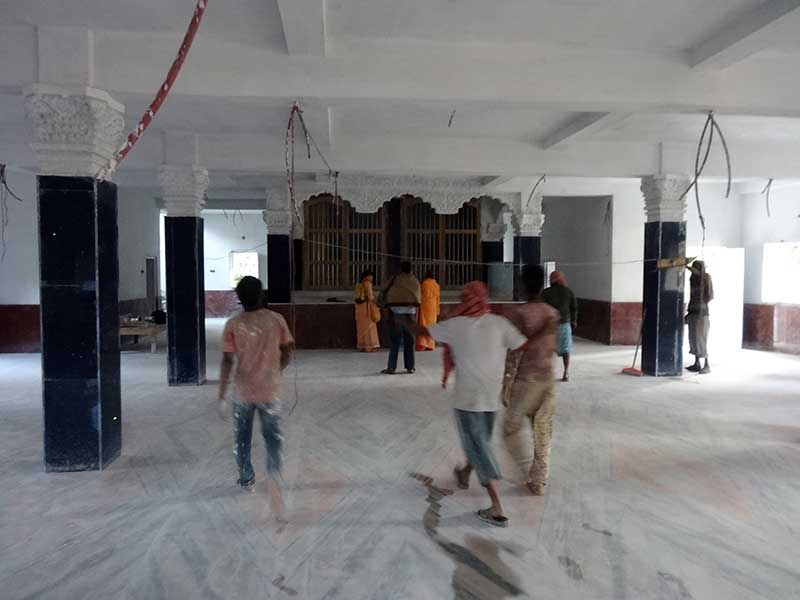 At Sri Nrisingha Palli temple.

Black speckled marble.

Future kitchen of the Lordships, to the left of the altar.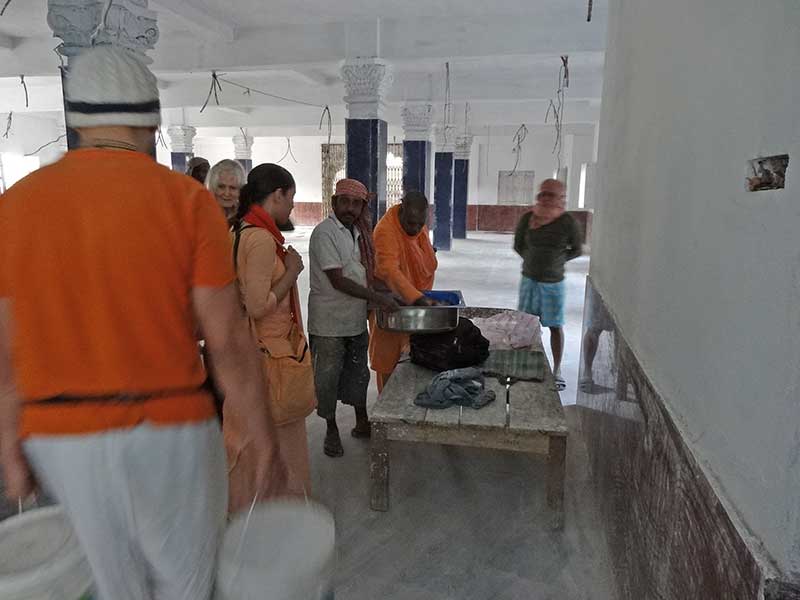 His Divine Grace shows the worker the new sink for the kitchen.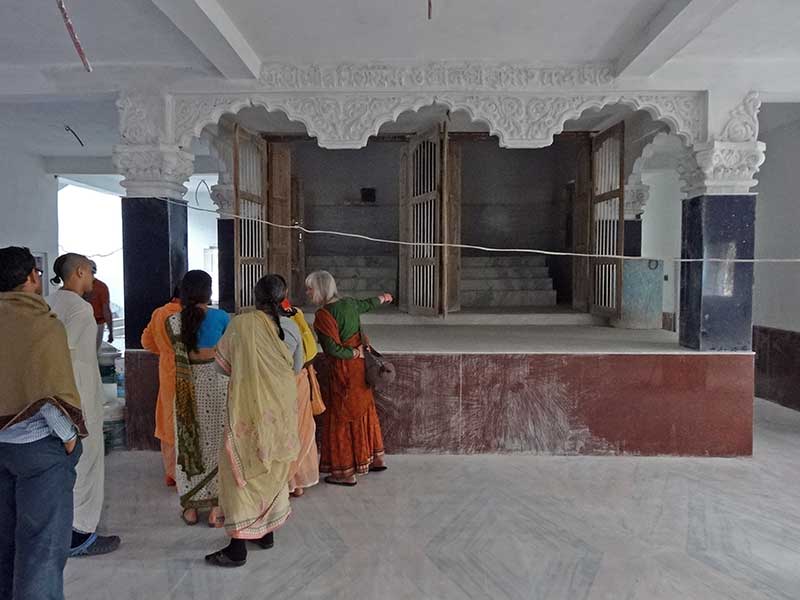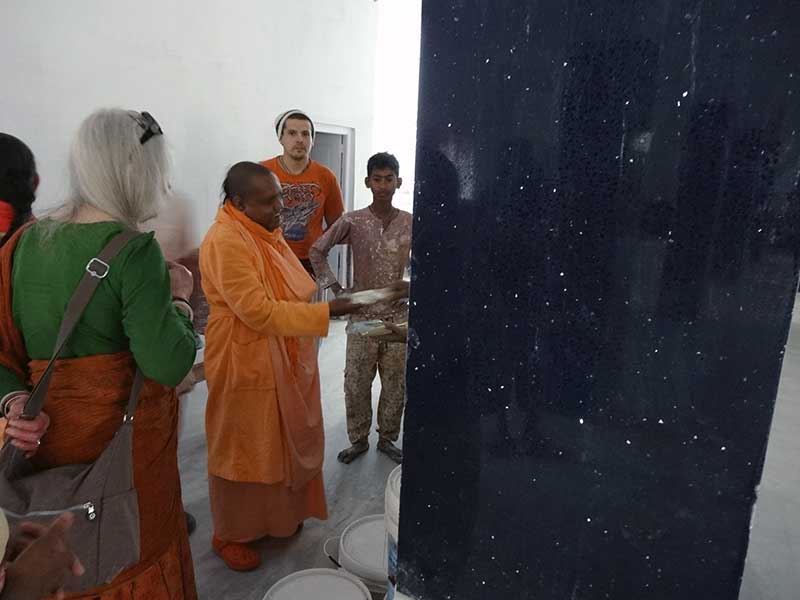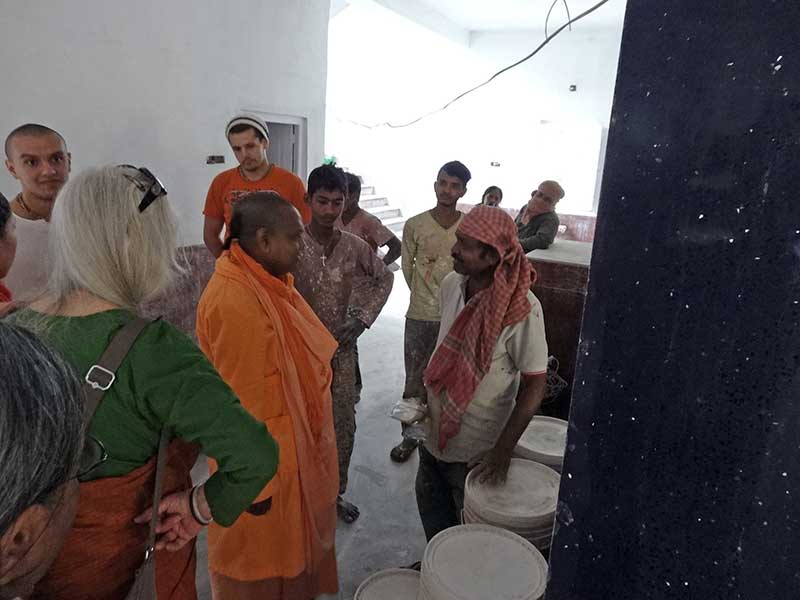 On the way to the temple, His Divine Grace buys paint and primar for the temple.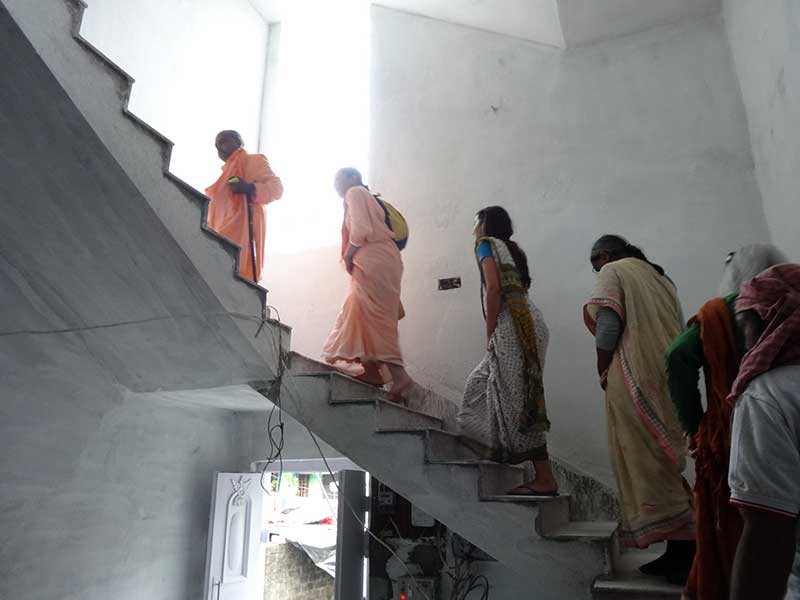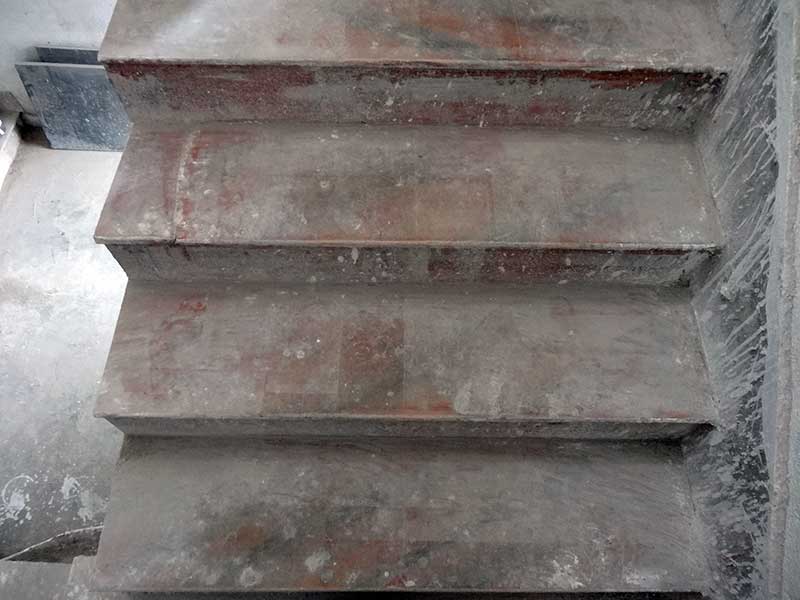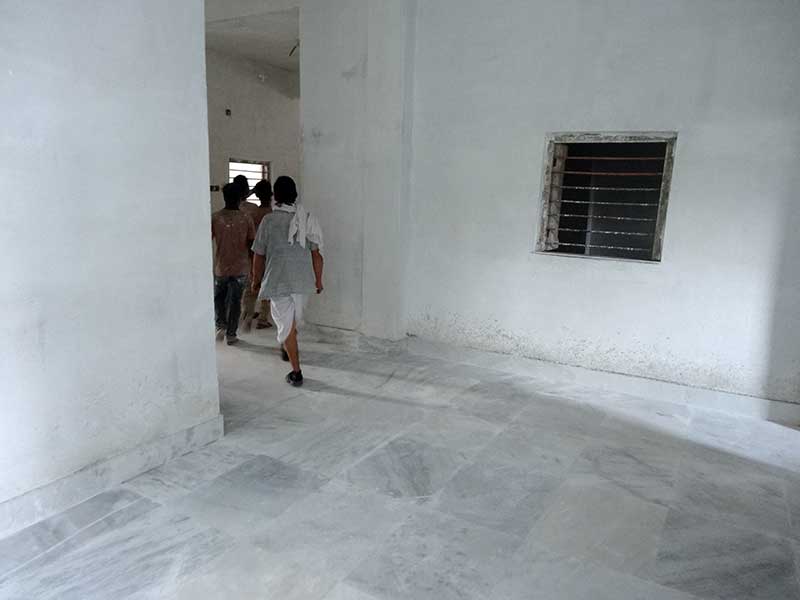 On the second floor.

The rooms are now fully marbled and plastered.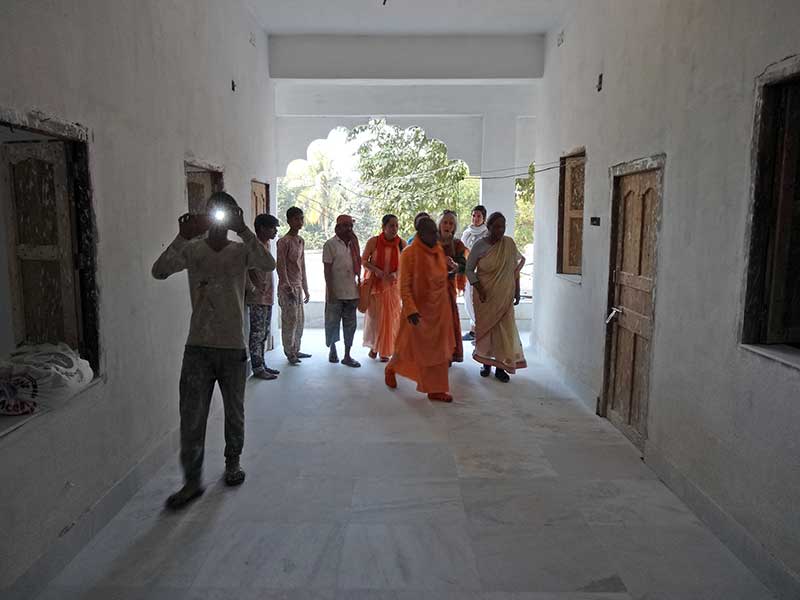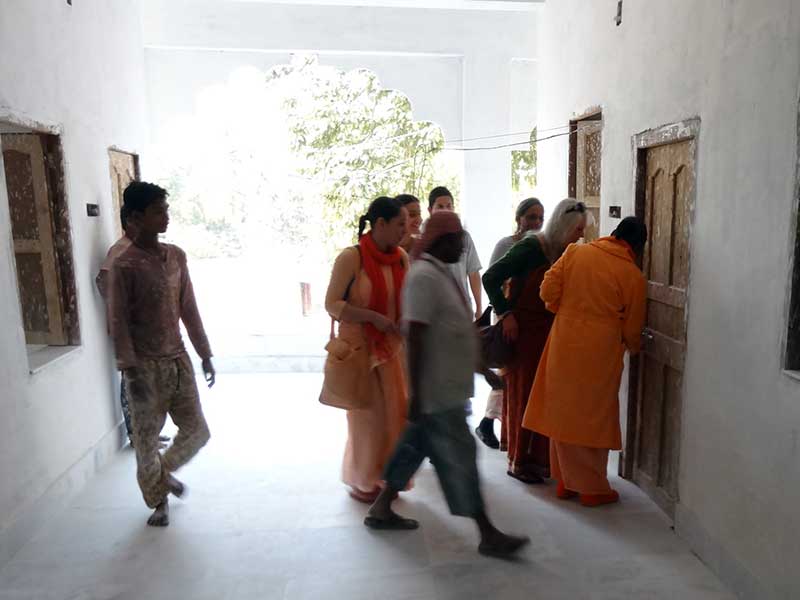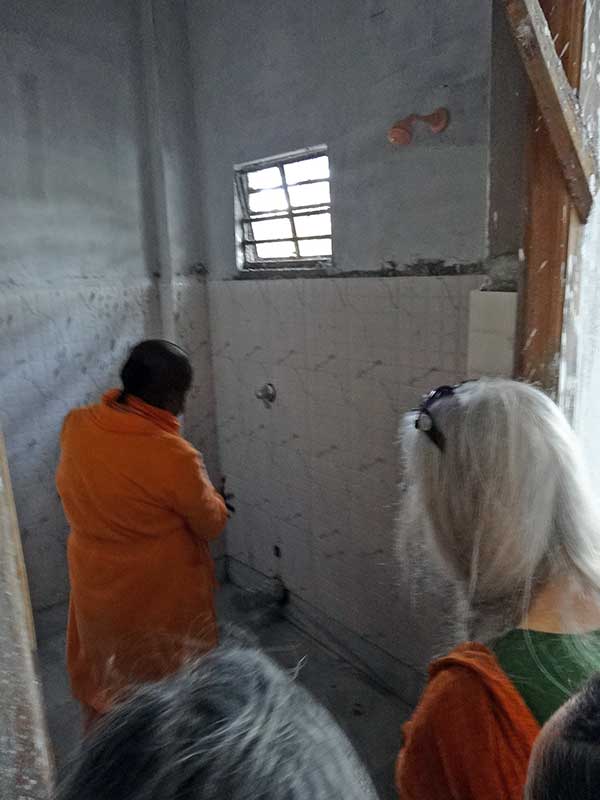 Srila Acharya Maharaj shows devotees one of the bathrooms.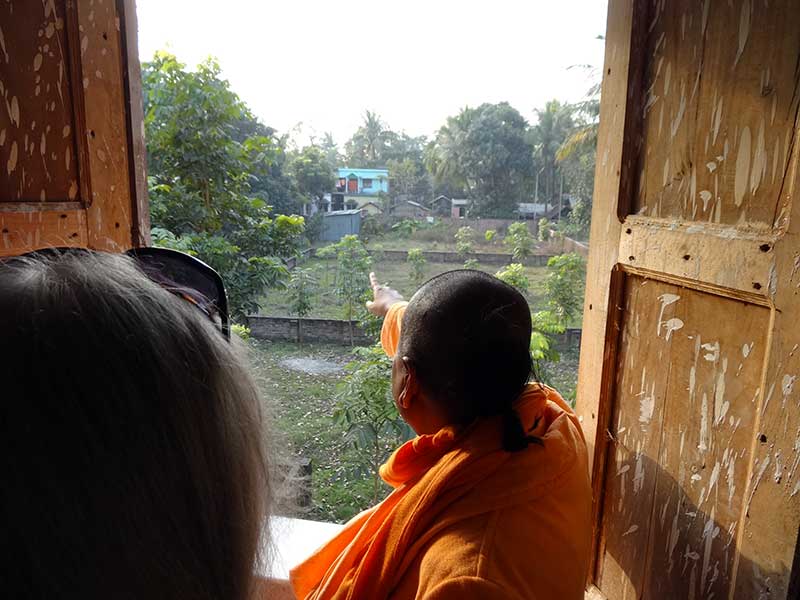 The view of the future Sevak Bhavan, devotees' quarters.

Srila Acharya Maharaj shared that there will separate accommodation for ladies and men.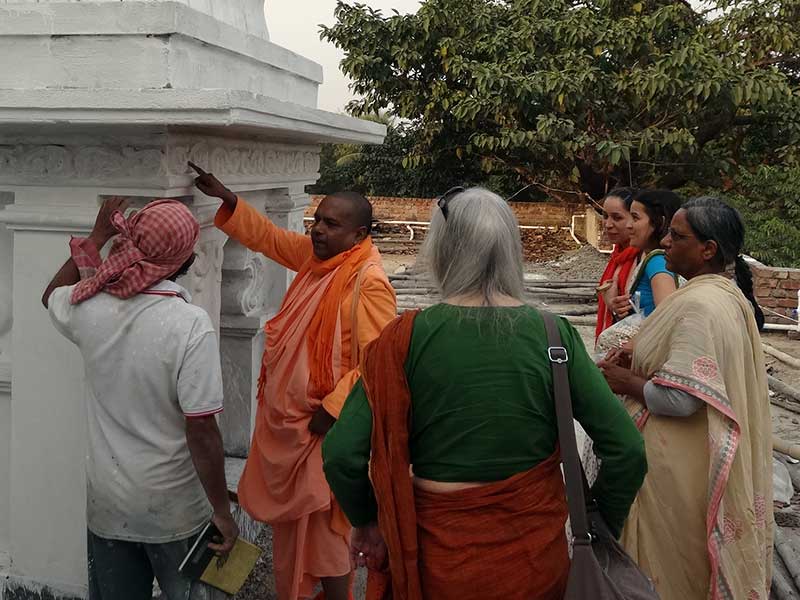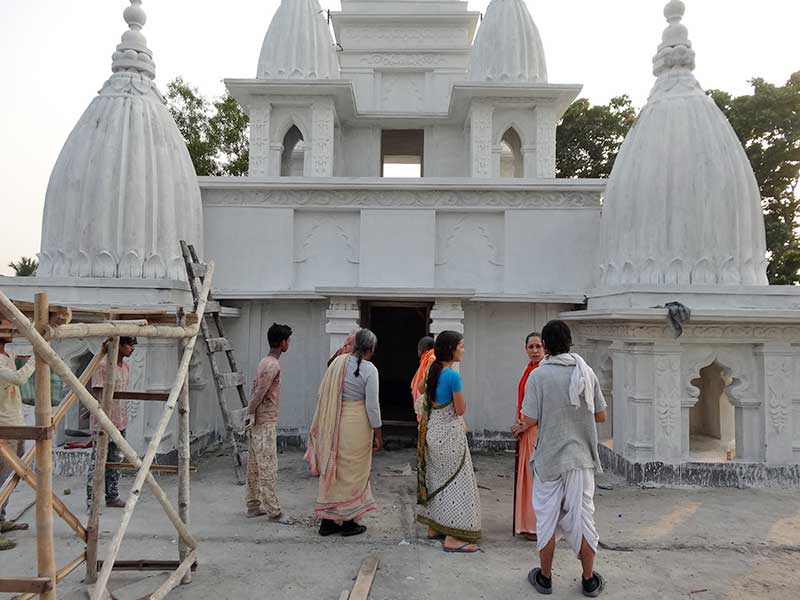 His Divine Grace shows the repaired water tank.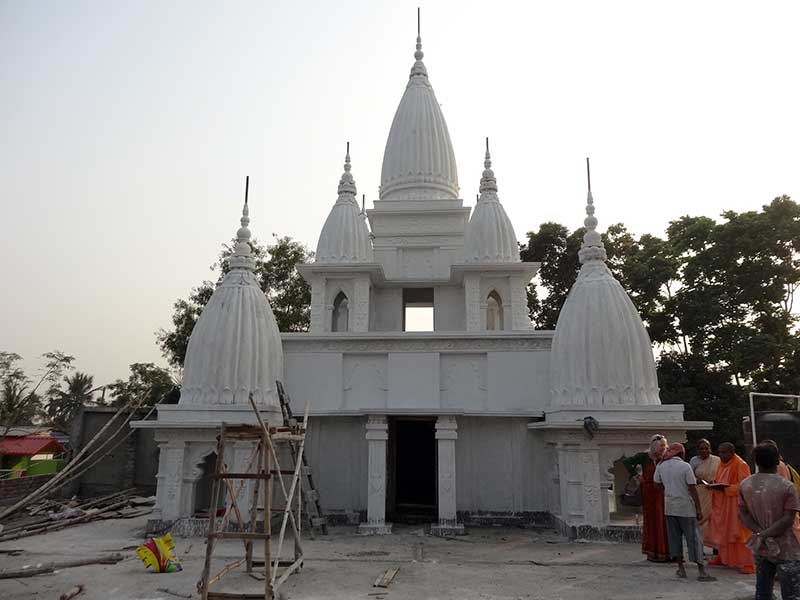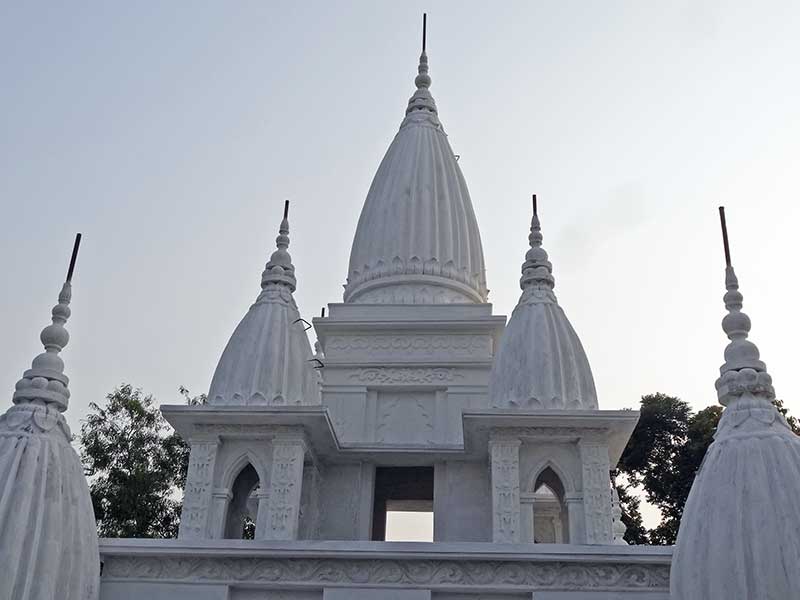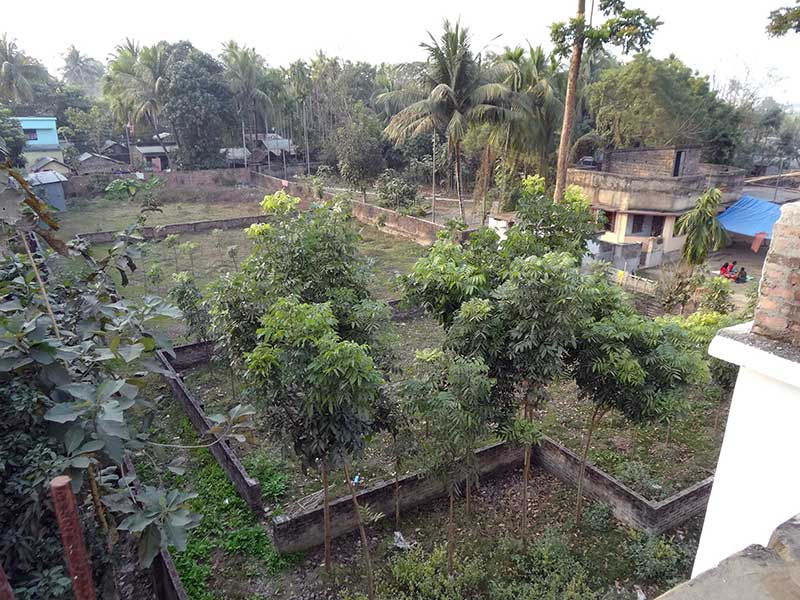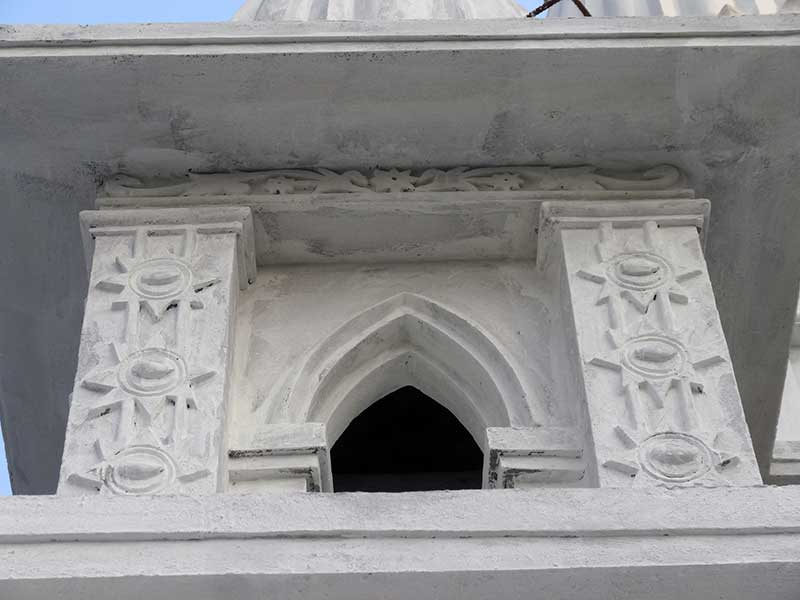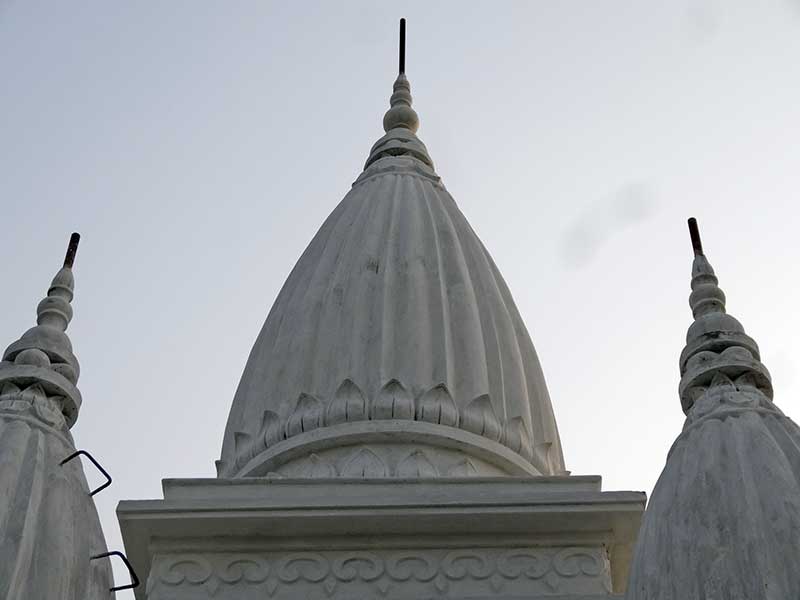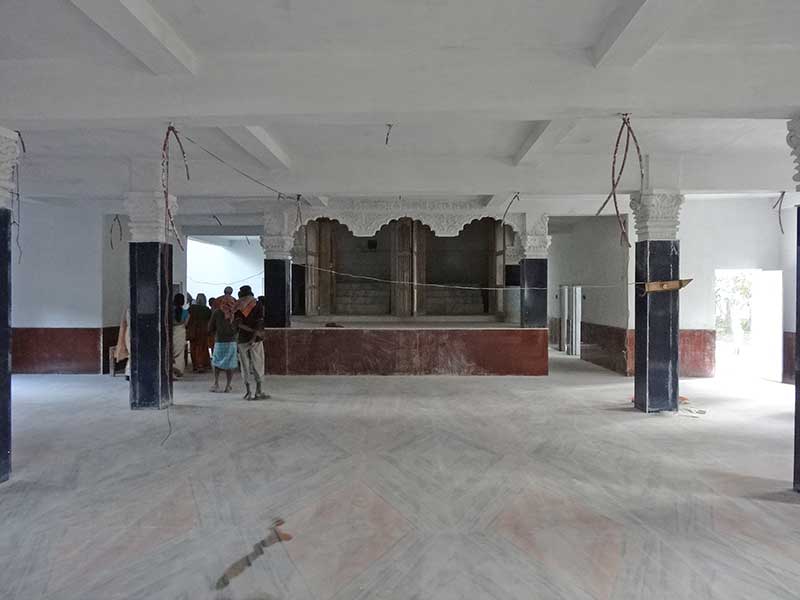 Back into the car and back on the way...