The morning arati of Sri Gaurasundar.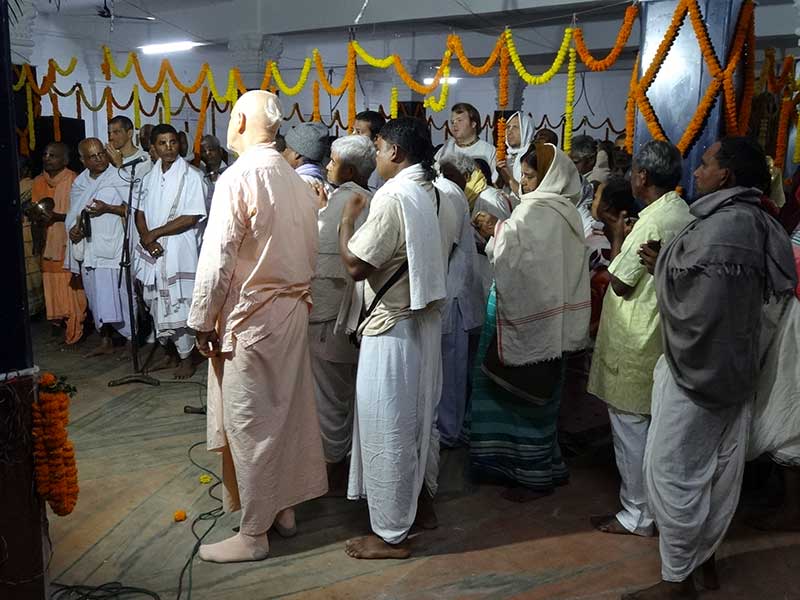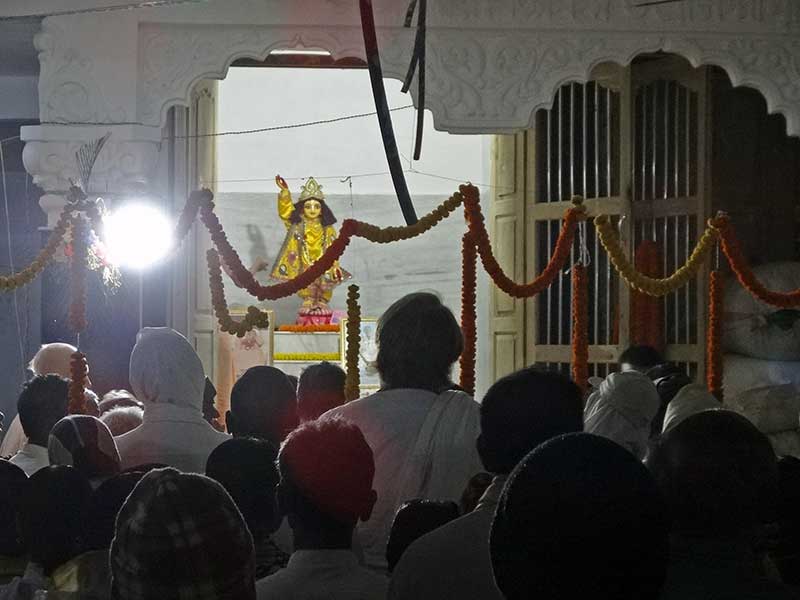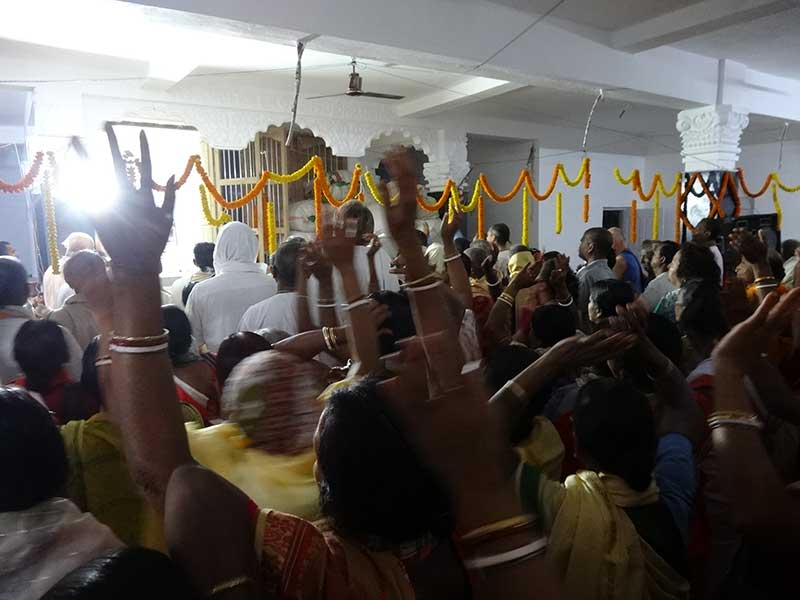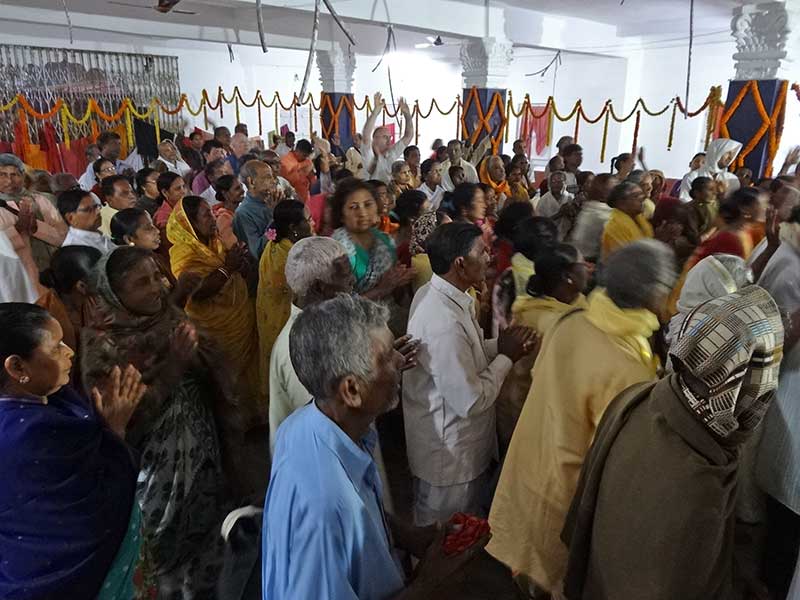 Devotees honour prasadam shortly after the morning kirtans and after that set off for the parikrama.

Devotees gathering at Sri Gauranga Setu bridge (Srila Acharya Maharaj arranges three buses to take devotees from Nrisingha Palli to the bridge).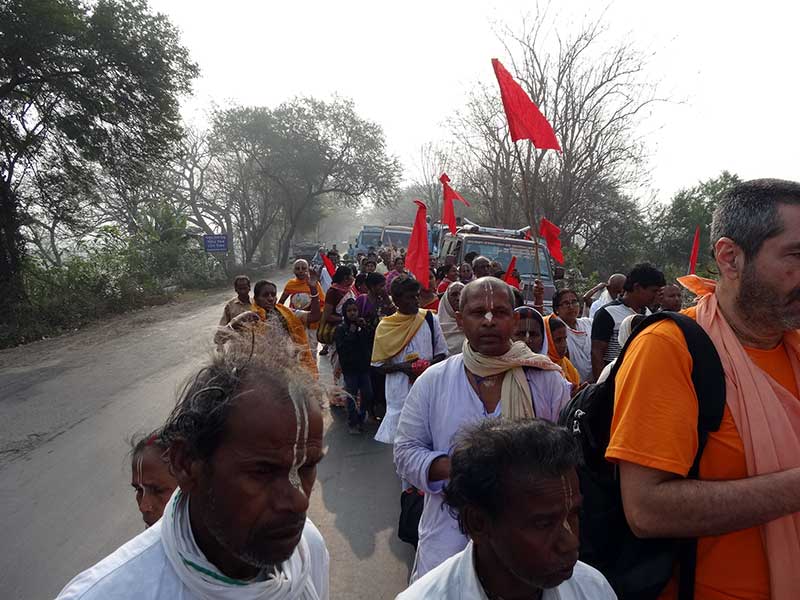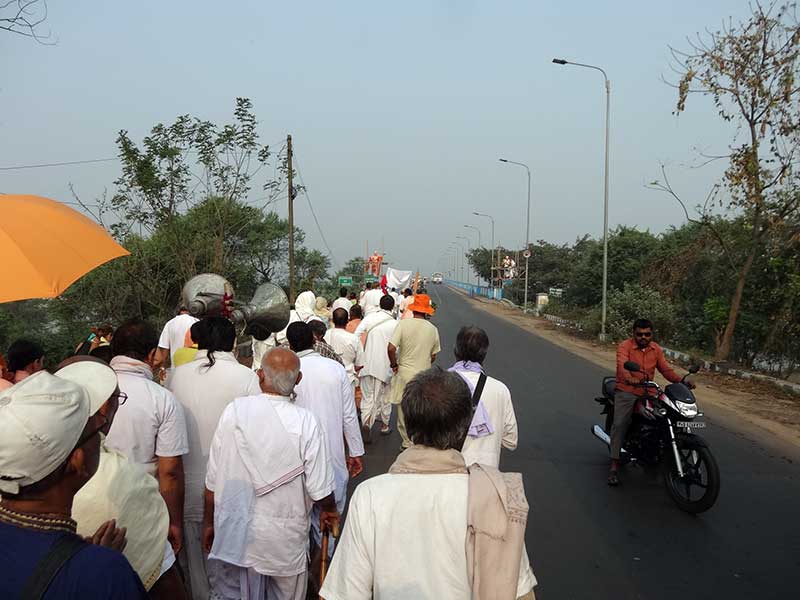 The domes and the Sevak Bhavan at Sri Govinda Kunda, the view from the bridge.

Above and below: a depiction of Jagai and Madhai's rescue.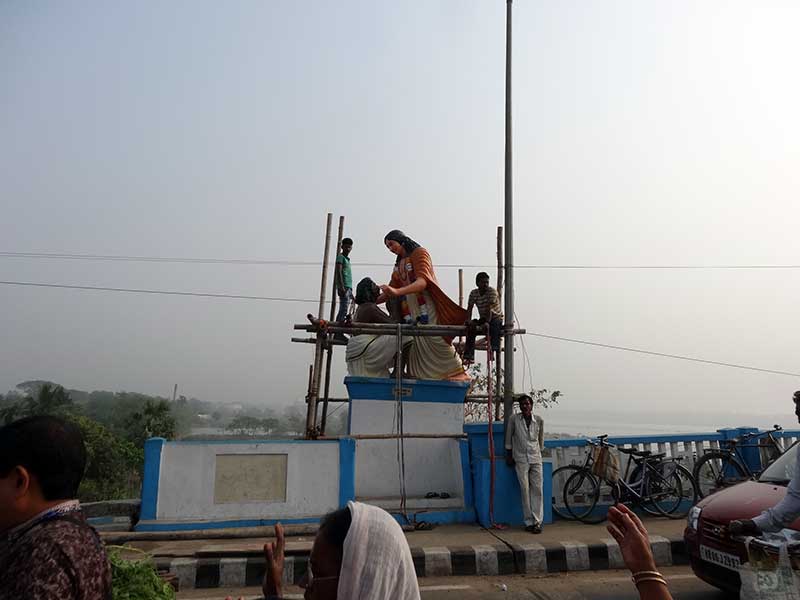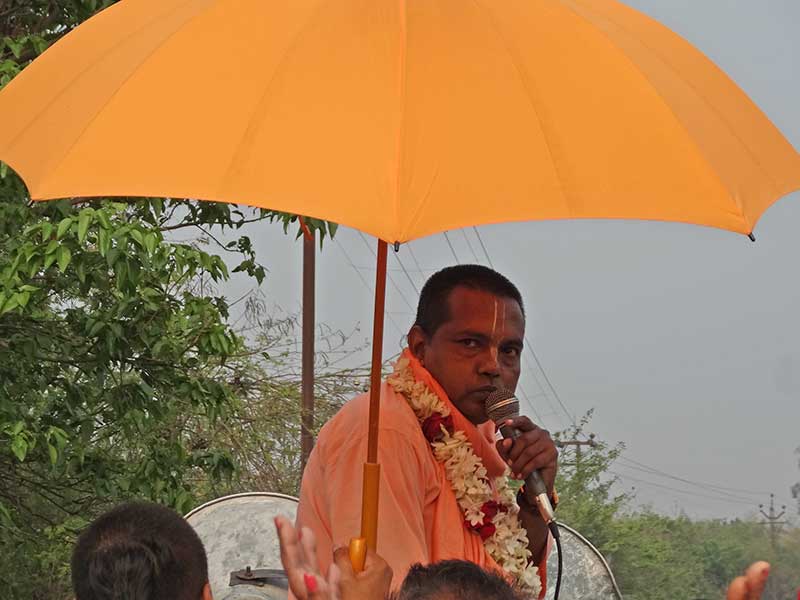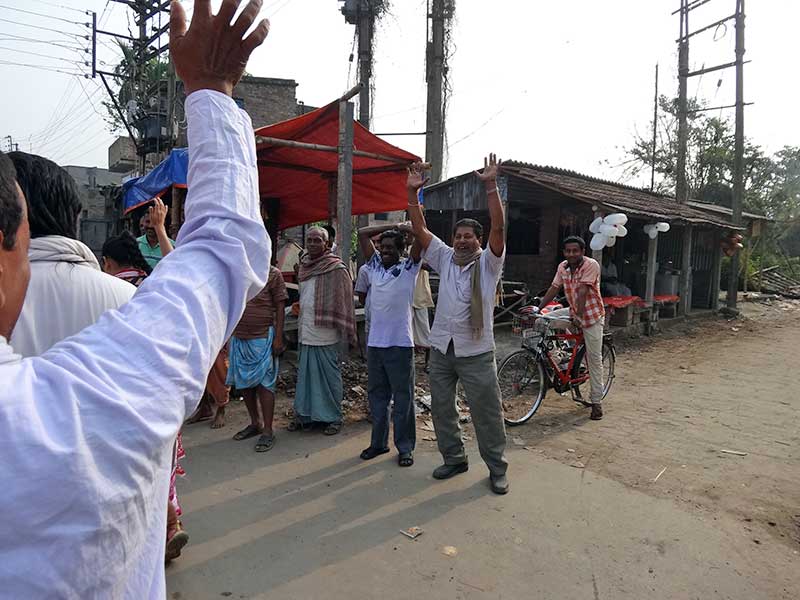 The people living near our Sri Chaitanya Saraswat Math in Nabadwip are excited to see Srila Acharya Maharaj.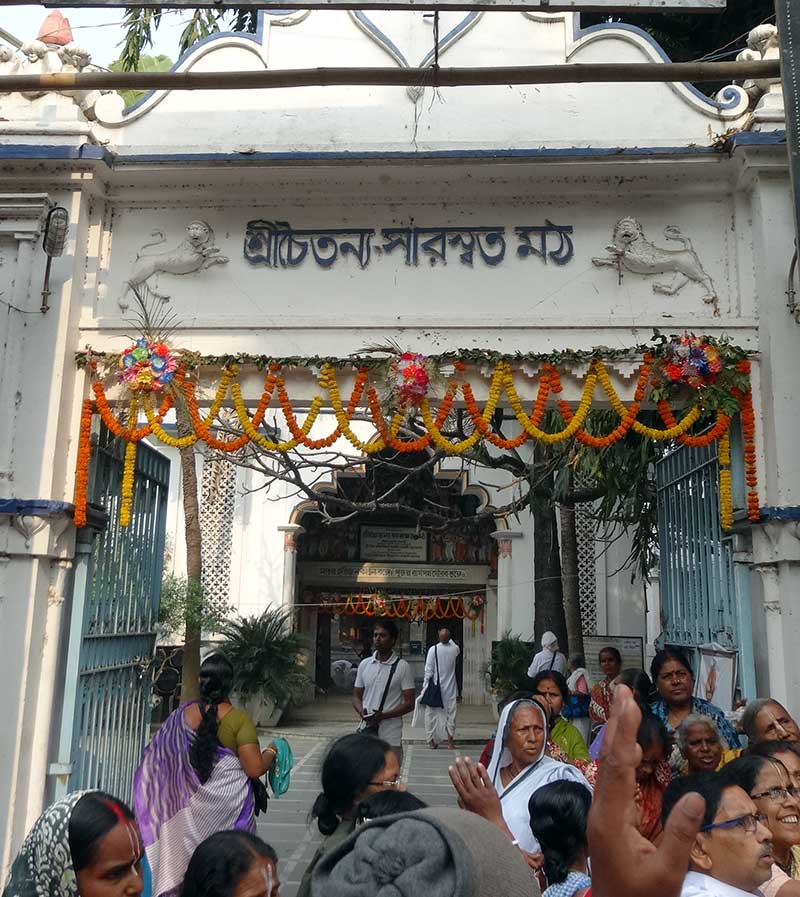 On the order of Srila Acharya Maharaj, devotees pass the temple paying obeisances from outside.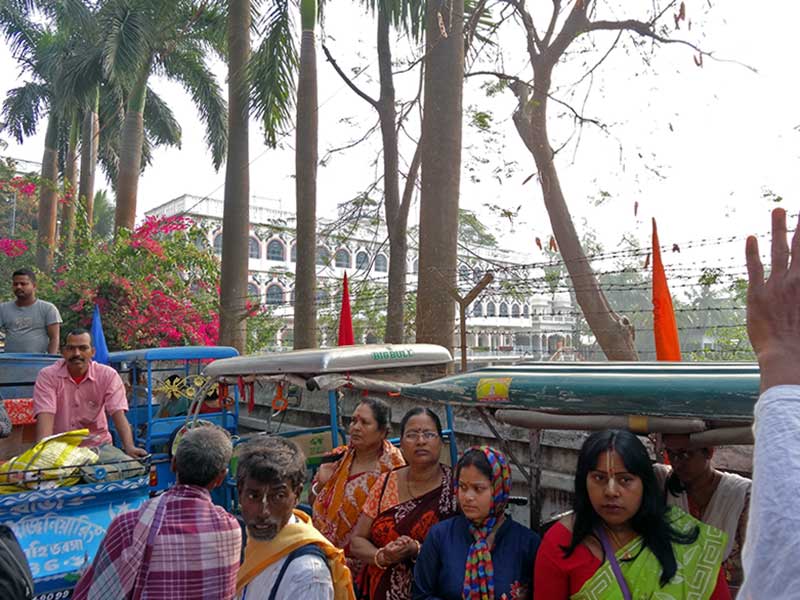 Sri Sevak Bhavan at Sri Govinda Kunda.

Walking further down the road towards Sri Burosiva Road.

The first proper stop is at the temple of Lord Siva Buro Raj, the protector of Sri Dham Nabadwip.

Next devotees pay obeisance at Sri Prauddha Maya Devi's temple at Paramatala and arrives at Sri Vishnupriya Bari (the house of Sri Vishnupriya Devi). In the picture: the Deity of Sriman Mahaprabhu that Vishnupriya Devi installed and worshipped while staying at this house.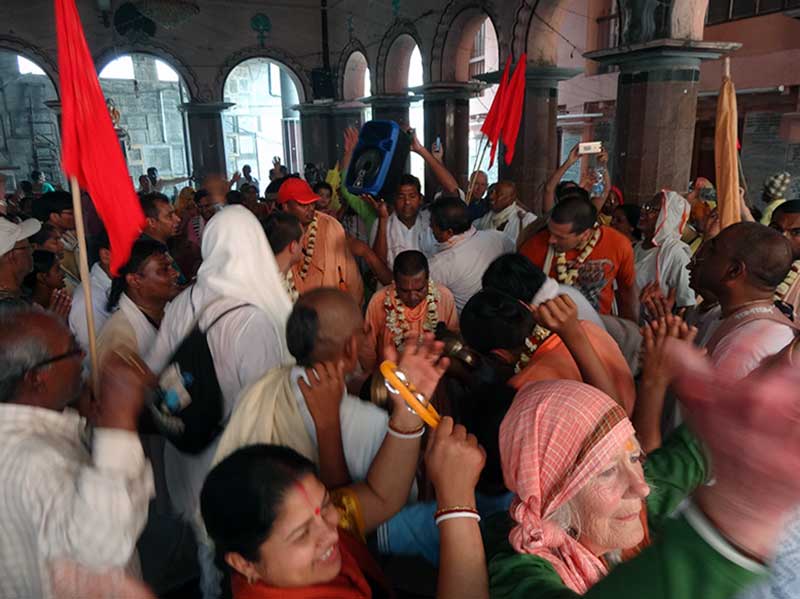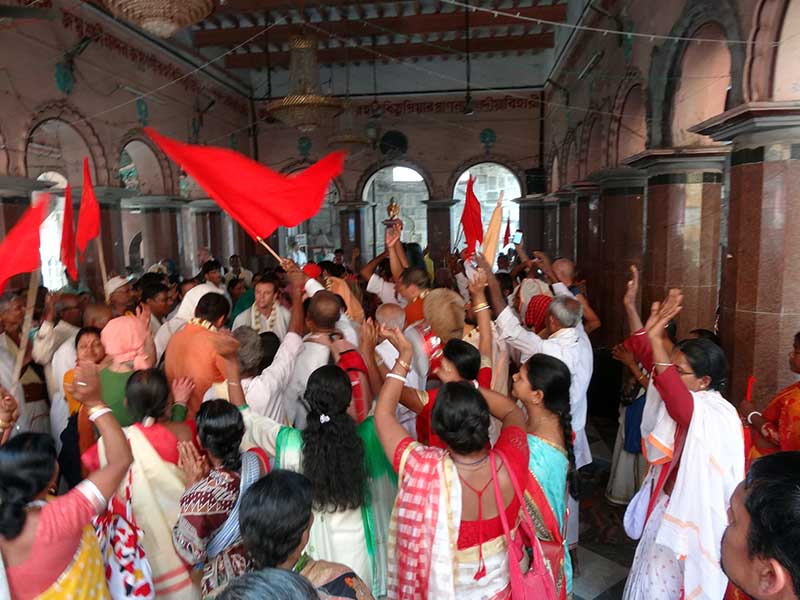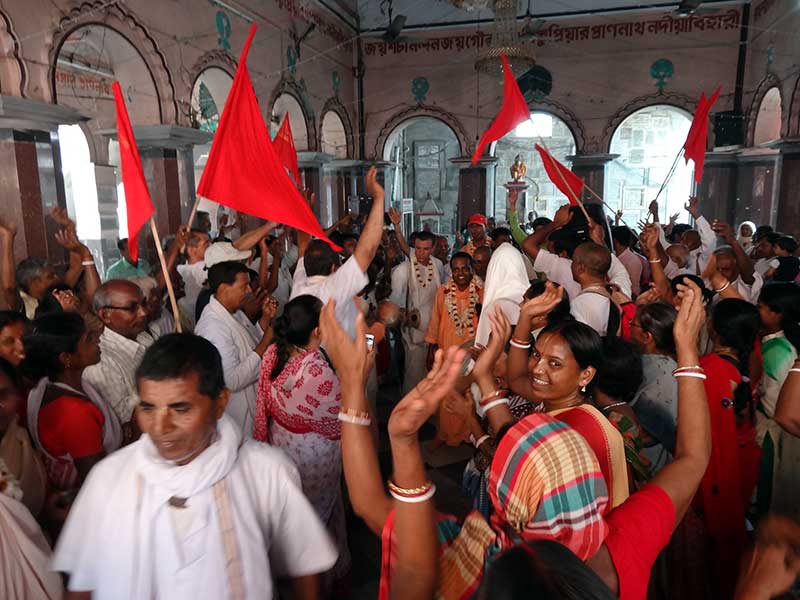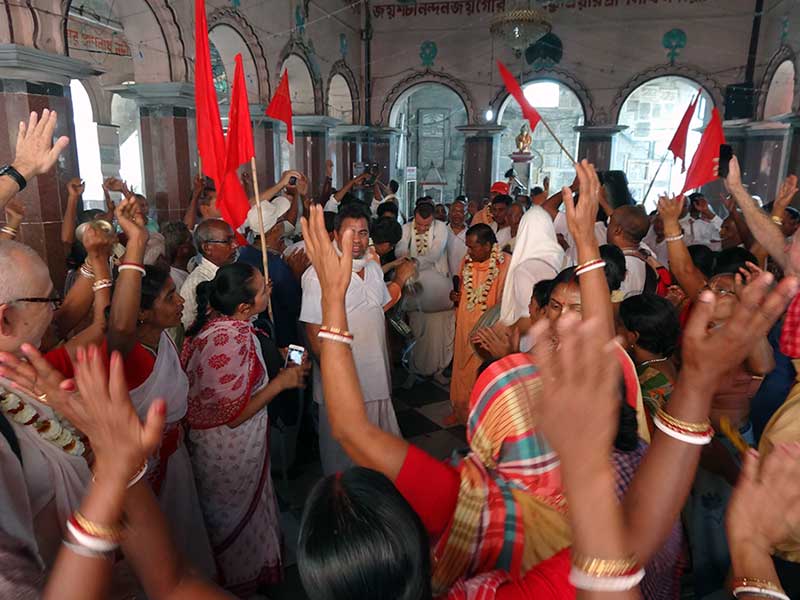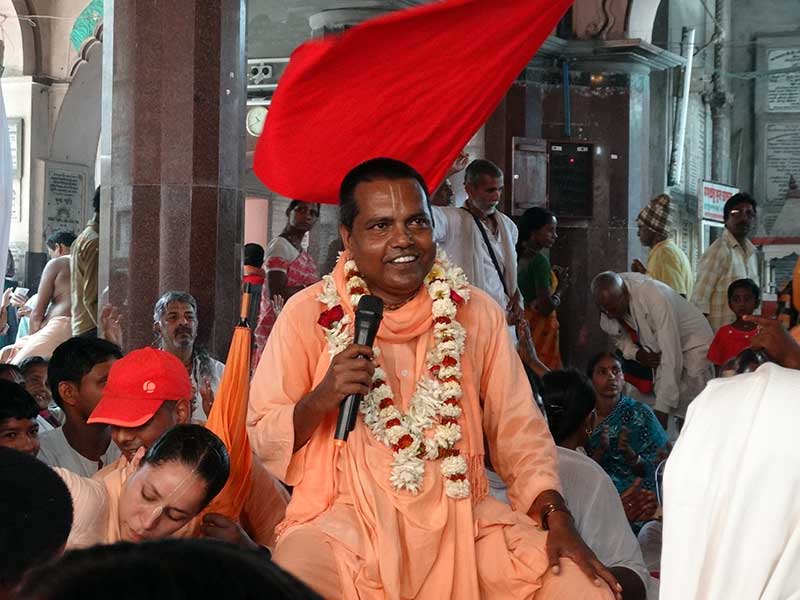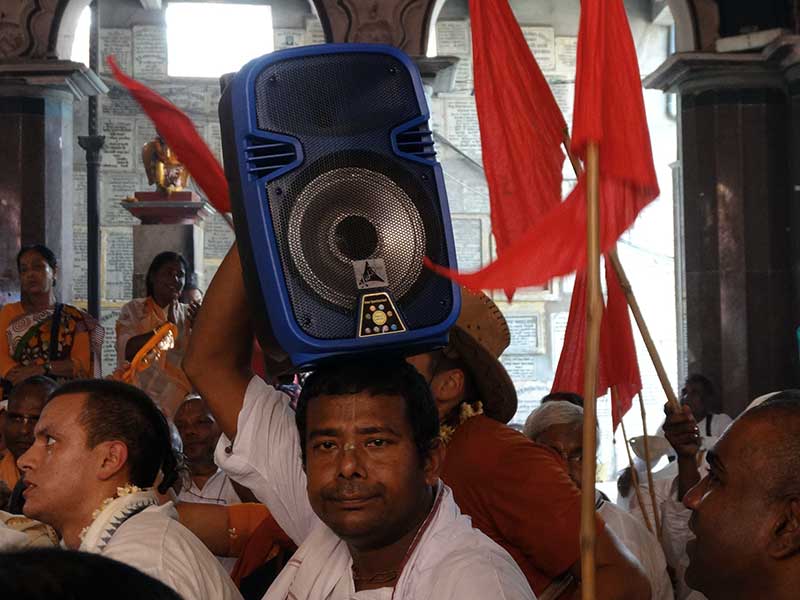 Gauranga Prabhu (Tarakeswar) holding the loud speaker.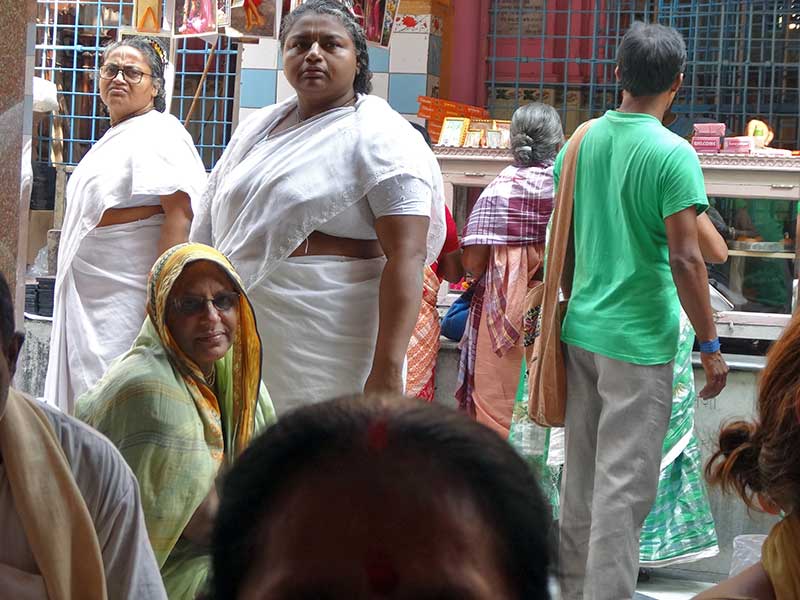 Shyamali Devi Dasi (South Africa).

Krishna Nandini Devi Dasi (South Africa).

Madhura Priya Devi Dasi (Mexico).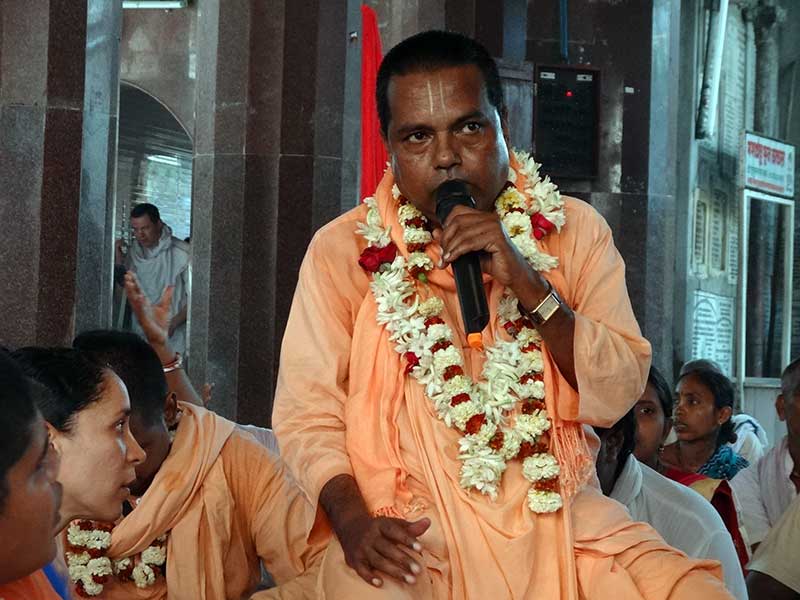 Sripad Bhakti Tilak Niriha Maharaj.

At the last stop of the parikrama: the samadhi mandir and bhajan kutir of Srila Jagannath Das Babaji Maharaj.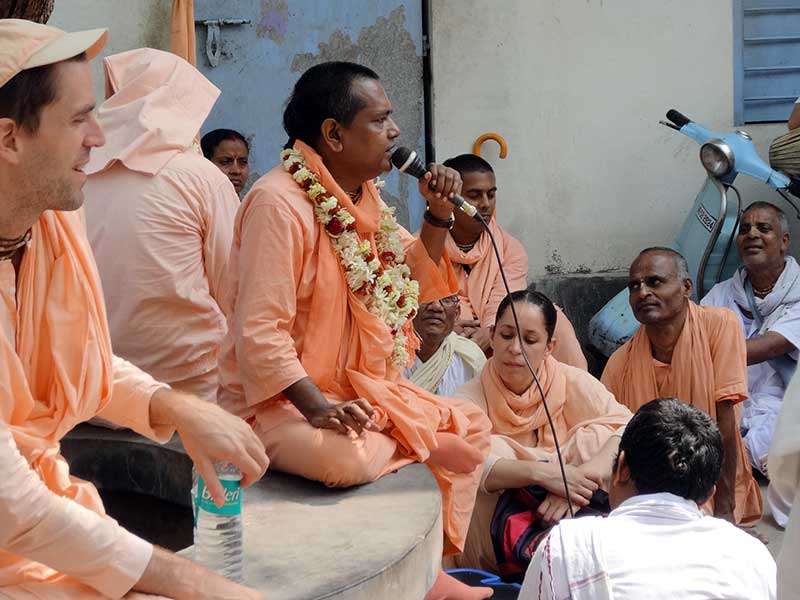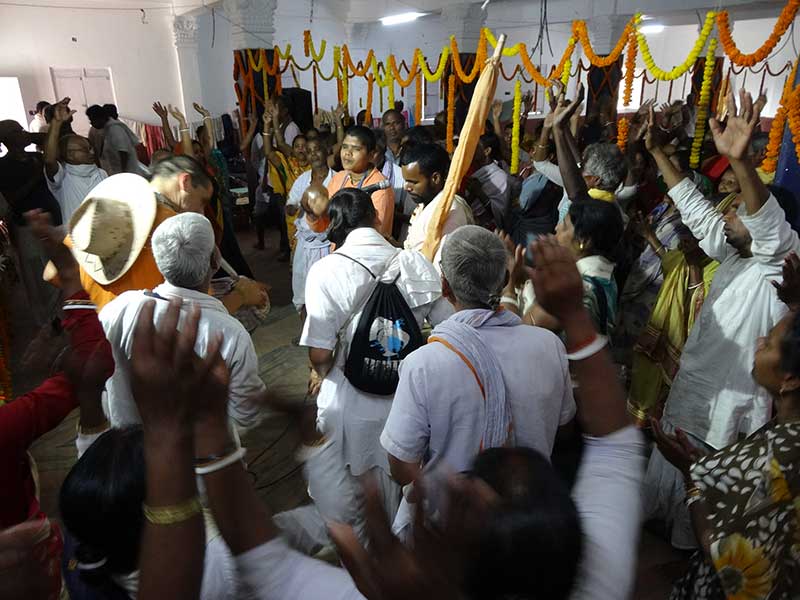 nagara bhramiya amara gaura elo ghore
gaura elo ghore amara nitai elo ghore
dhula jhari sachimata gaura kole kore
anandete bhakta-gone hari hari bole
"After parikrama of the town, Gauranga returns to His house, and Nitai also comes to the house. Dusting off His body, Sachi Mata takes Gauranga upon her lap. Out of great spiritual joy all the devotees are chanting 'Hari Hari Bol!'"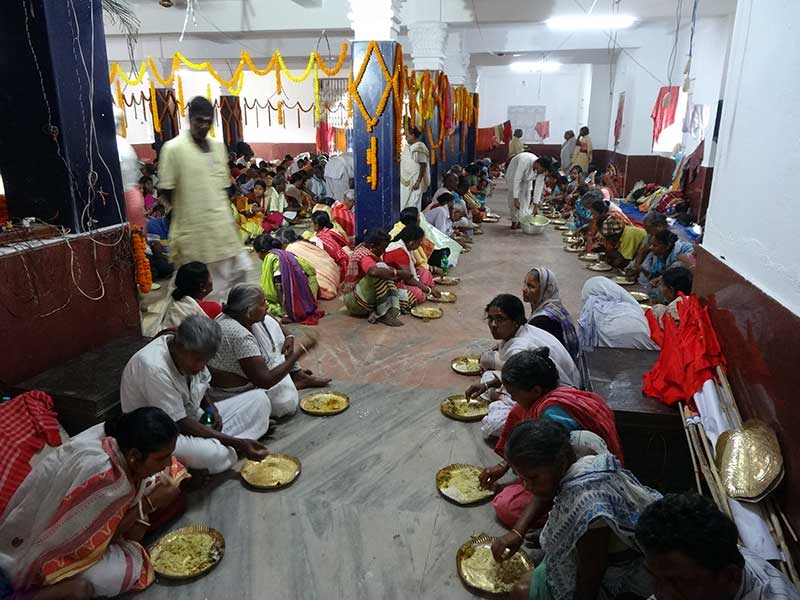 Afternoon prasad seva.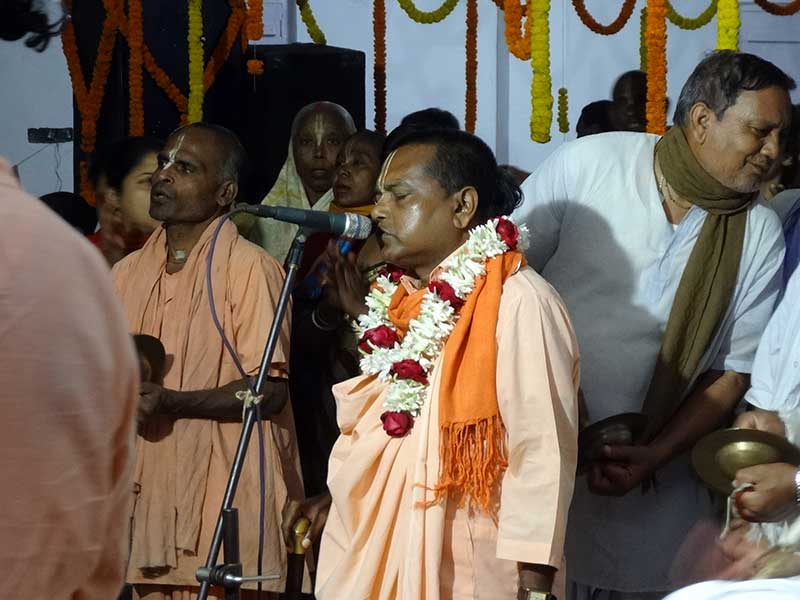 His Divine Grace leading the evening arati of Sri Gaurasundar.