Soon after the morning arati His Divine Grace started giving initiations.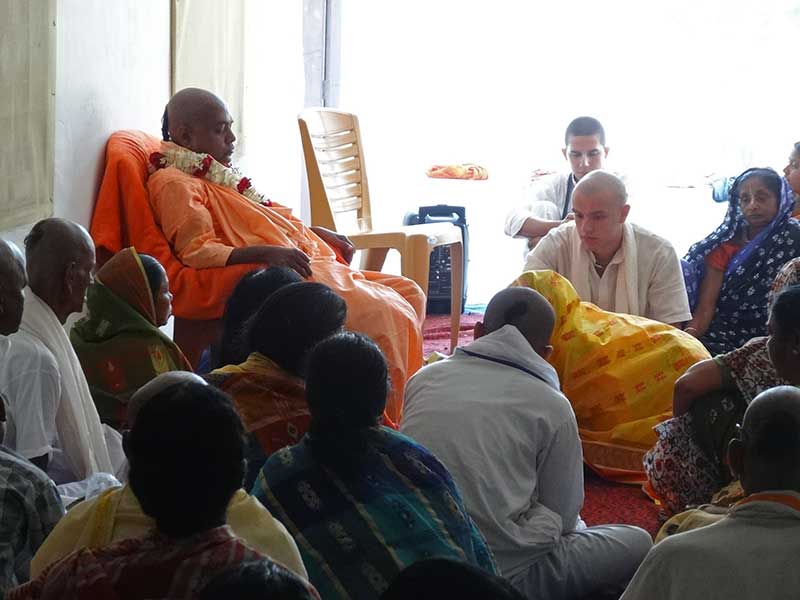 Closer to midday, there was an informal class at which His Divine Grace answered devotees' questions, summarised Sri Nabadwip Dham parikrama and also asked questions about the places visited to encourage the devotees to remember them.

Sripad B.A. Paramarthik Maharaj conducting fire sacrifice for the second initiated devotees.

In the meantime, devotees decorate the nat mandir for the evening programme.

Bhoga arati. (In the picture: after the fire sacrifice, the brahmans collect daksina and present everything to the lotus feet of their Sri Gurudev.)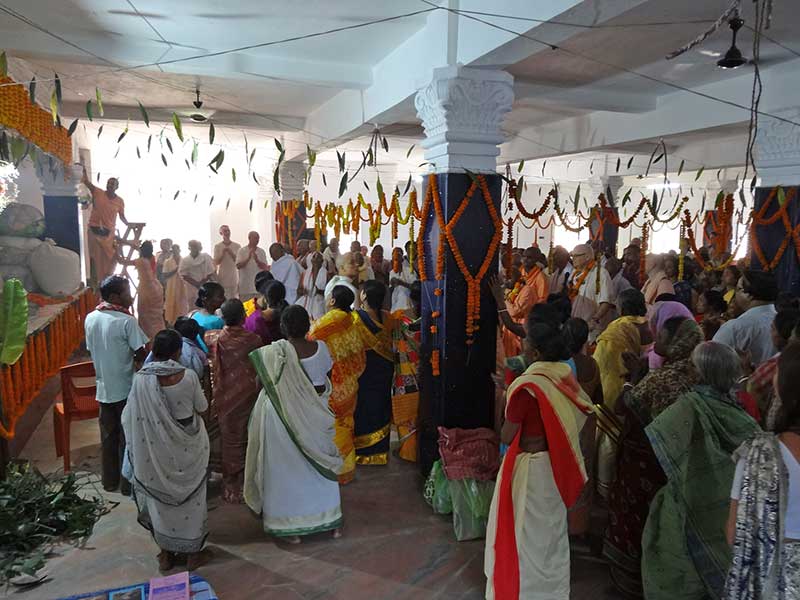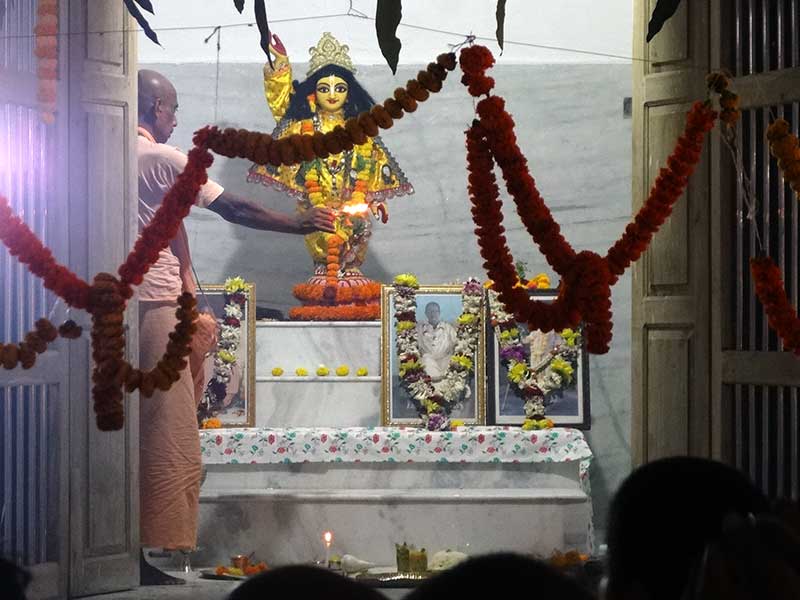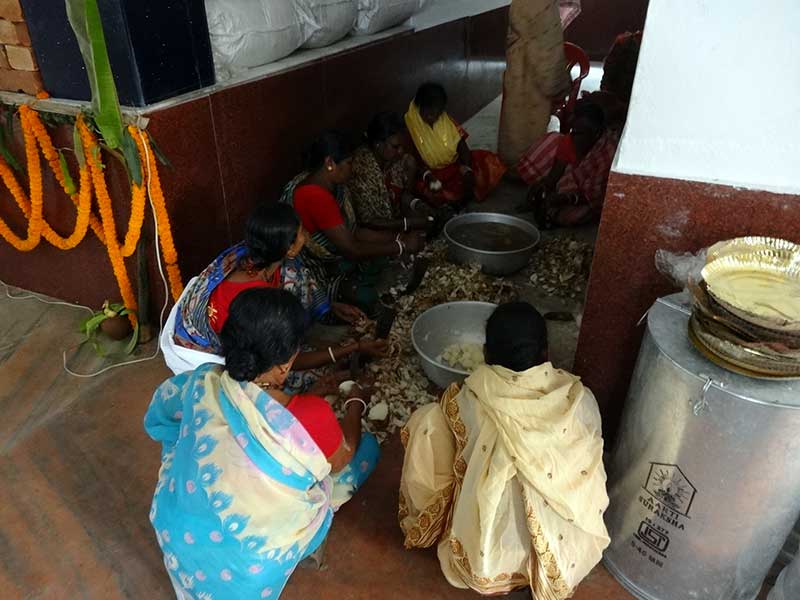 At 5 p.m. the main programme starts with kirtans and speeches delivered by the assembled Acharyas and Vaishnavs.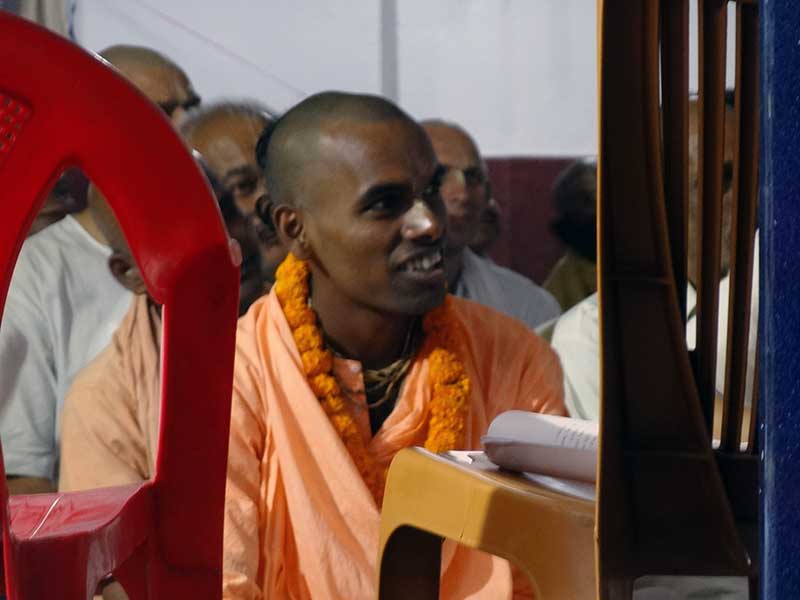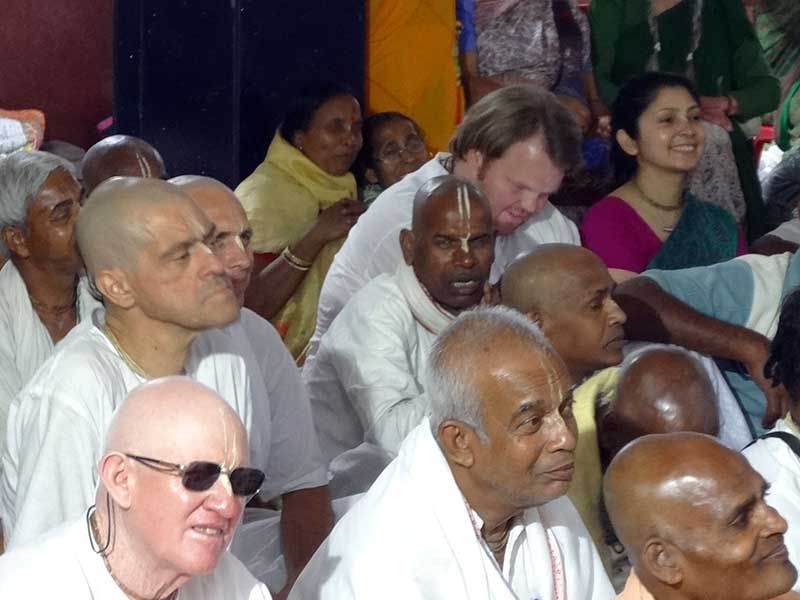 In the centre (next to Ramachandra Prabhu) is the father of Sripad B.T. Niriha Maharaj from his previous ashram—on this Gaura Purnima day he took initiation from Srila Acharya Maharaj.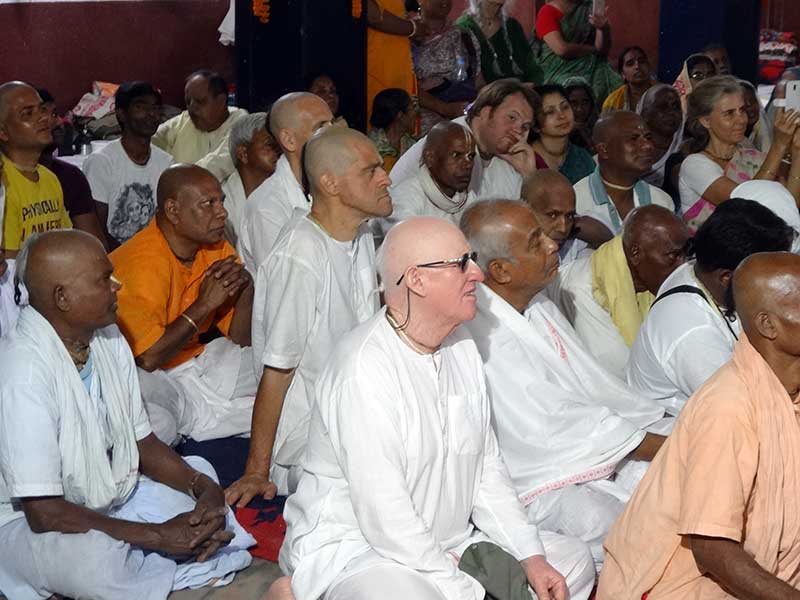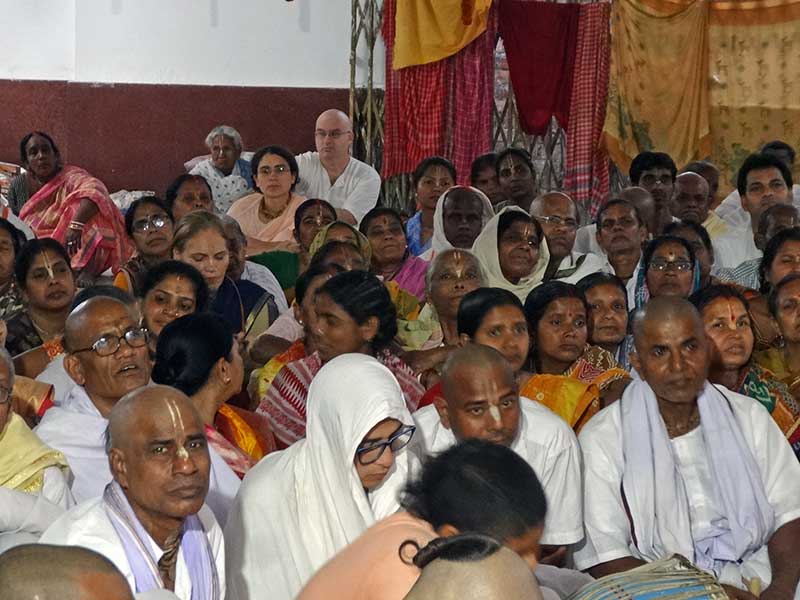 To the right of the temple is the land marked for future Sevak Bhavan, the festival kitchen is set up at the back.

Sri Nrisinghadev Temple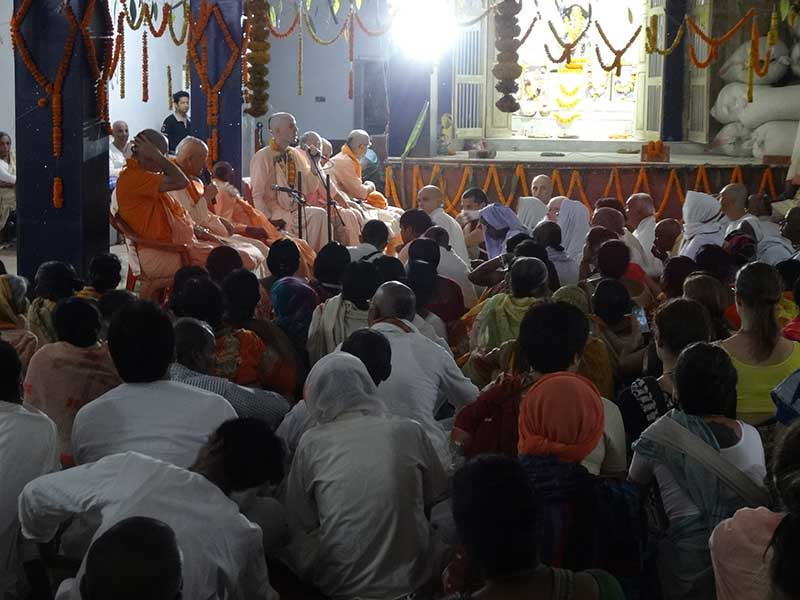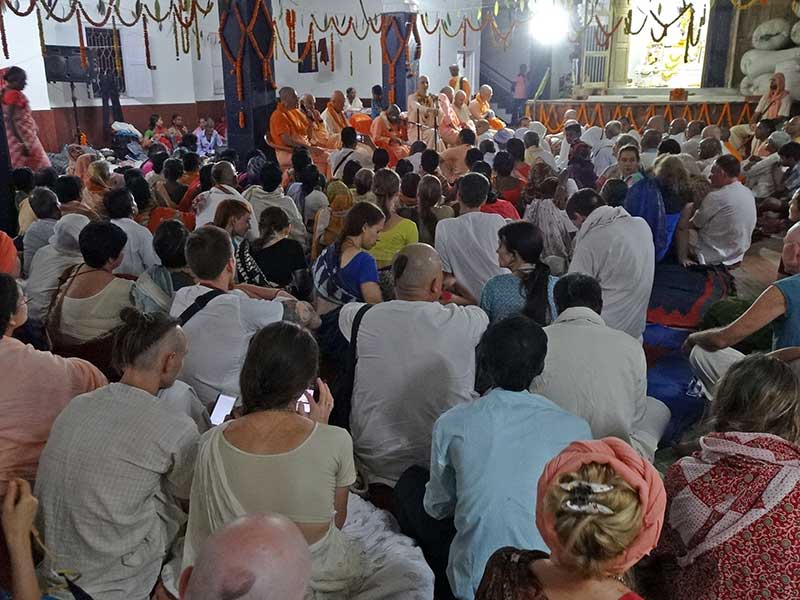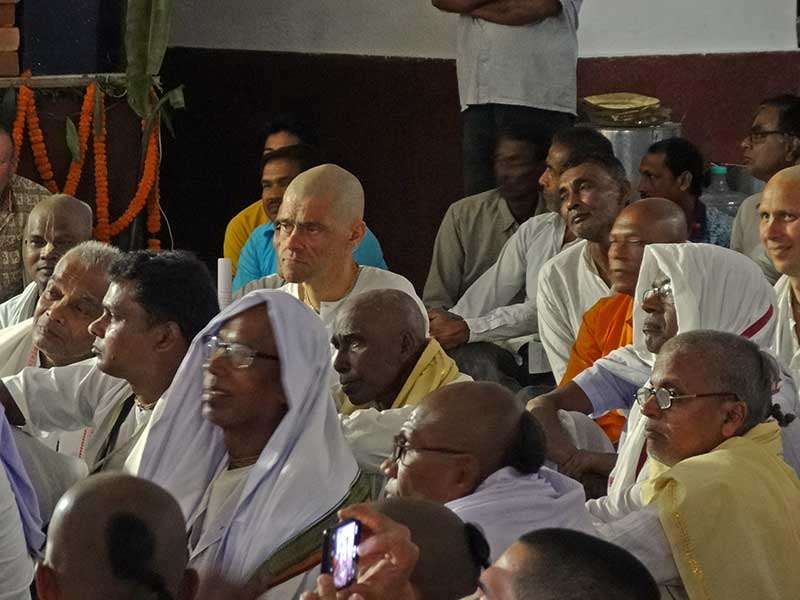 Starting the kirtan from Sri Chaitanya-charitamrita glorifying the appearance of Sri Guarahari.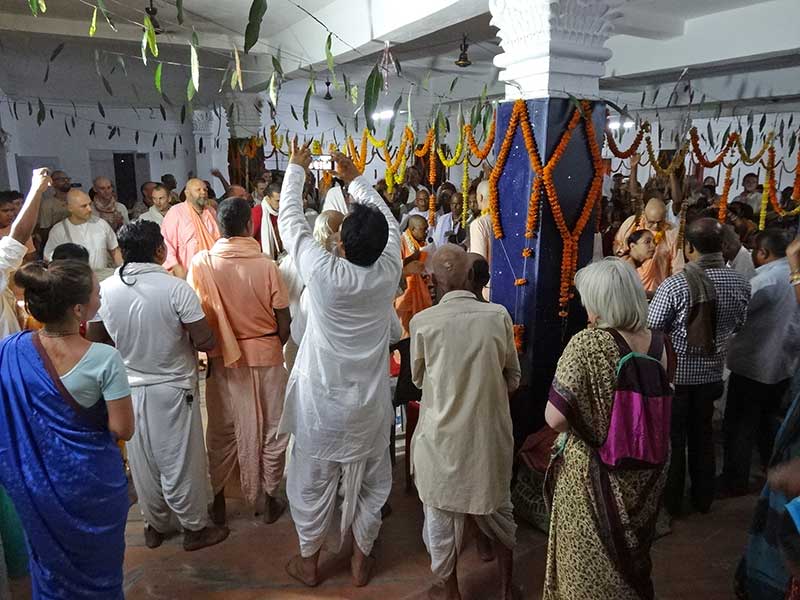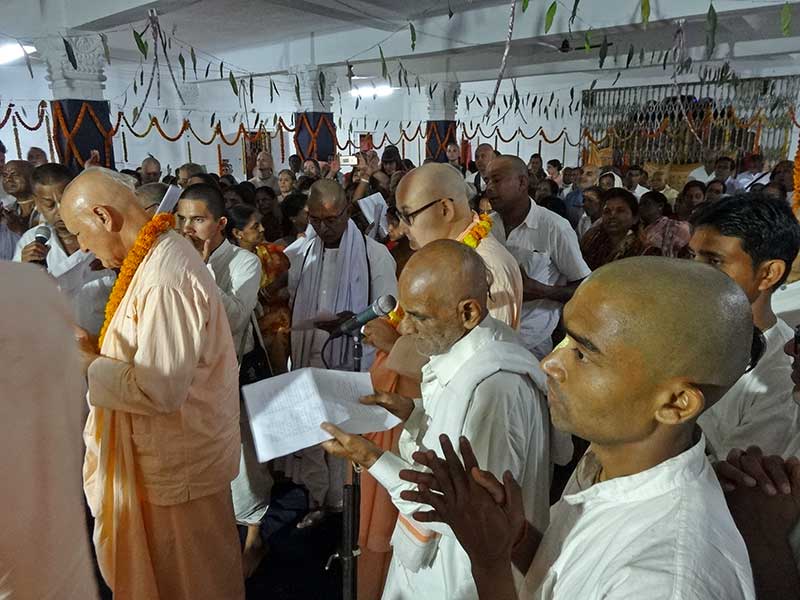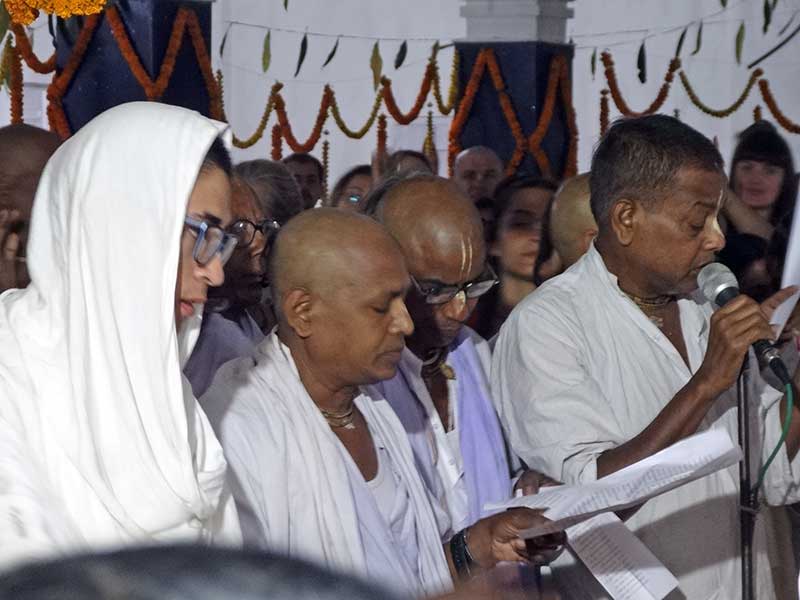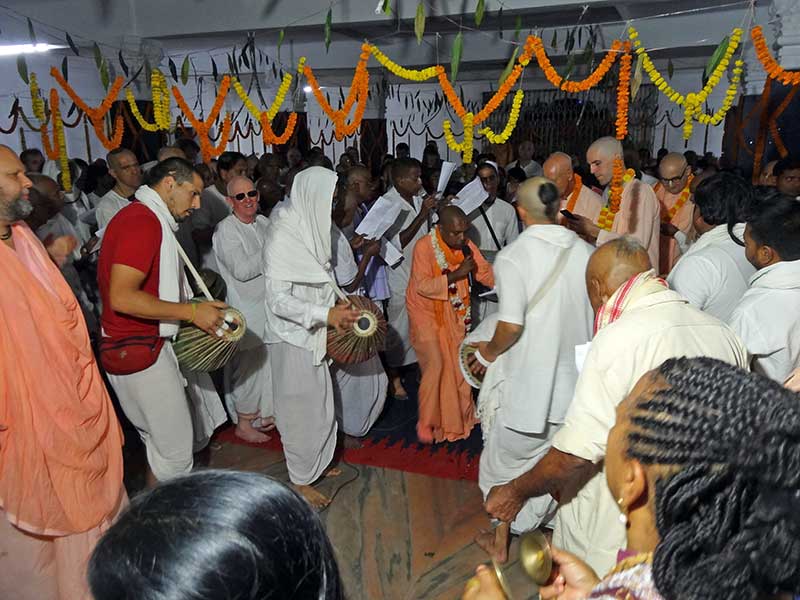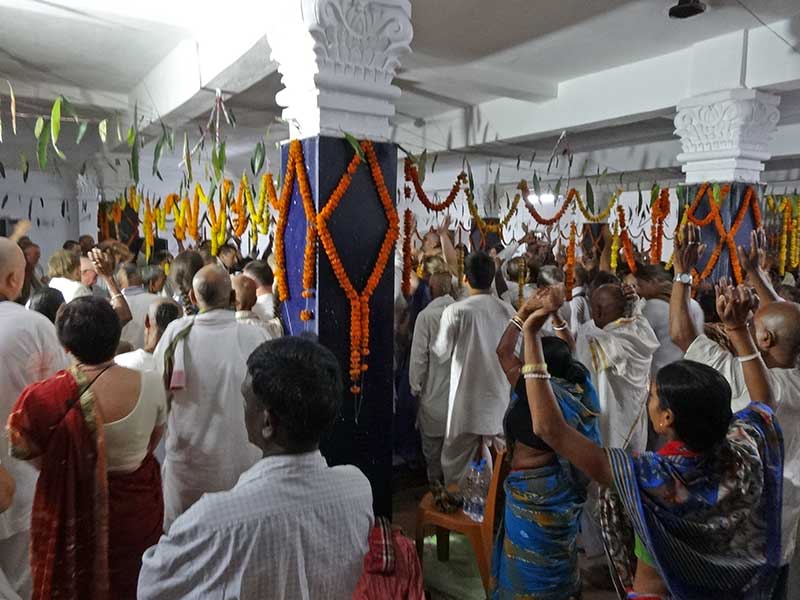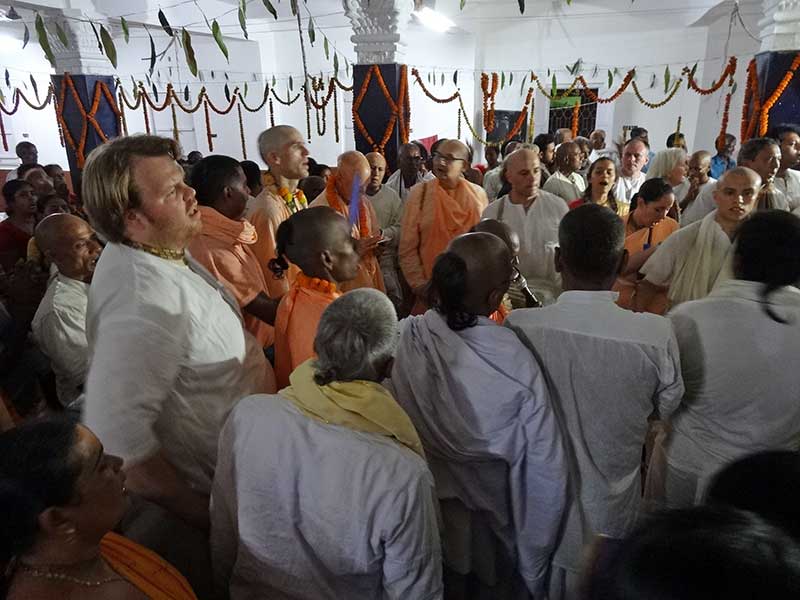 The evening arati of Sri Gaurasundar.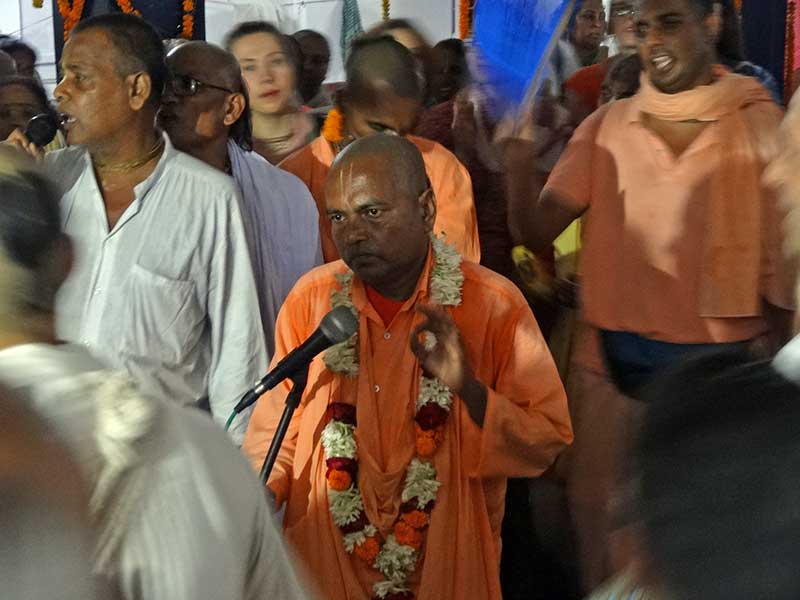 Prasad-seva.
tvayopa-bhuktasrag-gandha, vaso 'lankara-charchchitah
uchchhista-bhojino dasas, tava mayam jayema hi
"Adorned with the articles that have been offered to You, such as garlands, fragrant clothing, and ornaments, we, Your personal servitors who partake of Your holy remnants alone, will certainly be able to conquer Your illusory energy (maya)."
prasada-seva karite haya,
sakala prapancha-jaya
"By honouring the Lord's prasad I conquer all worldly illusions."

Anukalpa prasad: Fruit, potato subji, nuts, sweet potato and sago.