| | |
| --- | --- |
| Our Disciplic Succession: | "The Sun Never Sets on Sri Chaitanya Saraswat Math": |
Sri Jagannath Mishra's Anandotsav
Saturday, 3 March 2018
pujya-sri-guru-varga-vandita-mahabhavanvitayah sada
paurvaparya-parampara-prachalita-prajya-pramurtakrteh
bhakter nirmala-nirjharasya nibhrtam samraksakam sadaram
vande sri-gurudevam anata-sira acharya-varyam nijam
"I bow my head in eternal obeisance to my Gurudev, the best of acharyas, Srila Bhakti Nirmal Acharya Maharaj. He is the ever vigilant, stalwart guardian of the current of pure devotion whose highest form flows from our most worshippable Sri Rupanuga Guru-varga in their exclusive dedication to Mahabhav, Srimati Radharani."
prerakam prachya-paschatya-sisyanam bhakti-vartmani
bhakti-nirmalam-acharya-svaminam pranamamy aham
"I offer my respectful obeisances to Swami Bhakti Nirmal Acharya, who is energetically inspiring all of Eastern and Western disciples on the path of pure devotion."
nadiya udayagiri purna-chandra gaura-hari
krpa kari ha-ila udaya
papa-tamo haila nasa, tri-jagatera ullasa,
jagabhari hari-dhvani haya
"By His causeless mercy the full moon Gaurahari arose in the district of Nadia, which is compared to Udayagiri, where the sun first becomes visible—His rising in the sky destroyed the darkness of sin; all three worlds became joyful and chanted the Holy Name of the Lord."
namo maha-vadanyaya krsna-prema-pradaya te
krsnaya krsna-chaitanya-namne gaura-tvise namah
"Again and again I offer my obeisance unto You, Sri Krishna Chaitanya, the supremely merciful, golden form of Sri Krishna, the giver of Krishna-prema."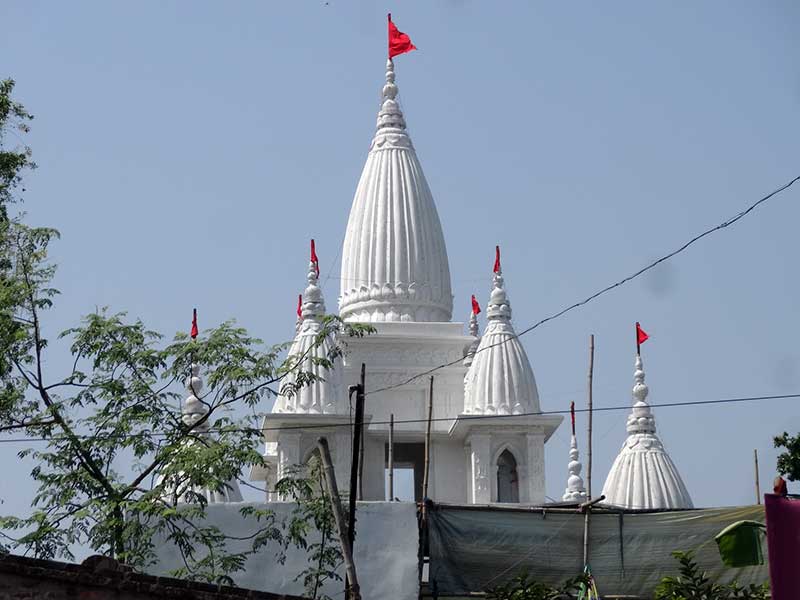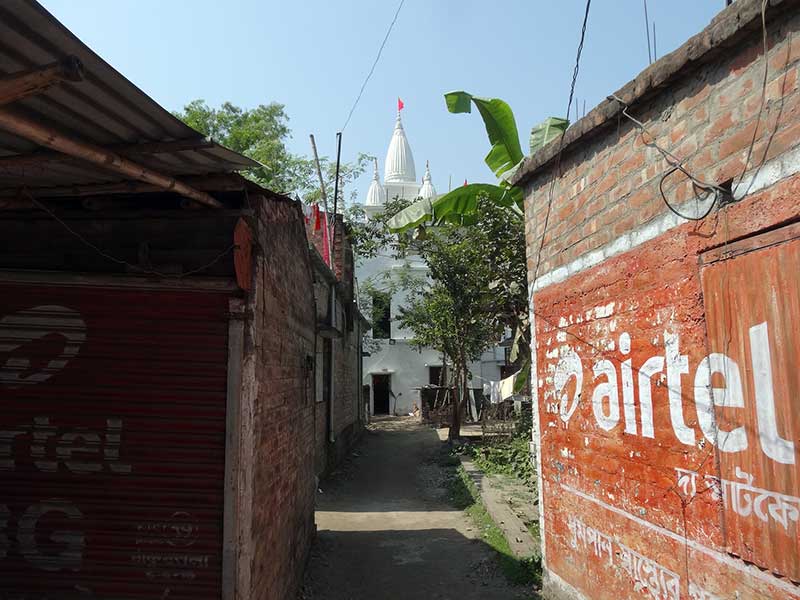 The side entrance into the temple. The main gate is not yet functioning.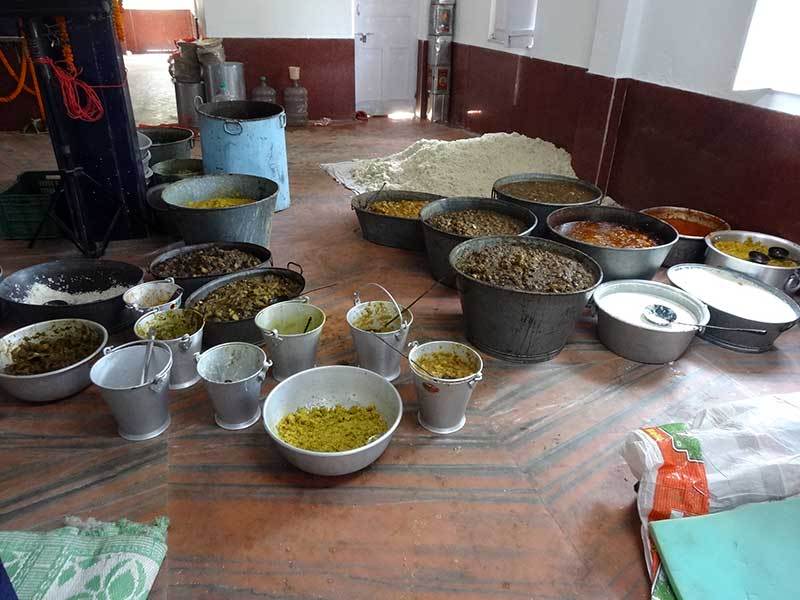 In the morning, devotees break fast with a special offering of sweatmeats and kitchuri, and in the afternoon honour special prasadam in honour of Sri Jagannath Mishra, Sachi Devi and Sriman Mahaprabhu.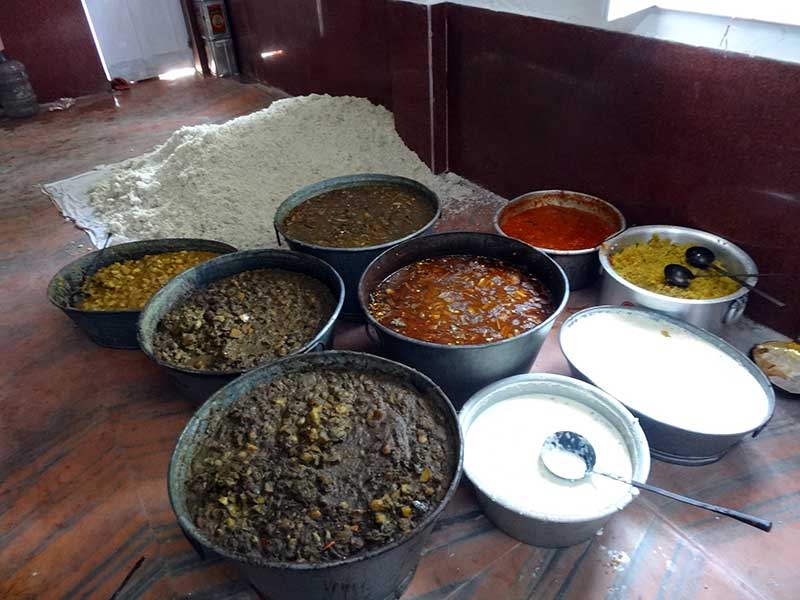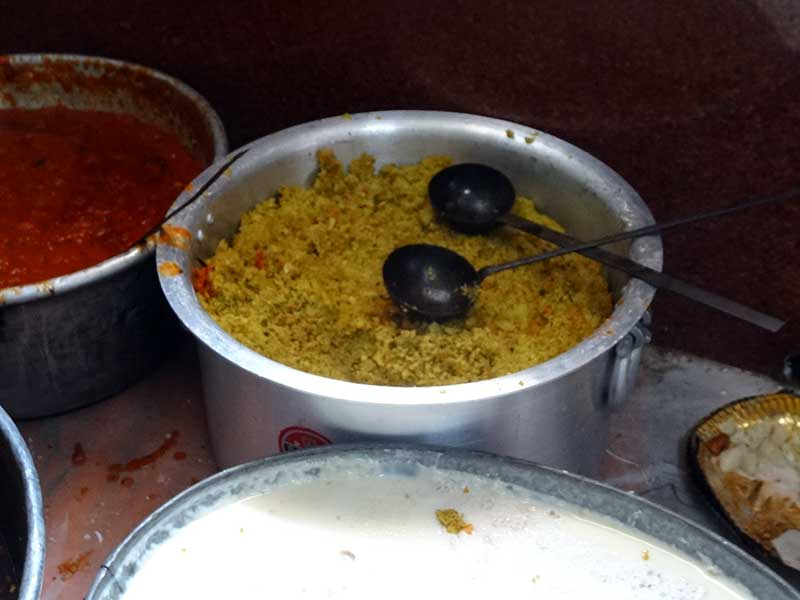 Chutney, sweet rice and pushpanna.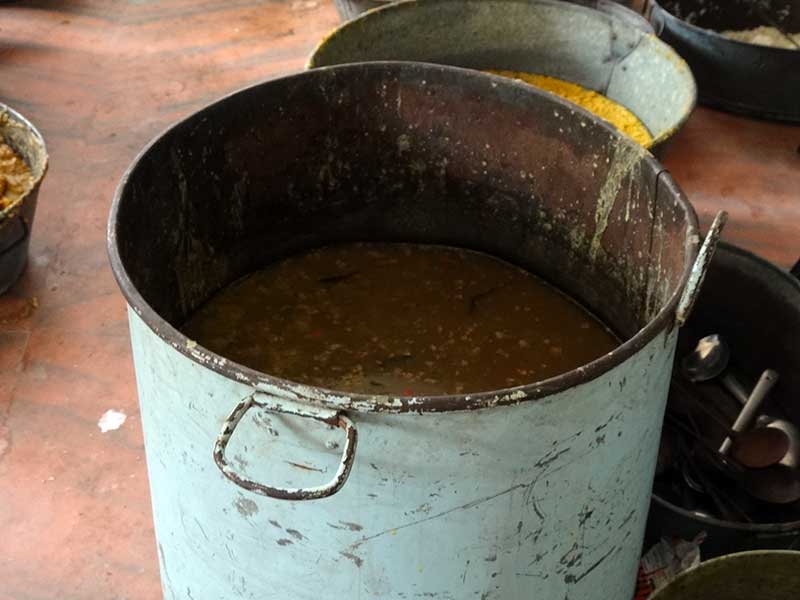 Dal.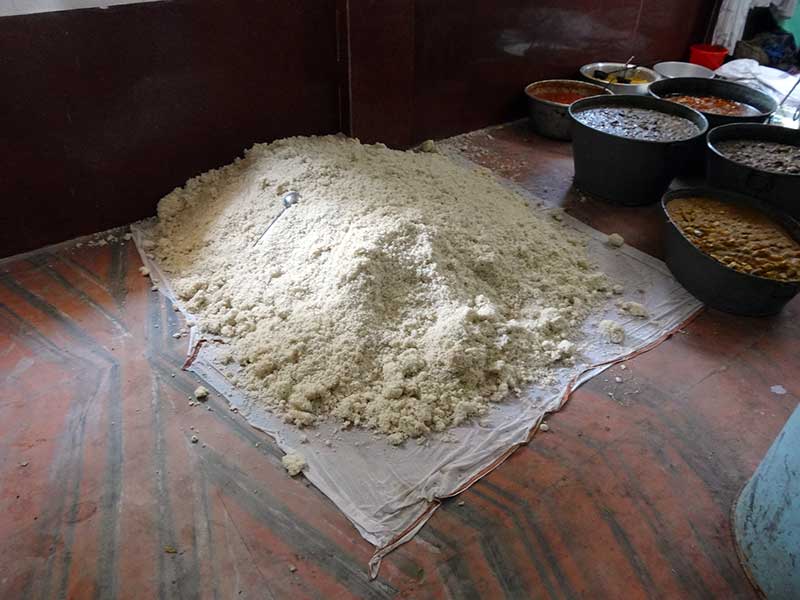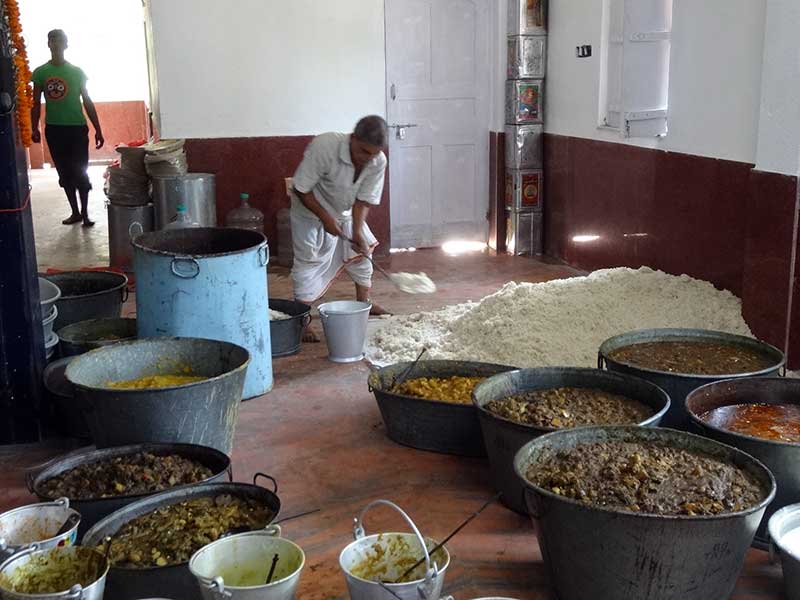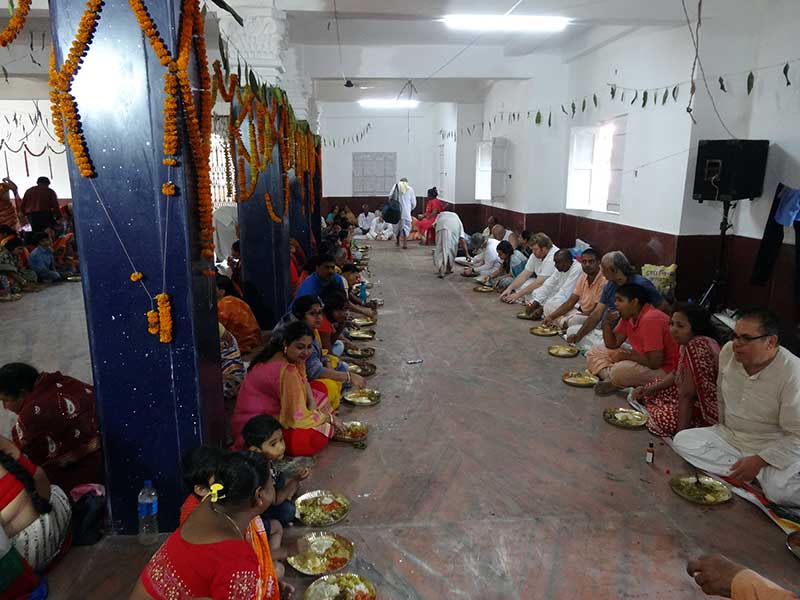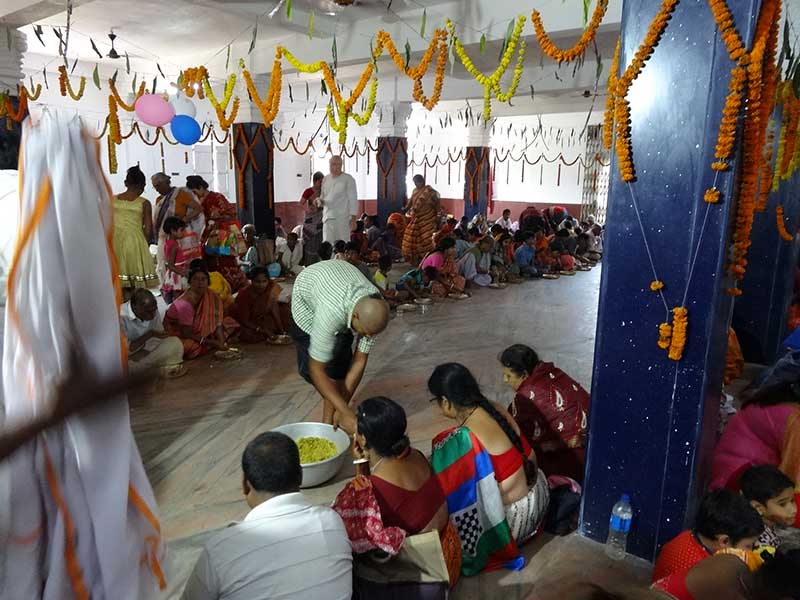 Thus finishes the annual festival at Sri Chaitanya Saraswat Math after which many devotees leave, and those who stay take care of various after-festival services (cleaning, putting paraphernalia away, storing, etc.).
HARE KRISHNA HARE KRISHNA KRISHNA KRISHNA HARE HARE | HARE RAMA HARE RAMA RAMA RAMA HARE HARE