Festival at Sripat hapaniya Dham
Tuesday, 6 March 2018
pujya-sri-guru-varga-vandita-mahabhavanvitayah sada
paurvaparya-parampara-prachalita-prajya-pramurtakrteh
bhakter nirmala-nirjharasya nibhrtam samraksakam sadaram
vande sri-gurudevam anata-sira acharya-varyam nijam
"I bow my head in eternal obeisance to my Gurudev, the best of acharyas, Srila Bhakti Nirmal Acharya Maharaj. He is the ever vigilant, stalwart guardian of the current of pure devotion whose highest form flows from our most worshippable Sri Rupanuga Guru-varga in their exclusive dedication to Mahabhav, Srimati Radharani."
prerakam prachya-paschatya-sisyanam bhakti-vartmani
bhakti-nirmalam-acharya-svaminam pranamamy aham
"I offer my respectful obeisances to Swami Bhakti Nirmal Acharya, who is energetically inspiring all of Eastern and Western disciples on the path of pure devotion."

His Divine Grace leaves a donation at Sri Nrisinghadev's Temple before leaving for Hapaniya Dham.

Starting kirtan at a small temple of Lord Siva besides the main temple.

The linga of Lord Siva that Srila B.R. Sridhar Dev-Goswami Maharaj worshipped in his childhood and the place from where he would start sankirtan with his friends.

Circumambulating Their Lordships Sri Sri Guru Gauranga Radha Gopinathjiu, the parikrama continues around the temple and its adjacent lands.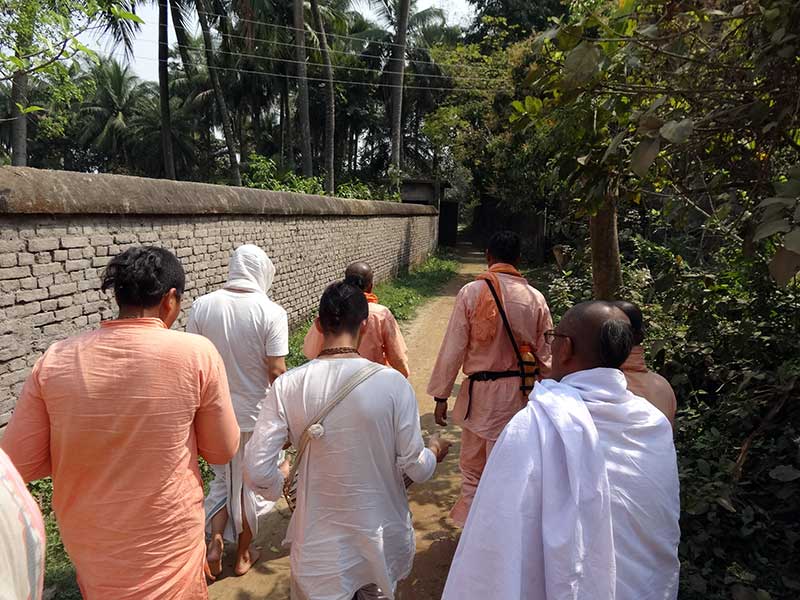 Santi Sarovar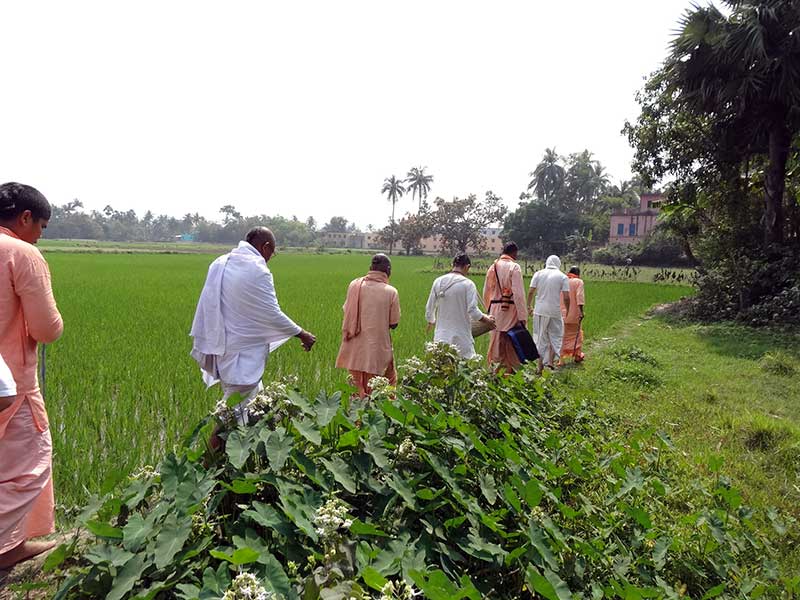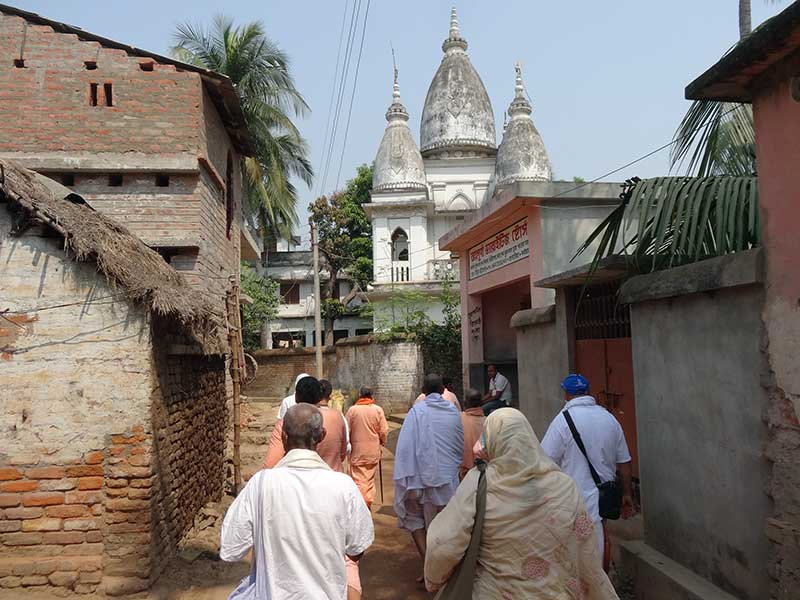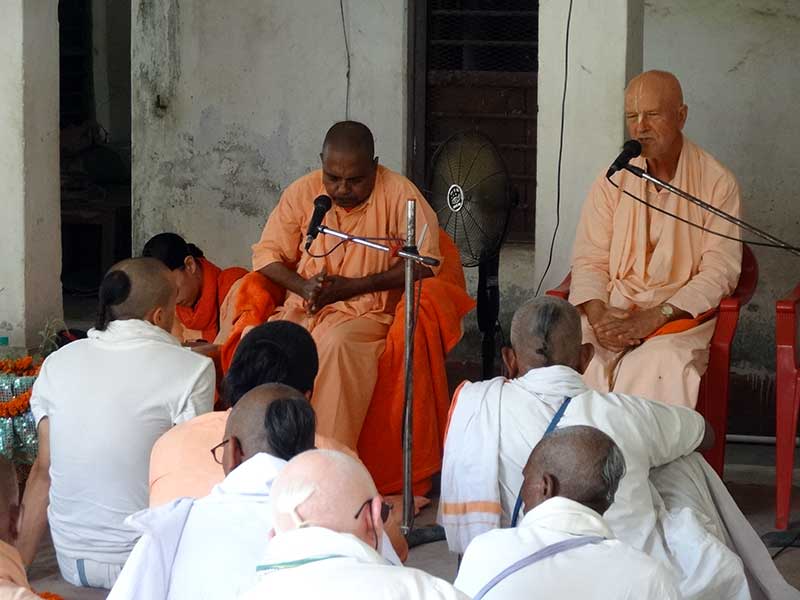 Srila B.N. Acharya Maharaj and Srila B.K. Ashram Maharaj speak about the glories of Sripat Hapaniya Dham and His Divine Grace Srila Bhakti Raksak Sridhar Dev-Goswami Maharaj.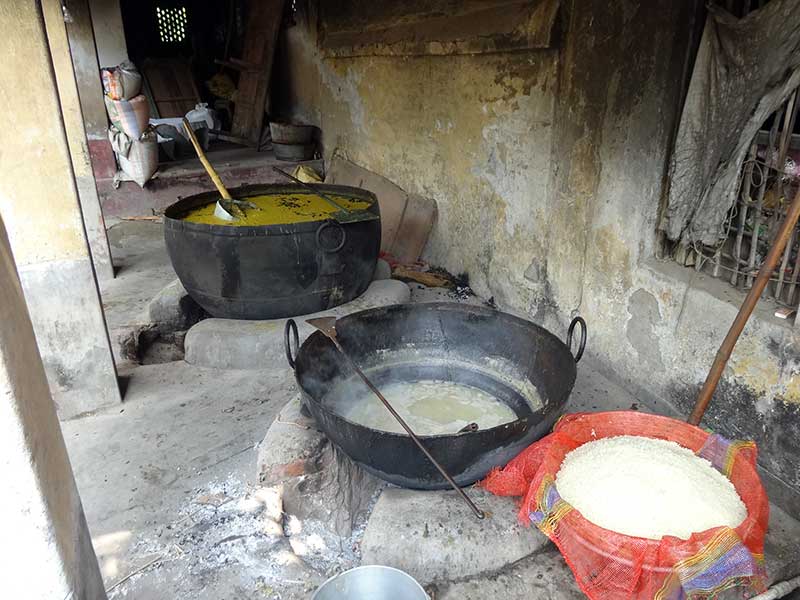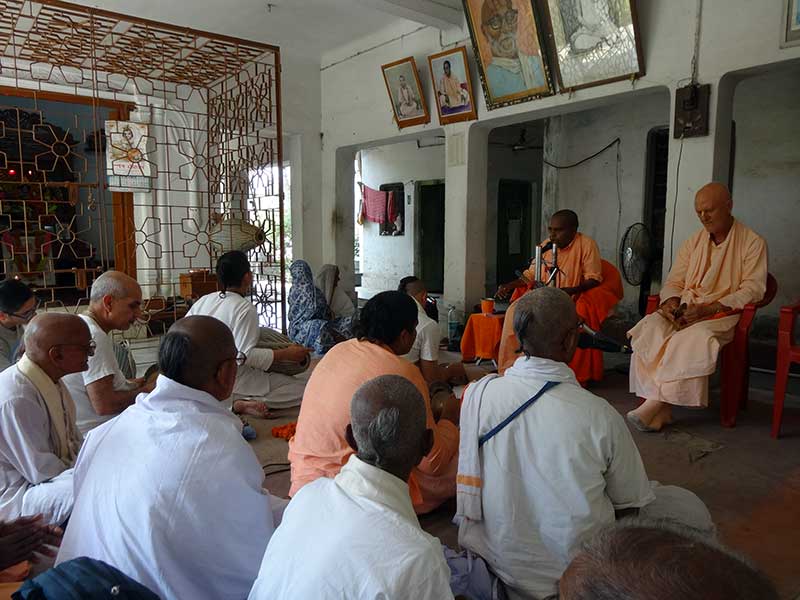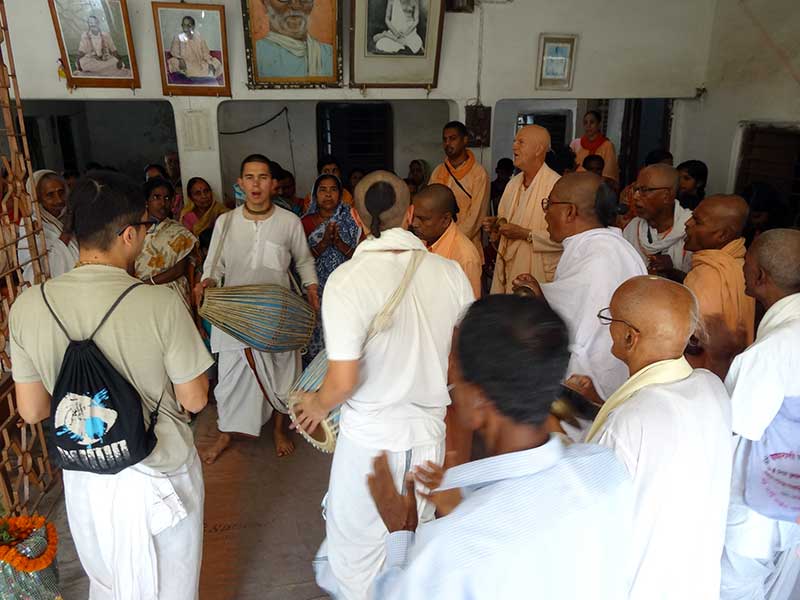 Bhoga arati.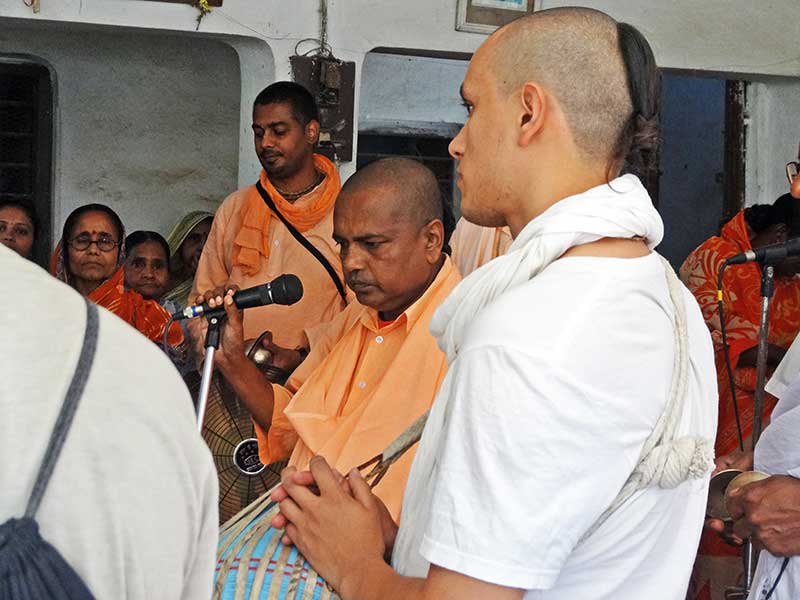 Their Lordships Sri Sri Guru Gauranga Radha Gopinathjiu.

Sripad Sroti Maharaj managing the prasad distribution.