Vaishnav Seva in Sri Puri Dham
In honour of Sripad B.B. Puri Maharaj
Tuesday, 17 April 2018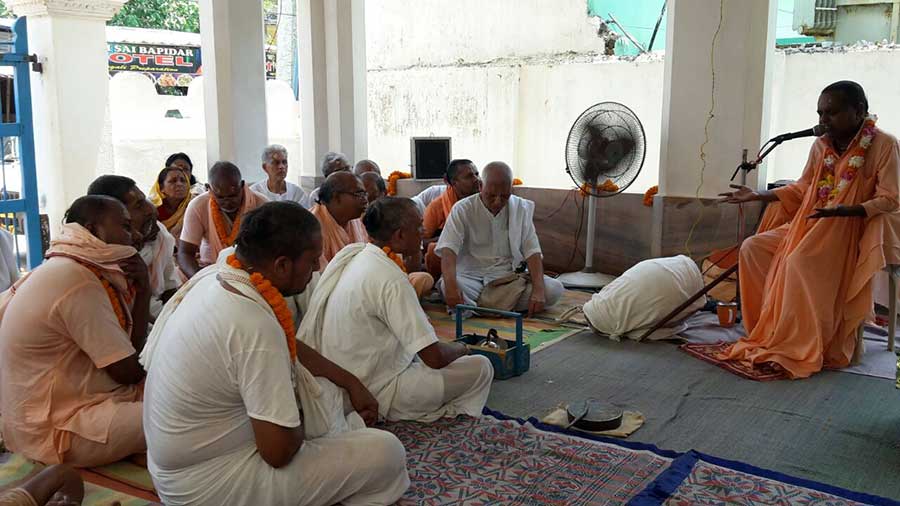 vaisnavera guna-gana karile jivera trana
suniyachhi sadhu-guru-mukhe
"Singing the glories of the Vaishnavs rescues and protects the jiva soul. I heard this from the mouth of sadhus and my Guru."
"If we give some honour, give some glorification to the Vaishnavs, it is actually for our benefit. It is for our own benefit that we do some ceremonies, some festivals, glorifying the Vaishnavs. It is necessary for our spiritual life, and it is one of the bhaktyanga, one of the practising processes. That is why we make Vaishnavs' disappearance and appearance festivals."
(Srila B.N. Acharya Maharaj)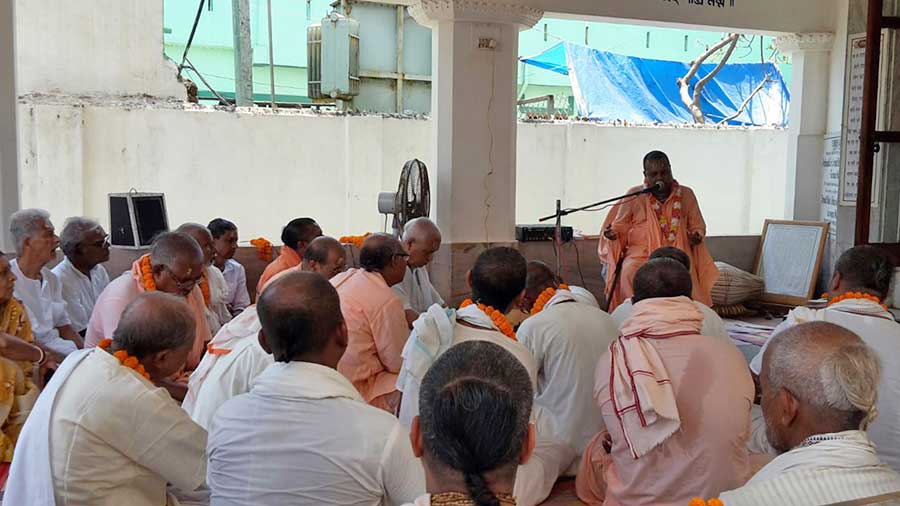 Their Lordships Sri Sri Nitai Chaitanyadev.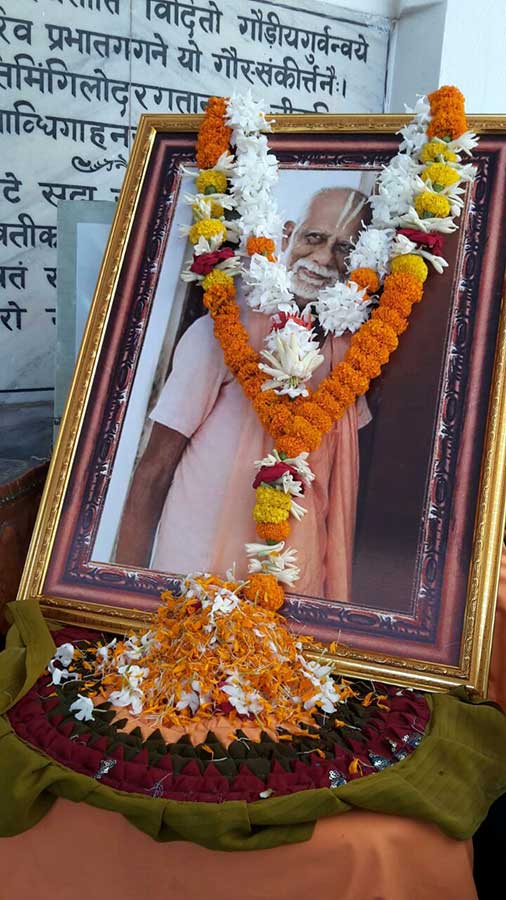 Sripad Bhakti Bhusan Puri Maharaj in whose memory the Vaishnava seva is being held.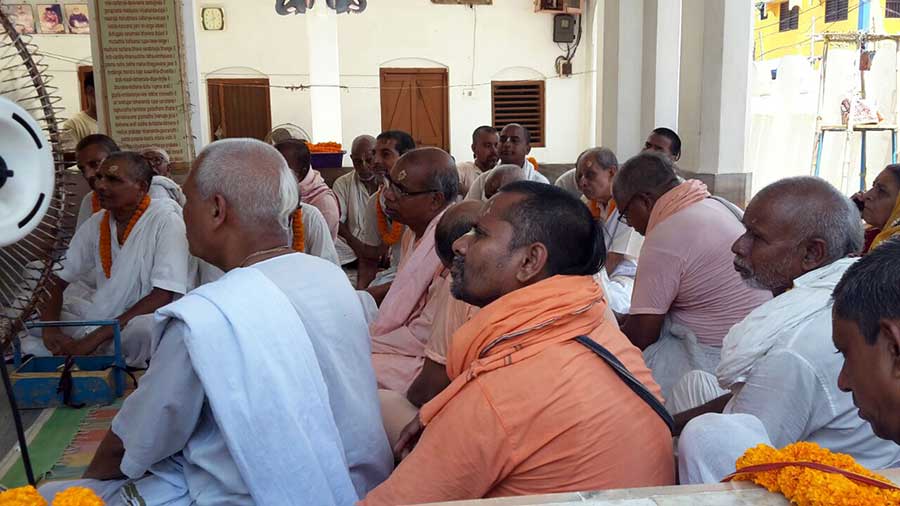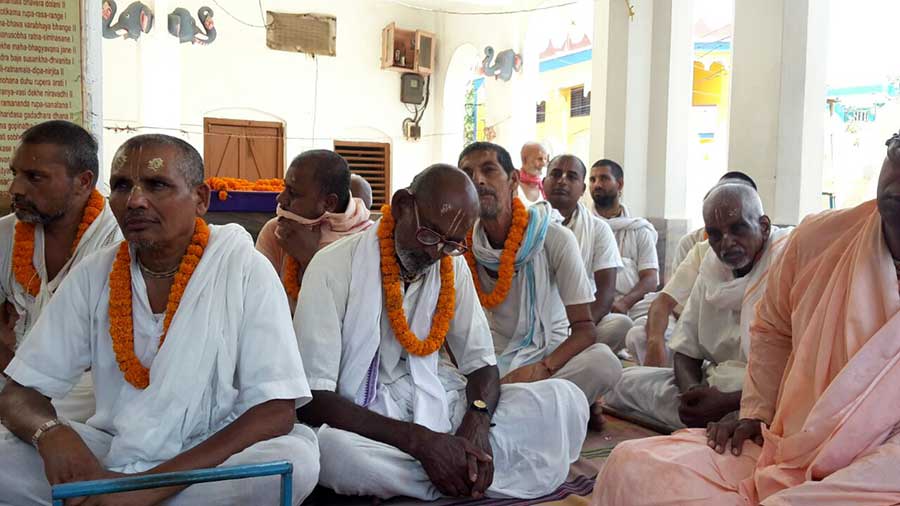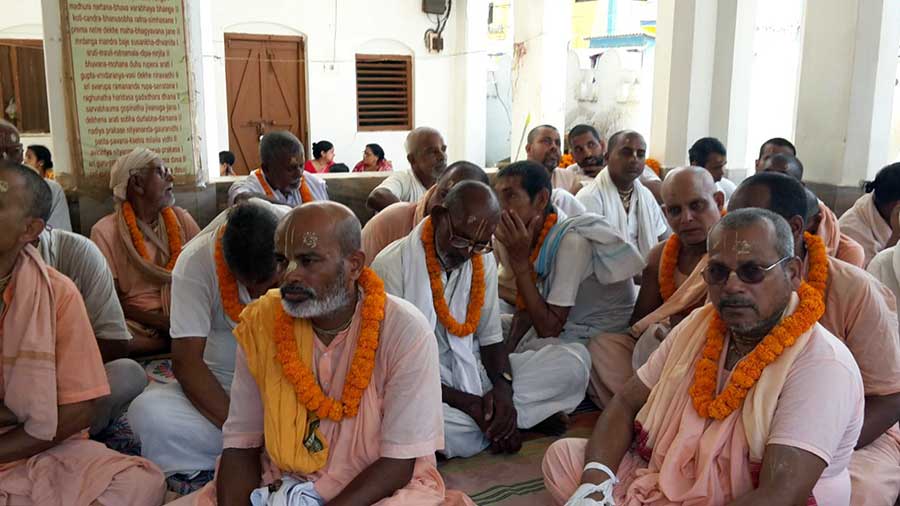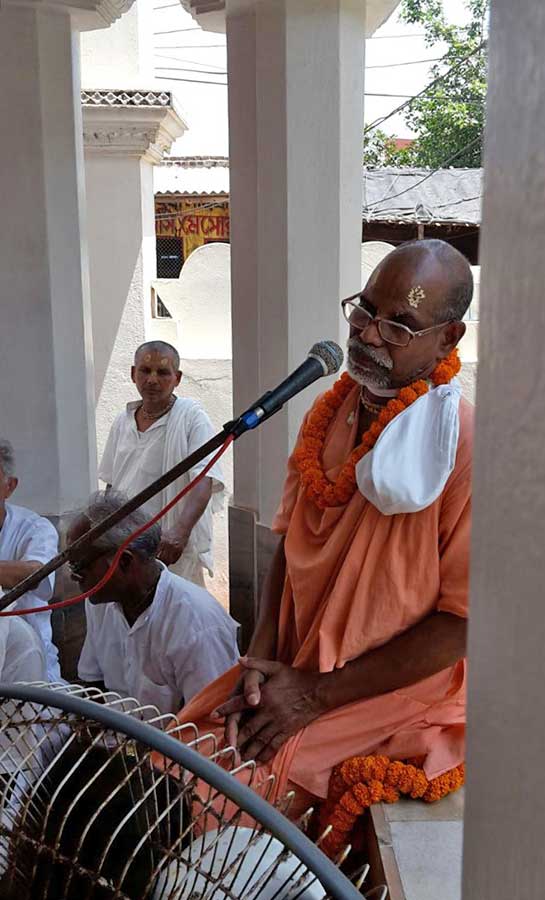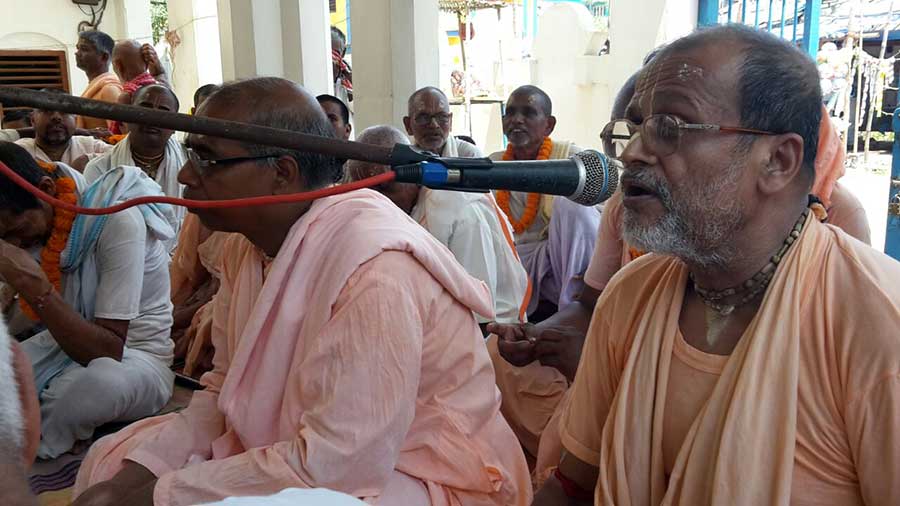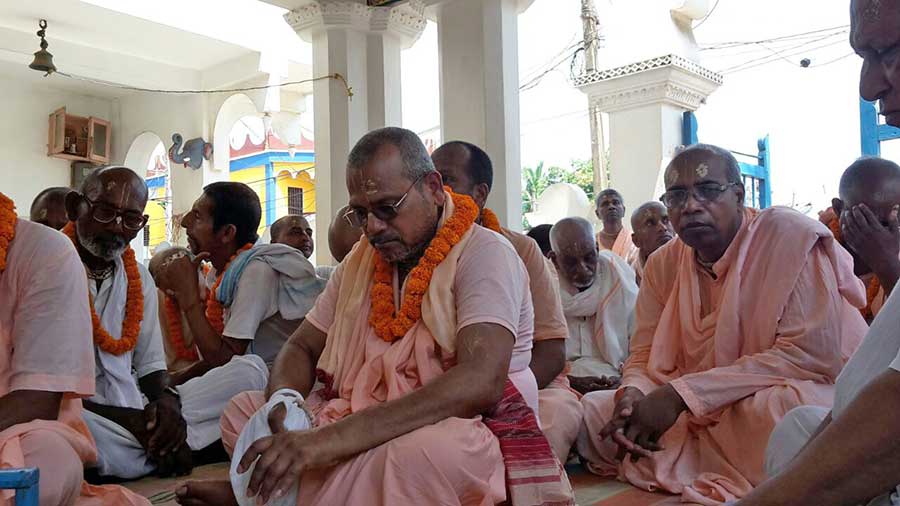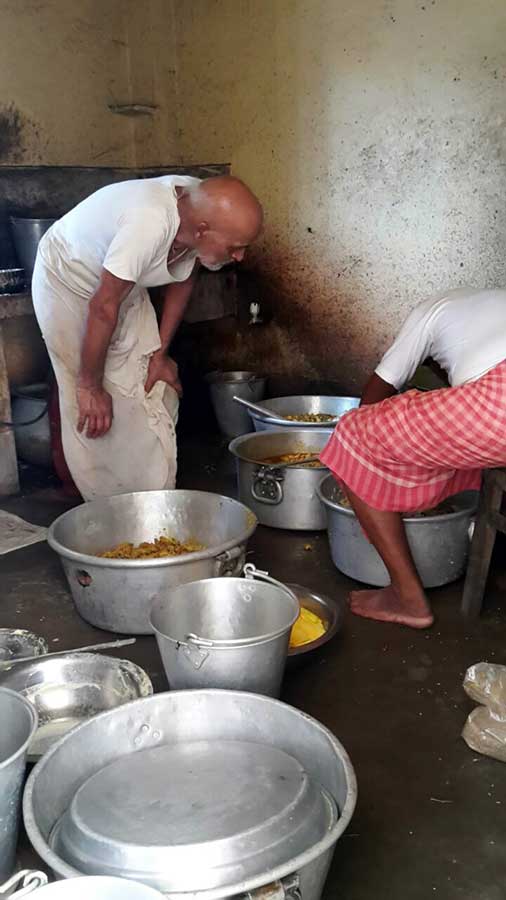 In the meantime, devotees are busy with cooking the bhog...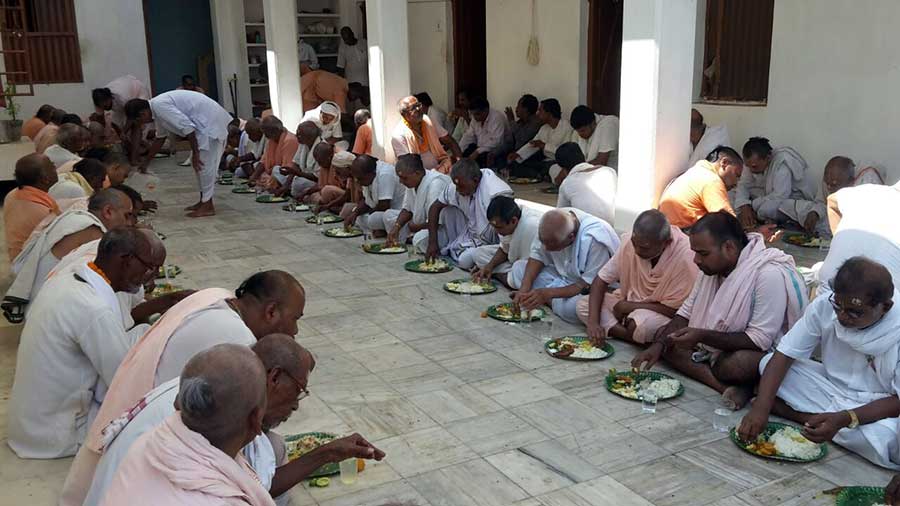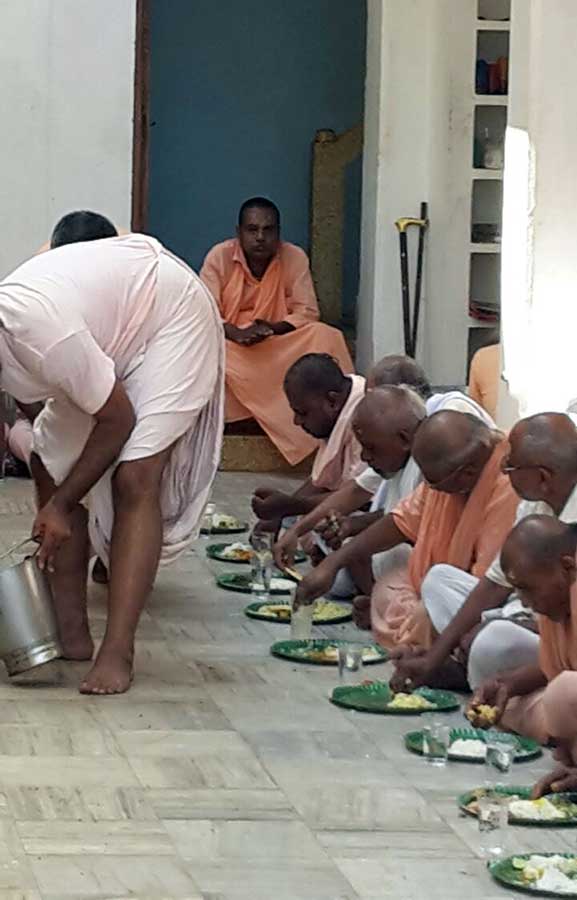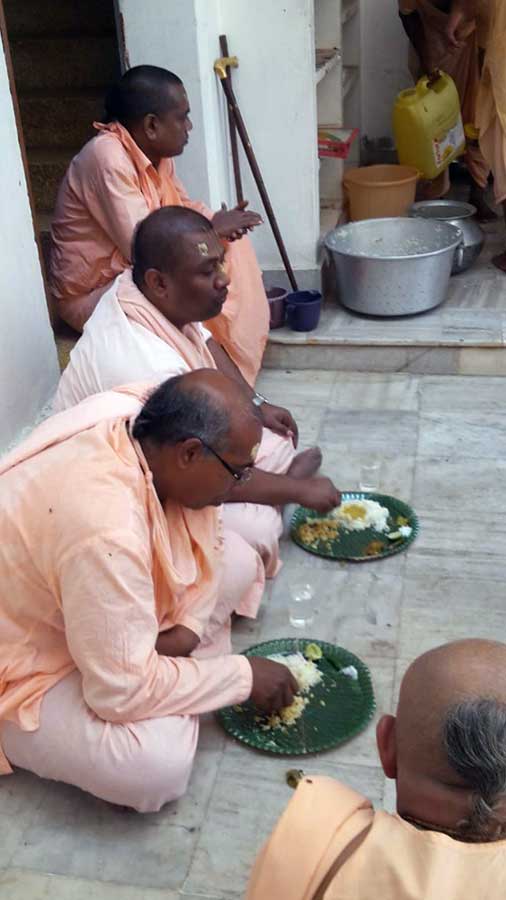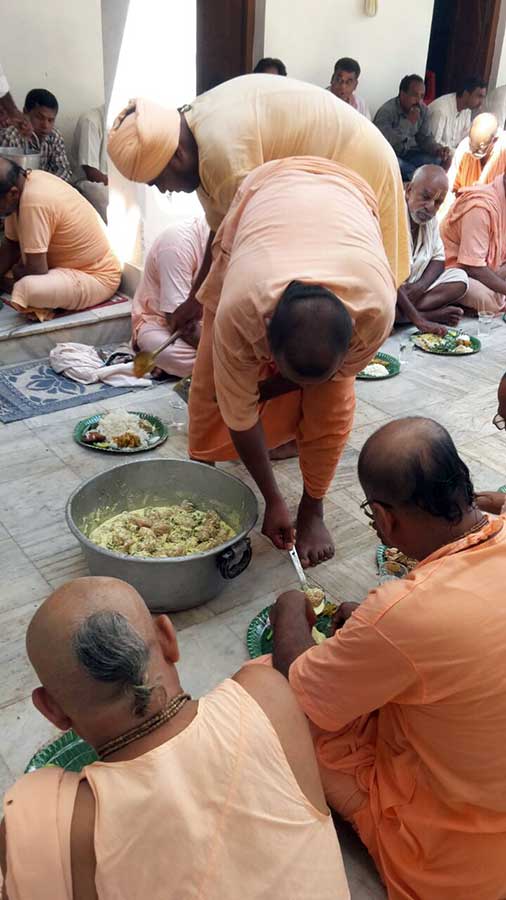 His Divine Grace sits humbly at the back watching the devotees distributing prasadam
and making sure that everyone is satisfied and served perfectly.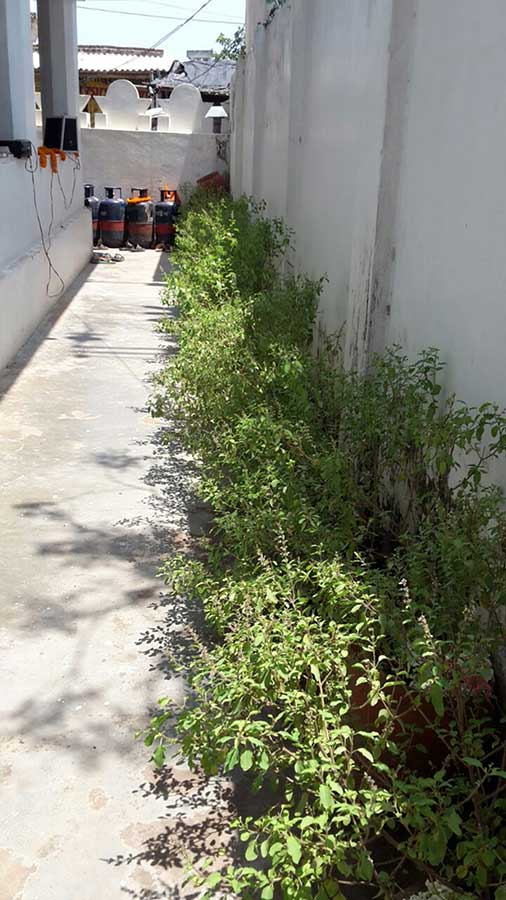 Srimati Tulasi Devi's garden flourishing happily at the side of the temple.
CONSTRUCTION PROGRESS

The added floor atop Sevak Bhavan is near its completion and the works are well under way.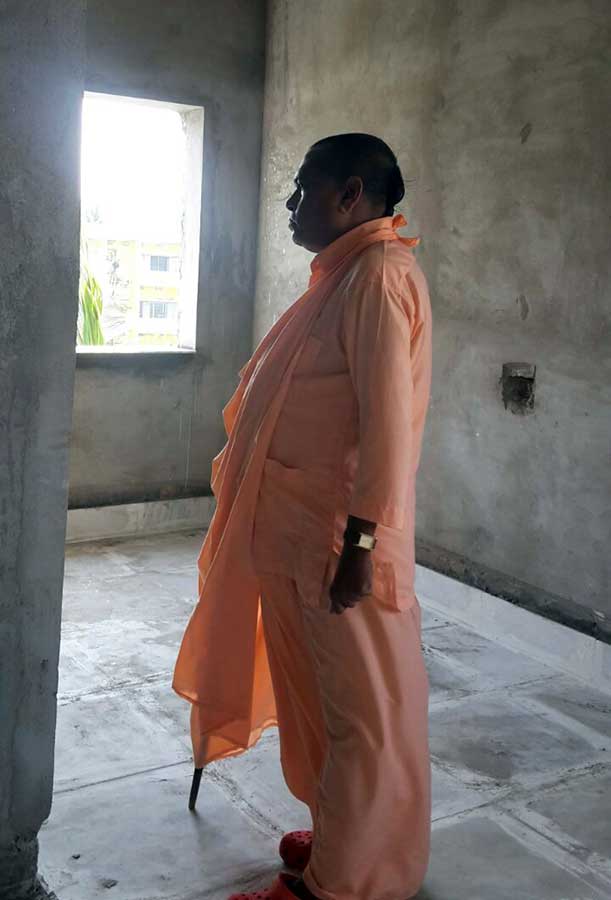 The marbling and tiling works are completed in some of the rooms.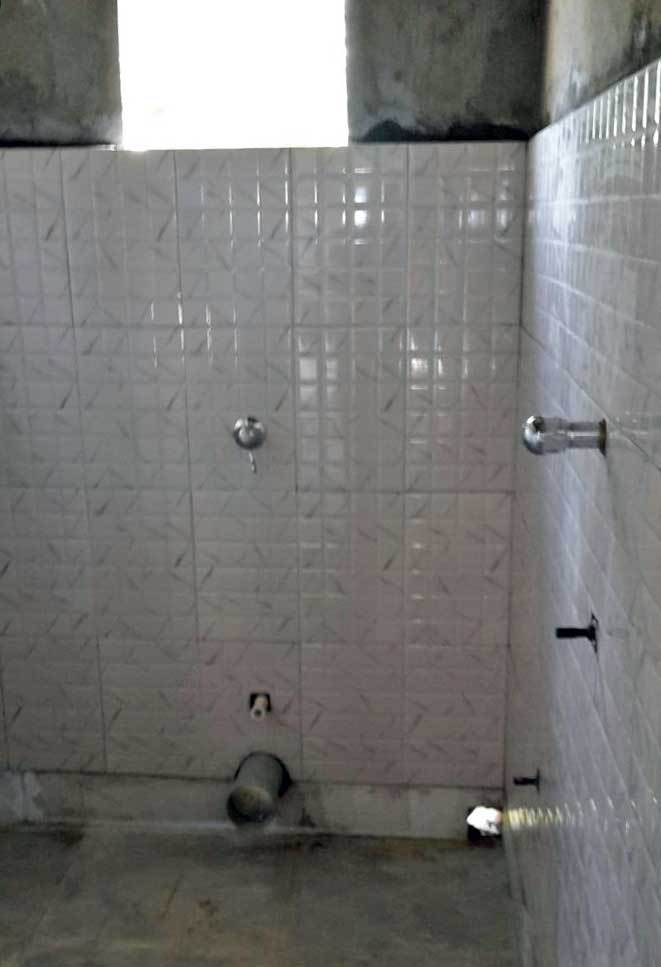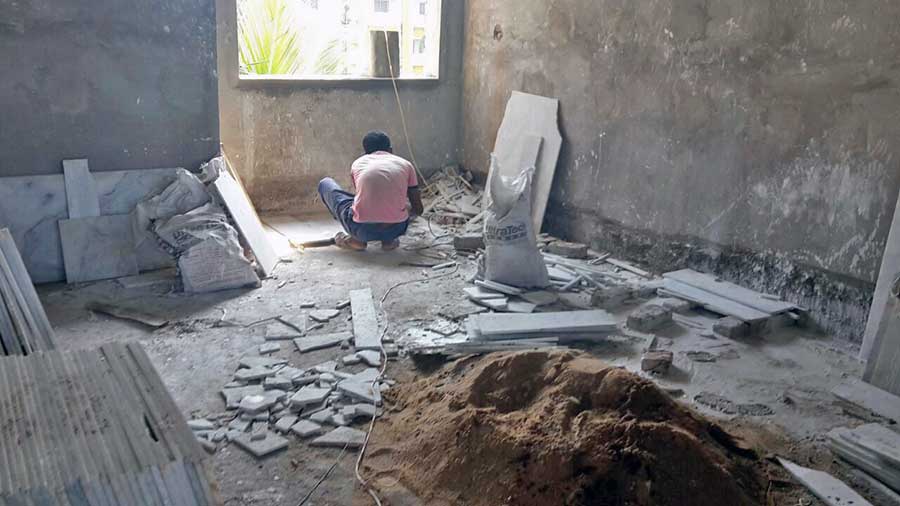 The marbling works in process.