| | |
| --- | --- |
| Our Disciplic Succession: | "The Sun Never Sets on Sri Chaitanya Saraswat Math": |
Vaishnav Seva at Sri Nrisingha Palli Temple
Monday, 30 April 2018
pujya-sri-guru-varga-vandita-mahabhavanvitayah sada
paurvaparya-parampara-prachalita-prajya-pramurtakrteh
bhakter nirmala-nirjharasya nibhrtam samraksakam sadaram
vande sri-gurudevam anata-sira acharya-varyam nijam
"I bow my head in eternal obeisance to my Gurudev, the best of acharyas, Srila Bhakti Nirmal Acharya Maharaj. He is the ever vigilant, stalwart guardian of the current of pure devotion whose highest form flows from our most worshippable Sri Rupanuga Guru-varga in their exclusive dedication to Mahabhav, Srimati Radharani."
prerakam prachya-paschatya-sisyanam bhakti-vartmani
bhakti-nirmalam-acharya-svaminam pranamamy aham
"I offer my respectful obeisances to Swami Bhakti Nirmal Acharya, who is energetically inspiring all of Eastern and Western disciples on the path of pure devotion."
---
ito nrsimha parato nrsimho
yato yato yami tato nrsimhah
bahir nrsimho hrdaye nrsimho
nrsimham adim saranam prapadye
"Nrsimha is here, Nrsimha is there—Nrsimha is wherever I go. Nrsimha is outside, Nrsimha is within my heart. I am surrendered unto that primeval Lord Nrsimha."
tava kara-kamala-vare nakham adbhuta-srngam
dalita-hiranyakasipu-tanu-bhrngam
kesava dhrta-narahari-rupa jaya jagadisa hare
O Hari! O Kesava! O Lord of the universe! You have assumed a half-man, half-lion form! All glory to You! You ripped apart the bee-like body of Hiranyakasipu with the amazingly sharp nails of Your beautiful lotus hands.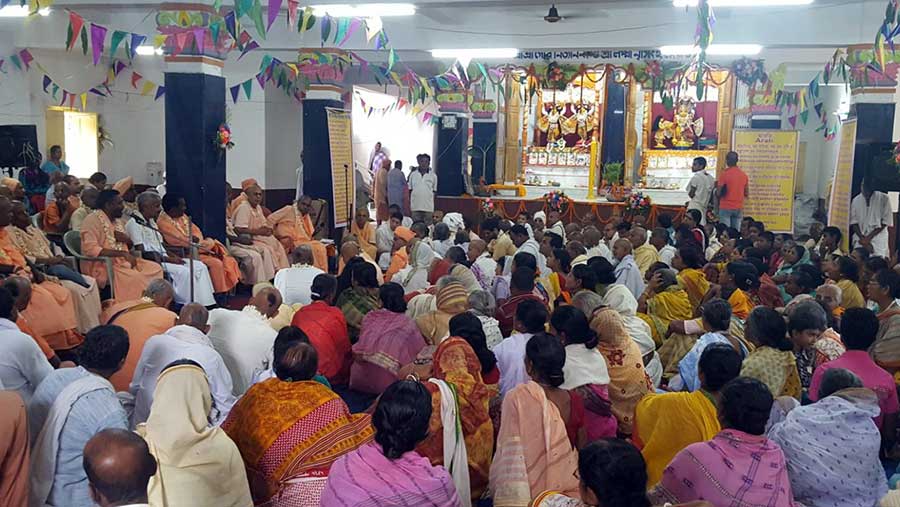 Previously, on an occasion of a Vaishnav seva day, His Divine Grace Srila Bhakti Nirmal Acharya Maharaj said, "We have gathered here on this occasion and have got to have your darshan, otherwise we do not always get this opportunity. It is a great fortune to have a darshan of a Vaishnav, so on the occasion of this Vaishnav-seva we were fortunate to have heard Hari-katha from your mouth."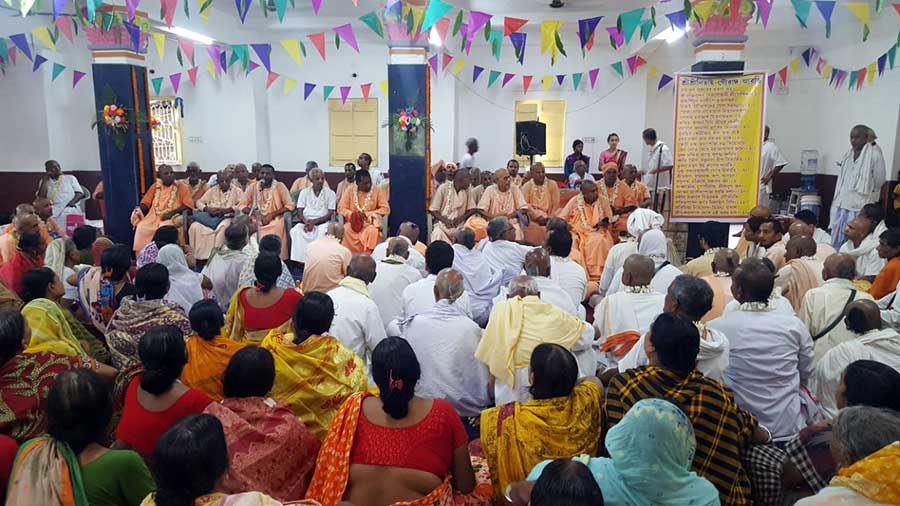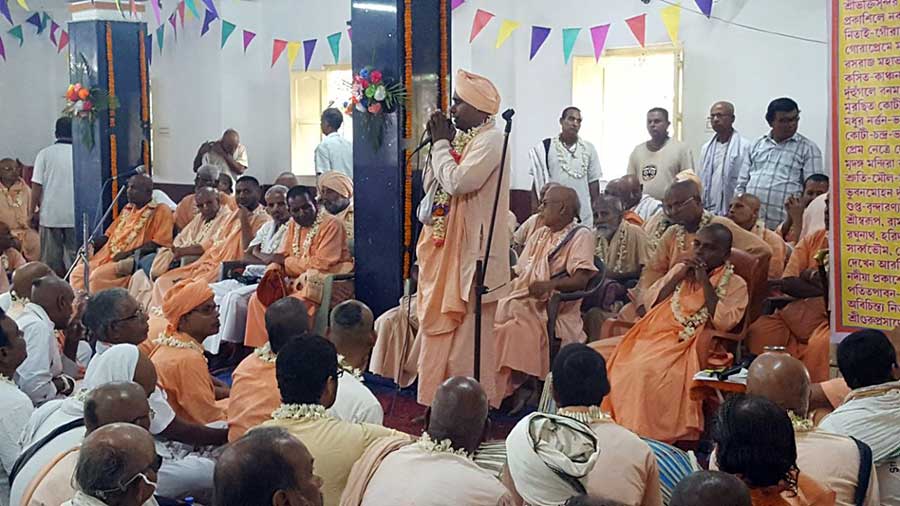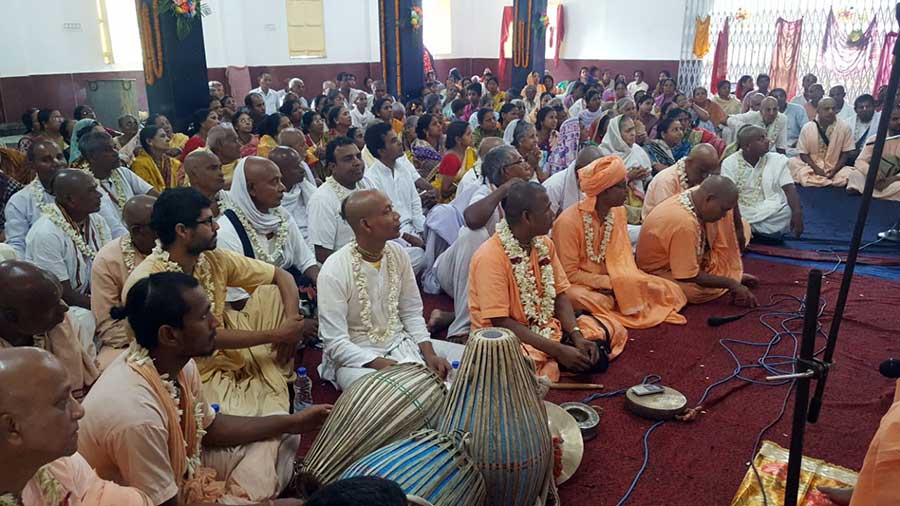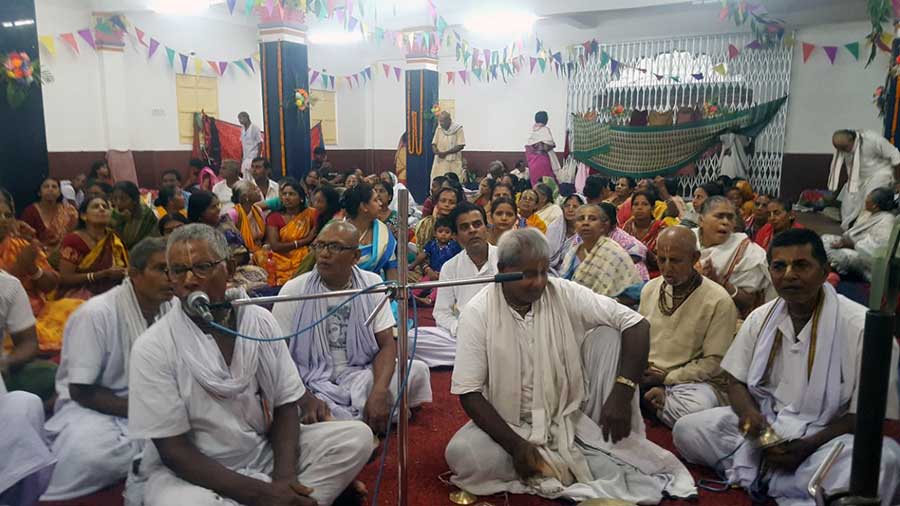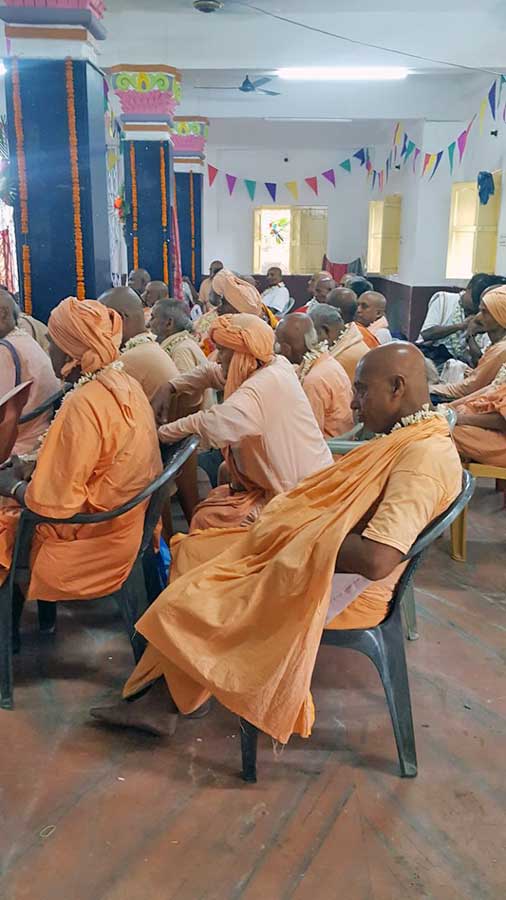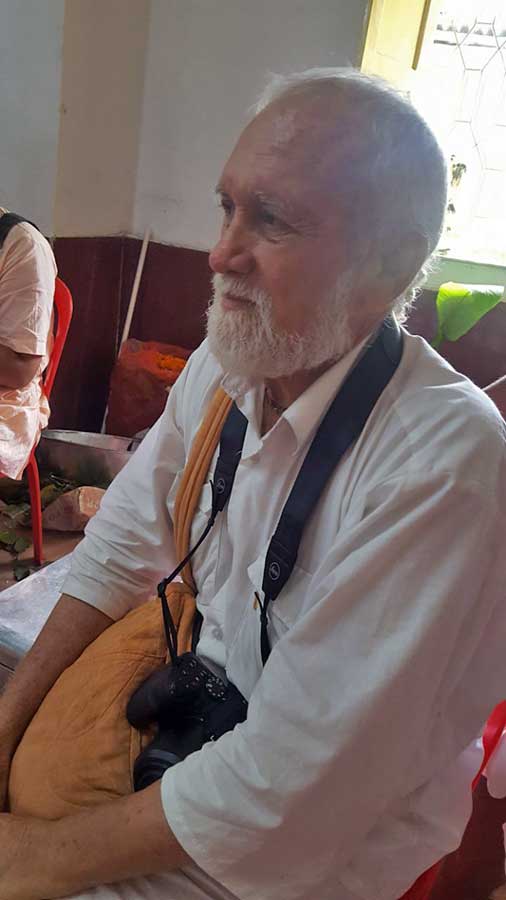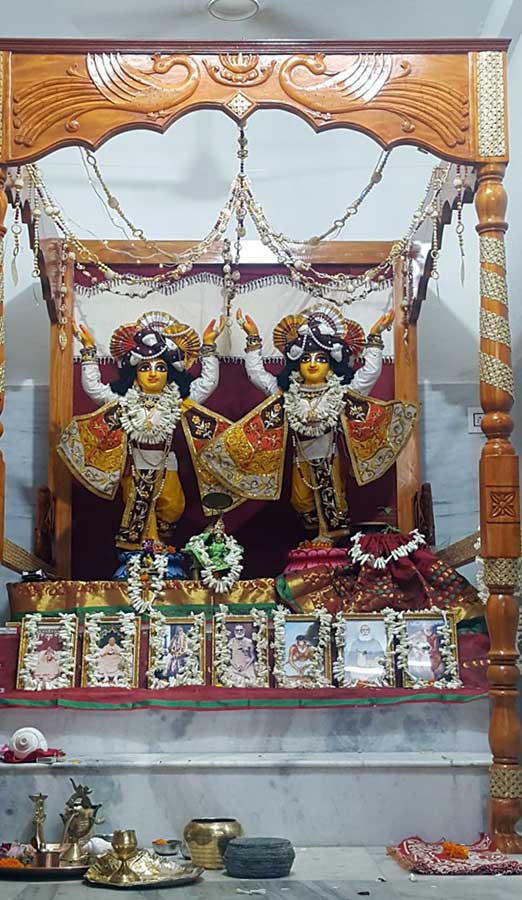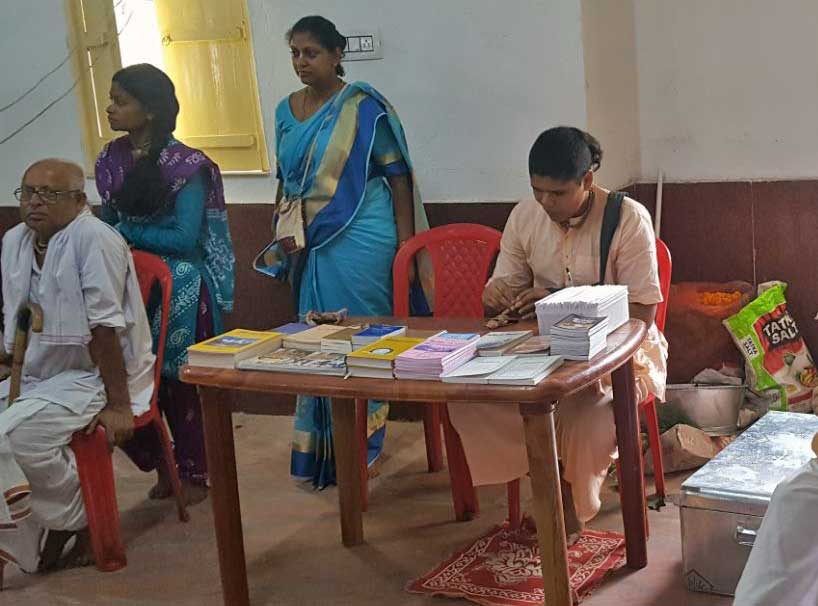 PRASAD SEVA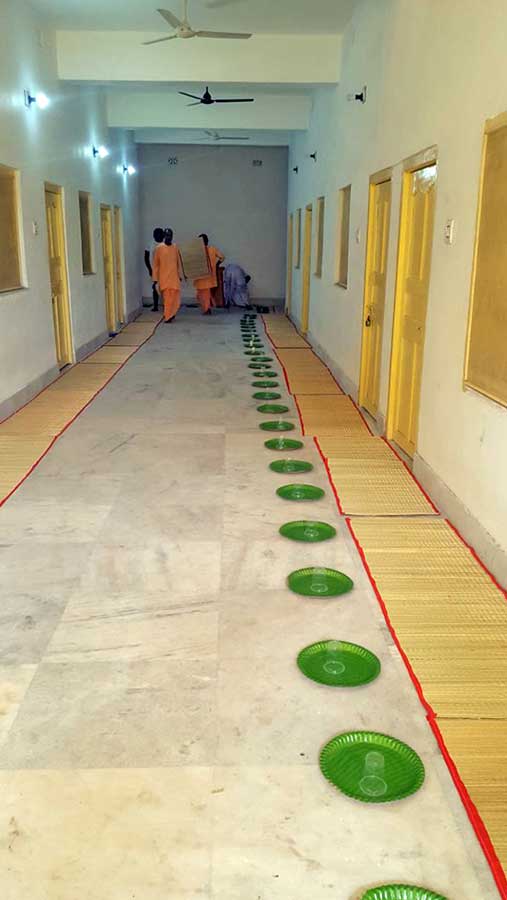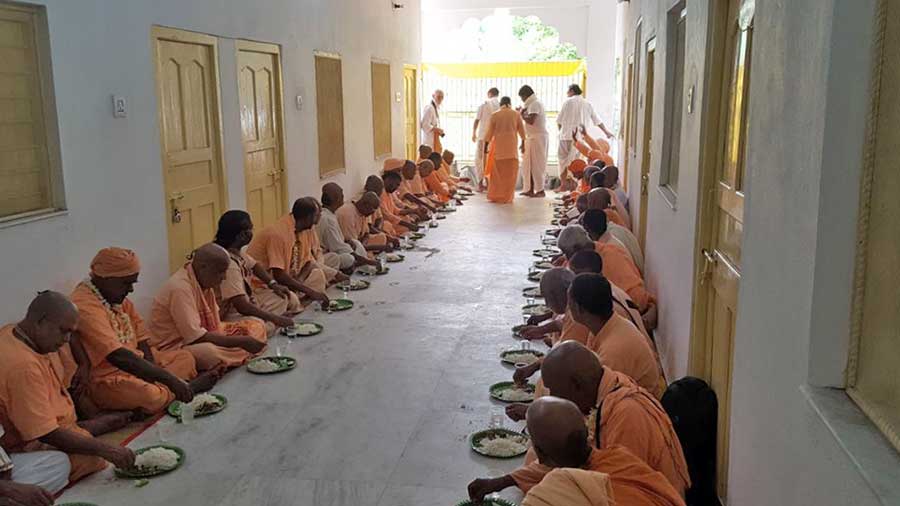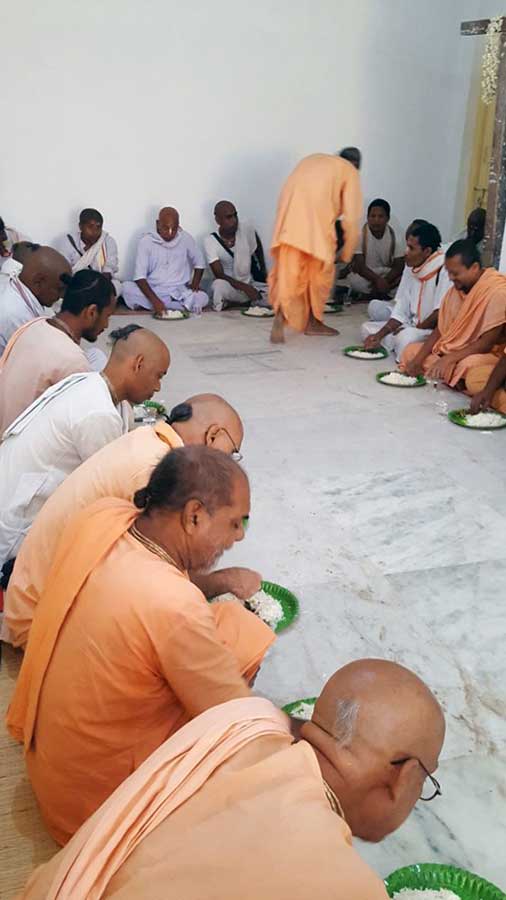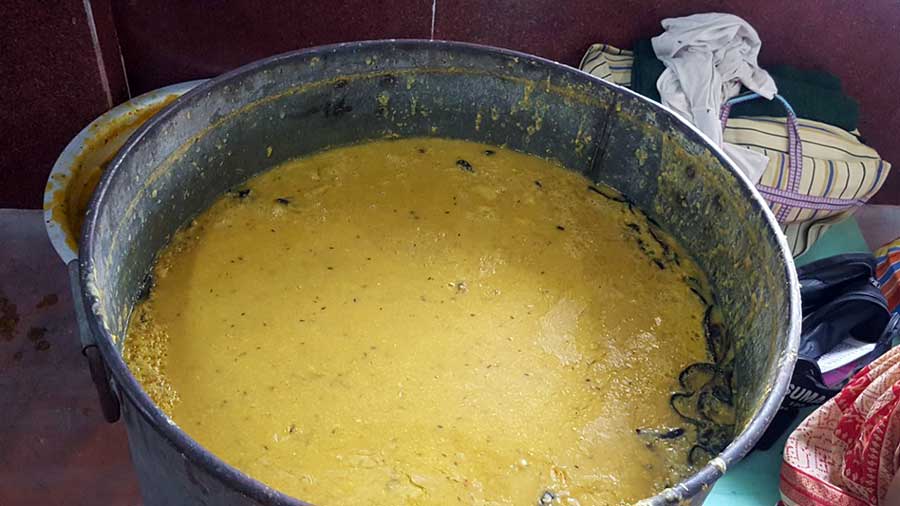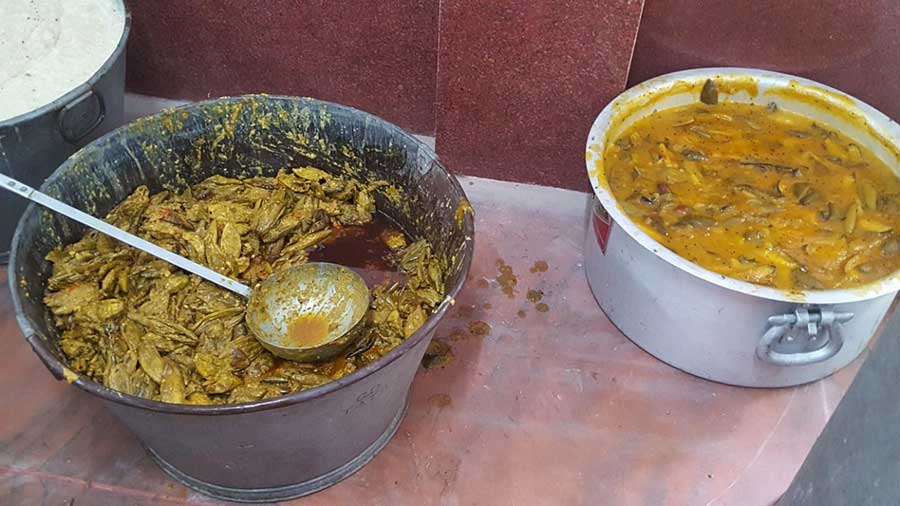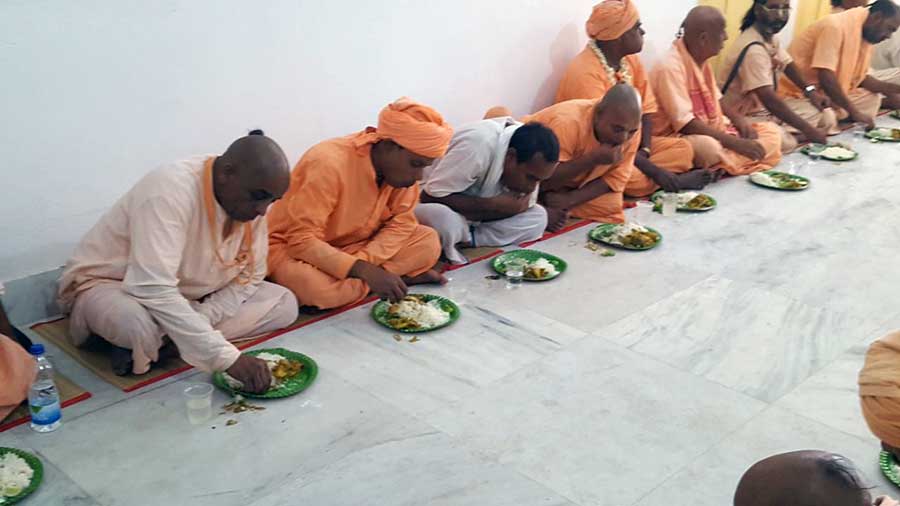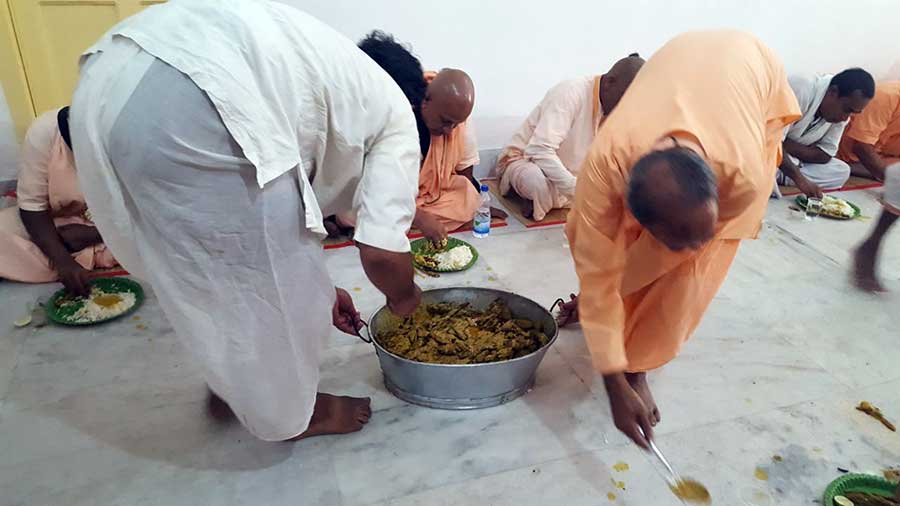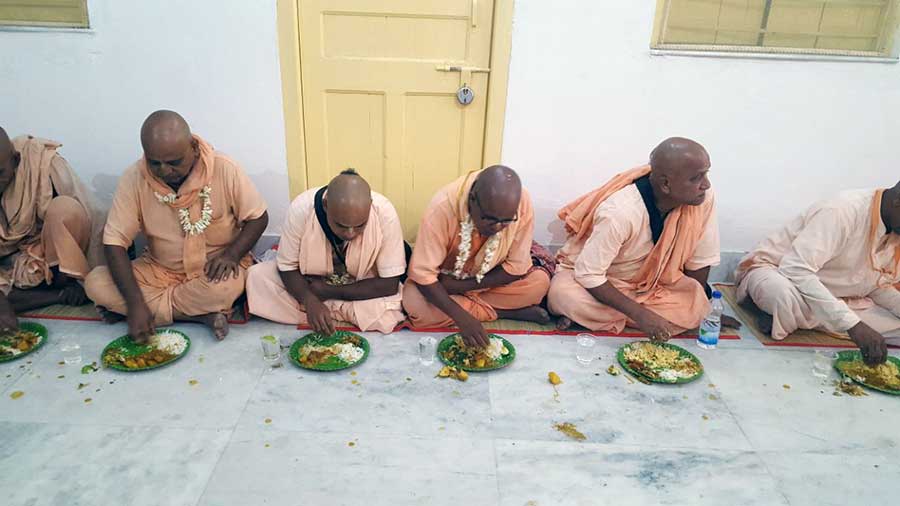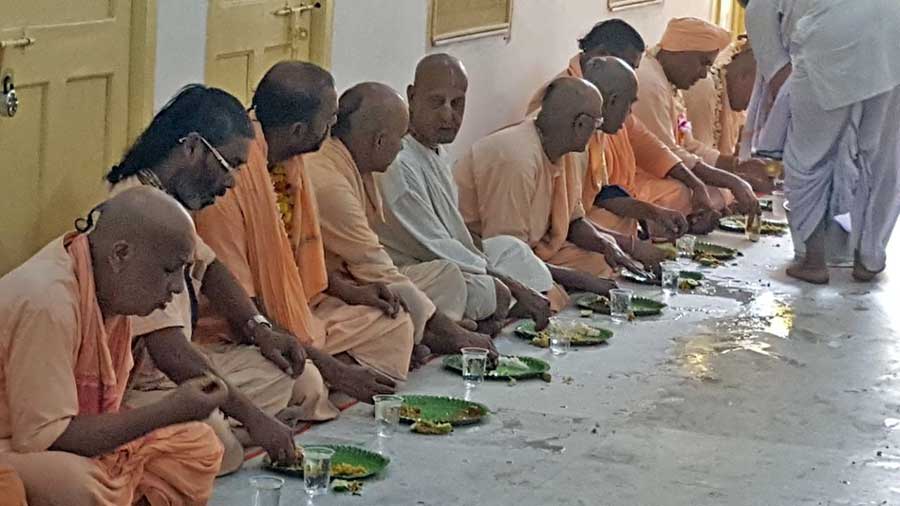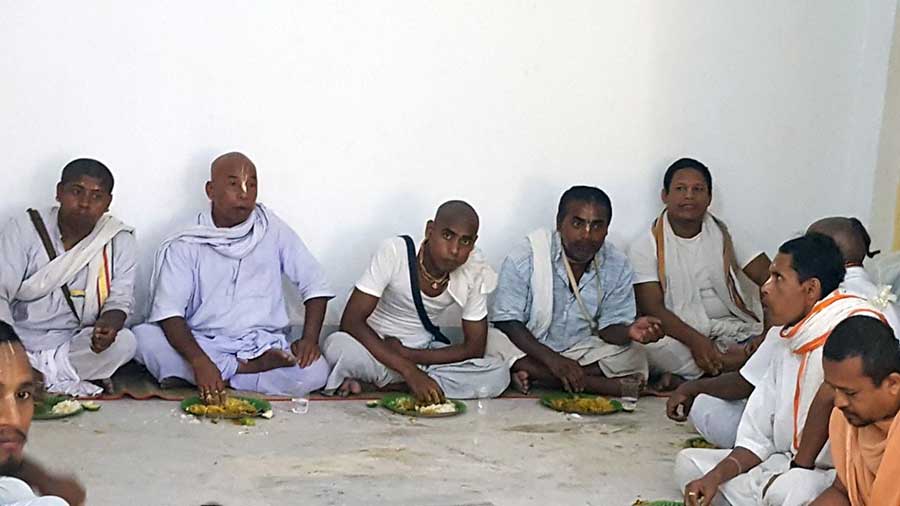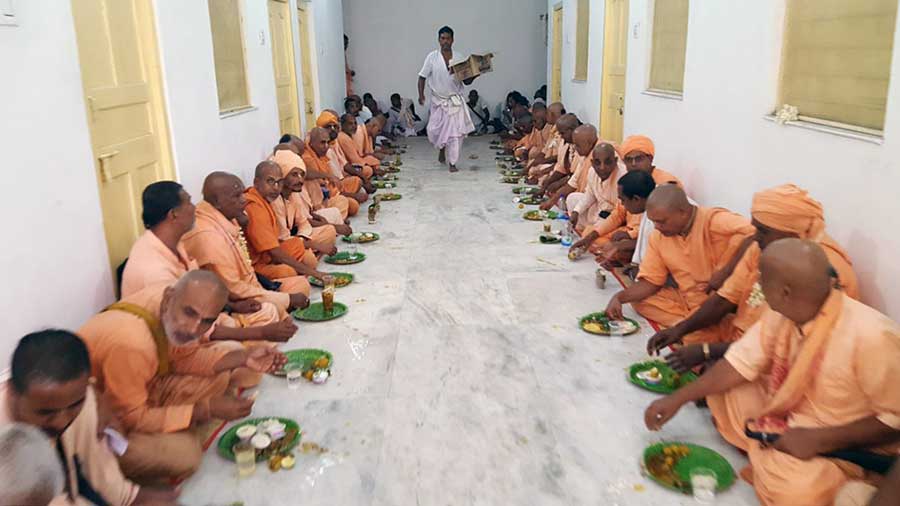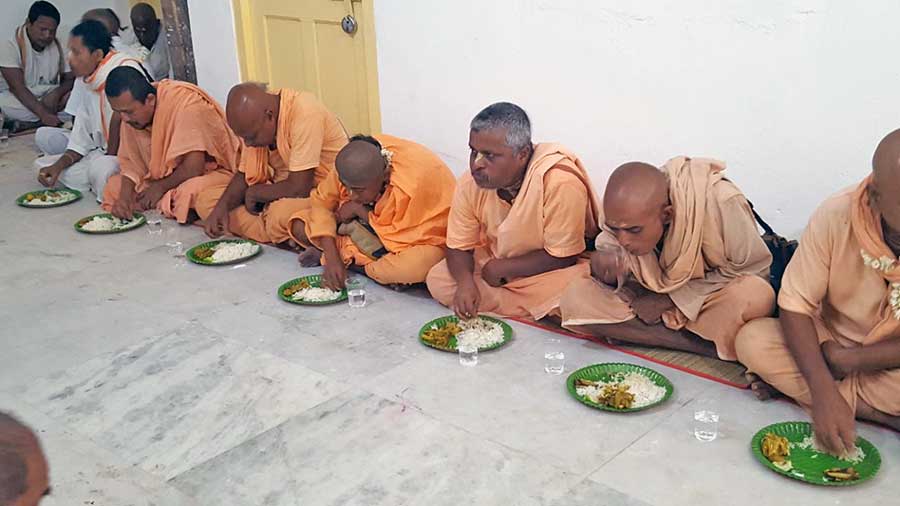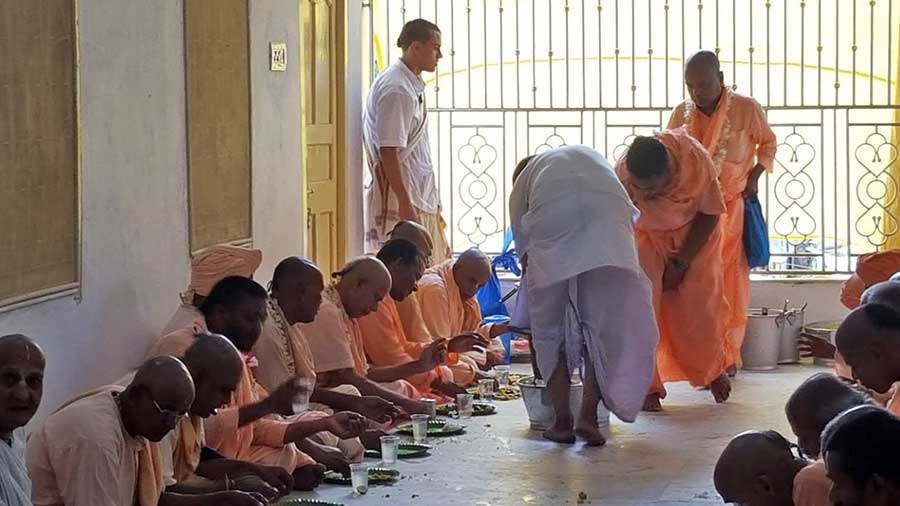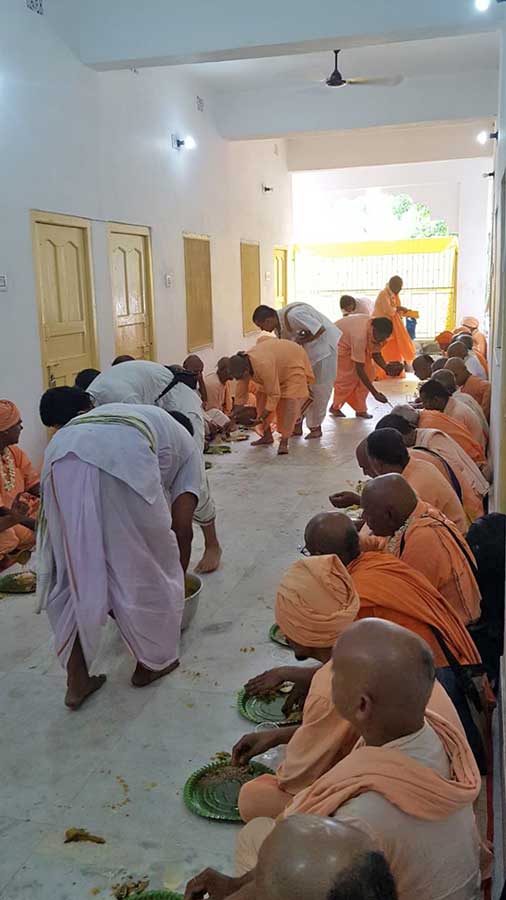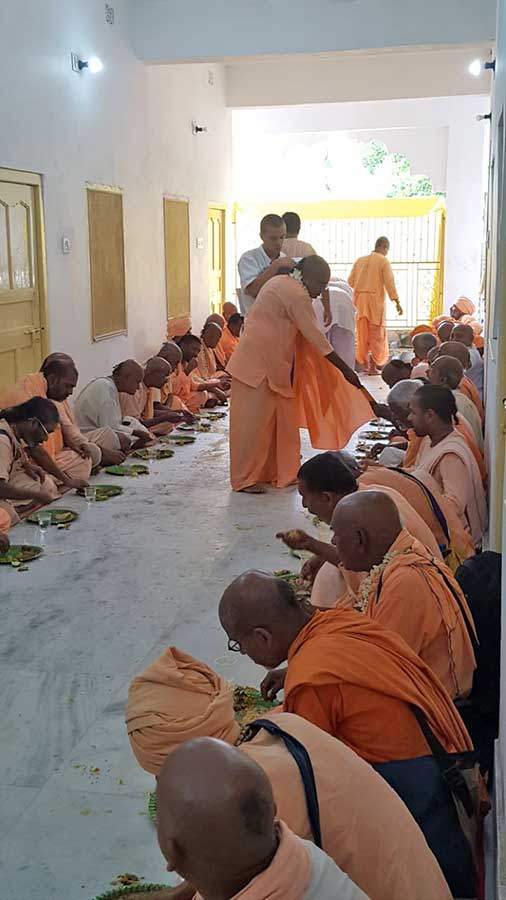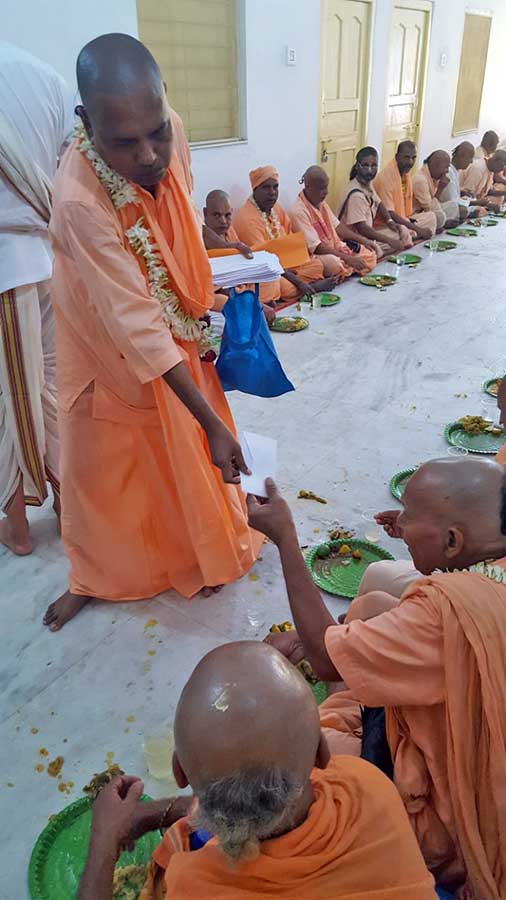 His Divine Grace gives a donation to the honourable Vaishnavs and a gift of an umbrella.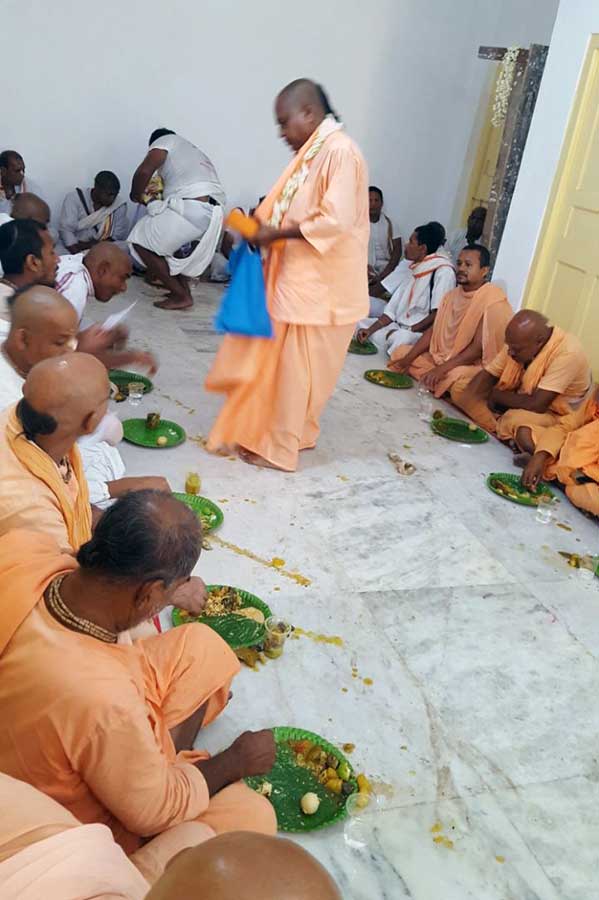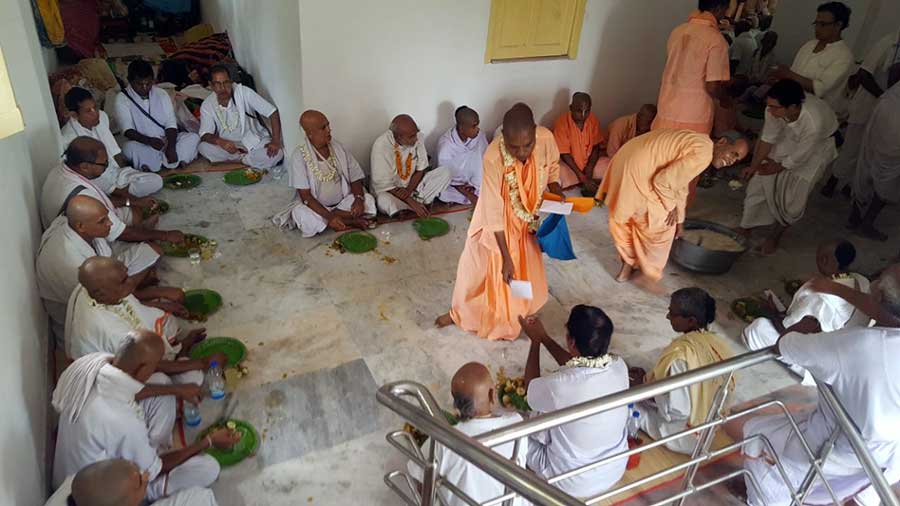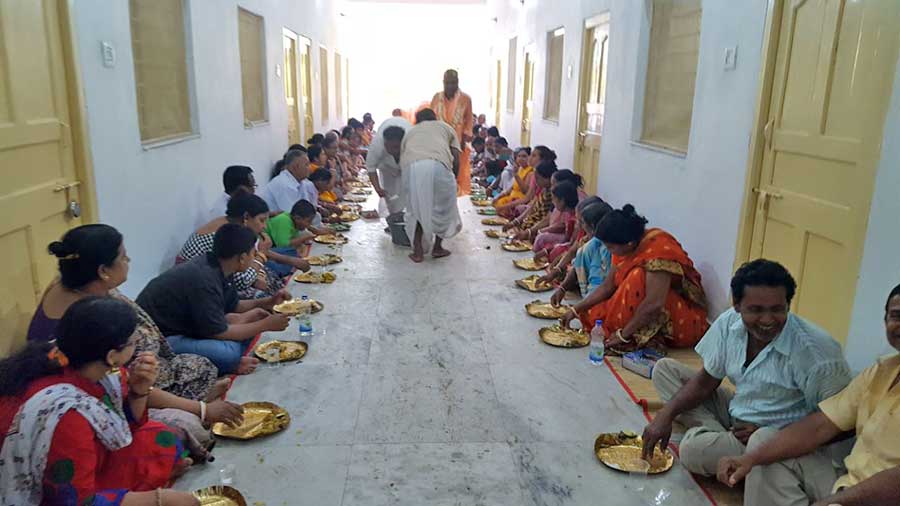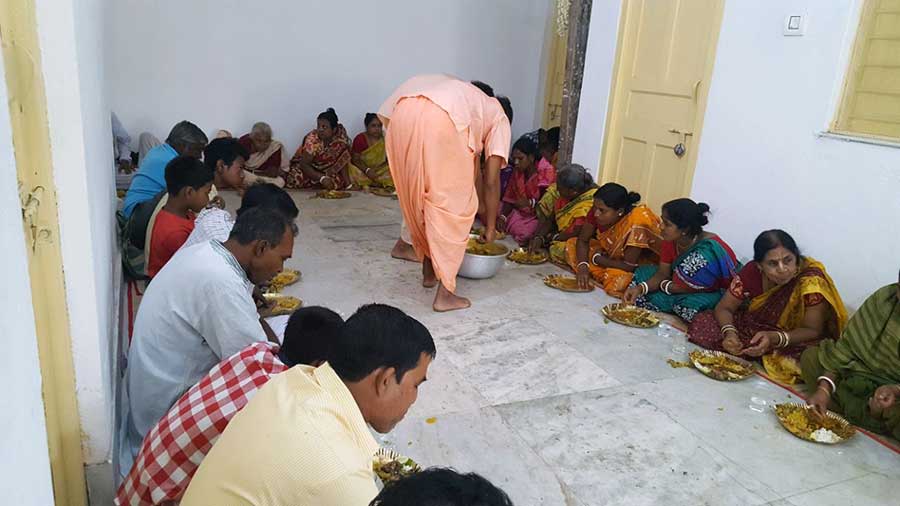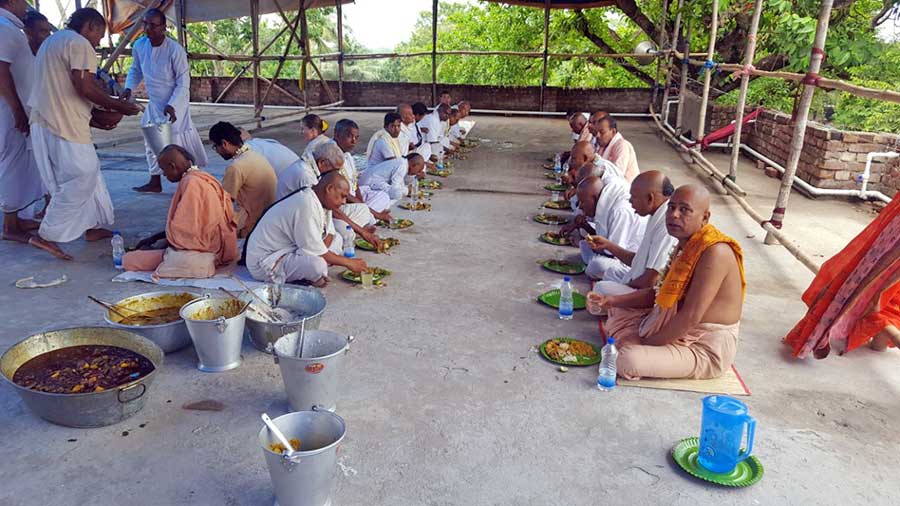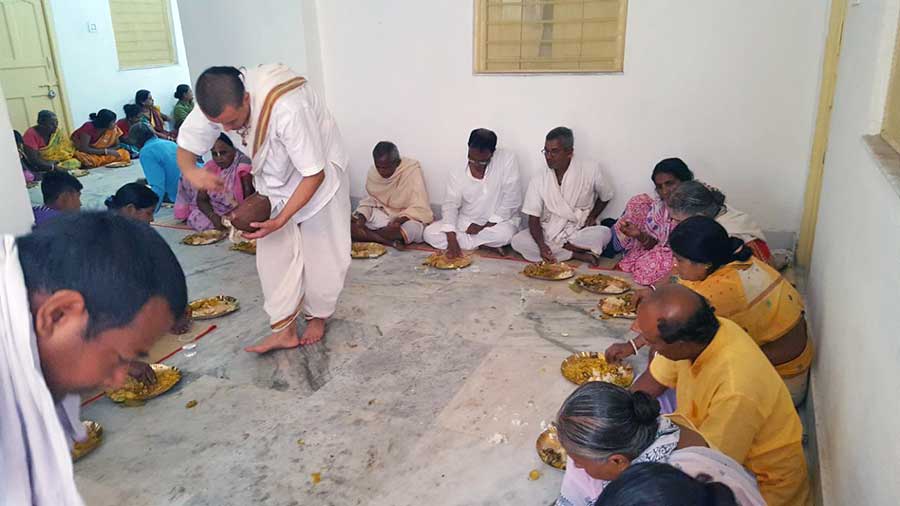 "HUMILITY, TOLERANCE, GIVING HONOUR TO OTHERS | HUMILITY, TOLERANCE, GIVING HONOUR TO OTHERS"