Morning in Siliguri
Saturday morning, 26 May 2018
pujya-sri-guru-varga-vandita-mahabhavanvitayah sada
paurvaparya-parampara-prachalita-prajya-pramurtakrteh
bhakter nirmala-nirjharasya nibhrtam samraksakam sadaram
vande sri-gurudevam anata-sira acharya-varyam nijam
"I bow my head in eternal obeisance to my Gurudev, the best of acharyas, Srila Bhakti Nirmal Acharya Maharaj. He is the ever vigilant, stalwart guardian of the current of pure devotion whose highest form flows from our most worshippable Sri Rupanuga Guru-varga in their exclusive dedication to Mahabhav, Srimati Radharani."
prerakam prachya-paschatya-sisyanam bhakti-vartmani
bhakti-nirmalam-acharya-svaminam pranamamy aham
"I offer my respectful obeisances to Swami Bhakti Nirmal Acharya, who is energetically inspiring all of Eastern and Western disciples on the path of pure devotion."

Paran prasadam: kitchuri.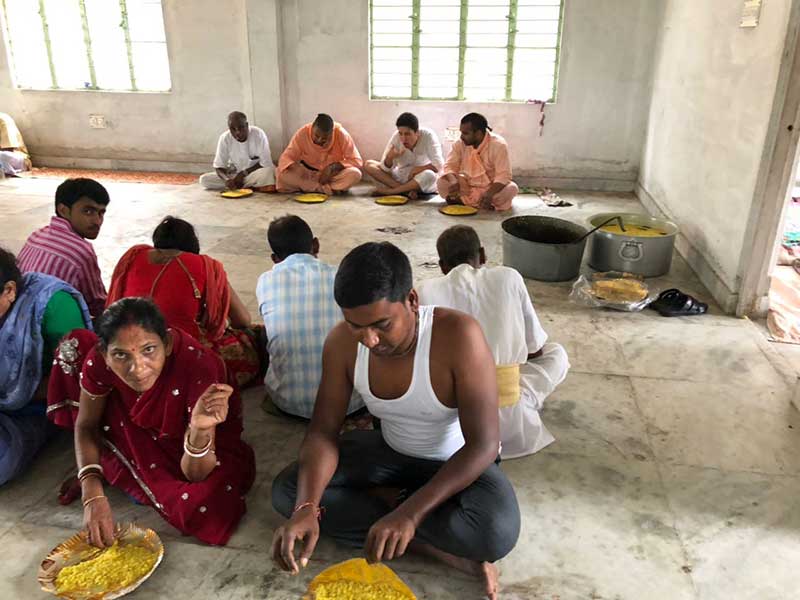 Devotees arriving from numerous places in Bengal.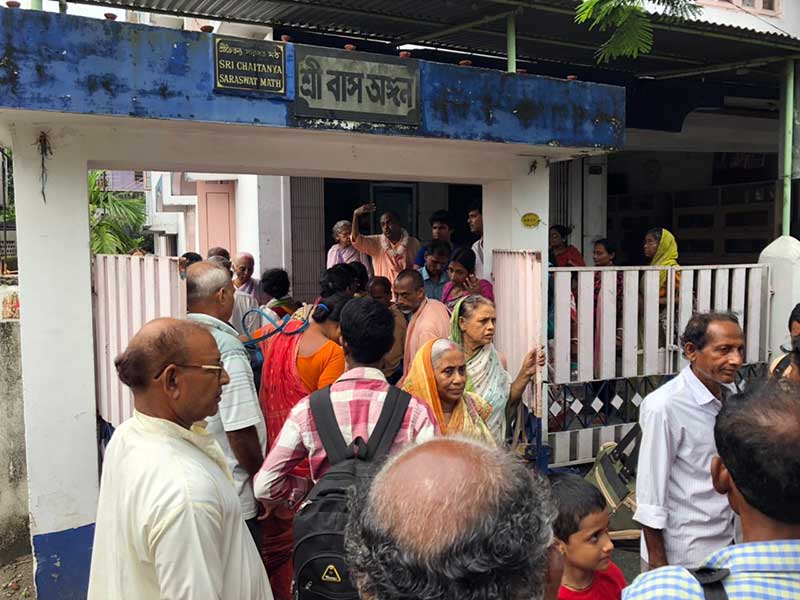 His Divine Grace welcomes the devotees and makes sure everybody gets accommodation and prasadam.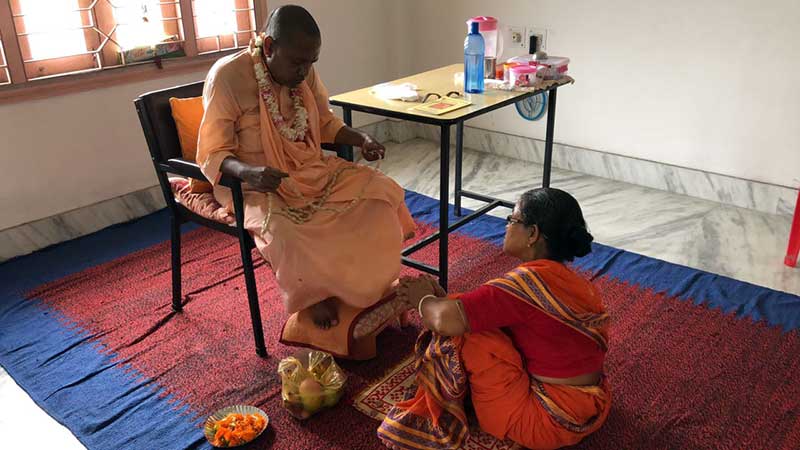 One more initiation this morning.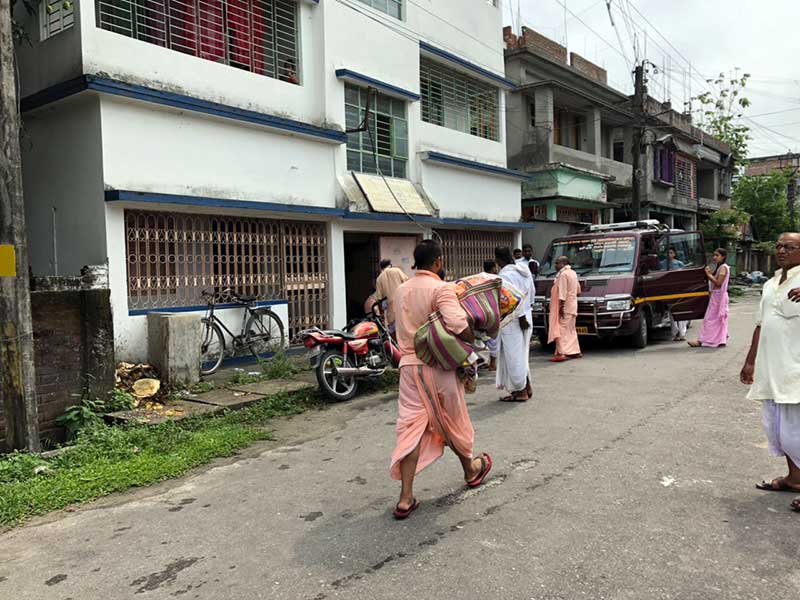 Setting out for bhog collection.

Closer to 12 o'clock, devotees take each others' association and wait for the noon arati.

In the background: devotees are arranging the book table.

The noon darshan and arati of Their Lordships Sri Sri Guru Gauranga Gandharva Govindasundarjiu and
His Divine Grace Srila Jagad-Guru B.S. Govinda Dev-Goswami Maharaj.