| | |
| --- | --- |
| Our Disciplic Succession: | "The Sun Never Sets on Sri Chaitanya Saraswat Math": |
Preaching Programmes in Betur
Saturday, 30 June 2018
pujya-sri-guru-varga-vandita-mahabhavanvitayah sada
paurvaparya-parampara-prachalita-prajya-pramurtakrteh
bhakter nirmala-nirjharasya nibhrtam samraksakam sadaram
vande sri-gurudevam anata-sira acharya-varyam nijam
"I bow my head in eternal obeisance to my Gurudev, the best of acharyas, Srila Bhakti Nirmal Acharya Maharaj. He is the ever vigilant, stalwart guardian of the current of pure devotion whose highest form flows from our most worshippable Sri Rupanuga Guru-varga in their exclusive dedication to Mahabhav, Srimati Radharani."
prerakam prachya-paschatya-sisyanam bhakti-vartmani
bhakti-nirmalam-acharya-svaminam pranamamy aham
"I offer my respectful obeisances to Swami Bhakti Nirmal Acharya, who is energetically inspiring all of Eastern and Western disciples on the path of pure devotion."

His Divine Grace arrives in the late morning and has an informal talk with the local devotees and friends.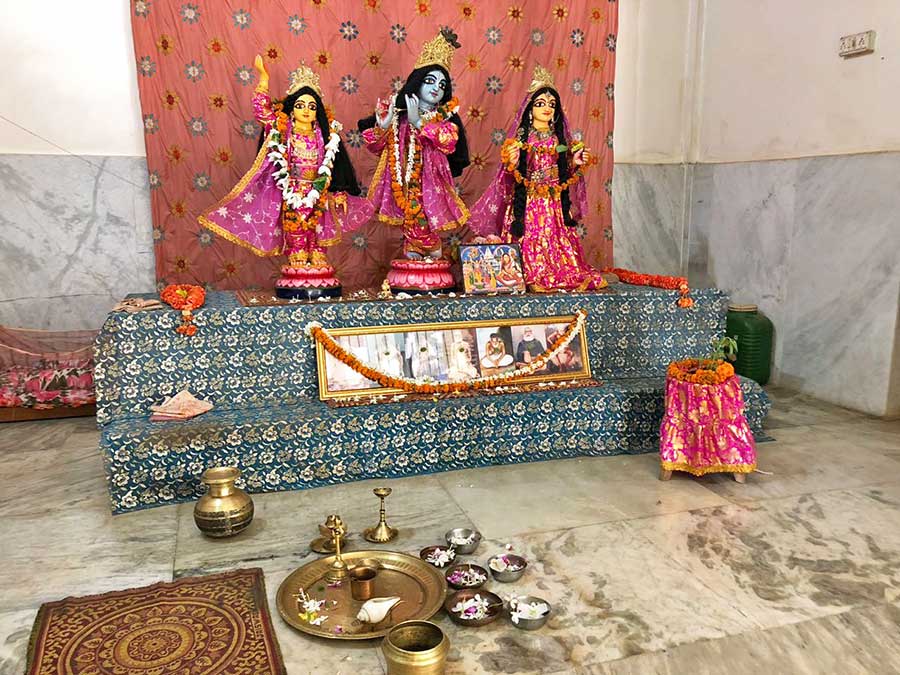 The presiding Deities of the Temple in Betur: Sri Sri Guru Gauranga Gandharva Radharamanjiu.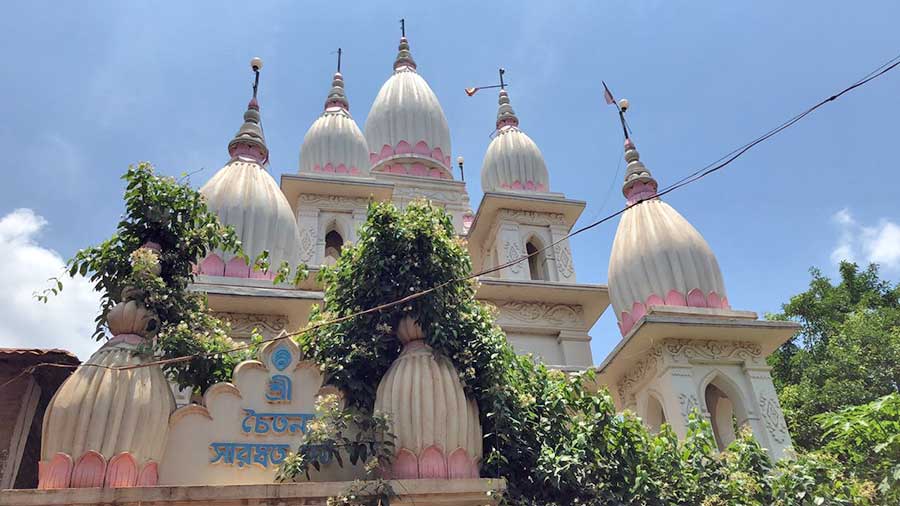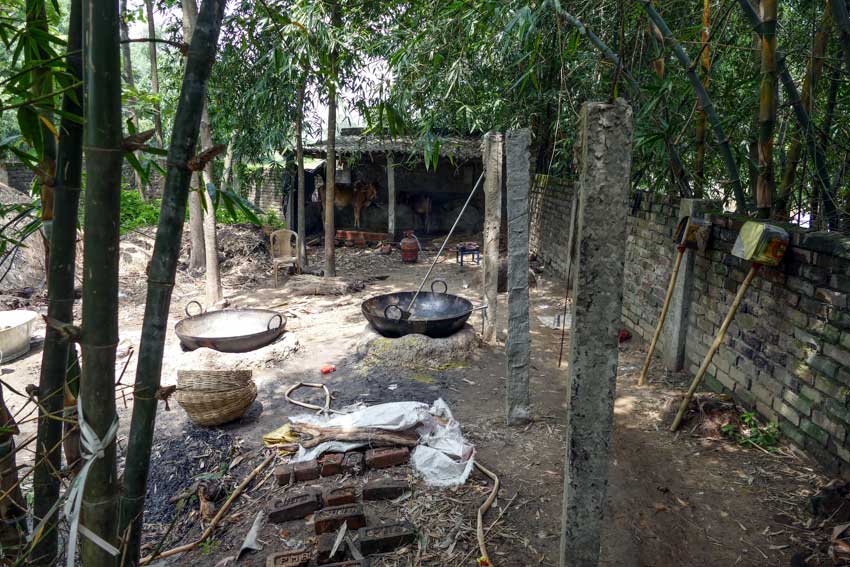 Backyard and the goshala.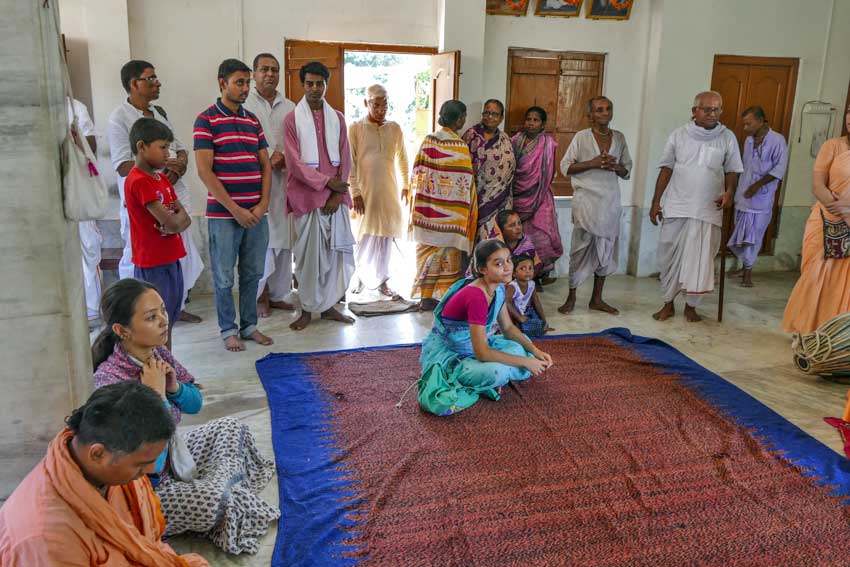 During the class.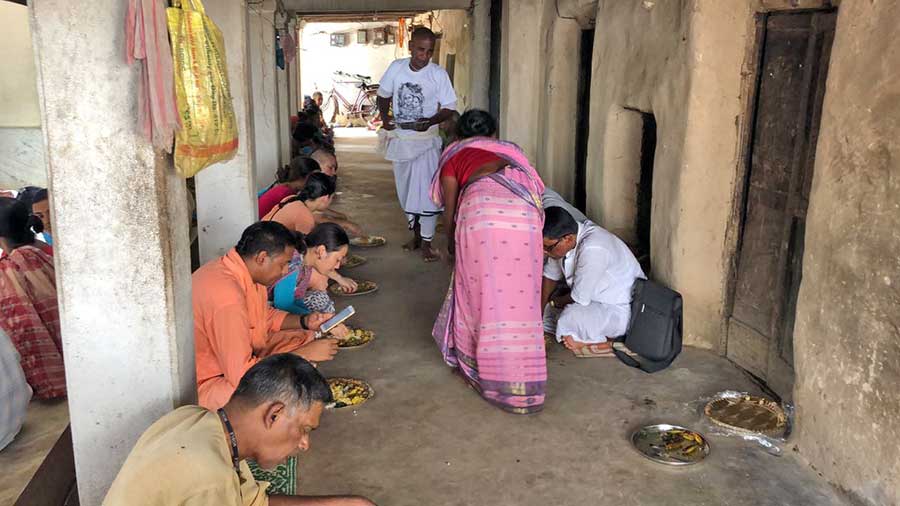 Sripad Santosh Prabhu who serves the Betur Temple as the manager.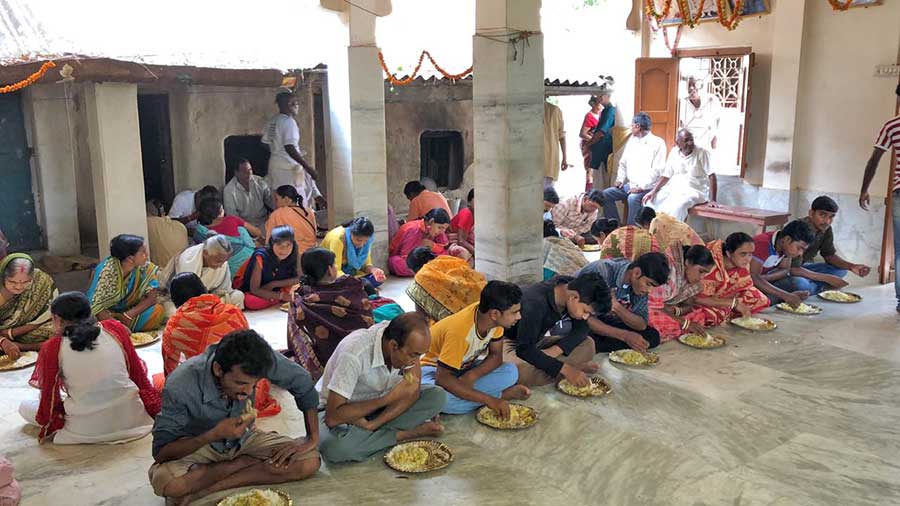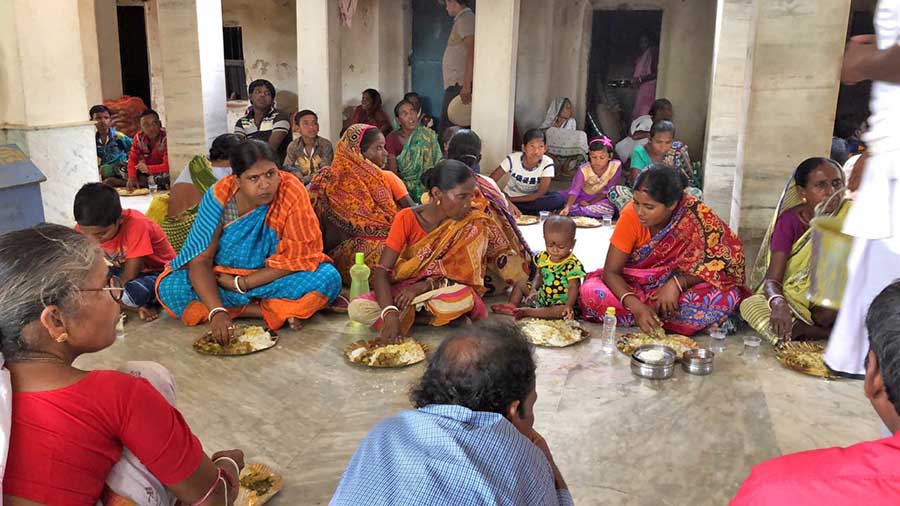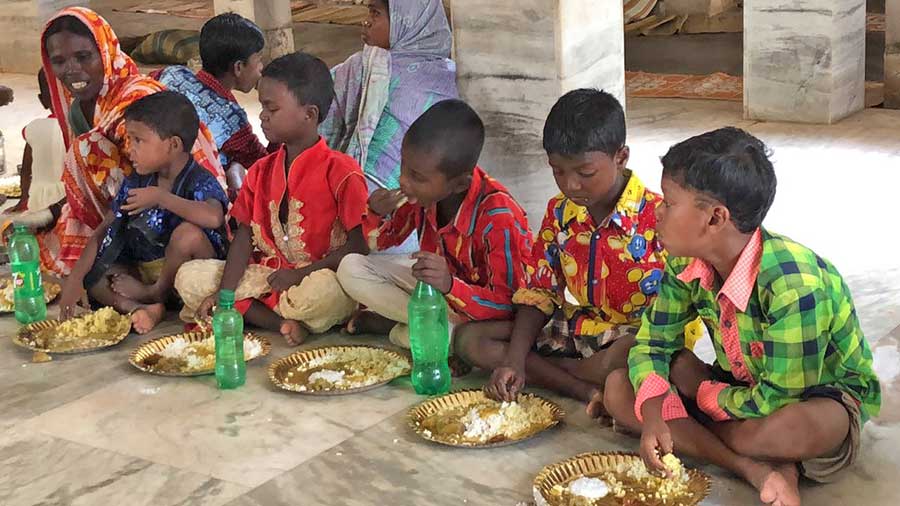 Later in the afternoon.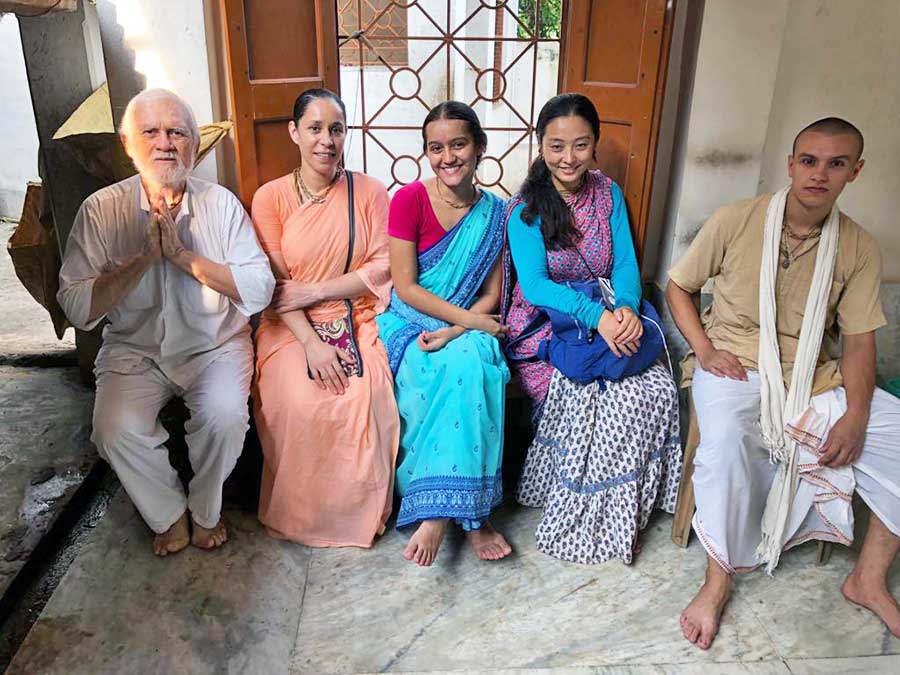 Sripad Nimai Chandra Prabhu, Sudevi Devi Dasi, Anandamoyi Devi Dasi,
Laksmirani Devi Dasi (China), Kamalendu Prabhu.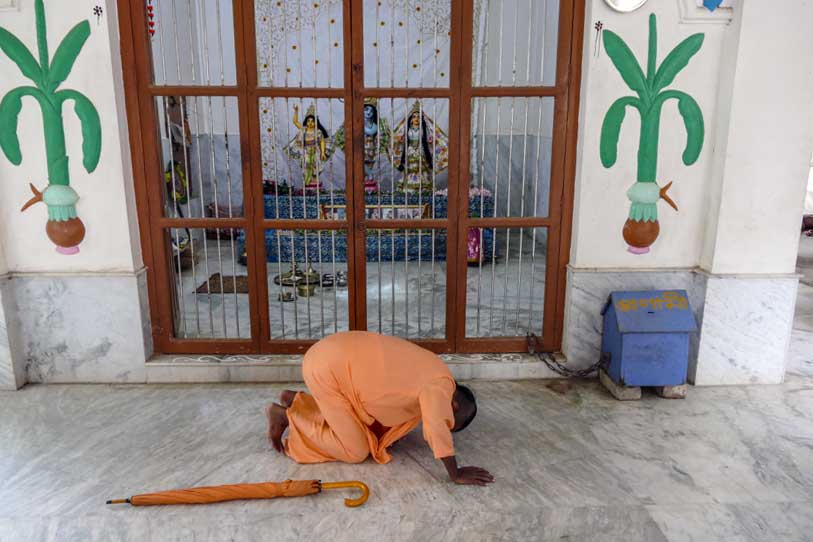 His Divine Grace takes leave and sets off for a public preaching programme organised by the devotees nearby.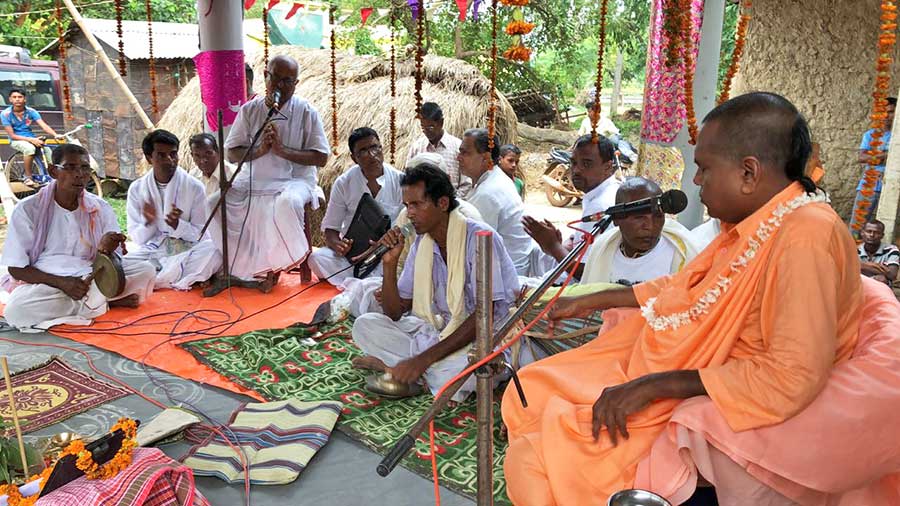 HARE KRISHNA HARE KRISHNA KRISHNA KRISHNA HARE HARE | HARE RAMA HARE RAMA RAMA RAMA HARE HARE