| | |
| --- | --- |
| Our Disciplic Succession: | "The Sun Never Sets on Sri Chaitanya Saraswat Math": |
Vaishnav Seva in Dakshinpara
Sunday, 19 August 2018
pujya-sri-guru-varga-vandita-mahabhavanvitayah sada
paurvaparya-parampara-prachalita-prajya-pramurtakrteh
bhakter nirmala-nirjharasya nibhrtam samraksakam sadaram
vande sri-gurudevam anata-sira acharya-varyam nijam
"I bow my head in eternal obeisance to my Gurudev, the best of acharyas, Srila Bhakti Nirmal Acharya Maharaj. He is the ever vigilant, stalwart guardian of the current of pure devotion whose highest form flows from our most worshippable Sri Rupanuga Guru-varga in their exclusive dedication to Mahabhav, Srimati Radharani."
mahanta-svabhava ei tarite pamara
nija karya nahi tabu yana tara ghara
"It is the general practice of all saintly people to deliver the fallen. Therefore they go to people's houses, although they have no personal business there."
gangara-parasa ha-ile paschate pavana
darsane pavitra kara—ei tomara guna
"If the Ganges touches someone, they are purified some time later; but one becomes purified just by seeing you, O Vaishnava Thakur. Such is your power."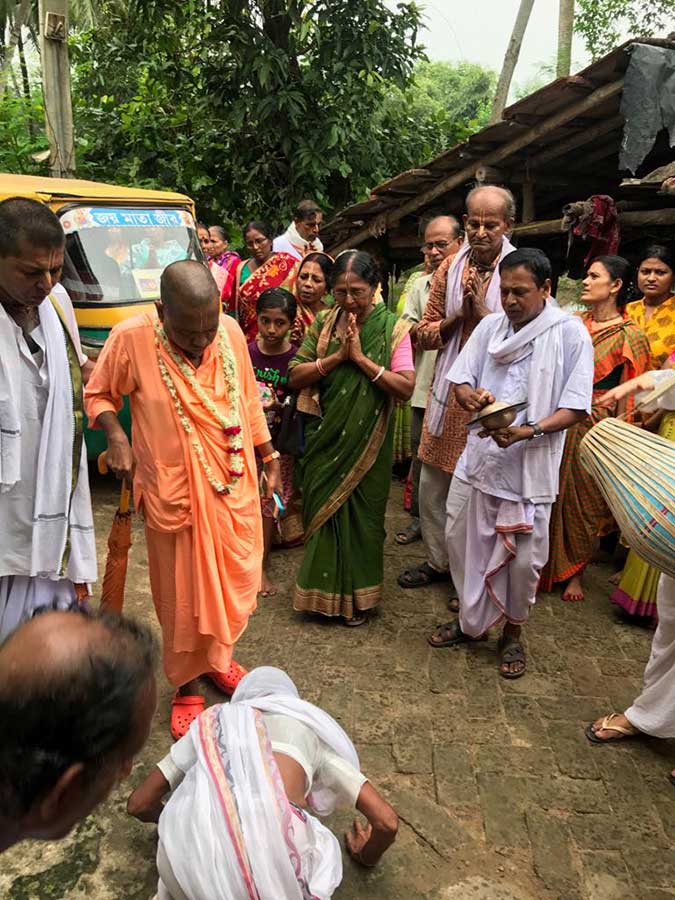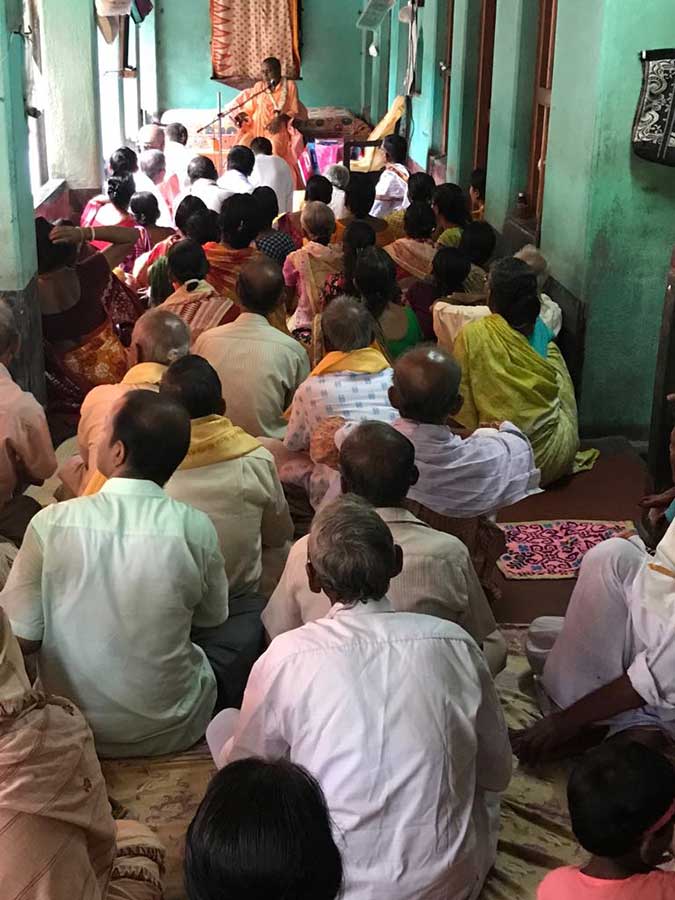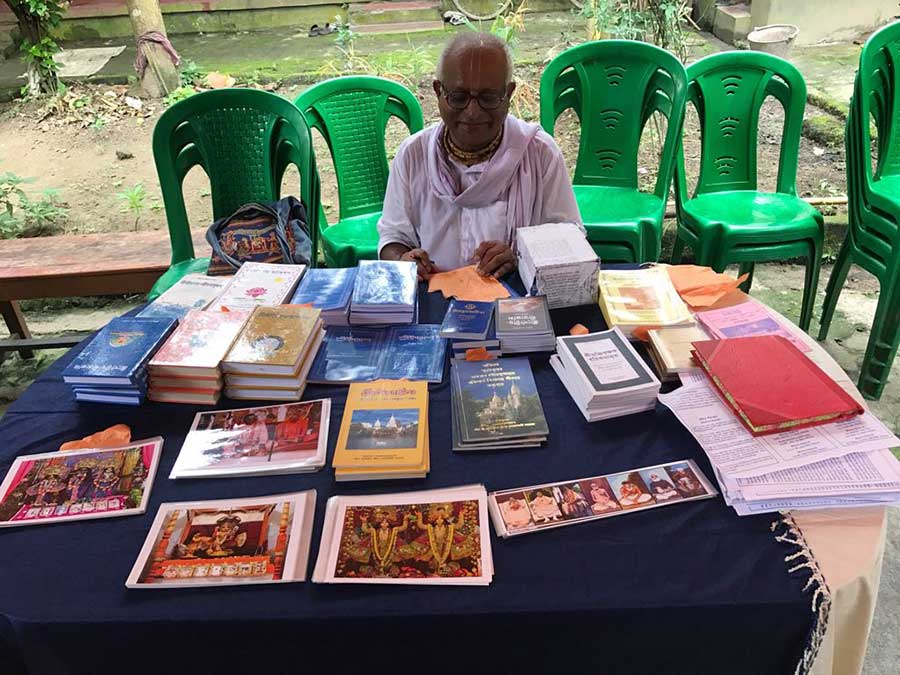 Ashok Prabhu at the book table seva.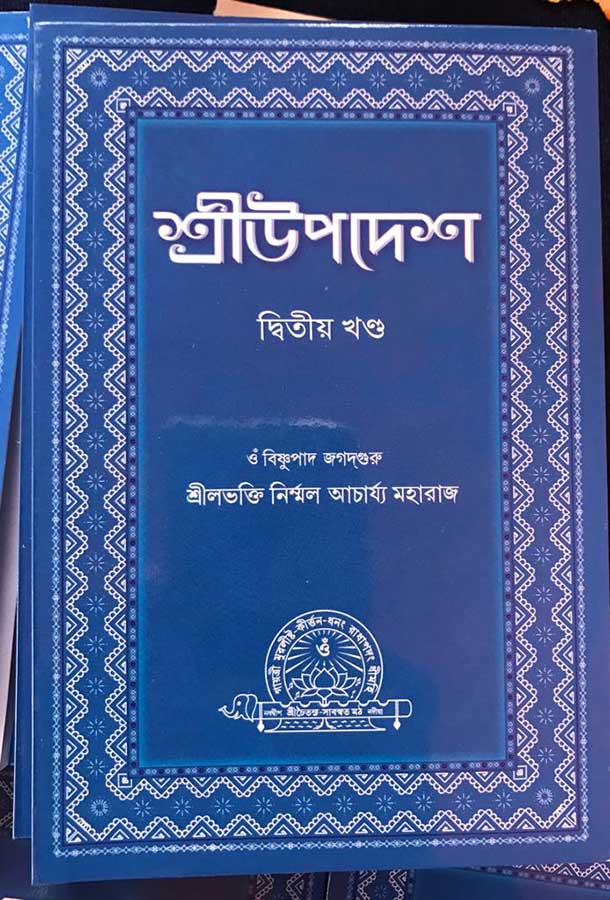 By the inconceivable and causeless mercy of His Divine Grace,
and to a great joy of the devotees, a second volume of Sri Upadesh
(a collection of Srila B.N. Acharya Maharaj's Bengali lectures)
has been brought out recently.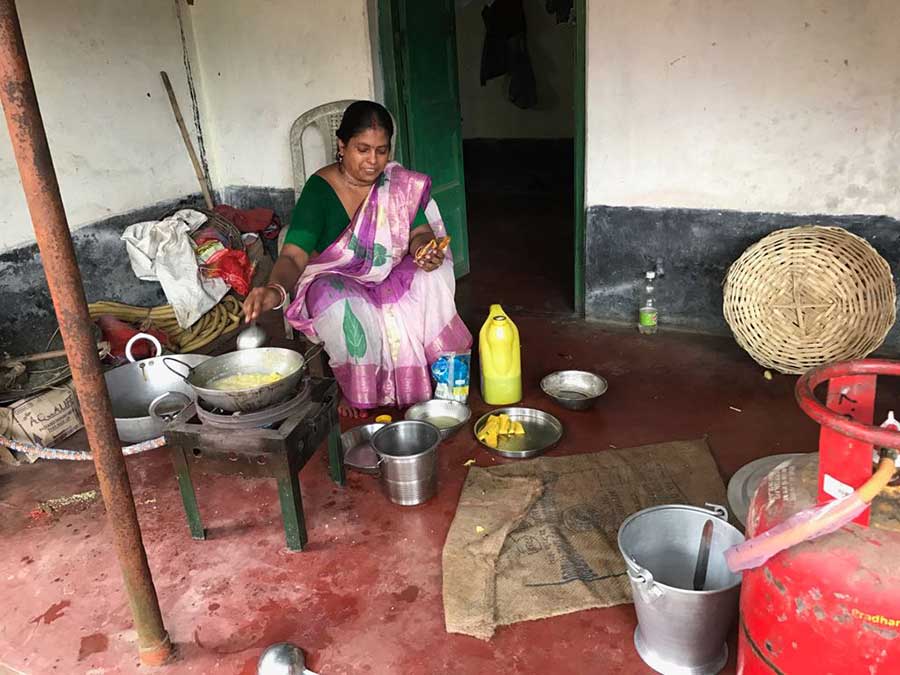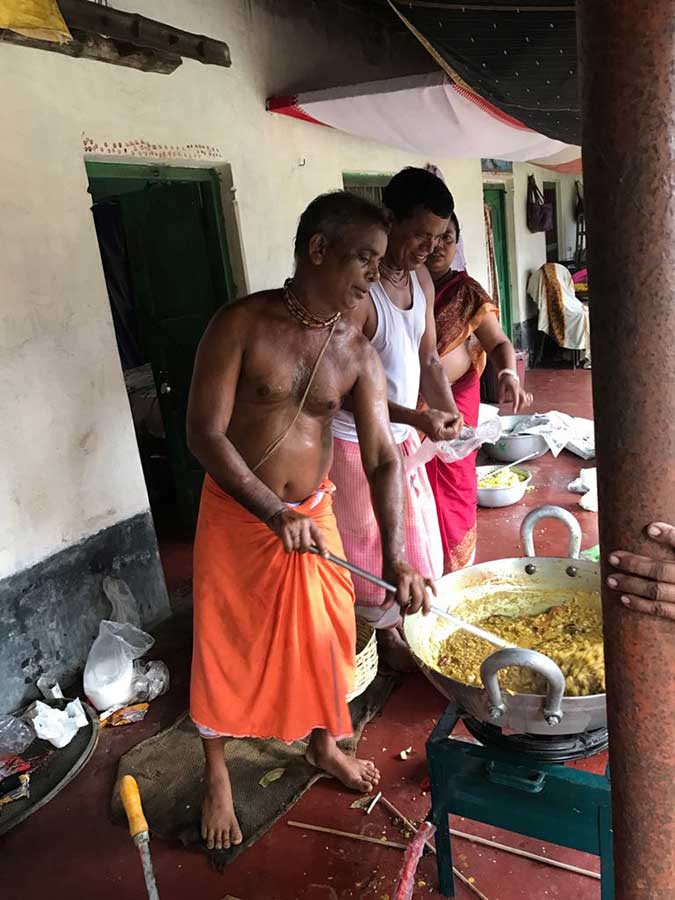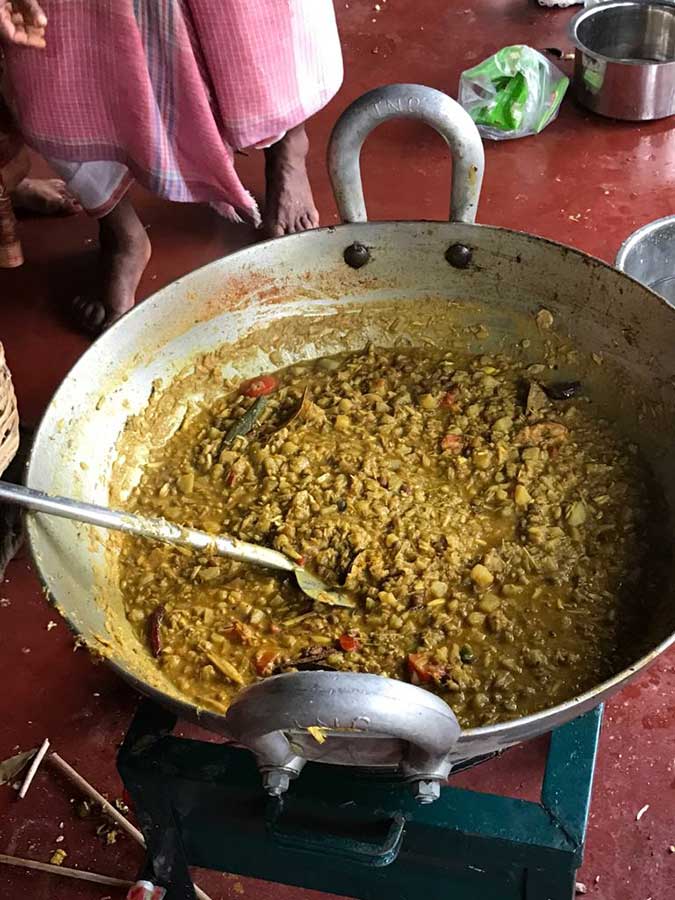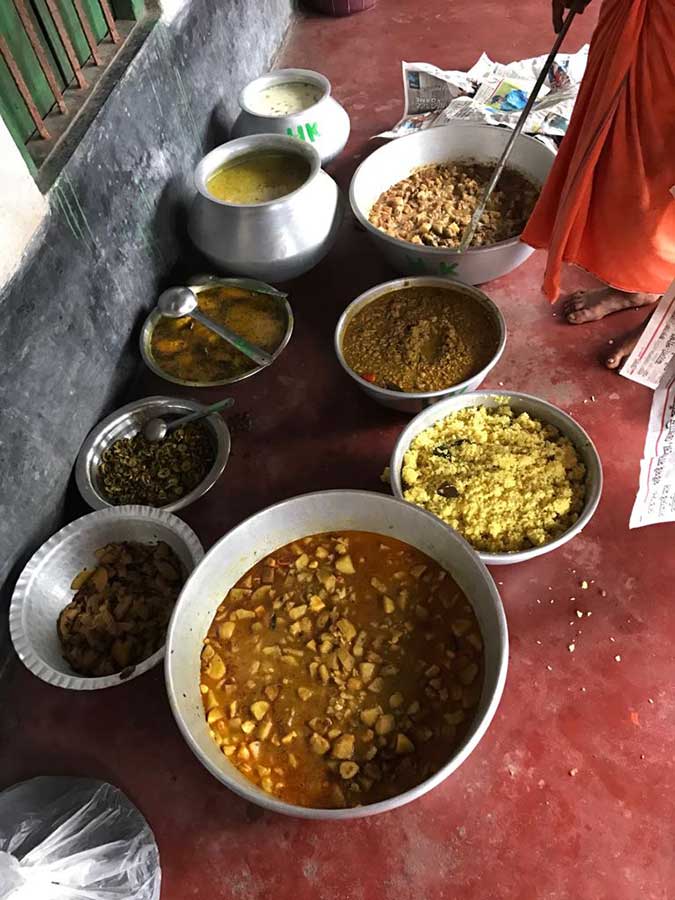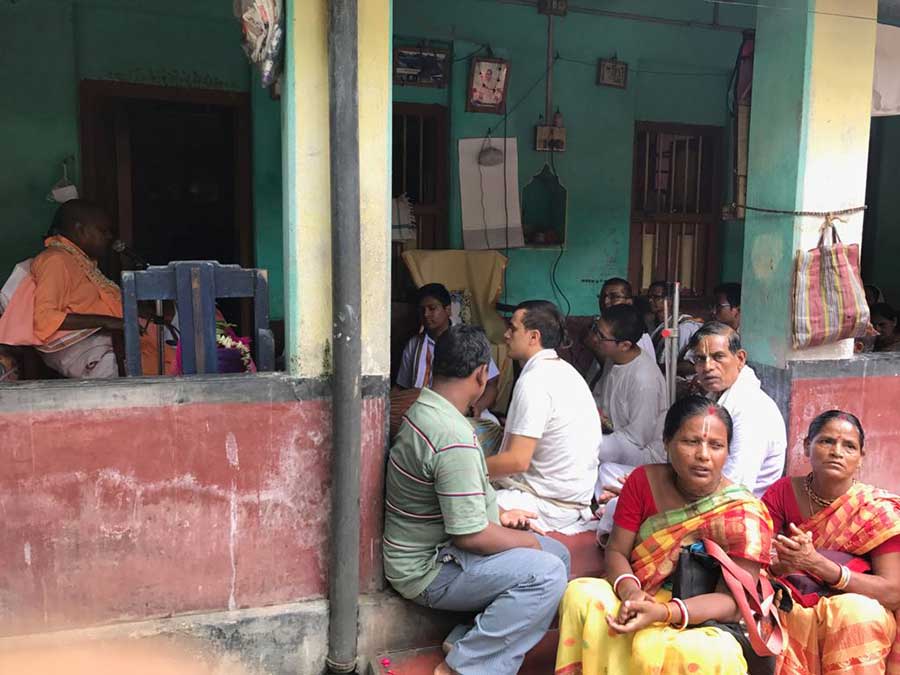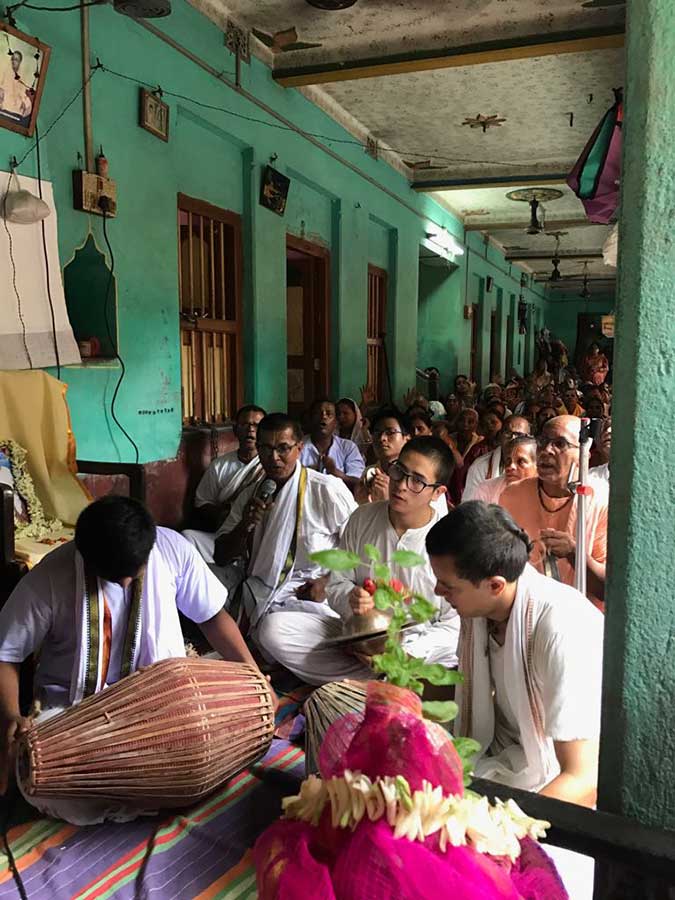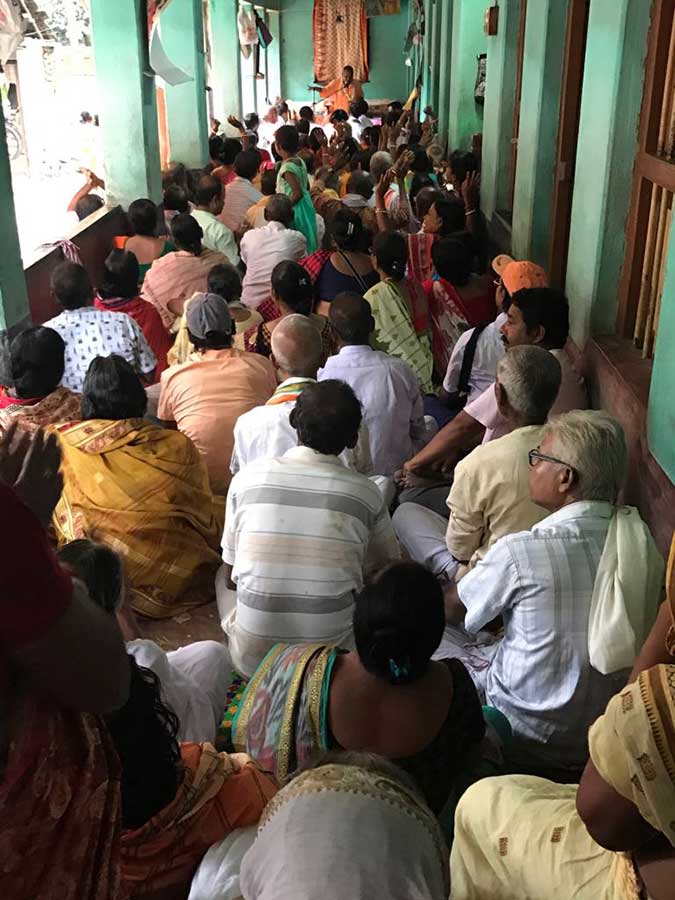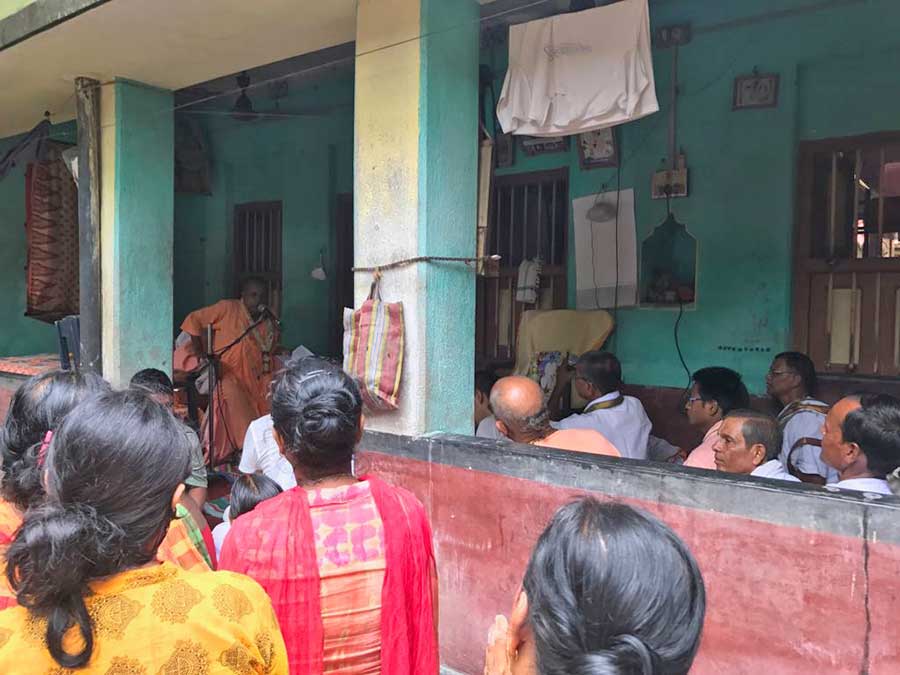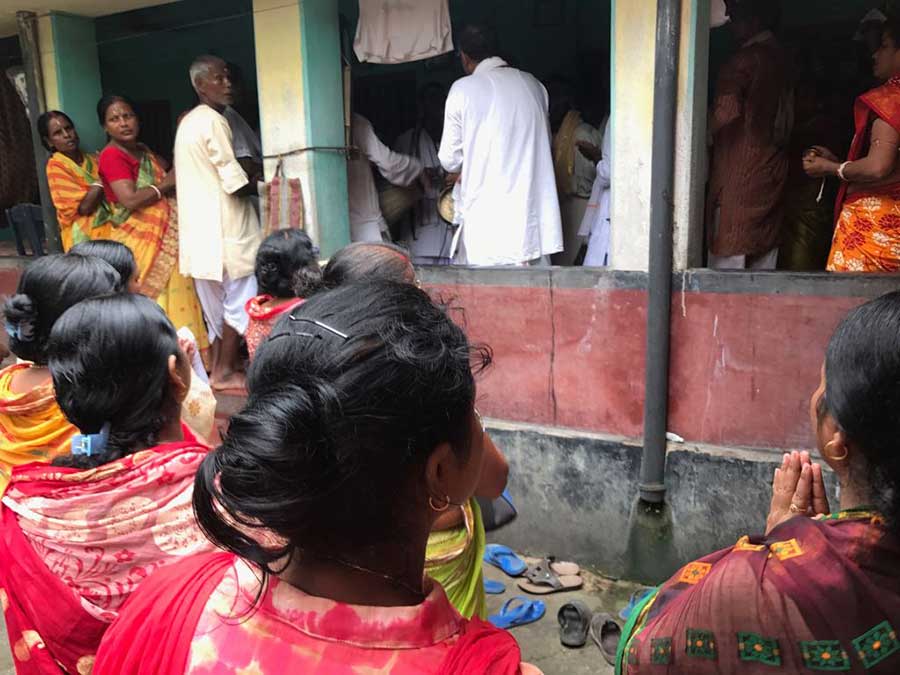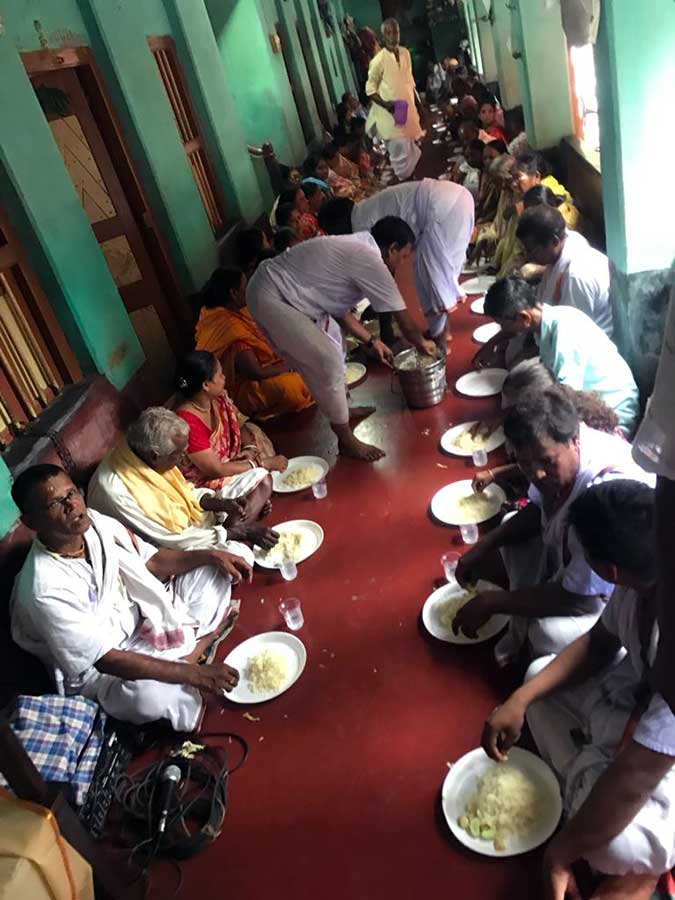 "HUMILITY, TOLERANCE, GIVING HONOUR TO OTHERS | HUMILITY, TOLERANCE, GIVING HONOUR TO OTHERS"